This week saw us announce the opening of our Hunting for George Experience Store. Most of you reading this blog post will know that we are best known for our online experience and that's exactly what we wanted to recreate in store.
We've been working on this project for the past few months however it's been a long time coming as we've always wanted to offer a comprehensive in store service to our customers. This activation will run seven days a week over the Spring/Summer period and allow customers the chance to experience our brand on a whole new level.
To create our Hunting for George Experience Store we worked with Therefore Studio. In a clever marriage of form and functionality, the space has been carefully designed to reflect the approachable personality of our online store, with flexible areas to hold creative workshops and a small design studio.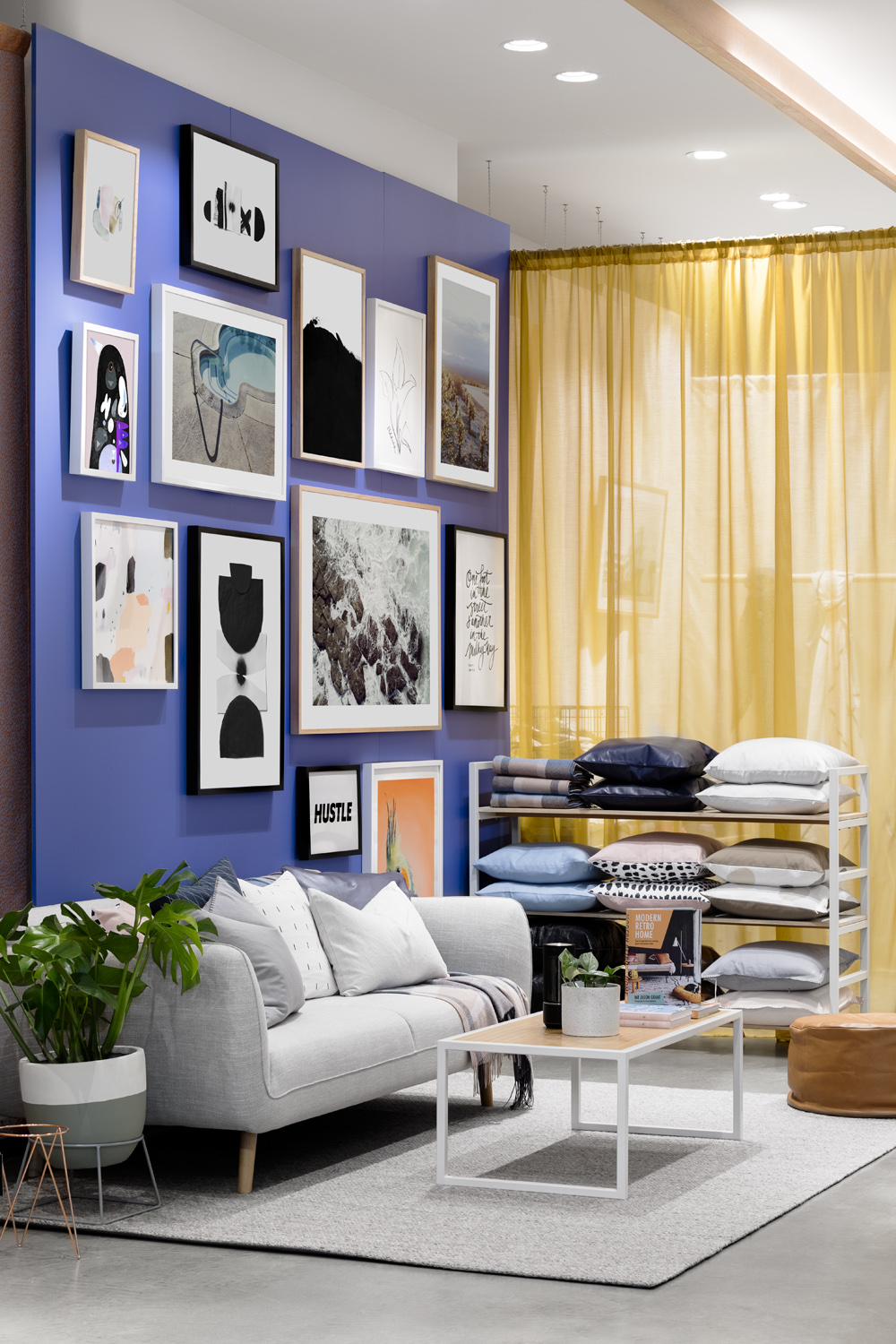 Colourful and textural drapes by fashion designer Raf Simons for Kvadrat, have been used to make an elegant backdrop and inner layer that allows our styling team to create varying scenes within the one area. The counter, which is the focal point of the store, also serves as a design space, consultation zone and a bar.
"We worked closely with the Hunting for George team to deliver a holistic concept that reflected the brand's authentic, community-focused experience, and their passion to bring something fresh to the retail market.  The space has been carefully curated to also tell a story that echoes the artists and designers that the brand represents," says Director of Therefore Studio, Alex Lake.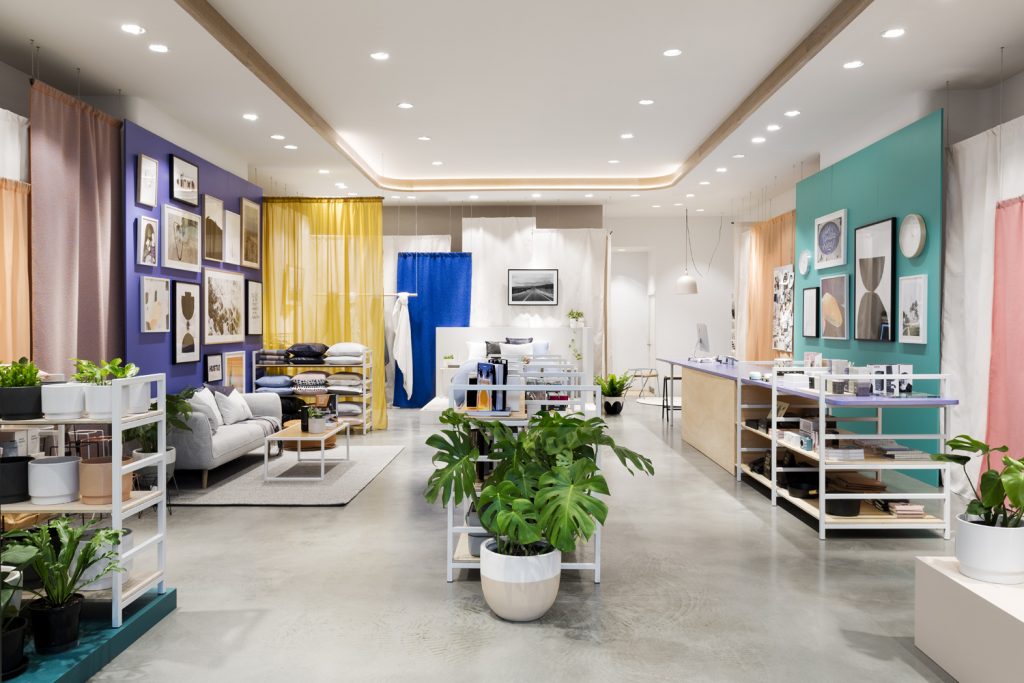 All materials selected were based on a re-usable pretense, including flat-pack shelving, which can be stored away, and soft, natural fabrics that can be utilised for future styling and events. This sustainable approach was a considered component of the design.
"We wanted to deliver a flexible, moveable space that will respond to the range of people and activities that will be involved over the coming months. The depth of quality that has been injected into the store is testament to Hunting for George's commitment to their unique view on customer service,' Alex adds
The space will also include a small design studio, and having part of the team on-site creates a great opportunity for the customers to interact with them directly.
Colour played an important role in the space and we worked closely with Haymes Paint to customise our brand colours and bring them to life in a physical context. The large counter top features a custom blue wash, creating an energetic yet soft colour to the focal point of the room. Painted colour has also been used as an identifier, categorising zones within the space.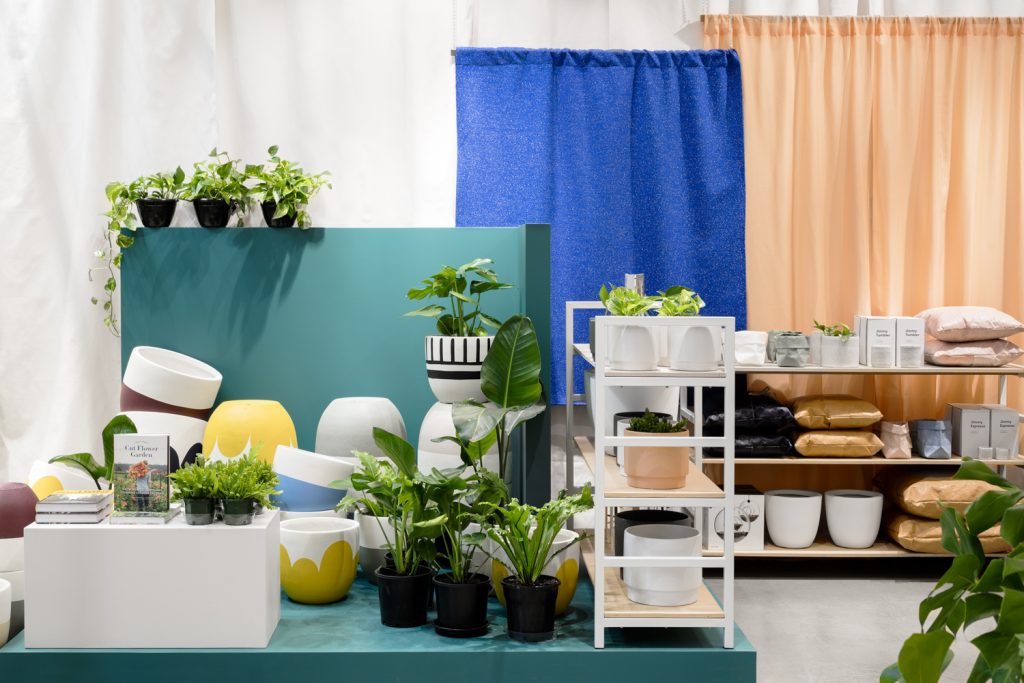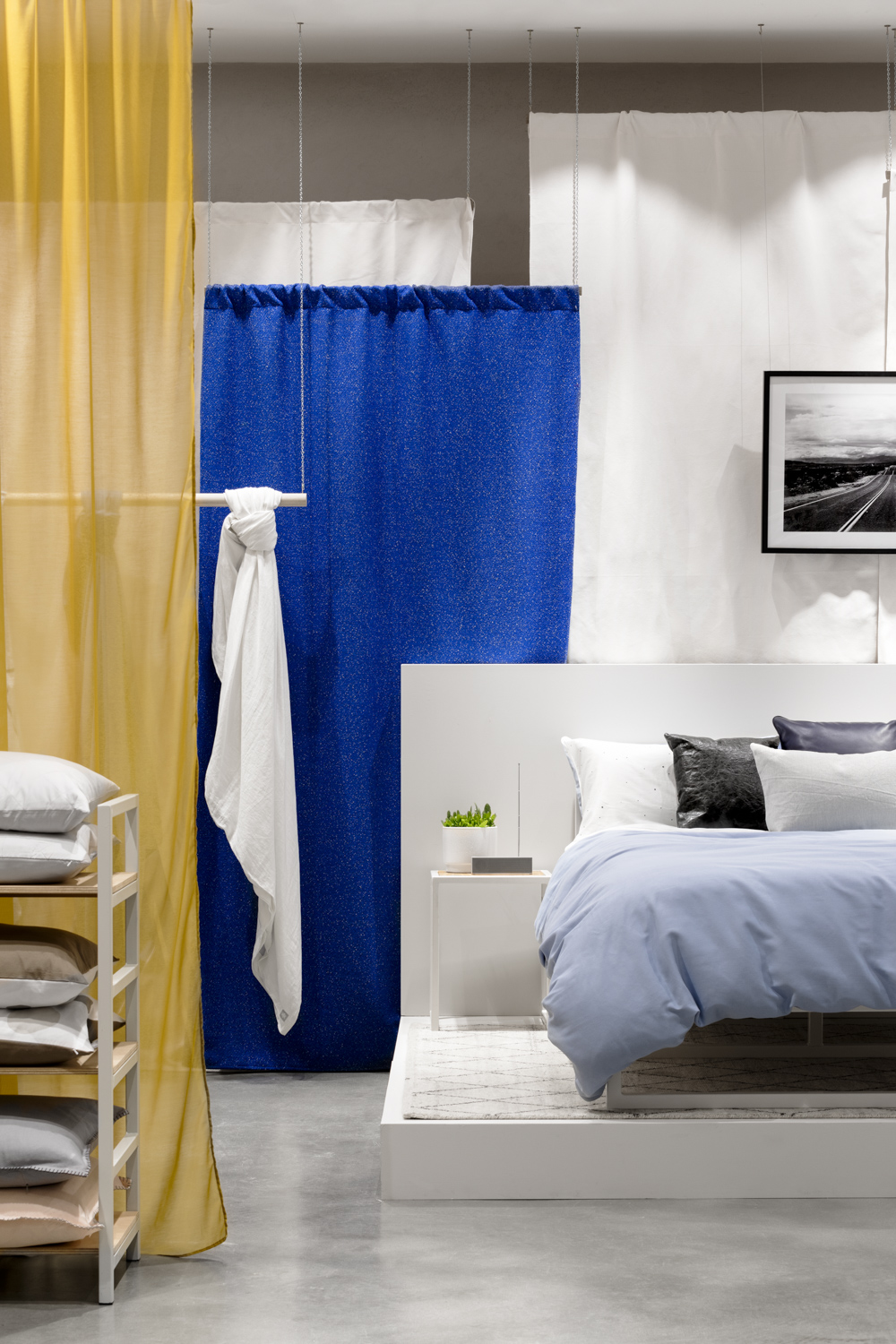 It was important for our space to serve a range of purposes and most of all it needed to be functional.
"We want our customers to really enjoy their experience with us and we've created a space that allows them to be inspired, chat to our consultants, have a cup of tea and just relax and enjoy the moment.  We have curated the products on display, however all online items are available to purchase in-store with home delivery included. This is an incredible moment for us and we're so proud to bring Hunting for George to a wider audience," Lucy Glade-Wright, Hunting for George co-founder.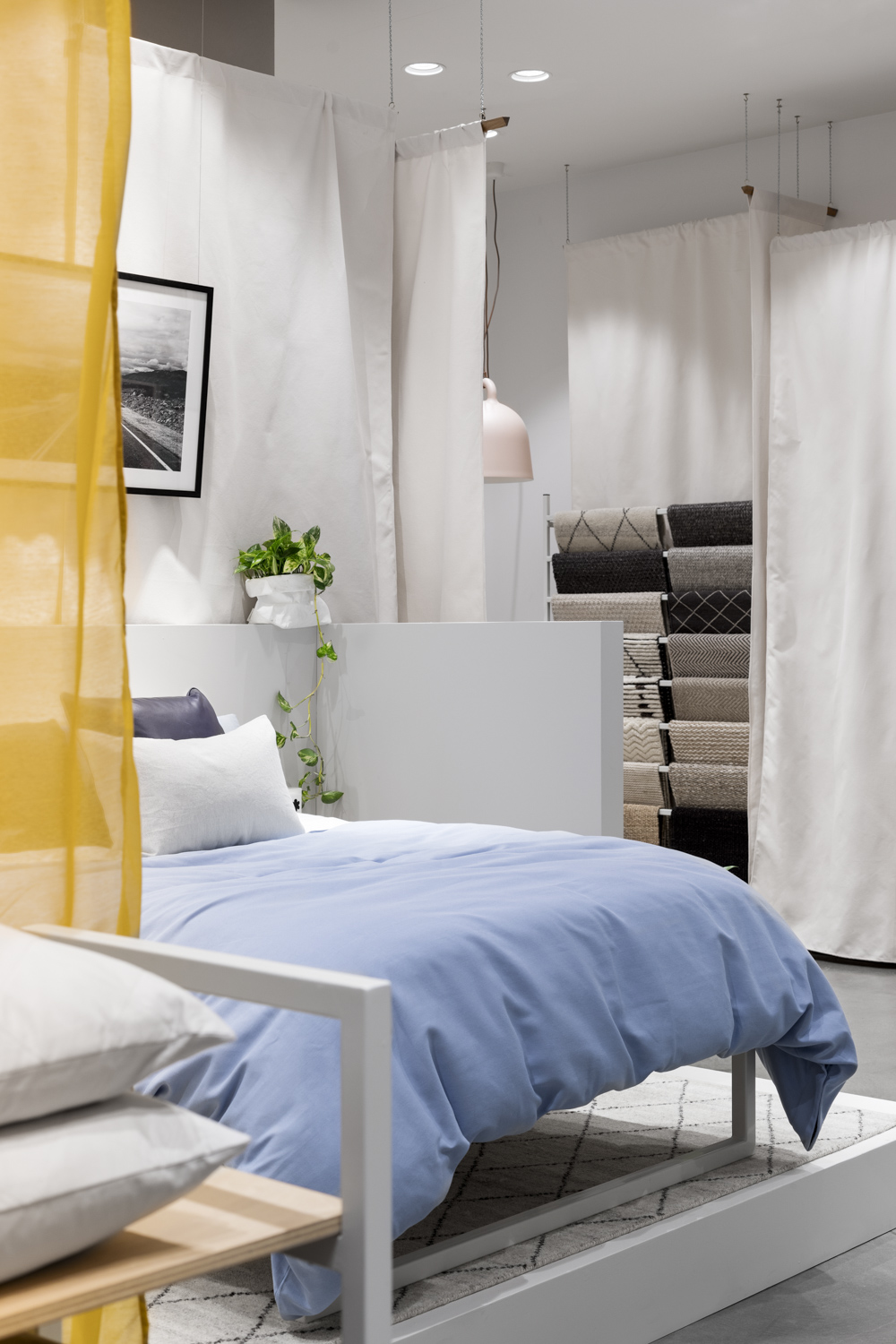 The experience store will host a curated collection of brands and designers, including Normann Copenhagen, Armadillo&Co, Menu, Uashmama, Milk & Sugar, Bellroy and Dowel Jones. Also in an exciting new partnership with Marimekko, Hunting for George will launch their new line of Marimekko's iconic patterns and colours.
Over the coming months, creative workshops will be hosted at the space, including table-setting and wreath-making workshops, as well as book launches, to name a few.  "This is when the space will really come alive and we are so excited to see how our customers interact within the space" Jo Harris, Hunting for George co-founder.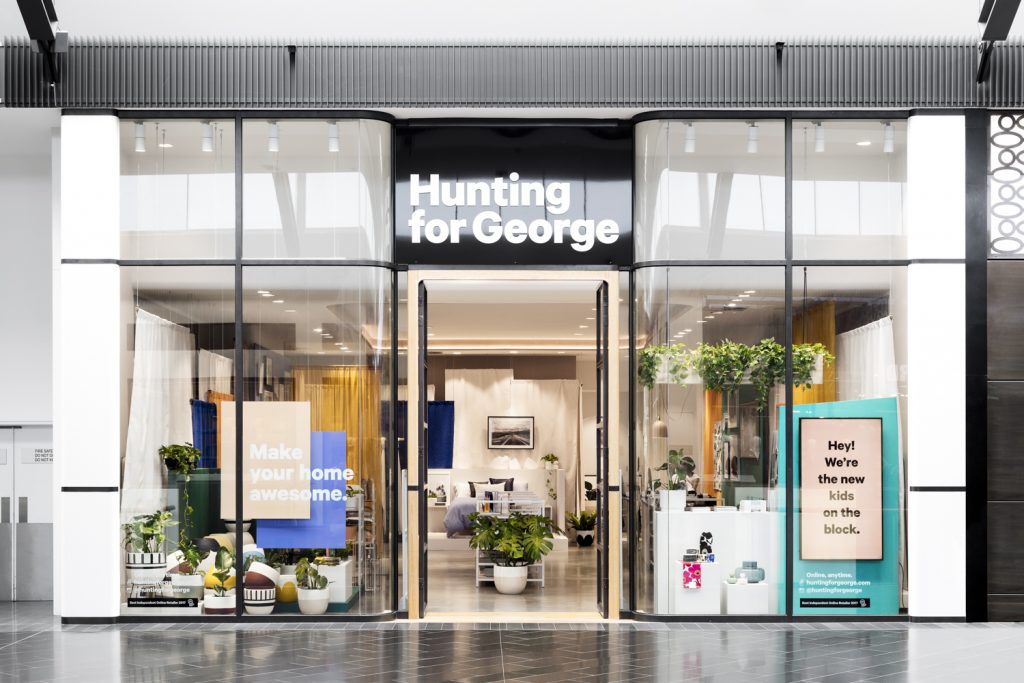 This project also inspired Hunting for George to reflect on its branding and was the inspiration behind its new logo and refreshed identity. "Knowing that we were going to undertake such an extensive brand activation I was keen to revisit our logo and formalise our brand identity. Our brand has evolved significantly over the past 7 years and we wanted to reflect that change in our branding." Lucy says. The new logo is a nod to the old, with the adaptation of an open, rounded typeface which maintains Hunting for George's friendly and accessible personality. Subtle accents were added across the typeface and these sloped features were also reflected in the build to complement.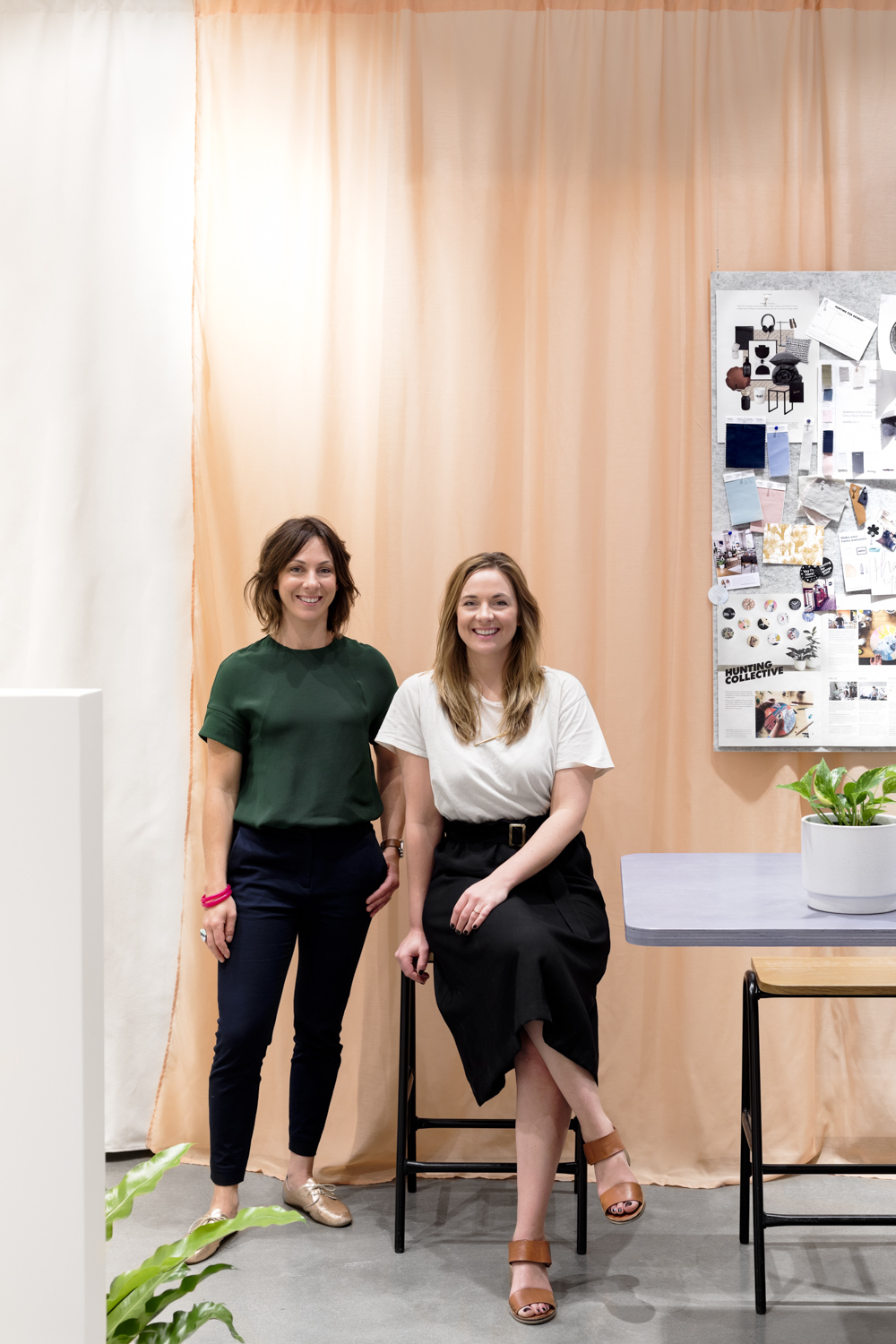 A big thank you must go to our suppliers that helped contribute to the Hunting for George Experience Store. Yamaha Australia for creating an epic sound system for our very important Friday Beats, Sleeping Duck for providing the oh so comfy mattress for our Oliver Bed and Haymes paint for bringing the colour, big time!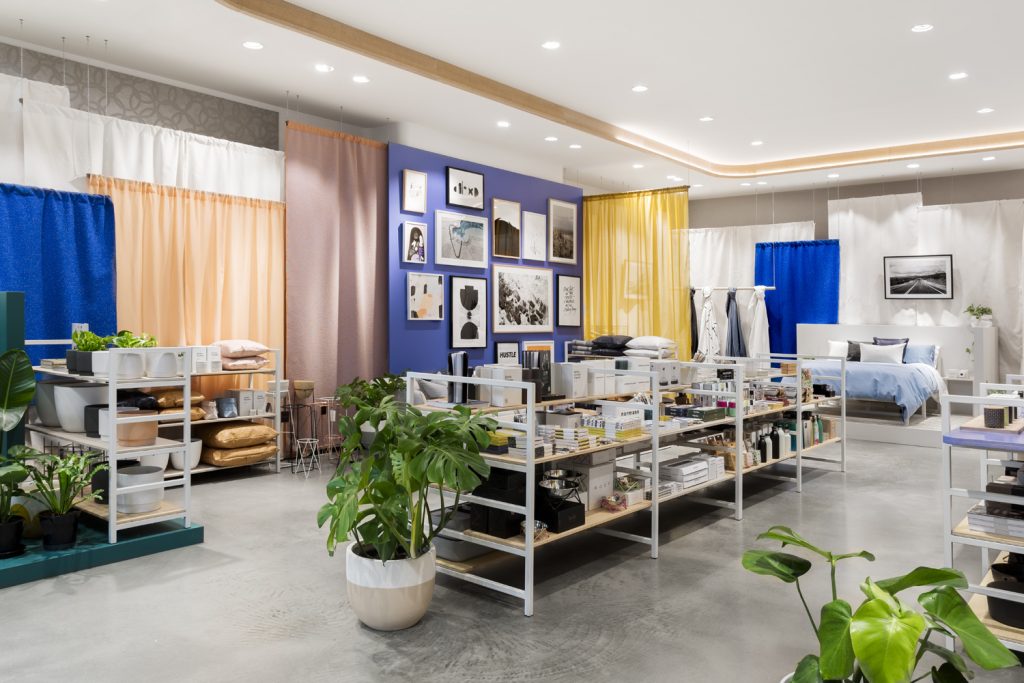 Regular Trading Hours
Monday – Wednesday 9am – 5:30pm
Thursday + Friday 9am – 9pm
Saturday 9am – 6pm
Sunday 10am – 5pm
Location
Shop 3506, Level 3, Highpoint Shopping Centre
120-200 Rosamond Road
Maribyrnong VIC 3032