Ever walk through the door after a long day looking to relax only to feel as though your house is giving you the silent treatment?  Or worse, you wake up in the morning and it stamps it's feet, yelling 'I have nothing to wear today!!!! (But gee those leather jeans look hot on you…)'
Our personal interior spaces are undeniably an extension of ourselves.  They are where we surround ourselves with things, which inspire us, make us smile and reminisce.   As such, our interiors can stimulate a range of emotional senses and if well executed and styled beautifully can enhance your mood, wellbeing and health.
Choosing an interior palette can be akin to styling an outfit, you've got to love it and you've got to feel comfortable.  But sometimes it just feels a little daunting 'putting it all together'.  Aaaaaaaand it can also be a big investment.   Fear not!  Bring it back to basics and breathe… It can be a bucket of fun.
Take your cues from the perennially fashionable.  Invest in key classic pieces as your base and inject seasonal accents through accessories.
1. INVEST IN…Classic, timeless staples for your base palette.  By selecting quality floor, wall and joinery finishes you can rest assured that should your tastes change with time you still have a beautiful base from which to work.  Similarly when selecting / key pieces such as your lounge or dining table you can be confident it look as smashing in 5 or 10 years as it does now.
2. EVERY SPACE SHOULD… Have a base colour grounding the space.  Build upon the base with a subtle and secondary colour and finish it off with a small amount of something bold – think of it as a punctuation mark.  It creates a dynamic layered feel you can add to (more on that in a moment). The rich charcoal might be the diva in your space, with a pale grey as backup singers and a pop of yellow as your soprano who drops by for a cameo.
3. IT'S ALWAYS A GOOD IDEA… To use texture when working on residential projects we urge clients to stick with between 3-4 textures per space max.  Achieving a balance of textures is the holy grail of a well-executed interior. The trick is balance between contrasts, a raw unfinished timber floor finished with a silk rug, linen upholstery which ages as the space does and a polished brass table. Not dissimilar to pairing chunky wool knit with some flowing silk pants.
4. DON'T BE SCARED OF… Pattern. Just don't drown yourself in it.  Opt for 2 instead of 20.
5. THE SECRET IS TO… Inject your chutzpah via accessories, that way you can mix it up and keep the investment down.  You may love neon pink this year and hate it next.  And that's just fine if you have a beautiful base palette.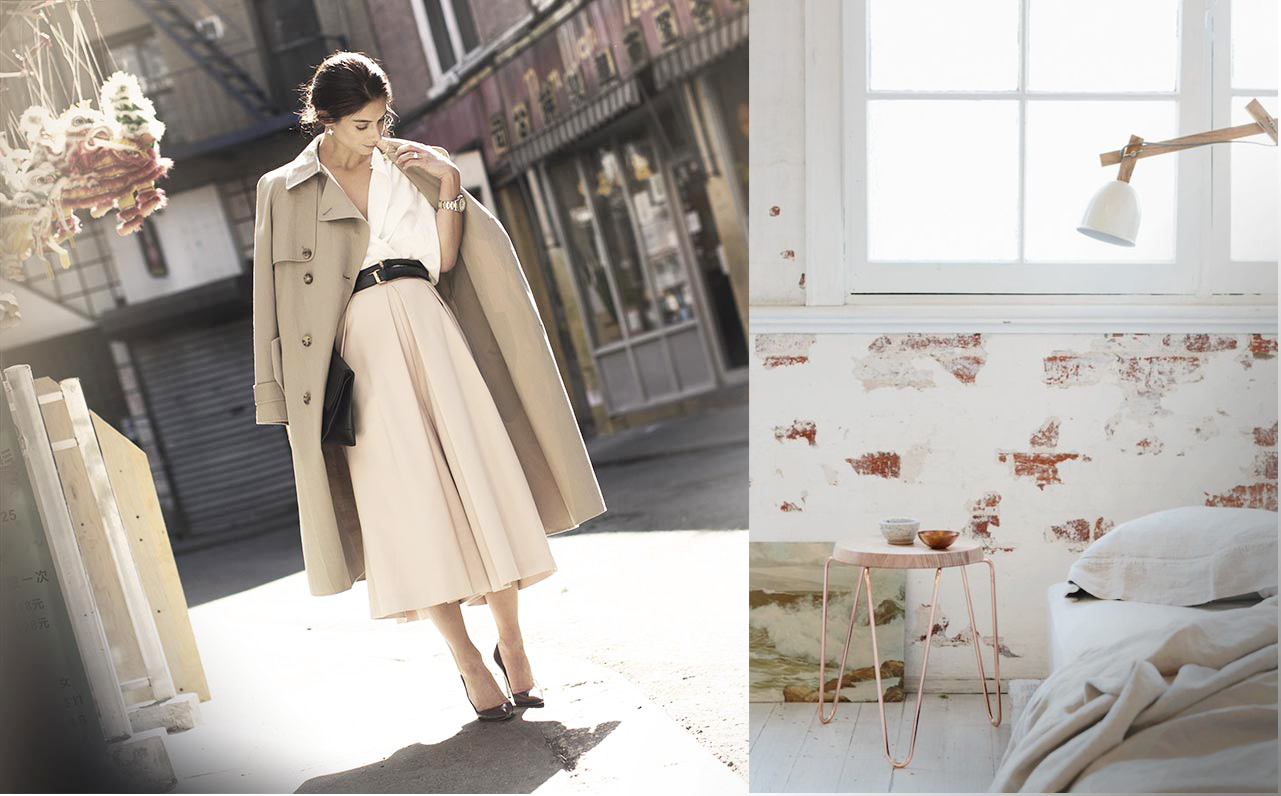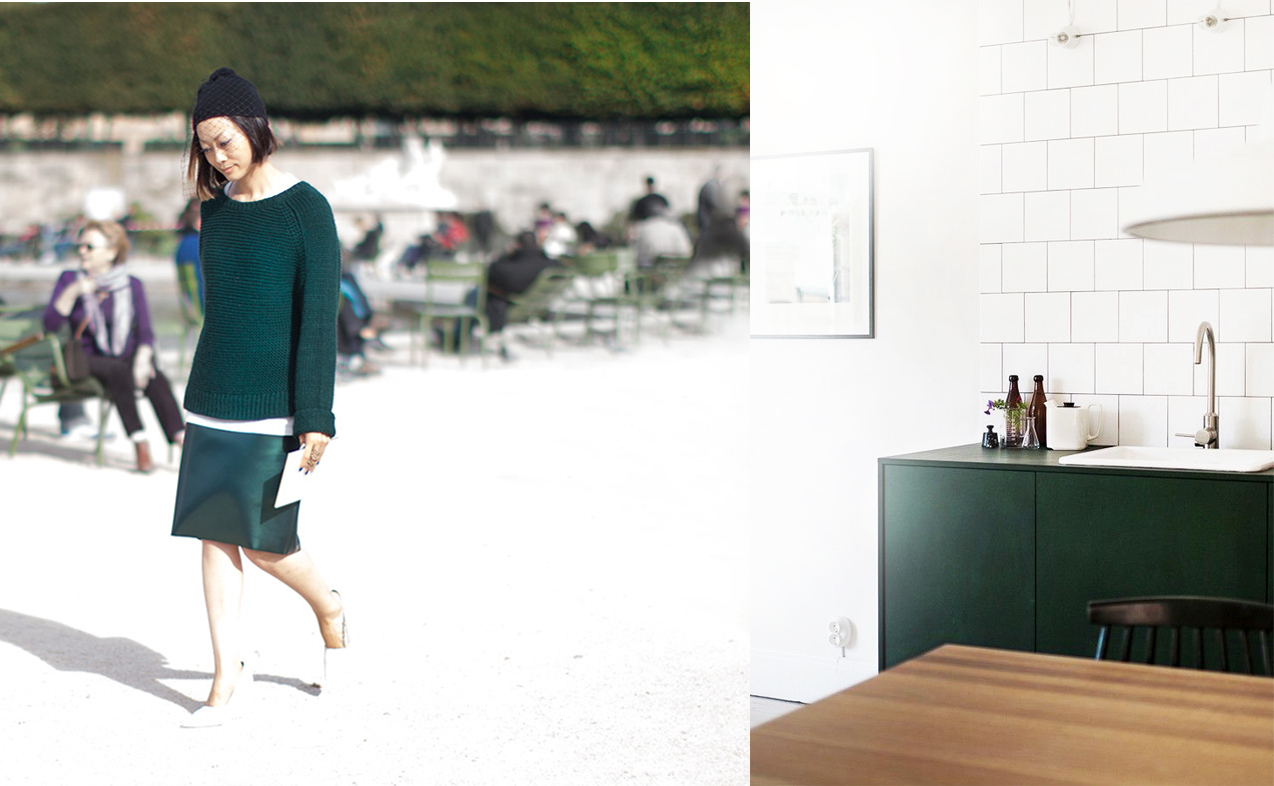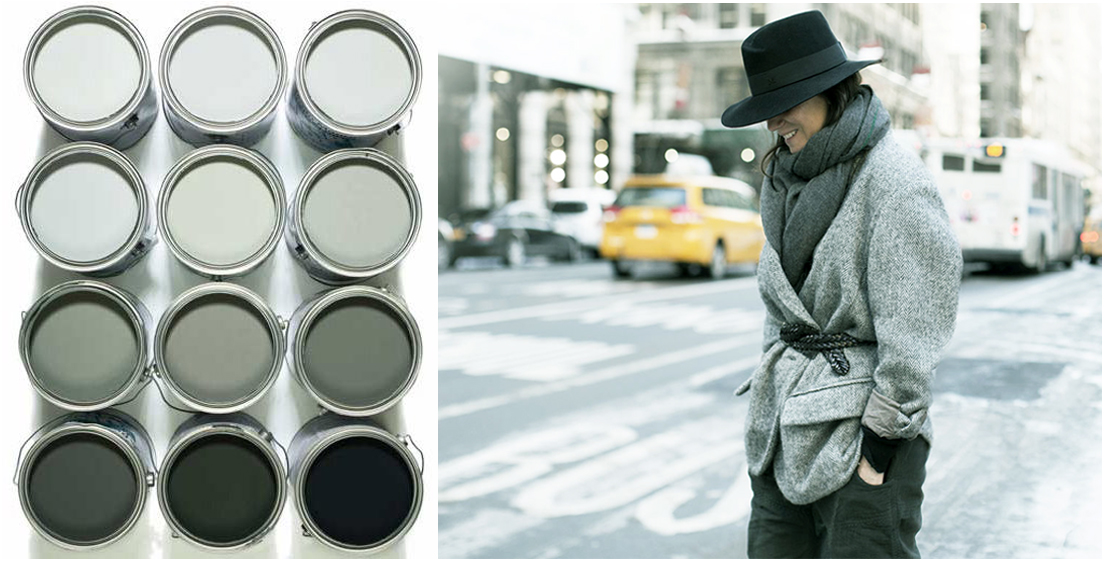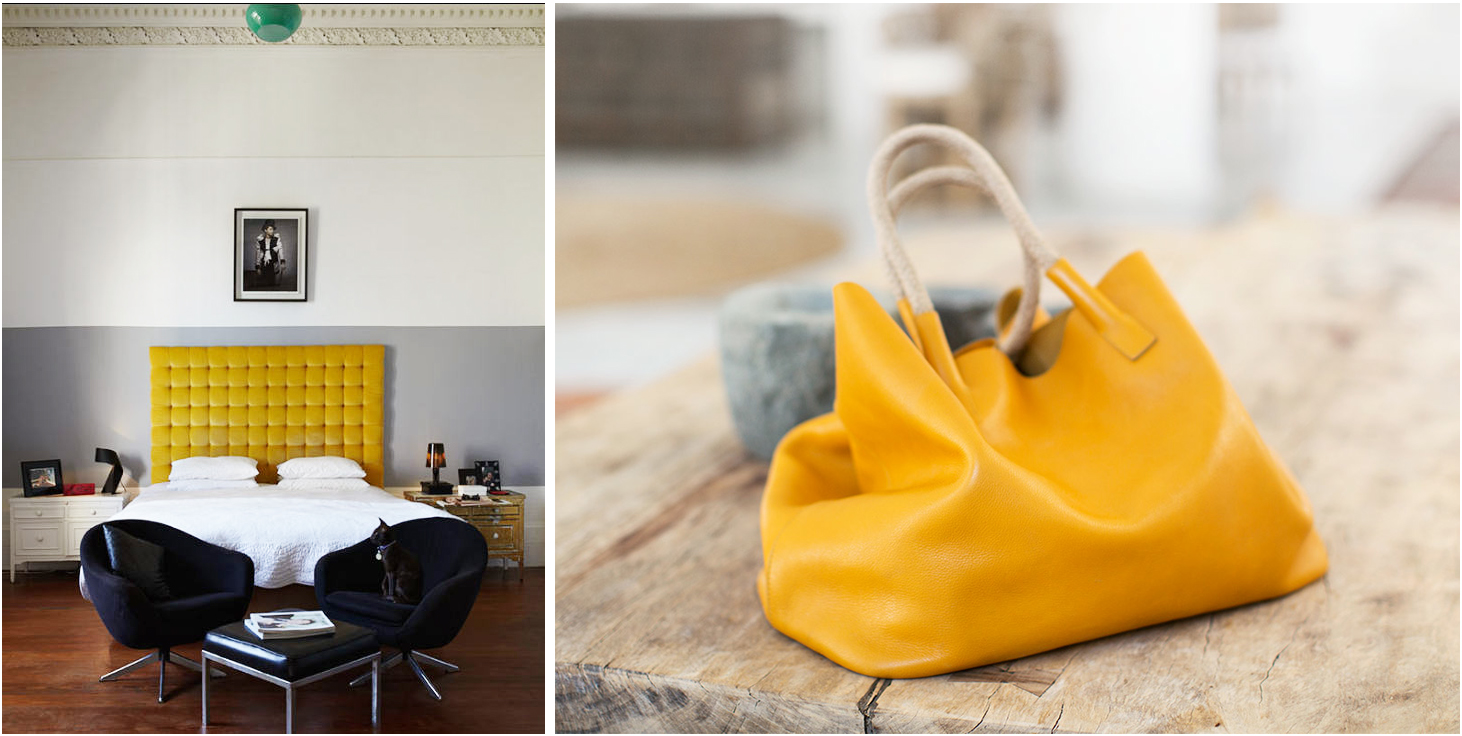 All street style images from Garance Dore
All interior images from Pinterest