Extensions and renovations normally take design cues from the original house. Most of the time, we see additional space created to match the existing building, but it's not always the case. After stumbling across the St Kilda West Residence, a project undertaken by Ewert Leaf, we may well have found the perfect example of how modern meets traditional.
A unique space that seamlessly combines aesthetics and function, this four-bedroom, three bathroom dwelling has been beautifully renovated to meet the requirements of its owners. Take one look at the image below and you'll see why we've personally dubbed this home an entertainers paradise.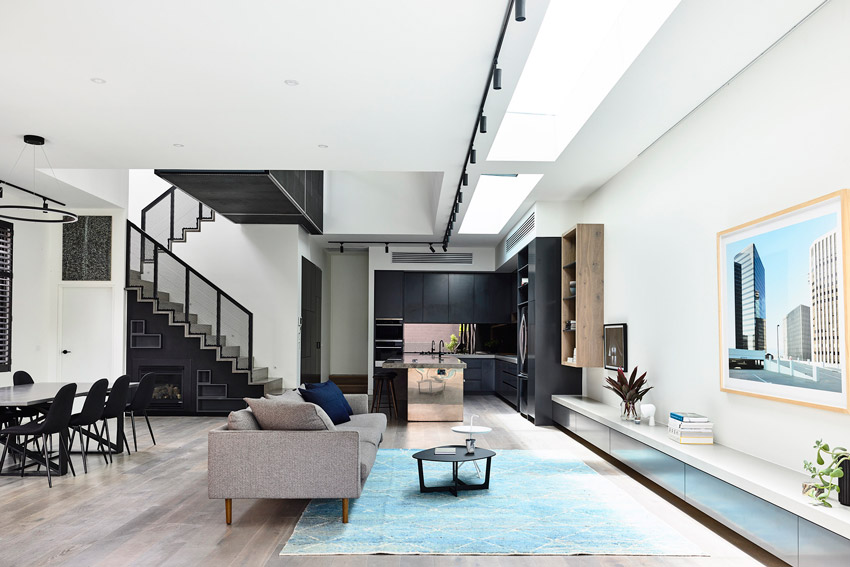 Light, space and spectacle define the design for this modern addition to a heritage home. The design centres around a long open plan living space that is flooded with natural light from an elongated glazed roof section and operable angled skylights. A walkway is suspended in a double height void over the kitchen, linking the existing structure to the master bedroom and creating a feeling of space and theatre. A perforated mesh balustrade lines the walkway, allowing light through and enabling a visual connection between the ground and first floor.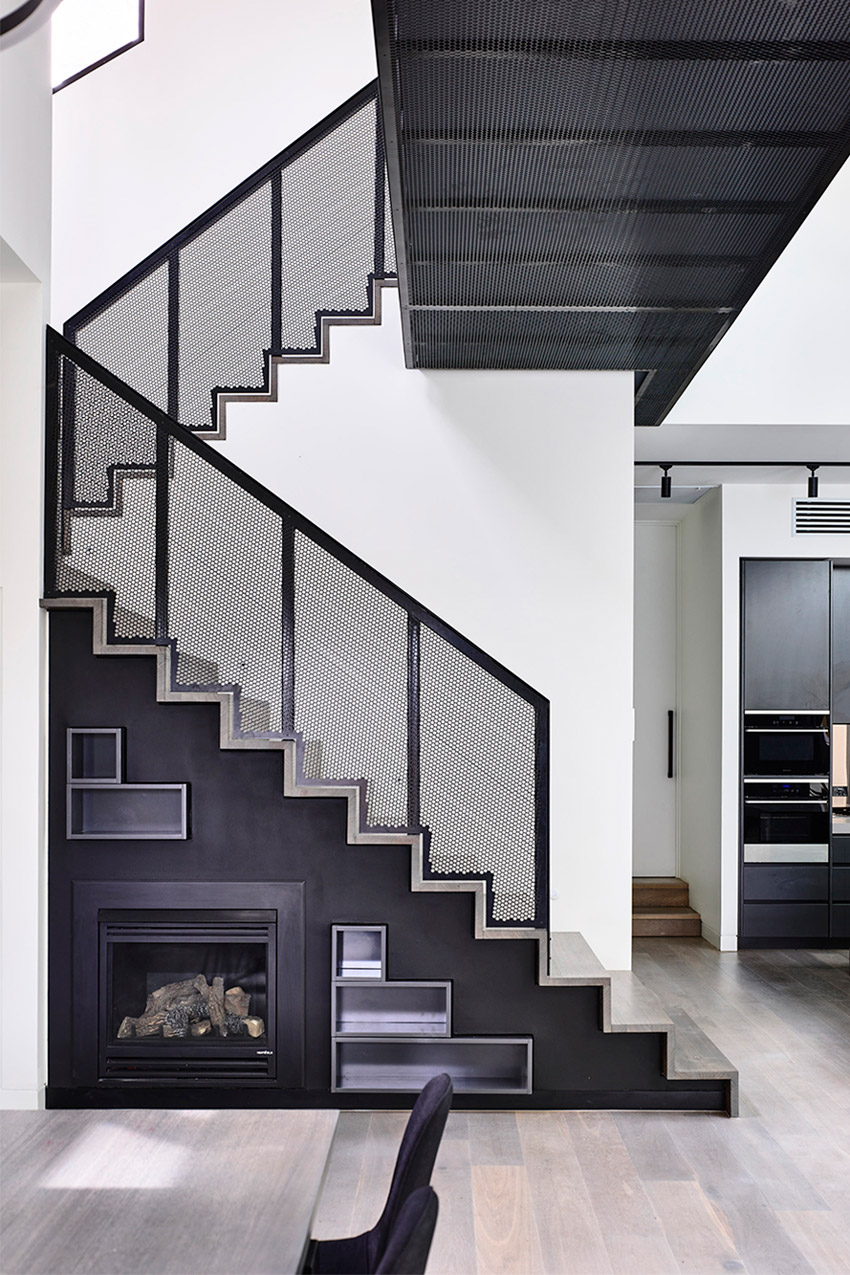 The existing roof space has been transformed into a habitable area, with timber ply panels affixed to the walls and the ceiling to create a guest bedroom. The exterior is clad in zinc shingles which wrap around the angled surfaces and contrast with the red brick of the existing dwelling.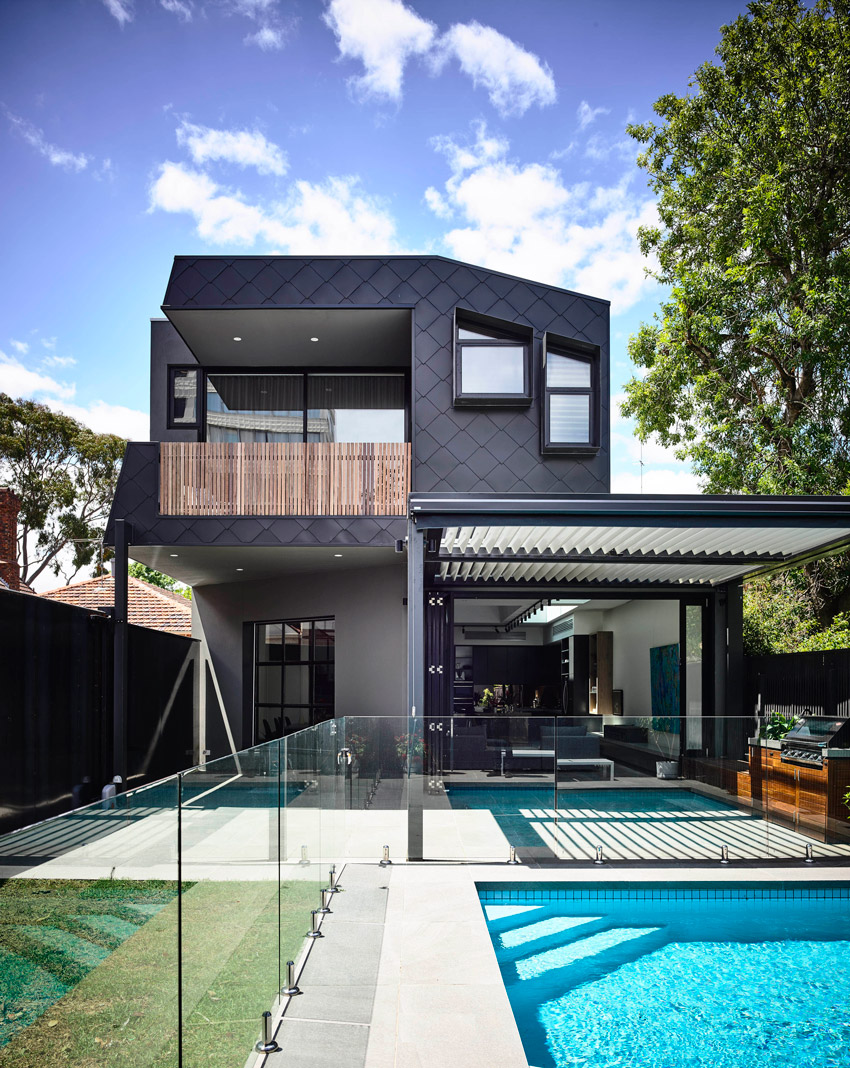 "One of the main design challenges was connecting the old and the new elements of the building. We wanted each element to have its own individual identity, which work together to balance each other. We didn't want to design a conservative addition which carried on the aesthetics of the existing dwelling and failed to create any drama or impact. In this house, the old and the new are allowed to shine independently and their distinct differences provide a sense of complimentary contrast when read as a whole." says the architects, Ewert Leaf.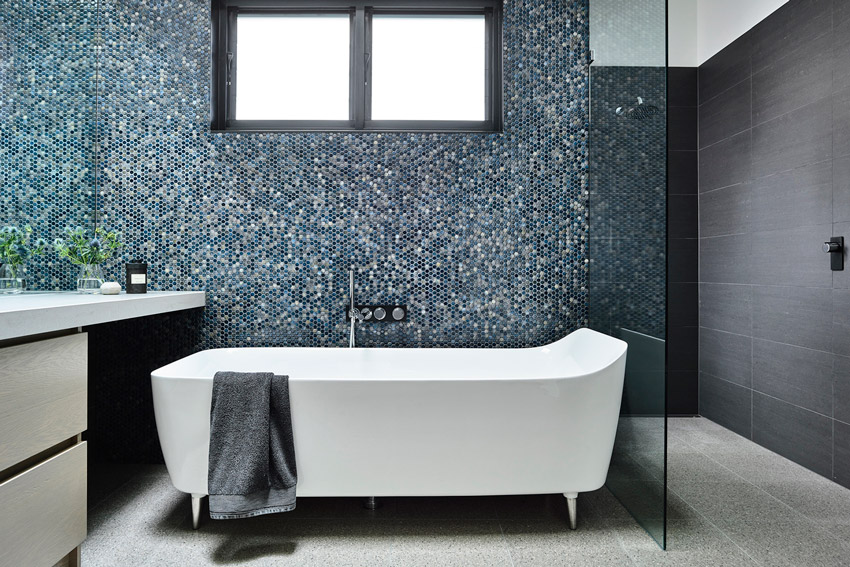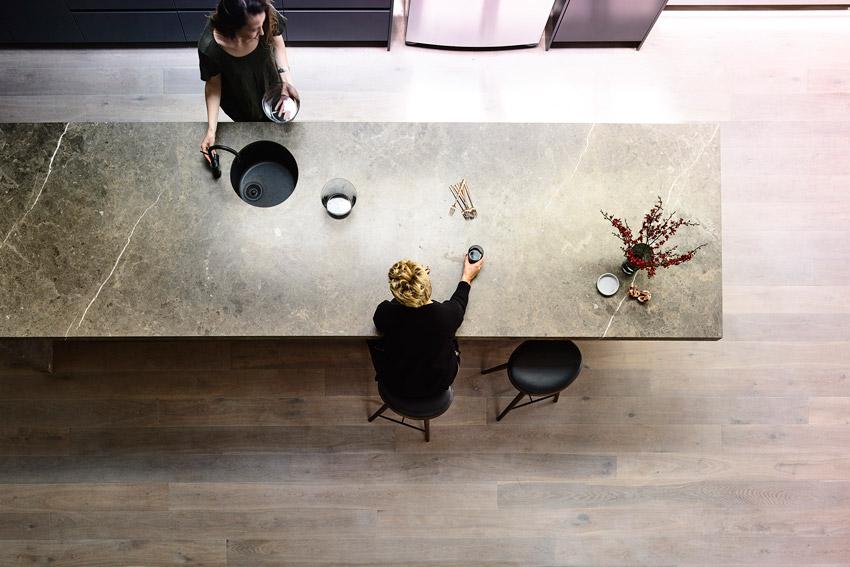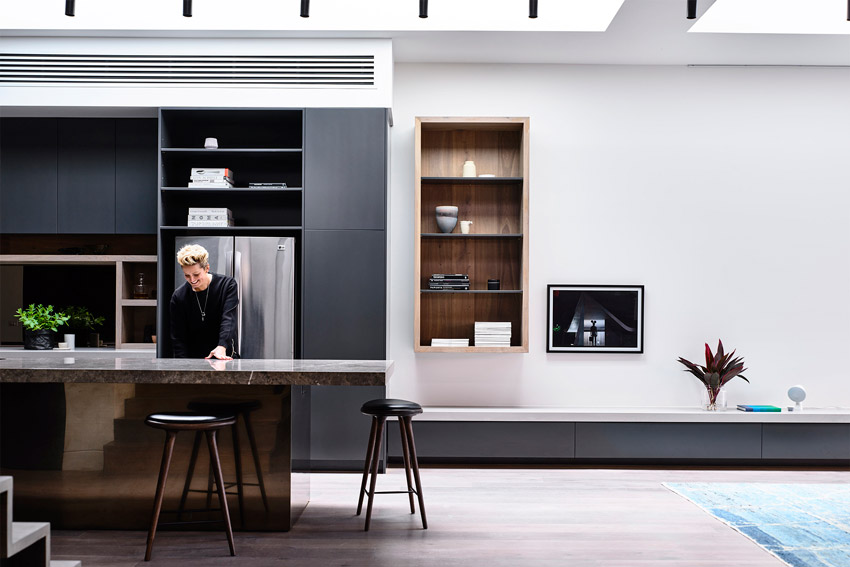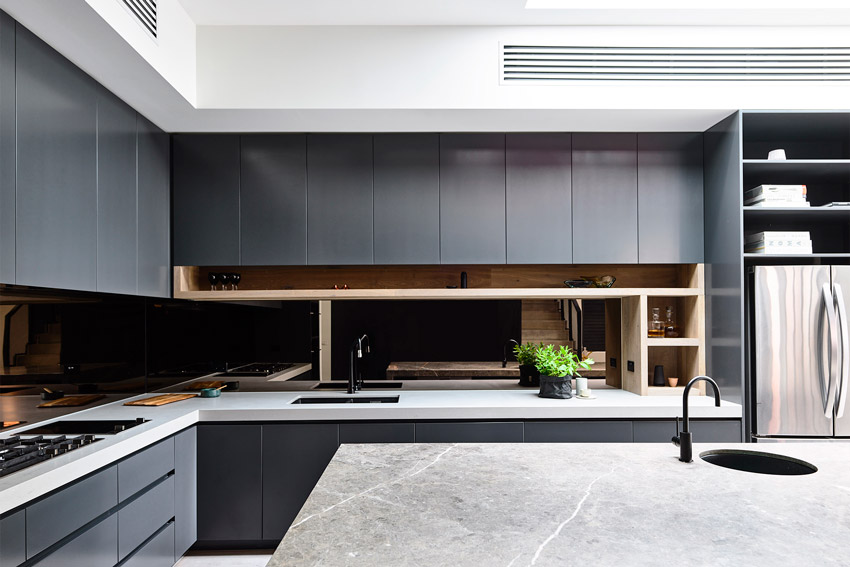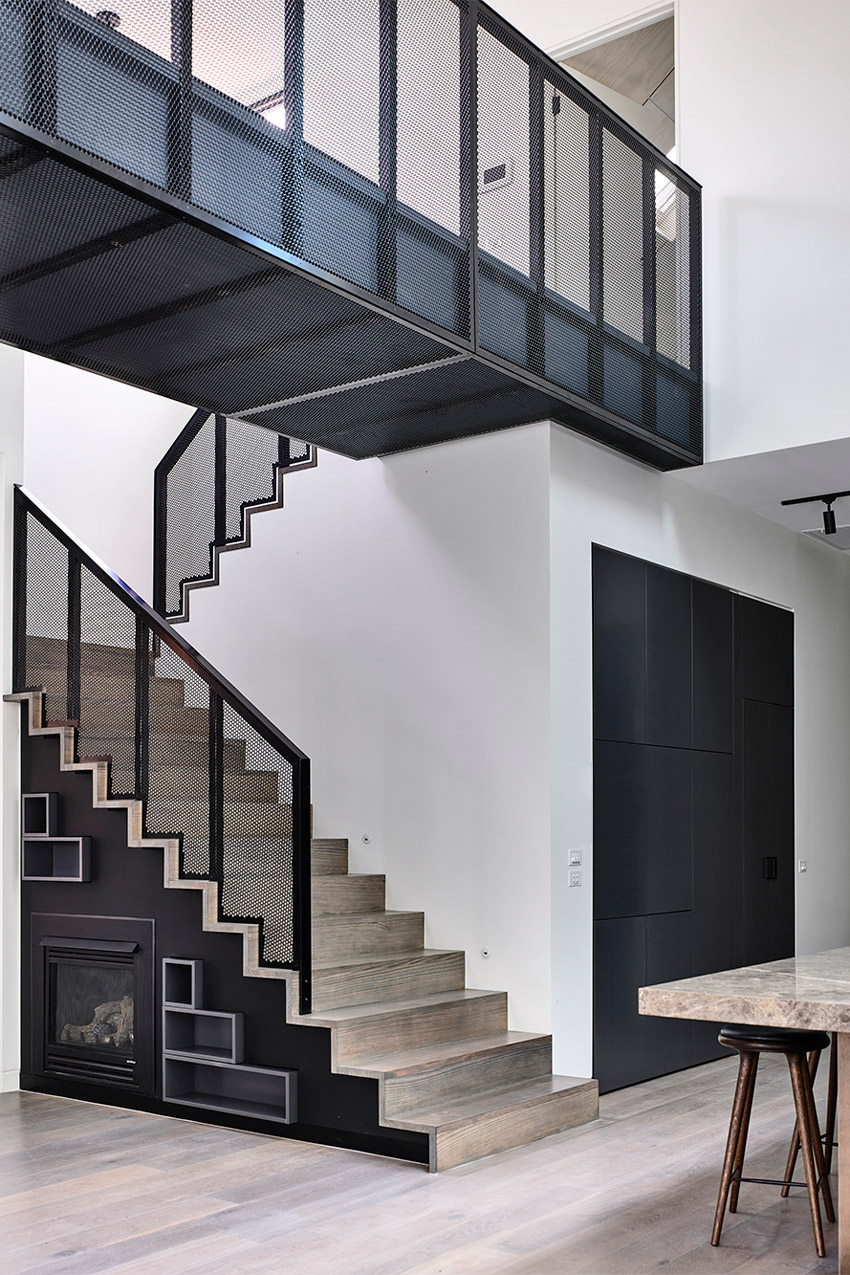 Photography by Derek Swalwell. Built by Prolifica Building Co.