From horses to hops. The innovative change of this former equine training facility has resulted to locals and tourists alike flocking into the area for refreshment and recreational purposes. Now called the St Andrews Beach Brewery, the project transformed and re-purposed the site to be a classic culinary destination and full scale brewery with a variety of indoor and alfresco seating for social gatherings, dining and large group functions. Designed by Ewert Leaf, the challenge was to seamlessly create an integration between the old and new.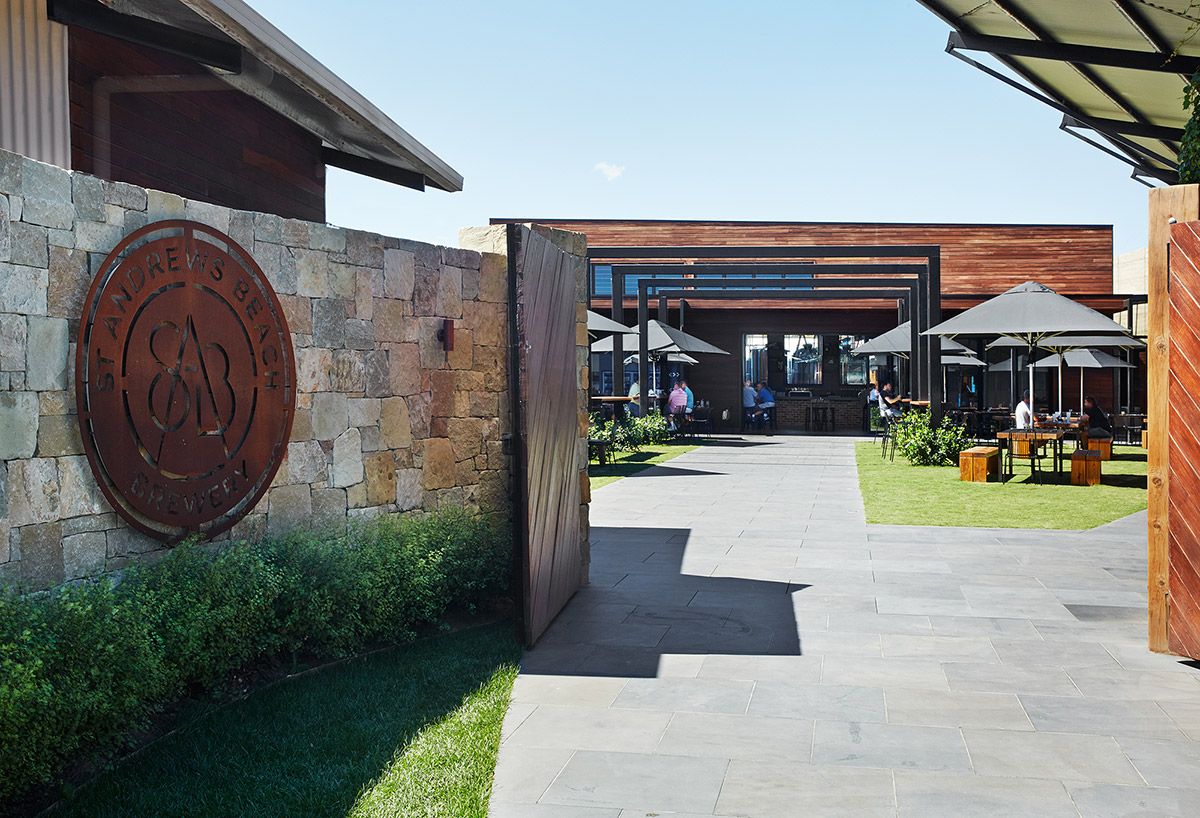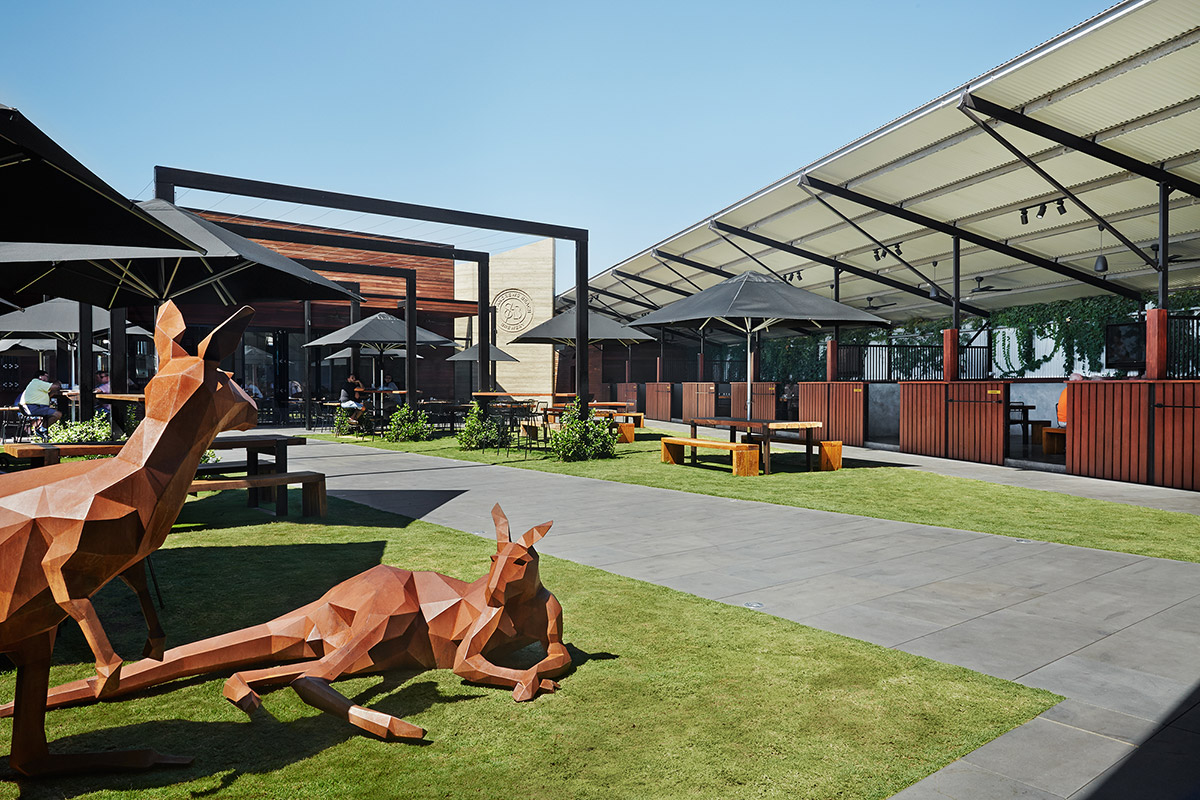 The existing structure is exactly what you would expect for an old stable. Earthy textures, raw metal details, surrounded by fruit bearing trees and a relaxed overall ambiance. The concept demanded that the design direction lean towards the utilisation of the existing site as much as possible, while at the same time form a robust relationship between that of the new form.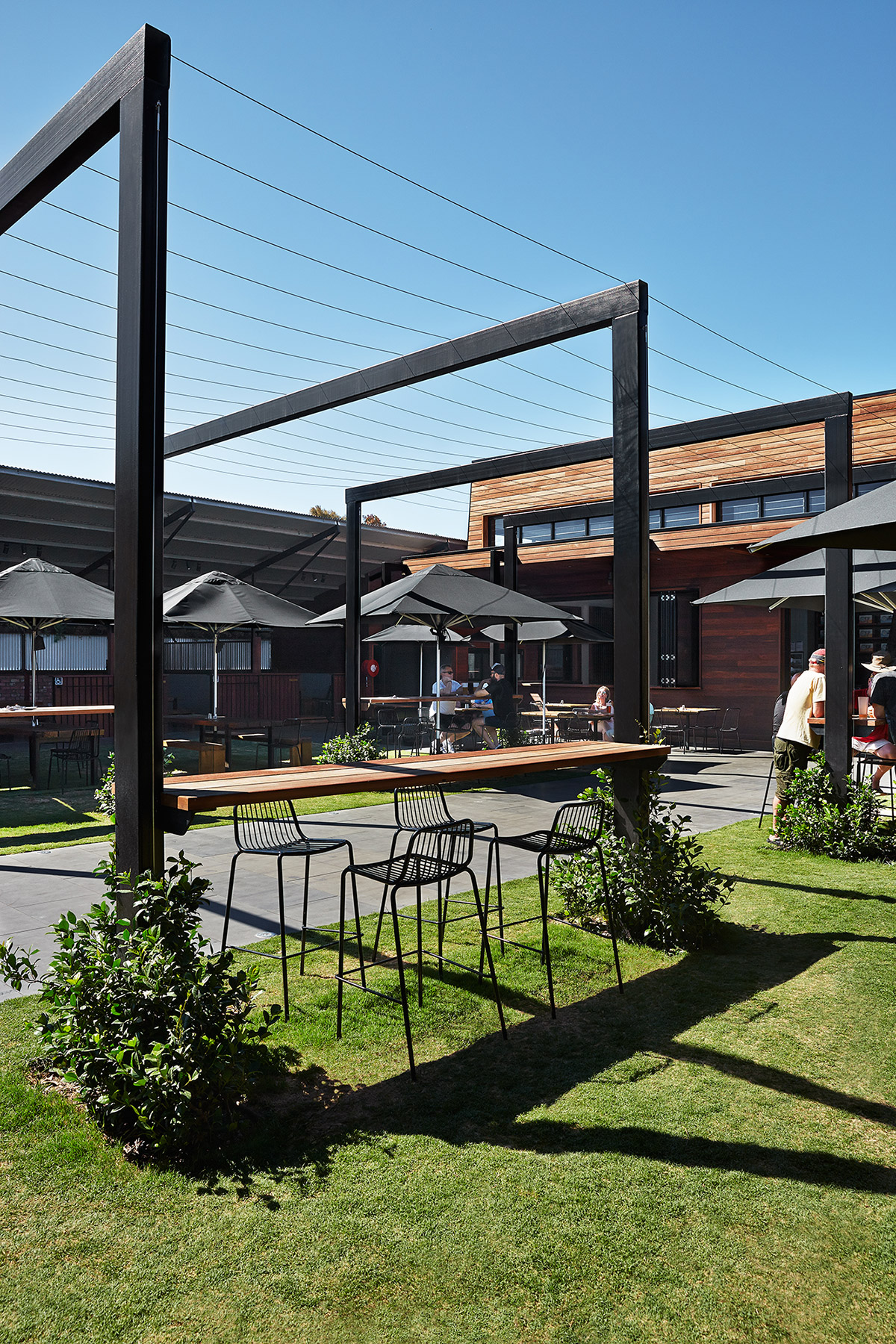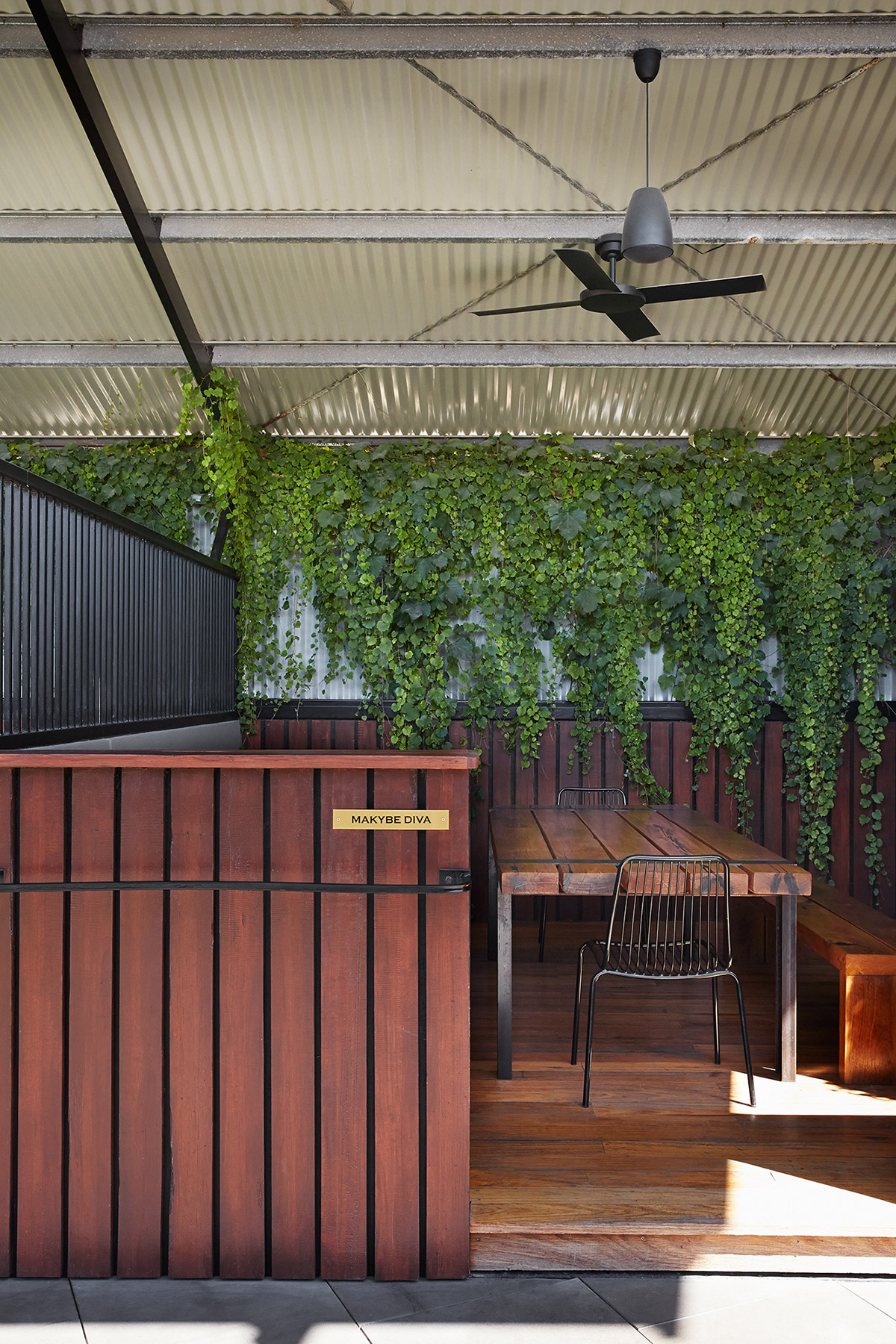 "The brief specifically required us to cohesively integrate a fully functional paddock to plate restaurant, tank to glass brewery and self-sustaining agricultural business whilst maintaining as much of the original context as possible." – Ewert Leaf
The concept re-defined the whole site to form an entirely new experience for its rebirth. Now a 10-hectare brewery featuring a cellar door, tasting rooms and bars, the stables were converted into seating zones and intimate booths that open up to a lively courtyard. Named after award winning Melbourne Cup horses, the booths vaguely link to the heritage of the old site and provide a space for small groups to relax on long afternoons.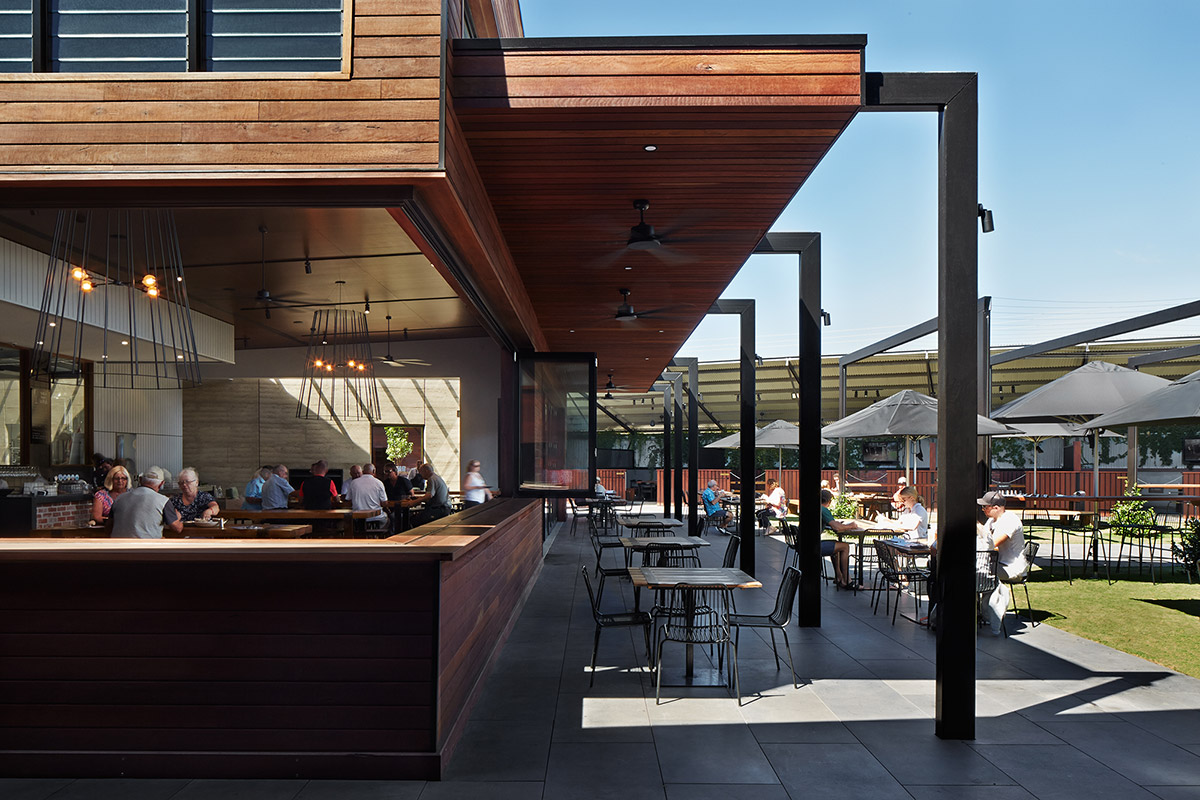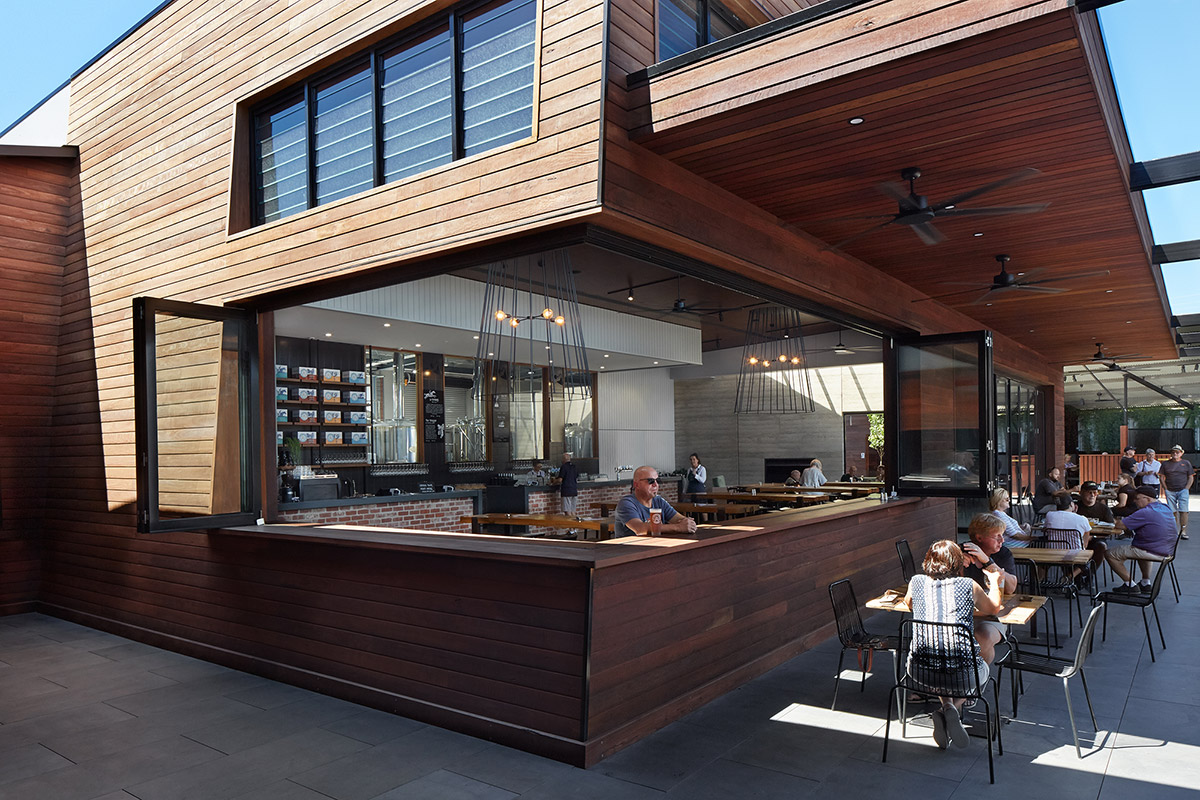 Repurposed materials were used to integrate and form interior features including the bar front, timber booth and custom furniture. Reclaimed ironbark cladding and recycled bricks line the bars face and forms the cozy banquette and booth seating. The overall design of the joinery promotes sustainability and financial efficiency.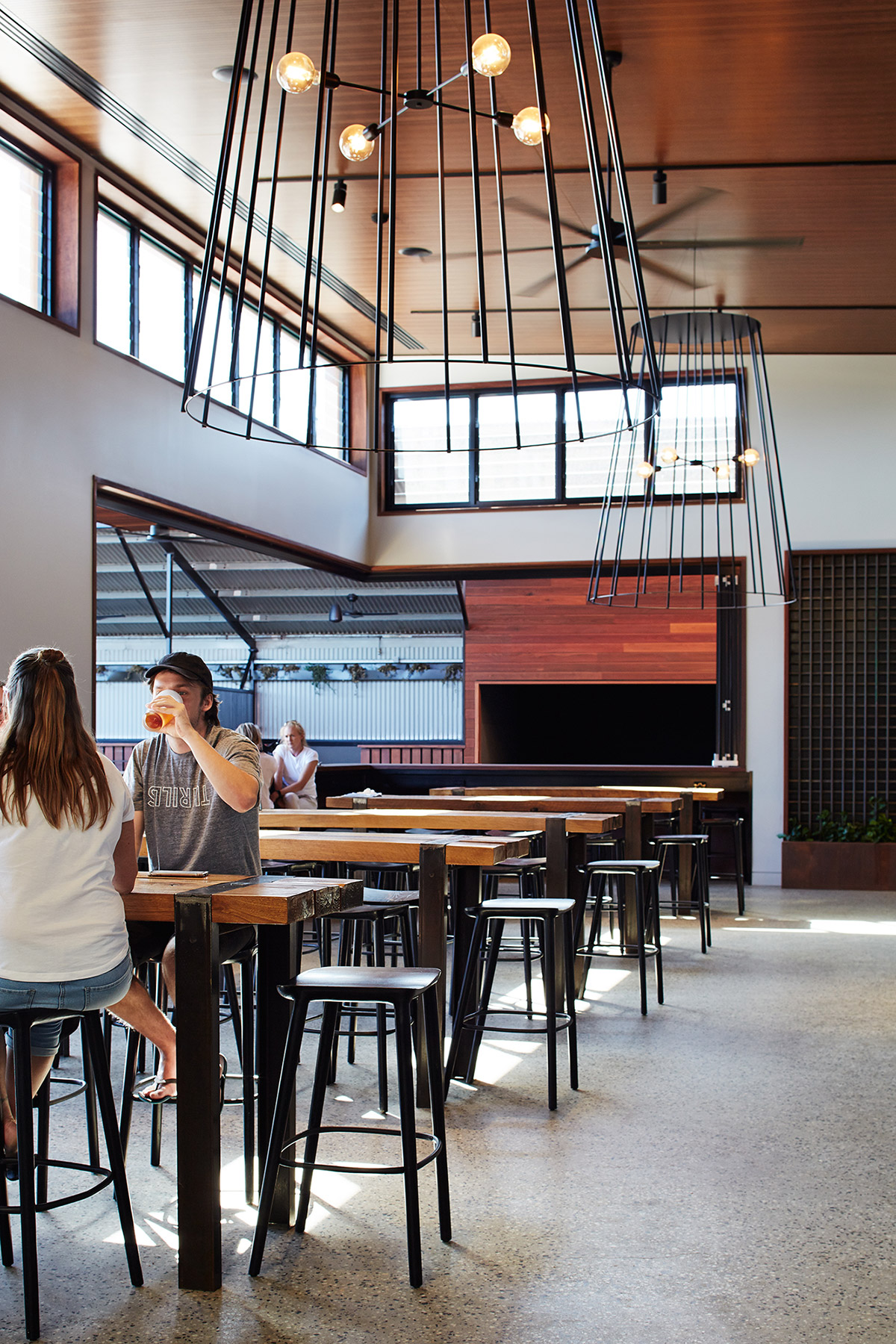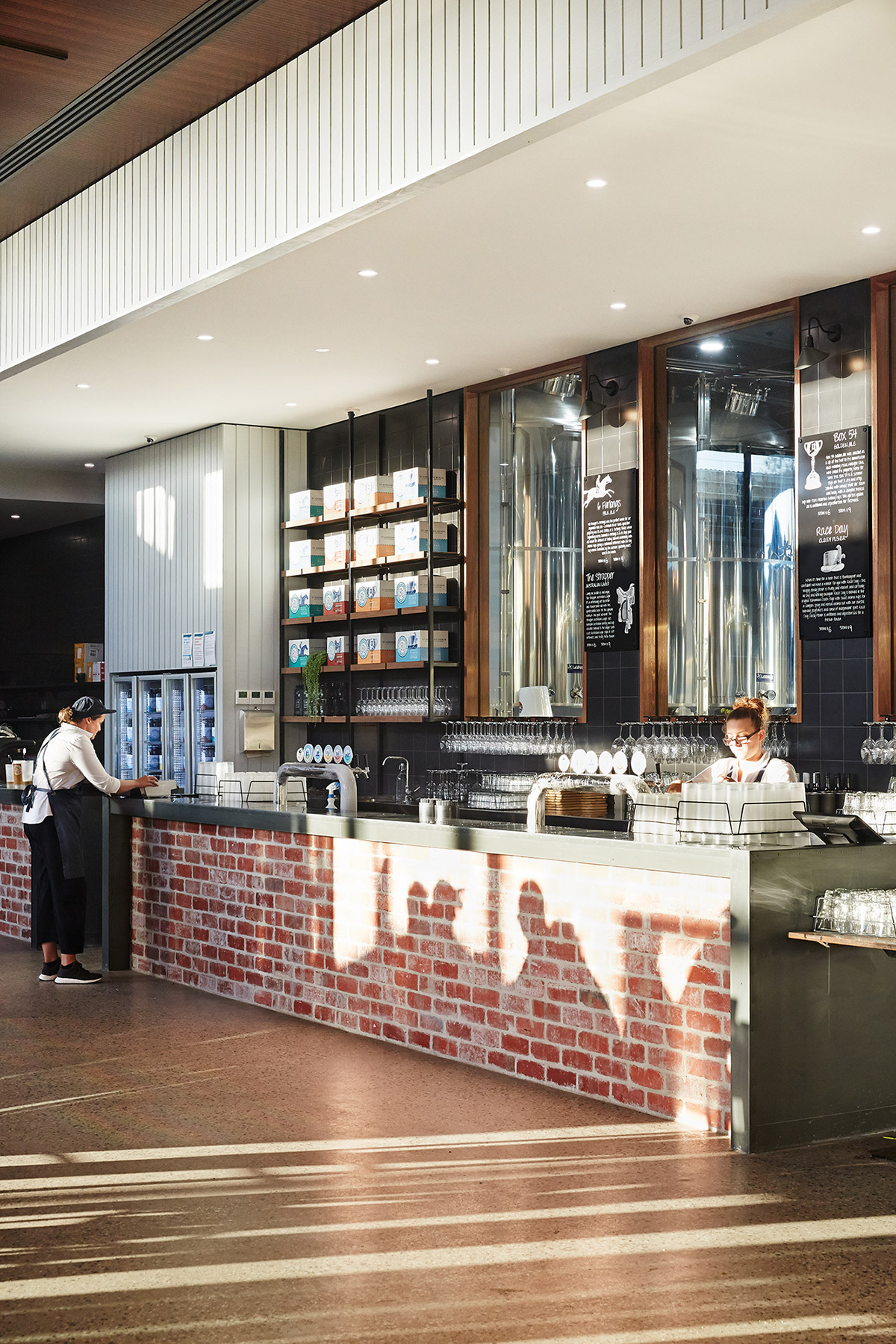 "A major part of forming a relationship between the context and the built form was insisting on collaboration with local trades, landscape architects, engineers and artists. This ensured that the fruition of this site was well represented by the local community. Even the client himself, involved in the original construction of the equestrian track, assisted heavily in the landscaping of the orchard and the surrounding grounds." – Ewert Leaf
The former horse training facility of Melbourne Cup champs has been transformed into a hospitality venue that flows a harmonious chemistry of old and new. The re-developing of the once abandoned site has paved the way for a lively community hub and culinary destination on the Mornington Peninsula.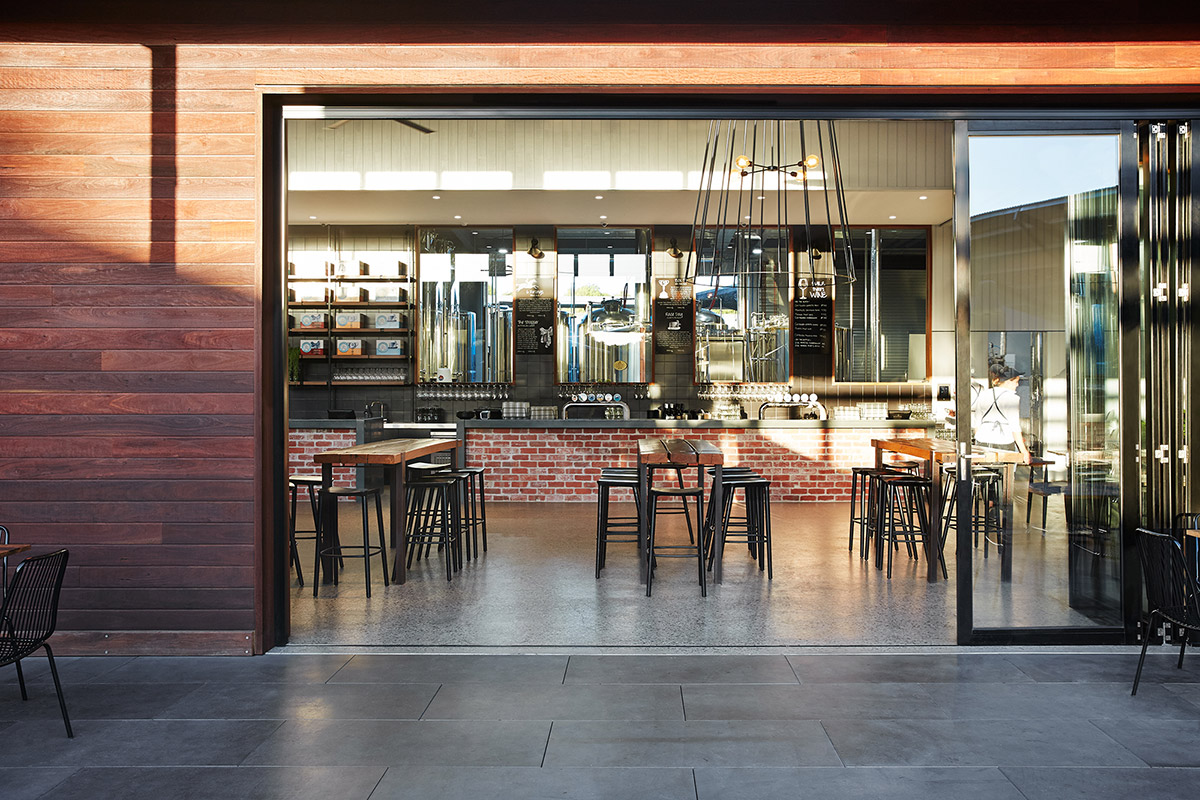 House Project: St Andrews Beach Brewery
Architect: Ewert Leaf
Location: Fingal, AU
Type: Renovation
Photography: Fi Storey