For those who love the ocean and all it has to offer, Shoreham is an unrivaled location. Located on Melbourne's Mornington Peninsula in Victoria, this new home by Borland Architecture is designed to soak up the views of Bass Strait from every angle possible. Aside from providing residents with a stunning backdrop, the house is hearty enough to withstand the tough climate with minimal upkeep, whilst still being luxurious and comfortable. Welcome to Shoreham House!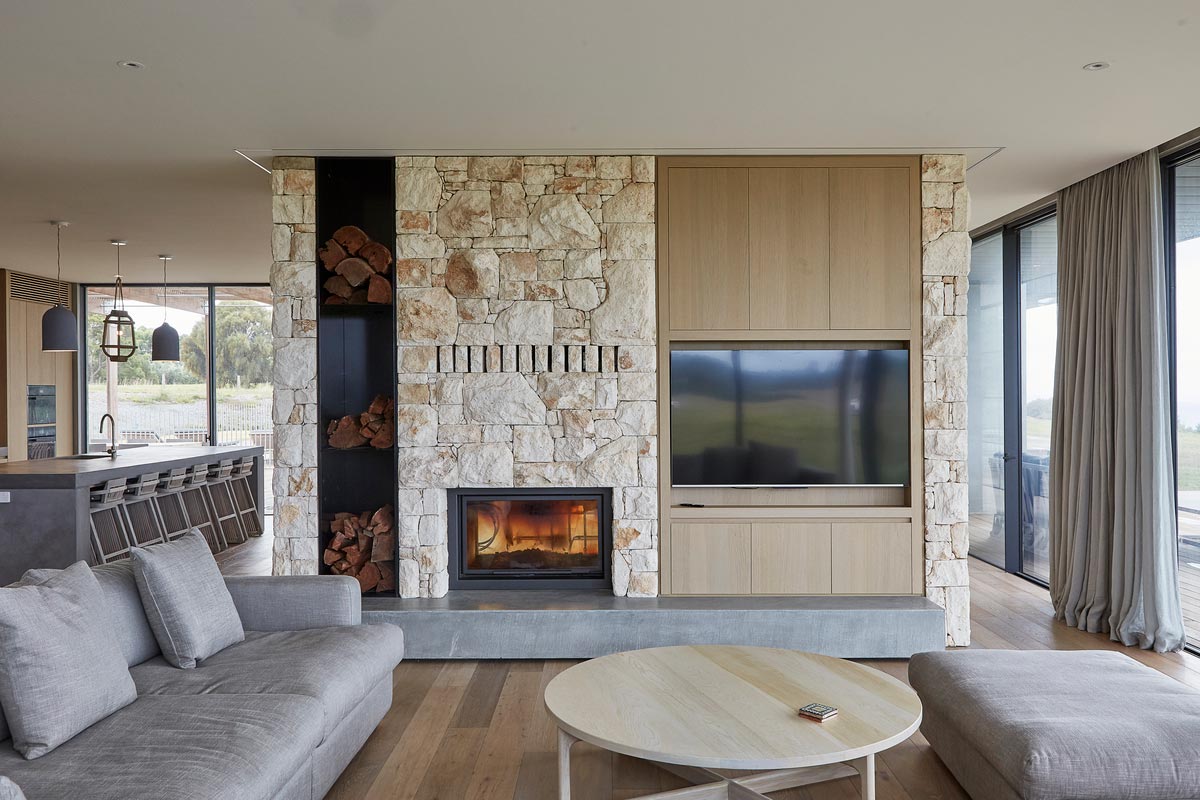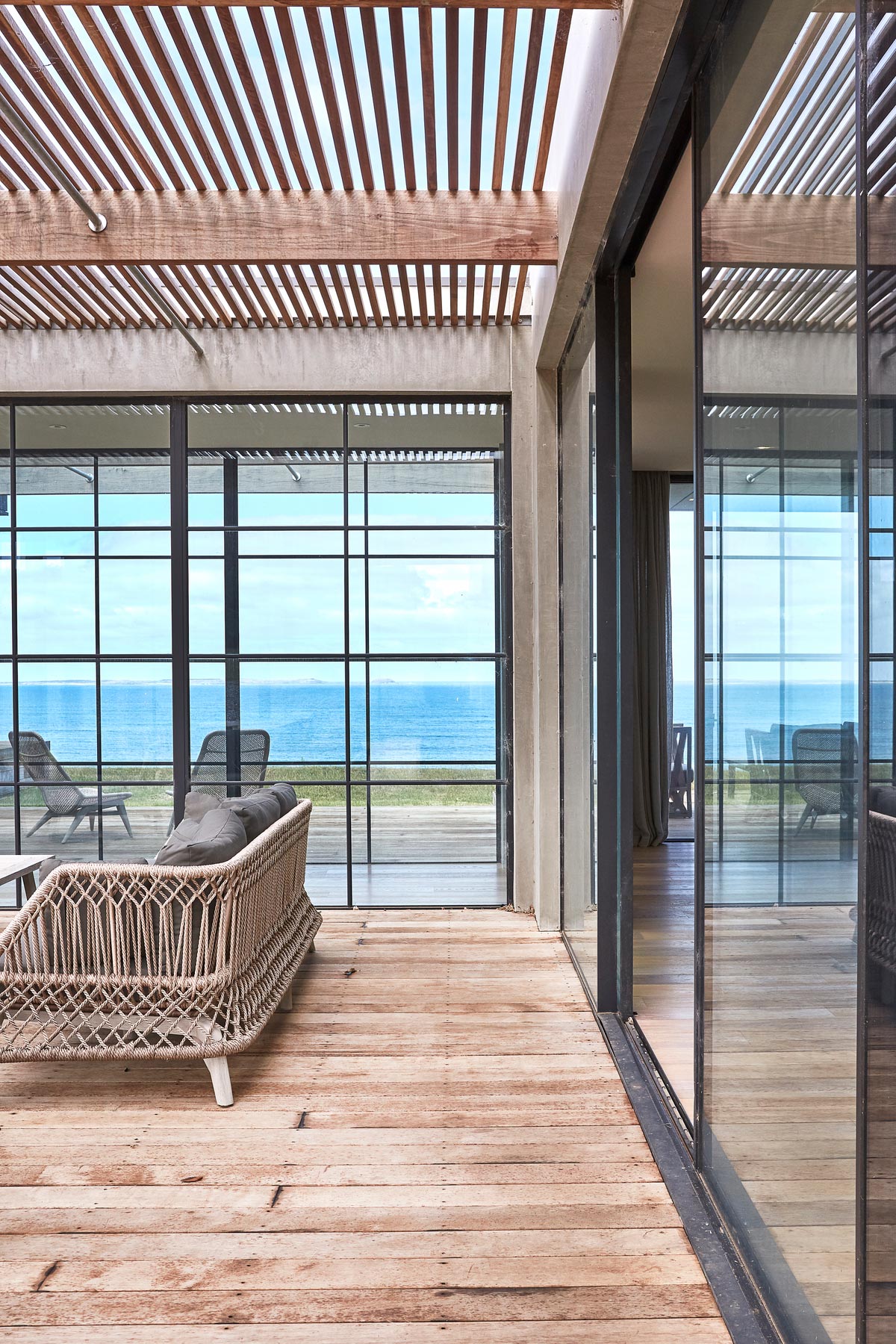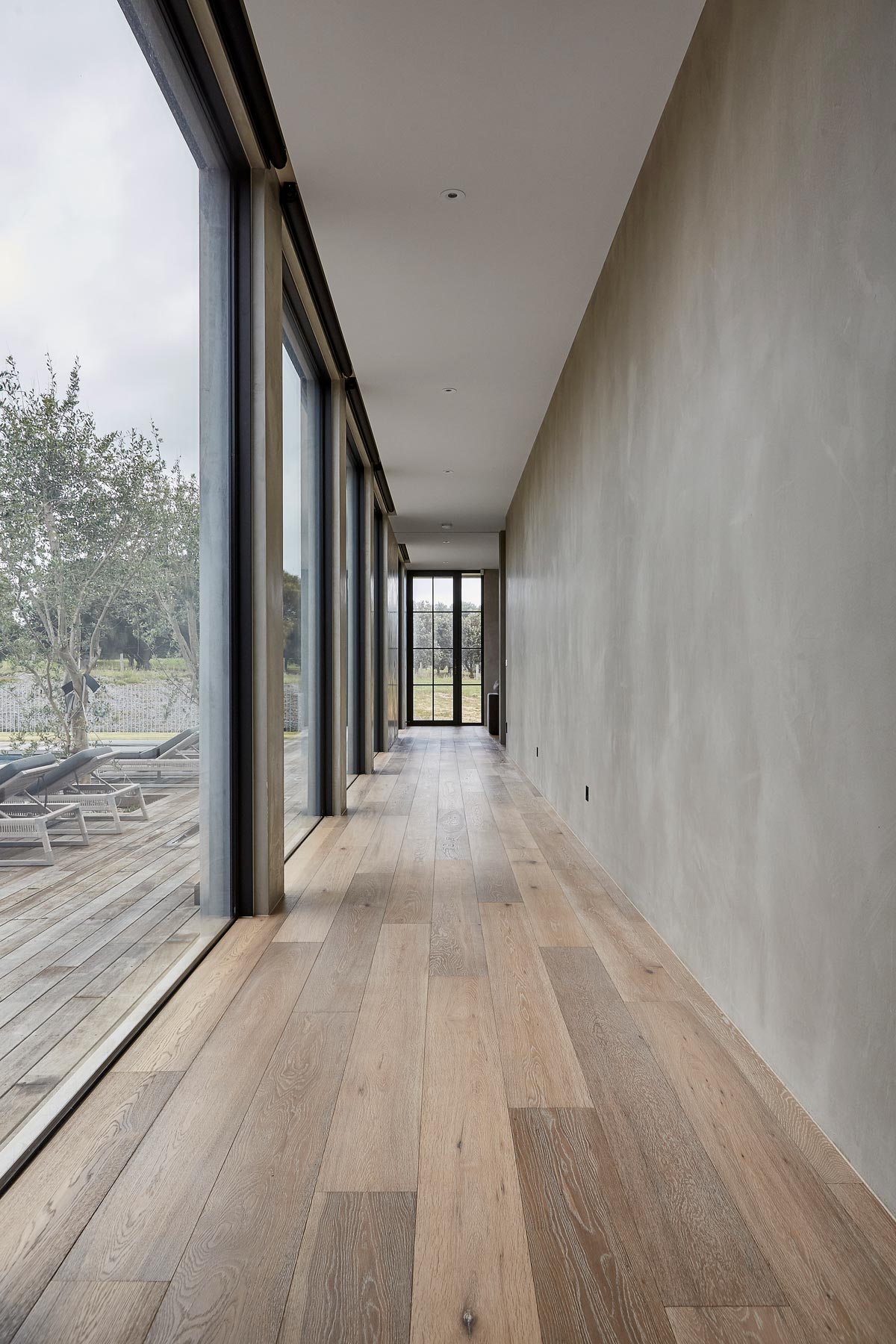 "This project is all about the water view. The clients wanted a home as close to the water as the planning rules would allow, with as many rooms facing the view as possible. They wanted to expand their living space, create different zones for their teenage kids, work and play whilst still being able to train horses and run their businesses. The home was to be single level, follow the natural fall of the land and be private from the main road." – Borland Architecture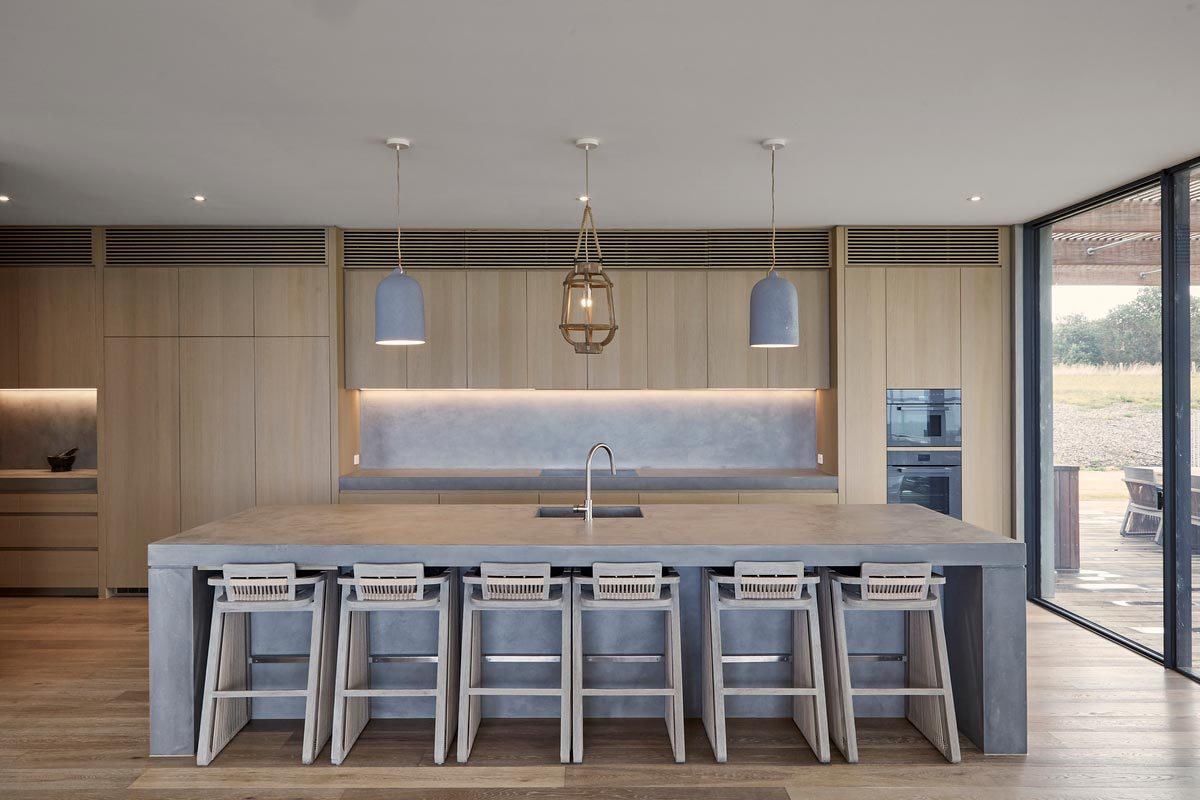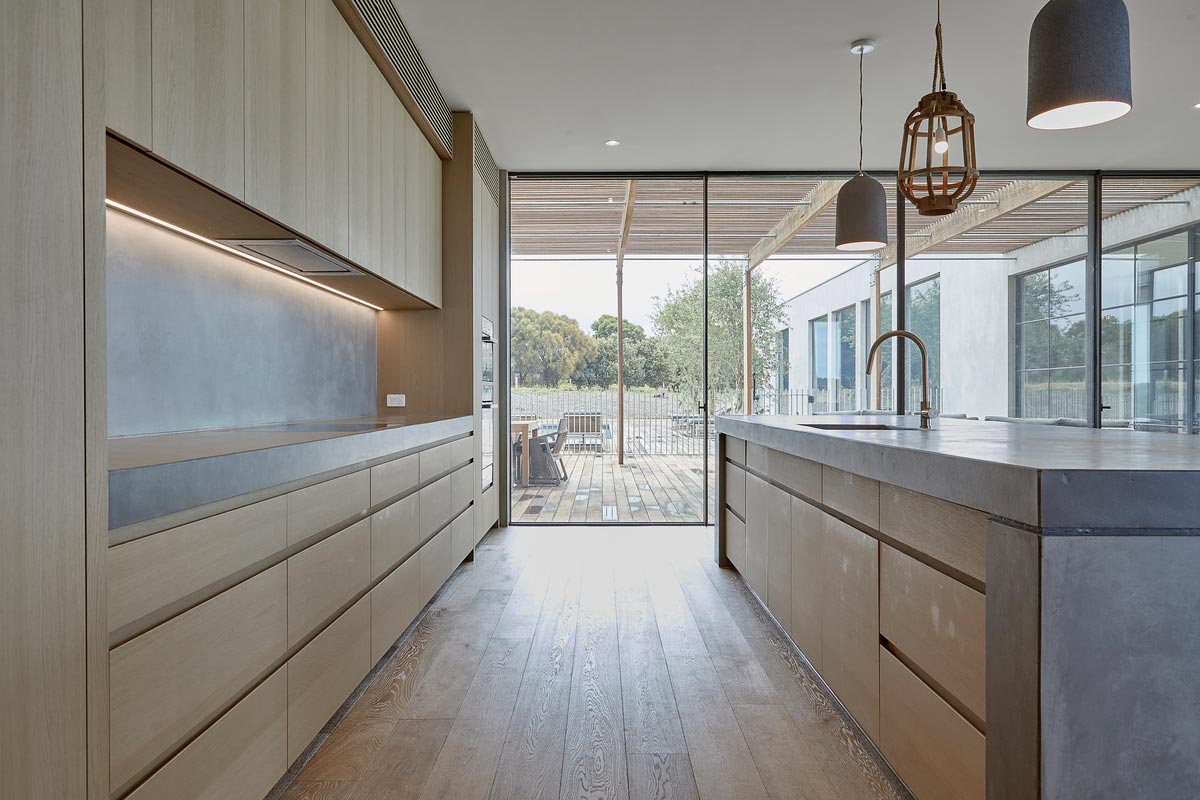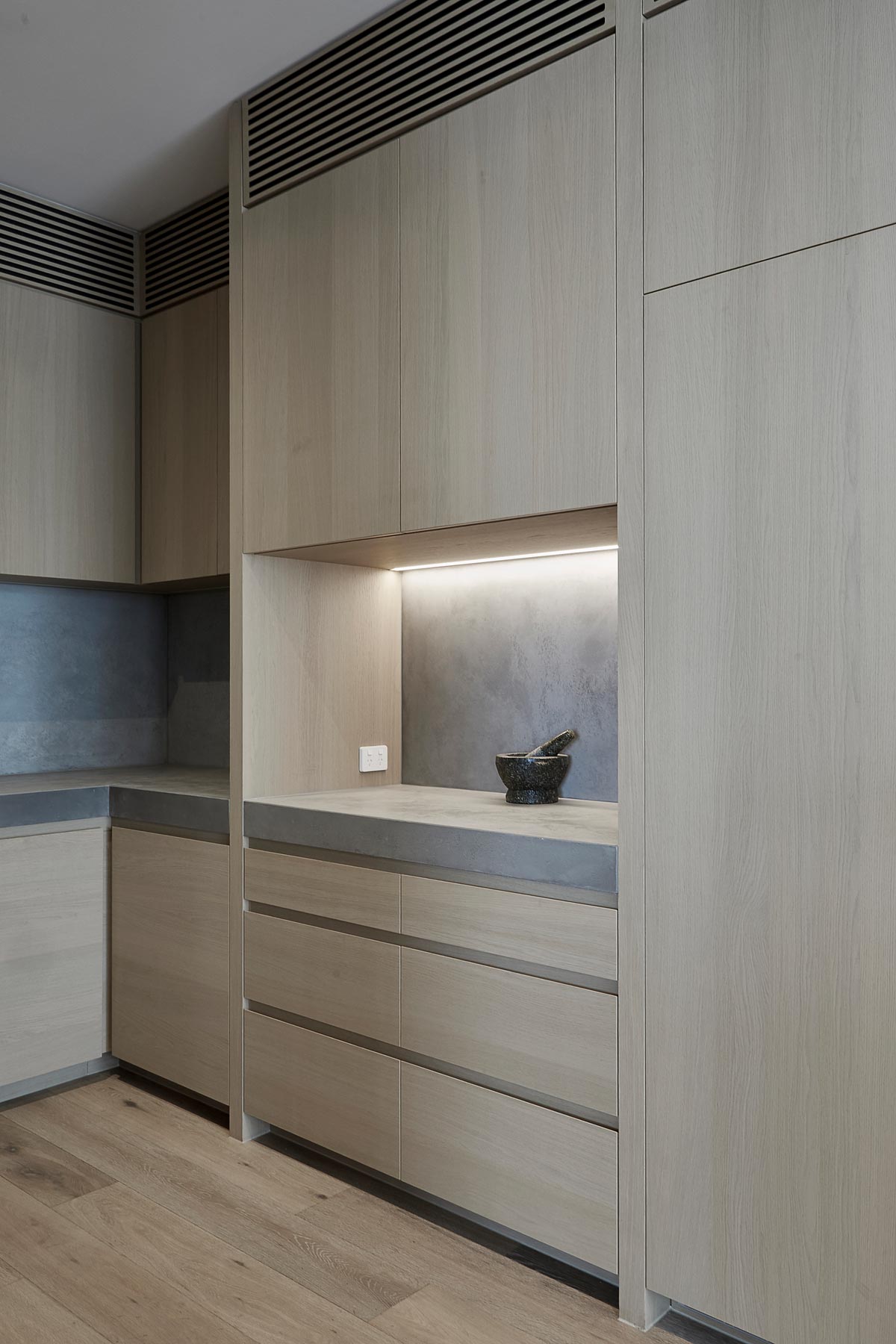 The brief demanded that as much glazing be facing the water views. Because the water is on the southern side of this building, it has led to some challenges in regards to getting high performance for energy efficiency. Another challenge was the location. Greenfield sites are areas of outstanding natural beauty, and sometimes the difficulty in getting a permit to build is challenging.
"Firstly, to construct a building on this property, the home needed to be a working farm. Our clients have a passion for horses and we therefore proposed to construct stables, a training ménage and divide the rest of the property into paddocks for horses and cattle which the clients would breed. Secondly, the home had to be positioned so the view of the water was uninterrupted from the road. We modelled the entire terrain and planned a low level building set into the landscape to achieve this outcome." – Borland Architecture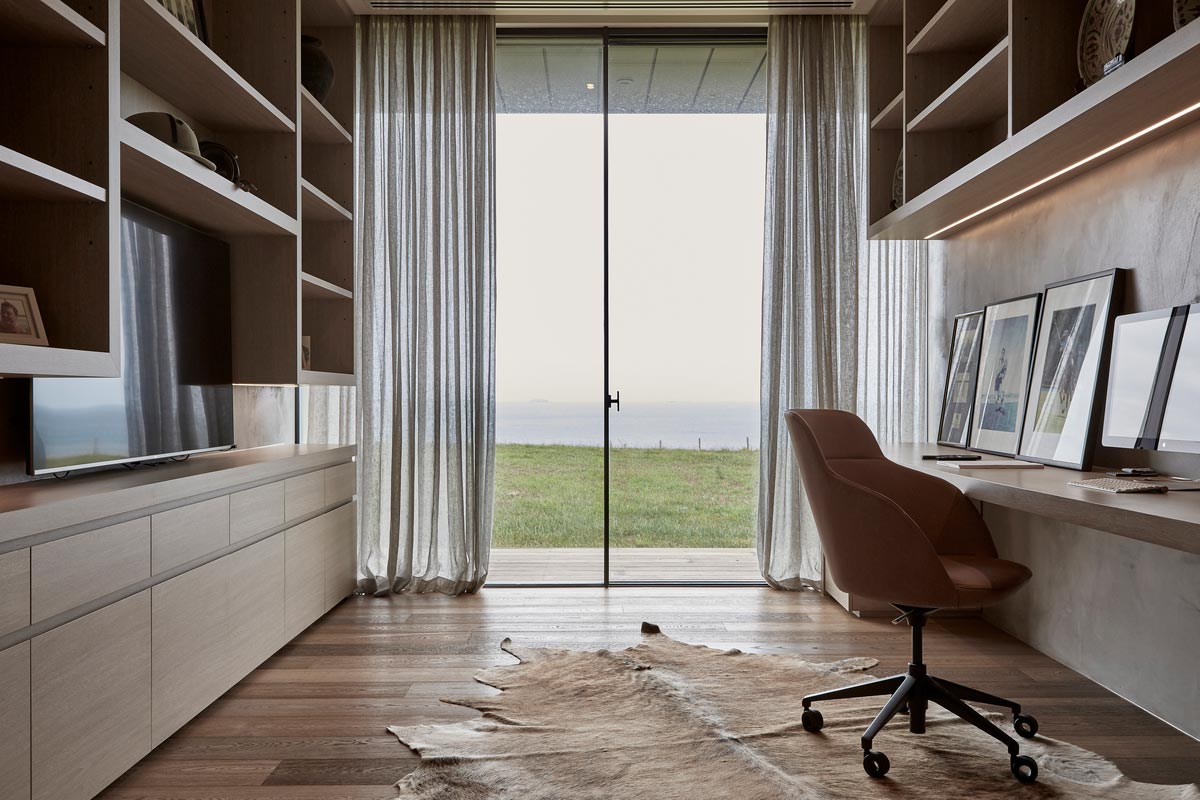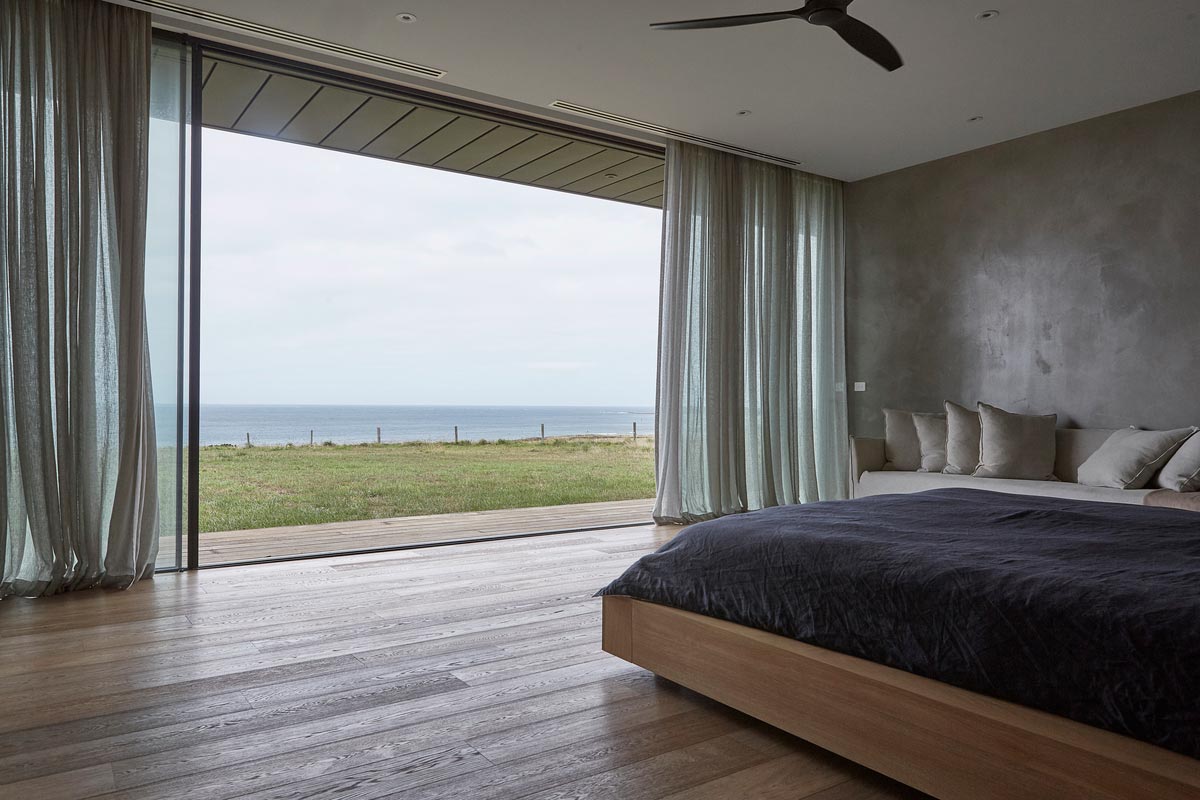 Timber has been greatly utilised in this project from structure, paneling, the internal finishes and external amenities. The architect has drawn upon the aesthetic and functional characteristics of timber's unique qualities to enhance the experience of all spaces – making it a home that the family is going to love living in for years to come!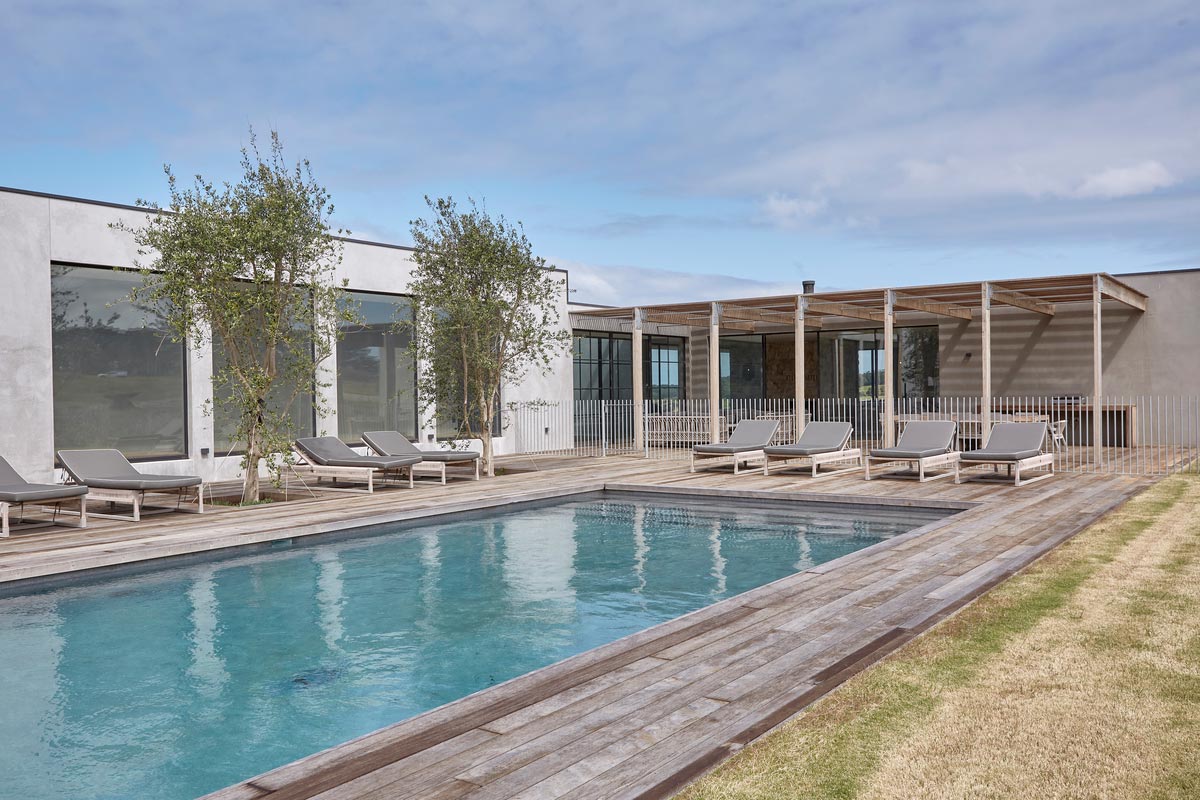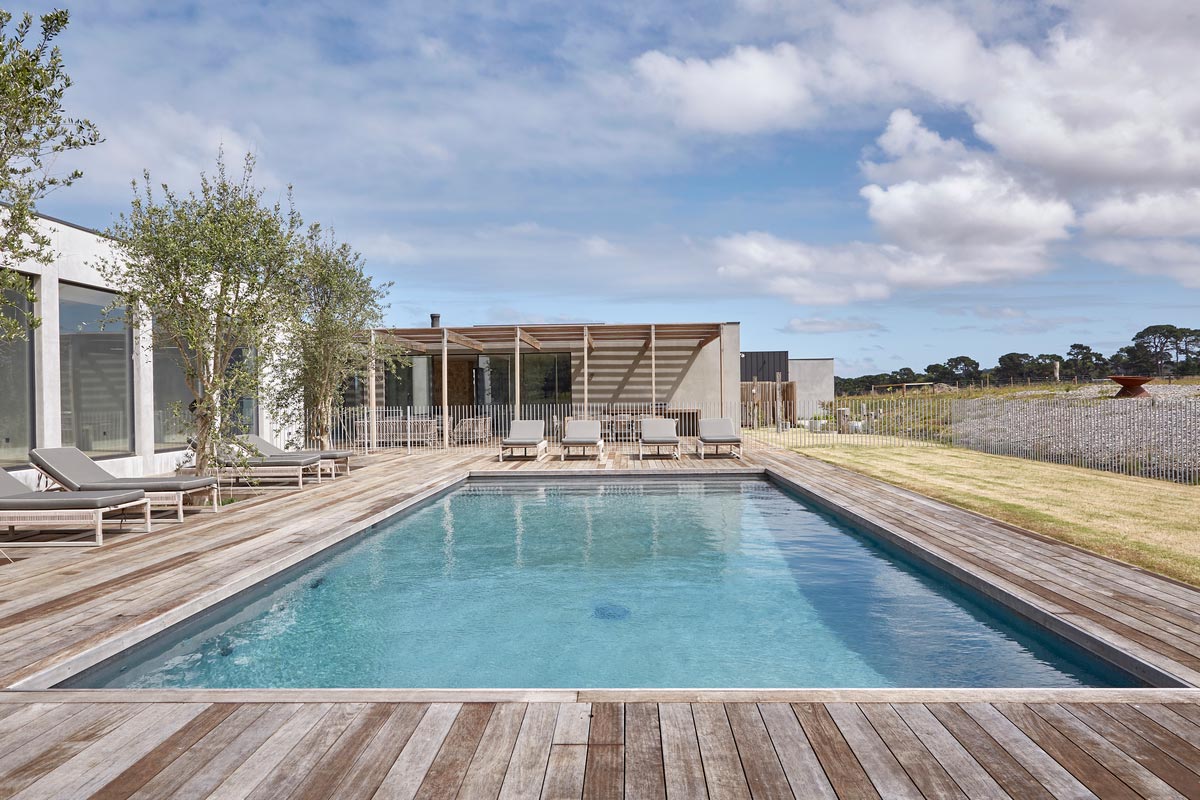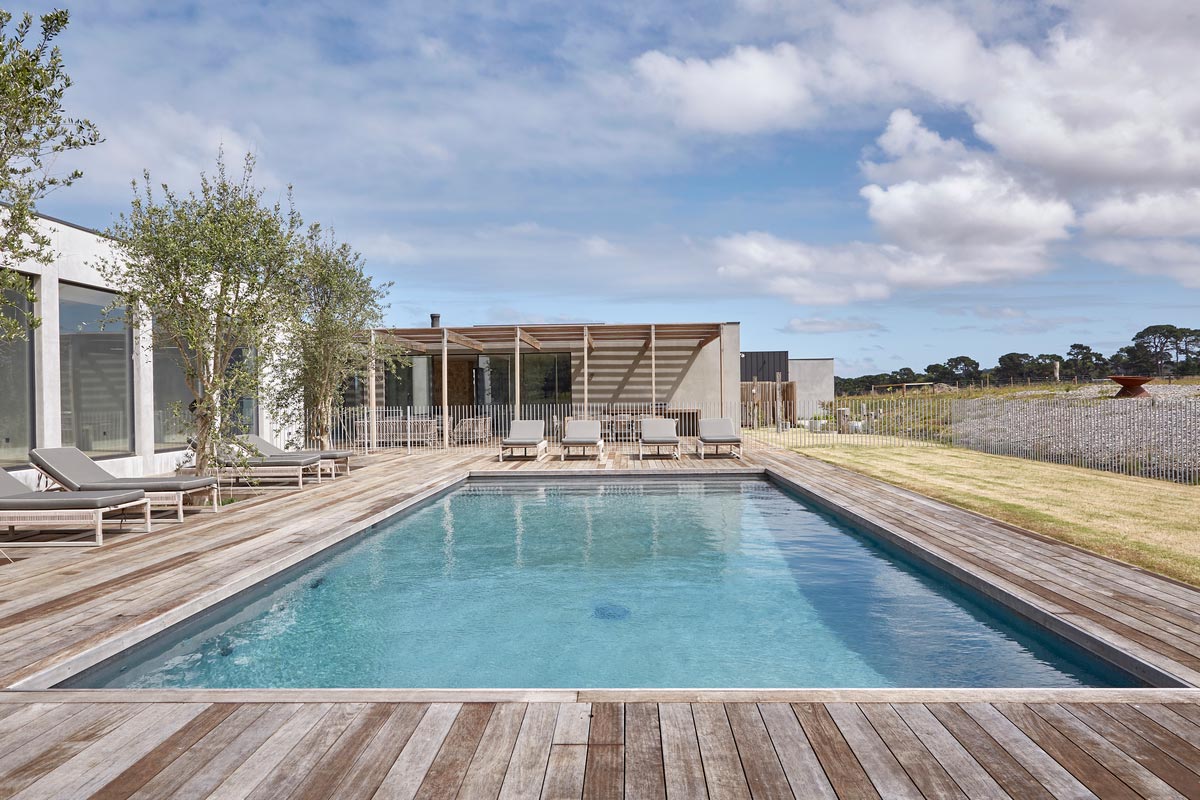 The residents of Shoreham House needed a shelter that would be strong enough to withstand extreme weather. The design was meant for those looking for luxury in their home while also needing something low-maintenance so the inhabitants can enjoy all this environment has to offer!
Project: Shoreham House
Architect: Borland Architecture
Location: Shoreham, Australia
Type: New Build
Engineer: PSE Consulting Engineers
Builder: Matt Johnson Building Services
Photography: Fraser Marsden