Located in Brisbane, the Sefton House project by Tim Stewart Architects is an alteration and addition project to an existing pre-war house that needed an update. Renovations consisted of raising and restoring pre-war components of the house, updating the interior design, and adding two contrasting modern pods to the rear of the existing house.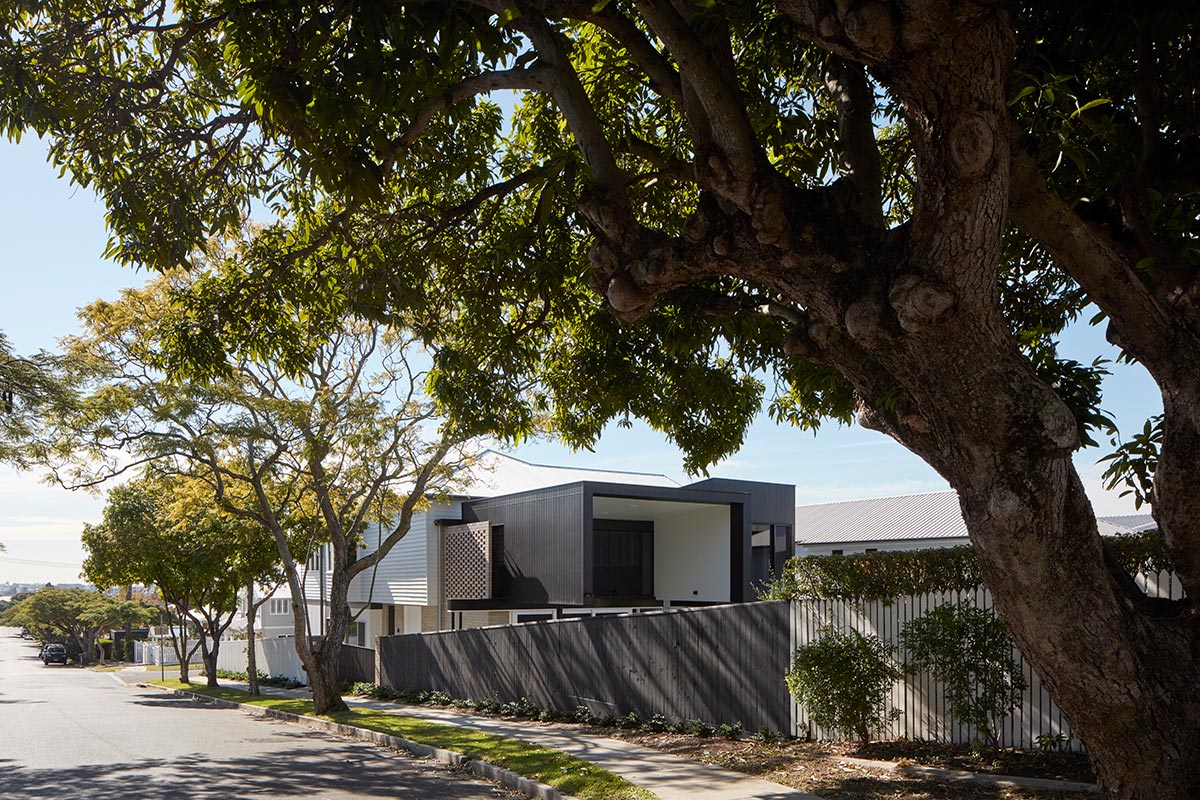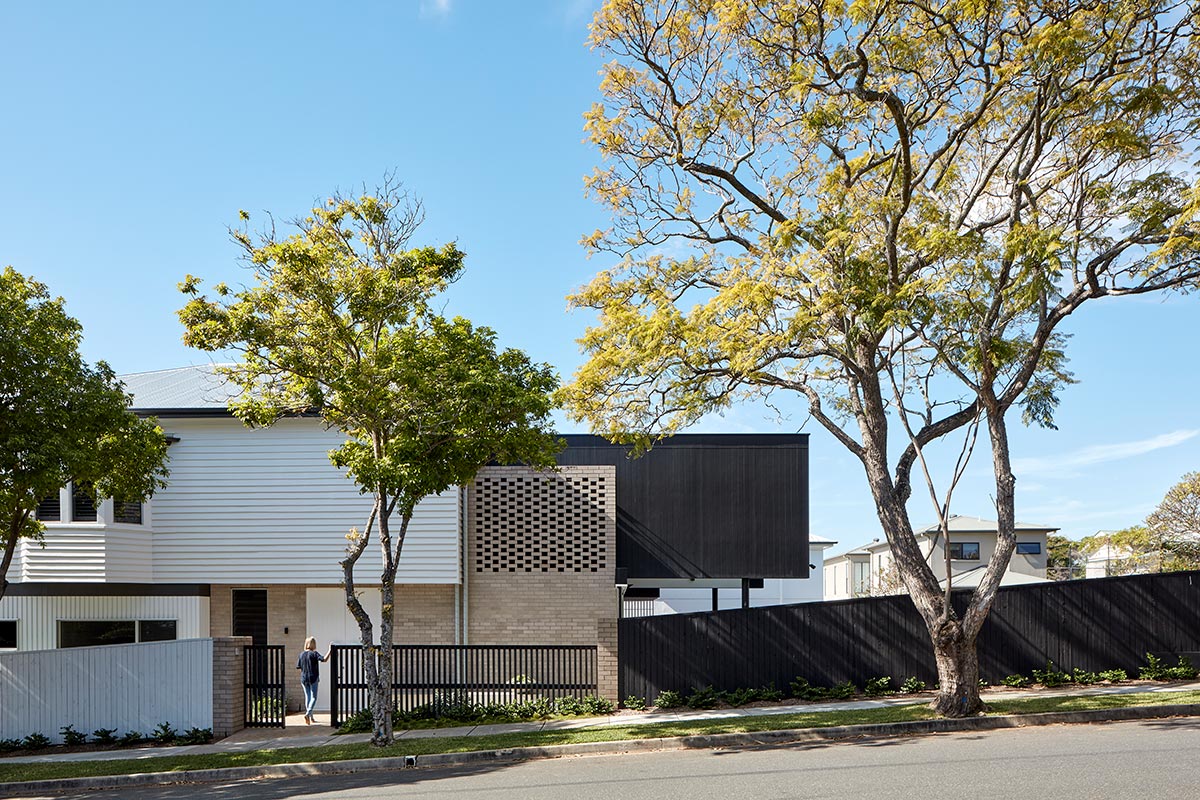 Featuring contrasting volumes and an immediate connection to the backyard, the two pods provide a variety of sensory experiences. With the lower ceiling height in the kitchen and dining areas, a sense of human scale is created, while the sunken lounge volume offers framed views of the sky and a dappled play of light and shadow created by brick screening.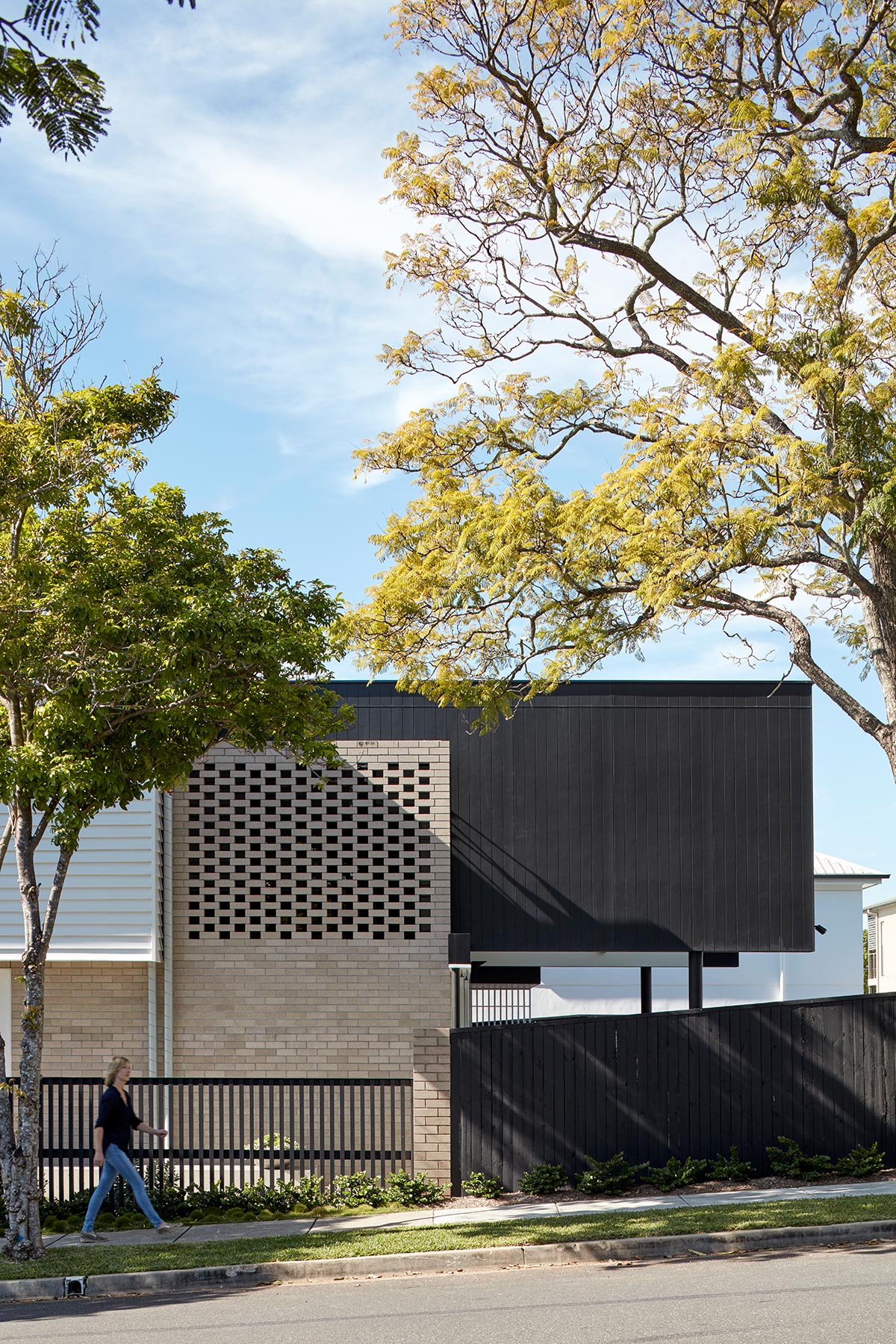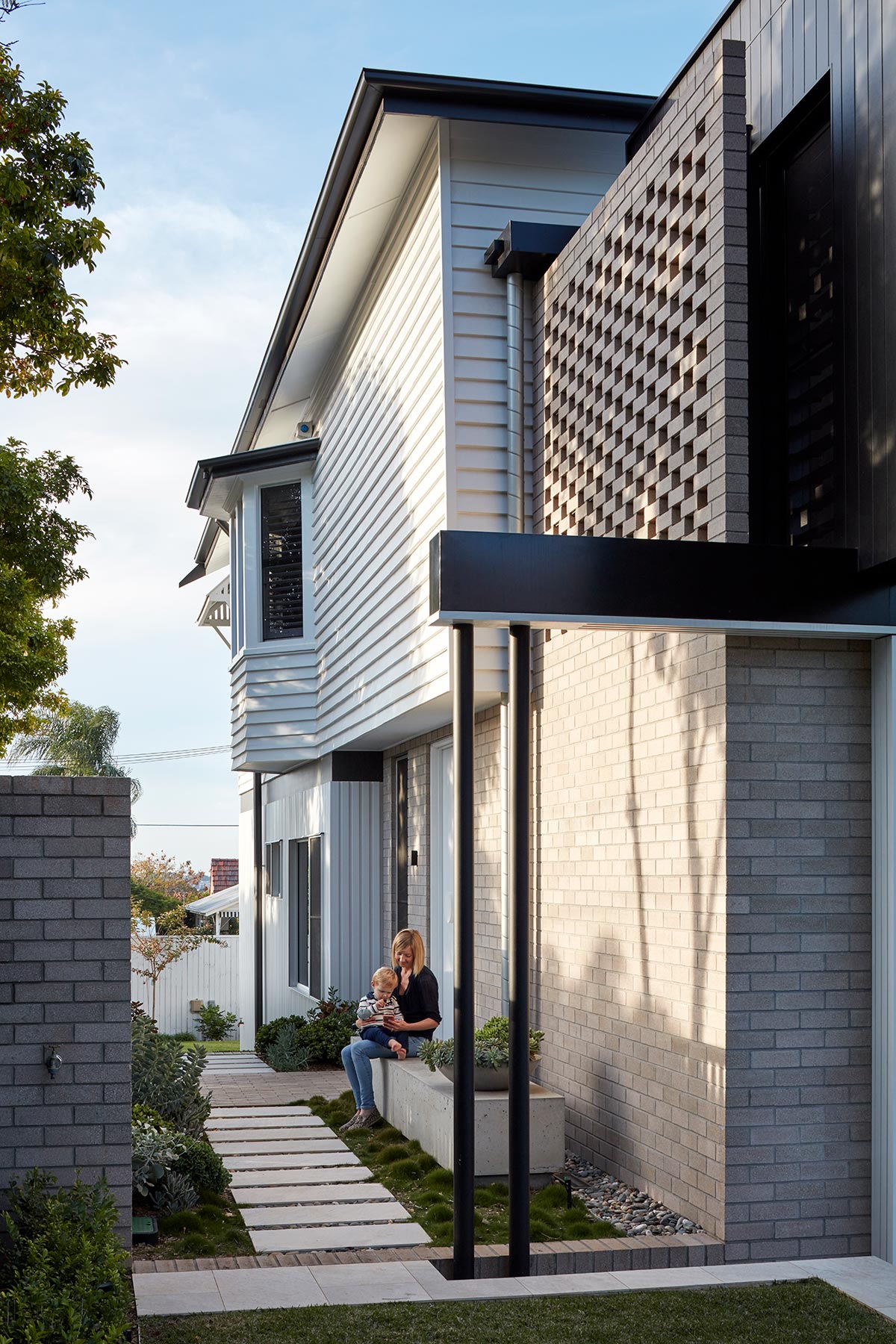 Continuing the contrasting narrative of old and new, the façade on Liverpool Road features classic and contemporary elements. The Queenslander had been well-cared for and preserved. With their smooth black façades and brick screens, the new additions all combine to highlight how families can live harmoniously together.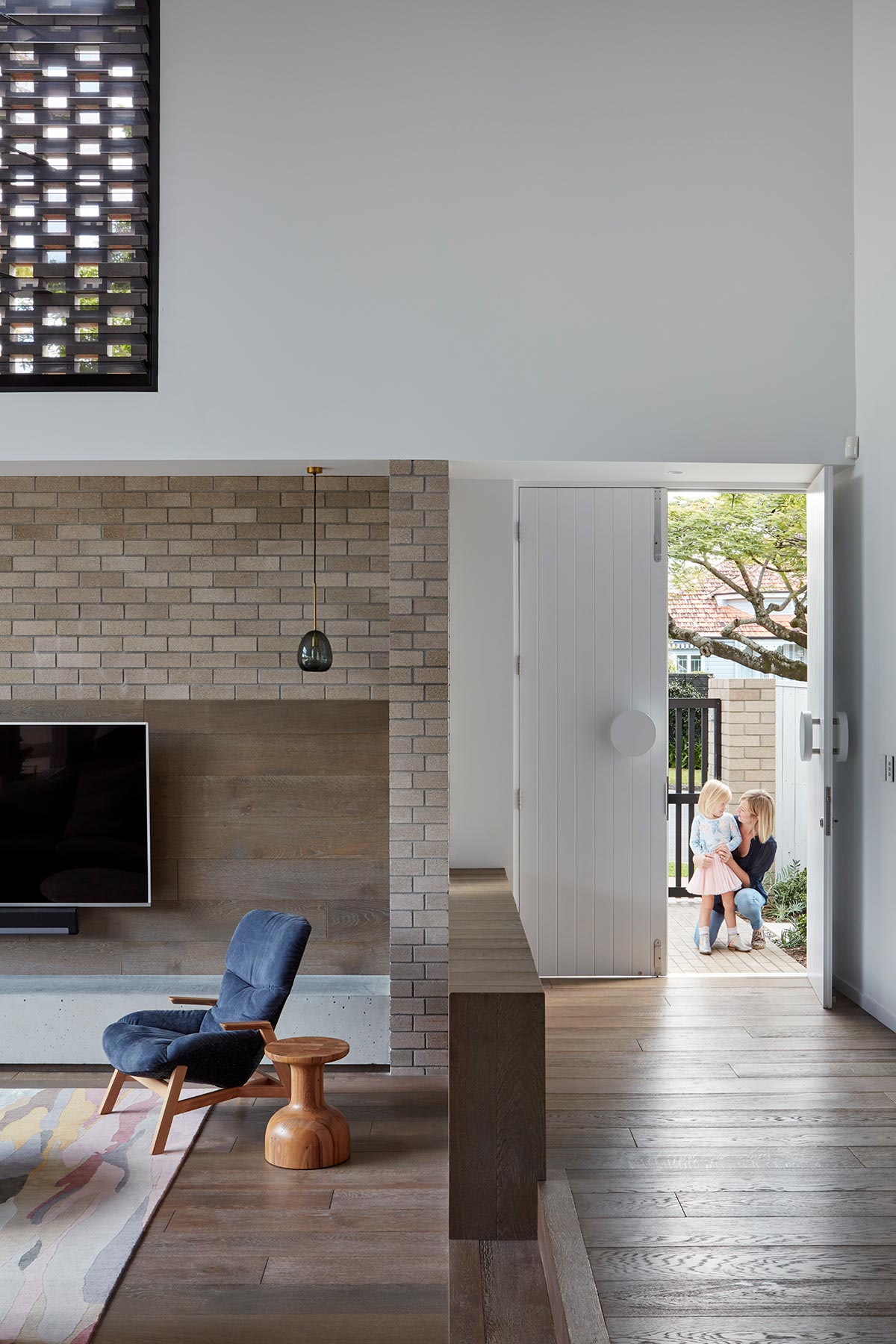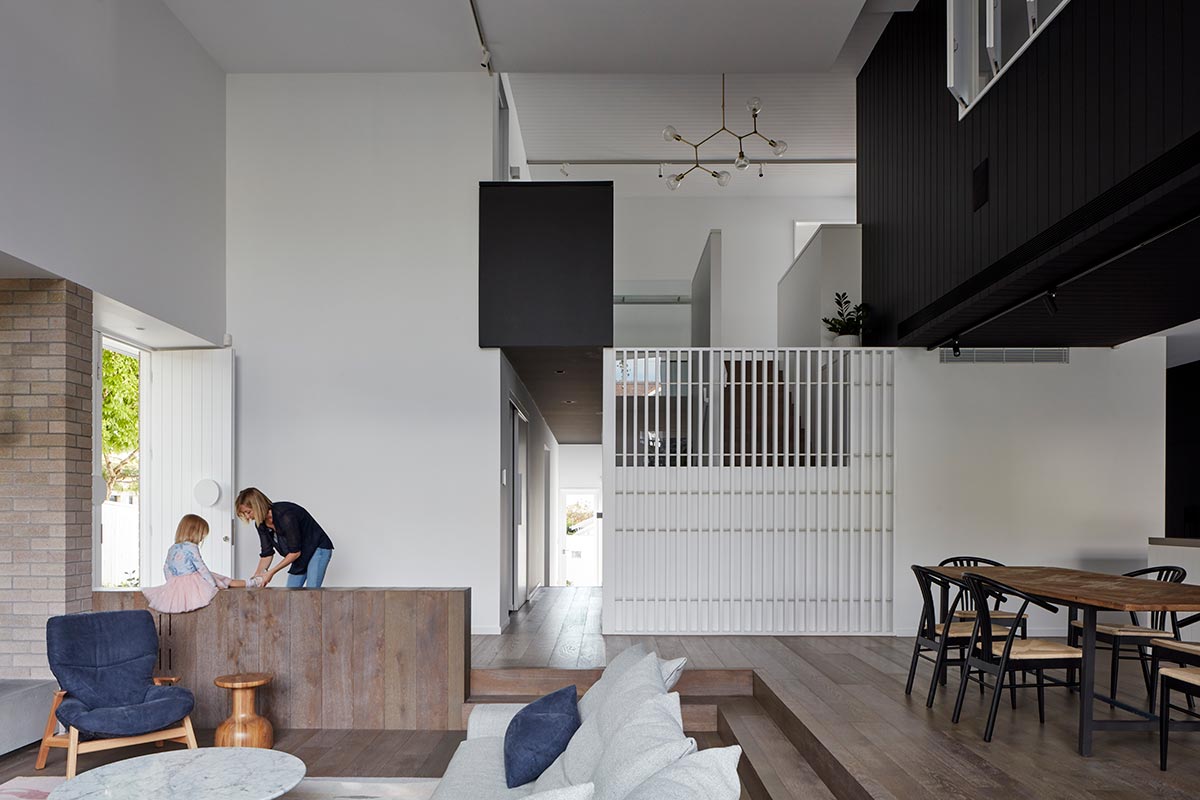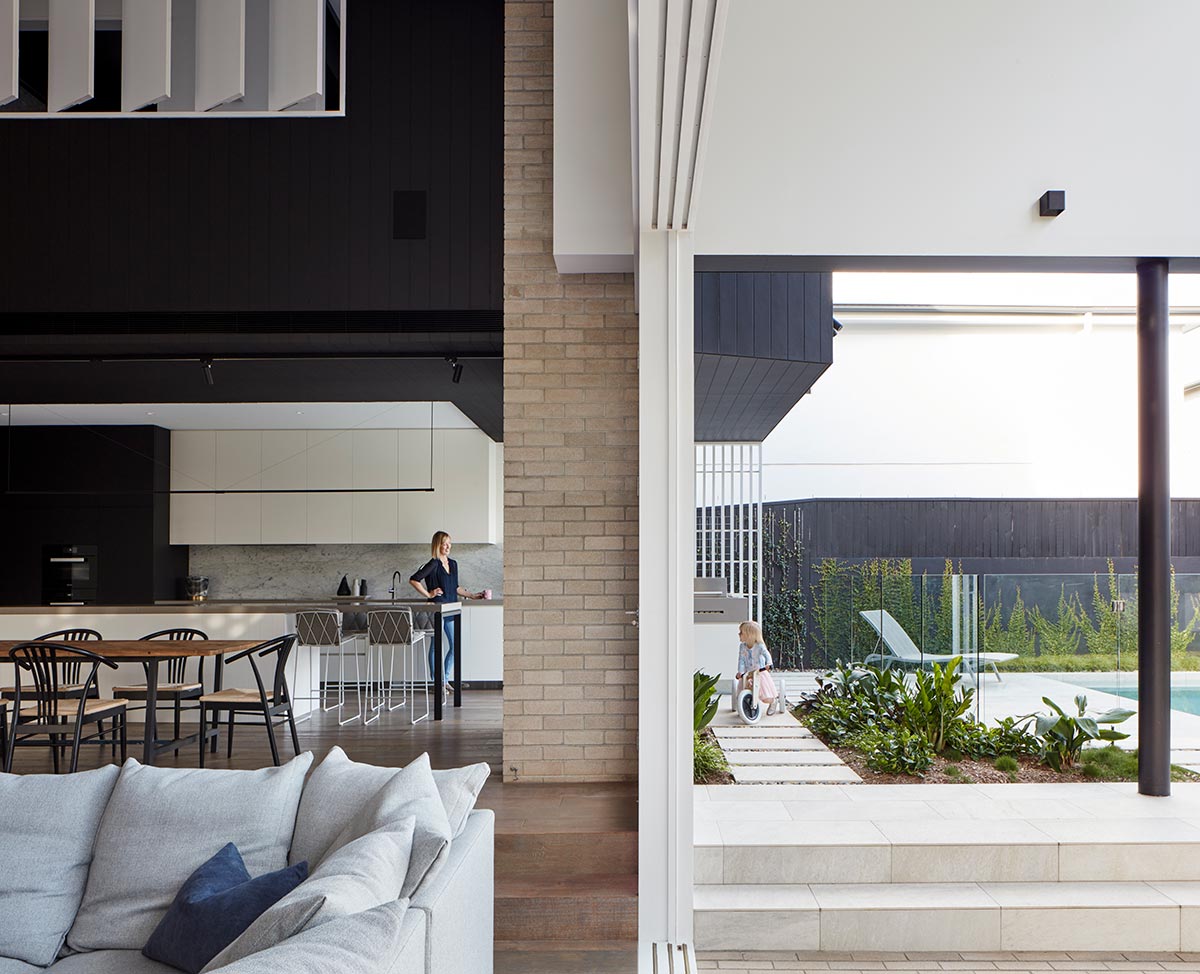 The new addition features double-height living rooms that let in plenty of natural light. Natural materials create a flow between the interior and exterior spaces, while the interiors favour contemporary elements. Wood and exposed bricks add the perfect amount of contrast and detail to the design, creating a warm and luxurious ambience throughout.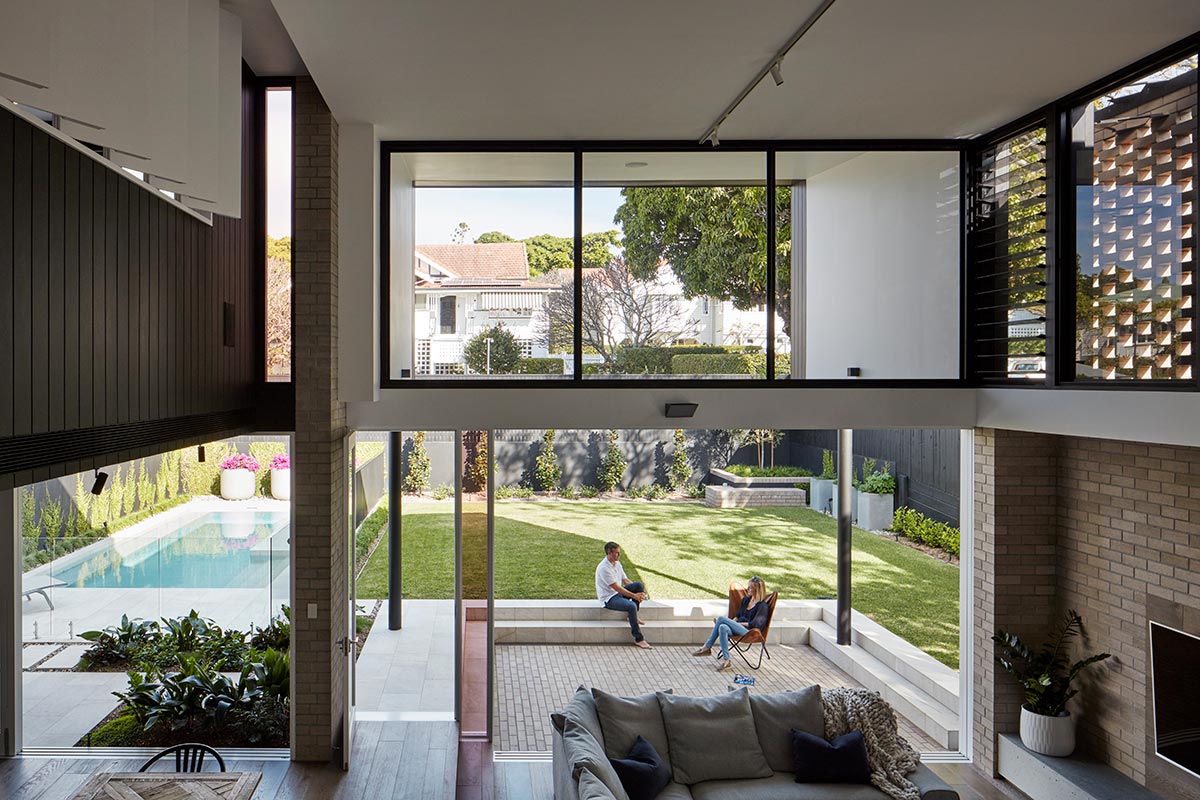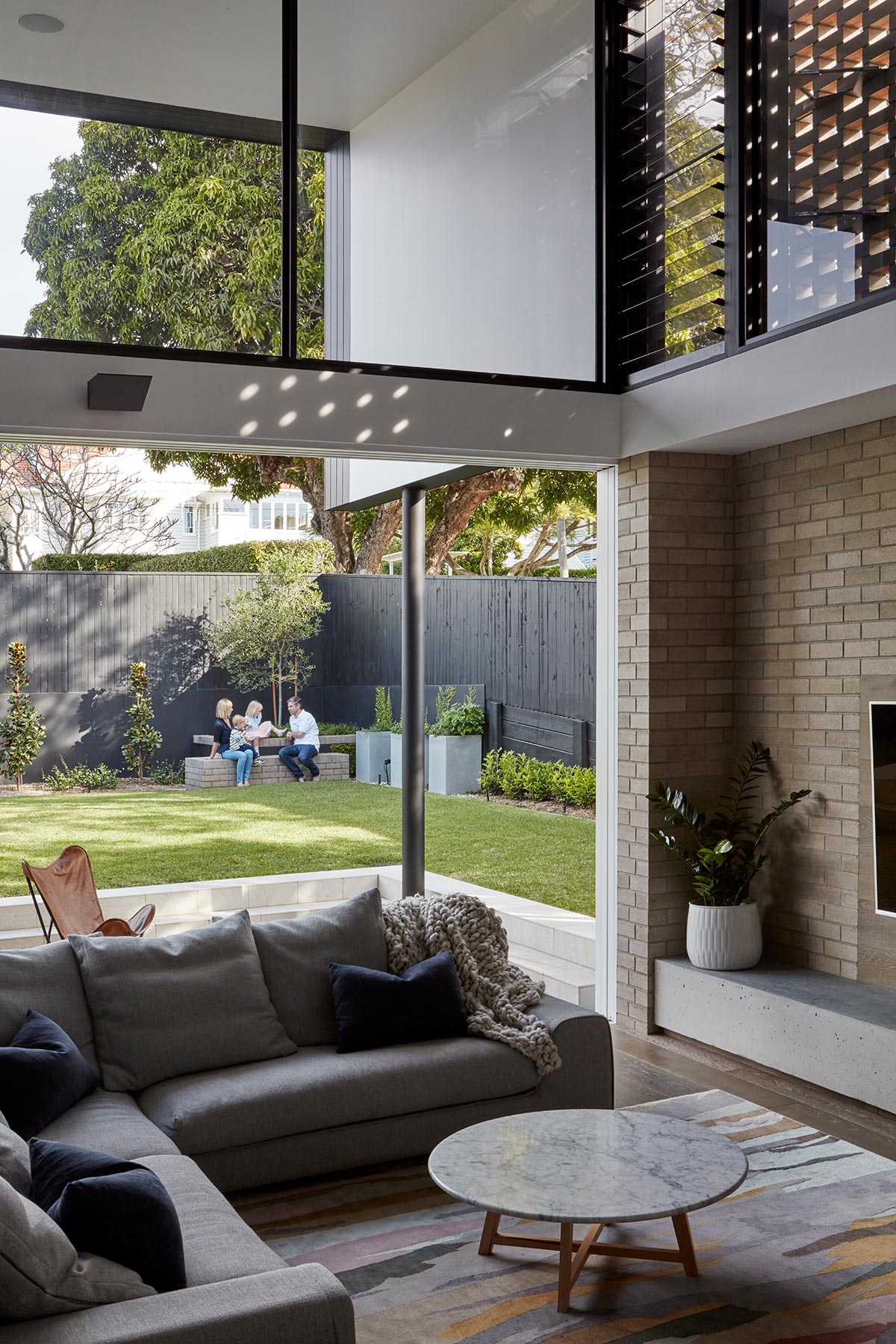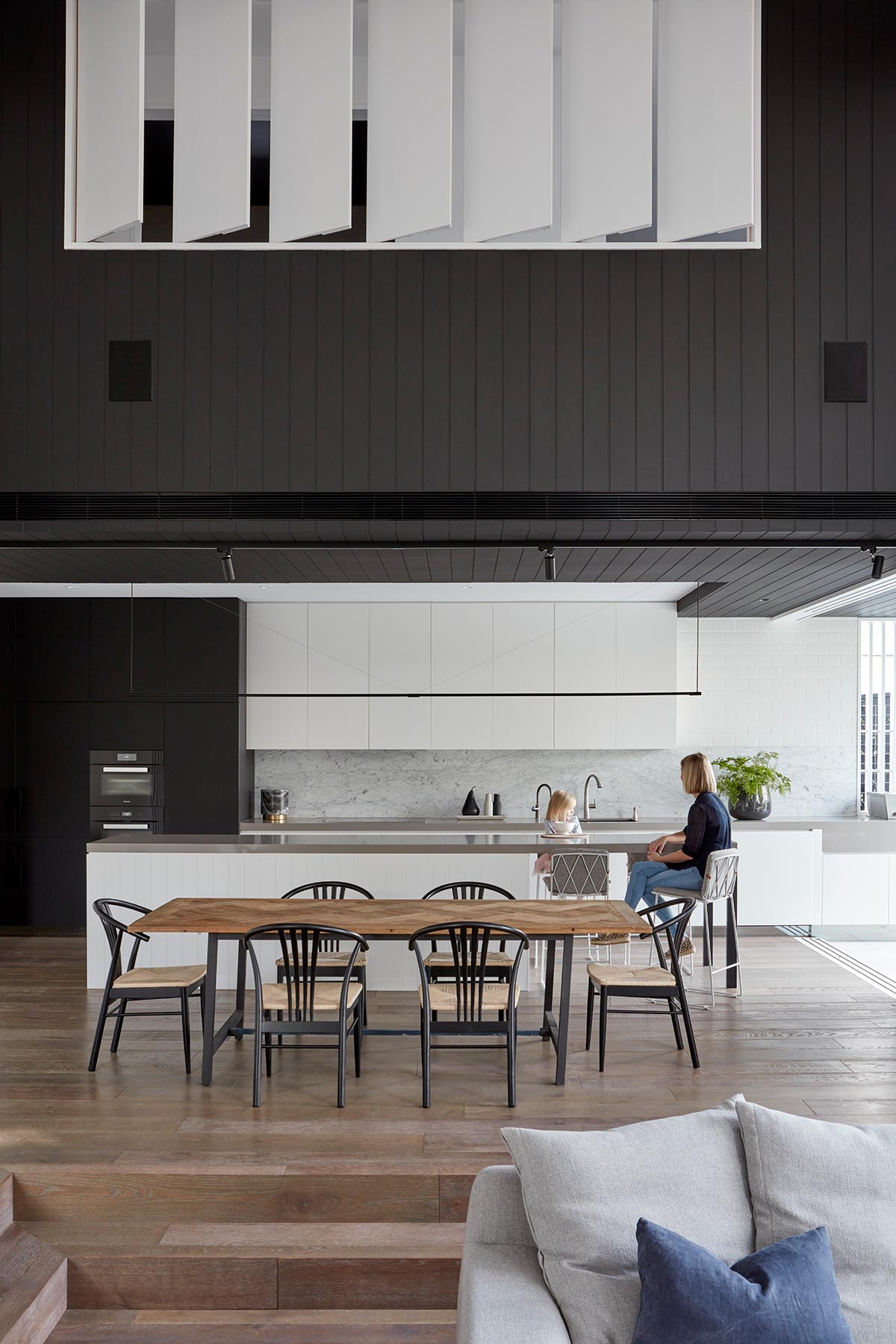 Materials are selected in such a way that interior finishes remain authentic and honest to their raw textures and colours. Details are clear and clean, but they are also controlled and practical. It was very important to the client to have a product that would be timeless and would satisfy both usability and sensibility.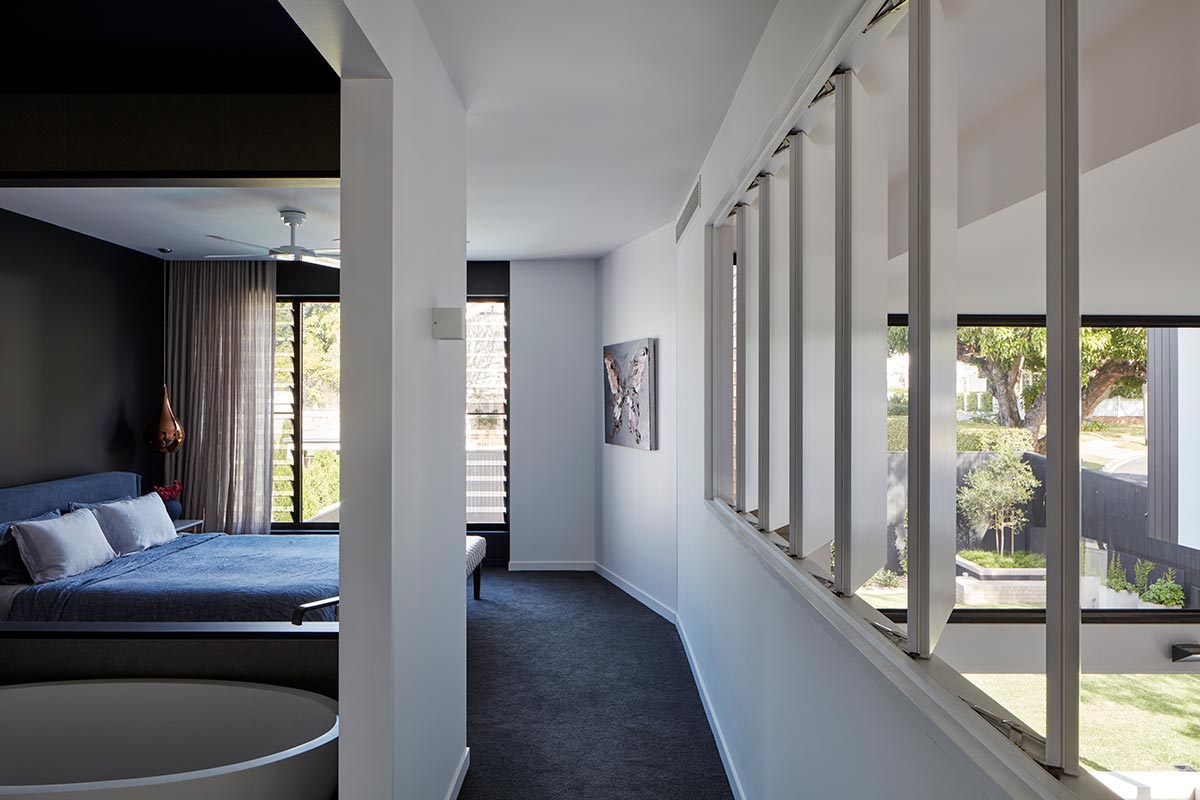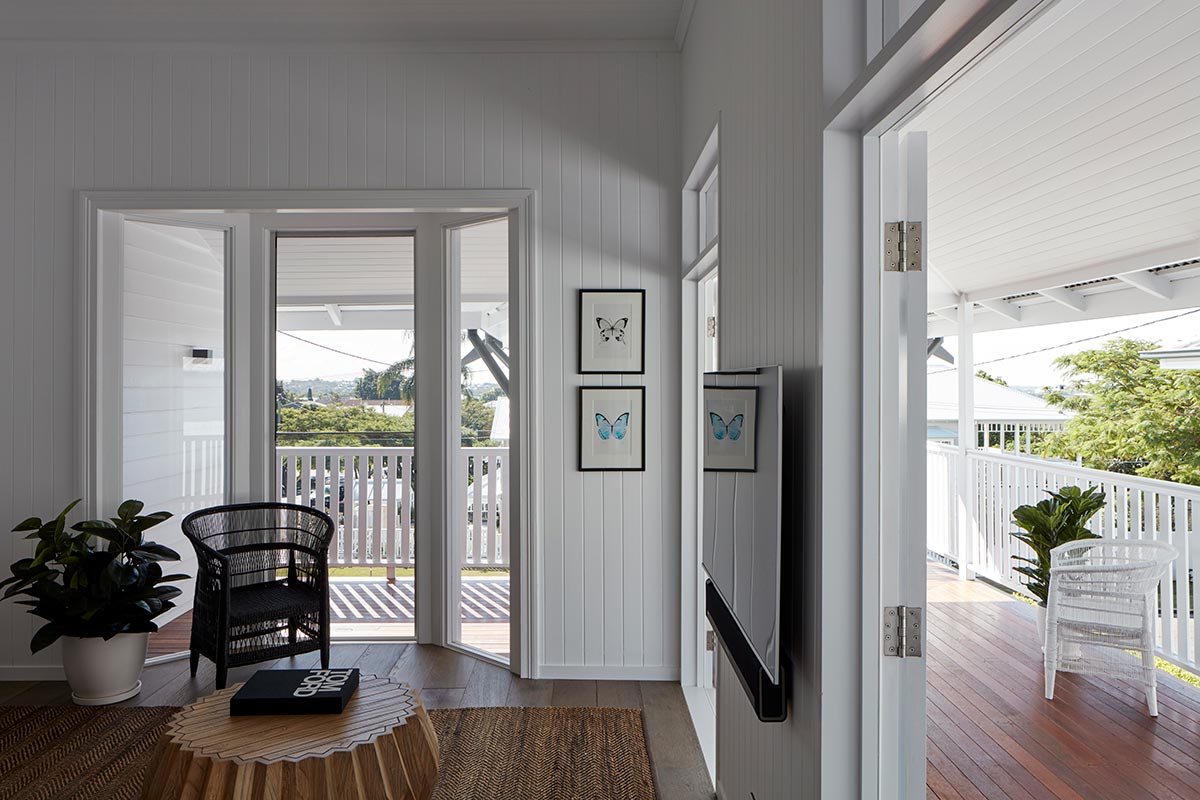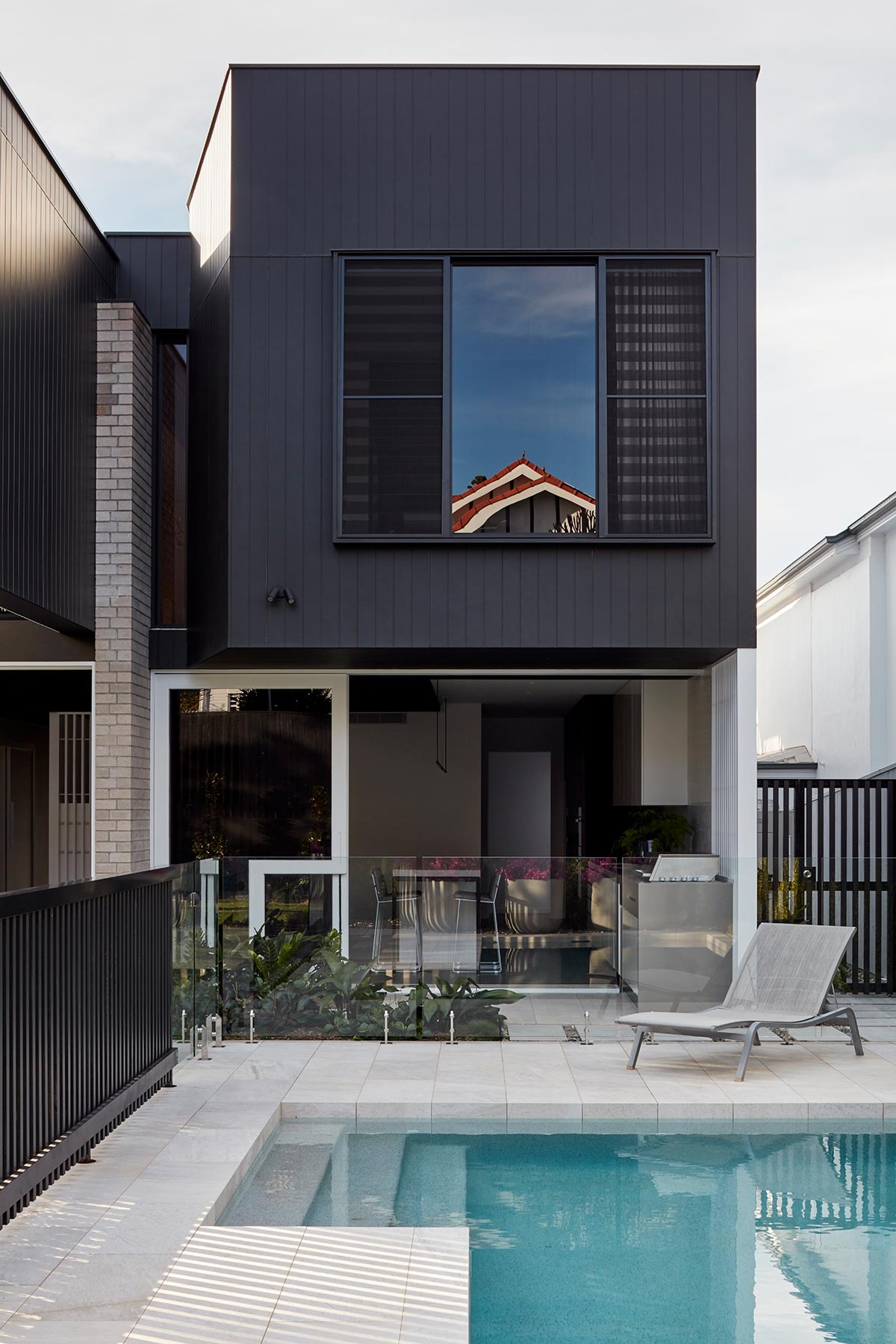 This traditional Queenslander home was given a modern facelift by striking the right balance between retaining its original characteristics and adding contemporary design and functionality. Tim Stewart Architects used a combination of classic and long-lasting materials both in the exterior and interior of this classic Brisbane home to introduce a timeless aesthetic.
Project: Sefton House
Architect: Tim Stewart Architects
Location: Brisbane, Australia
Type: Renovation
Photography: Christopher Frederick Jones