If you're lucky enough to be a part of a gorgeous beachside community, especially one as relaxing and serene as Barwon Heads, then it's safe to say that you may never want to leave. This project was a redesign of an old, deteriorating beach shack that used to belong to the owner's godparents. Having spent many years of their life in Barwon Heads it was important to bring this old shack back to life and integrate with the changing character of the town. The brief was to create a modest beach retreat that would eventually become a permanent dwelling (because who wouldn't want to move to the beach full time?!). The Seaview Avenue Residence by Jackson Clements Burrows will have you preparing yourself for retirement and moving to the beach in no time! Let's take a look…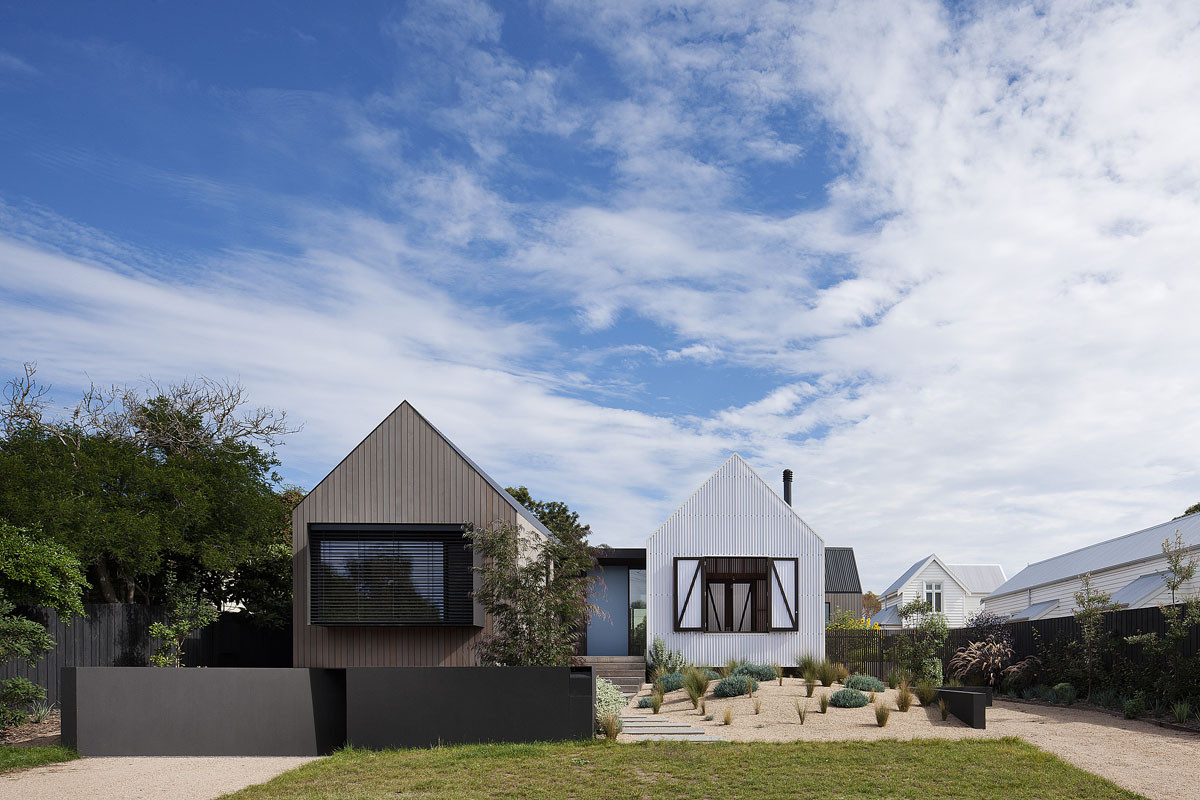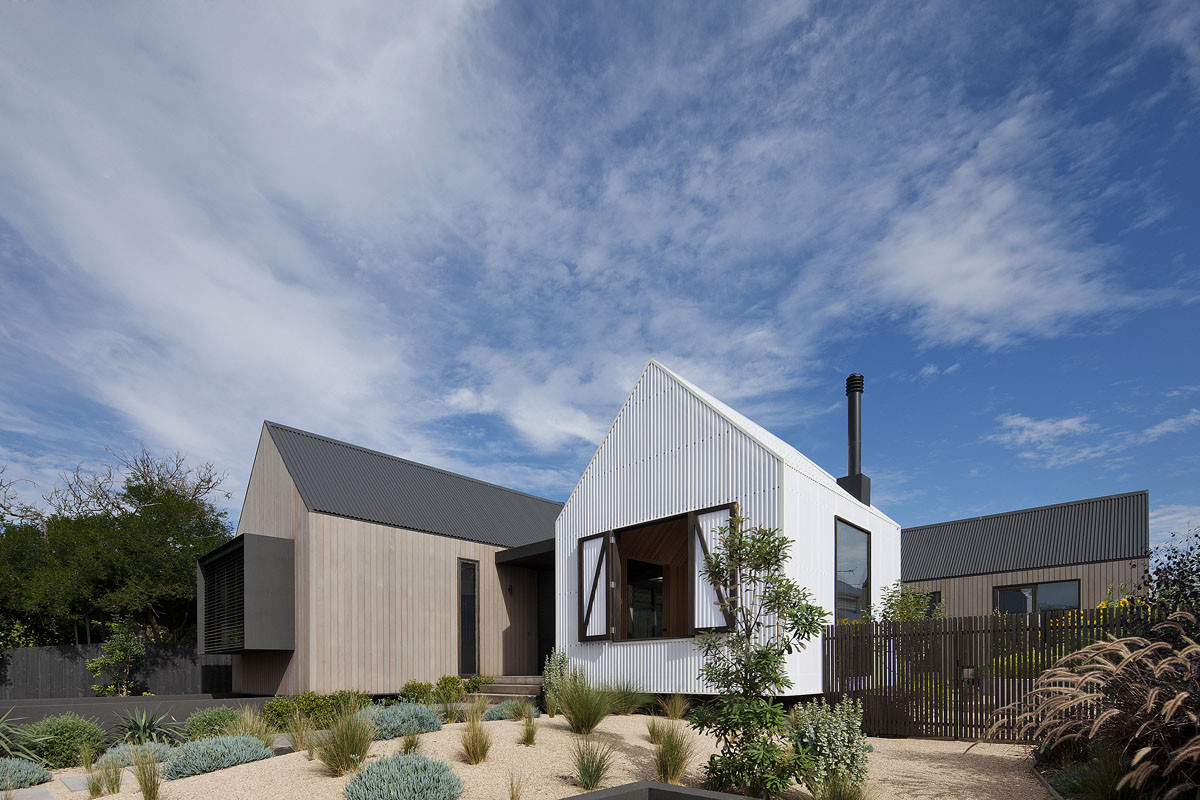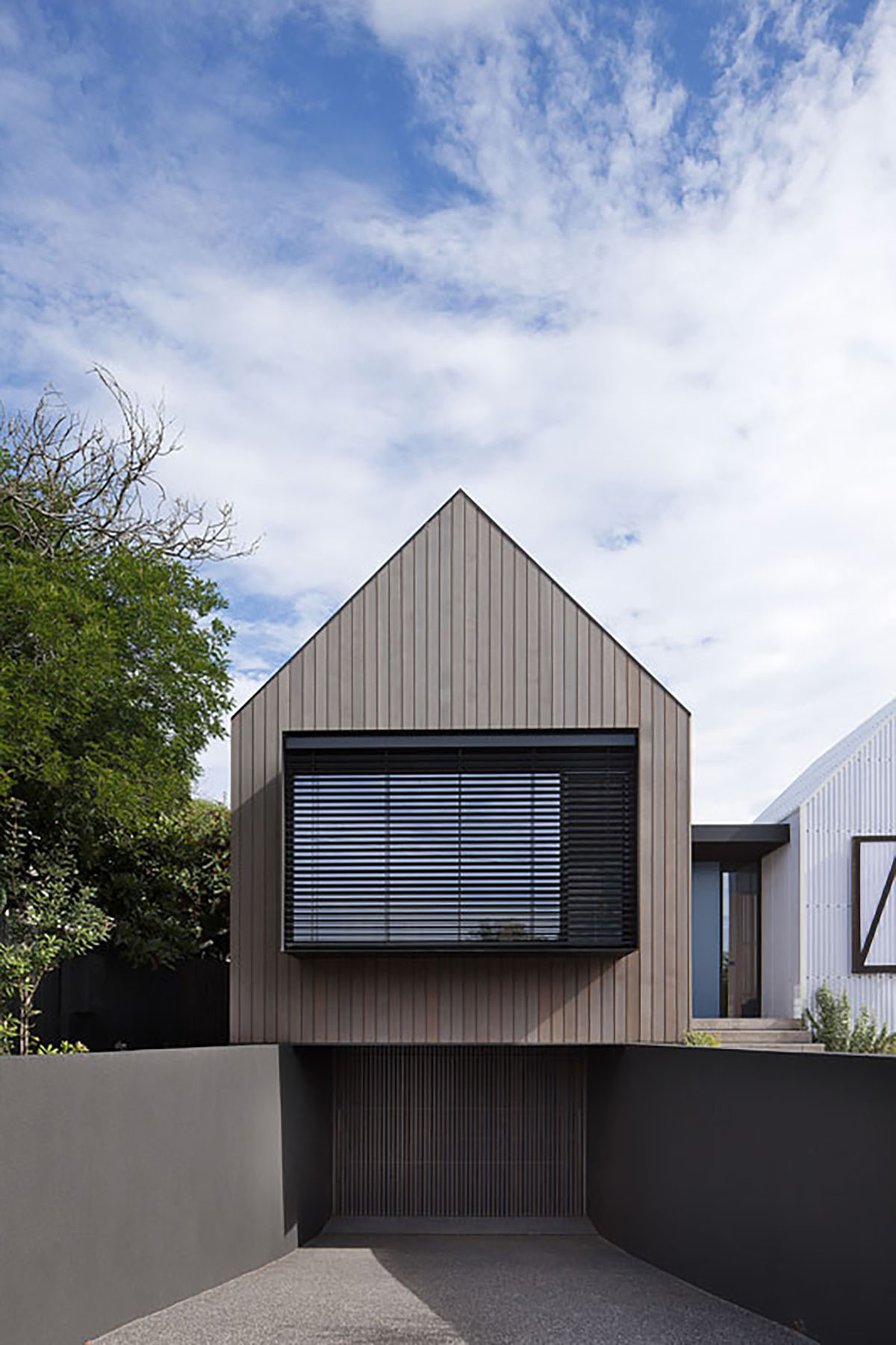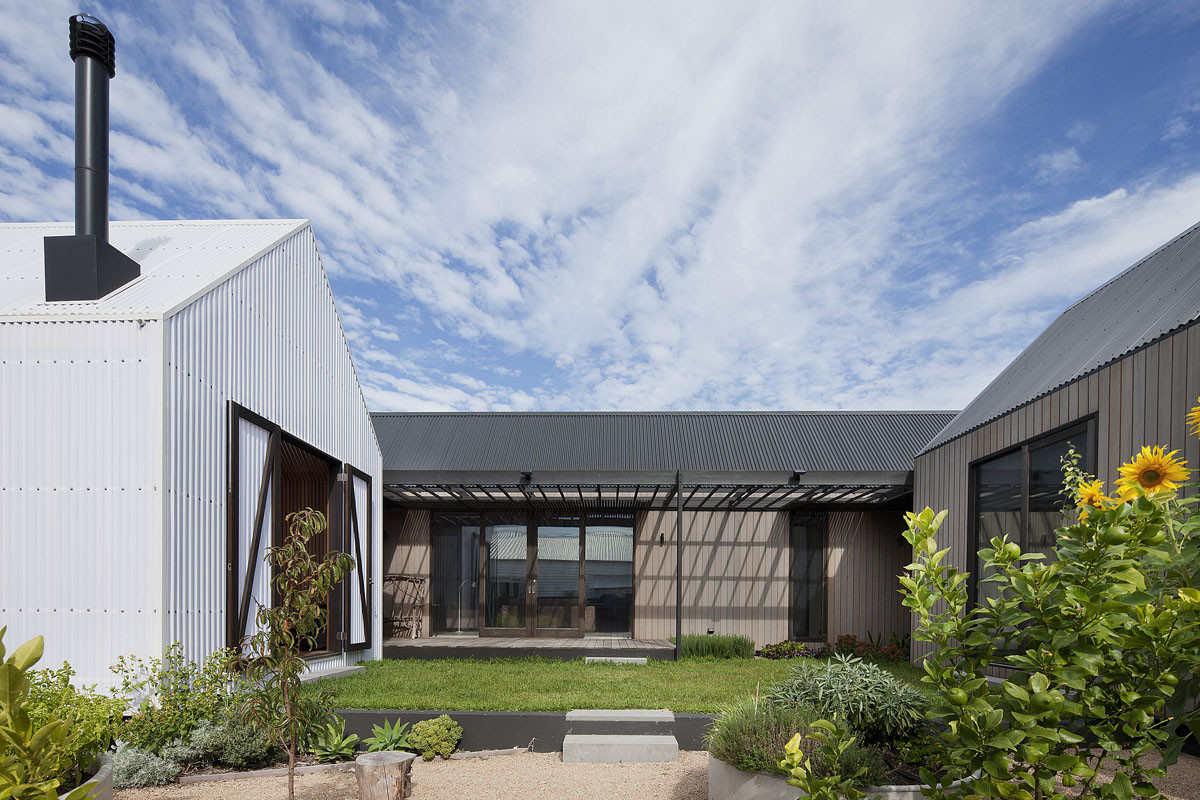 For many years, the clients had been using a relocated weatherboard cottage as their holiday home. However, in the recent times, the new house has replaced that and will become the couple's permanent residence whey they retire from working at their farm, just 40 minutes away from the place. "The clients are very modest. They always had the ability to live more comfortably, but they never felt like they needed to," says Jon.
One of the focal points of the house is the streetscape that proudly showcases pitched roofs that relate to the neighbouring houses. The size of the house is elegantly broken into smaller pavilions, a reference to the old Barwon Heads with a community that used to include a majority of shacks and cottages that are slowly disappearing. The white polycarbonate cladding matches the neighbouring white-washed weatherboard cottage. Rather than impose on the streetscape, the request for a garage was simply put underground, allowing a partial raise off the ground floor's level, making the view of the river more visible from the living area. Talk about a win-win situation!
The distinct character of the heritage site is brought back by the landscape through the recreation of grassy dunes that have been depleted as time went on, and as more houses were built along the area.
Barwon Heads has a long-standing community of people knowing everyone around them, so just like Cheers… it's a place you go where everybody knows your name. And this home embraces that welcoming community vibe.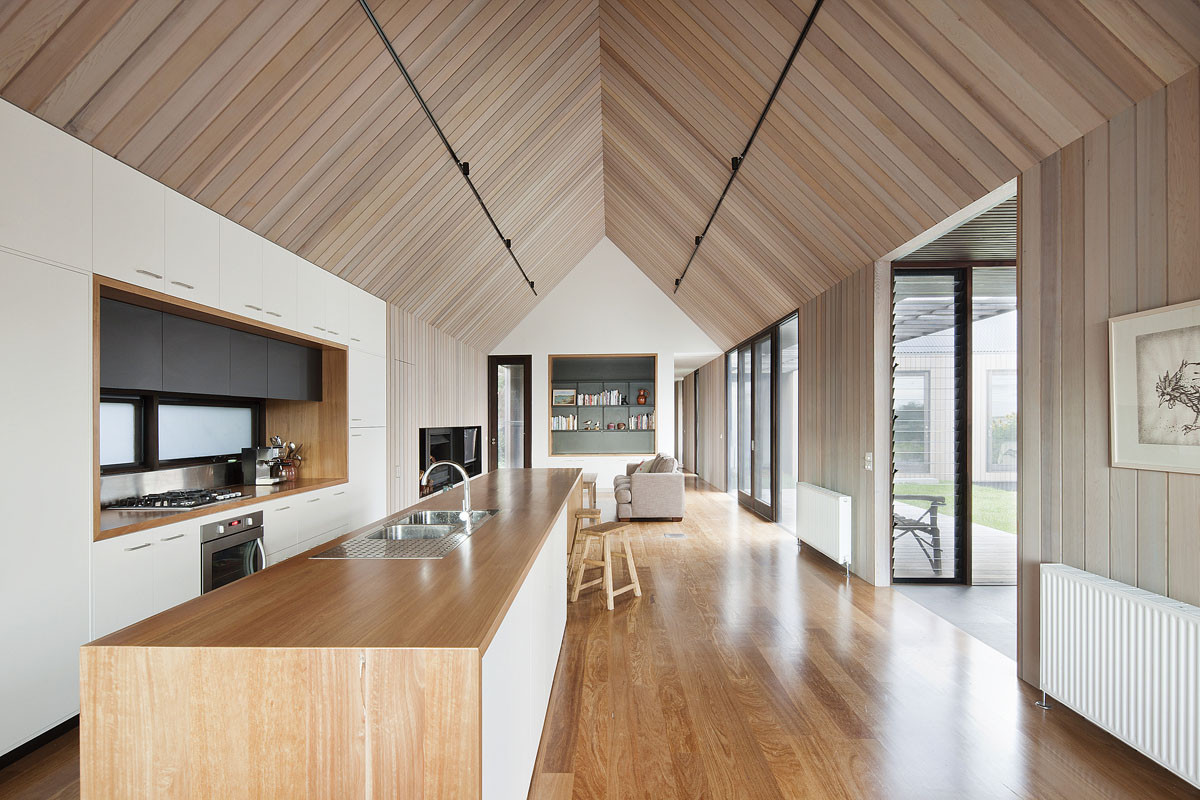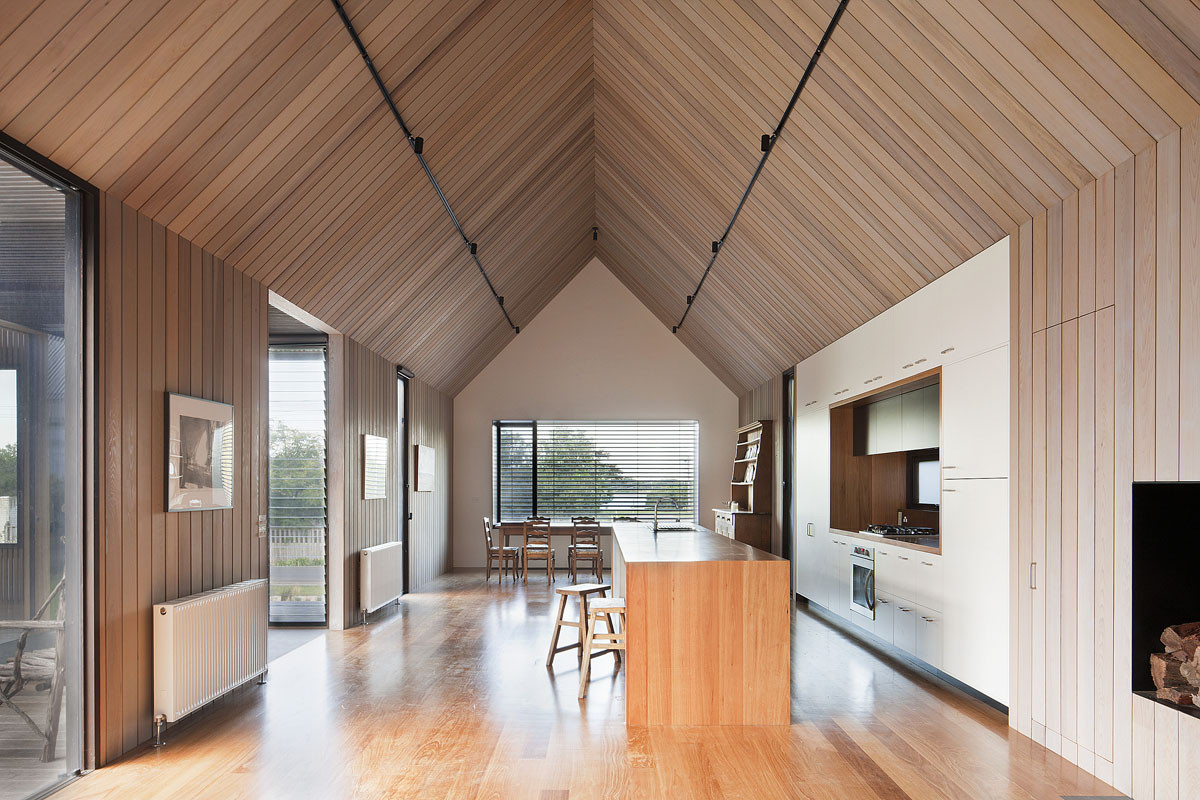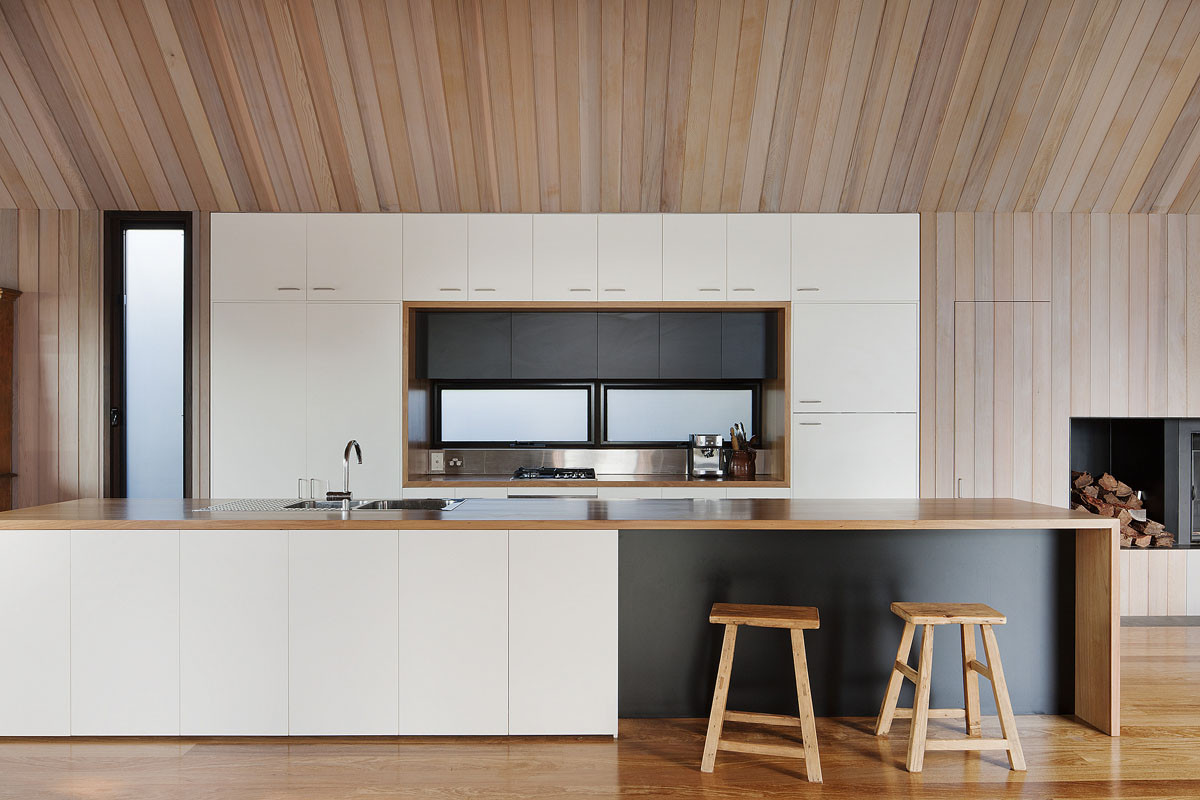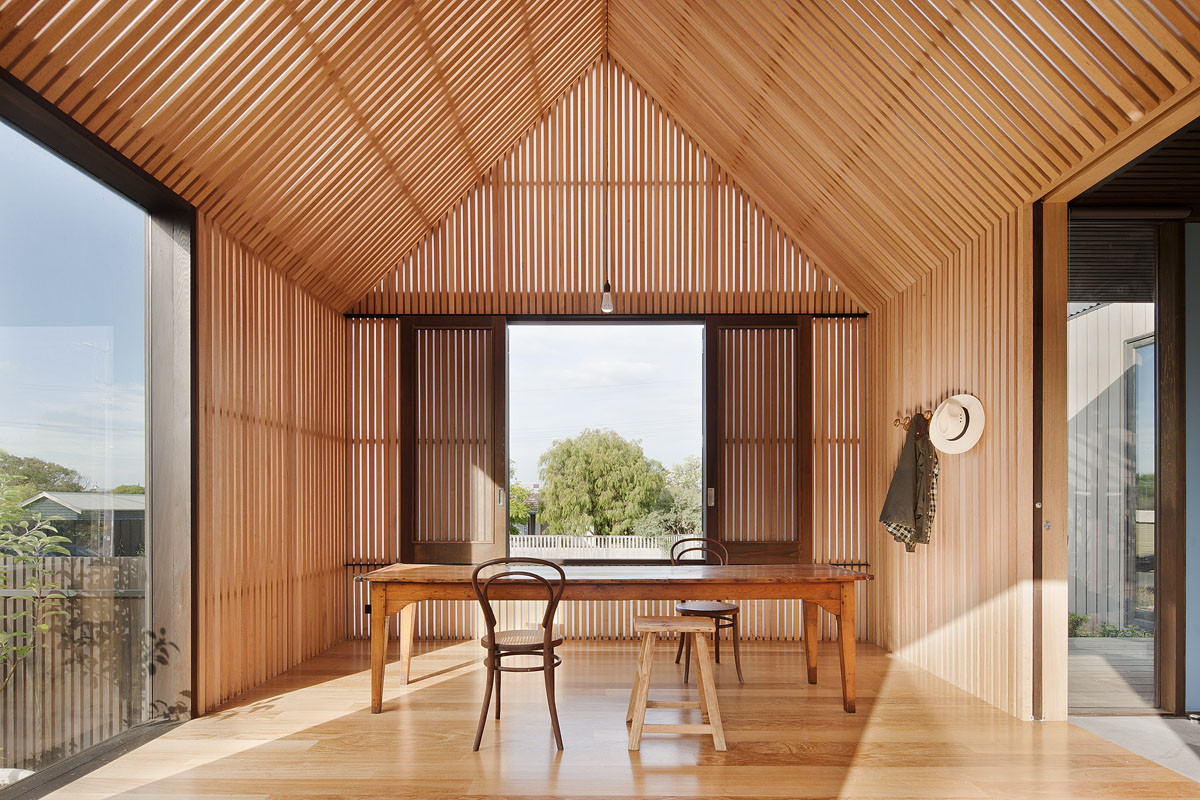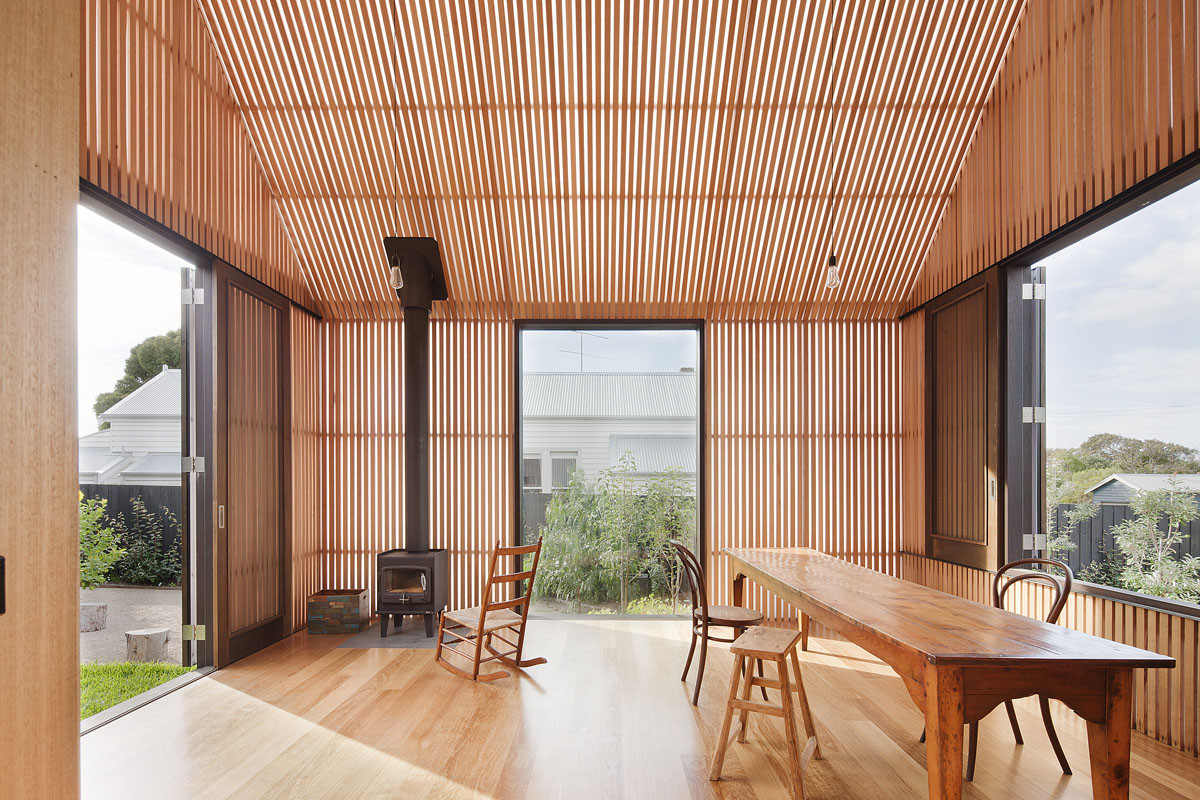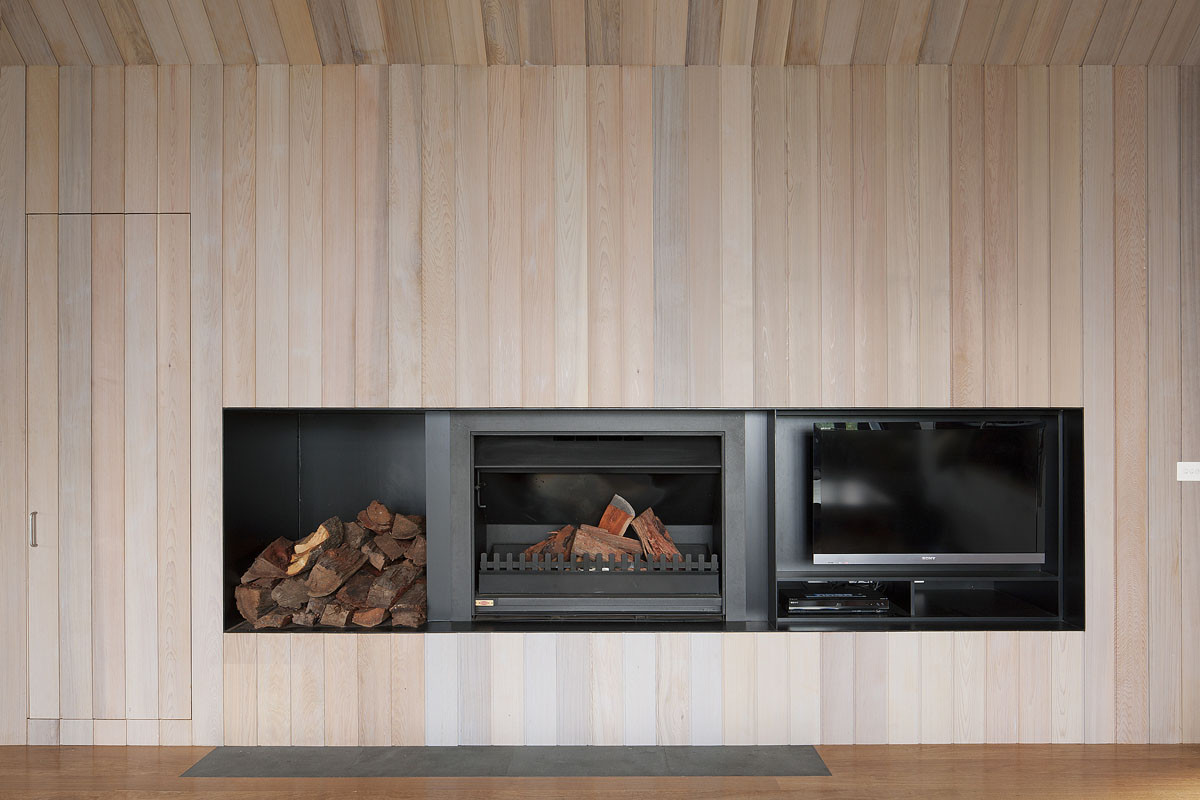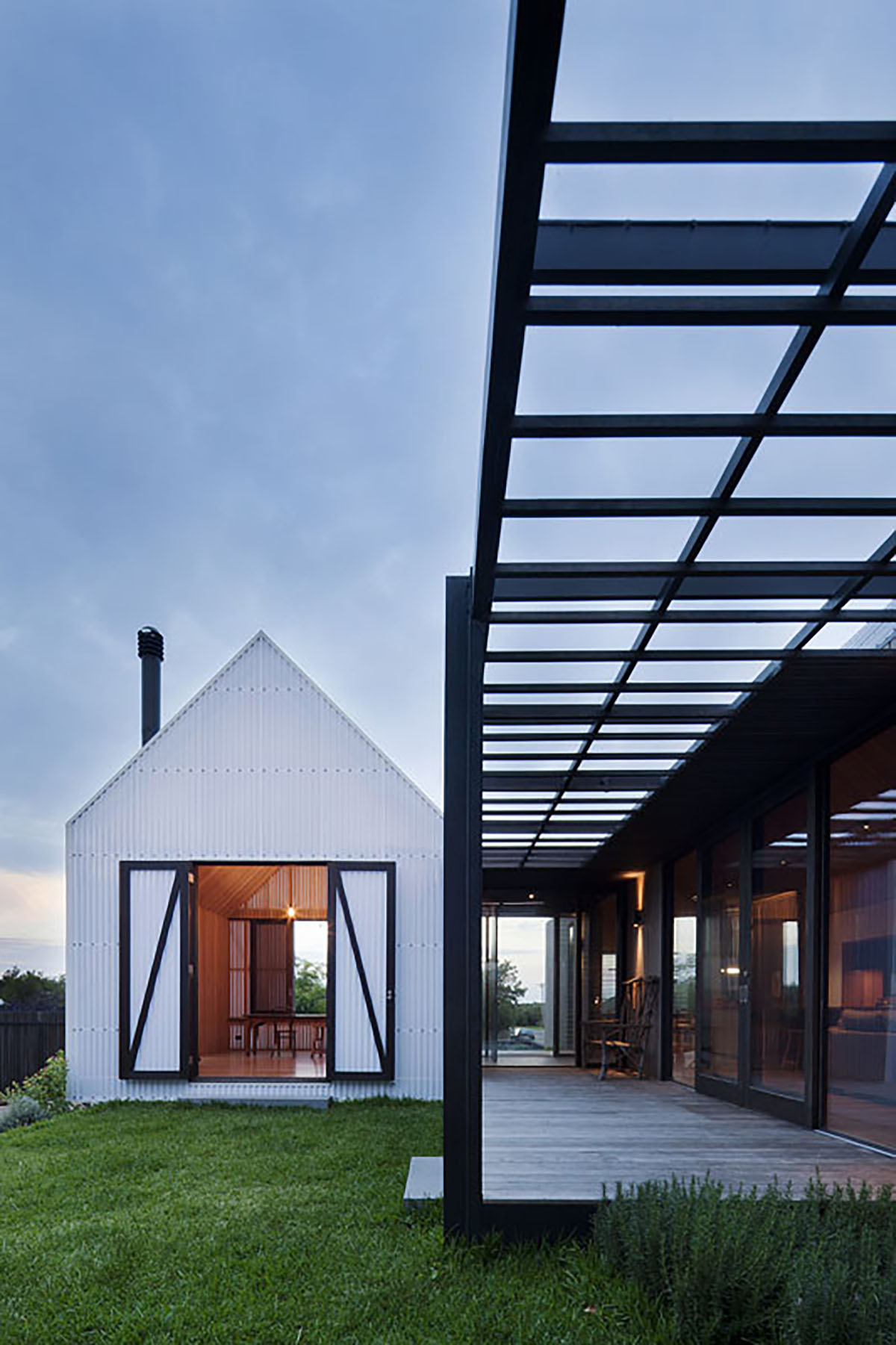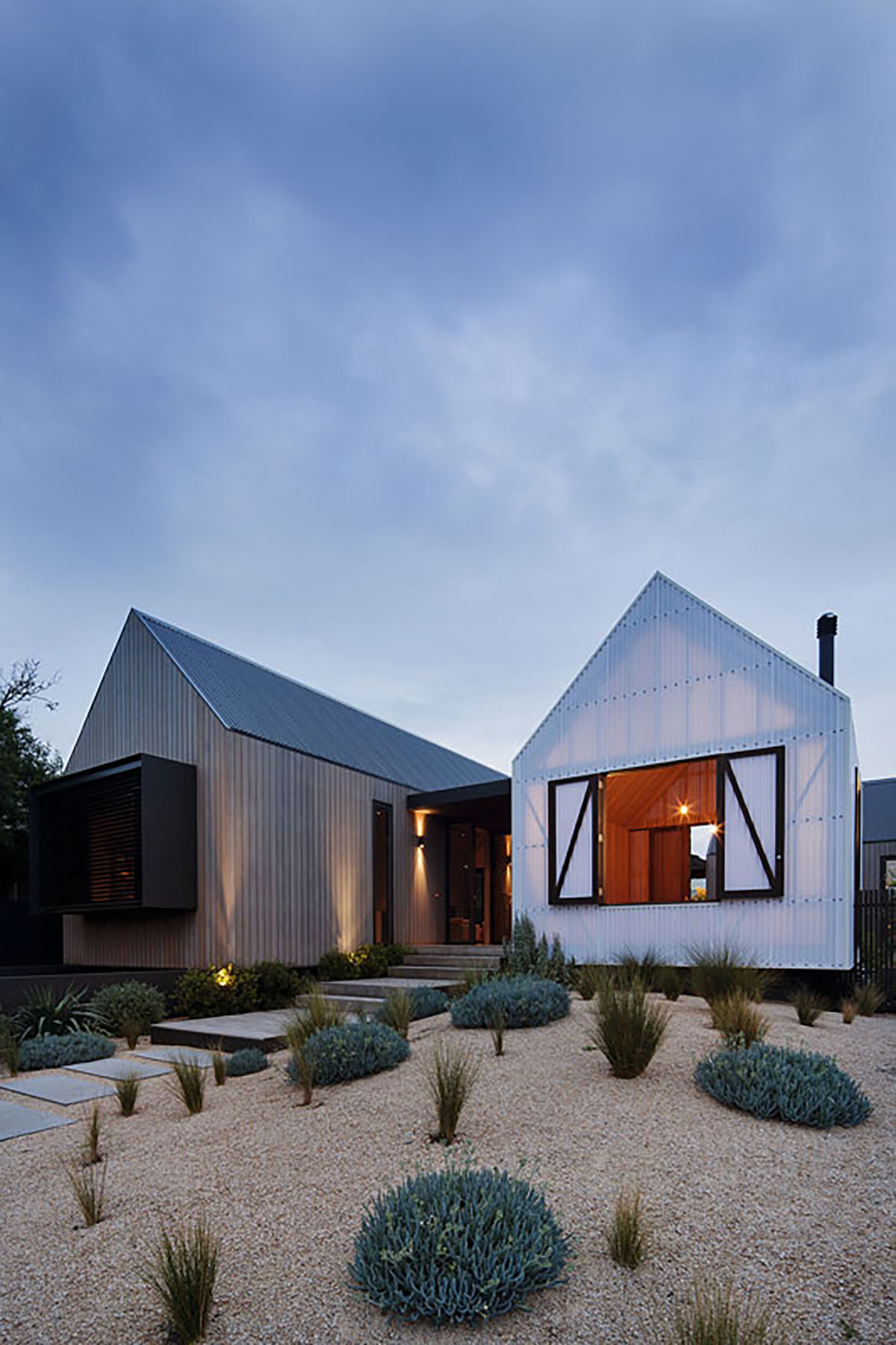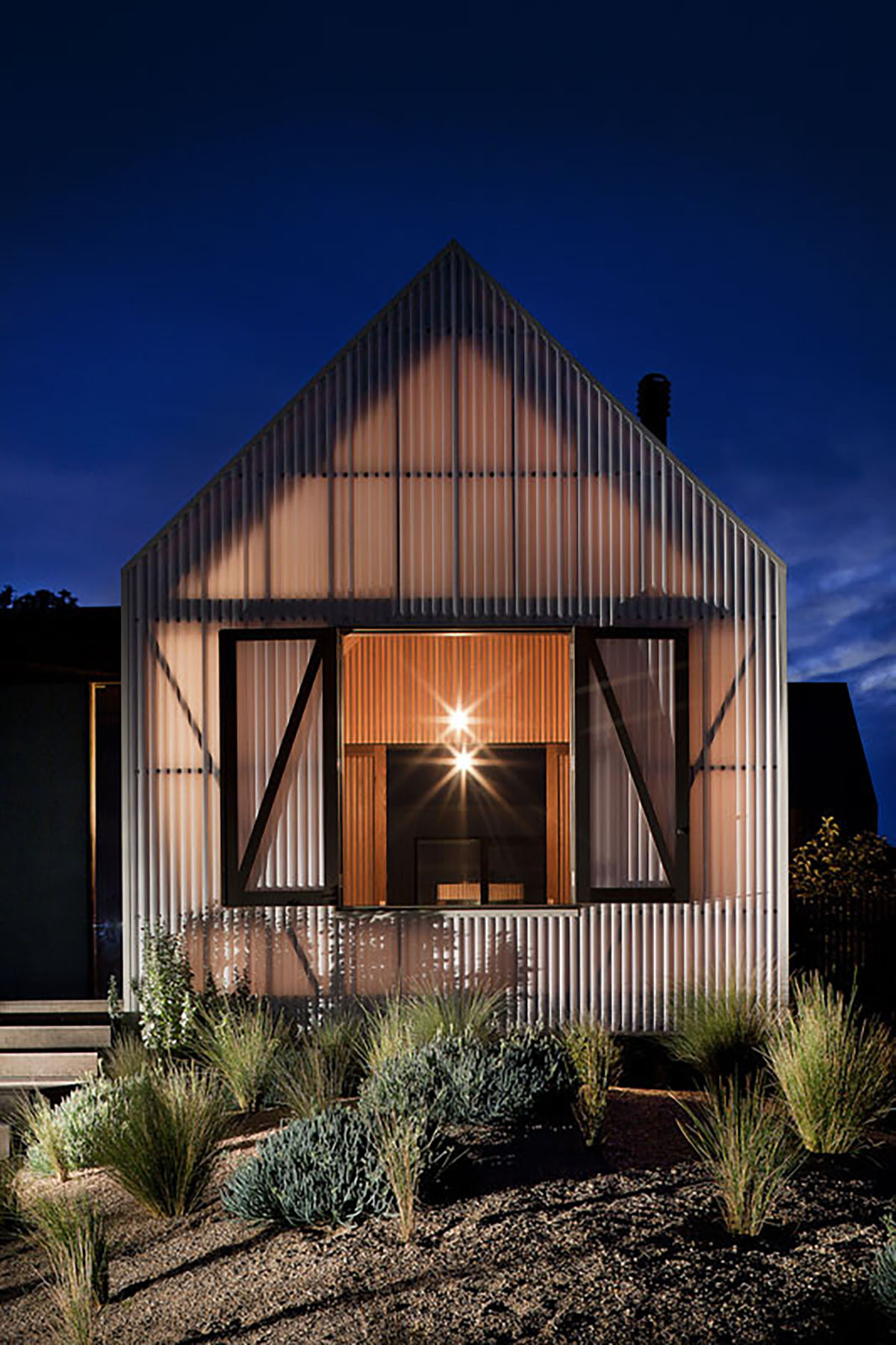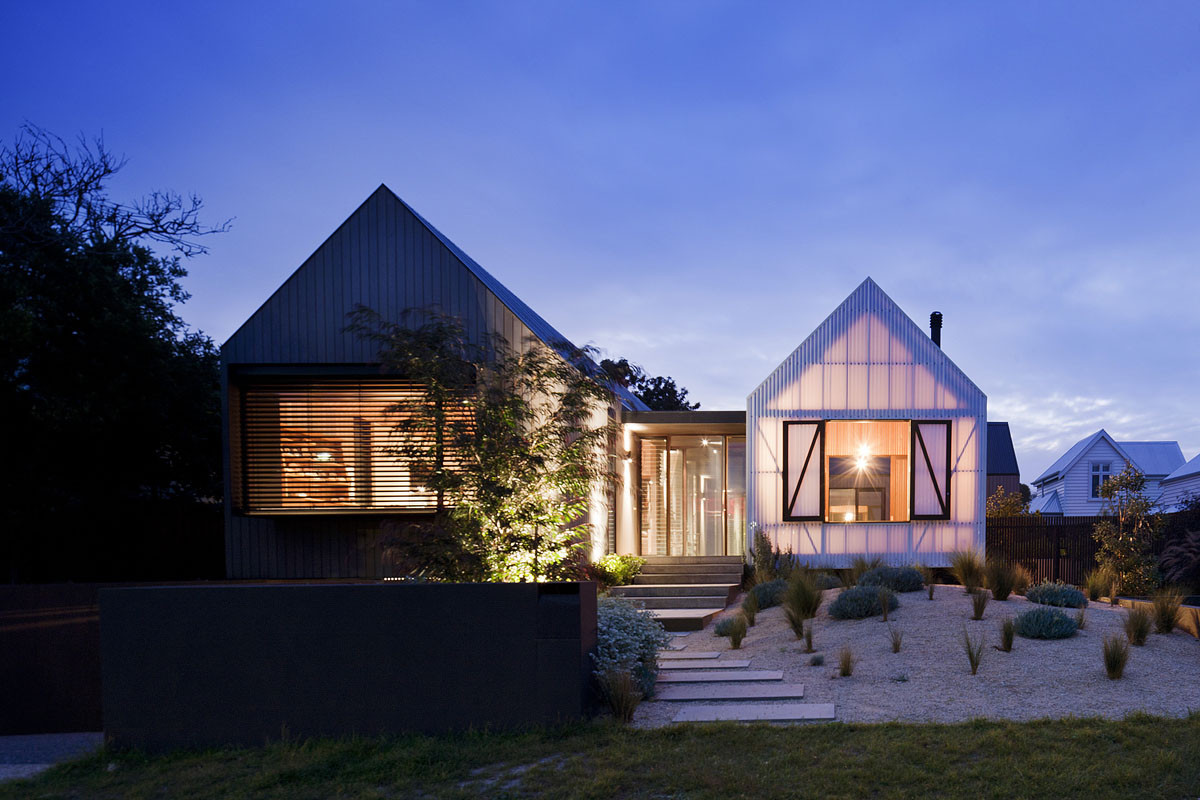 Seaview Avenue Residence has set the bar higher for timeless architectural builds that fuse past features and bring them to the present. If there is ever a home that's perfect to retire in and is close to everything and everyone, this is it!
Photography by Shannon McGrath.