If you want to grow grapes, bottle and produce a world class vino, Victoria's Mornington Peninsula is the perfect place to do just that. You'd expect that the houses in the area are all traditional and vintage, but the Red Hill Residence by Finnis Architects is an exception. Set in the award-winning wine region of Red Hill, the house is a modern take on what a vineyard dwelling should be like. After Finnis Architects completed the design of the new award winning Red Hill winery, the owners were so pleased with the result they asked Finnis to design a new family home as well!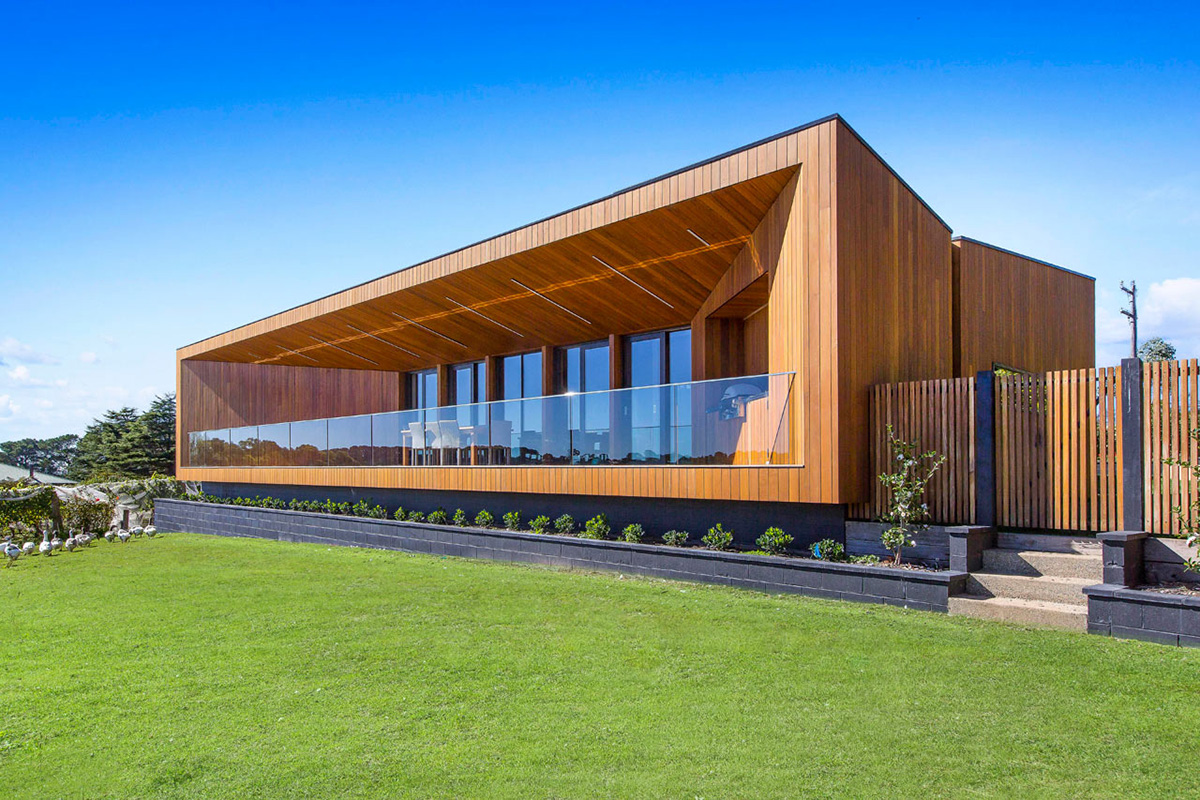 Inspired by its surroundings, the modern design is a sensitive addition to its stunning landscape, maximising the picturesque views on offer. With a simple and minimalistic façade, the front of the house is made mostly of dark corrugated metal, which covers both the walls and the roof. This is perfectly contrasted with warm wooden details, including the fencing, chimney and door frames. On the flipside, the back of the house is heavily timber-based, designed by the architects to age naturally and blend in with the landscape overtime. What the architects meant was like a good bottle of wine, this house will only get better with time! The wooden terrace at the rear of the house extends the living space, opening up to the rolling vineyards below. The decking also serves as a trusty heating/cooling system with it's funnel-like form, allowing warm sun to heat the house during the winter and reflecting the harsh summer sun during the warmer months.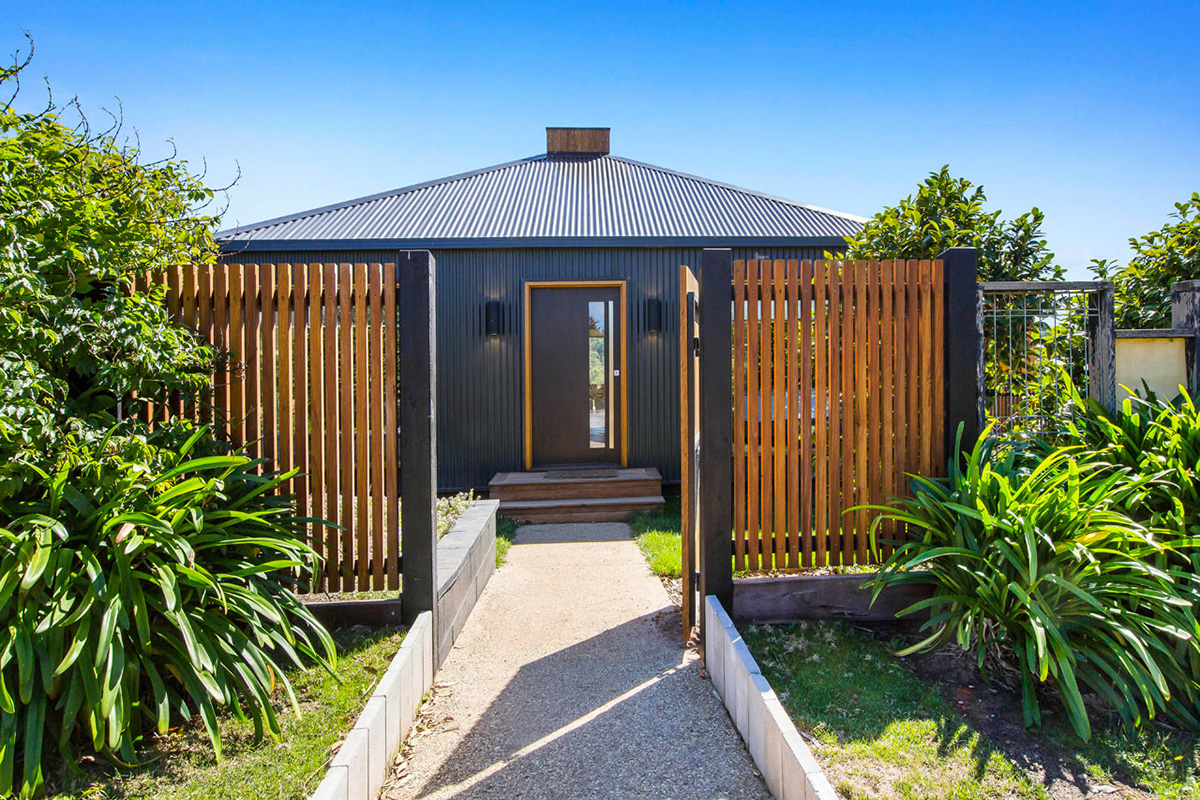 The interior of the dwelling reflects the direction taken with the exterior, the walls of the hallways are also lined with wooden panelling and a timber-lined skylight allows plenty of natural light in. The most striking feature of the house has to be the glass panel set into the tiled floor in the dining room area that gives guests a sneak peak at the large wine cellar in the basement. The design of the wine cellar matches the upper floor nicely with the wooden pillars and the black and white walls.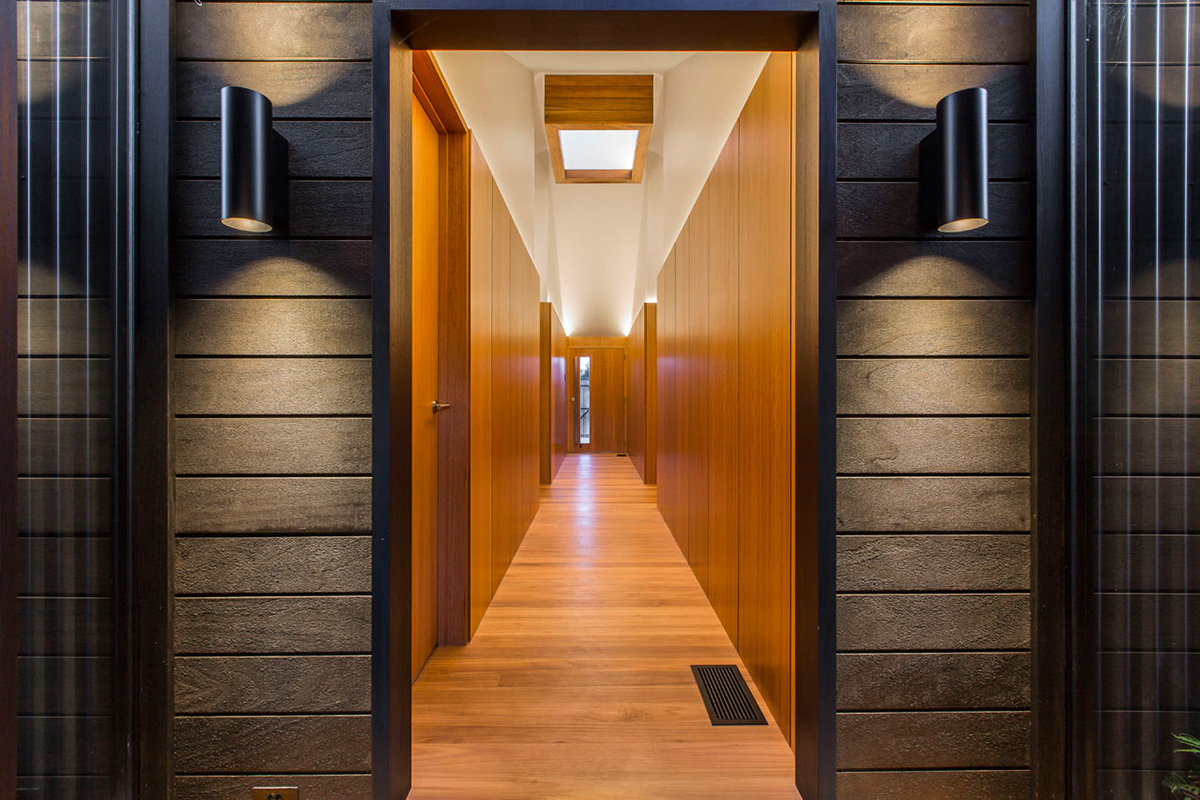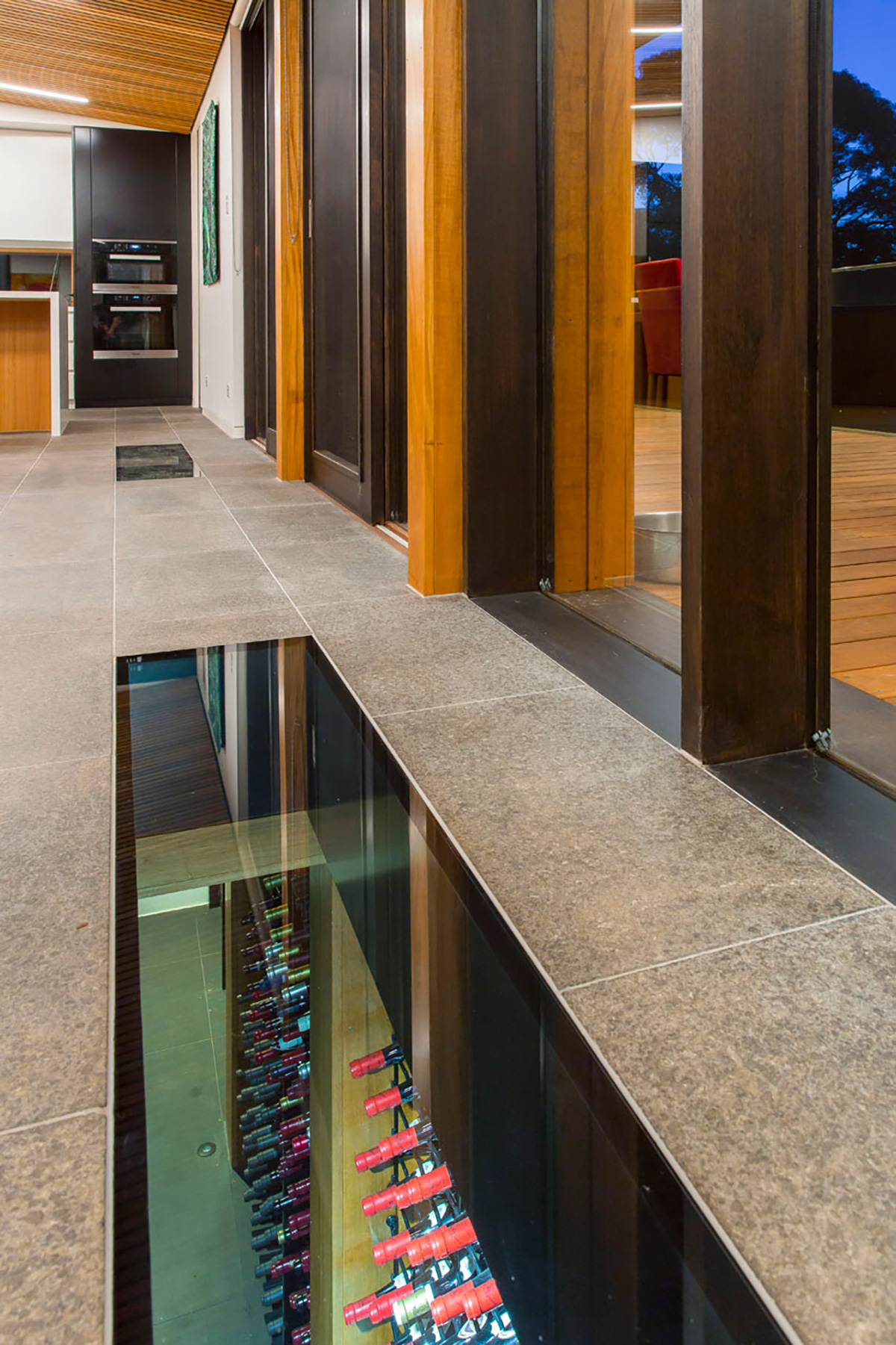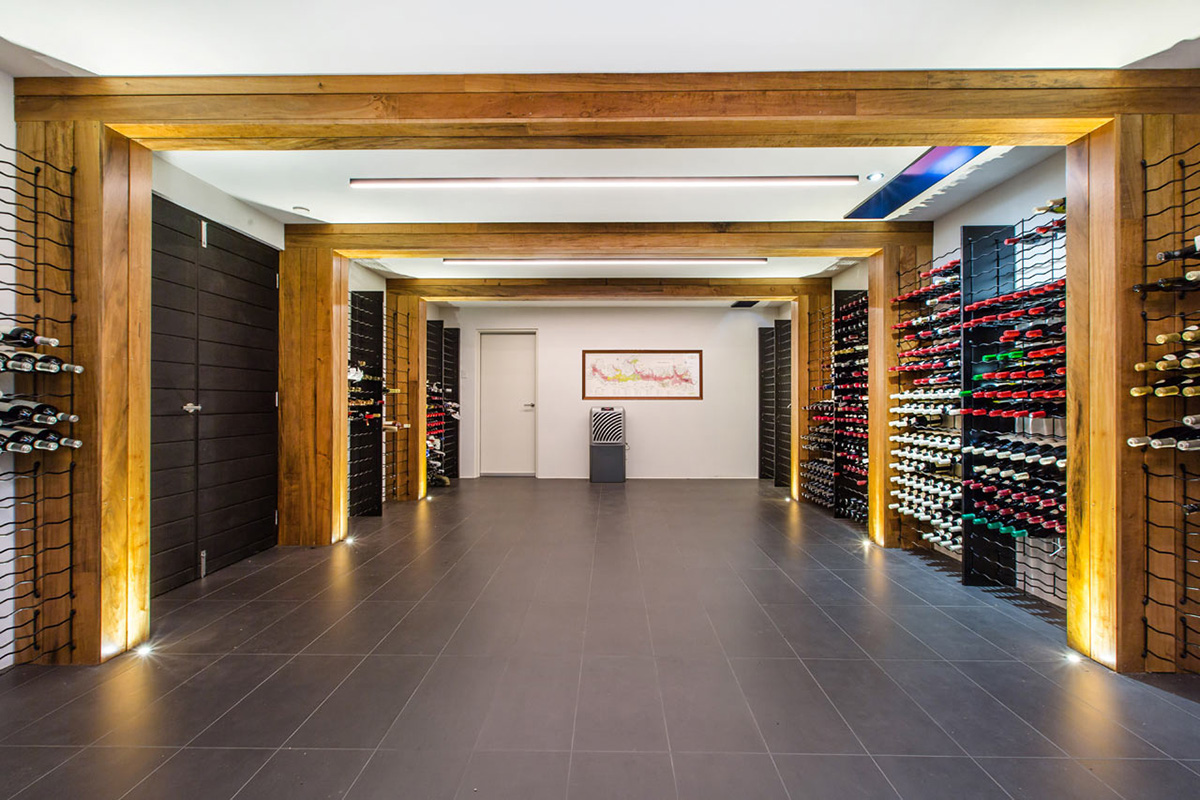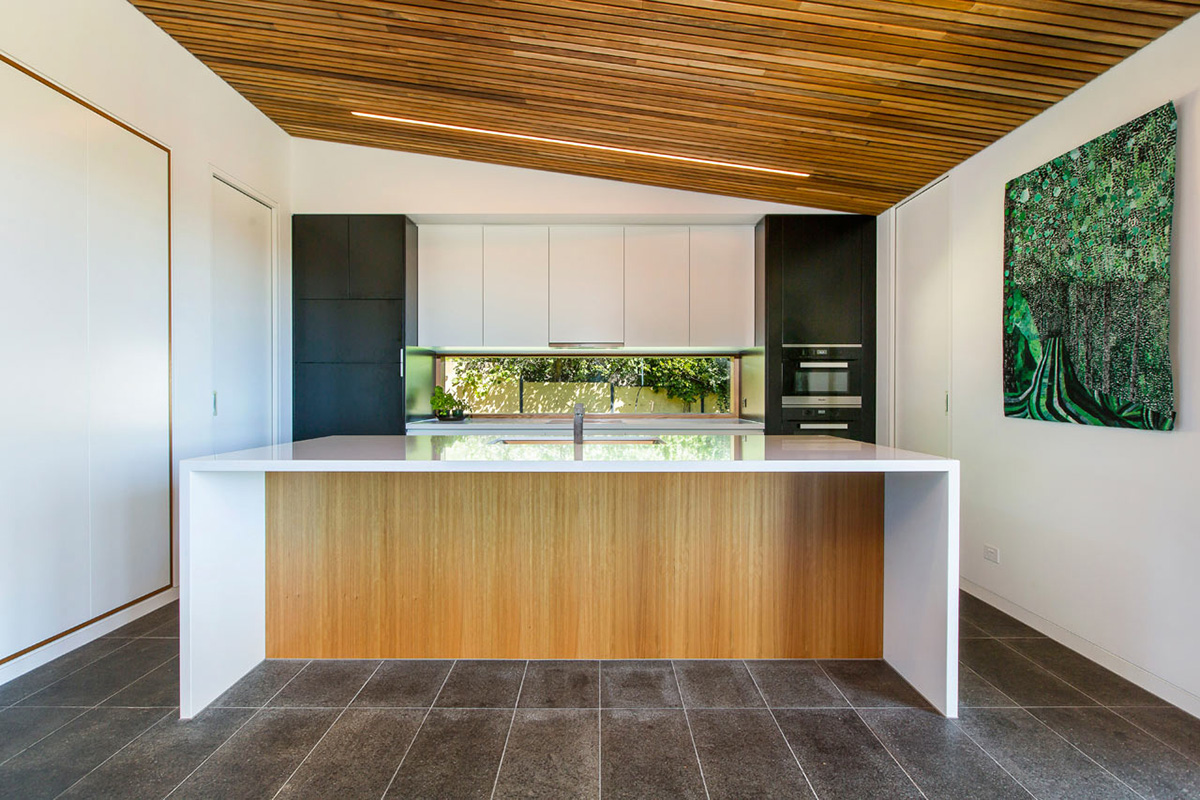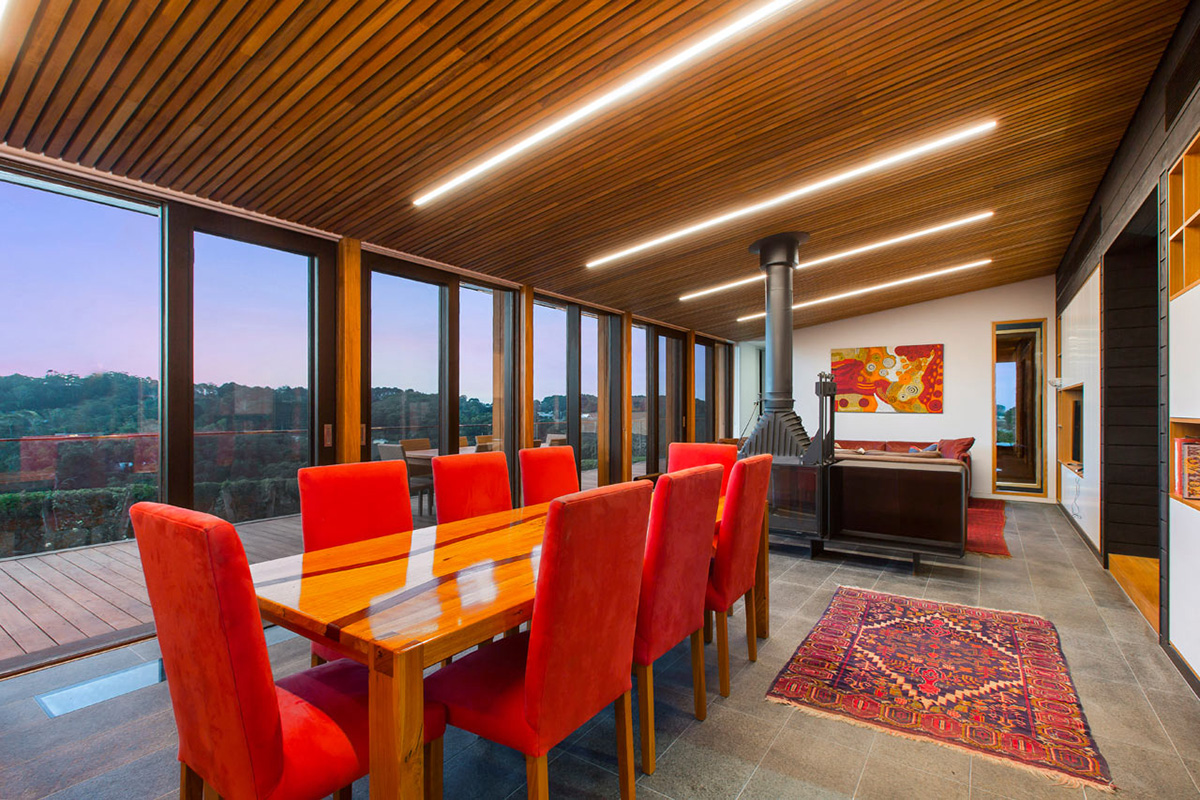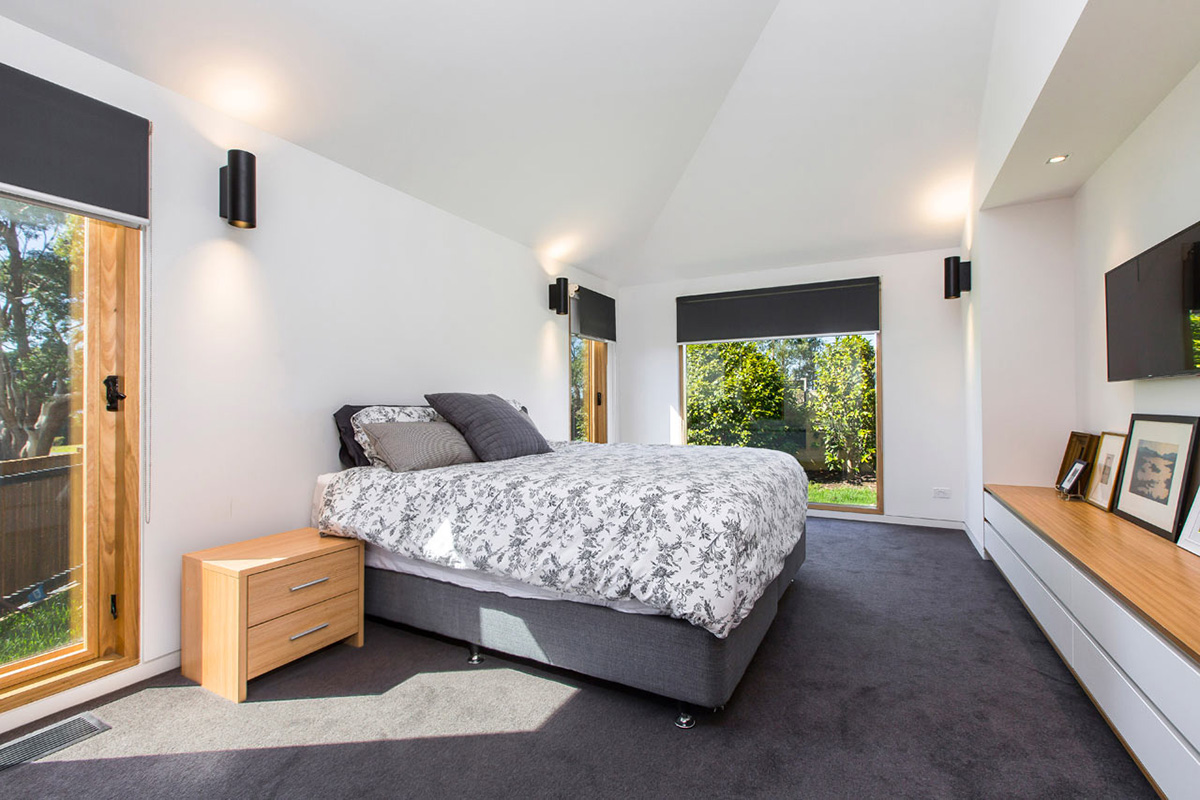 Photography by Les Hams.