Unless you've been hiding under a hardwood shelter you have probably noticed that there is a lot of great design currently out there that heavily features plywood. I'm currently in a rental property and looking to solve a few storage solutions with custom made furniture. Whilst I love the look of hardwood it's probably more affordable to build with ply, but my only concern is will this material of the hour still look amazing in two, three or five years time? The answer I think (and I hope) is yes BUT only if you do it right.
For starters, there are loads of different types of plywood out there. Different grades, different finishes and each carries it's own unique aesthetic and price tag. To figure out my way through this blonde plywood maze I decided to take inspiration from others that are working with ply and making it look mighty fly.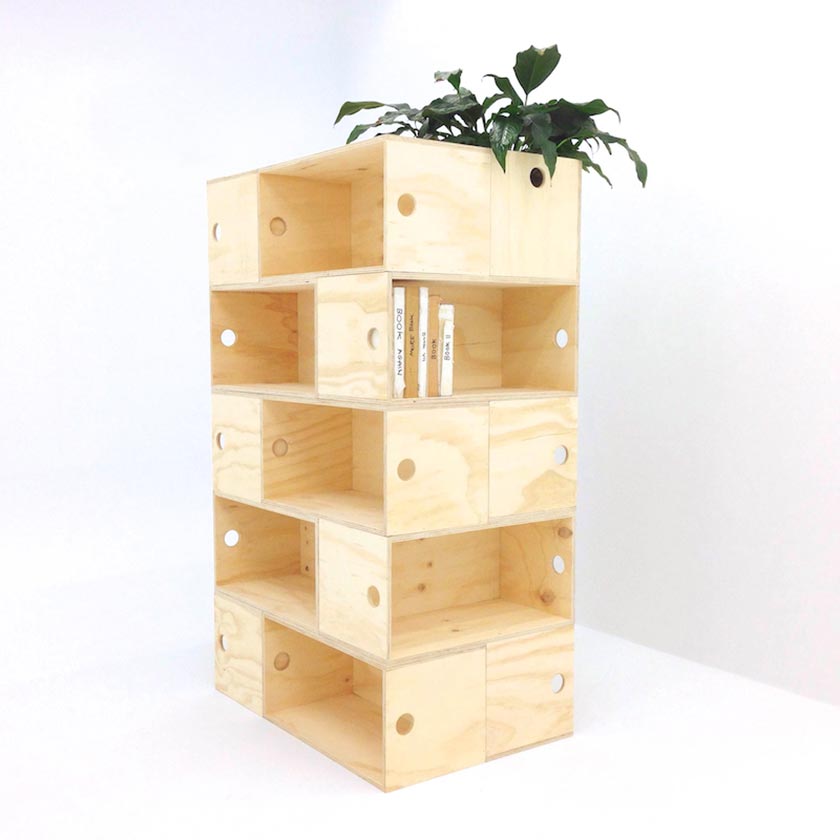 The plywood gurus Jem Selig Freeman and Laura Woodward, from Like Butter. These two have crafted a unique aesthetic through their use of plywood. Recently crafting custom pieces for the Hunting for George studio, I was blown away by the effect that plywood has had on our work space. It has created an inviting atmosphere and added a warmth, when previously it felt a little too 'warehouse' and cold. Plus it was also extremely cost effective in comparison to other materials, so there were high fives all round.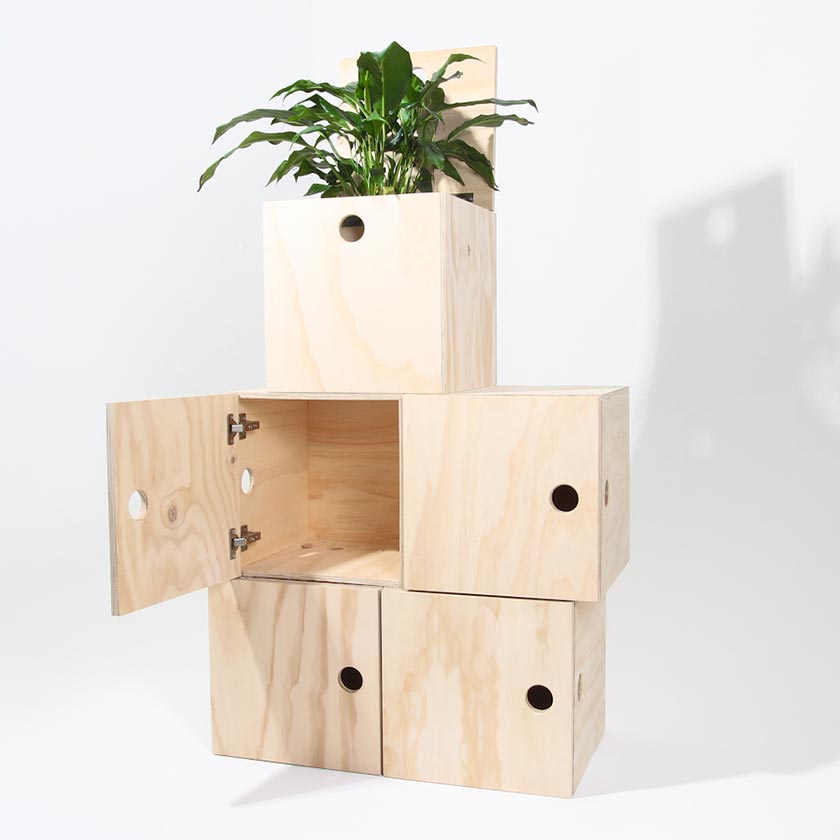 The hinged door plywood crates are just one of the pieces that I am considering for my home. I want a beautiful solution that allows me to hide away all those annoying things that creep up on you and slowly start to take over your space, like phone chargers, paperwork, receipts, stationery, things, pins, bloody weird things that you don't really know why you have them but you don't want to throw them out. Those sorts of things. You know what I'm talking about.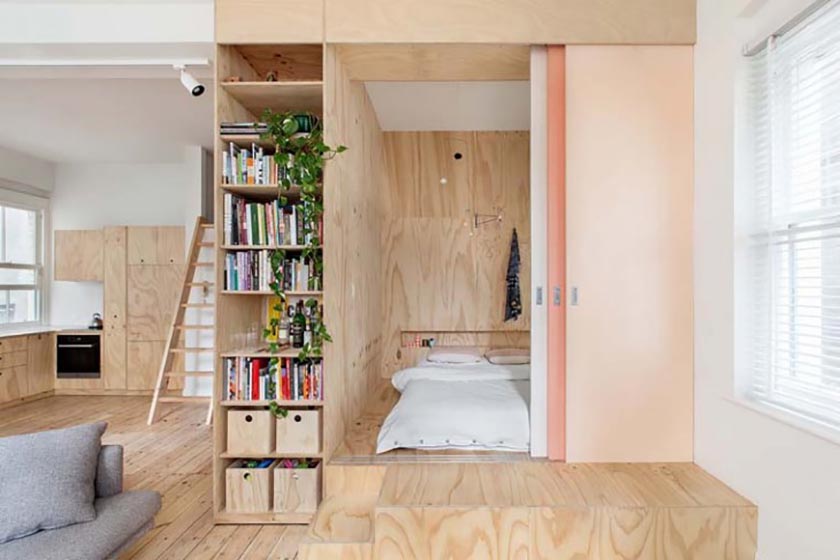 Now this, this is a lot of ply, but it works. Designed by Clare Cousins Architects this was a Flinders Lane apartment in a heritage-listed building in Melbourne's CBD. Where affordable materials were used to make the most of a small space and a modest budget. They have defined spaces with plywood joinery rather than building walls, making what is a very small space feel and look big.
I love how clever this apartment is. It maximises every single area of the home and there is loads of storage in what otherwise might have been an incredibly pokey home. It's modest but exceptional and I love seeing design that is not about the price tag but more about the invention.
Design team: Clare Cousins, Dita Beluli, Jessie Fowler. Photographer: Lisbeth Grosmann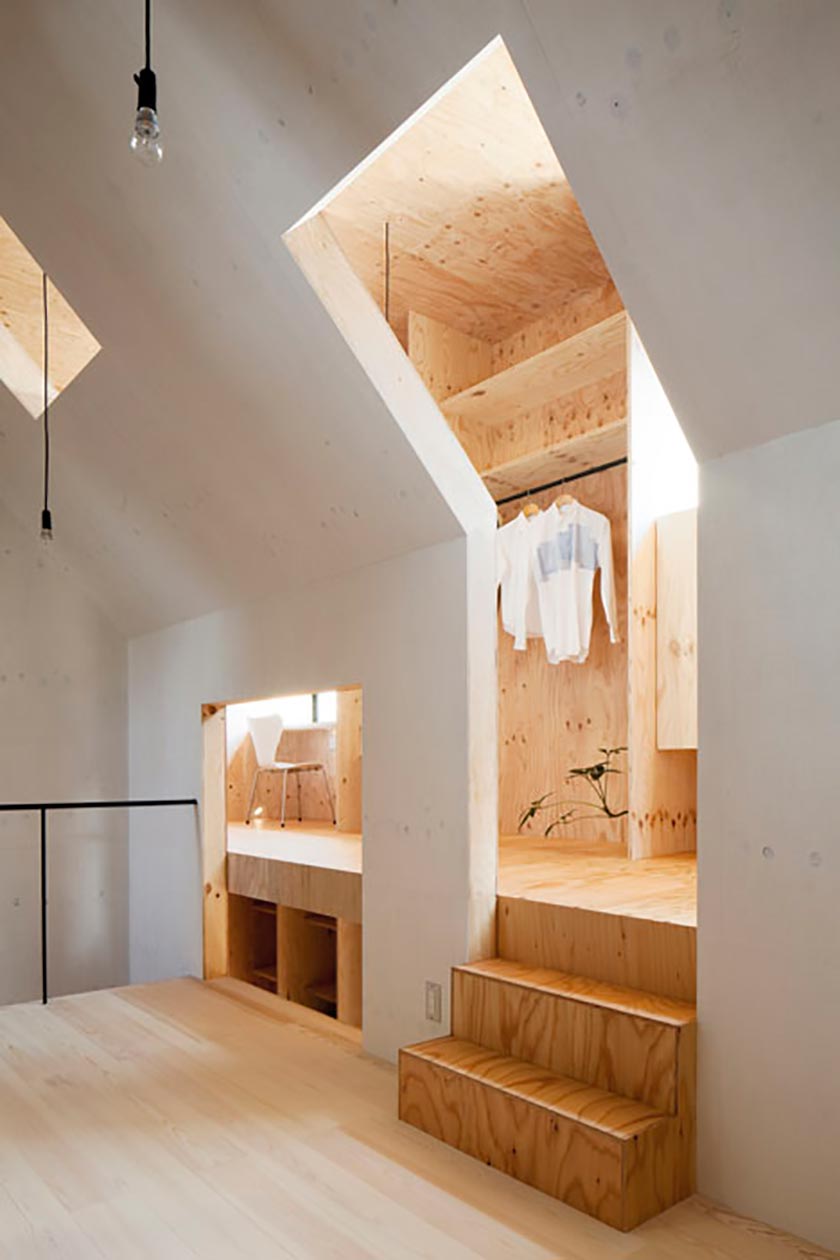 Going to the ceiling… this plywood nook is a beautiful contrast to the primary white walls. It adds so much warmth and personality to the home. Inviting you in and making your jaw drop at it's knots and colour.
Designer and source unknown. Image via pinterest.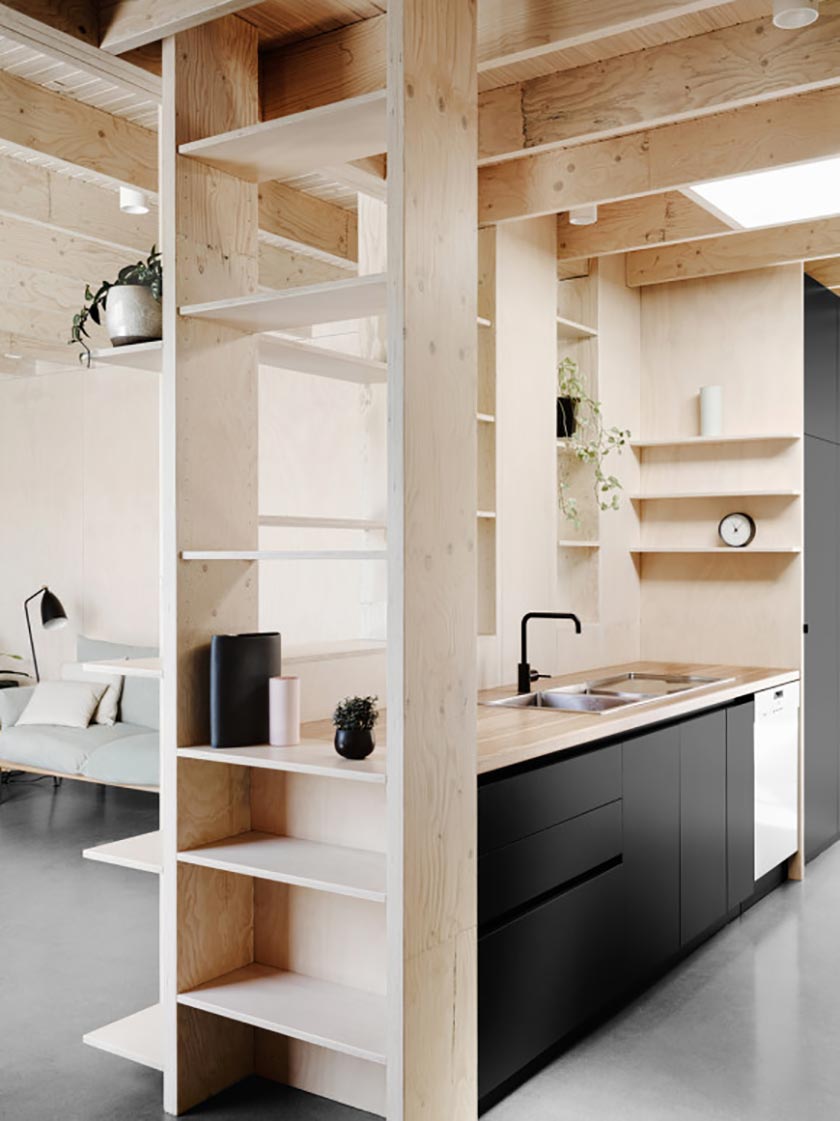 A recent project by Rob Kennon. The Lees House in Northcote. I think this light blonde finish works so well because of the equal balance of heavier materials such as the polished concrete and the solid matte black surfaces. It's a clever combination of cold and warm materials.
Photography by Brooke Holm.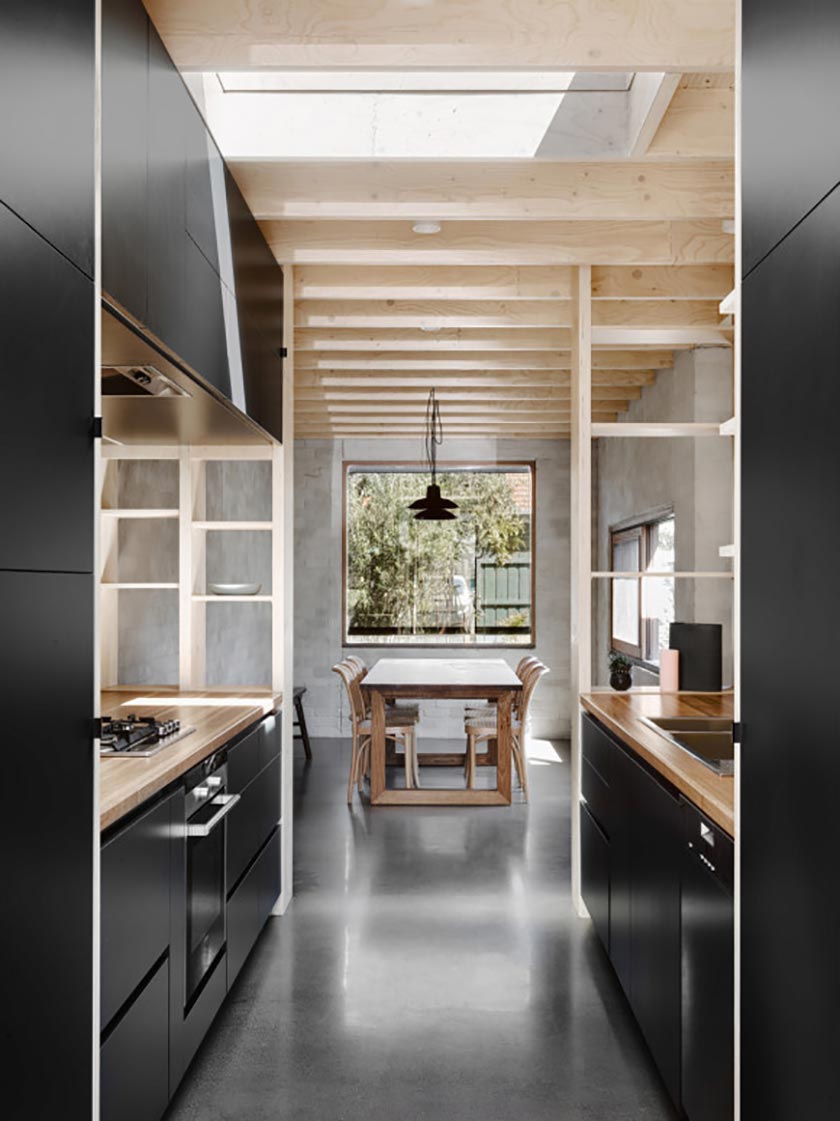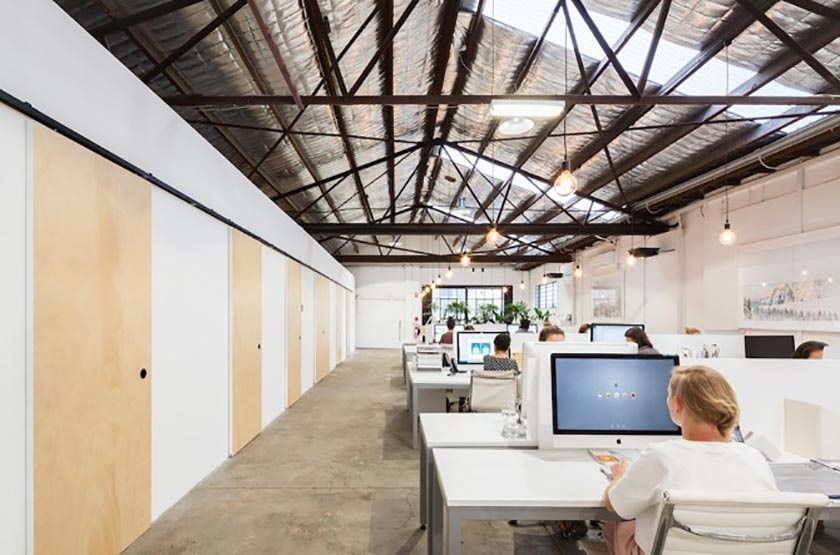 I love this clever addition of plywood in this enviable warehouse work space. Designed by Tribe Studio Architects, the space includes an array of pods and meeting rooms. It's simple, organised and functional all whilst keeping within a limited budget. I also really love the subtle amount of plywood utilised. It doesn't dictate the space but it does add a much needed warmth to a cool warehouse interior.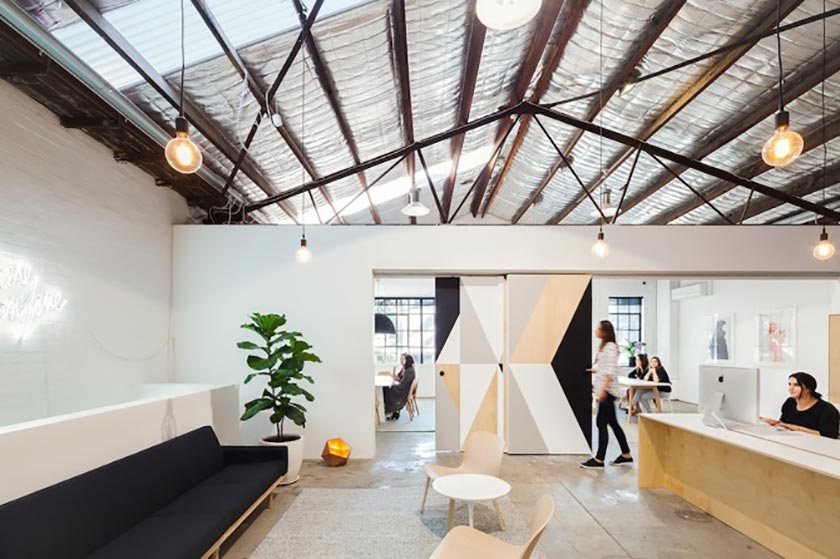 In a nutshell, all the cool kids are doing it and I want in. So if you're like me and you're wanting to introduce plywood into your home I think the best thing to do is speak to someone that understands it and can guide you towards the right kind and the right finish. It can be a really beautiful and sustainable material if utilised in a clever way. Ply high dear friends, ply high.