Phew, what a busy, adrenaline-packed week it has been! We had a great time exploring the trails of Derby. Now it's time to switch gears and treat those aches and pains at an incredible floating sauna. We then head to Launceston to stay at the Peppers Silo Hotel, and cruise through Shearwater to shoot another episode of Let Us In.
We took a quick detour into Lake Derby to visit the Floating Sauna before we said goodbye to the area. Especially after riding on the trails all day, this place is a great place to unwind and relax! We soaked in the heat of the sauna, while taking in views of the surrounding bushland, before plunging into the cold, cold waters of Lake Derby. The wood-fired sauna integrates hot and cold therapy into one amazing experience that will recharge you for your next adventure!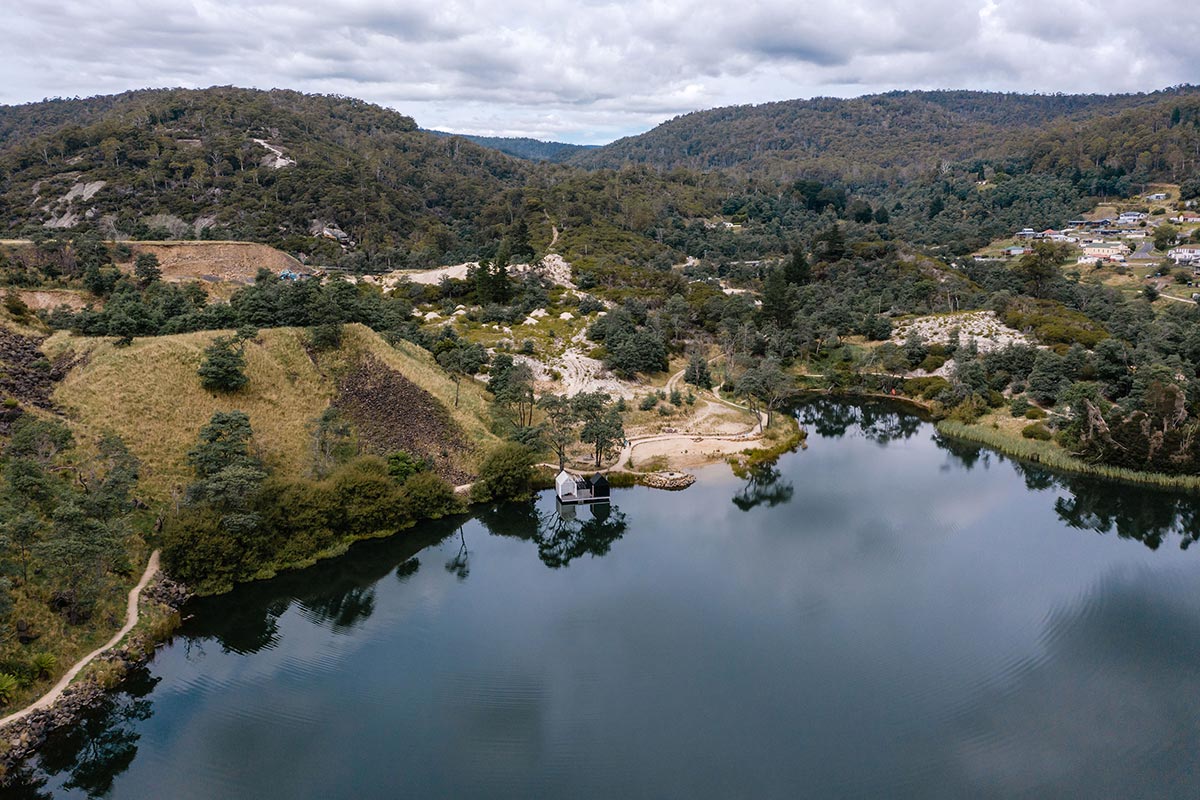 Our next stop was Launceston, where we stayed at the Peppers Silo Hotel. This property was elegantly renovated into a stylish hotel that embraces its distinct character. It is situated on the banks of the picturesque Tamar River and offers not only sweeping views of Launceston's natural surroundings but also stunning décor and modern amenities. Designed within the original silos from the 1960s, this is one of the most unique places to stay in Launceston.
The Grain of the Silos restaurant at the hotel offers a hand-picked selection of Tasmania's finest produce, and we absolutely made the most of it!. The unique restaurant, which is located within the same converted grain silos, shows off its industrial and agricultural past with luxe, earthy tones, reclaimed timbers, and natural style in a contemporary setting. With its sumptuous menu and lush interiors, this restaurant should definitely be on your list if you're visiting the area.
We then hit the road and drove to Shearwater where we visited the Shearwater House by Cumulus Studio and shot a brand new Let Us In! Subscribe to our YouTube channel and keep an eye out for the full home tour.
Photography: Jonno Rodd
Video: Hunting for George