Perched on a high plateau surrounded by greenery and native bush land, this bold contemporary Victorian home is a modern retreat perfect for a family who wished to embrace nature. Designed by Alexandra Buchanan Architecture, North Warrandyte House is built as a family home for a young graphic design couple seeking a peaceful country lifestyle, far from the noise and distraction of the city.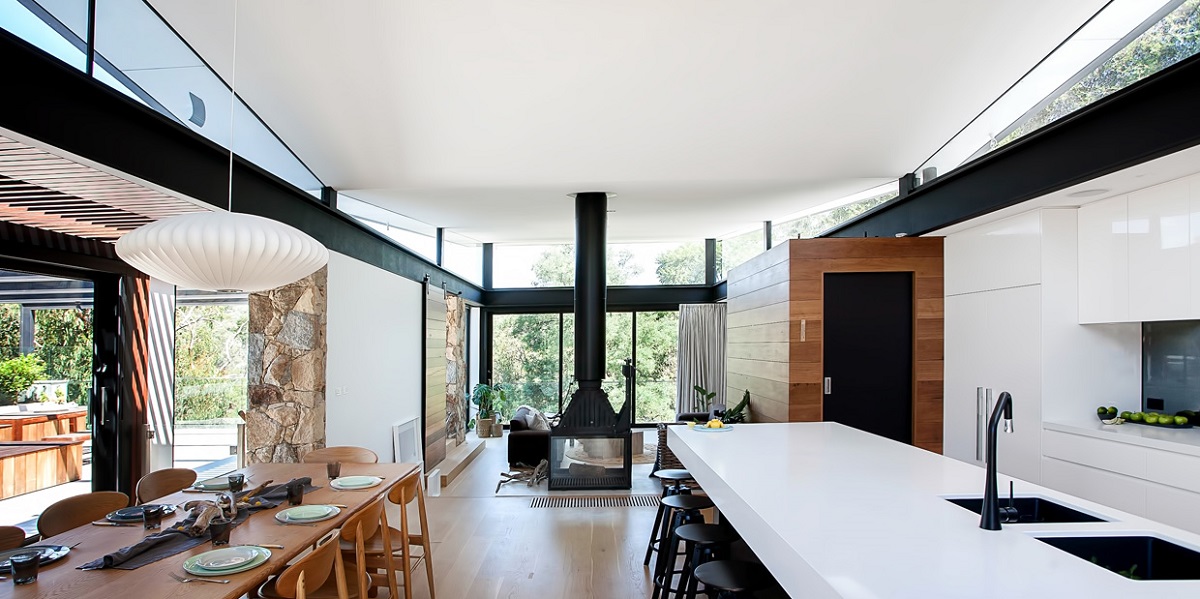 Building the house was no walk in the park. Sitting atop the Yarra River in North Warrandyte, its restricted location, bushfire overlays, and unfriendly topography had to be overcome to successfully finish the project. Using locally sourced materials, the 249 square-feet home has been designed with careful consideration to maximise natural light and offer unobstructed views of the surrounding bushland. To create a liveable environment, design also placed importance on privacy, ventilation and space.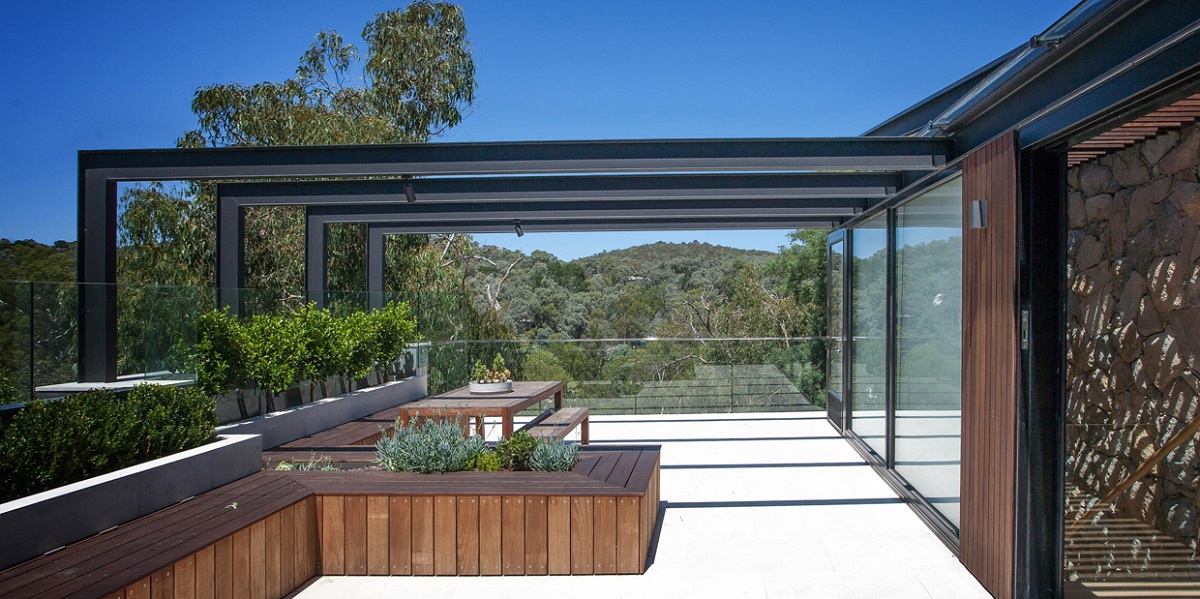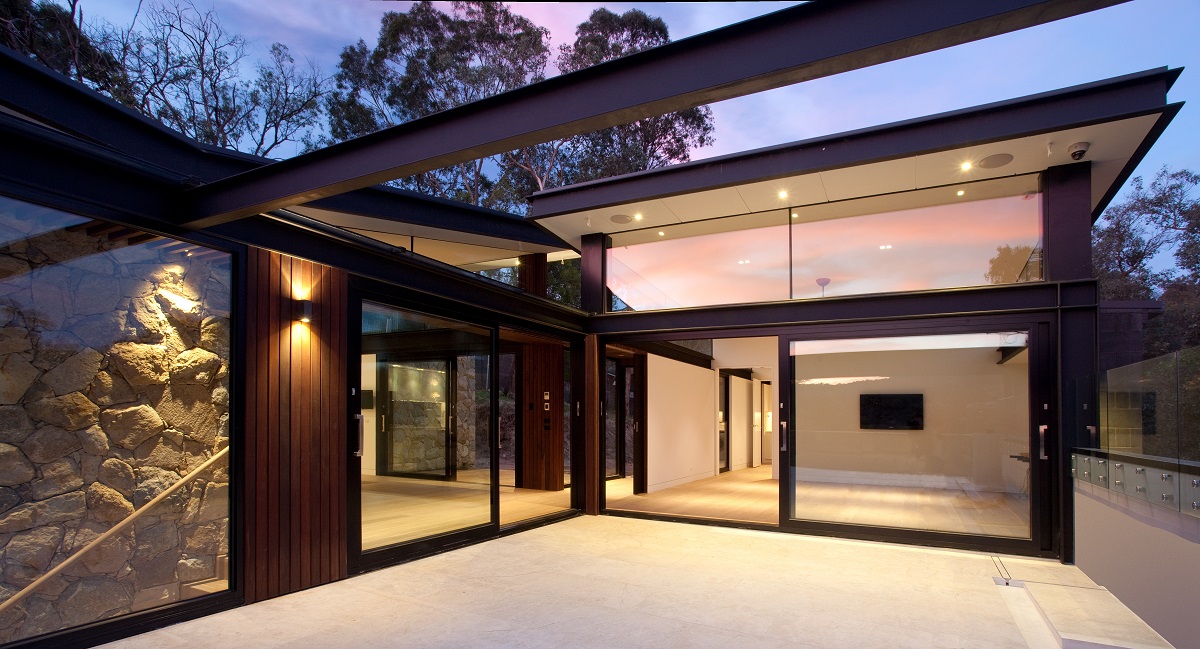 Combining stone and timber with contemporary construction materials including glass and steel the dwelling takes its cues from the material character of the rocky and forested surrounds. Naturally finished stone walls bring tactility and warmth to the interior and allow the exterior of the building to gently recede into the bushland setting.
The house's twin butterfly roofs show a magnificent display of the forest canopy and sky while allowing sunlight to flood the interior via high-level glazing, illuminating the spaces from every direction. A split form allows two 'wings' of the dwelling to be sited independently so that views, privacy and outdoor access can be enjoyed unimpeded.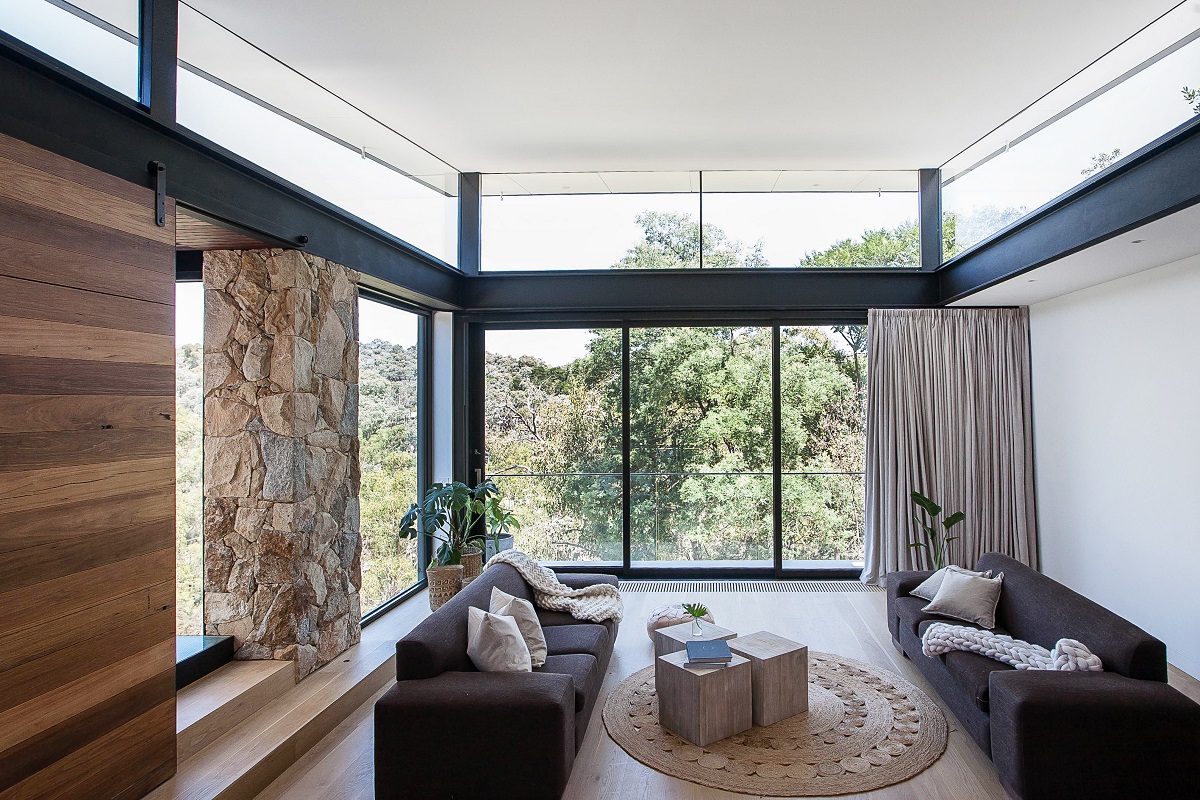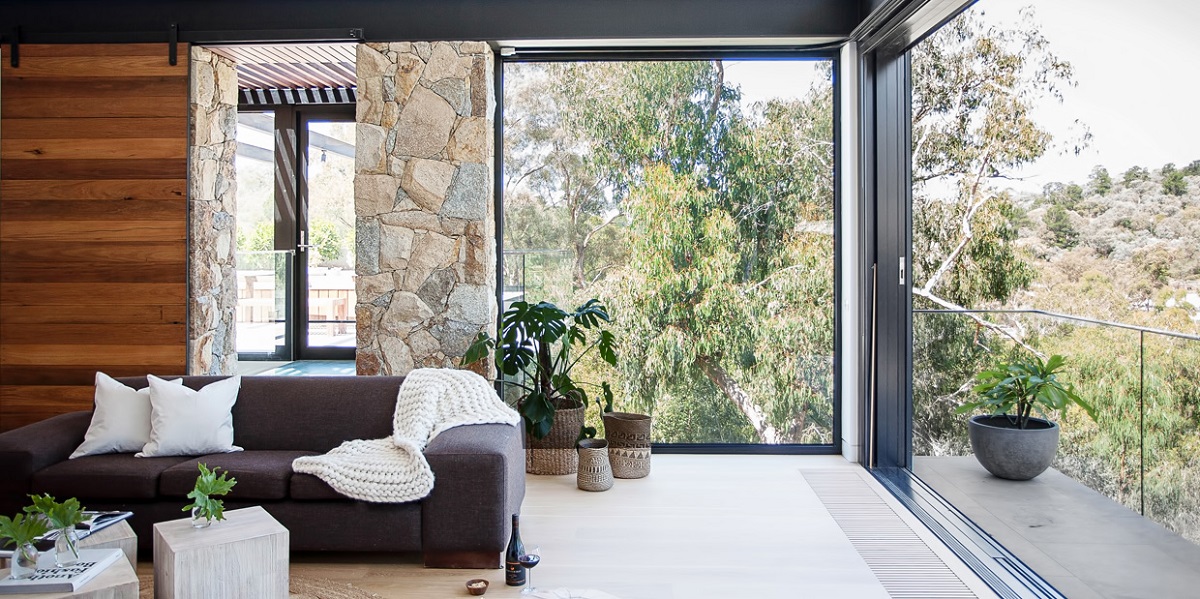 Bright and contemporary, the beautifully constructed central living space beckons to entertain guests. Free from walls, the kitchen, dining and living rooms are instead zoned by a treasure trove of modern décor. The double-sided fireplace is visually spectacular and separates the sunken lounge area beautifully. The open-plan kitchen and dining spaces are cleverly complimented by the adjacent outdoor entertaining area, ready for maximum enjoyment by family members and guests.
The house is modest in area with a highly efficient & elegant plan offering flexibility, growth and practicality for its young family. This modern home is an inspirational project for anyone wanting to have their own little place of solitude.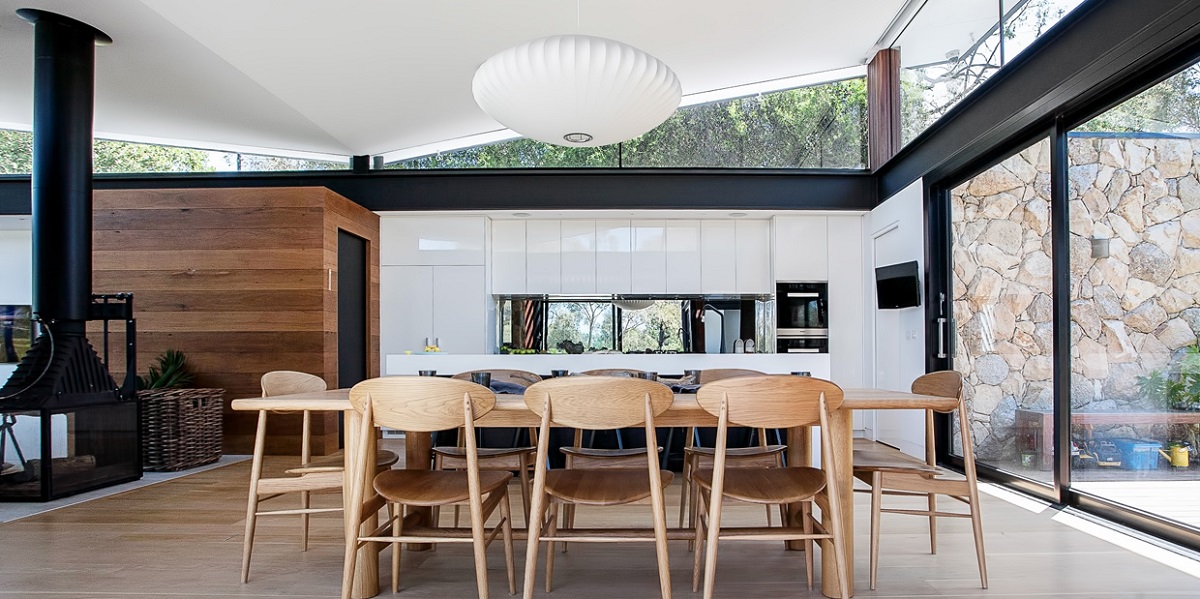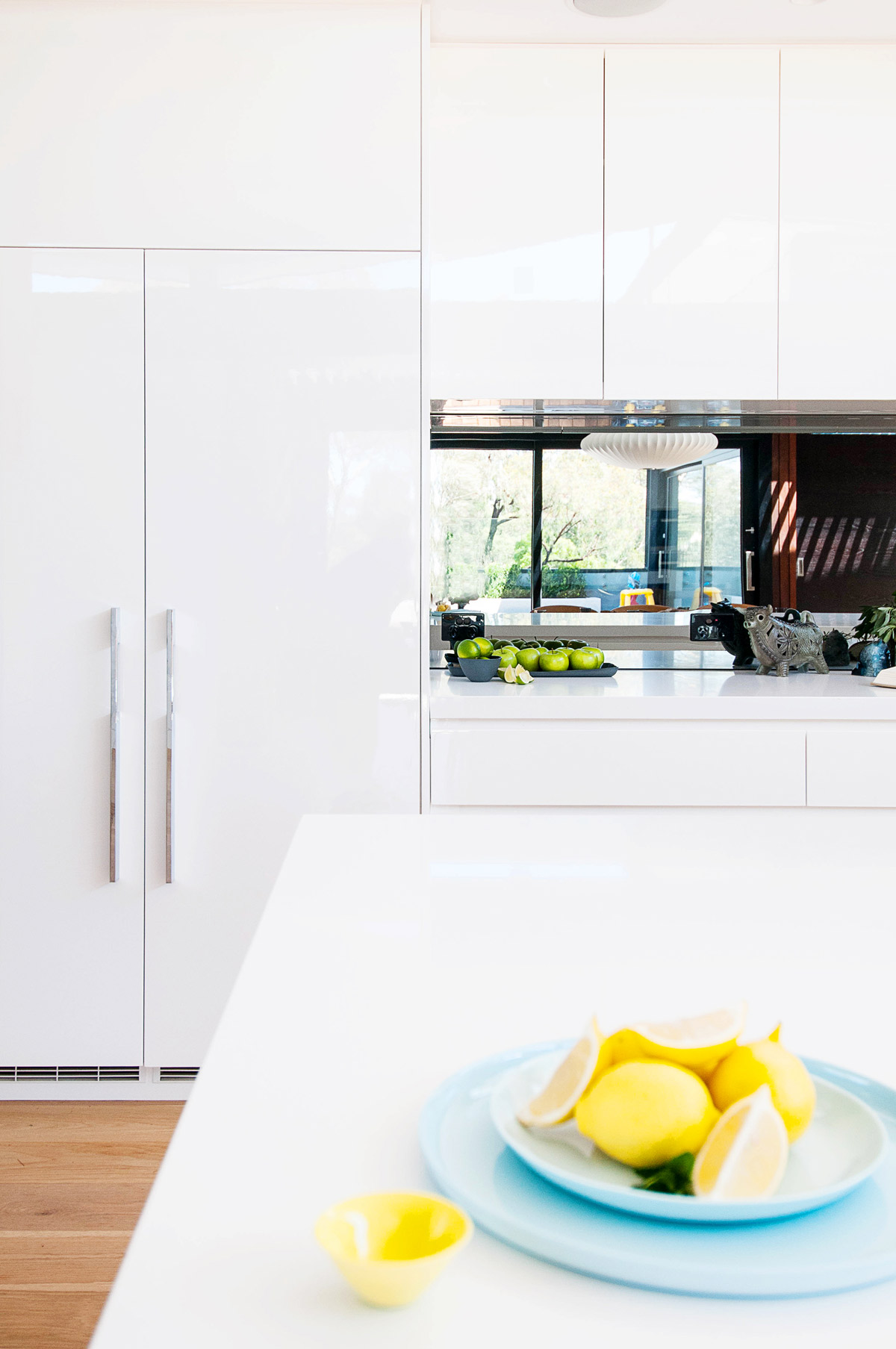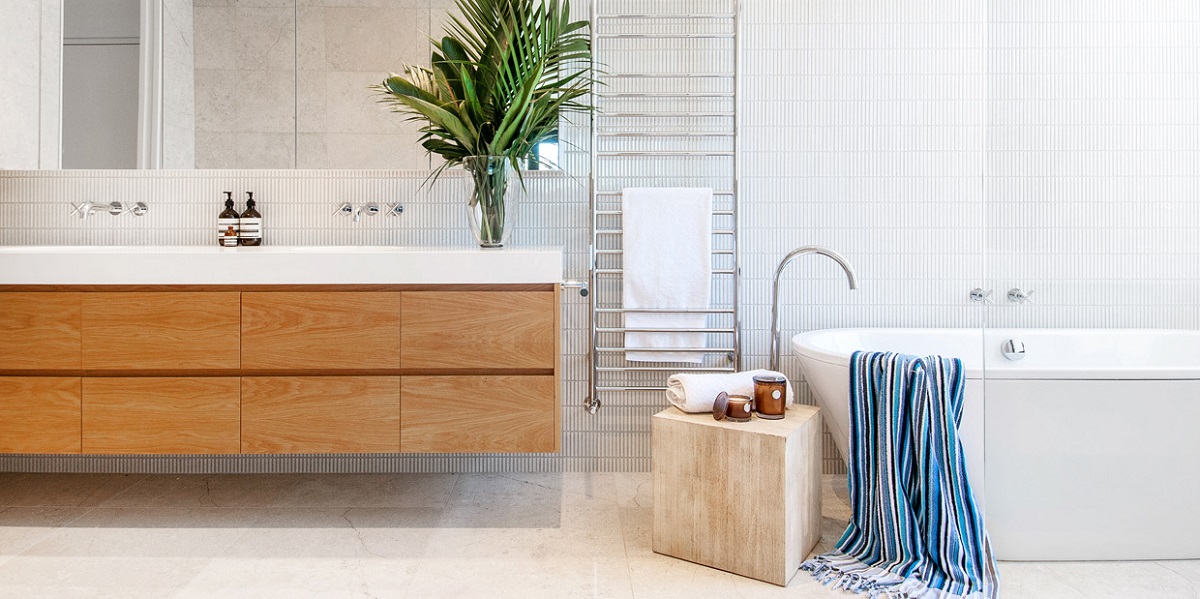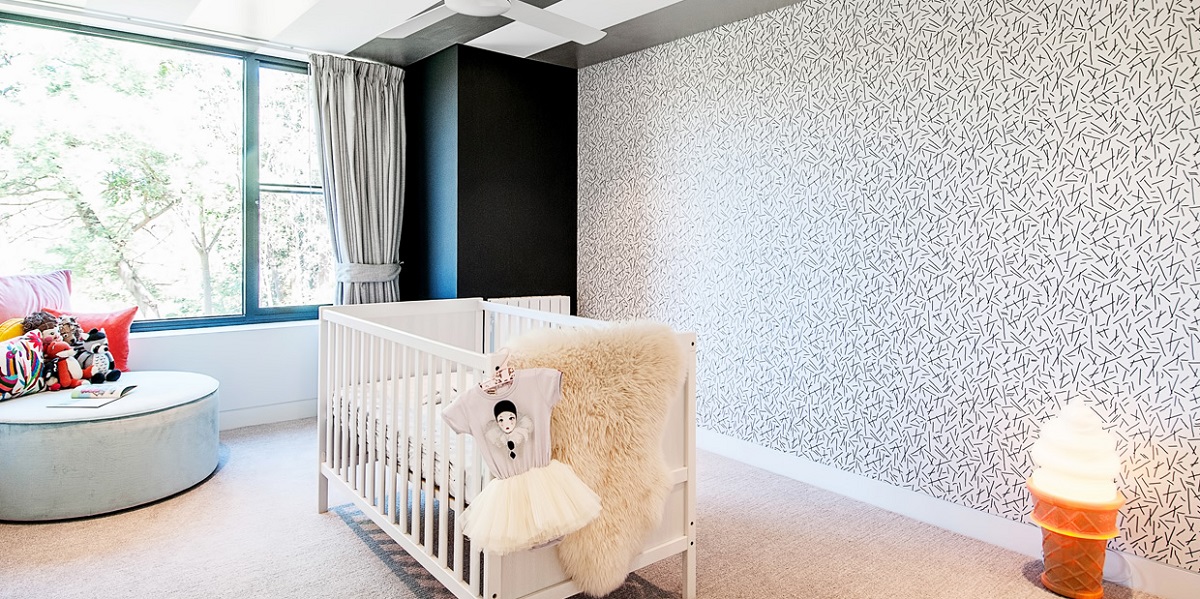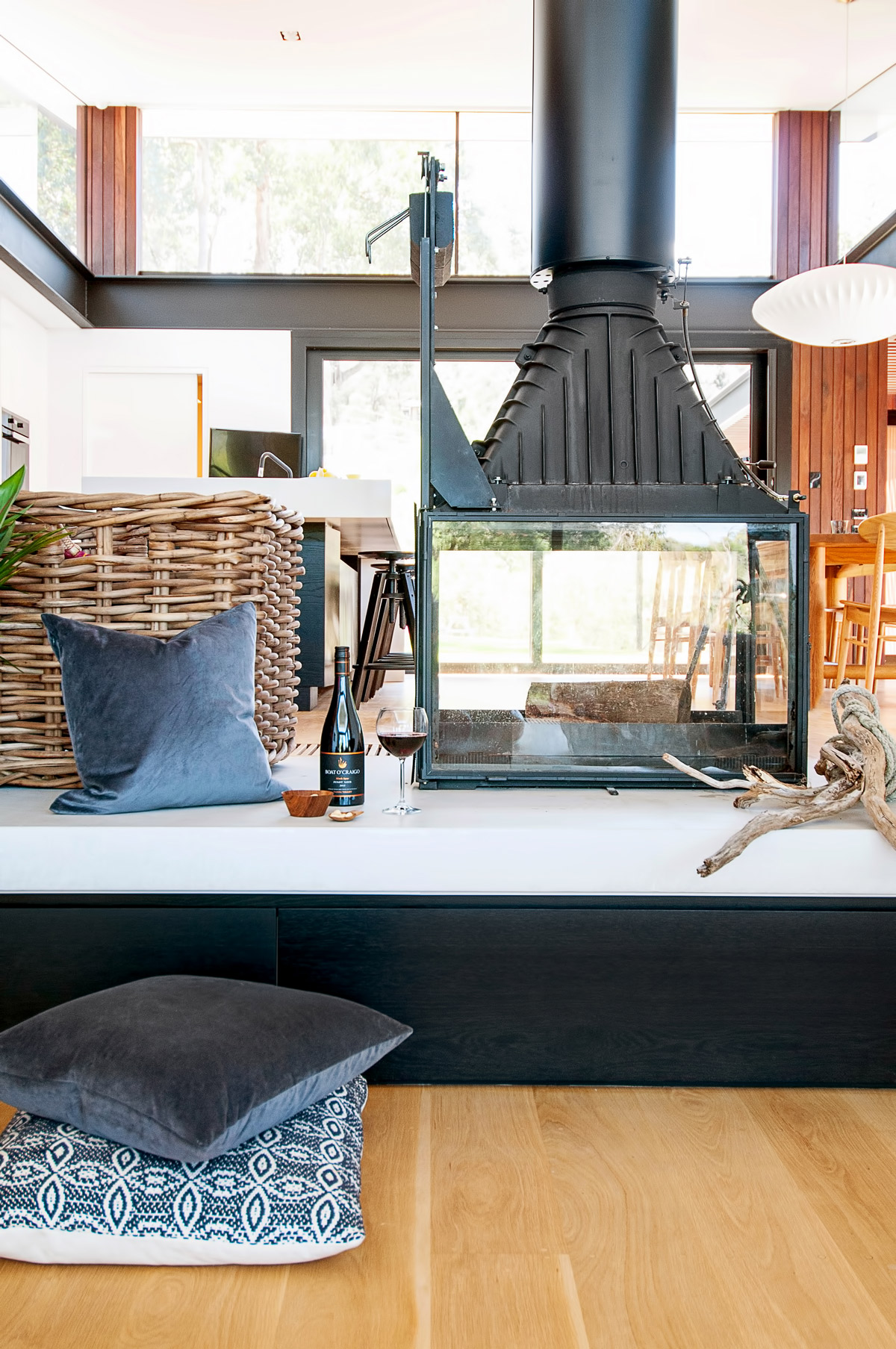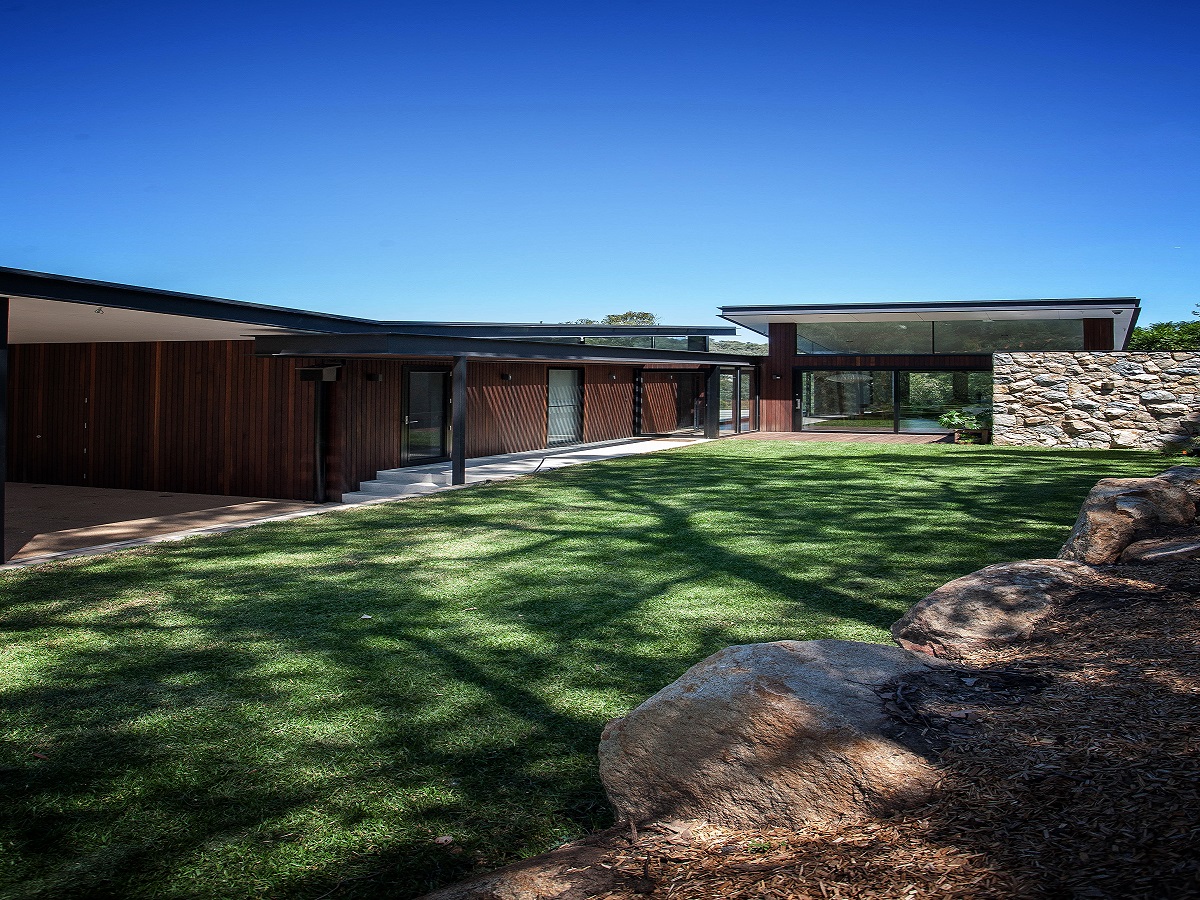 Photography by Marvelle Photography.