Name: Lucy + Lily (we've answered these together because we're pretty much the same person anyway)
Brand: Peaches+Keen
Job Title: Makers (plus CEO's, accountants, PR's, coffee makers and everything else in between)
Location: Windsor, Melbourne

Ah we love this bright and wonderful working studio home. So much colour and life to inspire all sorts of magic!

1. What did you want to be when you were a little 'un?
Artists, of course.
2. What made you decide to start your own brand?
We've always admired each others work, and we were constantly talking of things we could do together. Finally we had an opportunity to create an exhibition together which was super dooper fun and successful… Peaches + Keen has simply grown from that first exhibition.
3. How would you describe your style of work?
Full of colour and fun. We make things that we would like to wear ourselves or hang on our walls.
4. What is the best and worst thing about being a designer?
Being creative for a living and also working with each other is the best thing about our job. The worst would be trying to fit everything in around family life, three little kids between us takes up quite a lot of time and brain power.
5. There's got to be something you're shit at? (What can't you do?)
Lucy: Shh… don't tell anyone, but I'm really shit at using the computer. Thank goodness for Lily!
Lily: Shh… don't tell Lucy, but I'm actually not that good at using the computer. Thank goodness for google!
6. What's your favourite guilty pleasure? (Be honest!)
Sending our children away to the grandparents and going out for a wine.
7. What are your top 5 websites/blogs at the moment and what makes them stand out?
We don't have much spare time to look at blogs at the moment, but here are some old favourites when we do…
Ariel Alasko
Wear Color
Plenty of Colour
The Jealous Curator
And this website is pretty handy at the moment
Pandora
8. Date, Marry, Kill… (List 3 celebrities. One you'd like to date, one you'd like to marry and one you'd prefer to kill)
Johnny Depp, Heath Ledger, Justin Bieber
9. So in the next couple of years your brand takes off like a rocket, multi million dollar offers start coming though the door. Do you stick with it? Sell out? Or Start again? (What and where will you end up in 10 years time?)
Stick with it and take over the world of course! In 10 years time we hope to still be best friends working together and having heaps of fun. Our kids will all be at school and we will be making a living doing what we love together.
10. Last movie you watched and was it any good?
Lucy – Dallas Buyers Club. Not too bad.
Lily – The Wolf of Wall Street. I was just excited that I stayed awake for a whole movie.

We have so much love for Peaches and Keen. Aside from being incredibly delightful people, they also have a clever knack for craftiness and very keen eye for  all things bright and brilliant. We are excited to see what's next install for this fab fun duo, check out these goodies and more online here!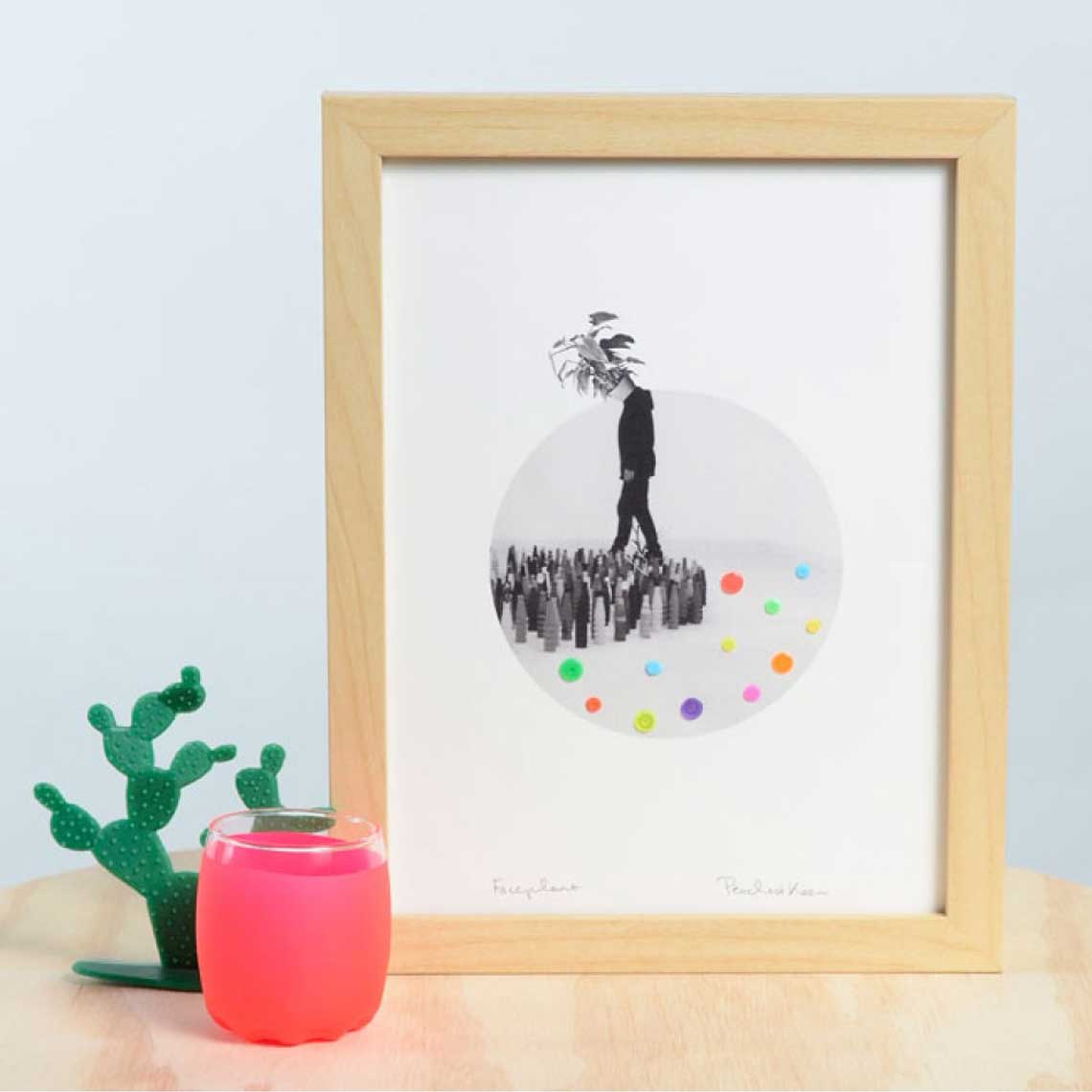 We did our very first collaboration with Peaches and Keen last year. To celebrate the launch of our HFG clock range we gave Lily and Lucy 4 blank timber clock faces and told them to 'go nuts'. The result were these stunning cactus creations, which have now all been snapped up by 4 very lucky punters. We're incredibly proud of this collab and can't wait to organise a few more! Take a look at these incredible clocks and the fun clip we put together about the creative process…

"Songs to listen to while you make earrings"
'An eclectic collection of sentimental favourites' by Peaches+Keen
My girls by Animal Collective

Cattle and Cane covered by Jimmy Little (originally by The Go Betweens)

Whispering and Singing by Boomgates

Golden Arrow by Darkside

Girl and the Sea by The Presets

Chasing Waterfalls by Faux Pas

Shades of Marble by Trentemoller

Genius of Love by Tom Tom Club

La Ritournelle by Sébastien Tellier

Echoes by Pink Floyd