We'd like to introduce you to the Lawry Street Residence, a beautifully renovated home tucked away in Melbourne's inner-north suburb of Northcote. The owners required an extension to their existing double-fronted Victorian weatherboard home and the addition of a two-storey studio out back. The project was undertaken by Melbourne-based boutique architecture studio, Ha Architecture in collaboration with Interior Architect, Jen Lowe and the result is truly charming.
Taking design cues from the existing structure, the new works are a reinterpretation of the weatherboard language expressed, with a modern and warm aesthetic edge. The owners had a collection of references, which were generally all contemporary warm spaces with some element of a shared or communal feeling about them. Take the kitchen, dining and living area of the house for example, which are all side-by-side. A modern, open-plan area that acts as the heart of everyday living and entertaining.
Look up in the living room and you won't miss the high-light north window maximising natural light in both the living and kitchen areas. All the windows have been strategically positioned to facilitate cross ventilation in the space, both perfect examples of clever architecture responding to the context and orientation of a house.
Both the studio and house frame the outdoor dining area and garden. Whilst the exterior views are intentionally minimised to improve the thermal performance of the space, they've been well-framed to create a strong connection to the backyard as well as achieve an intimate kitchen area with great natural light.
Livable and inviting, there's a certain warmth displayed in this project that speaks volumes!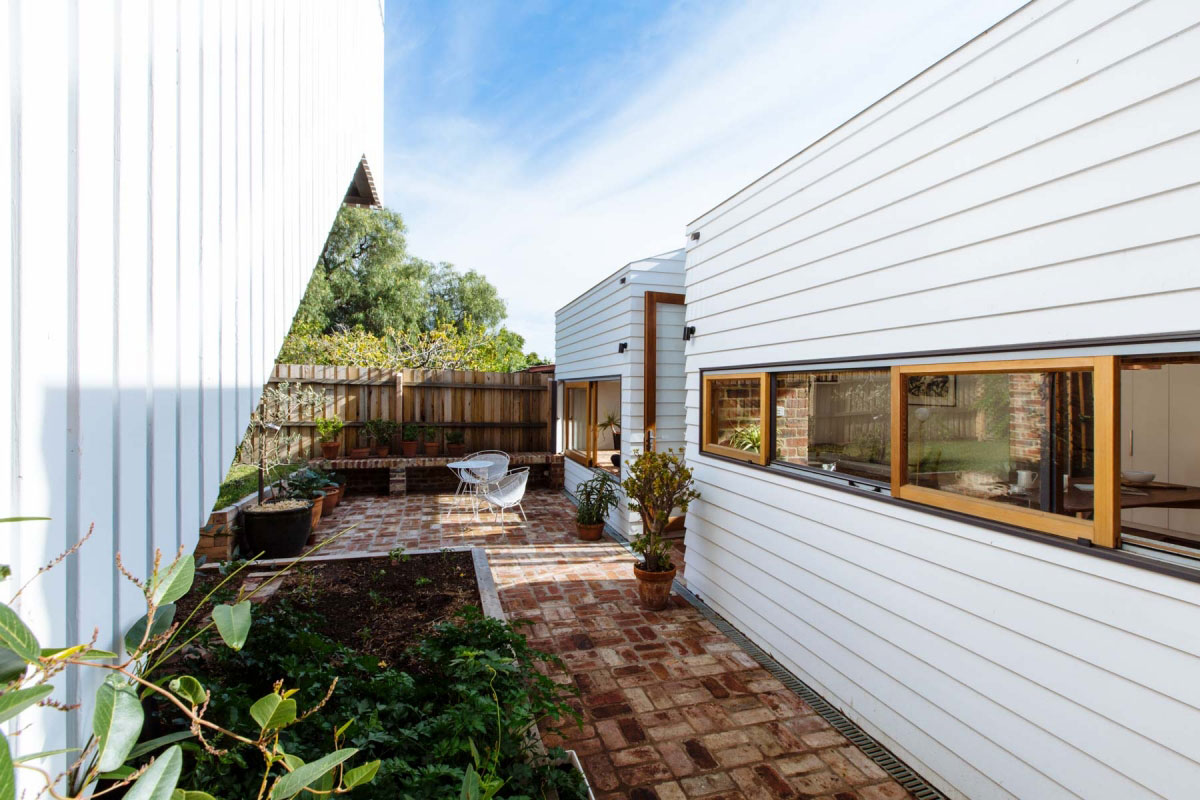 Photography by Kristoffer Paulsen.