This is a big call but Laura Blythman could quite possibly be the happiest person in the world. Her laughter and smile are infectious and her studio space is bursting at the seams with colour, card and fluro scrap paper. Laura is a master when it comes to collage. Her work often involves experiments with colour on paper, which is then taken into another space by cutting and pasting to layer and create a new artwork.
Designer, illustrator and creative director Laura Blythman is renowned for her vibrant use of colour and paper collage in her art prints. A playful collection of dreamt and imagined landscapes, flora, fauna and magical places are available in limited edition art prints, birch trays, gift cards and plenty more. Her recognisable aesthetic has garnered her a legion of fans and a super happy and colourful portfolio of work with clients ranging from start-up businesses to high-profile Australian and International brands.
"My work definitely needs to feel happy. I don't ever do anything that has any dark references at all… because when I'm working for me, it's got to make me happy and then if it makes other people happy then awesome!" says Laura. Her favourite colour is fluro peachy pink and she feels most happiest when she's creating.

We took ten with the lovely lady herself, Laura Blythman.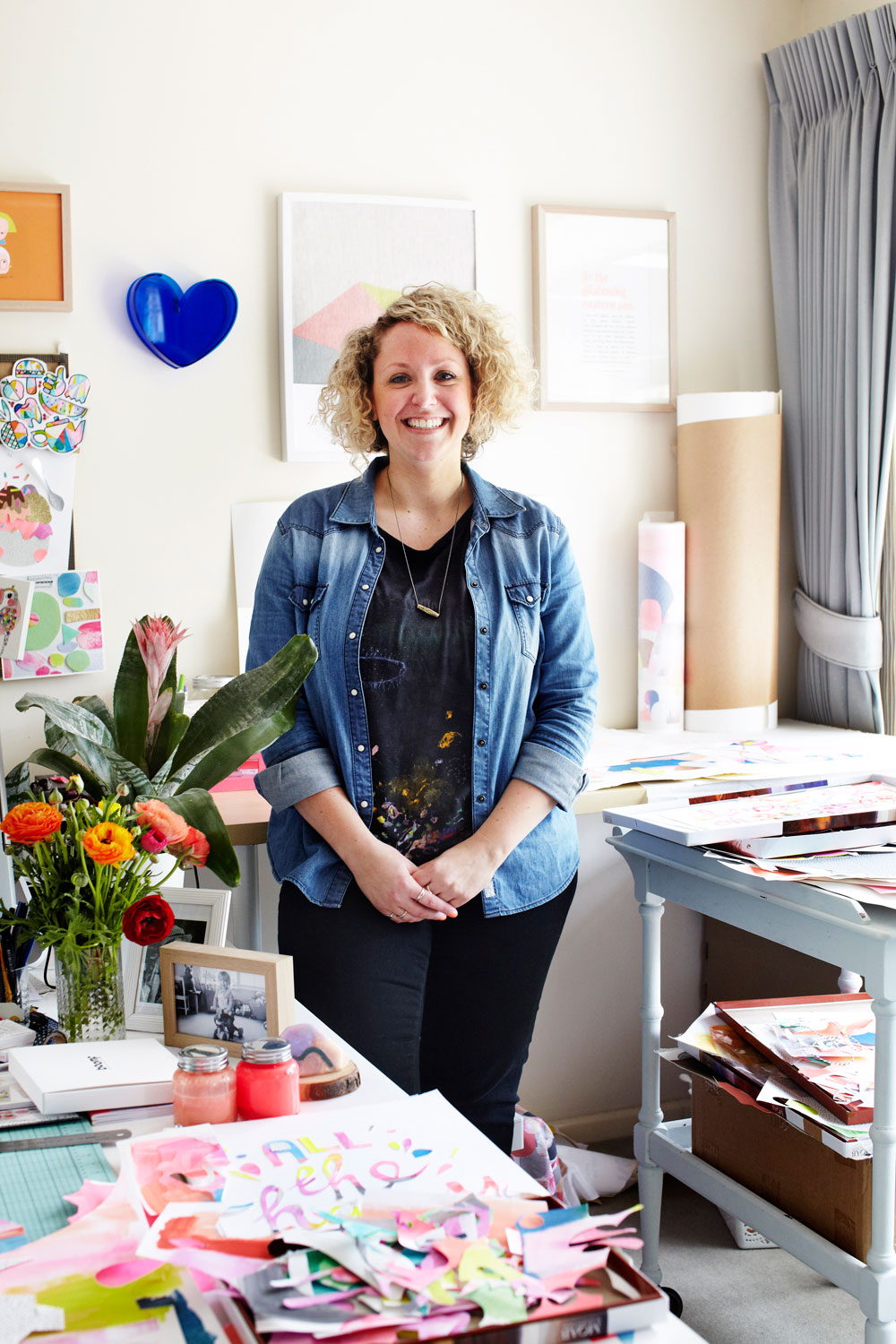 1. What did you want to be when you grew up? 
I didn't know specifically. But I did know it had to be something creative. Mum says I used to say I wanted to be a school teacher. This still may be on the cards for me. I do see teaching kids art in my future for sure! Not yet though.
2. When and what was the moment that prompted you to start your own brand?
I always wanted to make and do my own things and I fluffed around a bit with starting this while studying at Uni. But it became more real and began to really happen once I became a mum and was able to focus more.
3. In 3 words, describe your occupation.
Imaginary Dreamscape Creator.
4. What is the best piece of advice you've ever received? 
Be you. Be Authentic. Quit that stupid hairdressing apprenticeship that you despise, stop partying so hard, and go back to Uni and get your Design Degree.
5. What is your favourite creative outlet to get the juices flowing?
Painting all the paper, cutting it up, and assembling it into a new thing, while listening to an audiobook. Generally fictional fluff stories, though lately, I'm listening to classical as inspired by an awesome encounter at an art fair. (Think Fantasia style tunes)
6. Where do you see yourself and the brand in 10 years time?
I hope to be doing everything bigger, better and even more beautiful.
7. If you could invite any five celebrities to dinner, who would be on the guest list? 
Jennifer Coolidge for laughs
Solange for tunes
Dave the handsome guy from the ING television ad because I have a massive crush on him. So, if anyone knows him…
Ilana Glazer and Abbi Jacobson because I just feel like we'd be great friends
That F grade celeb, my bestie Pete Cromer because I just wouldn't want him to miss out
8. What was the last rule you broke?
I just let my kid watch his iPad before school. You do what you gotta do to get things done!
9. Do you have any hidden talents?
I have an exceptional inner compass and road map directions memory. Oh and excellent spacial awareness when reverse parking. Parking Skillz. Thanks Dad.
10. What was the last movie you saw and was it any good?
'Big Business' with Lily Tomlin and Bette Midler… such a classic!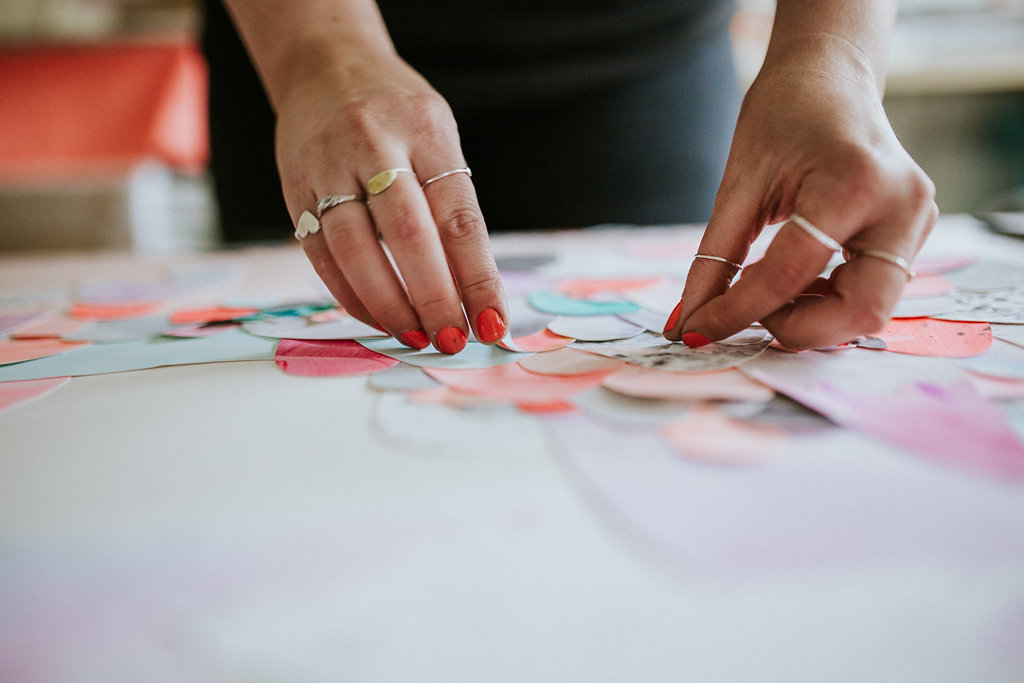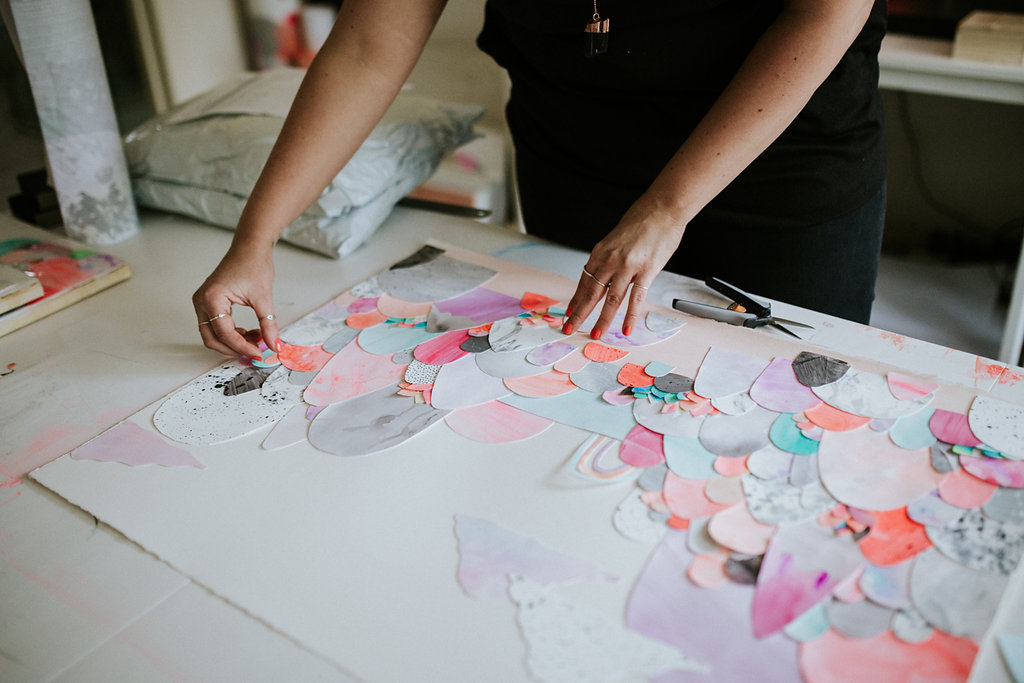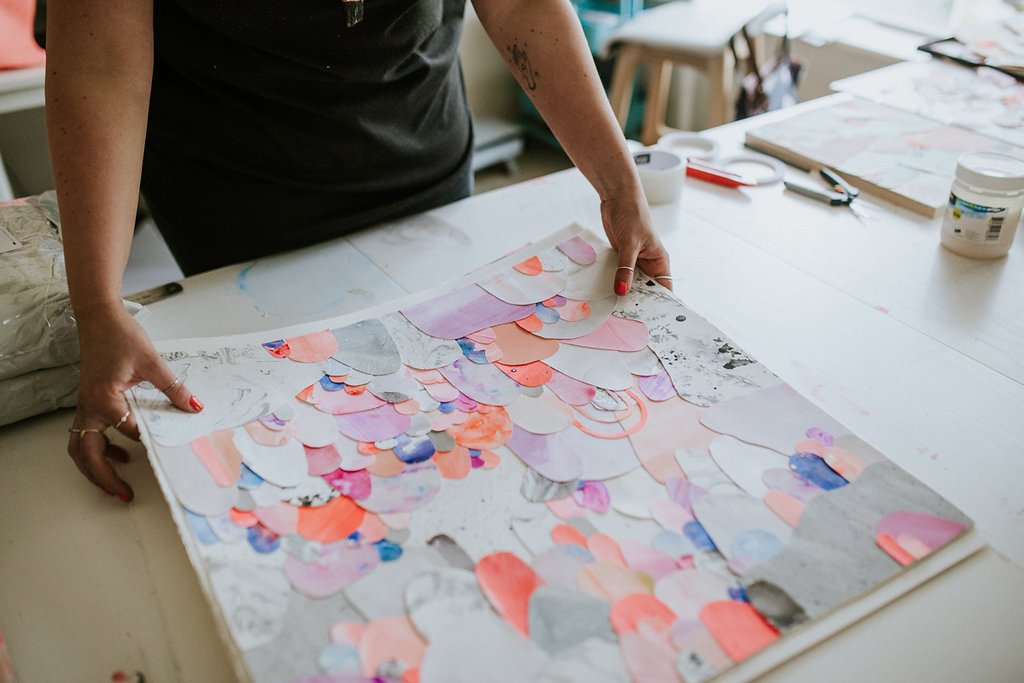 Laura's positive approach to her work is very much evident in everything that she creates. Distinctly Laura-ish, each piece accurately reflects her cheerful personality, which we absolutely love. If you ask us, a dose of Laura Blythman's playful illustrations is just what the doctor ordered.
We were lucky enough to have a front row seat whilst Laura put the finishing touches on her Hunting Collective clock back in 2014. She very casually and happily picked up her scissors and starting working as we busied ourselves around her. Take a look at the video we captured in Laura's vibrant space so you can get a closer look into the magical, happy world that belongs to Laura.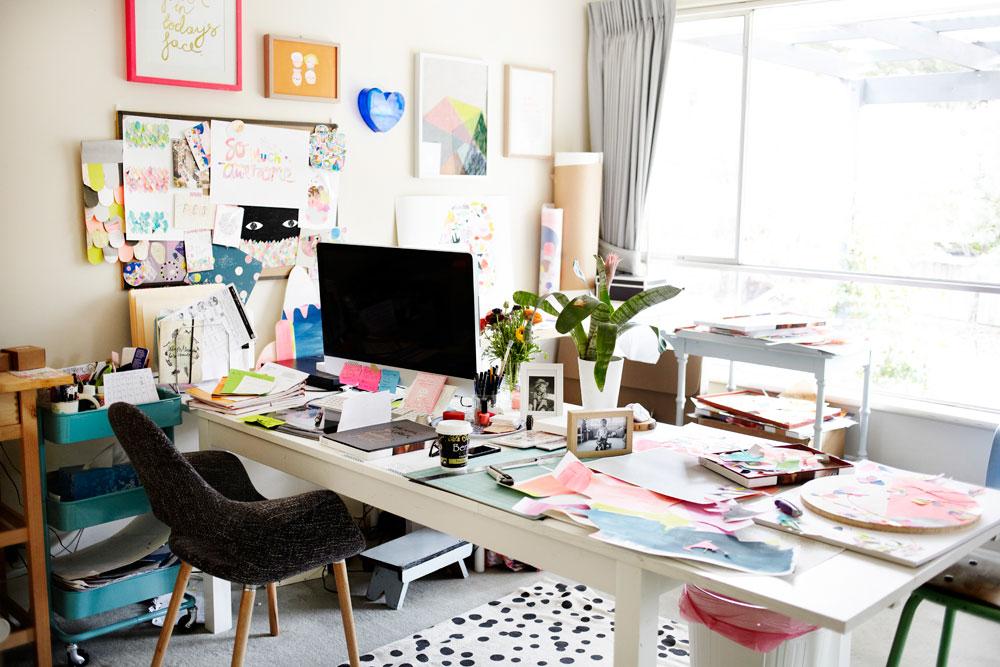 "All the Goodness"
"I LOVE making playlists. I LOVE forcing the songs I'm loving on my friends. I used to make mix CDs for everyone all the time. It's been ages, so I loved doing this. So, please like them. If you do I'll think you're all at least 20-25% cooler. Enjoy! Some are pure fun, one hurts my heart and some have that vintage 80's vibe I freakin' love to death." – Laura
Want to pimp your walls? Check out Laura Blythman's playful and colourful illustrations at Hunting for George.
Photography by Sophie Timothy and Bec Hudson.