From the street, this home presents as a Victorian-era weatherboard cottage on a typical inner-city Melbourne street. But things aren't always what they seem. Better known as Henry Street House, Eugene Cheah Architecture have transformed the rear of this cottage with a minimalistic modern extension. With its amazing sustainable and eco-conscious features that will sure make any visitor feel a little house envy.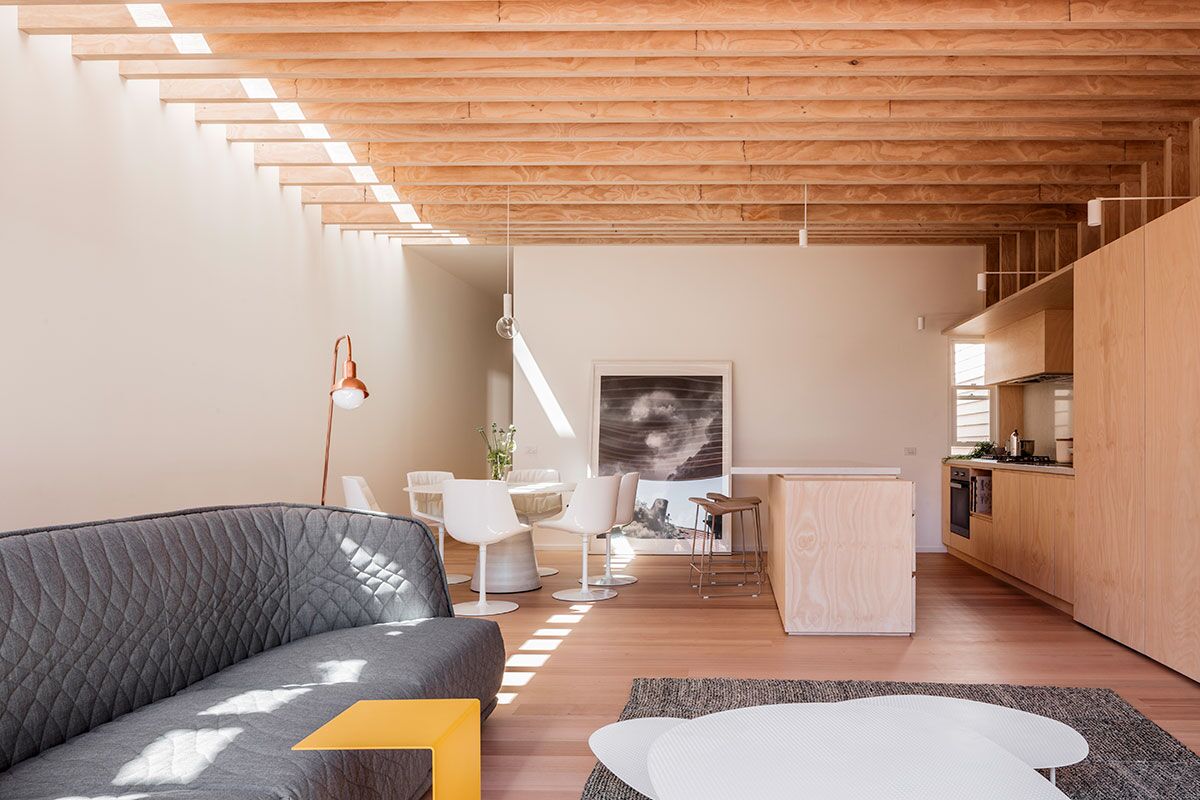 A modest project in both scale and budget, the extension to Henry Street House took place in a cramped dark area at the rear of the cottage. Conscious of the existing fabric of the building, the architects accentuated the contrast of old and new as inhabitants move from the enclosed spaces in the existing home, into this large, open, light-filled extension outback.
The overall experience of the house is of the tracks of sunlight and shadow moving across the space. A carefully considered full-length skylight on the north edge of the space brings in abundant light, which is filtered and diffused by the exposed rafters, changing through the course of the day, and amplified by the varying depths of the rafters.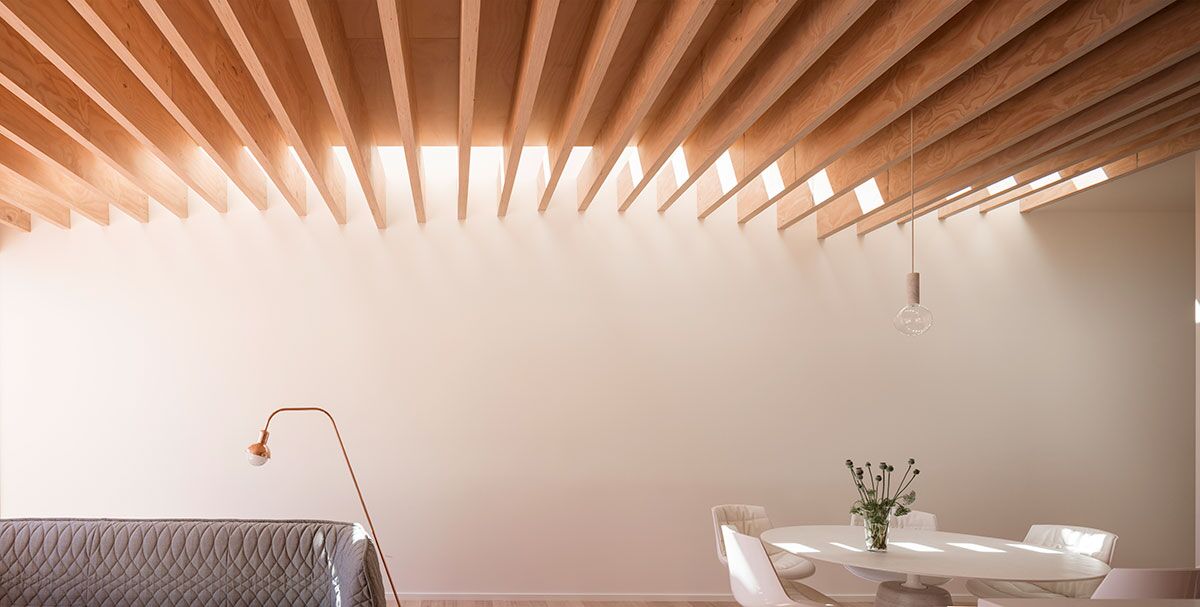 The structure and cladding of the extension is almost entirely built of laminated hoop pine. The use of a singular material acts as a unifying texture, defining the experience of the new space. Timber features are prominent in the interior, helping to create a warm, contemporary atmosphere. Carefully picked minimalistic furniture and decor compliment the space perfectly, whilst the use of a neutral colour palette effortlessly pulls it all together.
The single-storey unit has a total living area of 155 square meters. It has two medium-sized bedrooms, master bedroom with ensuite, European laundry, an open plan living and dining area and sliding glass doors opening onto the expansive timber deck and courtyard.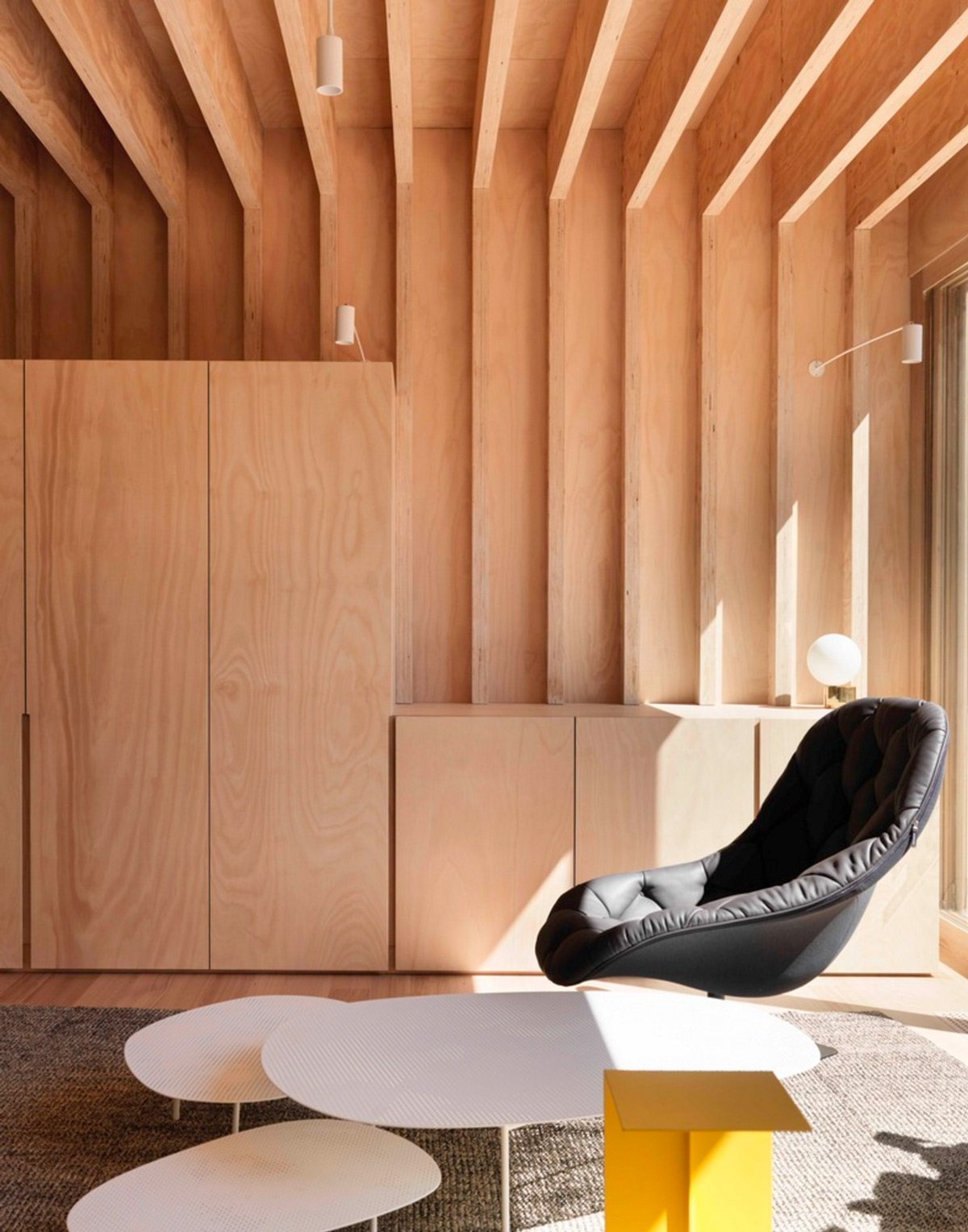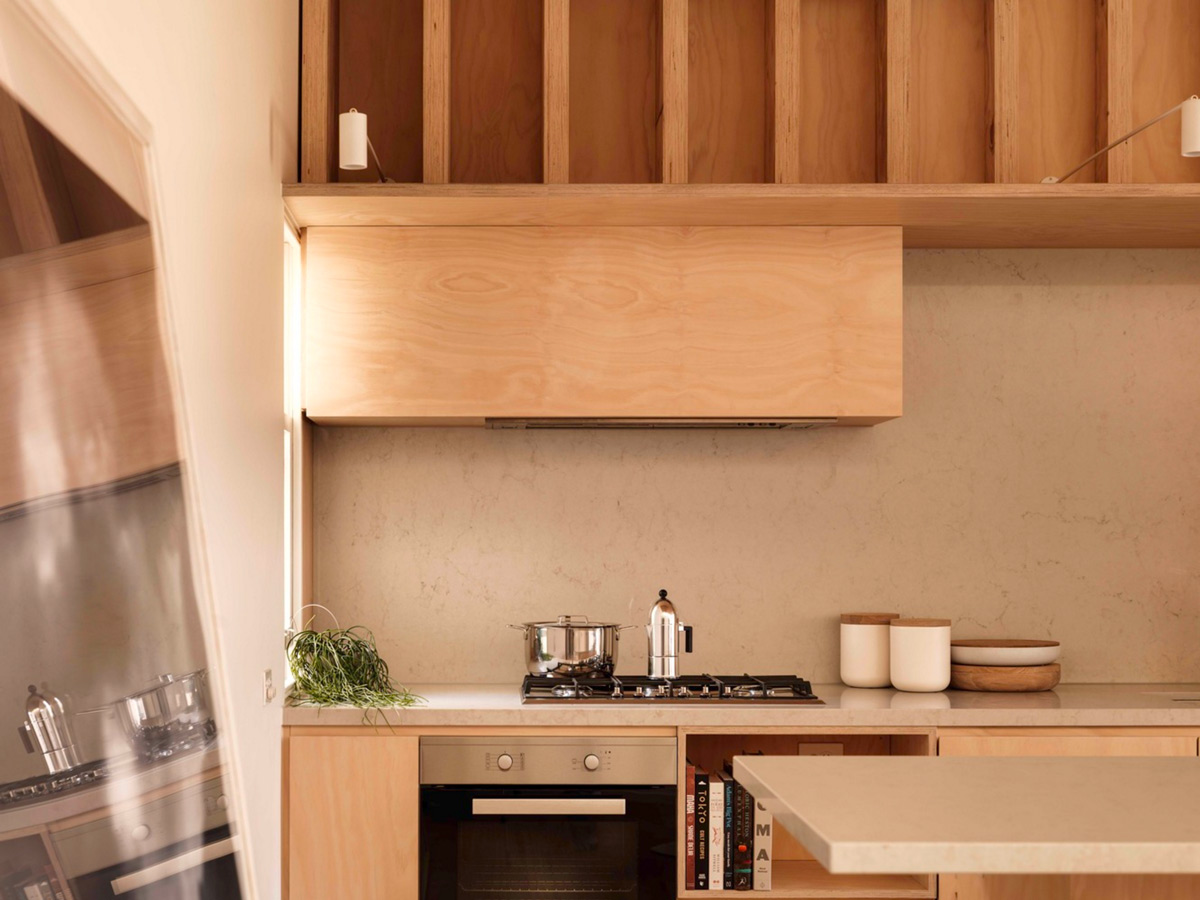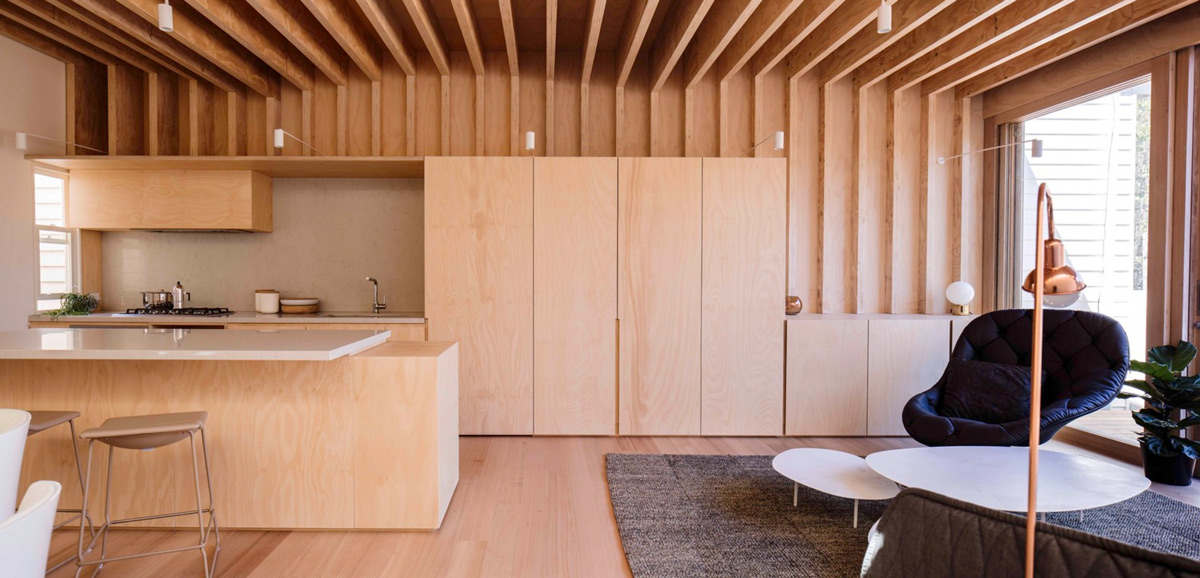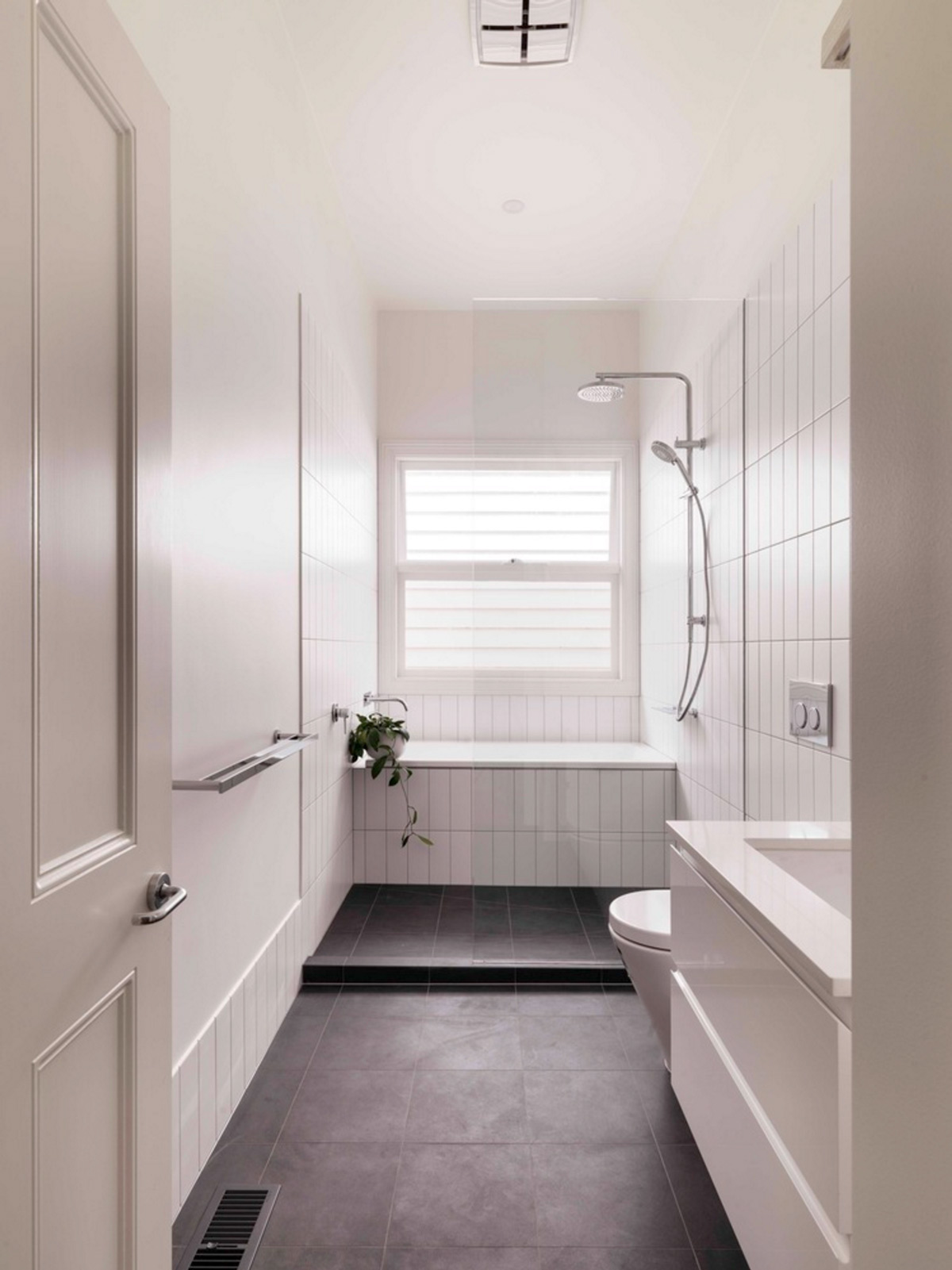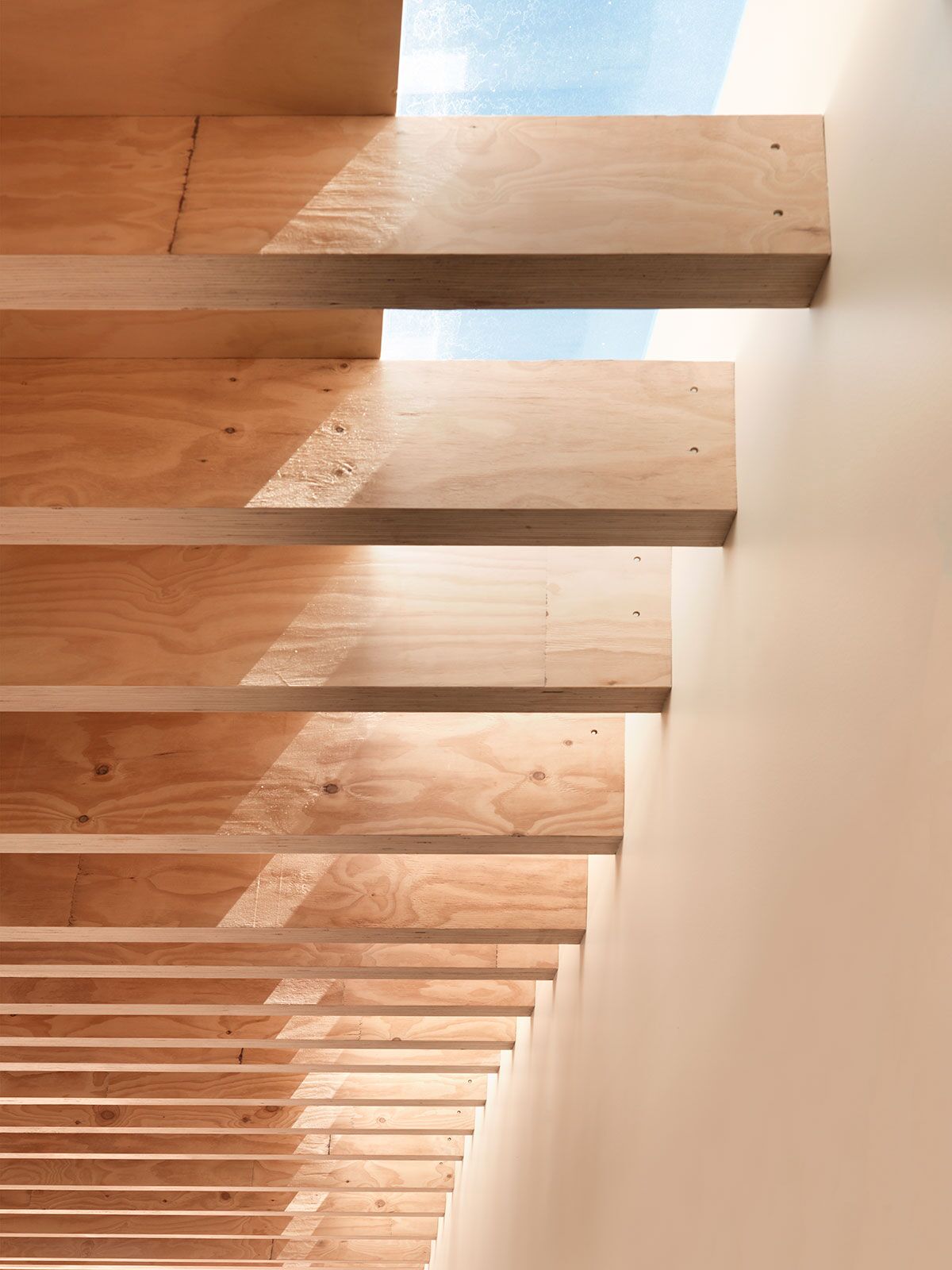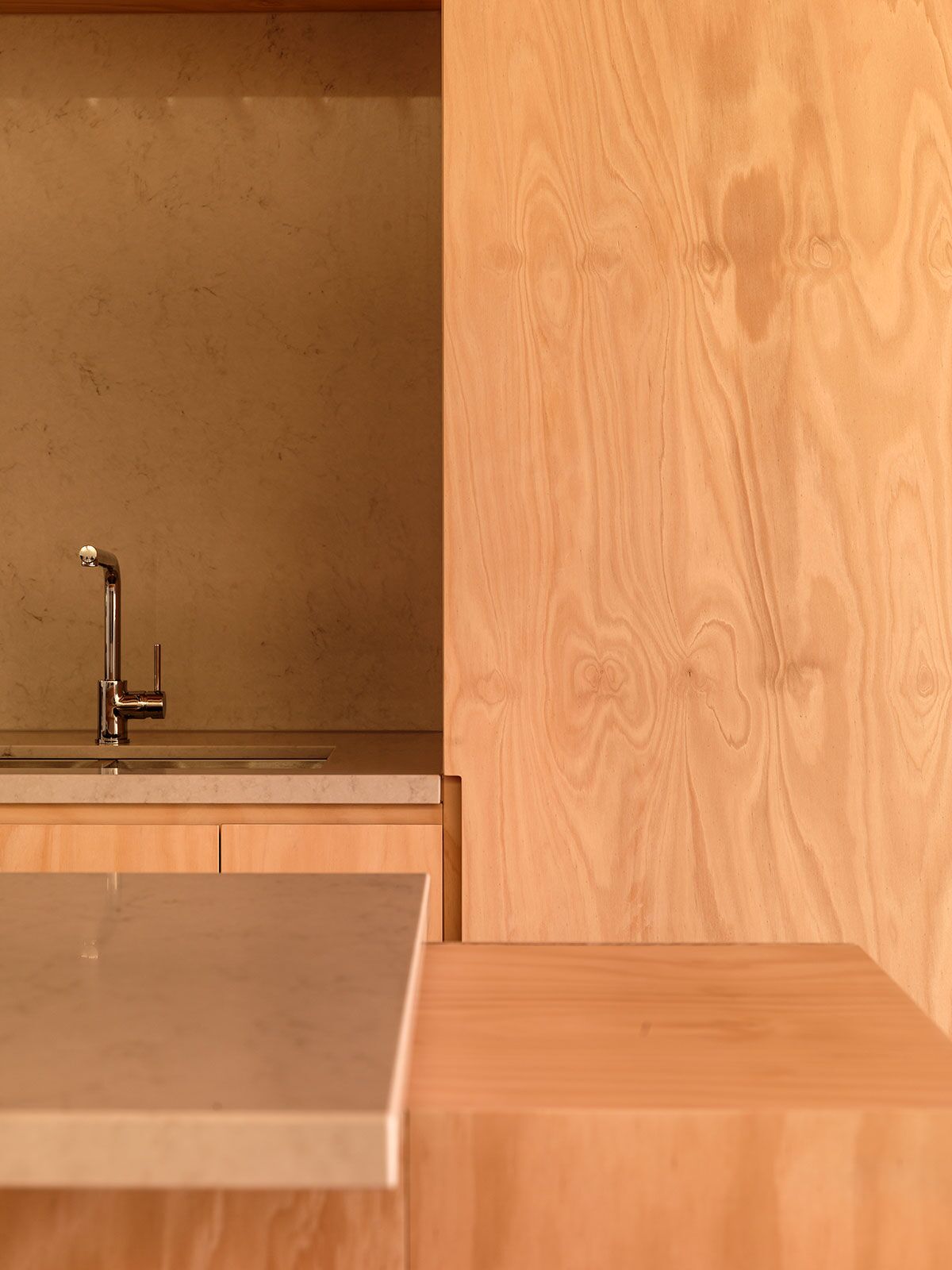 Photography by Trevor Mein.