This season we collaborated with Melbourne designer Grazia Materia. Hunting for George co-founders Lucy Glade-Wright and Jo Harris first met Grazia a few years ago after loaning one of her furniture pieces for a photoshoot. To say thank you the girls asked her in for coffee and Grazia blew into the Hunting for George studio like an outrageous old friend. 
Since then she's started her own brand Grazia and Co, with furniture designs that are uncomplicated, elegant and exceptionally made. It was a pleasure working with Grazia on this Australian made collaboration that includes a range of wool and leather ottomans as well as a new upholstered addition to our Hunting for George Oliver bed.
"We were thrilled to collaborate with Grazia. We've known each other for a few years now and we've always admired Grazia's exceptional knowledge of quality materials and craftsmanship. Her devotion to Australian made is something that we also wanted to support. We relish the opportunity to make products locally when we can." says Jo Harris, Hunting for George co-founder.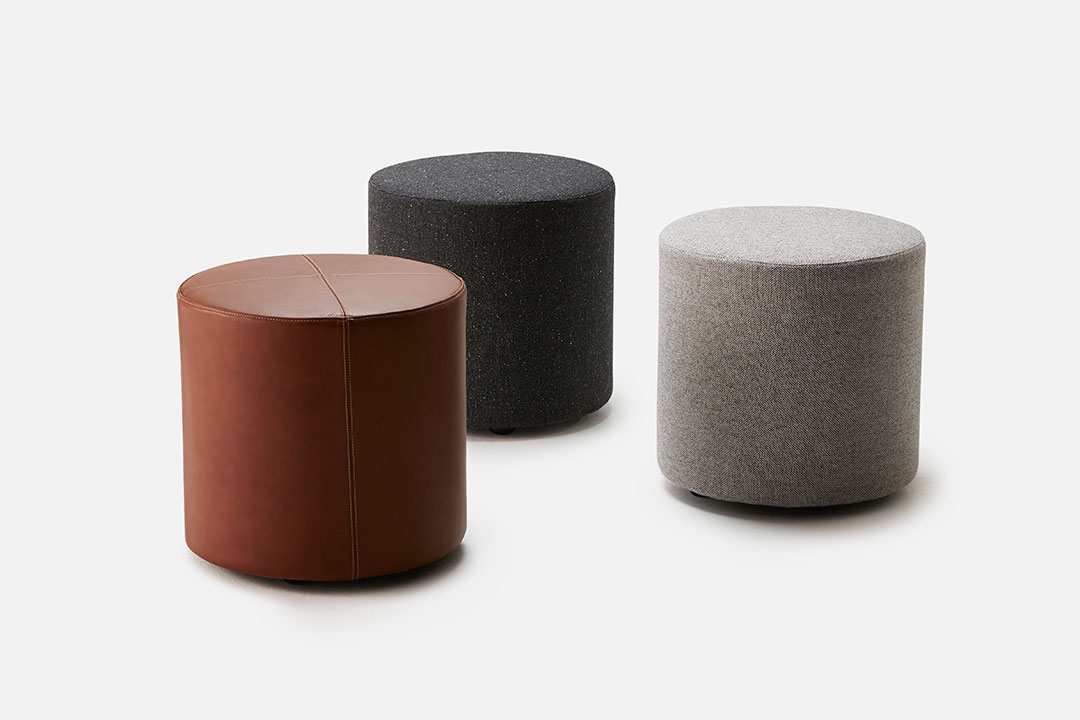 Introducing the Rollo Ottoman, available in charcoal and grey wool upholstery and tan aniline leather. We took some time out with Grazia to ask her a few questions about the collection.
How are the ottomans built?
The ottomans have a timber frame which are covered with a green star rated commercial grade foam and upholstered in a good quality wool upholstery fabric or complete aniline leather.
How do you like to use and style ottomans in your home?
The cylindrical ottomans are great as side tables as they have a firm top. They can be useful as an additional seat at the dinner table or desk. They also look great in a corner as an alternative to a bedroom chair.
What colour and type of bed linen do you think would work best with the colour of the upholstered bed head?
The commercial felted wool upholstery is natural and neutral enough to work with most colours and textures. I love it styled with the soft blue and pink tones of the Mr and Mrs Smith quilt paired with the freshness of crisp white sheets.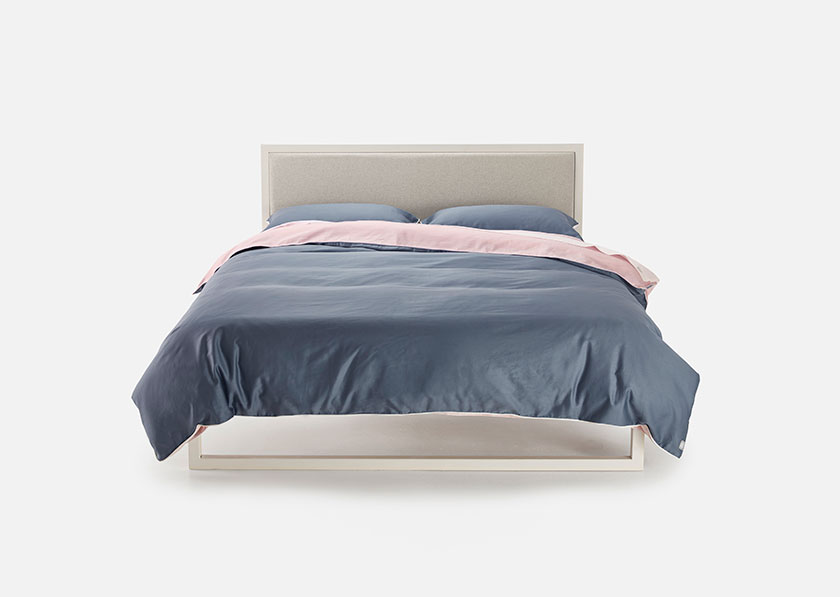 Introducing our new wool upholstered Hunting for George Oliver Bed in queen. Made in Melbourne in collaboration with Grazia Materia. Styled with the Mr & Mrs Smith quilt set and Ice White sheets.
"We reached out to Grazia for advice on upholstering our Oliver bed. We looked through a range of fabrics and chose a wool fabric that is subtle with both warm and cool tones. It was important to us that we maintain the uncomplicated nature of our design and we felt that this fabric would be able to complement a range of different colours and textures in the bedroom." says Lucy Glade-Wright, Hunting for George co-founder.
"It's remarkable how much the upholstery finish changes the overall aesthetic of the Oliver bed. It adds an incredible tactile quality with the addition of fabric and the foam padded back also creates a new focal point and enticing resting area." Lucy Glade-Wright.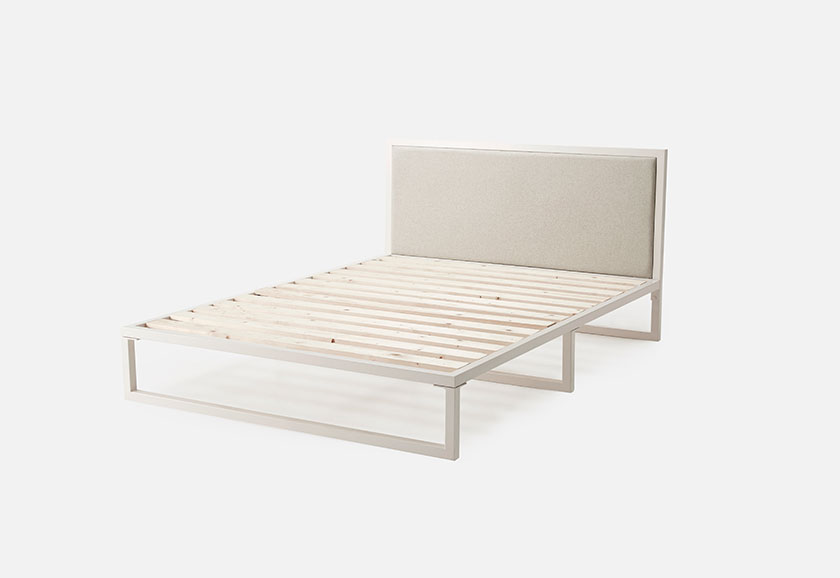 Detail of the upholstered Oliver Bed in queen.
Hunting for George is also proud to be an exclusive stockist of Grazia Materia's signature homeware collection Grazia & Co. With beautiful Australian made pieces such as the Tommy Tray, Big Boy Floor Cushion and Aliya Bedside Table. Our favourite is the Big Boy Floor Cushion… he is exactly as he sounds BIG and is the most amazing addition to a lounge room.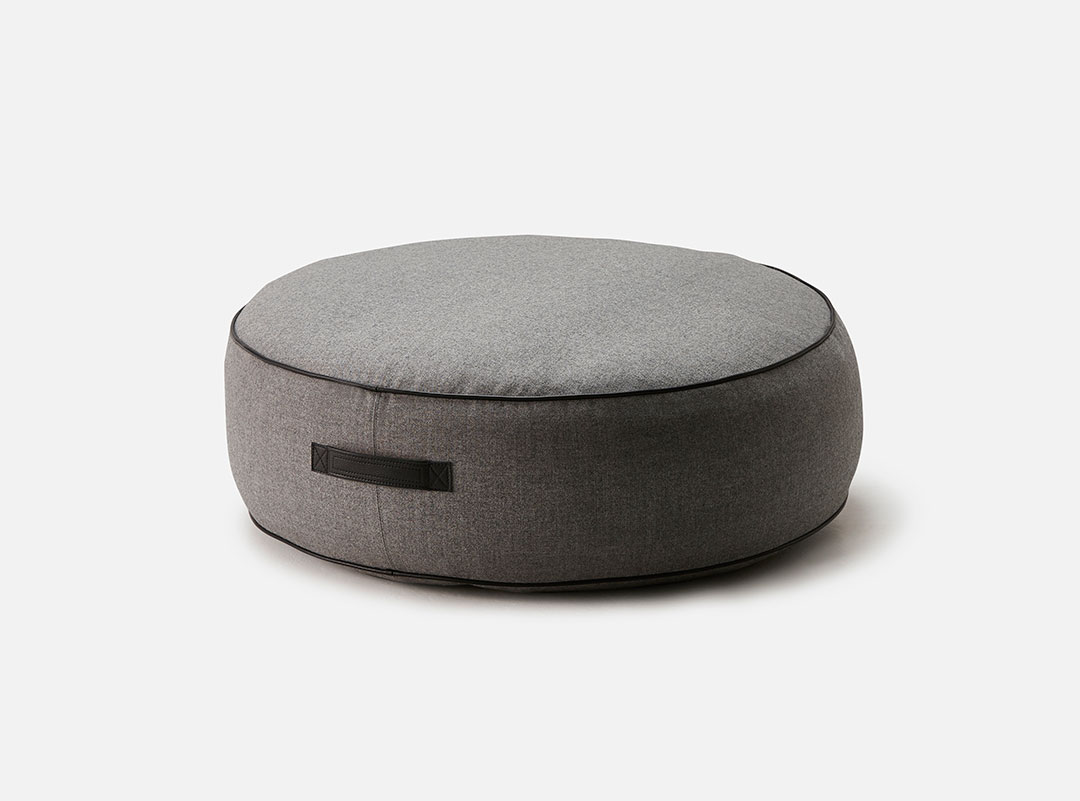 Big Boy floor cushion, available at Hunting for George.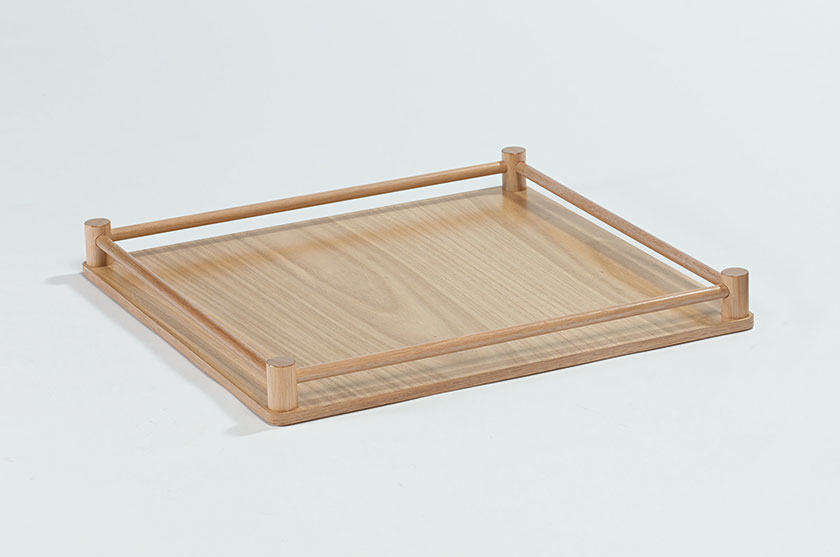 Tommy Tray, available at Hunting for George.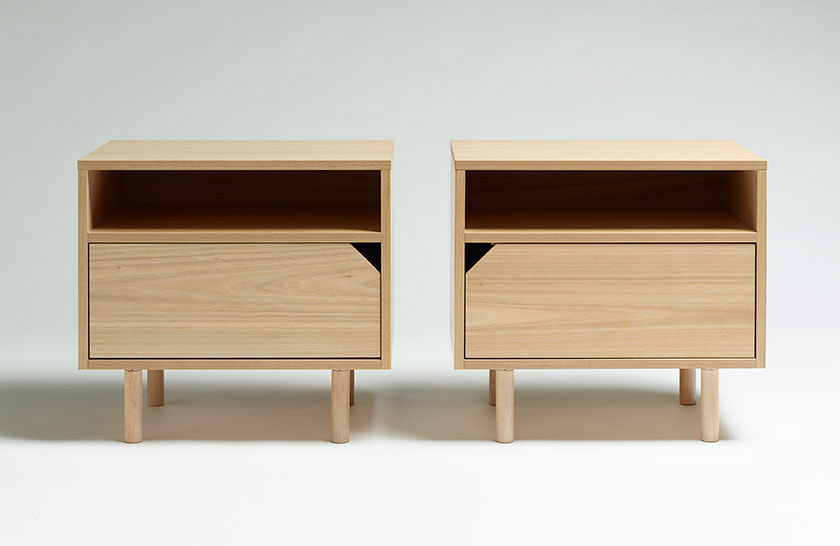 Aliya Bedside Table, available at Hunting for George.