Ok ok so it's no secret that we're fans of Larritt Evans' work and today, we take a look at another project from the Melbourne based Interior Designer. Dank Street House in Albert Park, has enough interior eye candy to satisfy all your domestic cravings for at least a few weeks or more. Grab yourself a cuppa because we're taking you on a complete house tour. Come on in!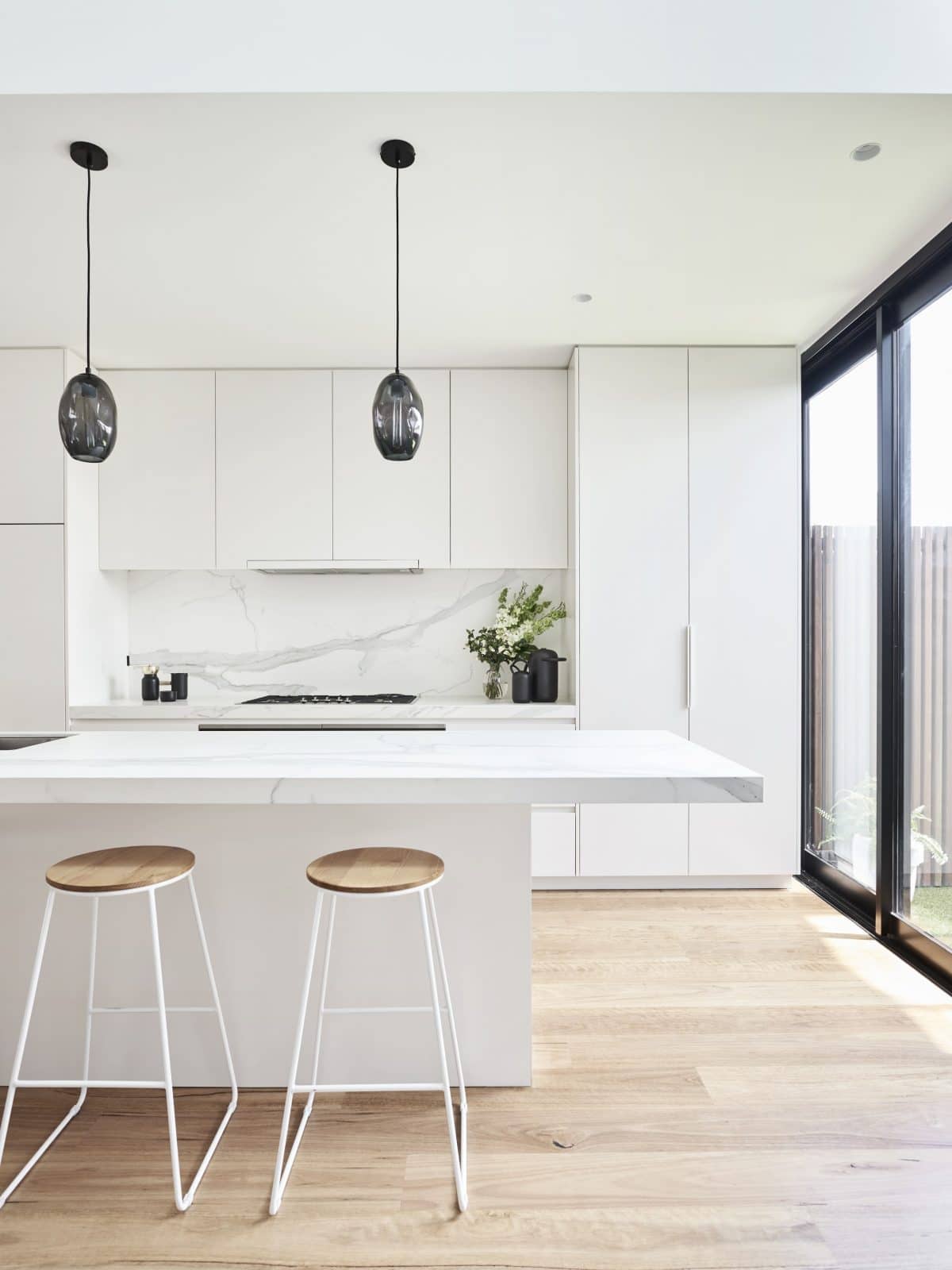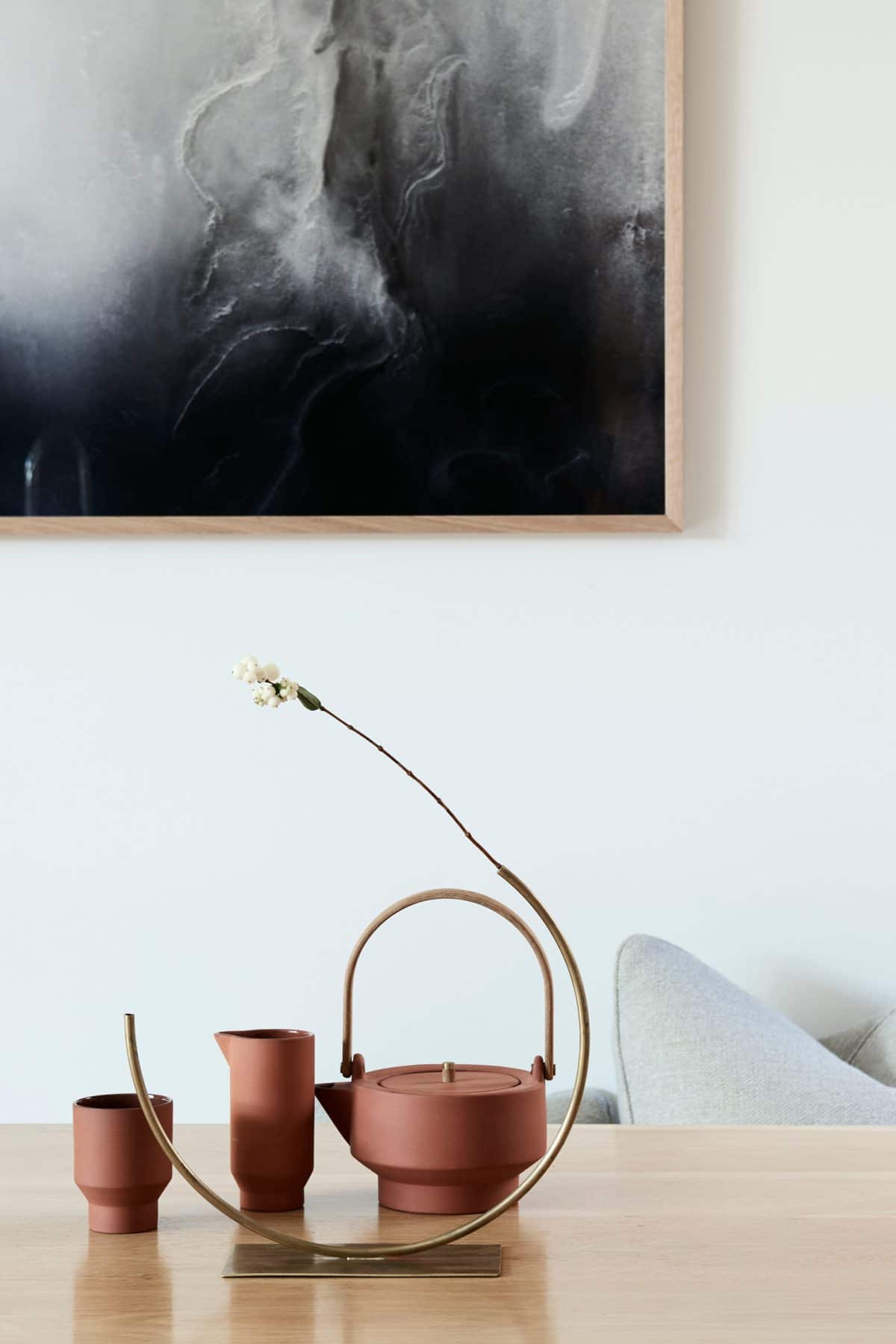 Dank Street Albert Park presents an upfront simplicity with a strong focus on material harmony and details. The house opens with a predominantly white interior that seamlessly connects the walls to the ceiling, allowing more light to flood the entire space from the skylight just between the kitchen and dining areas.
Common spaces are kept neat and clean with the help of efficient storage spaces that are kept in the built-in cupboards and drawers, concealing any clutter in sight that will seriously impress anyone, even yourself. *wink*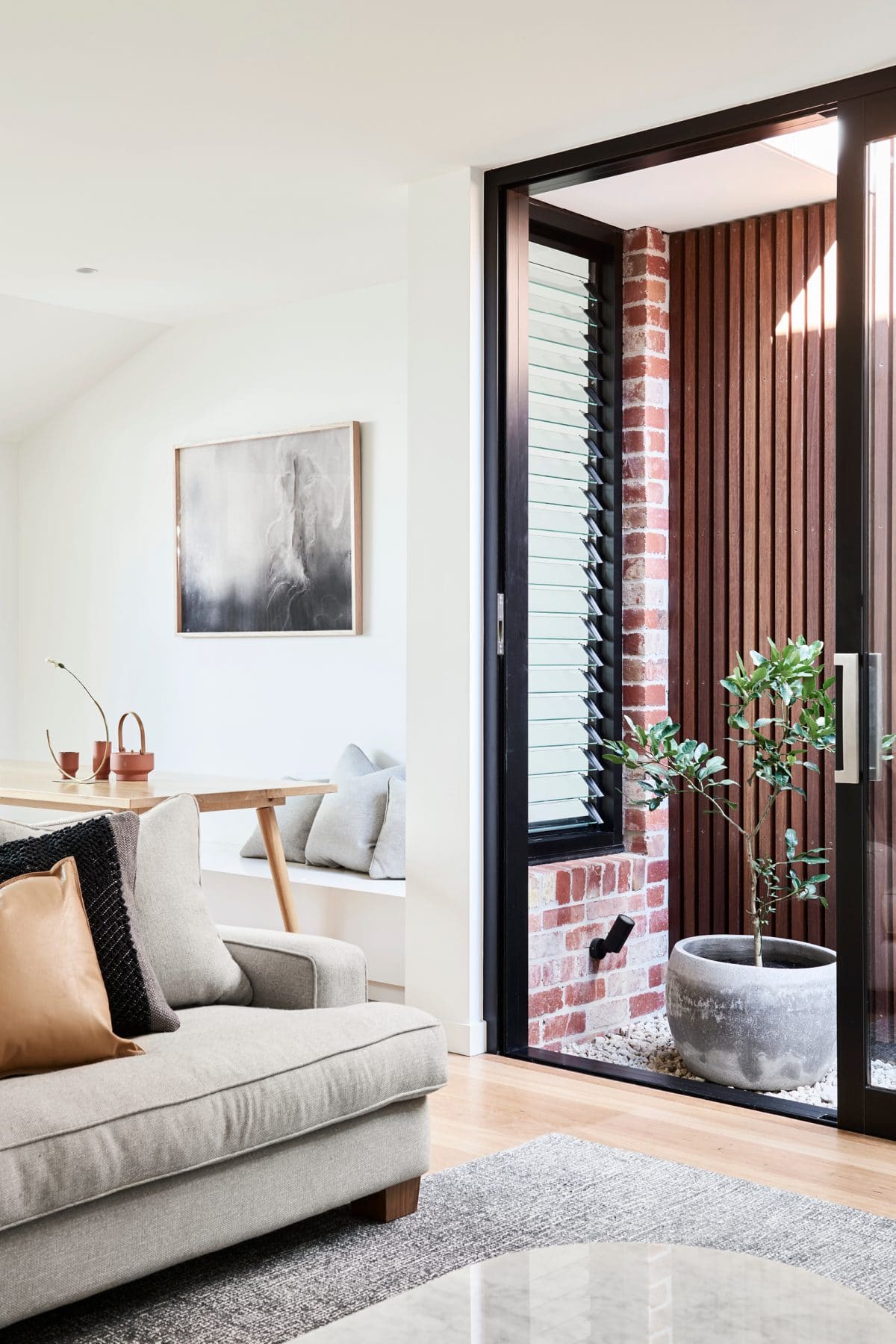 Clever built in seating above maximises space.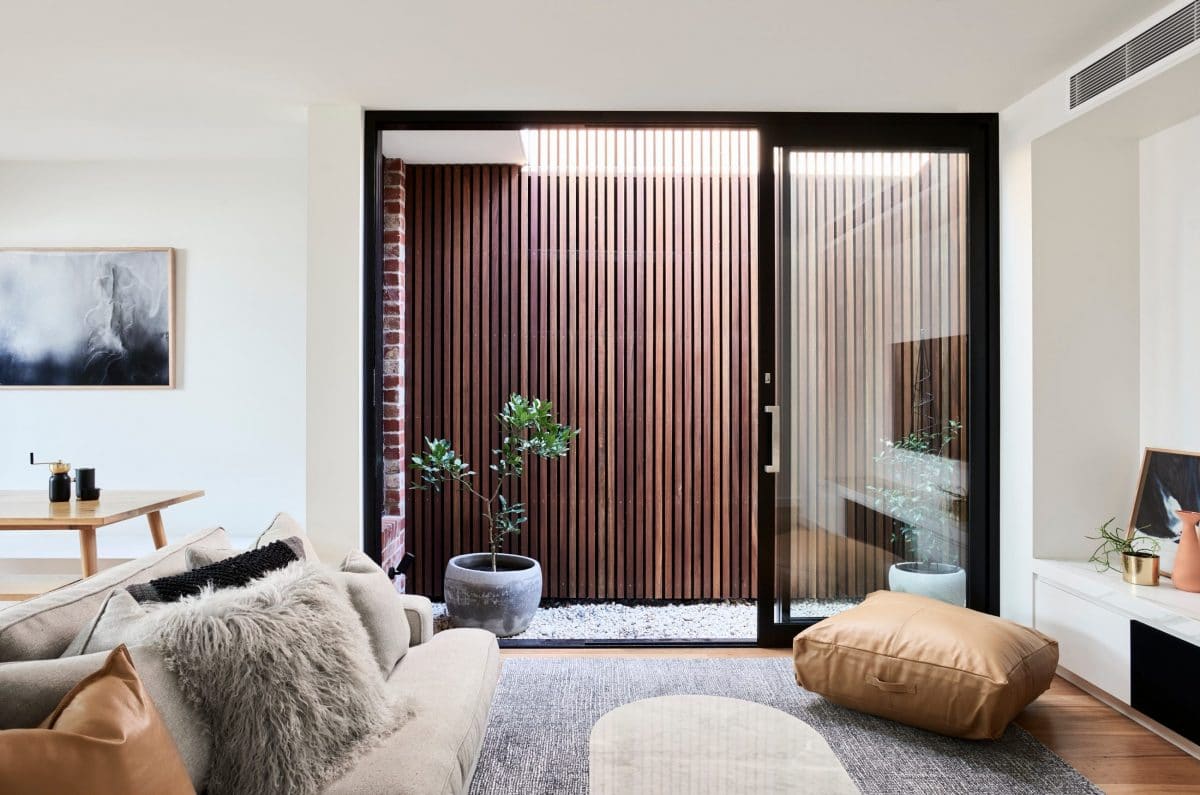 Material choices vary across hard and soft, dark and light to create an illusion of levels and volume in a flat area. A glass sliding door from the living area opens to a panel of dark-washed timber along the outdoor patio. Furniture and other fixtures are straightforward with their simplicity and versatility with just the right amount of aesthetic contribution. The contrasting materials in and around the common spaces break the monotony of the predominantly white interiors.
Spaces are well utilised with an open plan living structure, providing more flexibility and free space for the residents to enjoy and grow in.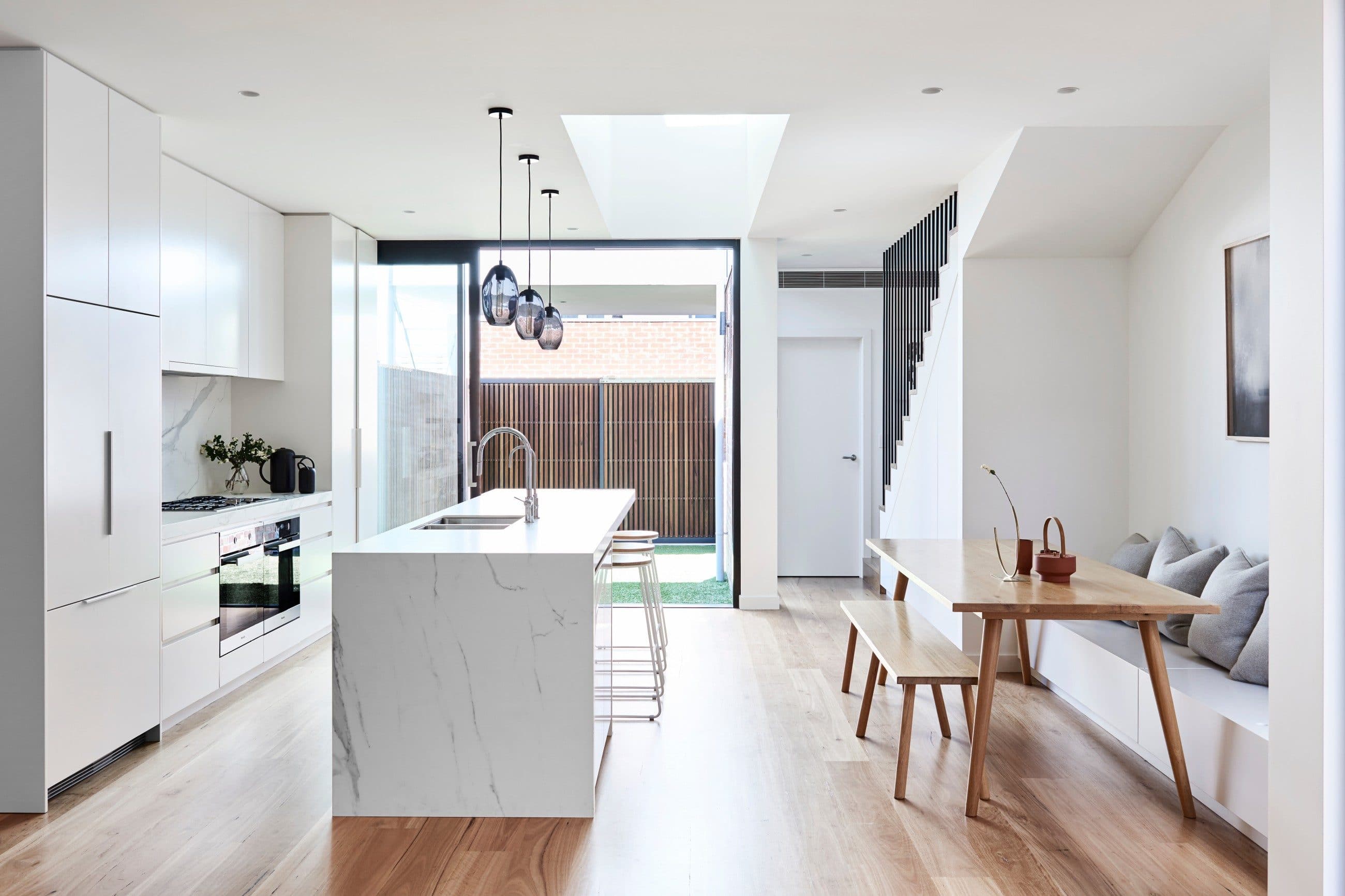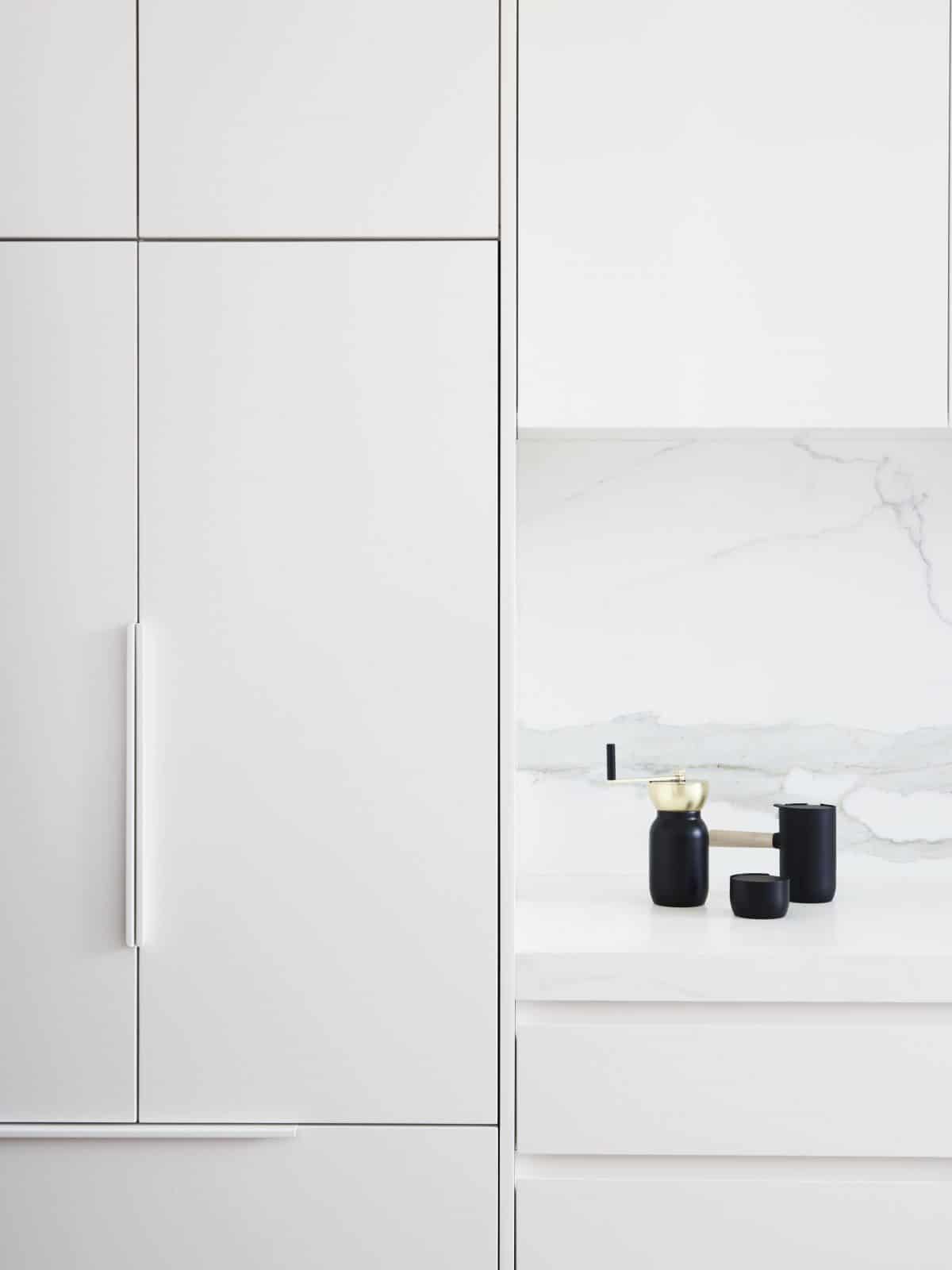 Hello Collar Espresso Maker from Stelton, we see you…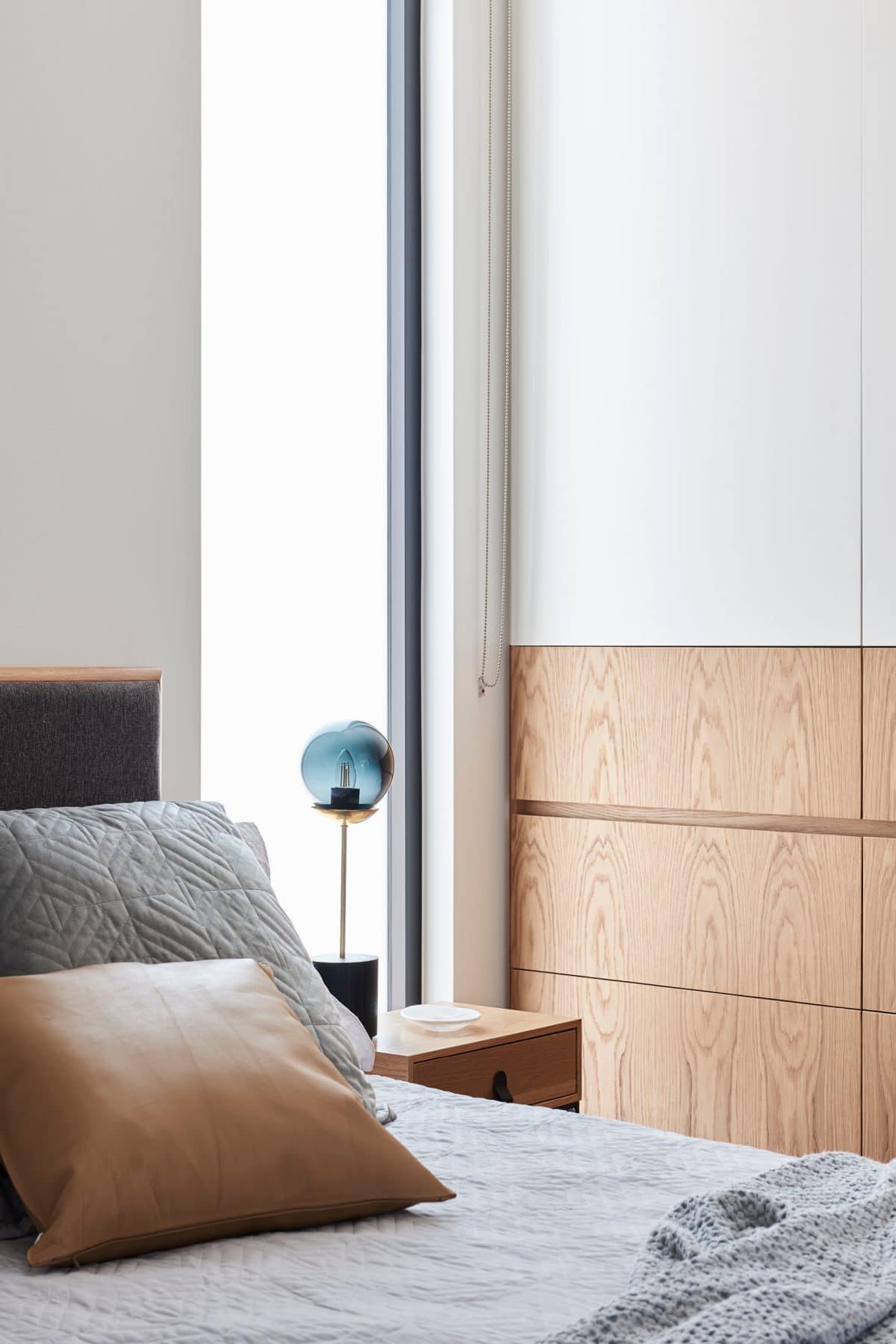 While the rest of the areas in the Dank Street Albert Park are already kept cosy to make anyone feel more at home than elsewhere, it extends a generous amount of warmth to the intimate walls of the bedroom. The levels of the contrasting materials have found their balance in the personal spaces, allowing just the right mix of dark and light elements.
Dank Street Albert Park proves that luxury can also be found in simplicity, as long as you got a good imagination to let loose.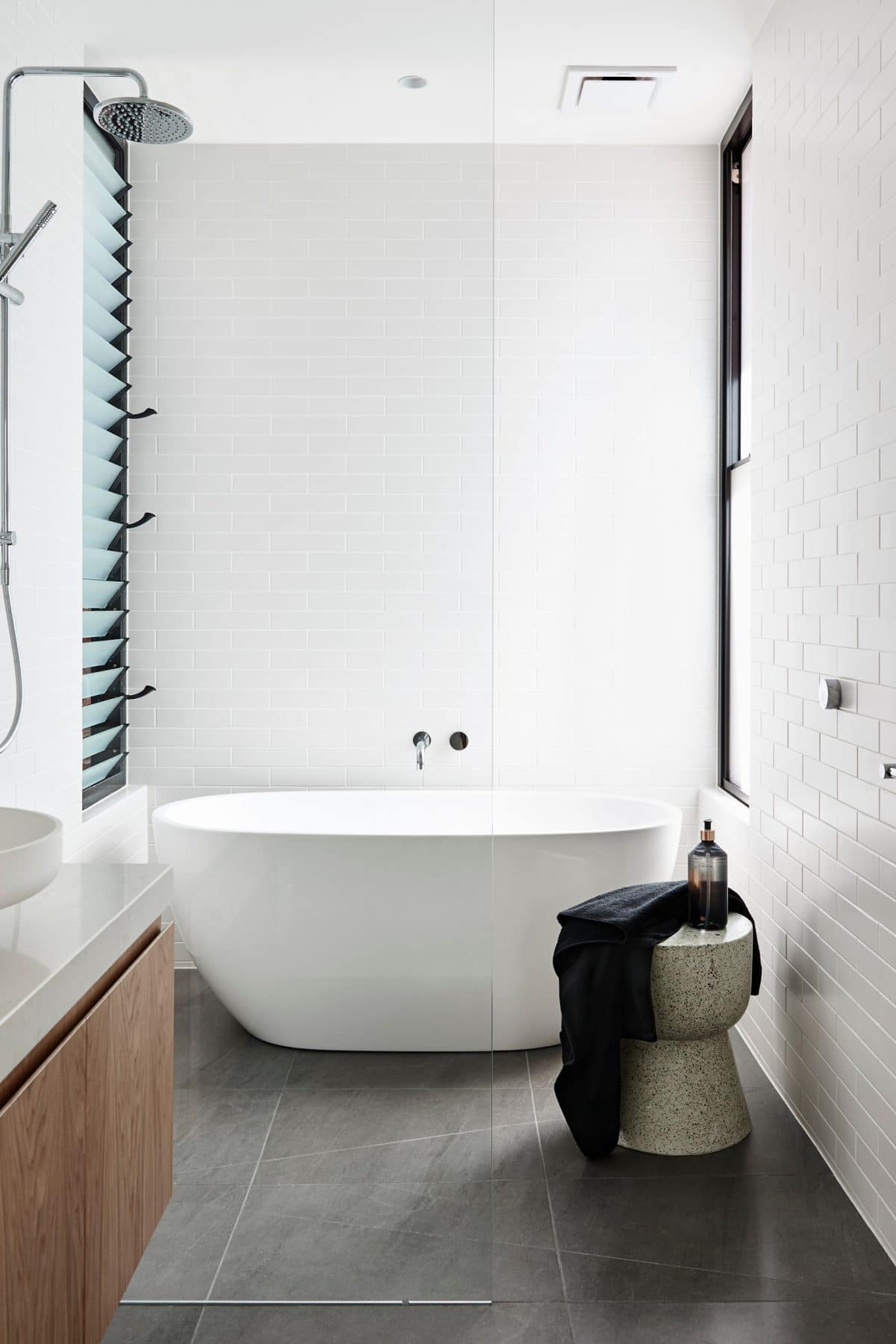 Get the Look
If you want to see more of Larritt Evans work, be sure to check out St Georges Road Elsternwick and Brompton Cafe.
Image source via Larritt-Evans.