Located on a steep slope in Ainslie, Canberra, Charred Timber House is a robust family home that features sustainability and longevity, with a dash of elegance. The house is designed over a series of levels that follows the angle of the site, with emphasis on passive solar design and efficient internal ventilation. How about we have a closer look?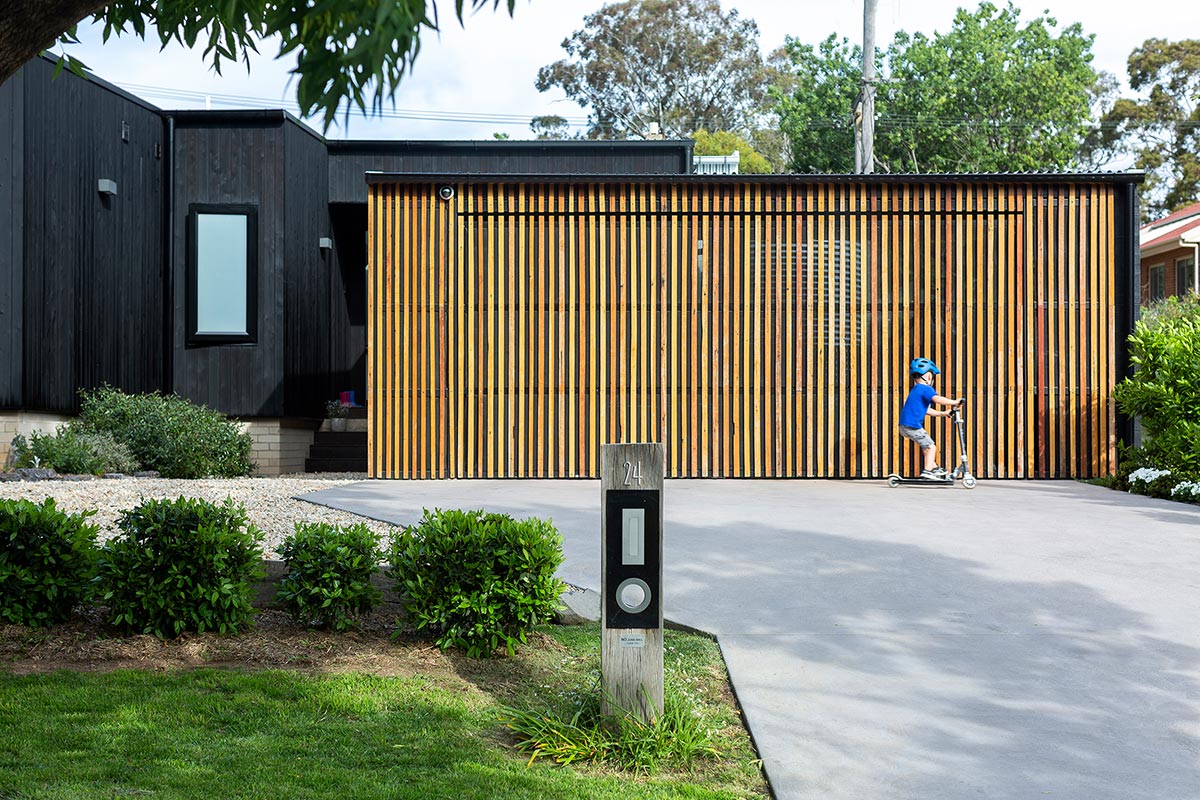 An element of distinctiveness was introduced using the Shou Sugi Ban cladding, installed by the owner. Textures of recycled and charred timber create contrast and a sense of play within the house; the combination of materials in the elevations gives the house a distinct look.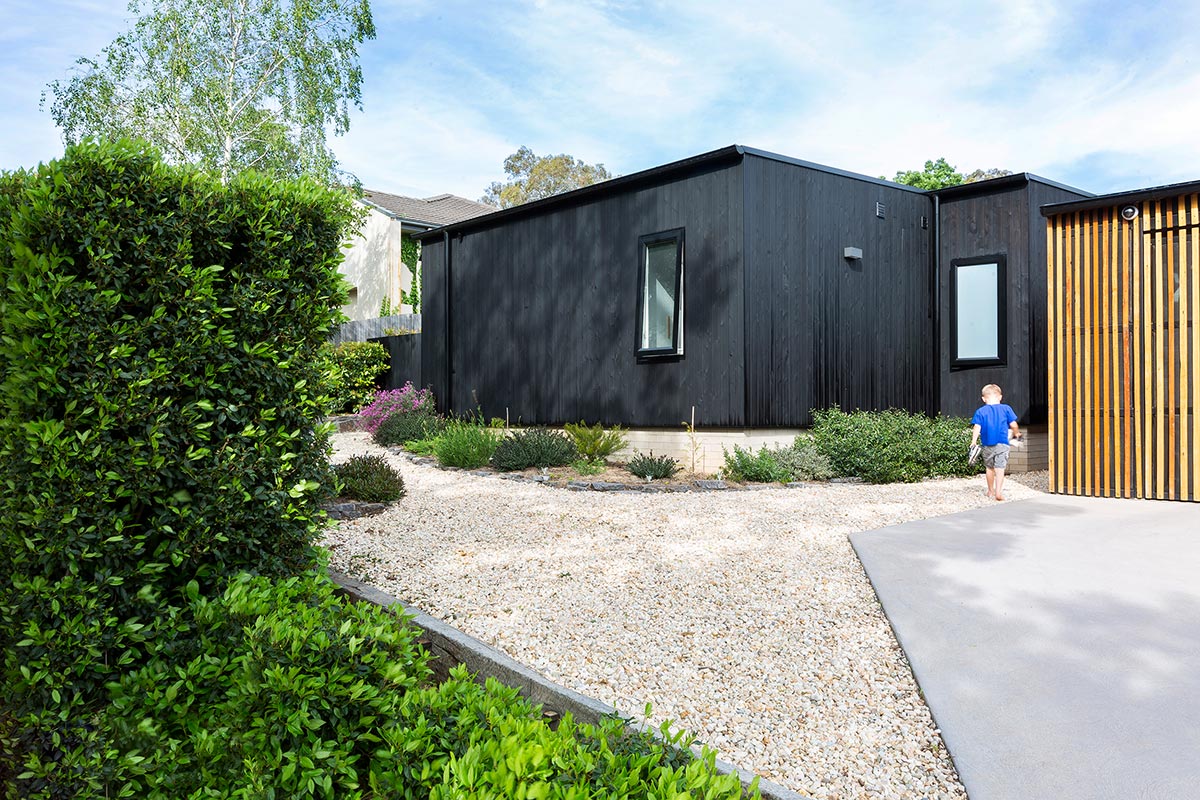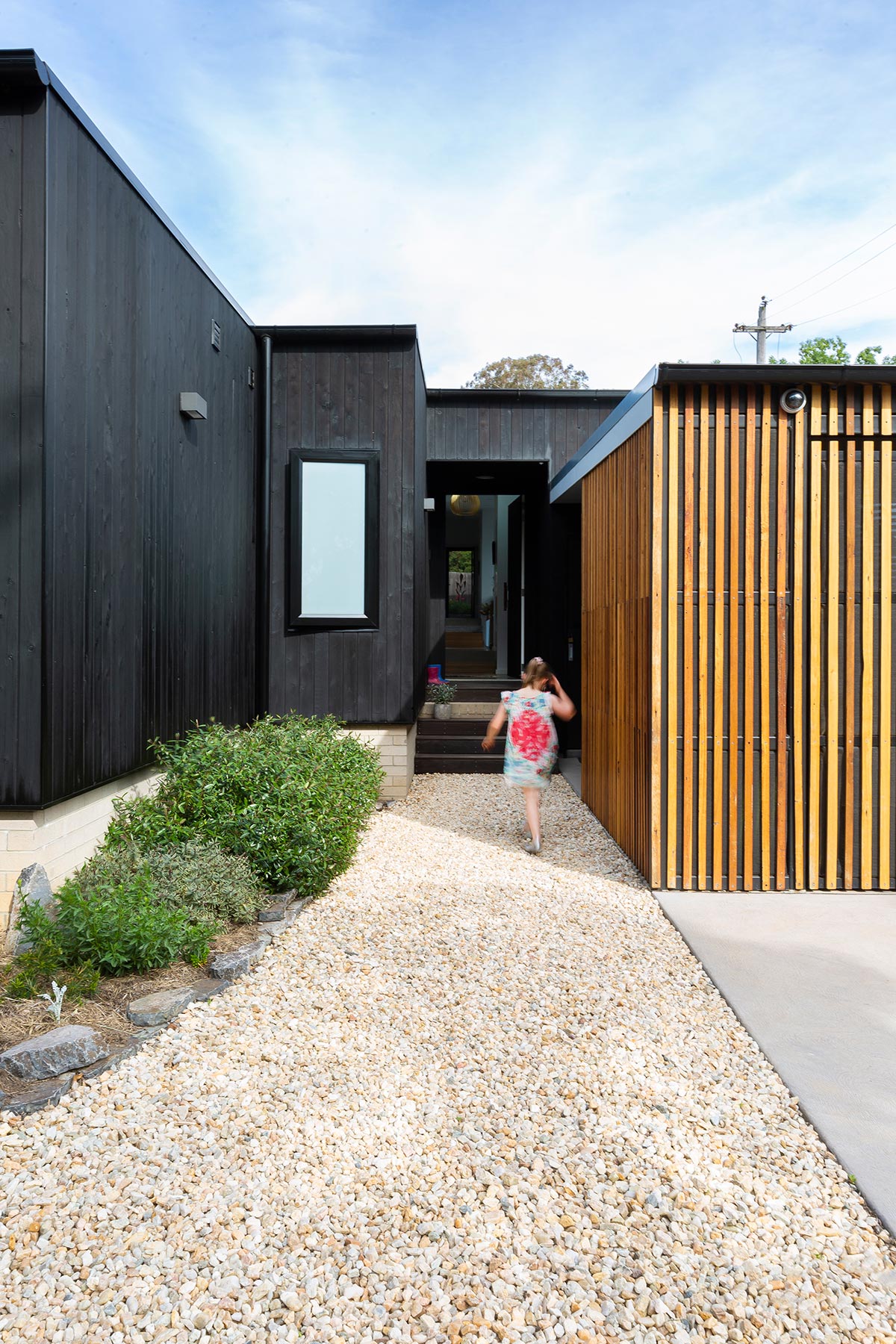 Another feature is the recycling of hardwood battens from the original cottage, which were used to create the slatted screens for the carport. An exterior mural painted by Claire Foxton on the carport makes it a unique point of interest. It also serves as a point of social interaction between the walkway adjacent to the house and the street that surrounds it.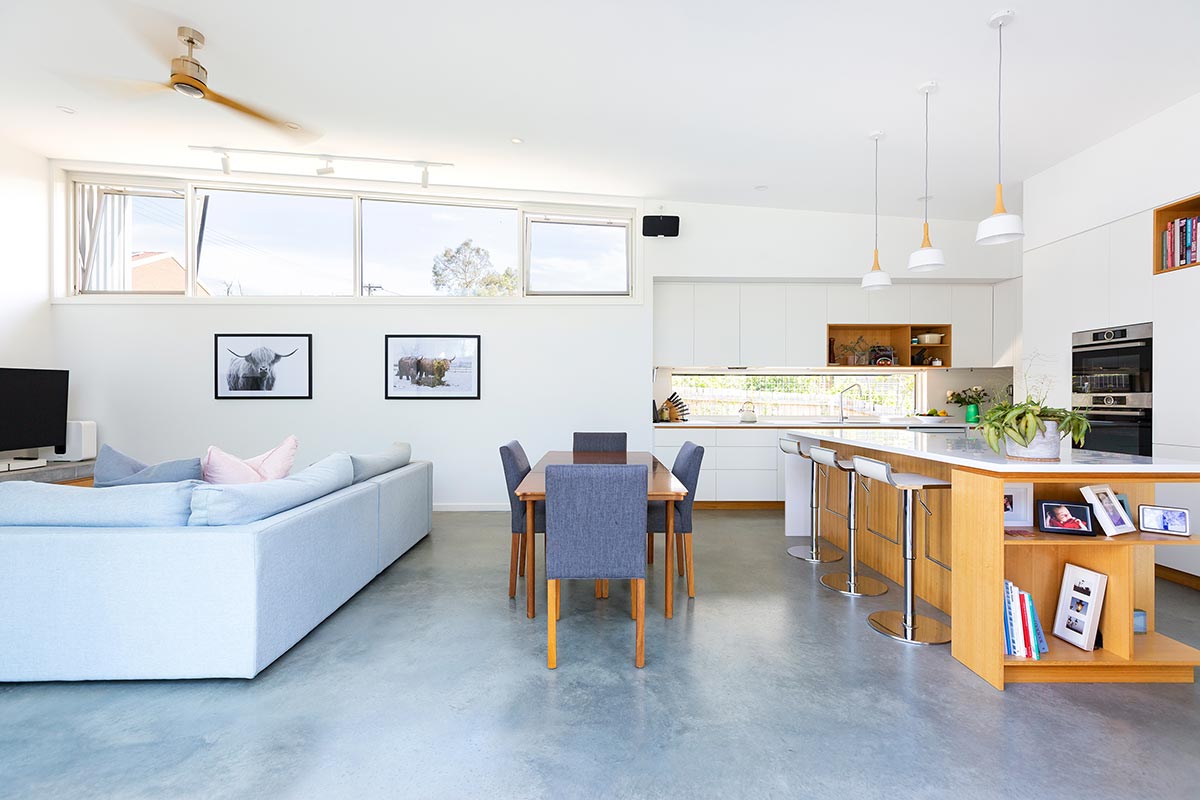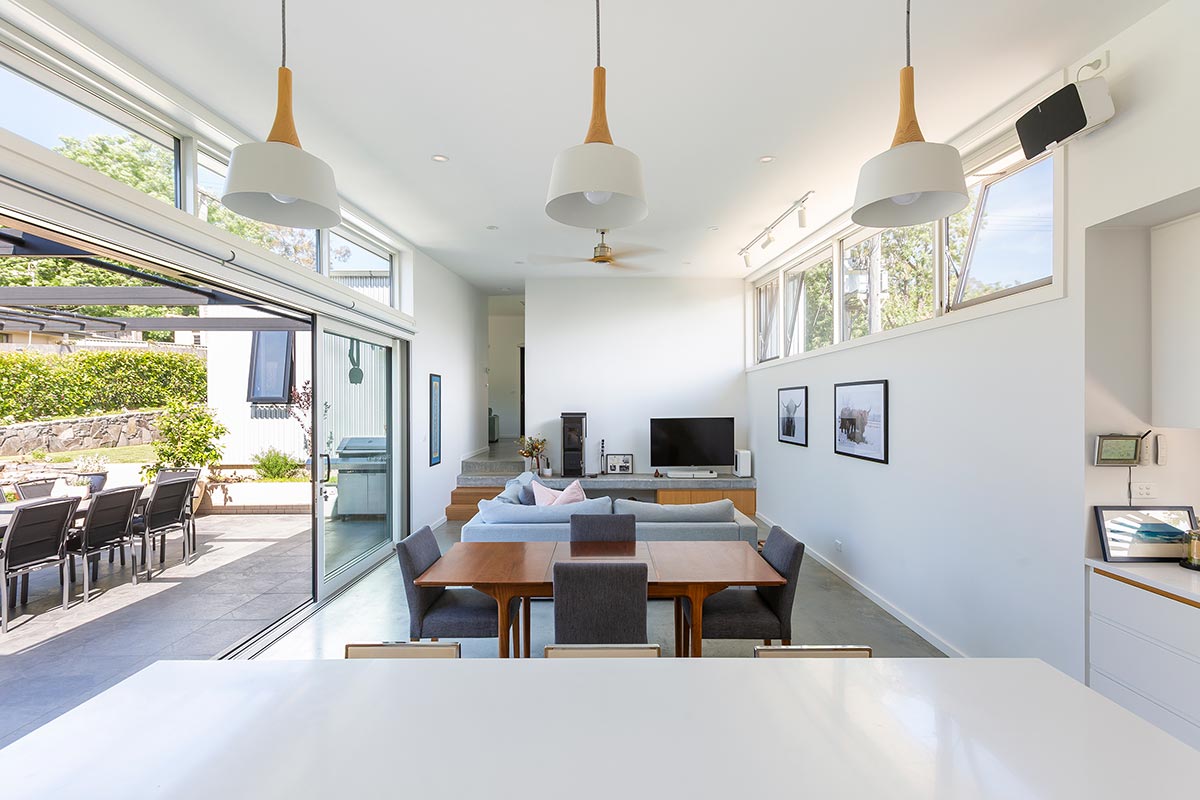 The house was designed to provide northerly light throughout all of its living spaces and bedrooms, and its southerly windows also provide cross ventilation and connect with a well-used neighbourhood pathway.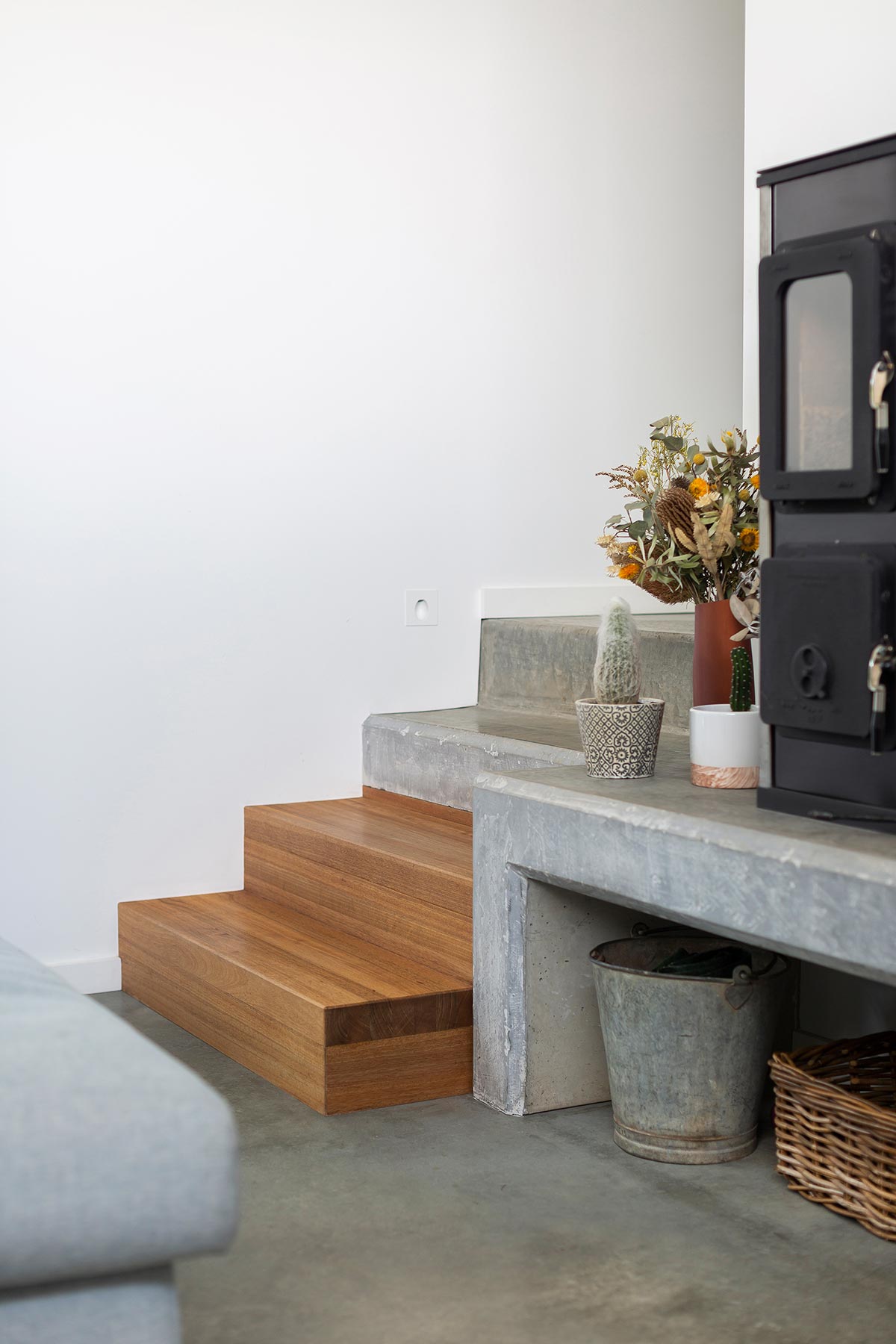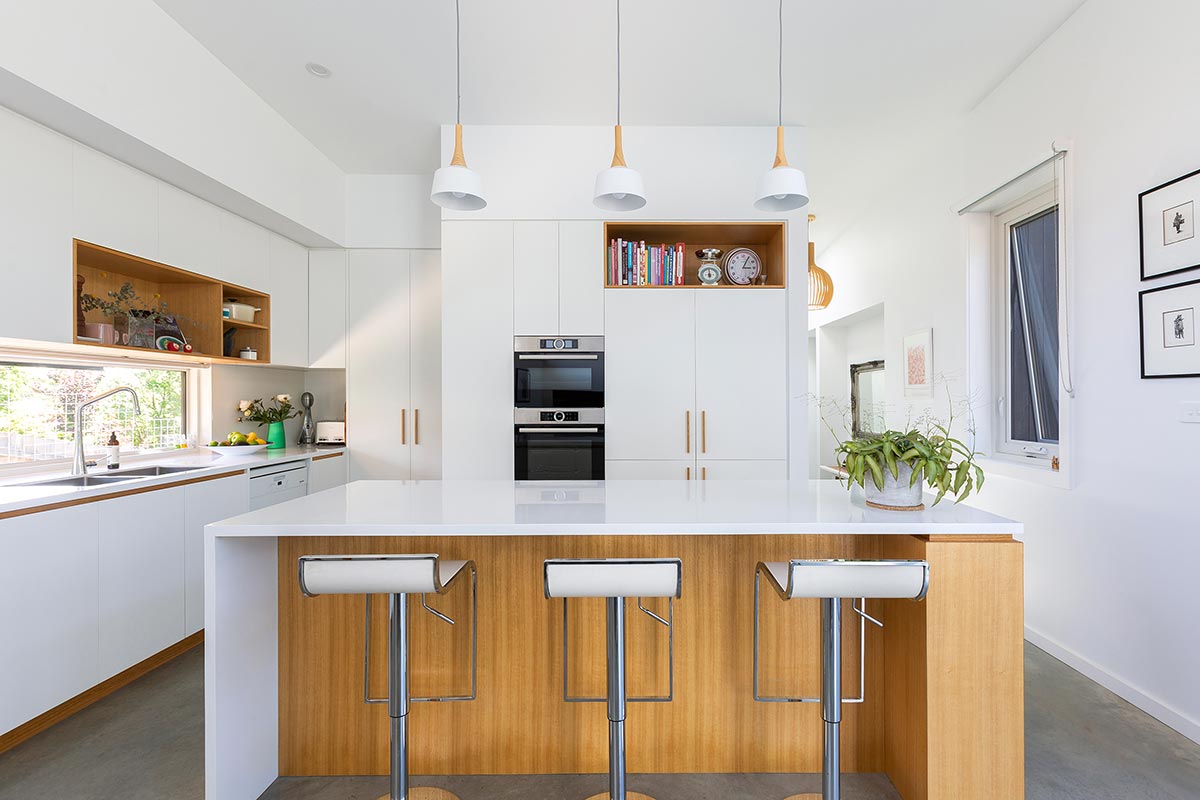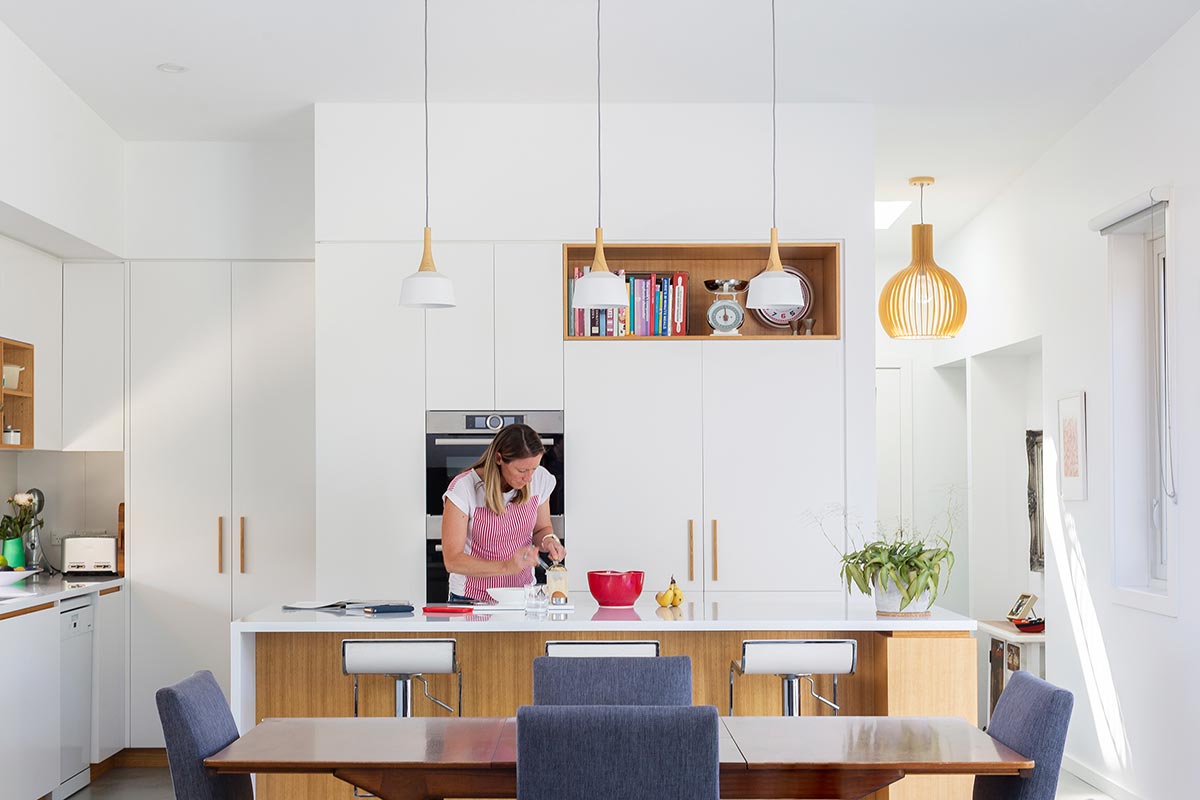 A timber and concrete staircase takes you to the living space from the bedrooms and service areas on the first level. An expansive central zone links to a beautifully walled backyard where the owner mirrored the house's steps with carefully walled landscaping. A pergola structure on this level creates an outdoor living area by seamlessly connecting the indoors to the outdoors.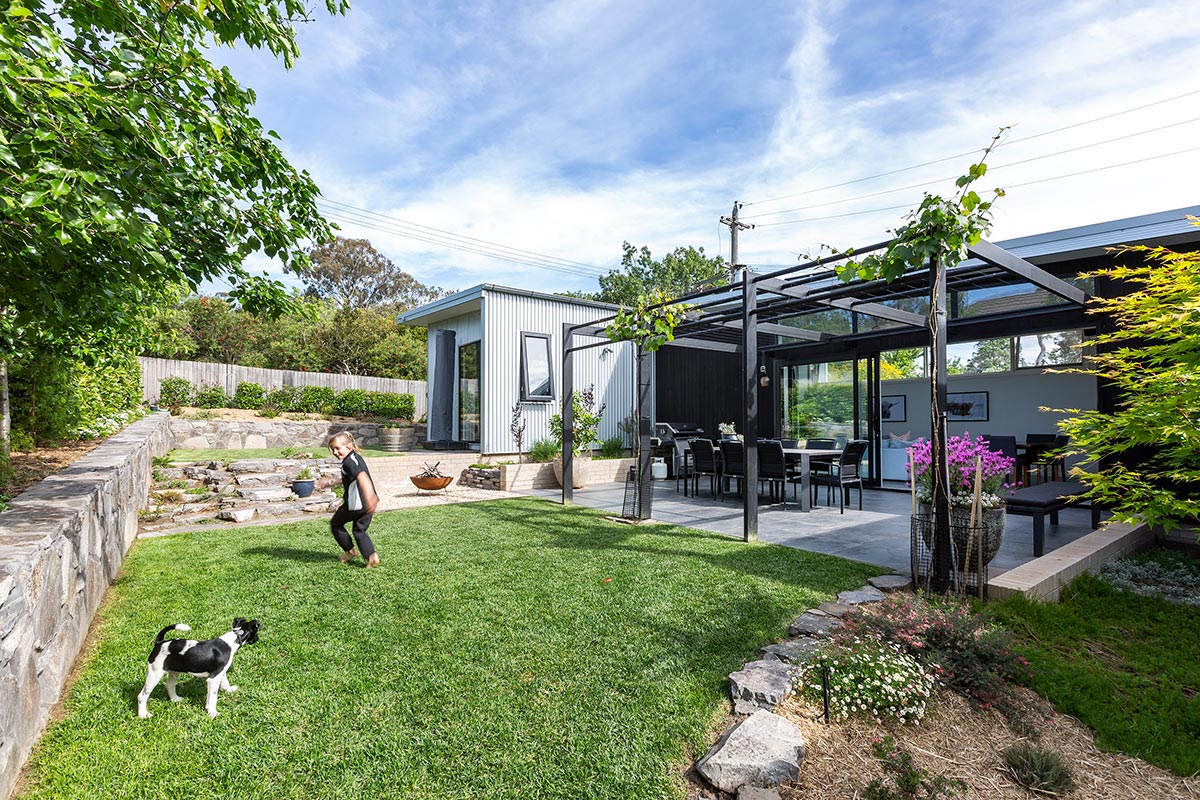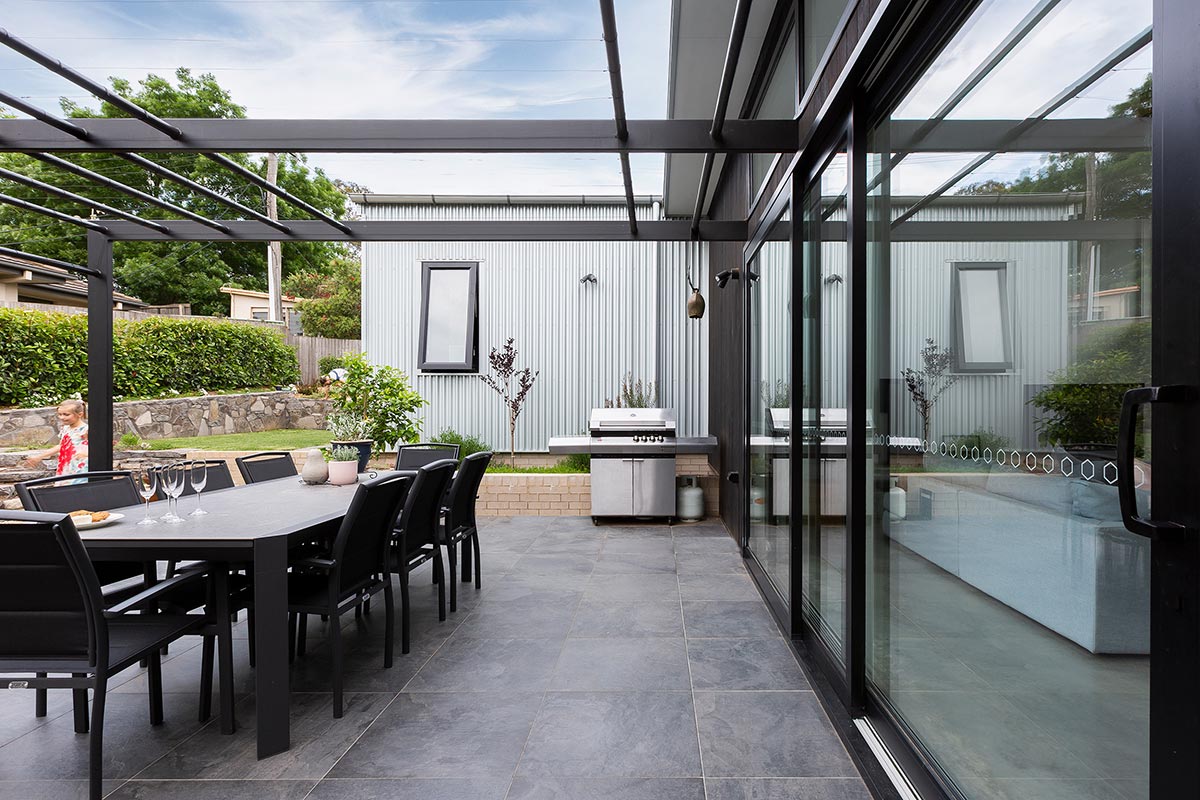 A minimal finish complements the interior form of the house, with white and timber joinery giving the spaces a light feeling. Designed with affordability in mind, this home combines practical solutions with elegant design.
Project: Charred Timber House
Architect: Rob Henry Architects
Builder: Walmsley Building
Location: Canberra, Australia
Type: New Build
Photography: Ben King Photography