Like an old home that breathes in new life, Brunswick Californian, a 20th century bungalow that has undergone a couple of changes throughout the decades get a major interior lift, done by the clever team of architects at Jos Tan Architects.
Sometimes we wonder how multi-generational homes transcend through the times with much of its personality in retrospect. How our childhood homes would look like now with all the hard-earned details that shape the personality of the spaces we grew up in and its ability to evolve into a better, sturdier structure to meet the times ahead. This Brunswick Californian bungalow will walk the talk as it transforms gracefully into a modern living space to meet the demands of the current time. Let's take a look into the before and after glow…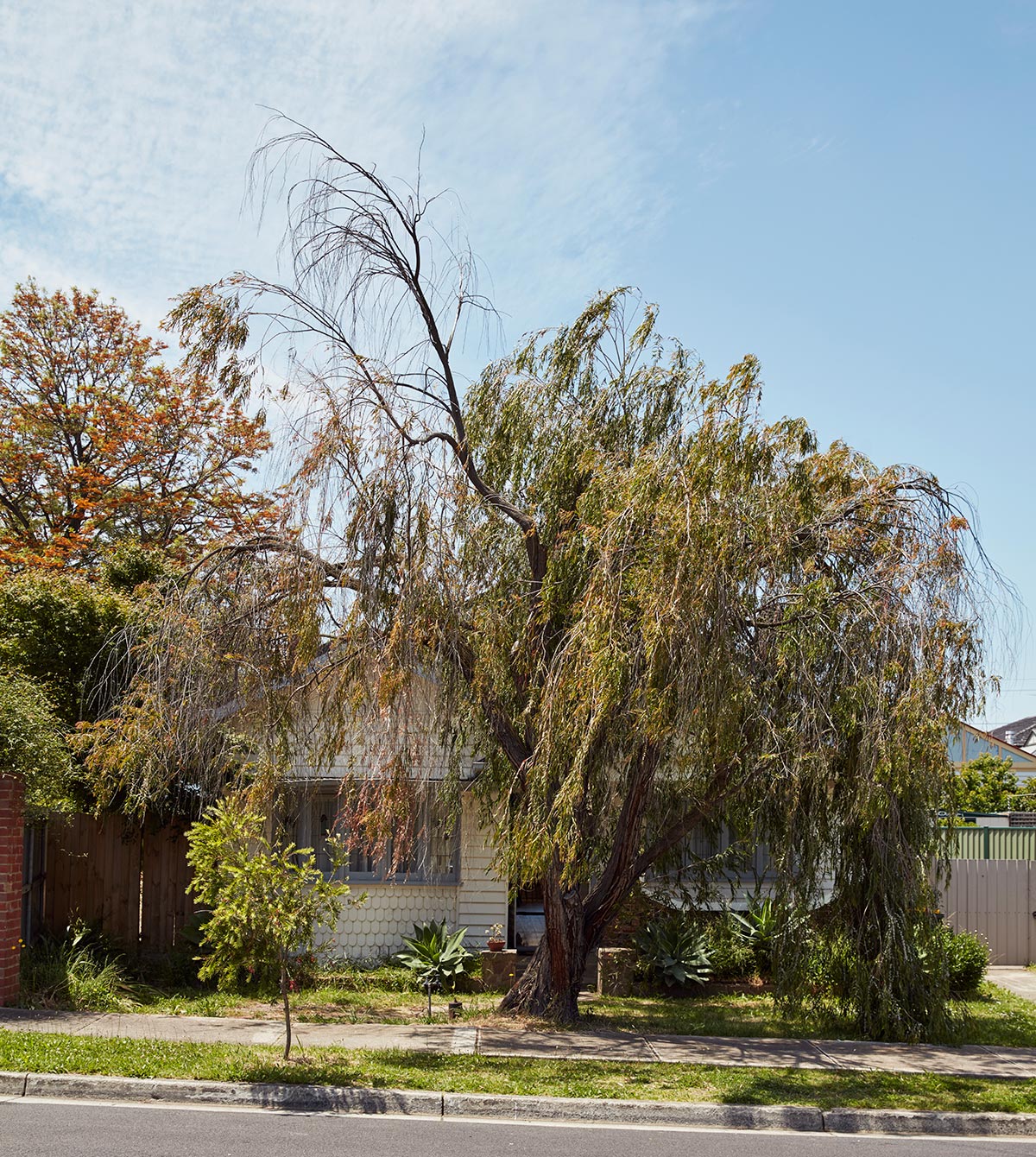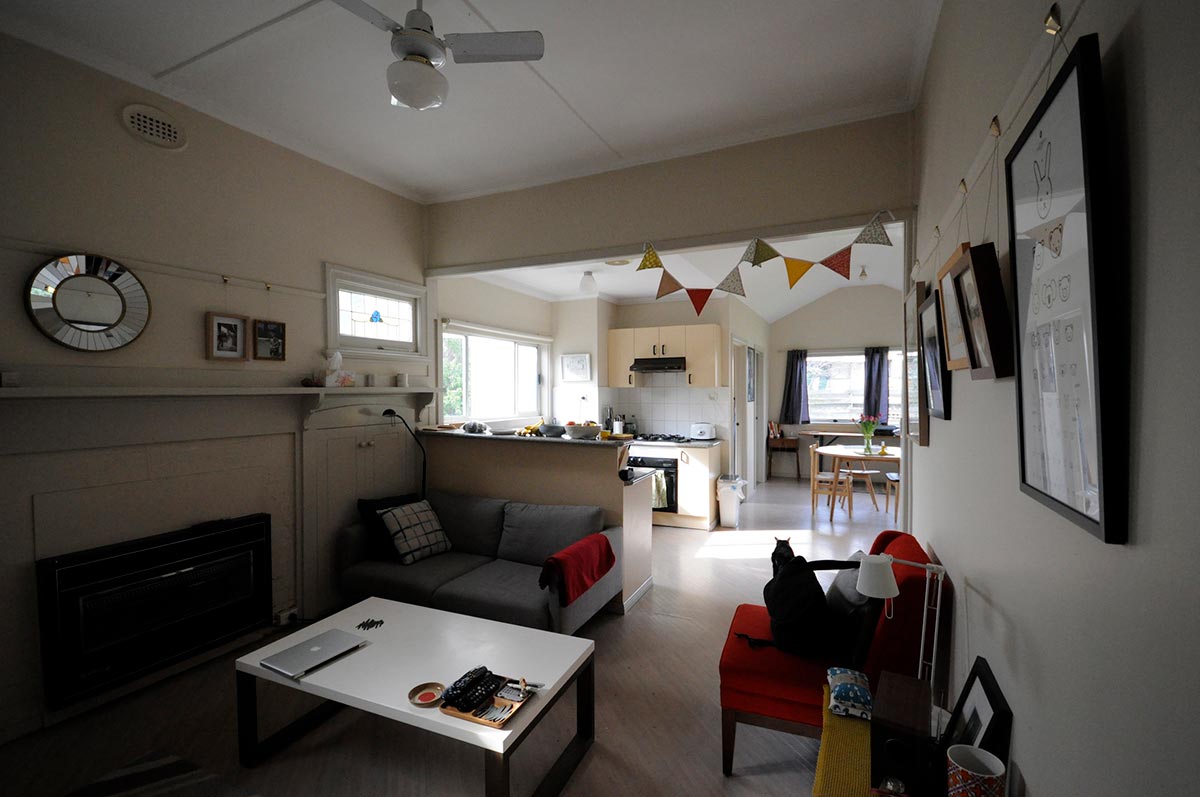 After several major renovations, this Brunswick Californian bungalow is up for another interior rendition. This time, in the main living area and the bathrooms. The challenge for the architects is to reconfigure spaces within while creating a strategy on its form and finish from the three era — the original early 20th century construction, the late 20th-century addition and now the proposed alterations for the common and personal spaces.
The main goal is the increase the main living space and reconnect the rear of the house with the front and in order to utilize the given space, the central wall was moved in line with the current entry wall. And in order to allow more natural light to pierce through the dimmed interiors, the west bathroom was turned into an ensuite, creating an avenue for more light to pass through the entrance hallway.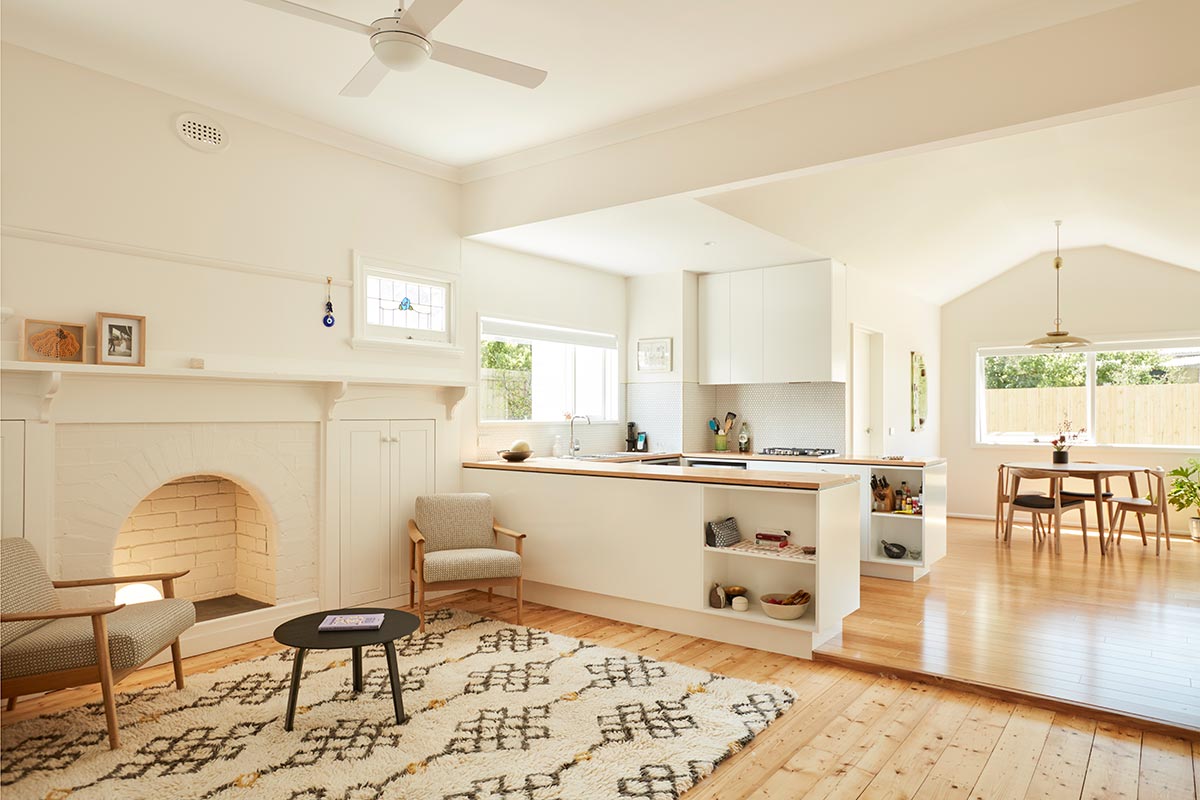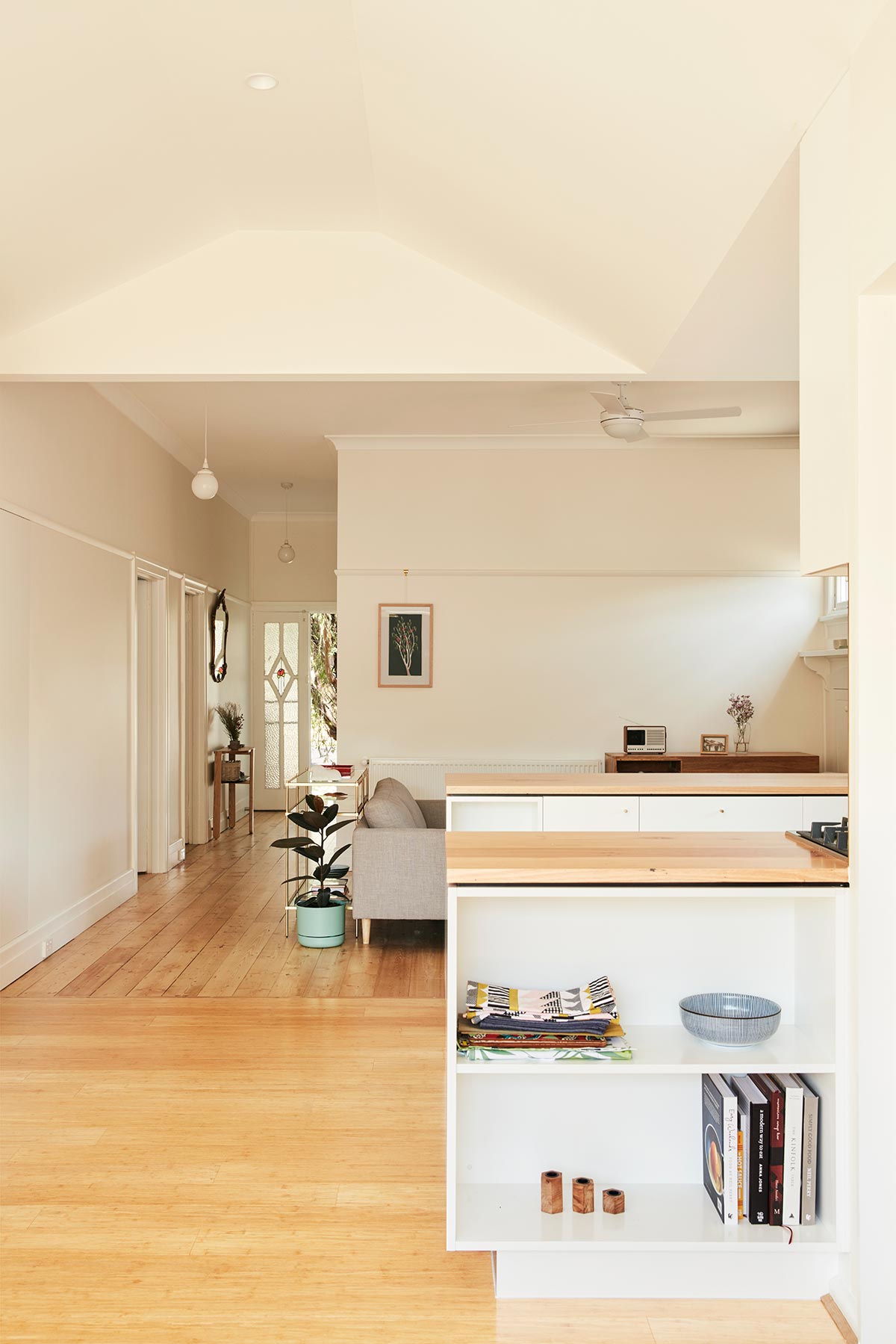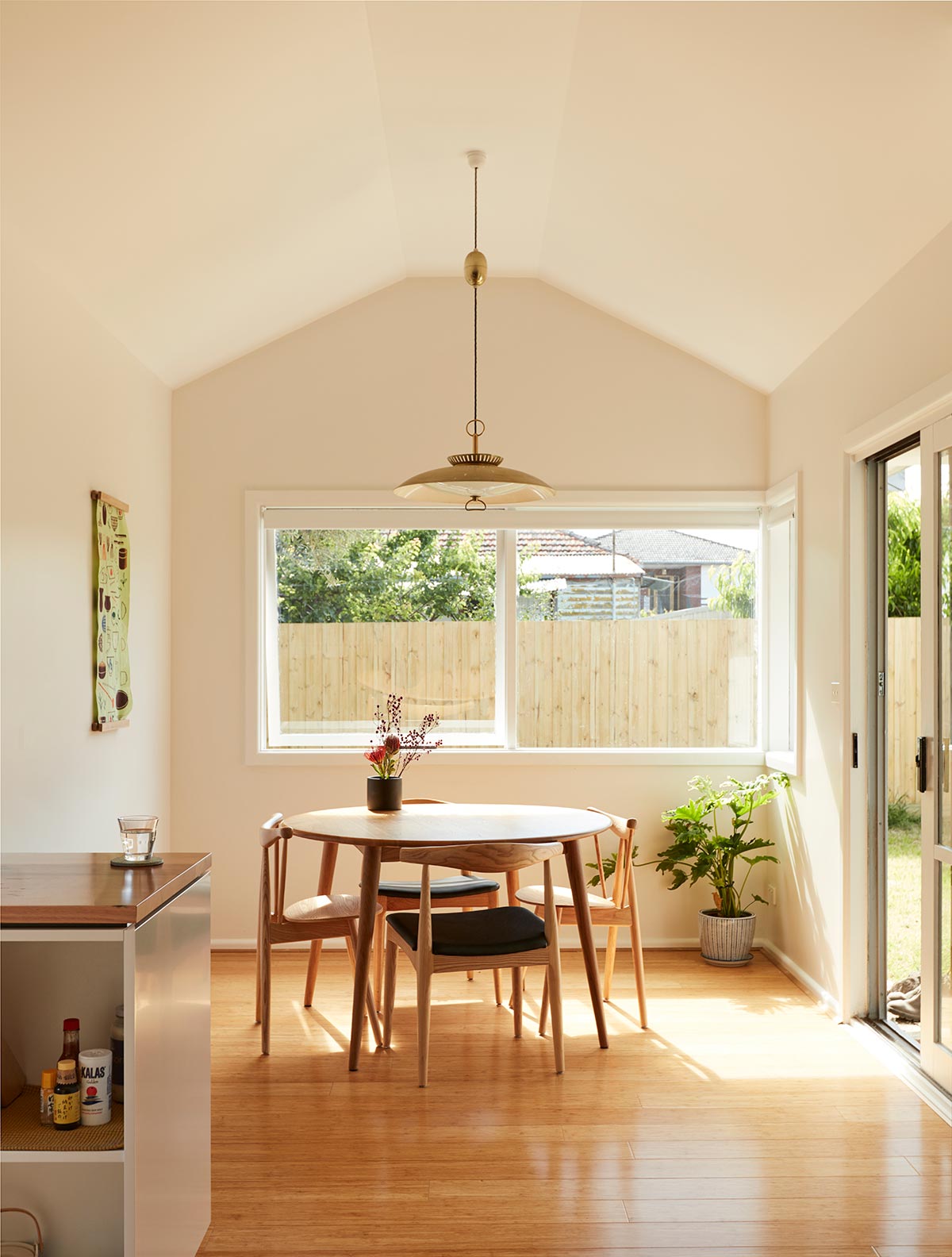 The resulting output definitely warms you up all over with a bright, sunny place layered with fresh coated paint. Bench and storage spaces were maximized in the new kitchen that now opens to the dining and living area. Long benches now hold open shelving space, creating an expansive look throughout the fixtures while maintaining the rhythm and proportion across the units and preventing the aesthetic appeal to appear monolithic.
With great need, a new pantry and refrigerator space was added to the new improved kitchen set up, allowing the area to expand quite comfortably, serving improved functionality and purpose with the design.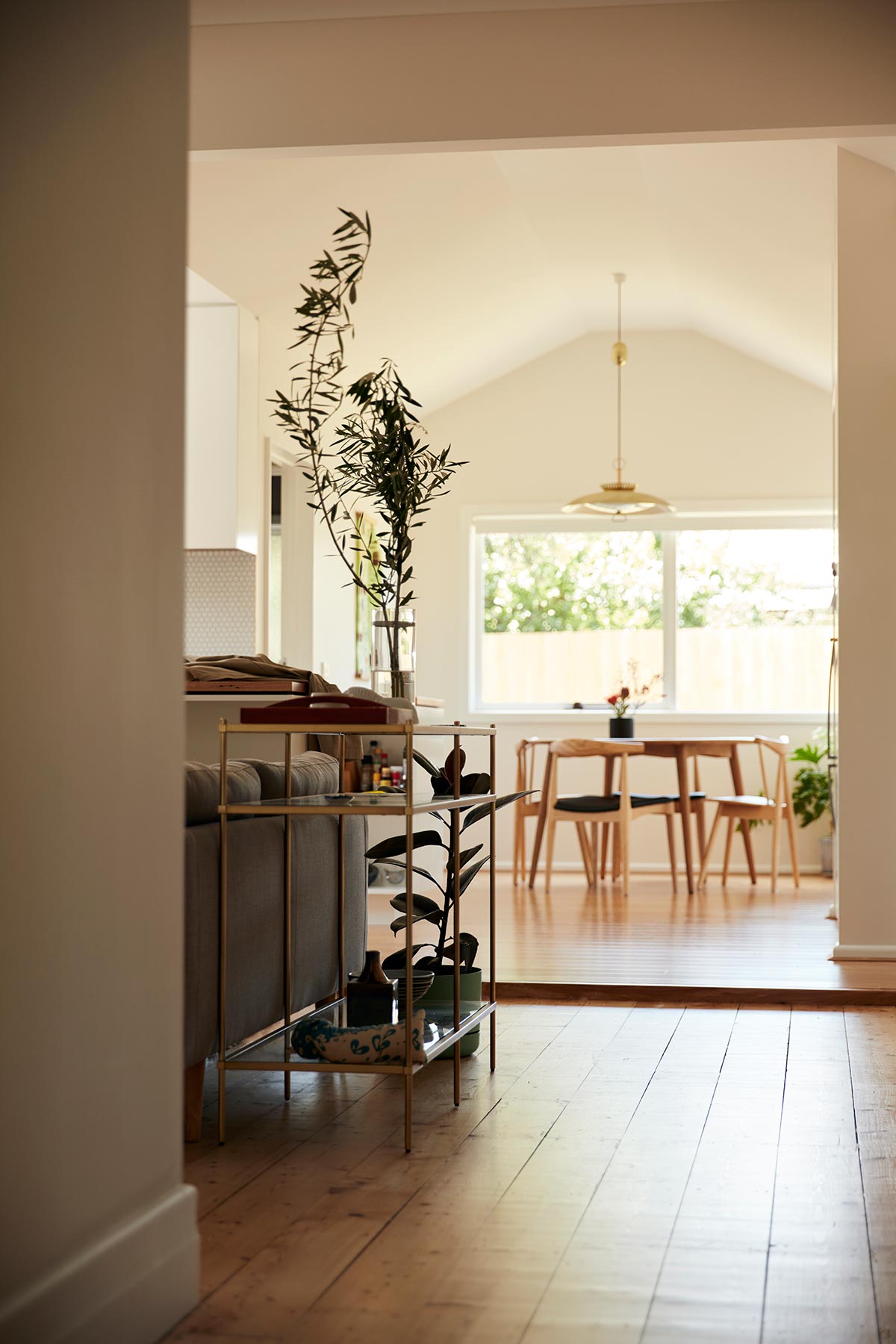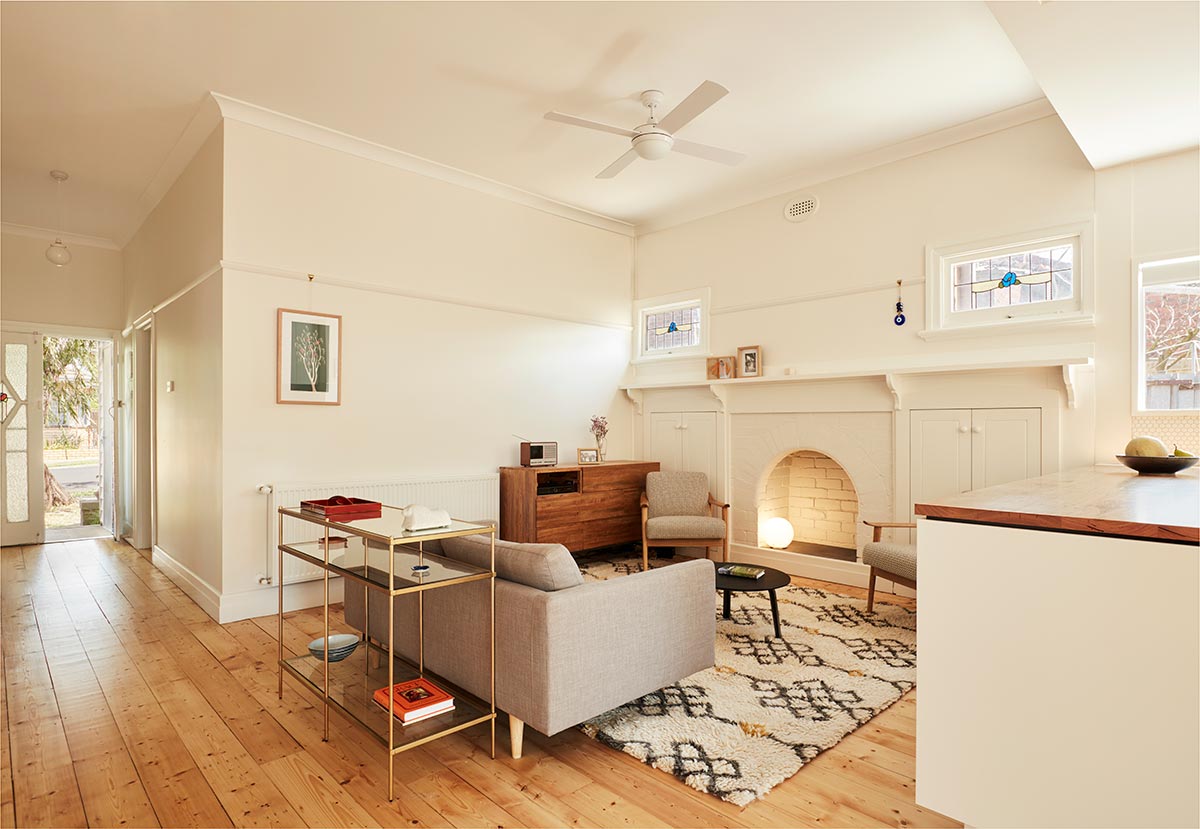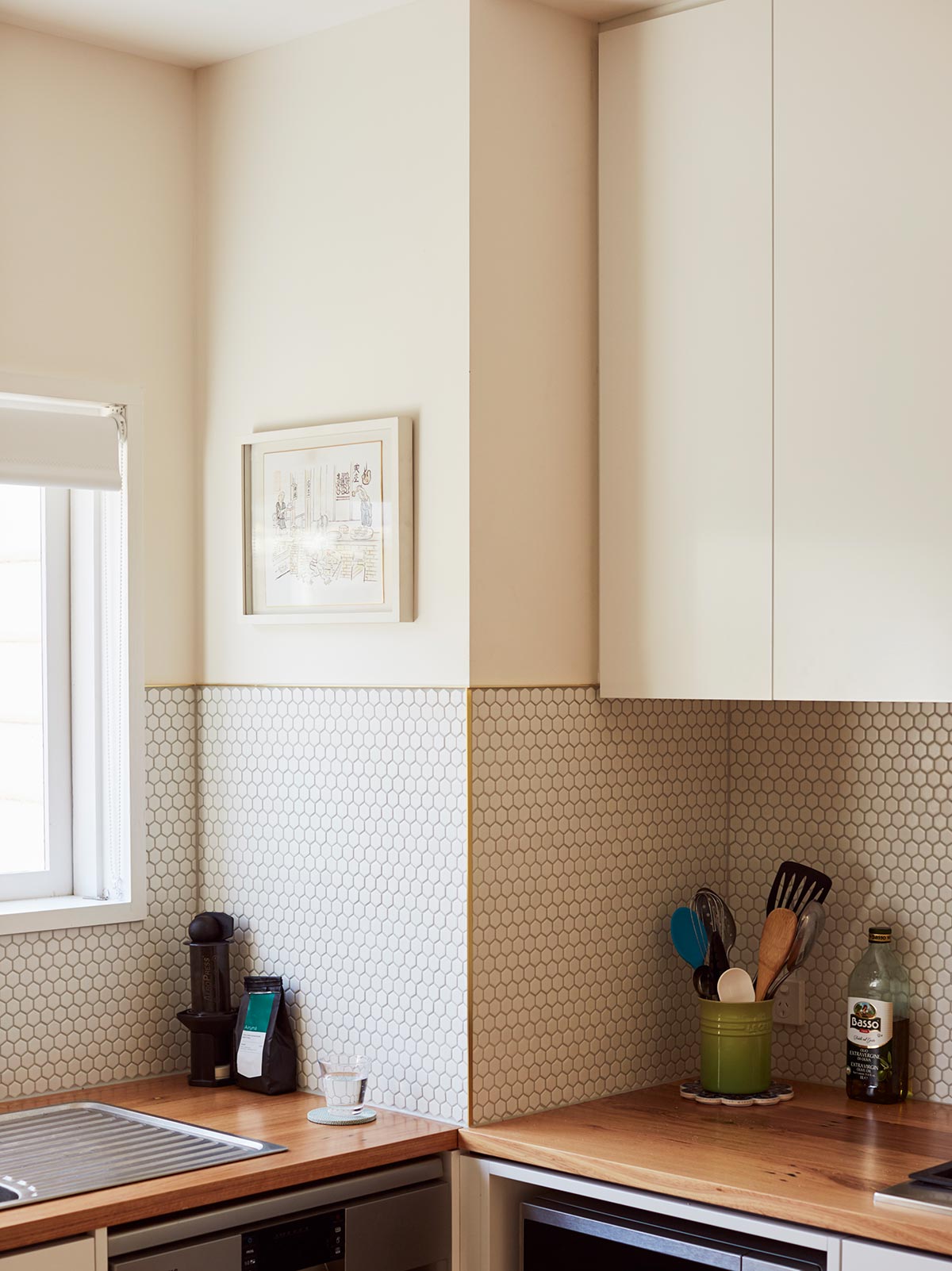 The southeast bedroom was converted into a study, providing more functional spaces around the house aside from rest and recreation.
Brunswick Californian carries a pre-existing art deco vibe that is worth to be preserved, allowing the architects to carefully pick new materials to complement and not compete with the existing  features from previous renovation. Simple and classic geometric shapes and patterns were chosen to adorn the latest changes made this quaint bungalow. For Jos Tan Architects, details are key into making a living space special. Custom-plated brass knobs were added for a touch of luxe and elegance amidst the simplicity.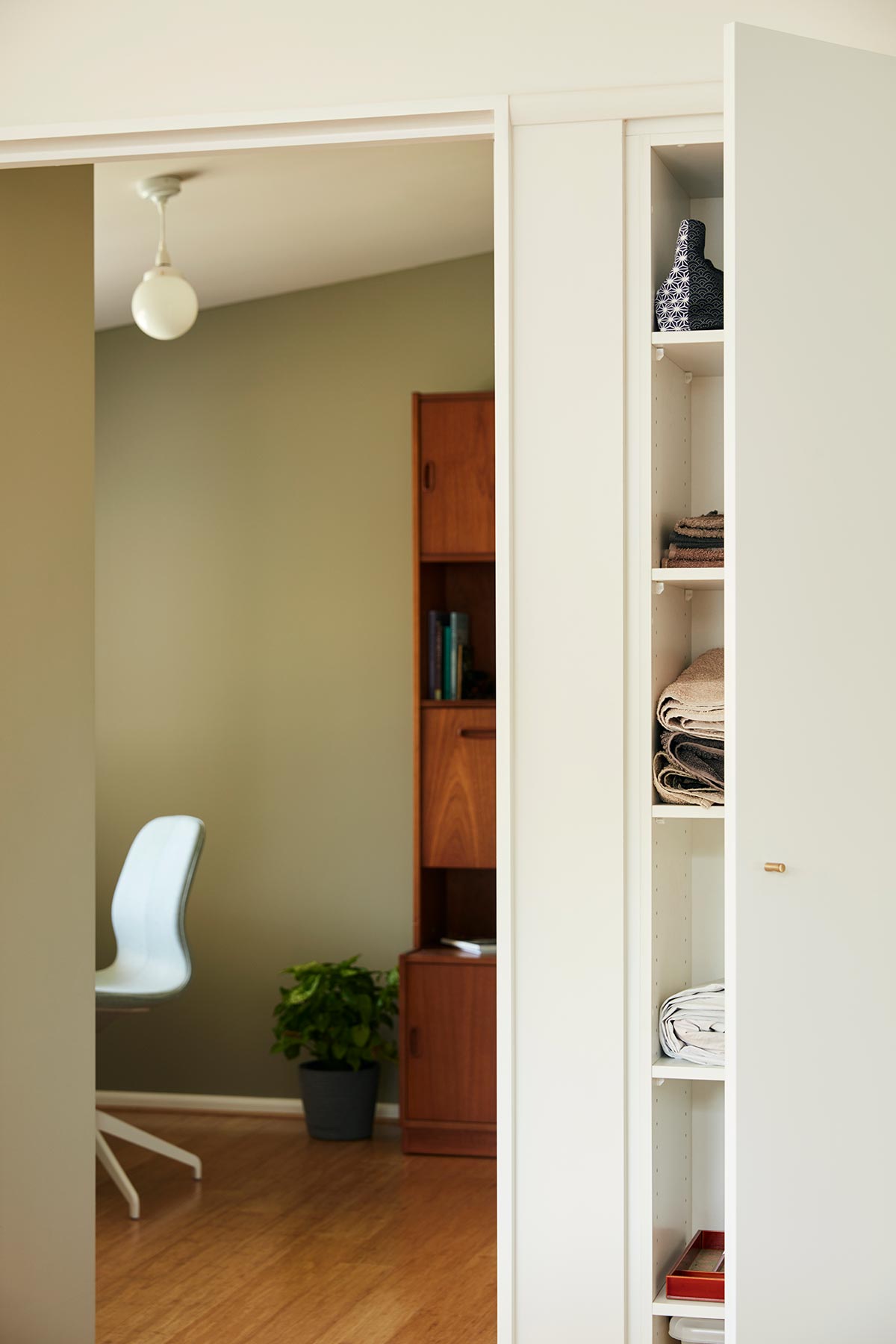 Photography by Tom Ross.