Nestled on a small town situated on the South Coast of New South Wales, the Bendalong Beach House designed by Madeleine Blanchfield Architects is a welcoming, casual beach house respectful of the laid back nature of the community, designed to easily accommodate visiting family and friends. Built for a retired couple, this single-level living pavilion draws on the simplicity of surrounding beach houses, many of which were owner-built over the years. Shall we go inside?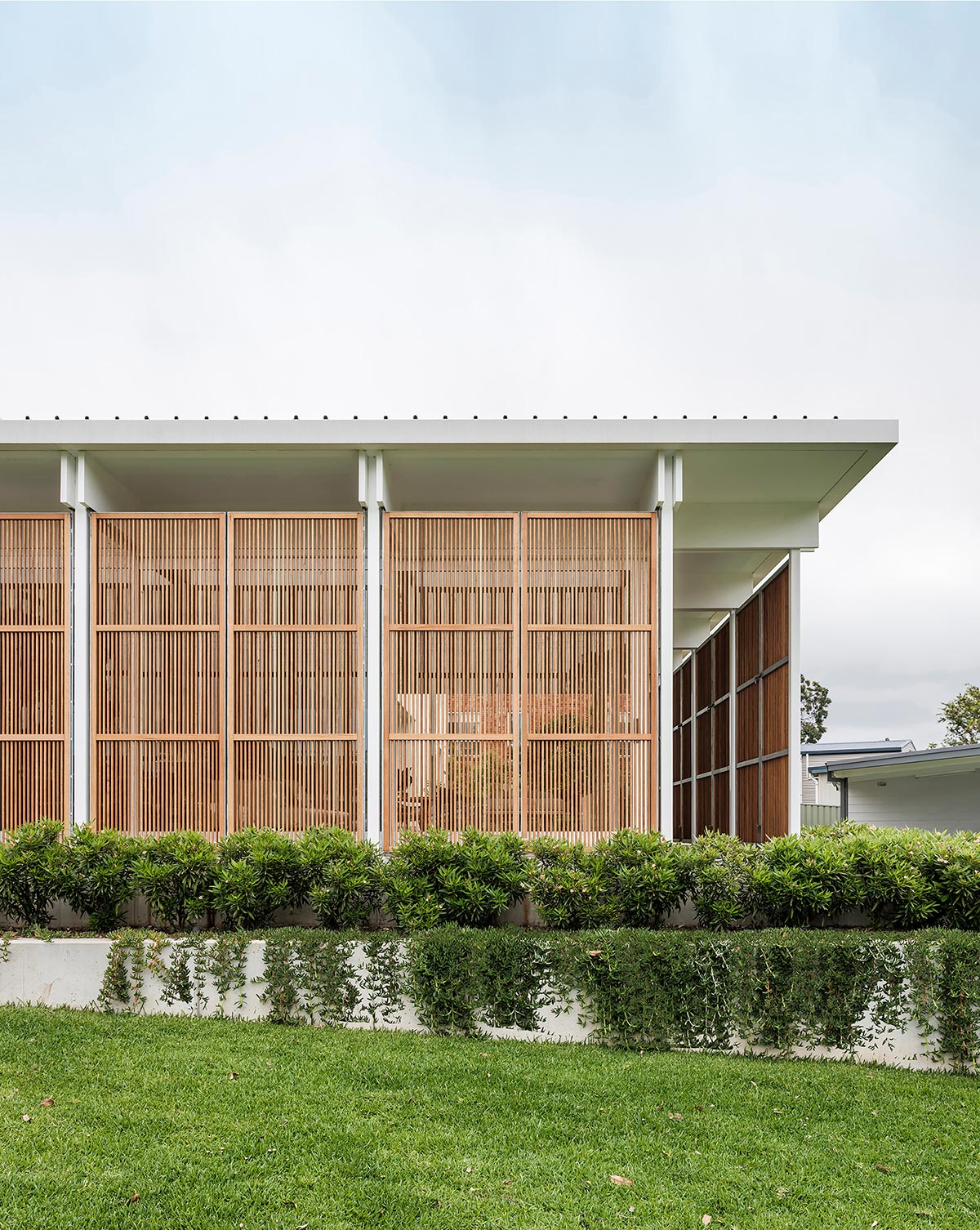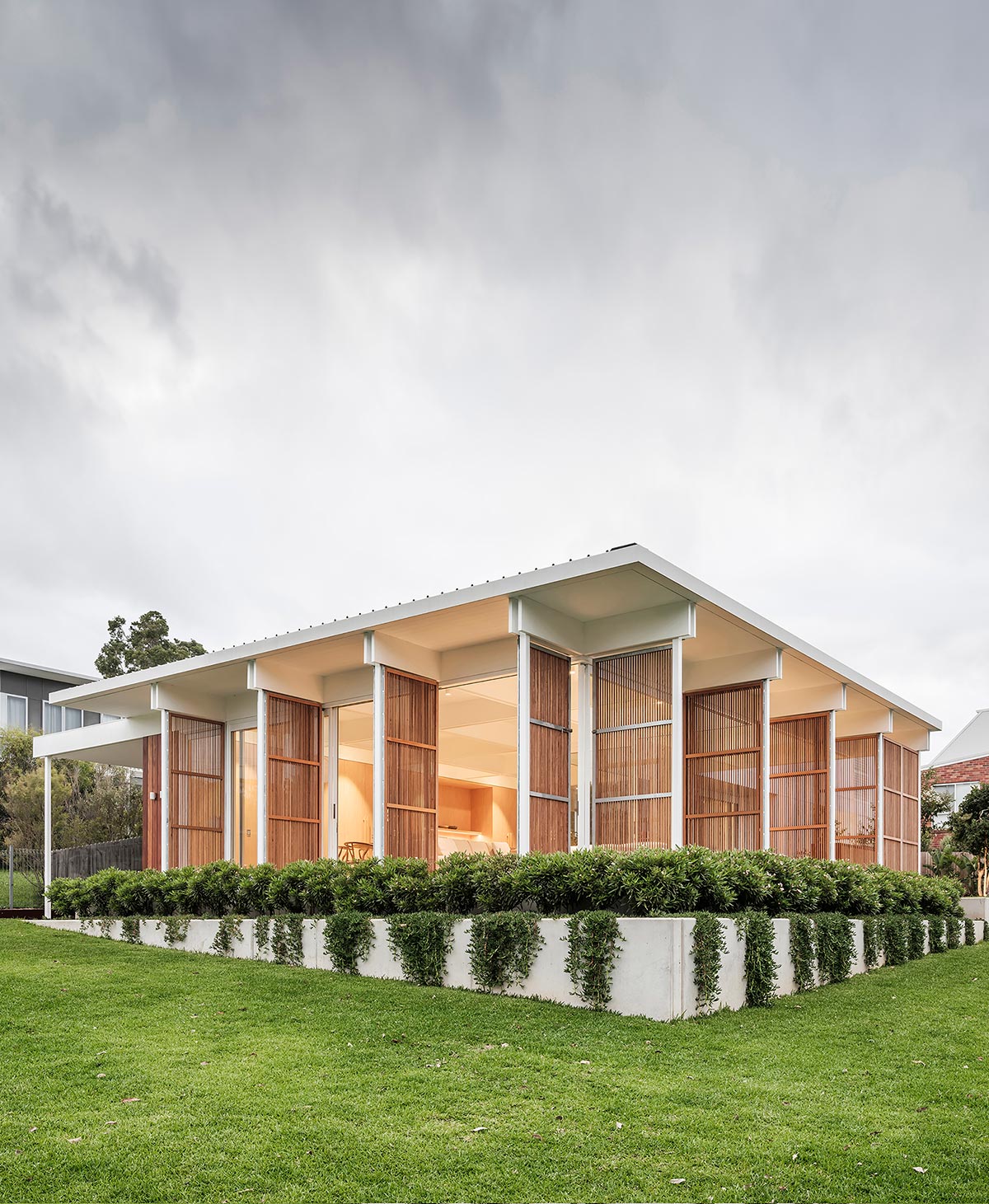 The coastal town of Bendalong has one access road and beaches on either side of the headland, so connection to the outdoors and landscape was imperative to the design. Operable timber screens don't only offer protection from the elements but also allow for the control of privacy and when the whole house is opened up it almost disappears, evoking the social mood of camping.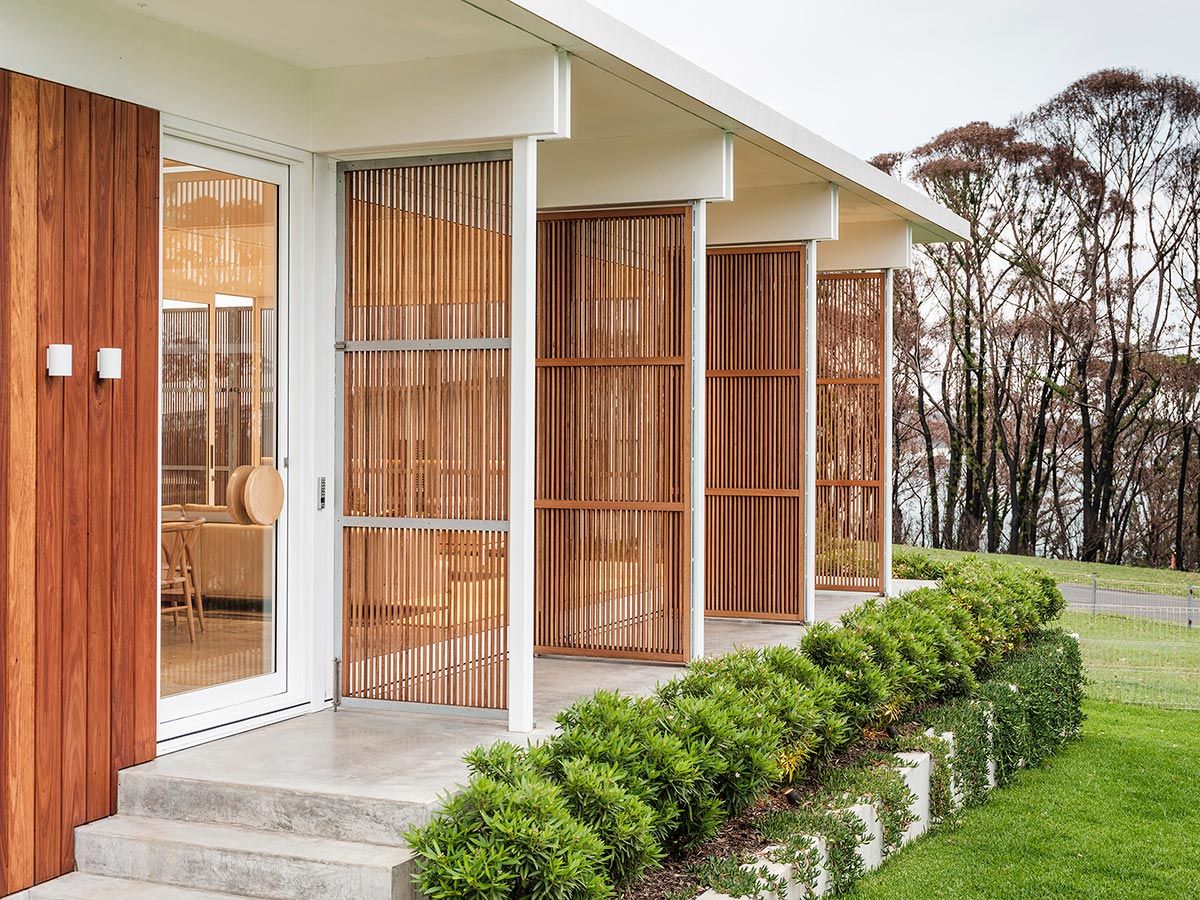 "Bendalong Beach house is raw, honest and simple in presentation. As with all apparently simple things an immense amount of care went into perfecting many design iterations and finessing the precision of details. We wanted people to be able to understand the structure, for the architecture to be humble. This was intended to bring a sense of calm and authenticity to the spaces. Connection to site and place was the paramount concern and the architecture was to disappear into the landscape from inside and out." – Madeleine Blanchfield Architects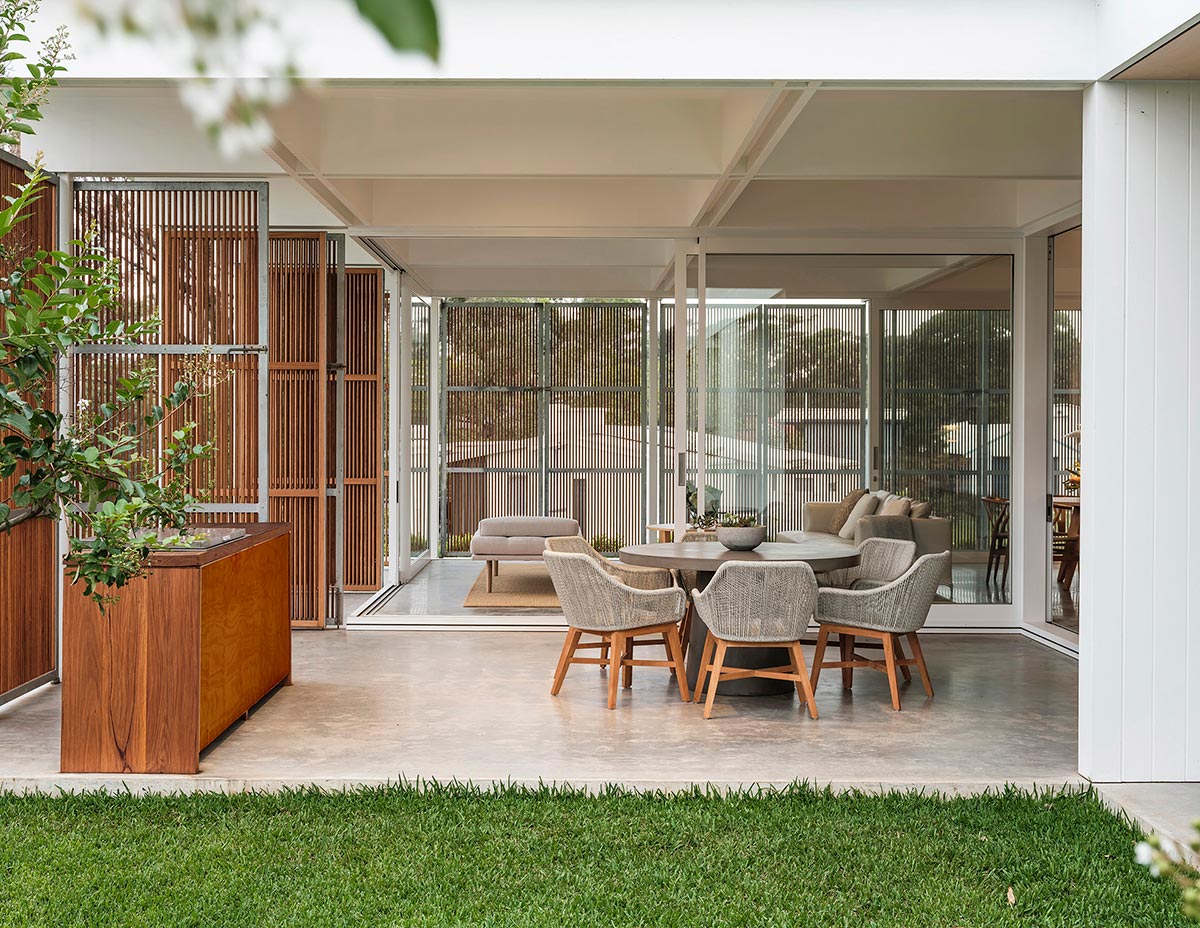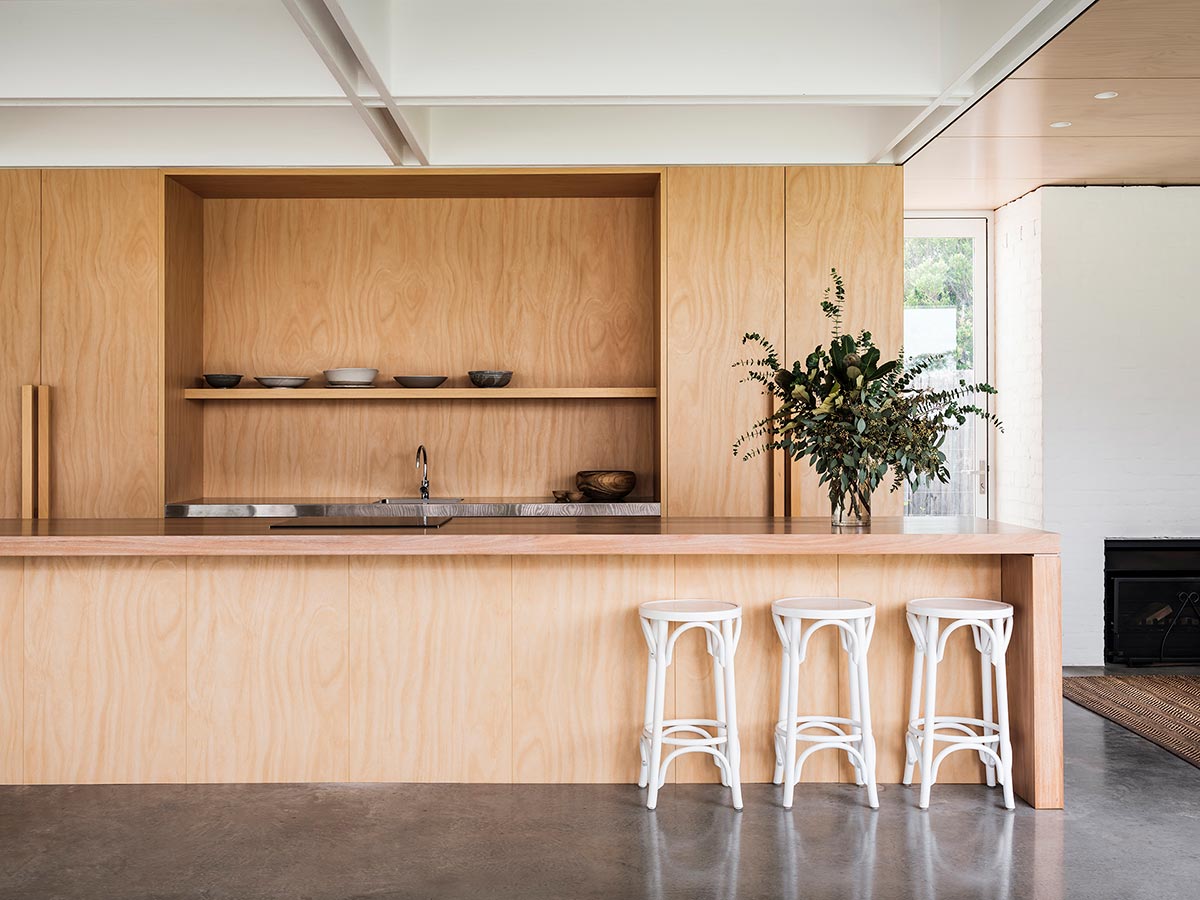 The structure exists harmoniously with its natural environment, rather than dominating it. Timber screens were intended to play on the surrounding gum trees and blend into the bush setting. Every room has good cross ventilation and materials are sustainably and locally sourced where possible, including the timber kitchen bench and ply elements. It also has a concrete floor which acts as a heat sink, eaves to all sides and screens to manage eastern and western sun.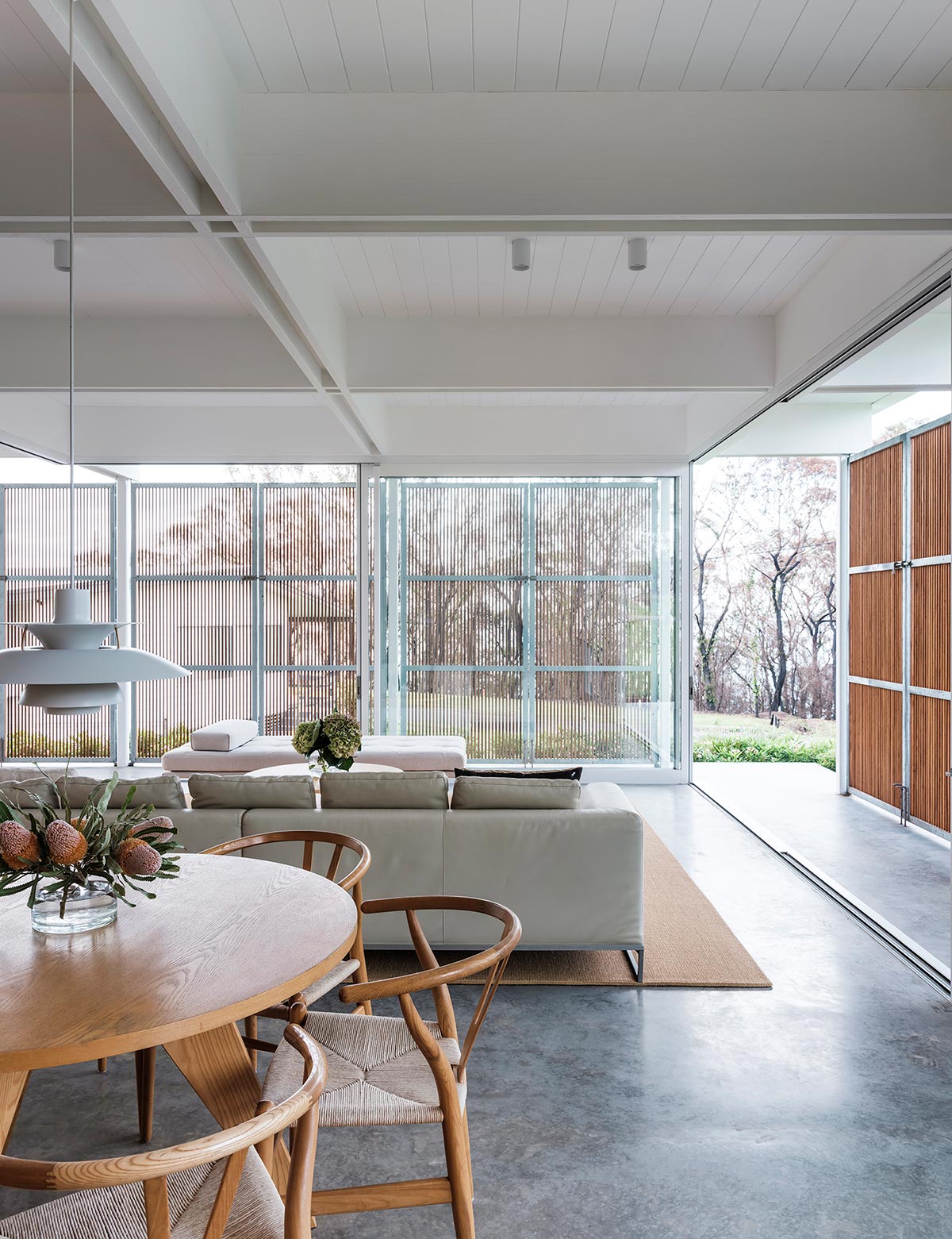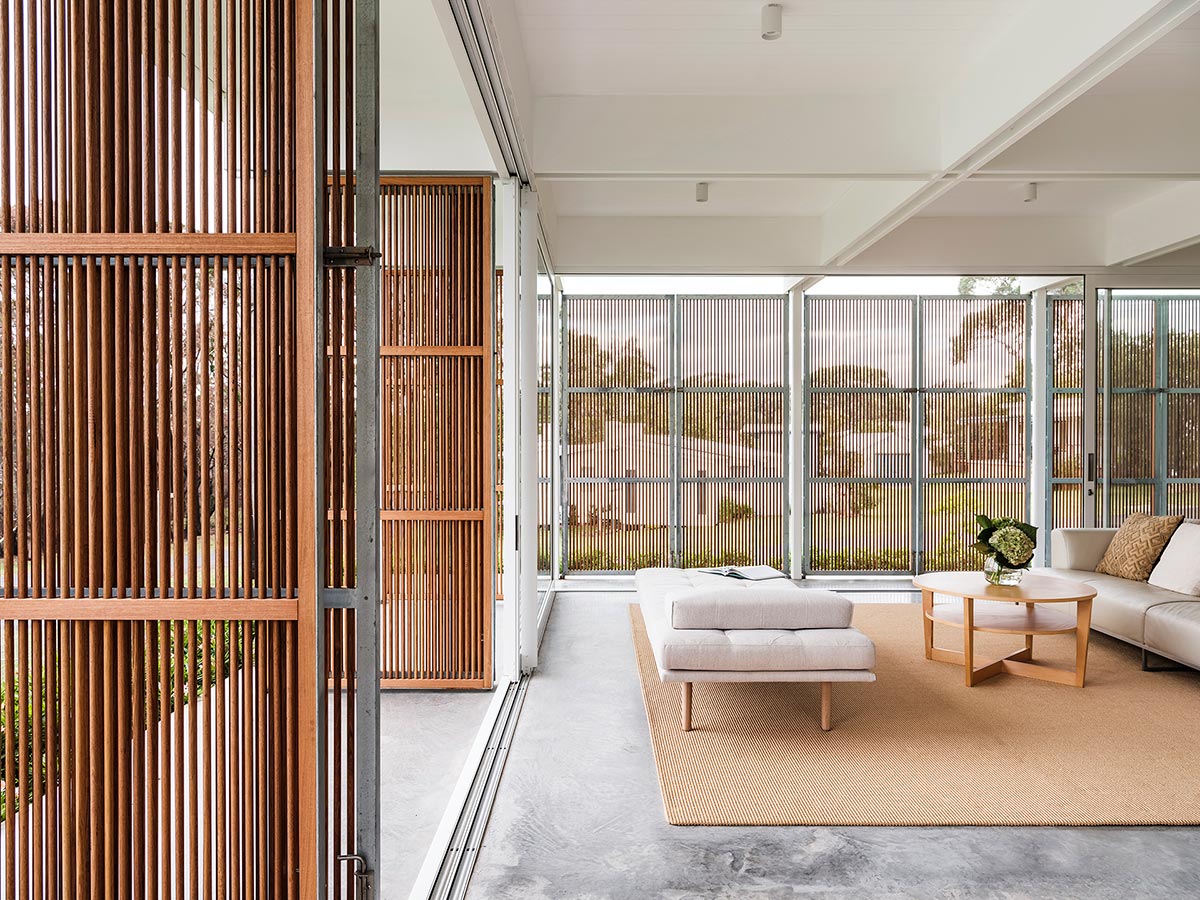 "The house was built for my parents. It was a relatively low budget and intended as a holiday home. Since completion they have moved in permanently, they love being there, which is the greatest compliment a child or architect could receive." – Madeleine Blanchfield Architects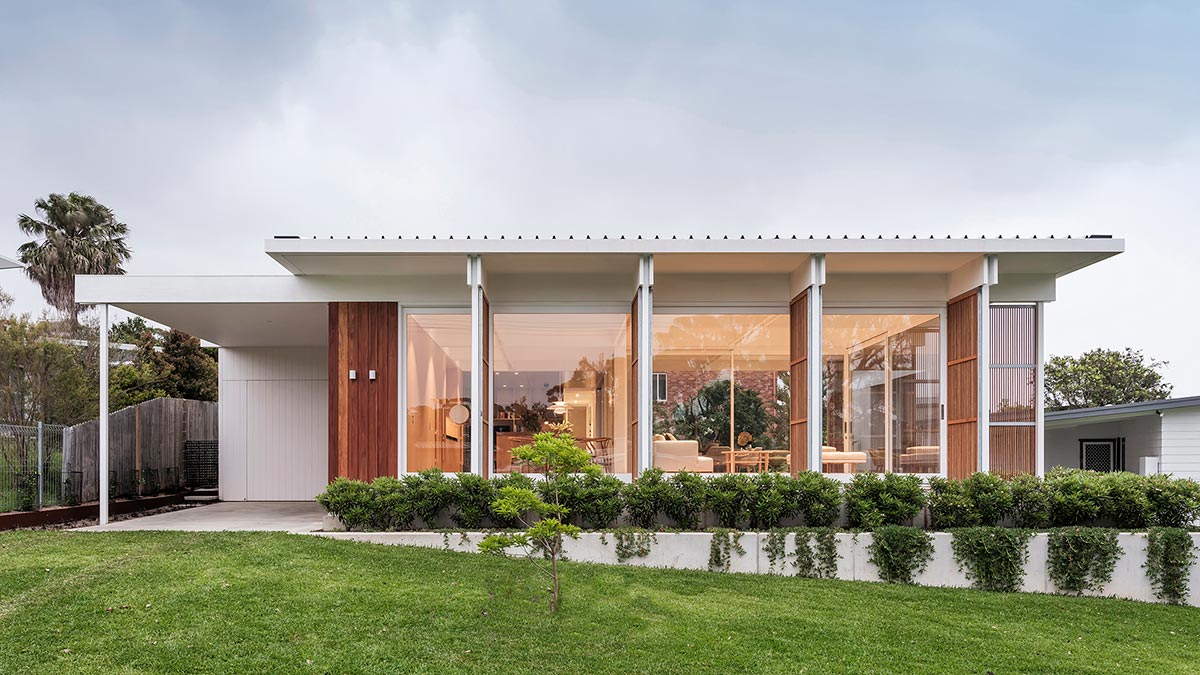 The Bendalong Beach House brings the surrounding environment inside, creating strong visual and non visual connection with the outdoors through various sensory experiences. It's a lovely beach abode that sits peacefully amongst nature and captures the views without compromising on environmental performance.
Project: Bendalong Beach House
Interior Design: Madeleine Blanchfield Architects
Location: New South Wales, Australia
Type: New Build
Photography: Robert Walsh