Here's one for the beach house lovers! Beach House Blues, a modern coastal living home in Lorne, Australia designed by Corke Design Studio, is a family-friendly home with an emphasis on leisurely days and entertaining. The house maximizes the stunning views of the Great Ocean Road while providing a tranquil experience for the family. With its scenic view of the outdoors, this beach house has been built to provide cool indoor retreats for relaxing after long days at work or playing outside with friends and family. See for yourself and have a quick tour of this incredible pad!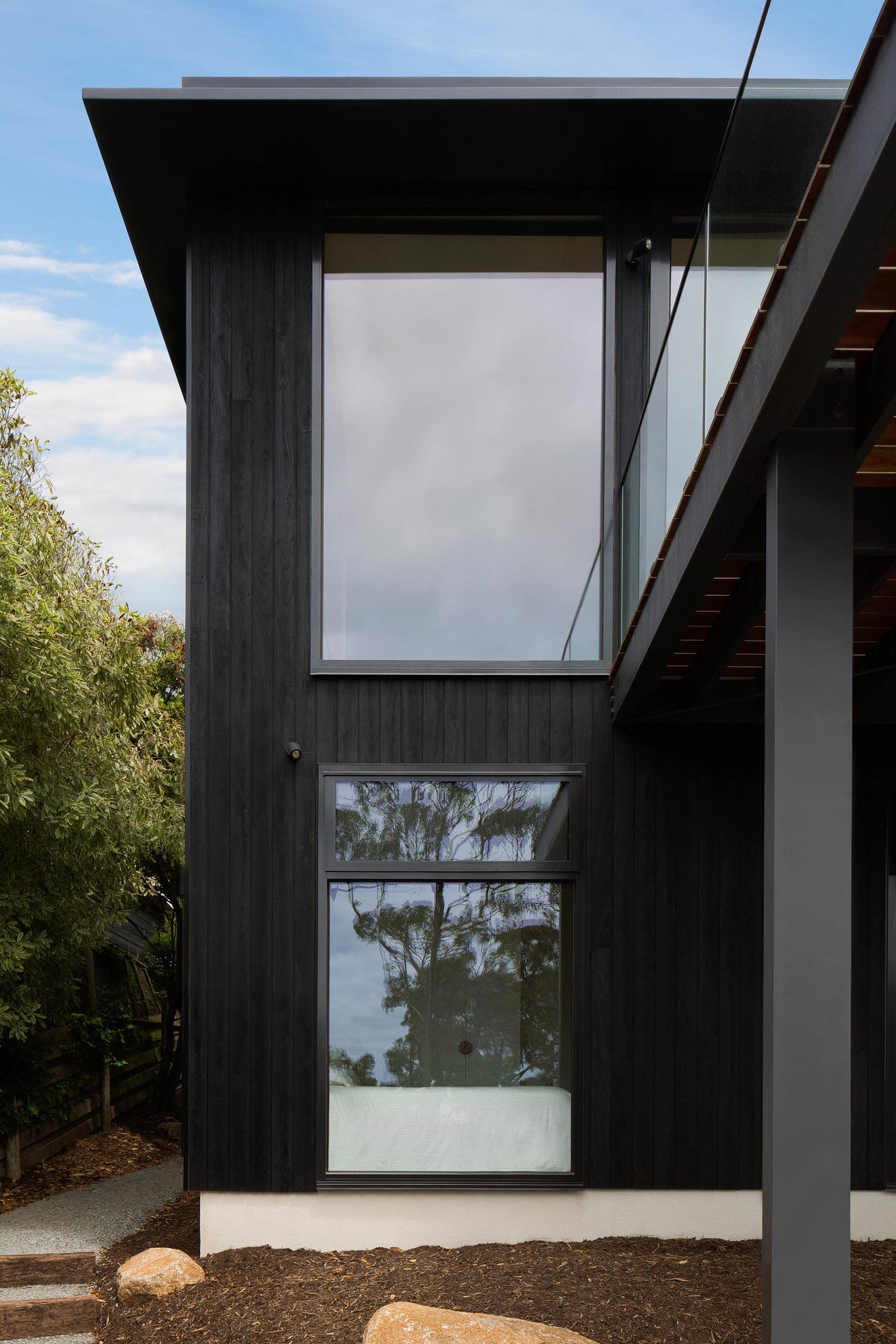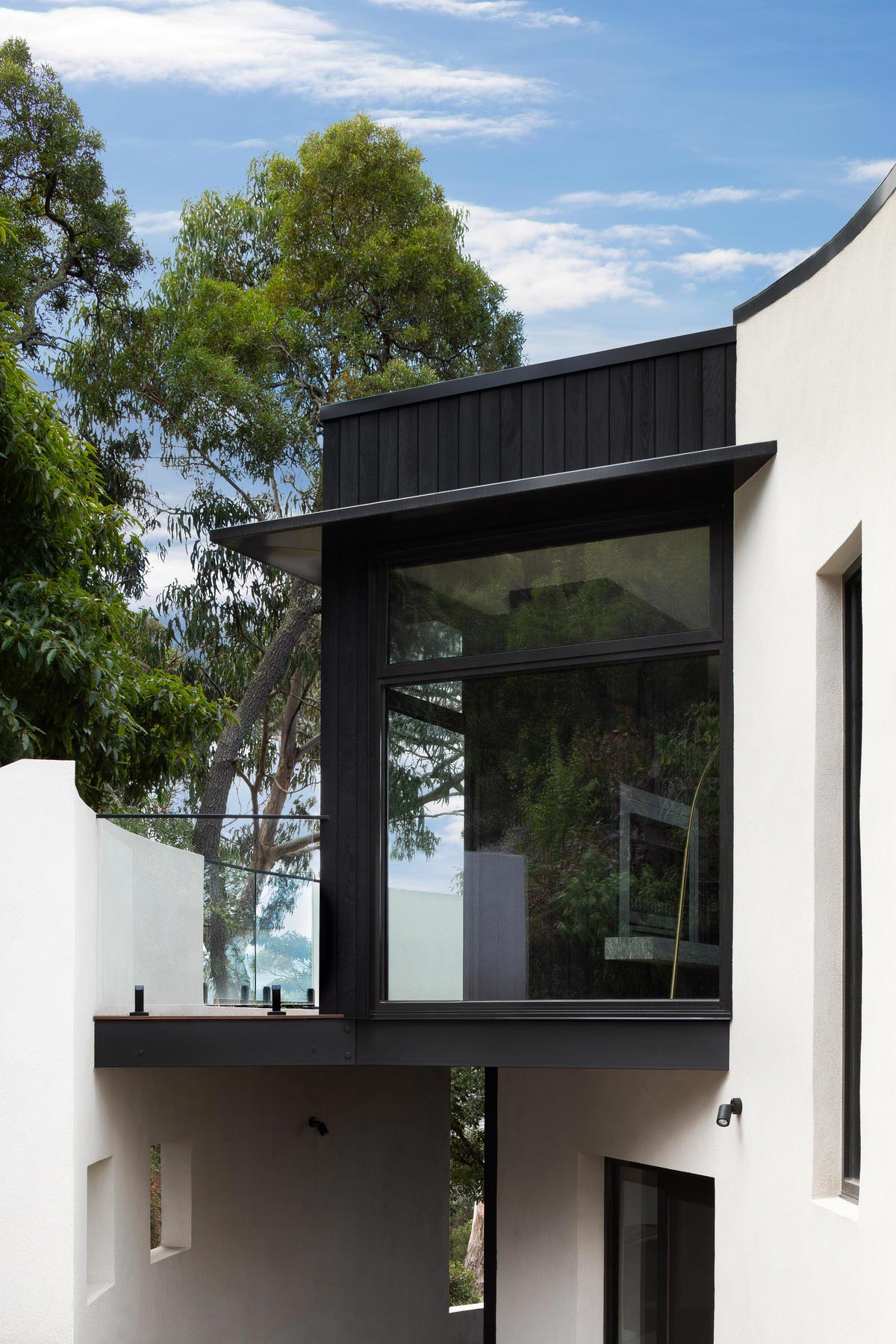 The façade and parts of the interior of the house were clad in charred wood boards; a traditional Japanese technique of blackening wood. A great choice for coastal projects due to its strength and low maintenance, but also aesthetically it is natural, raw, and unobtrusive, which makes it perfect for Lorne.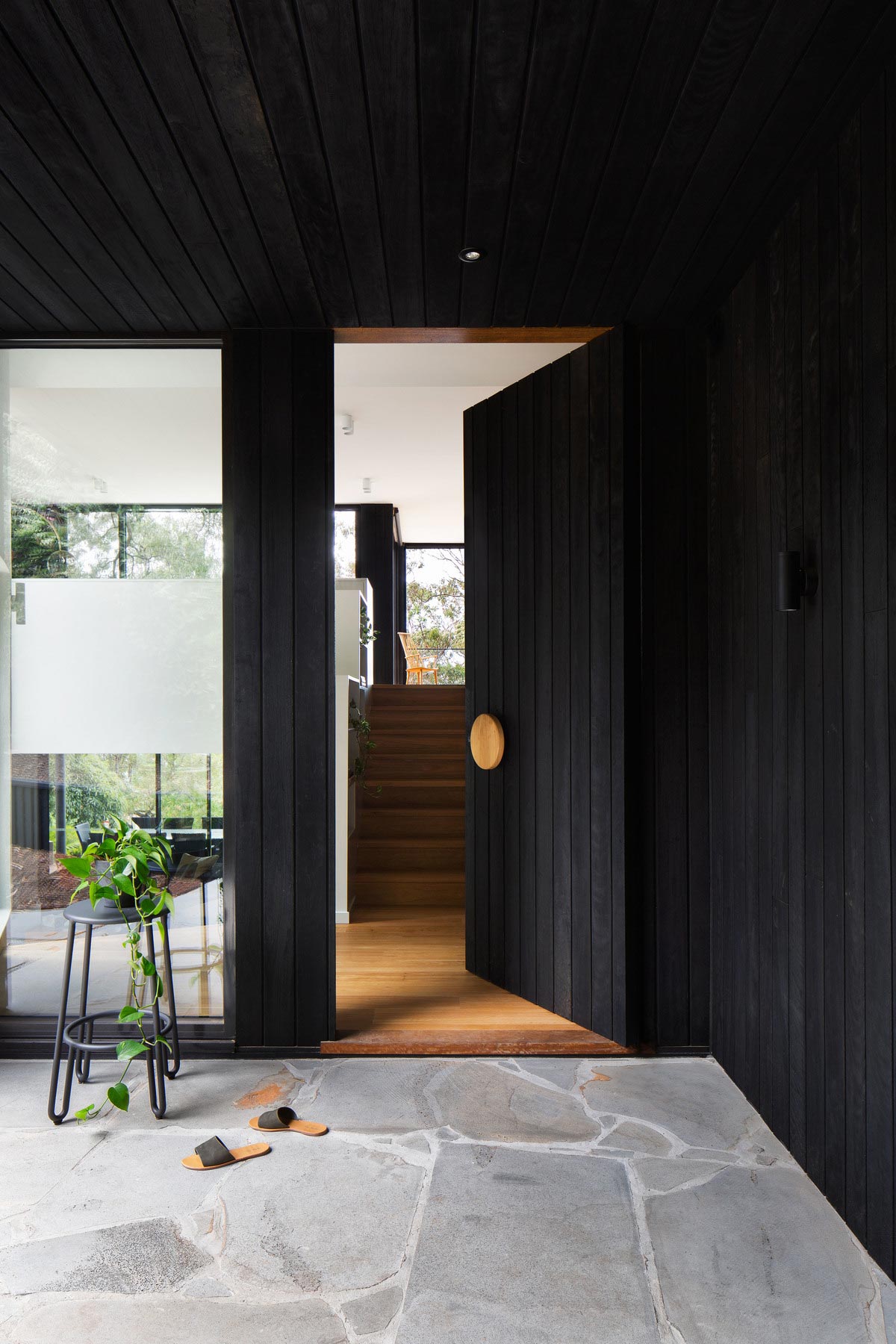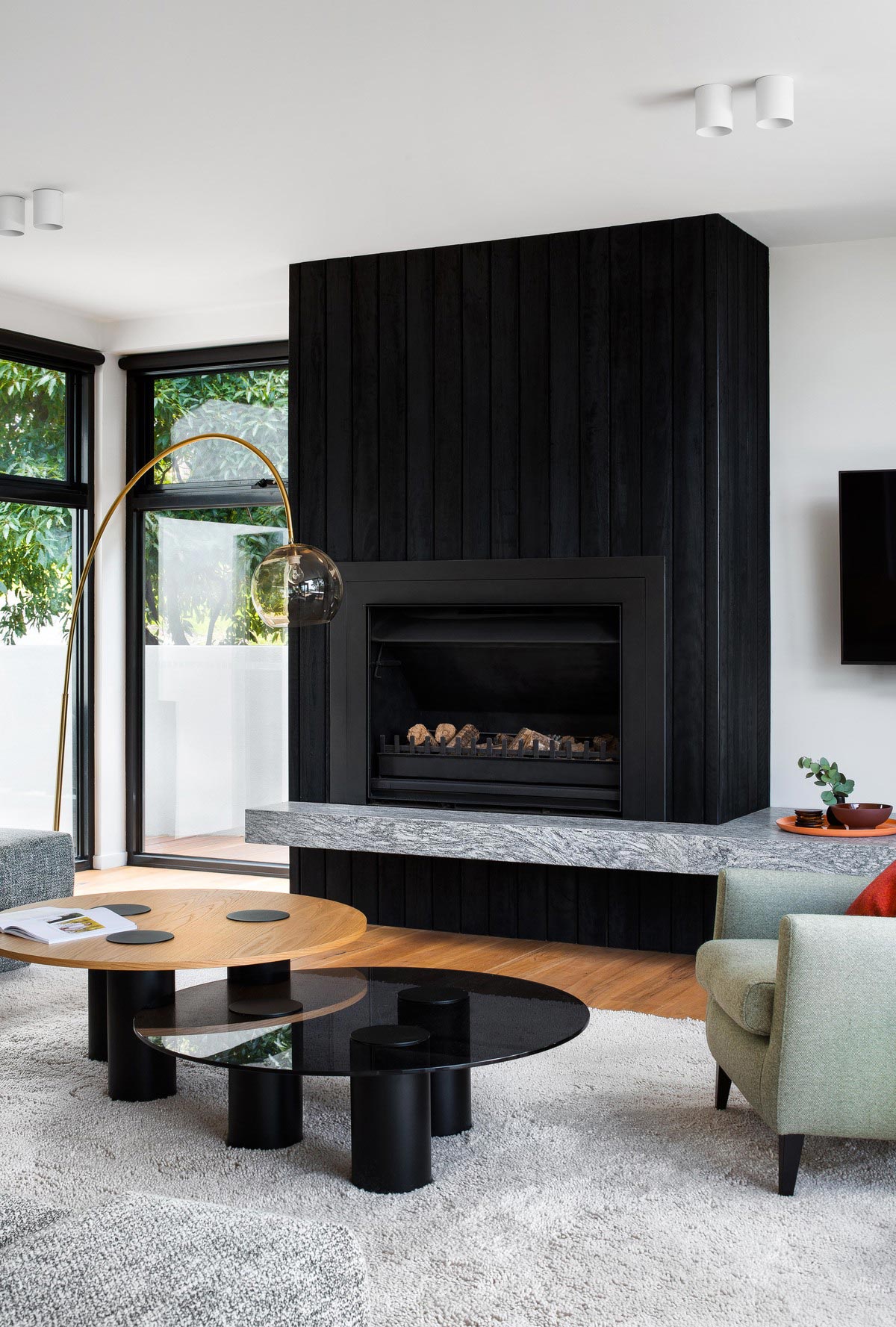 The house contains unique internal and external spaces, so it seemed fitting that the materials be consistent both inside and outside the house. In addition to feeling subtle externally and drawing on the natural environment, this material feels quite dramatic internally with a pronounced entry drawing the eye up and back to the tree line and horizon.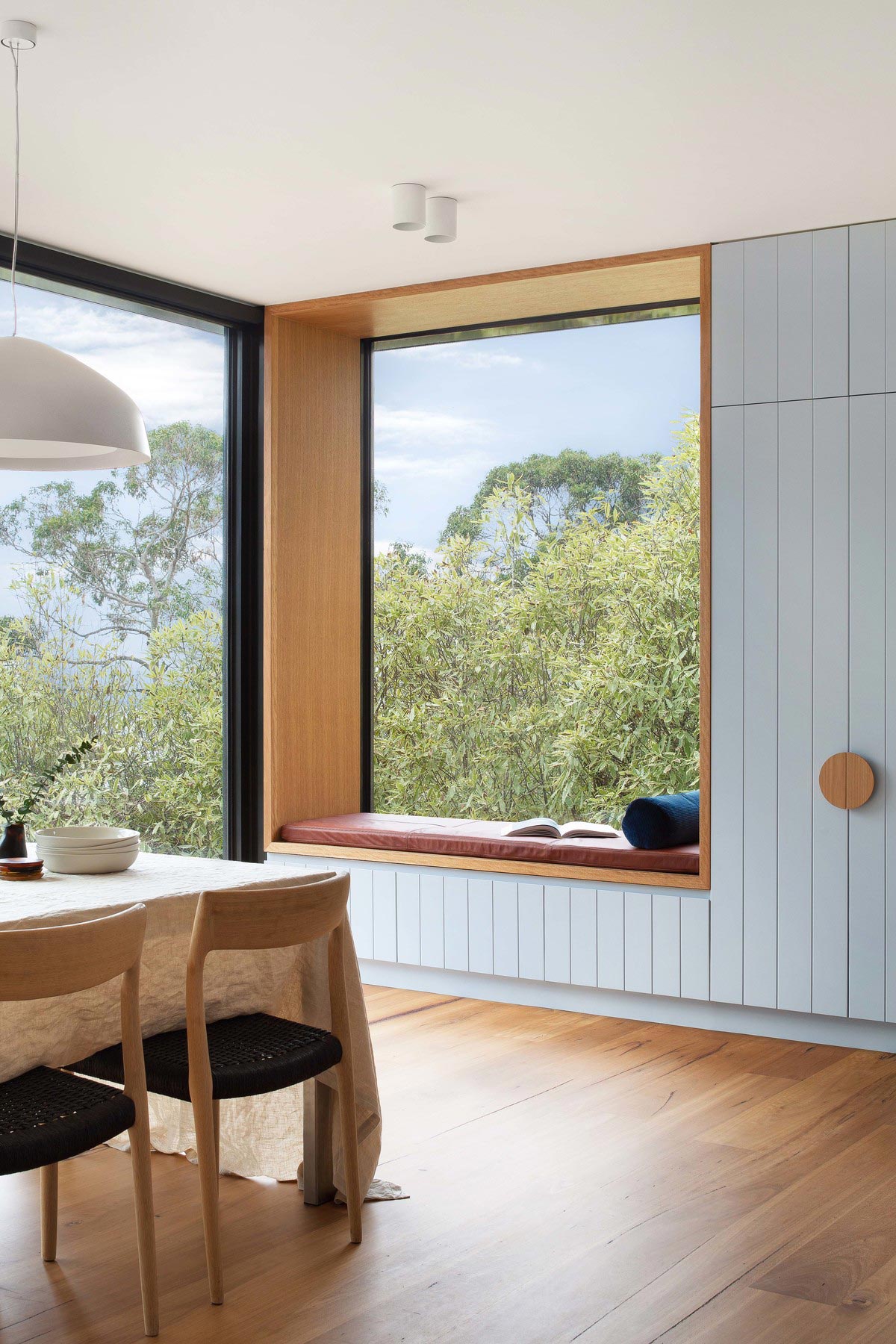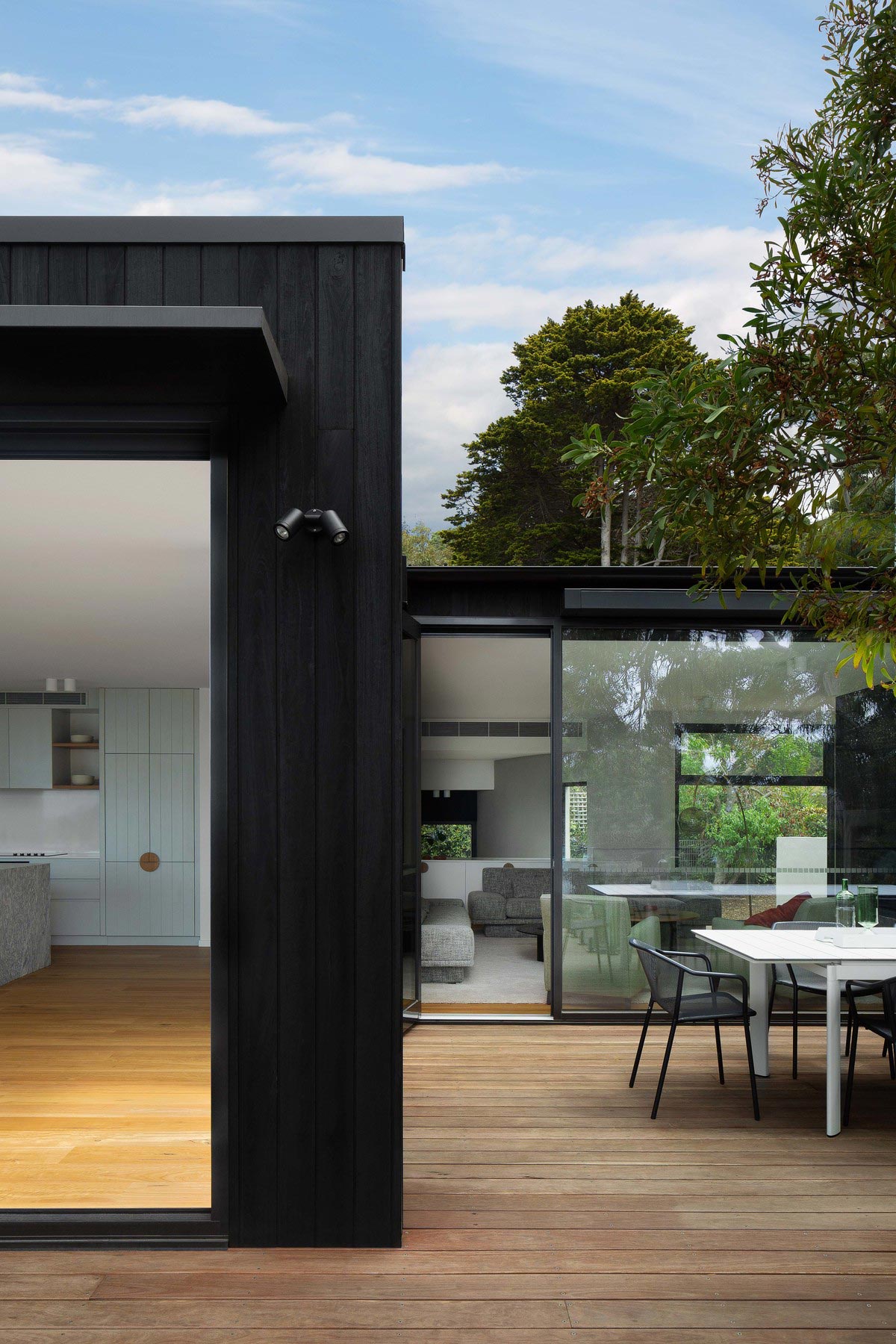 There are several aspects of a family home that have been incorporated into the internal spaces to maintain the connection with the beach. A true coastal retreat, this home has an air of lightness and relaxation, combined with a subtle premium touch; while the contemporary look is achieved by a perfect interplay between materials and a bold mix of colours.
The living area is open and spacious, with natural light throughout. The timber floors are a warm contrast to the cool colours of the space: blues, greys, whites. Large windows provide an expansive view on all sides for entertainment and relaxation purposes – whether inside or out.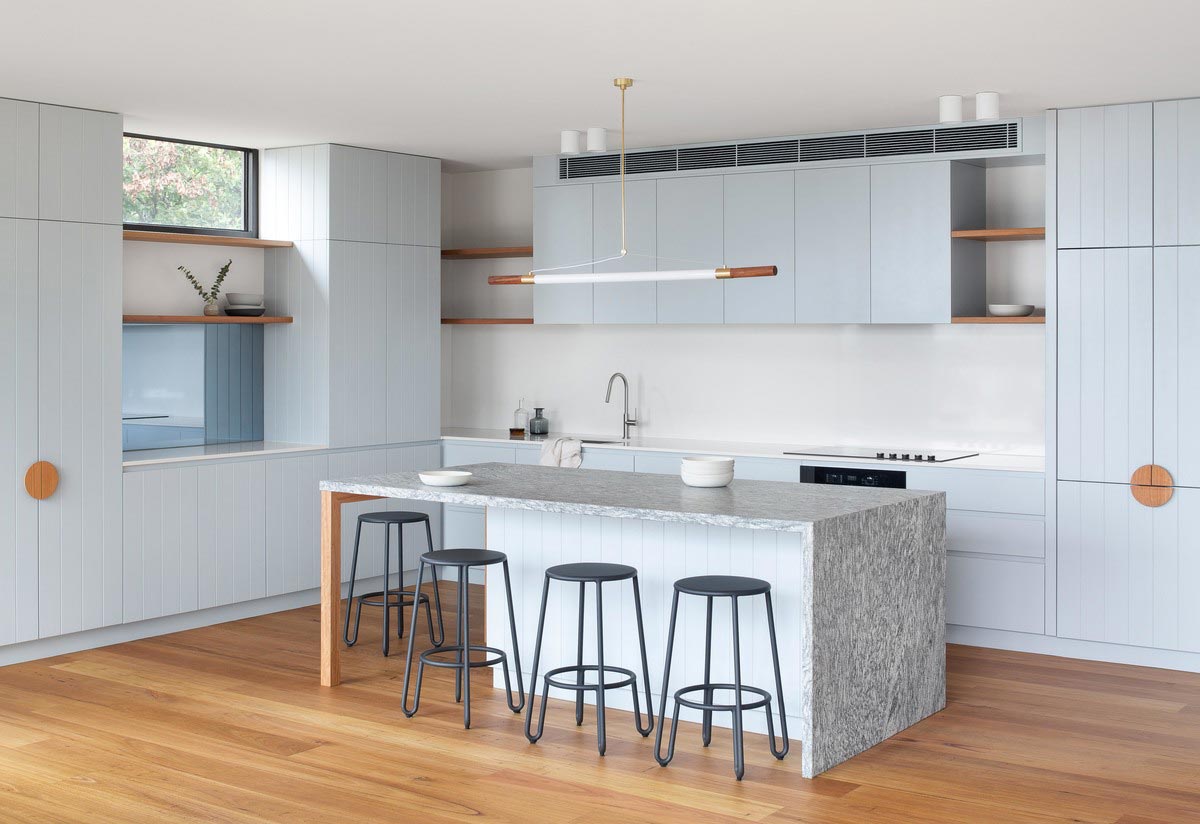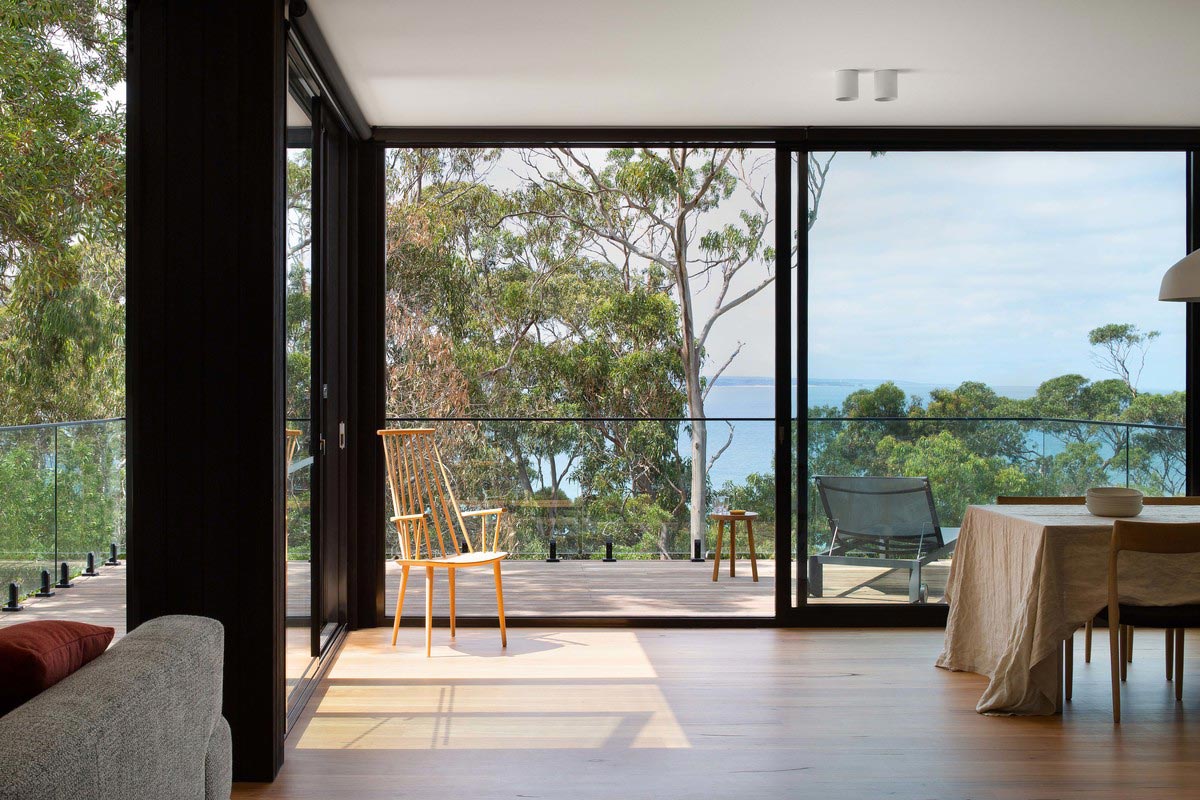 A more playful, relaxed atmosphere was required in other interior areas – a large contrast from the rich, dramatic charred timber material. Tones and markings from the ocean are reflected in the kitchen and reading nook. Brushed leather granite island benches were chosen for their exquisite raw and robust finish, as well as for the image of ocean swell the stone's pattern evokes.
With its light blue lining, the kitchen brings a splash of freshness and playfulness into the home – an ideal space for long mellow lunches and cooking weekends.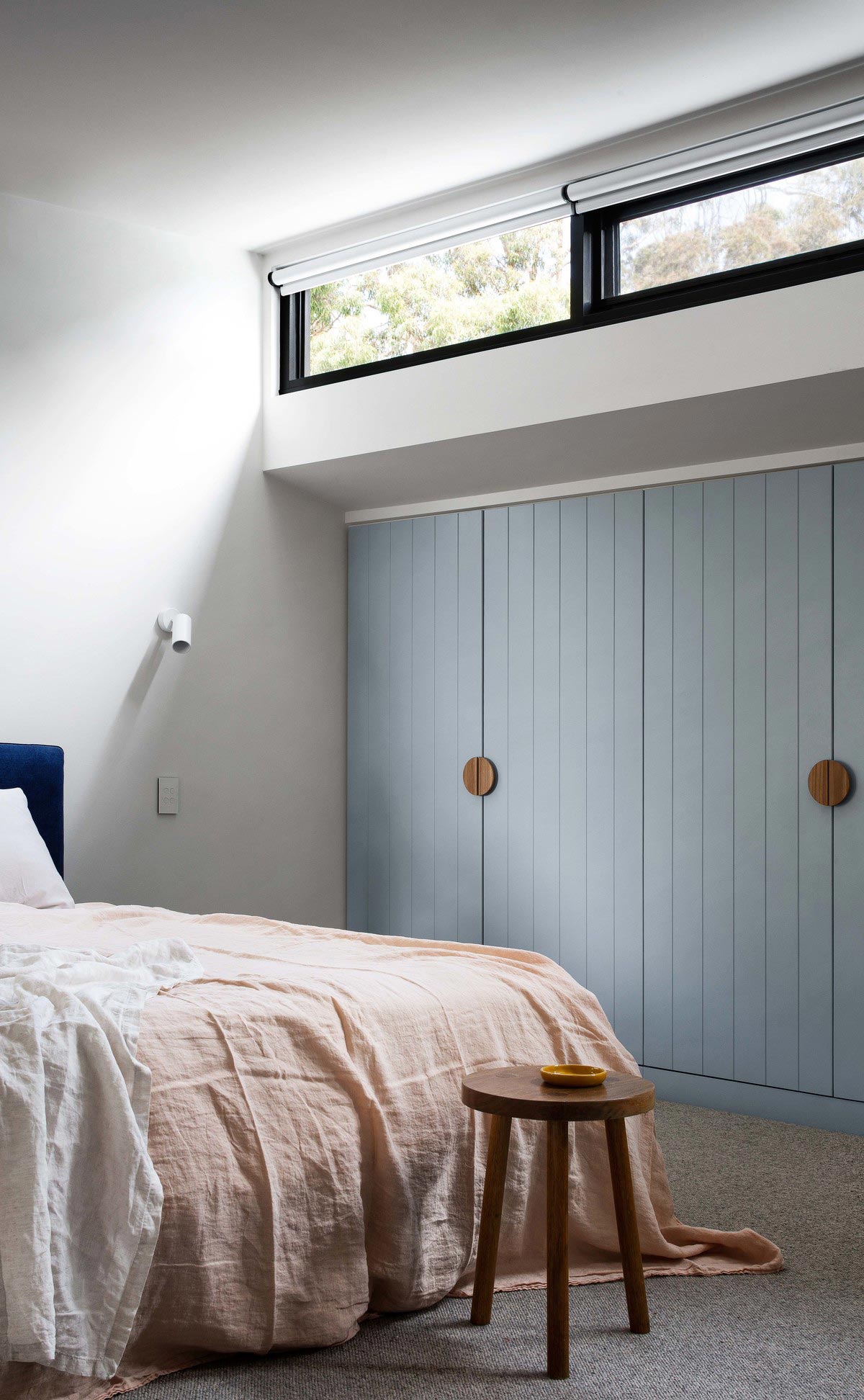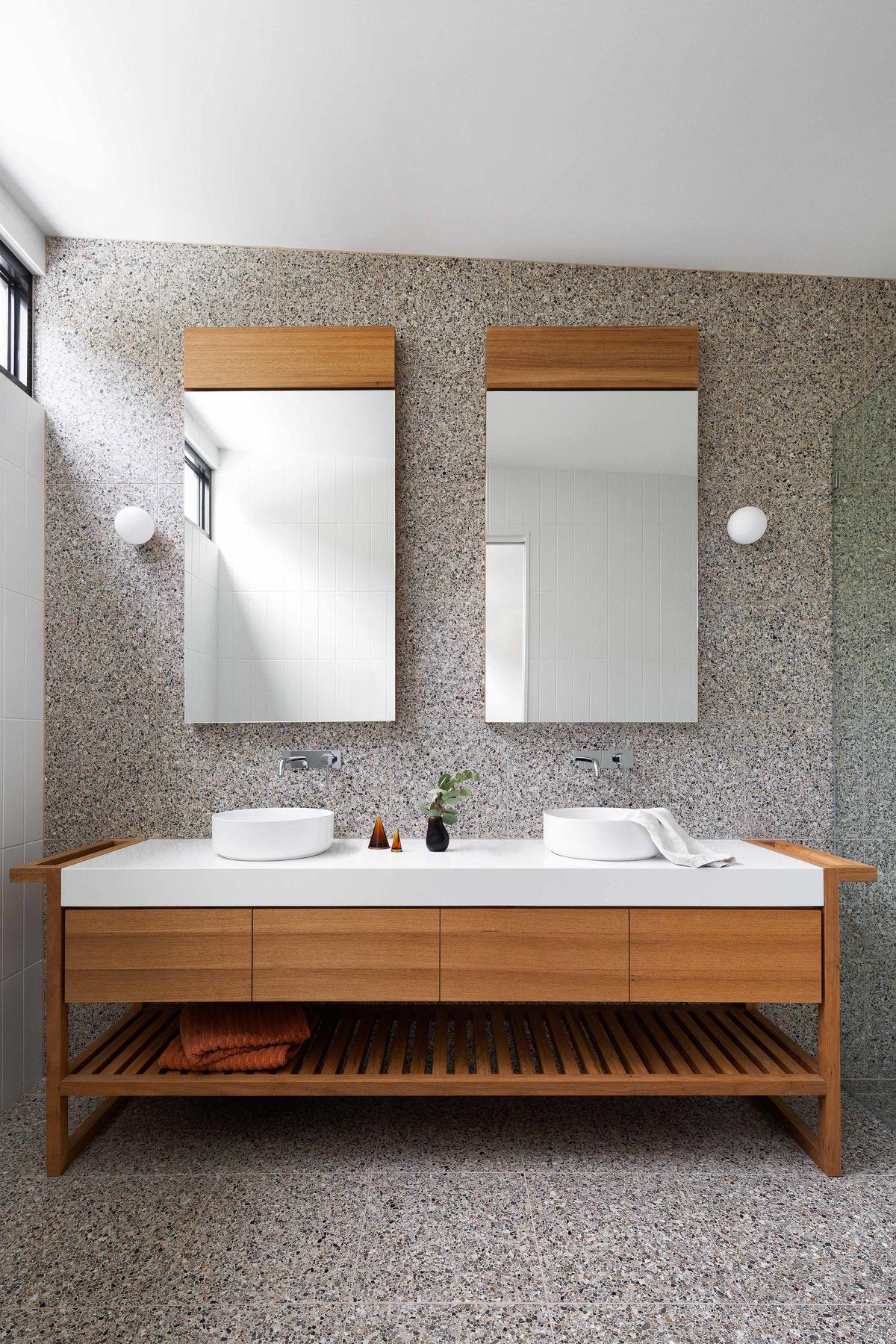 A stunning coastal home in Lorne, Beach House Blues by Corke Design Studio is a new build designed for family gatherings, entertaining guests, and living life to the fullest while taking advantage of breathtaking views from nearly every corner of the home.
Project: Beach House Blues
Architect: Corke Design Studio
Location: Great Ocean Road, Australia
Type: Alteration & Addition
Photography: Emily Bartlett