You can probably tell that we'll always have a soft spot for beach homes that have the ability to make create spatial connections through any given weather. We know, one day it can be terribly hot and shivering cold the next, but a delightful place of dwelling like the Barwon Heads House is something you'll gladly fawn over like a true dream coastal house that it is.
Lovell Burton comes back with a double nomination in the 2018 Houses Awards with Barwon Heads House being their second entry for New Houses over 200 m2. Now, that's what we call an achiever!
Right behind a frontage of roadside greenery, Barwon Heads House is undeniably charms anyone at a glance. Let's take a tour!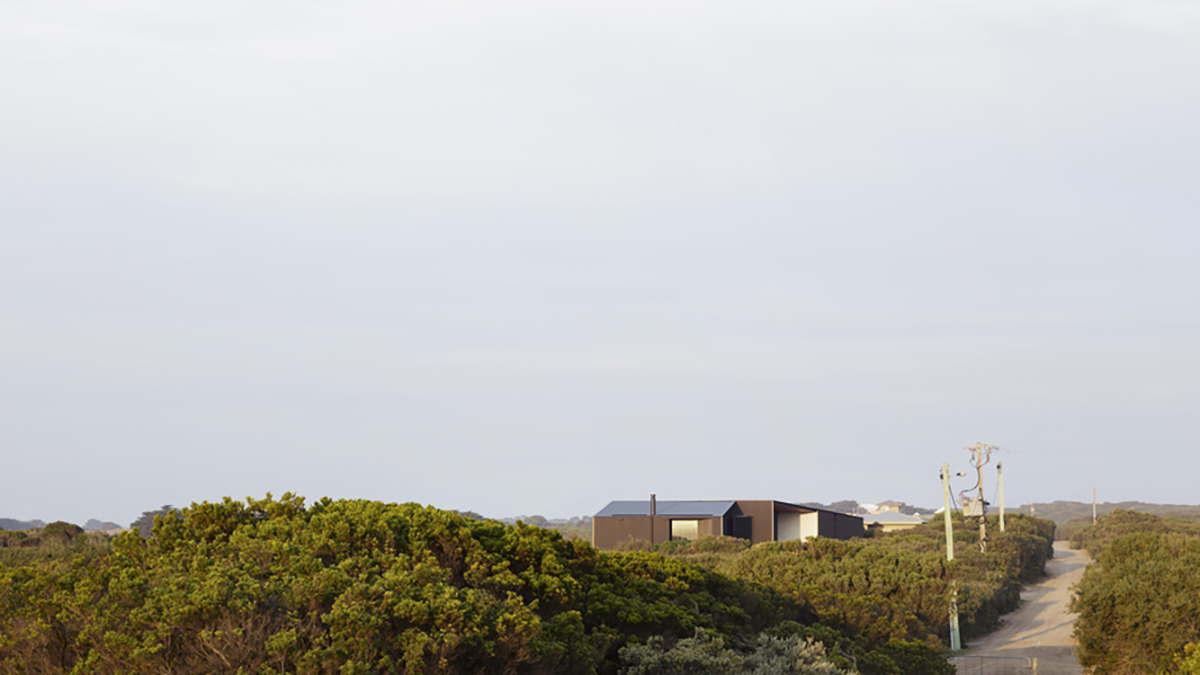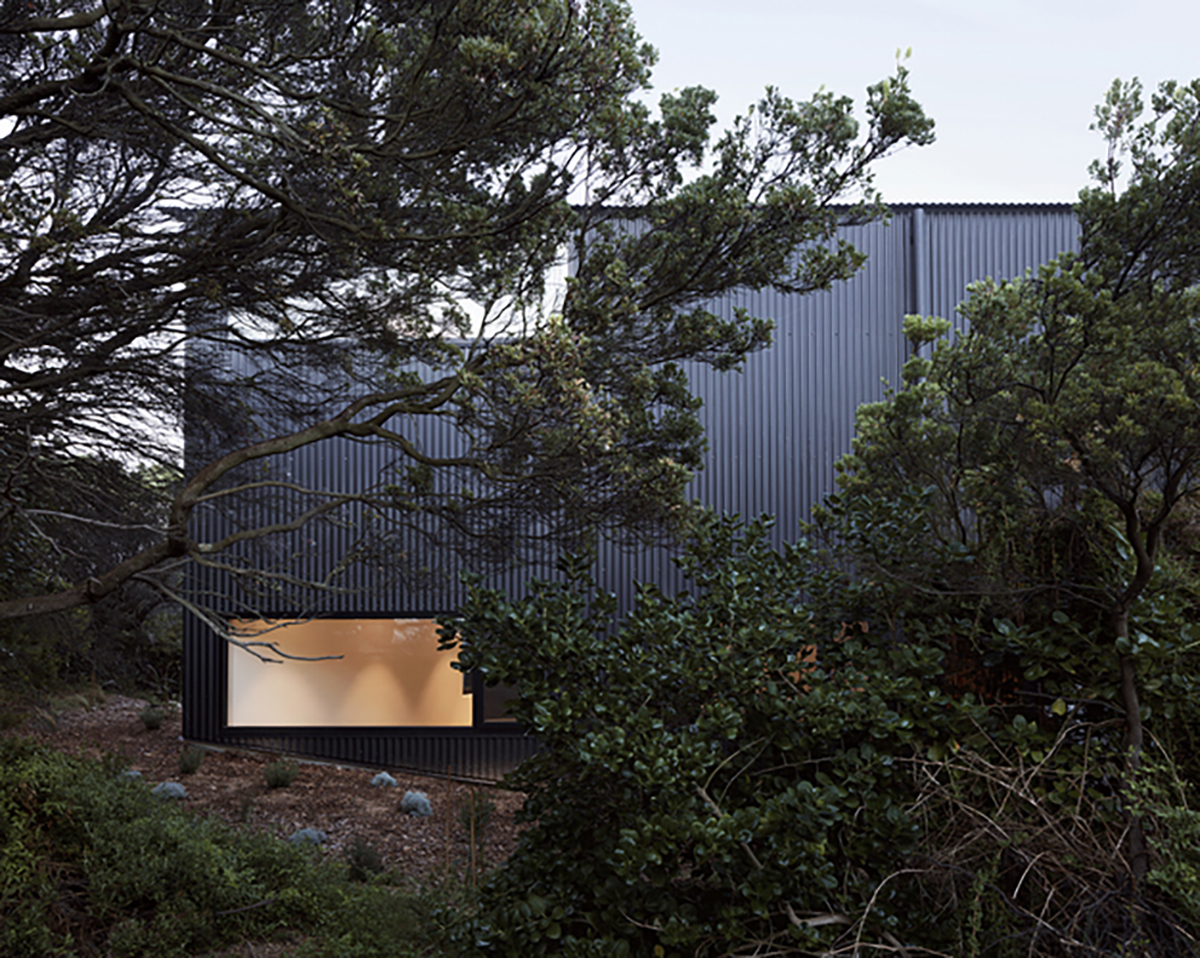 During road trips, we often find ourselves window shopping for houses we pass by. Some reveal themselves all too quickly and some are pushed a little further back from the road, shrouded with a little mystery– these are the kind of houses that we'd fondly think about.
Peeling through the bushy layers, Barwon Heads House warmly receives visitors with sleek, black timber exterior that casts an elegant structure beneath. Contrary to the dark wood used in the exterior surface, the interior sheds a brighter light with softer timber panels that slope through the ceiling and floor area. Fixtures are readily built-in up against the wall to showcase a more permanent vibe to the over-all arrangement. Pivoting glass doors provide an interesting accent while allowing a generous amount of ventilation in the living space.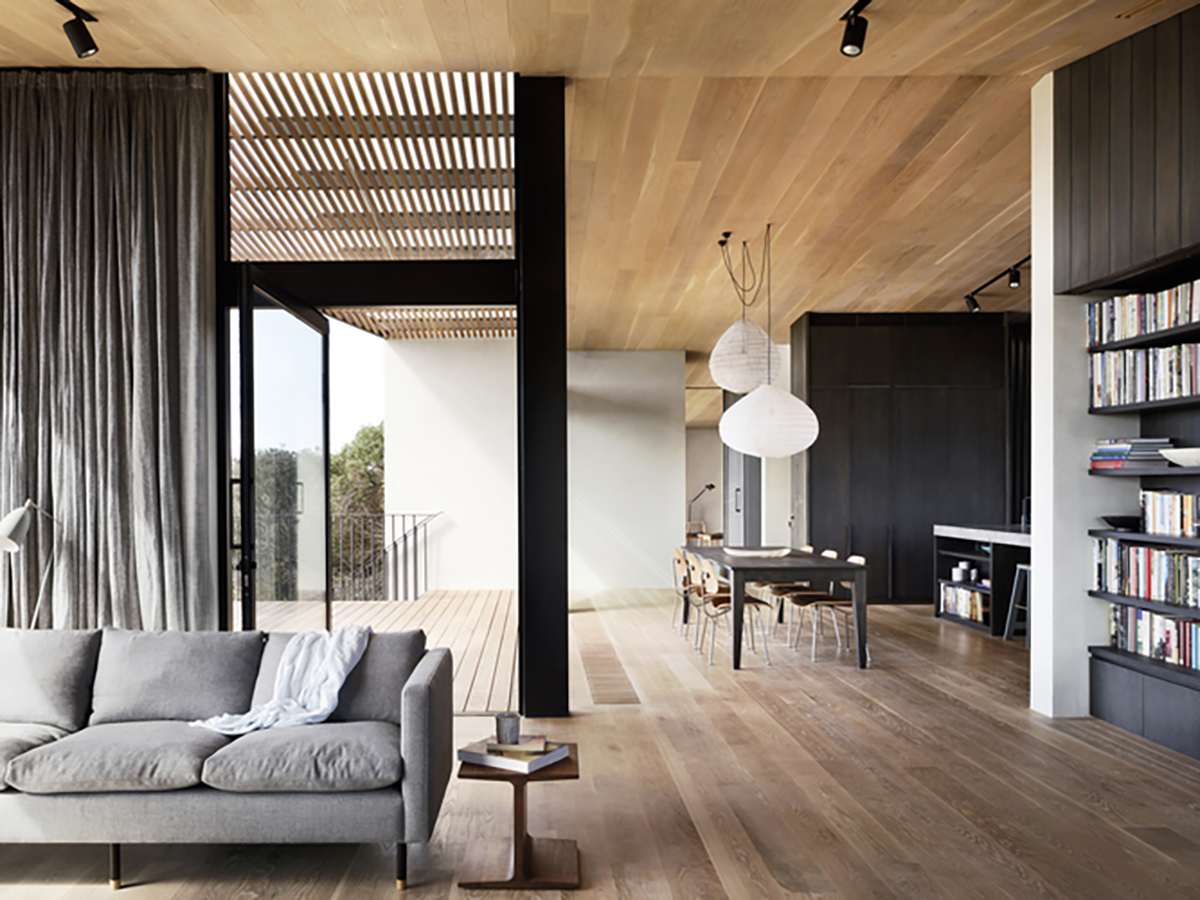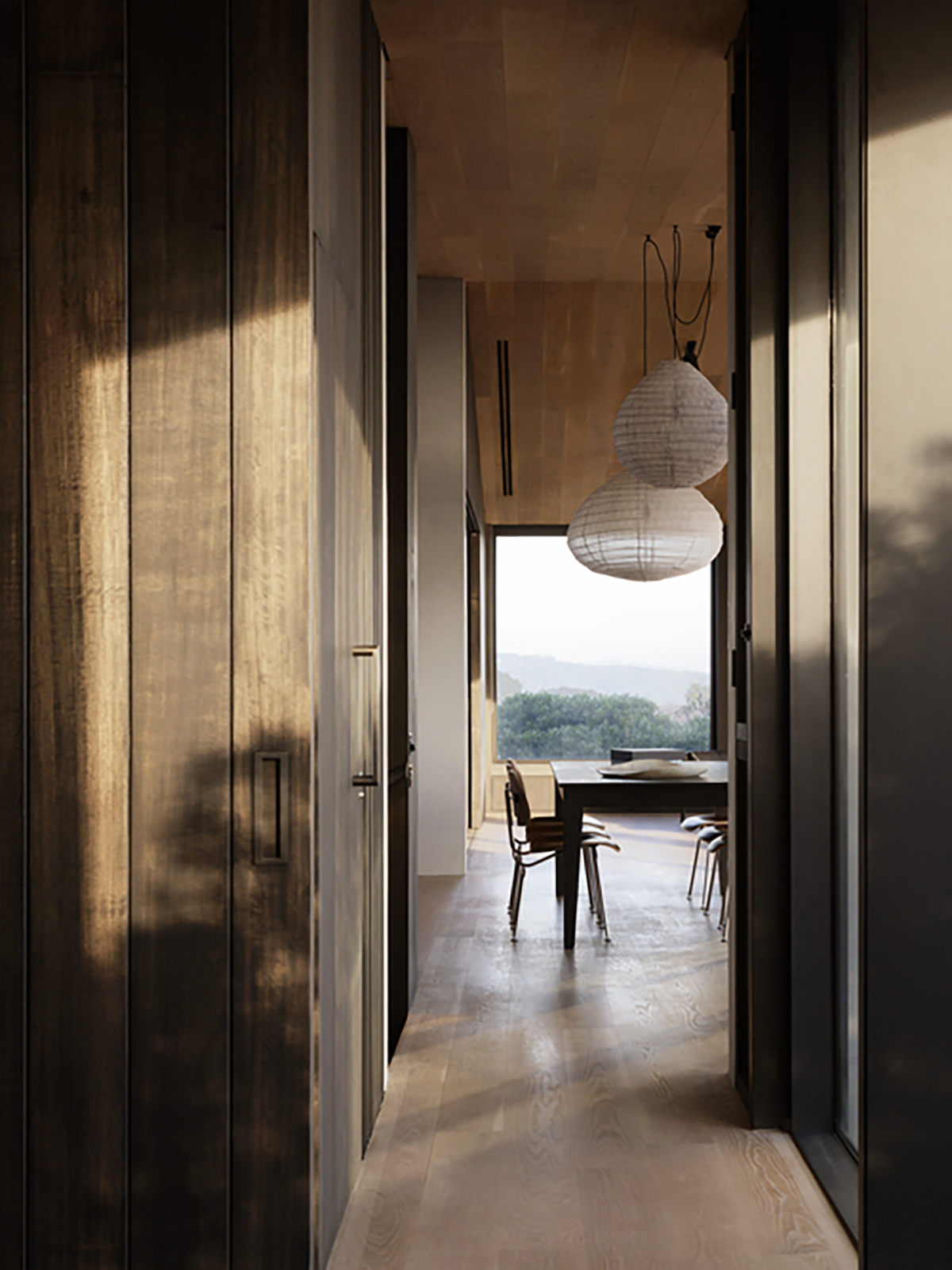 The surrounding glass panels allows natural light to freely pierce through and lighten up the entire house during daytime while doubling as transparent peep holes for the residents to freely view the scenery from every part of the house. This undoubtedly helps in making the open-plan interior to appear luxuriously large than it is. Lovell Burton extends their apparent love for breathtaking views right to the balcony, overlooking the landscape from above.
Barwon Heads House encourages larger floor-area through a careful count of furniture that only take a humble amount of space from surrounding spaces. A slim-cut side table is used instead to provide utility in the lounge area, while freeing more space for leg room.
While some houses are intricately adorned with fixtures and other decorations, Barwon Heads House lets it's raw architectural design speak for itself. For anyone who's been looking to have a heap of headspace, away from all the urban chaos, this residential masterpiece offers a delightful refresher, both inside and out.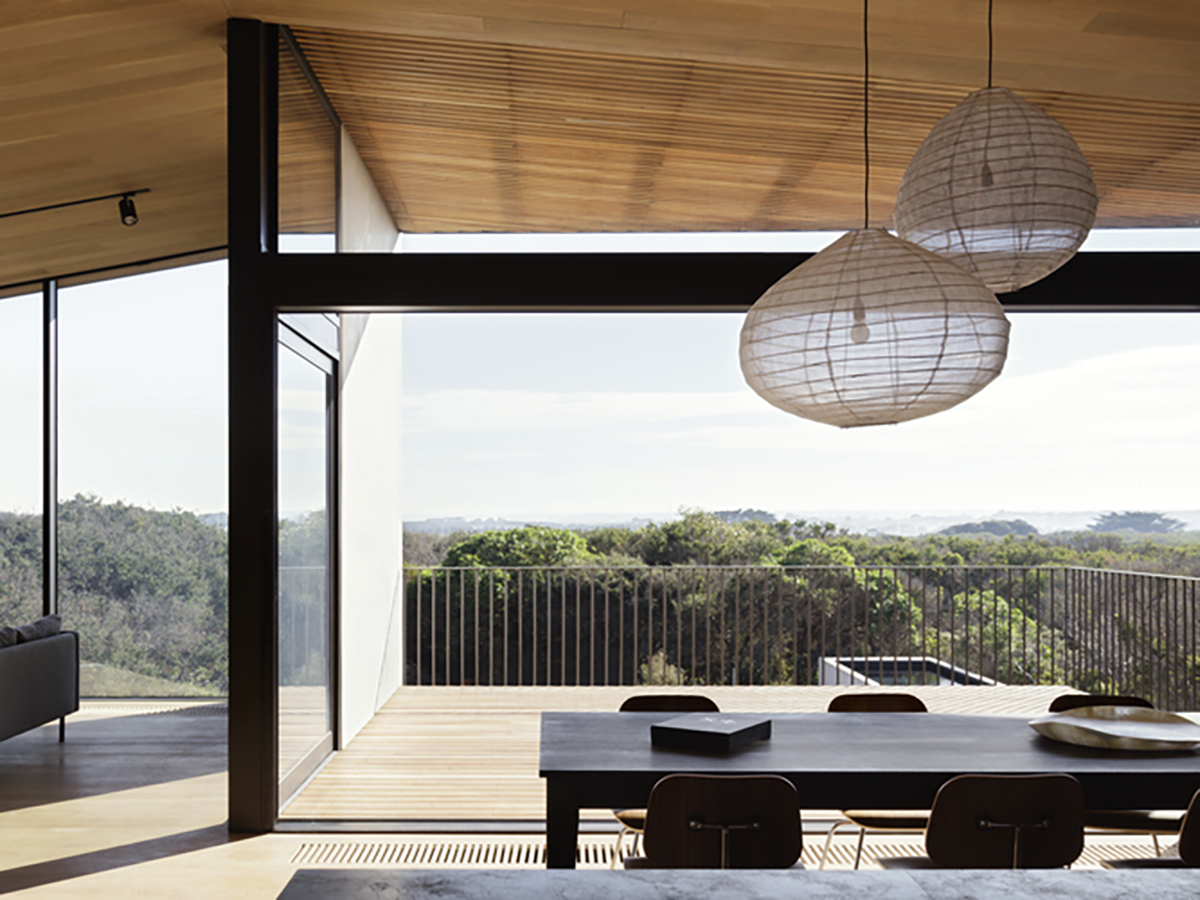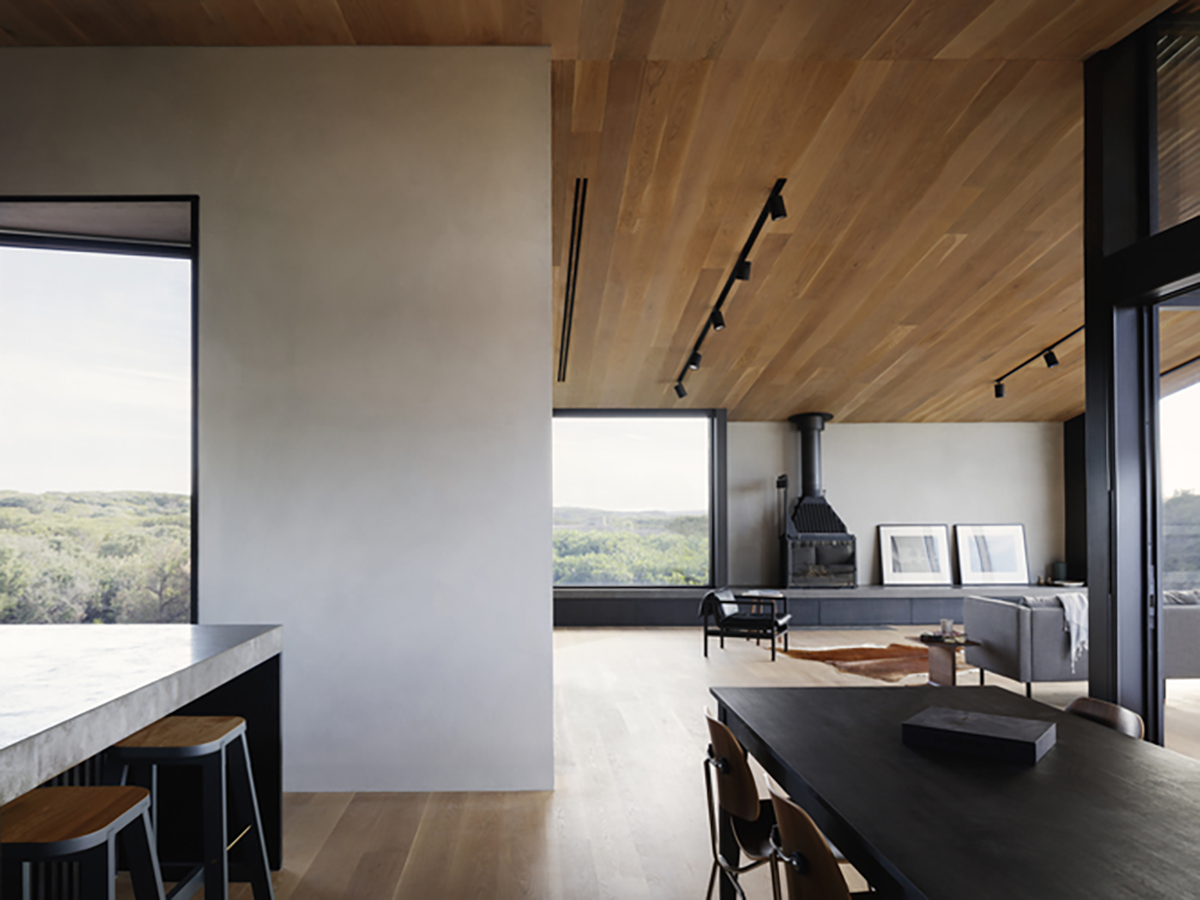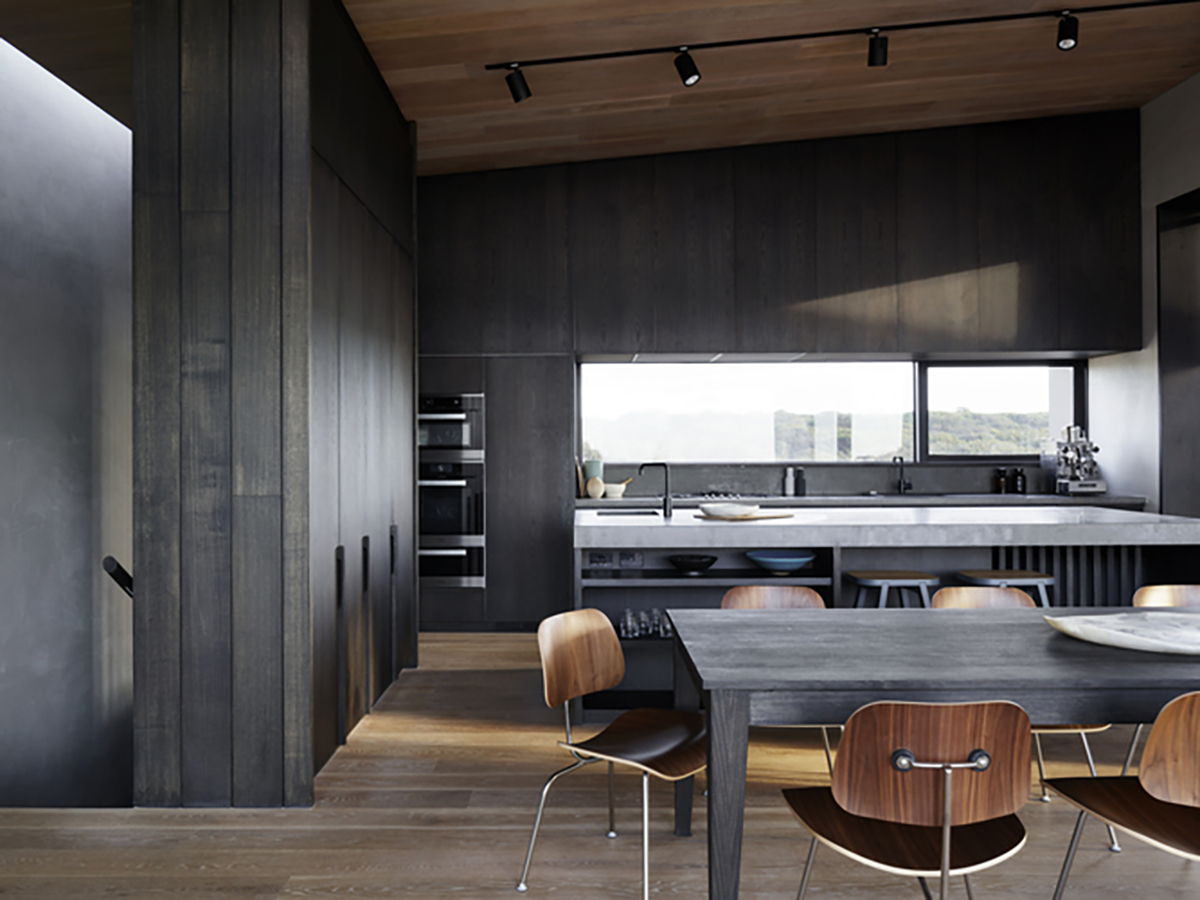 Photography by Rory Gardiner.