We ascend to take you on a home tour into a lush and cosy retreat in the hills. This tree house in Melbourne's leafy suburb of Belgrave is a colourful wonderland filled with art, plants and love. It's hard to describe just how much I enjoyed being in this home, as it had such an incredibly unique energy that was both gentle and vibrant. This is a plant lovers paradise and had my inner 'crazy plant lady' very excited! Enough of the small talk, we all just want to get inside and see how these people live. So let's go…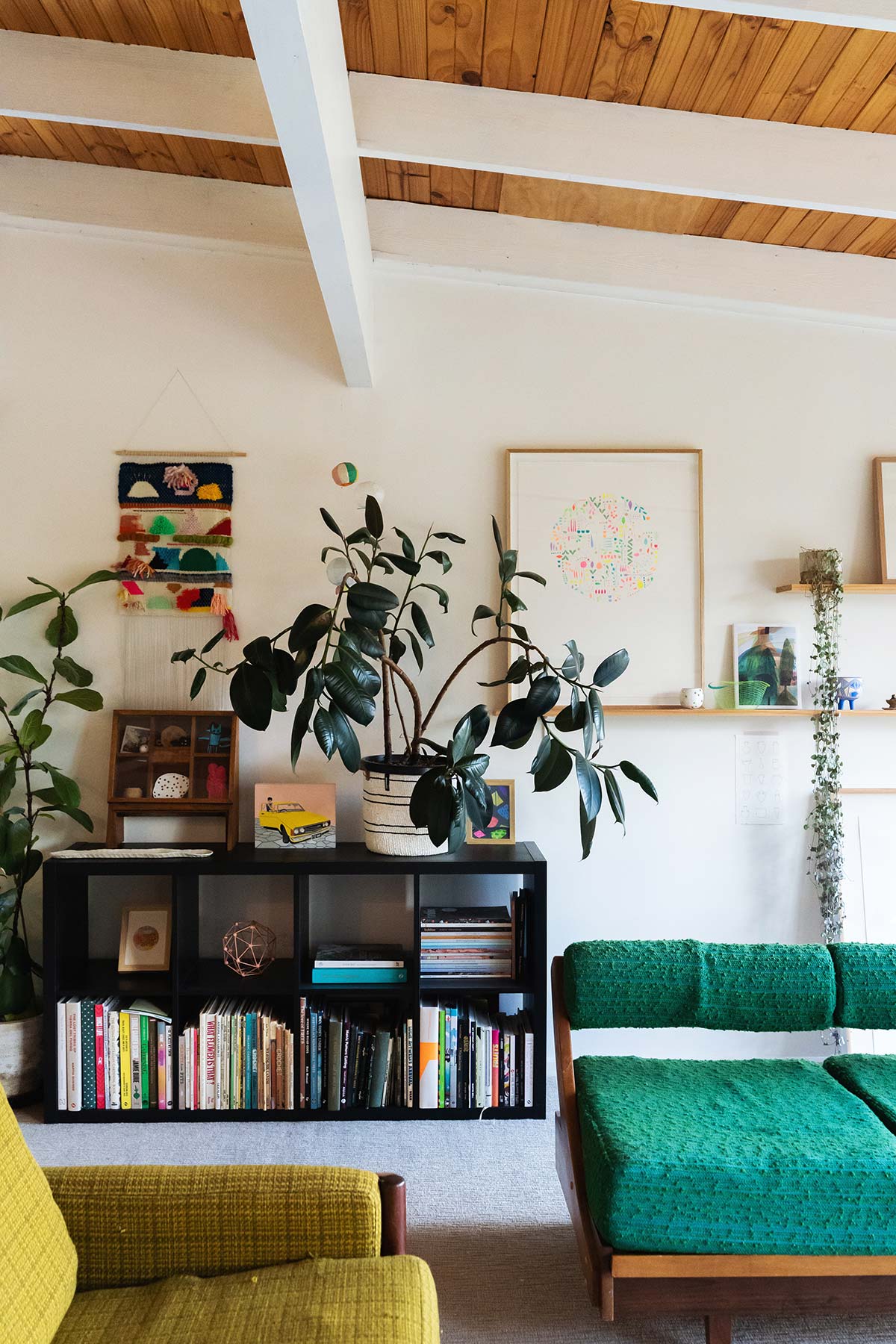 It's safe to say one of the most breathtaking elements of this home is its location, wedged in between so much nature this home feels like a complete tree house. There is not one area of the home that does not celebrate nature in some capacity, either through the view or lush indoor plants. It's very clear that the homeowners have a lot of love and connection for the natural world around them. You hear kookaburras, watch beautiful parrots hanging out on the balcony, there are chickens wandering around out the back. I can only imagine what this natural playground must be like for the family, especially the children that live here!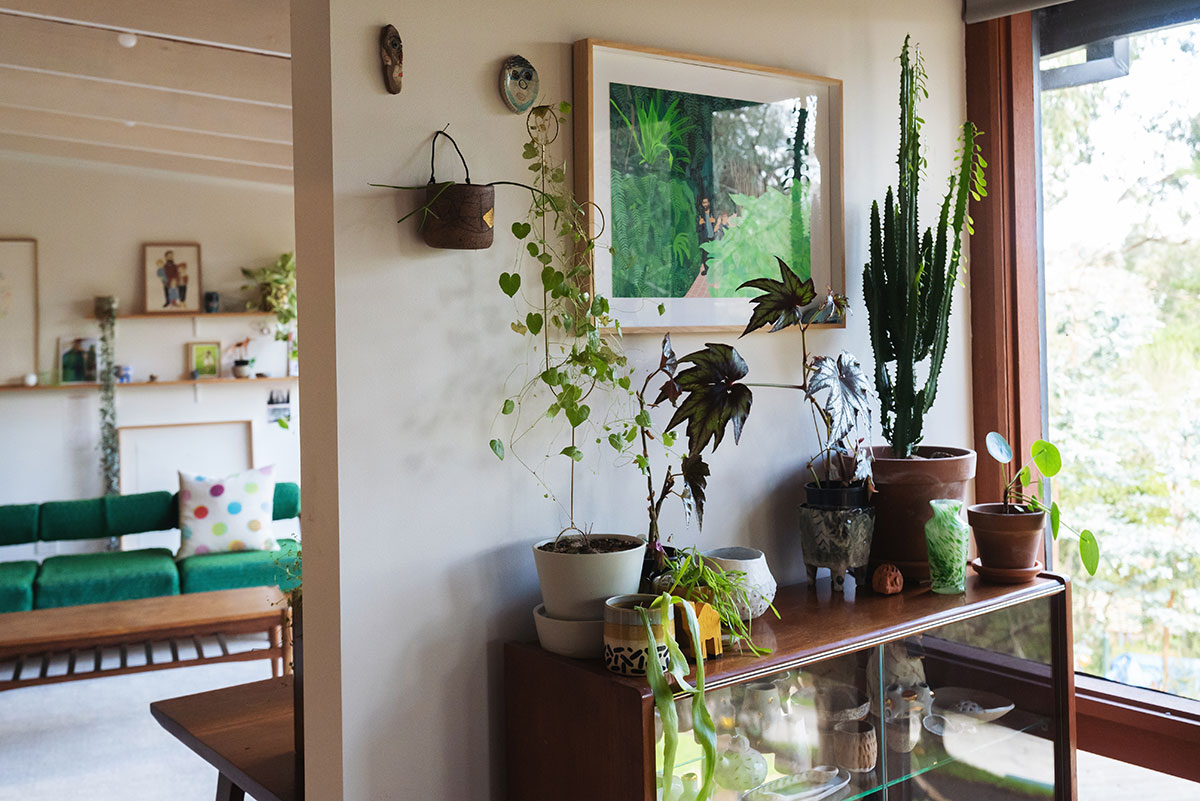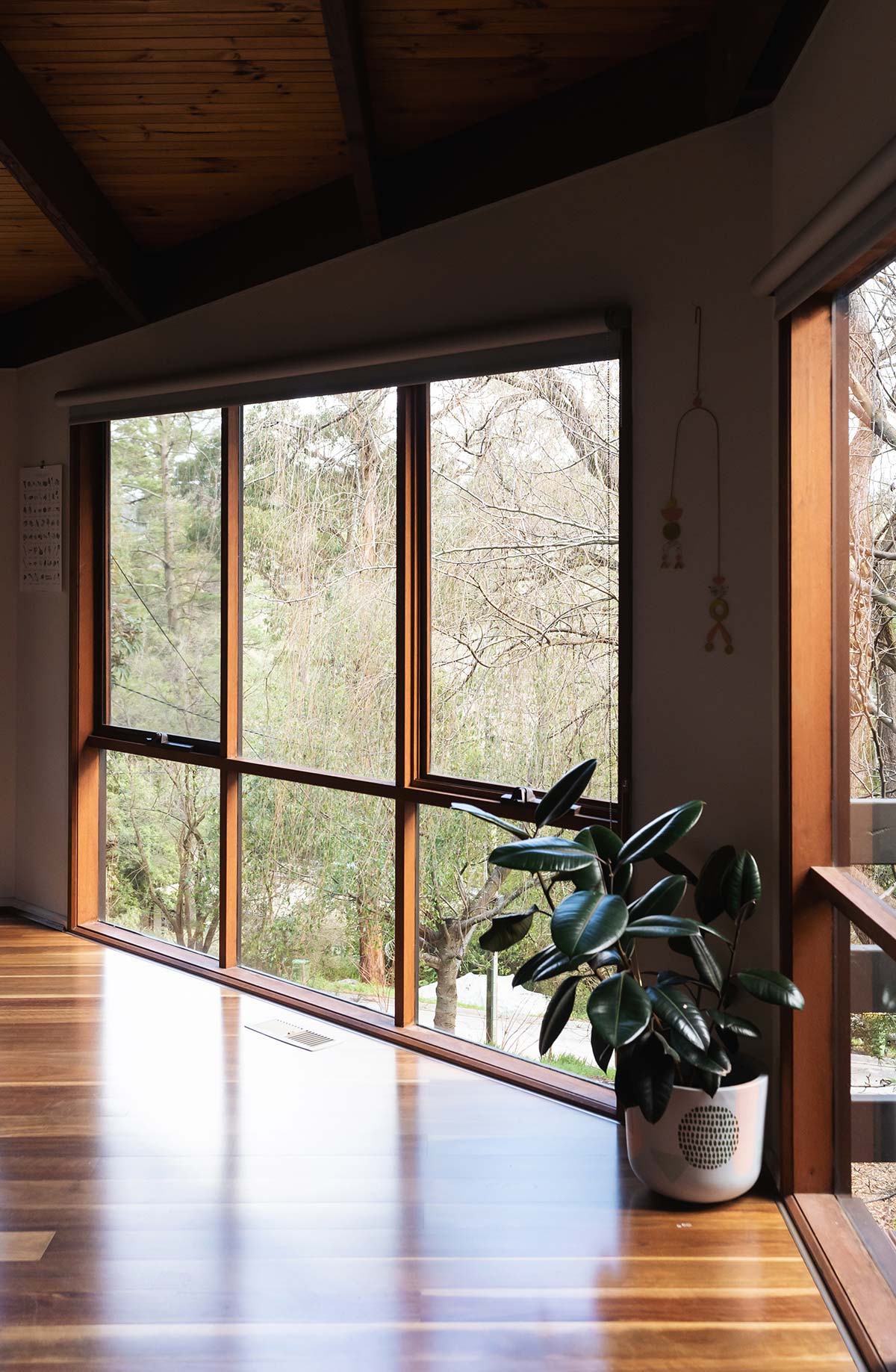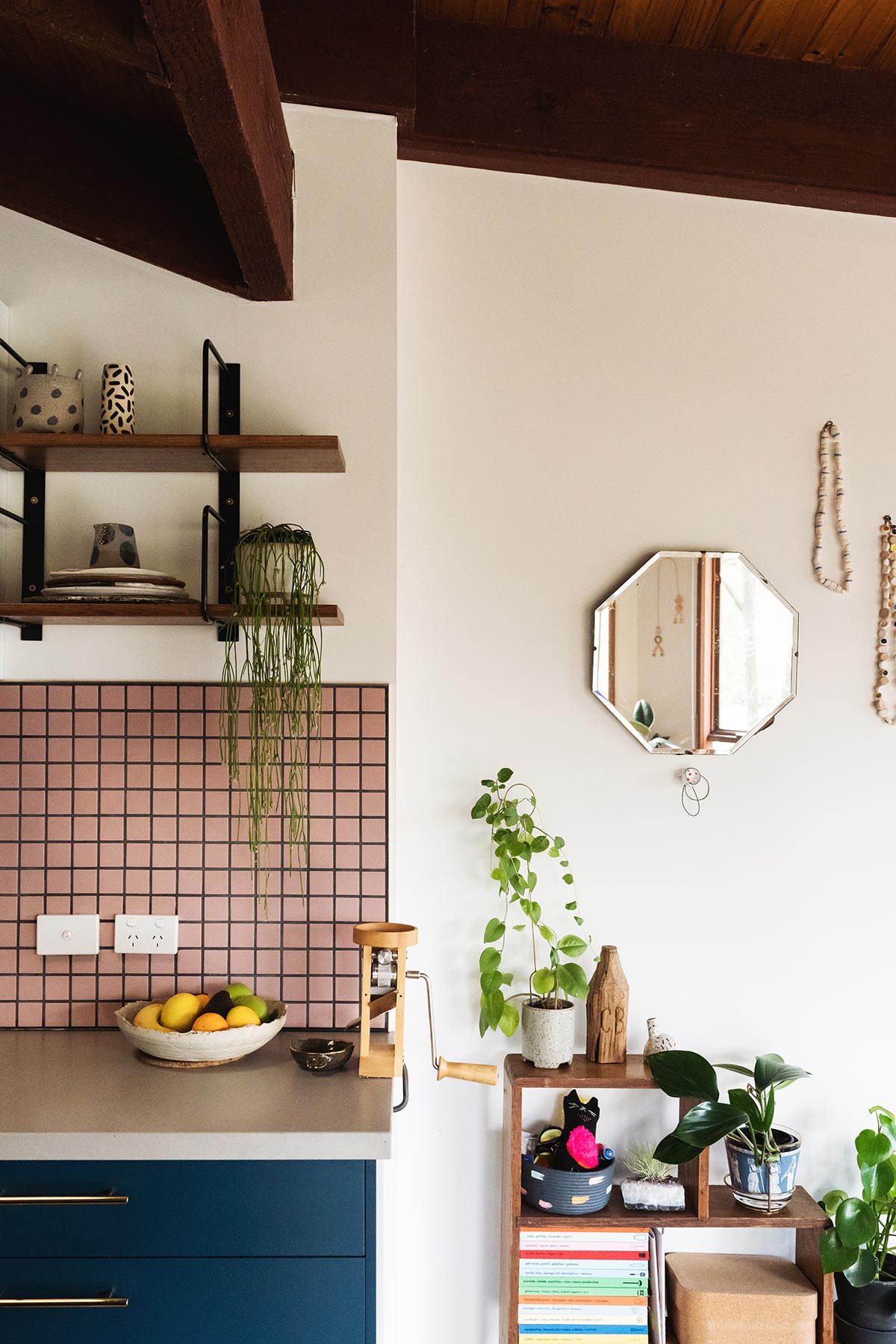 The interiors are personality plus. The owners are both creatives and that is clearly evident with their style and home decor. Shelves, cabinets, walls are all chock full of artwork, ceramics, homemade pieces, all with a purpose and a story. Indoor plants are EVERYWHERE! The owner is a self proclaimed 'plant tragic' but hey, there ain't nothing tragic about plants. What she loves most about plants are their different shapes and personalities, each one unique and they make her happy!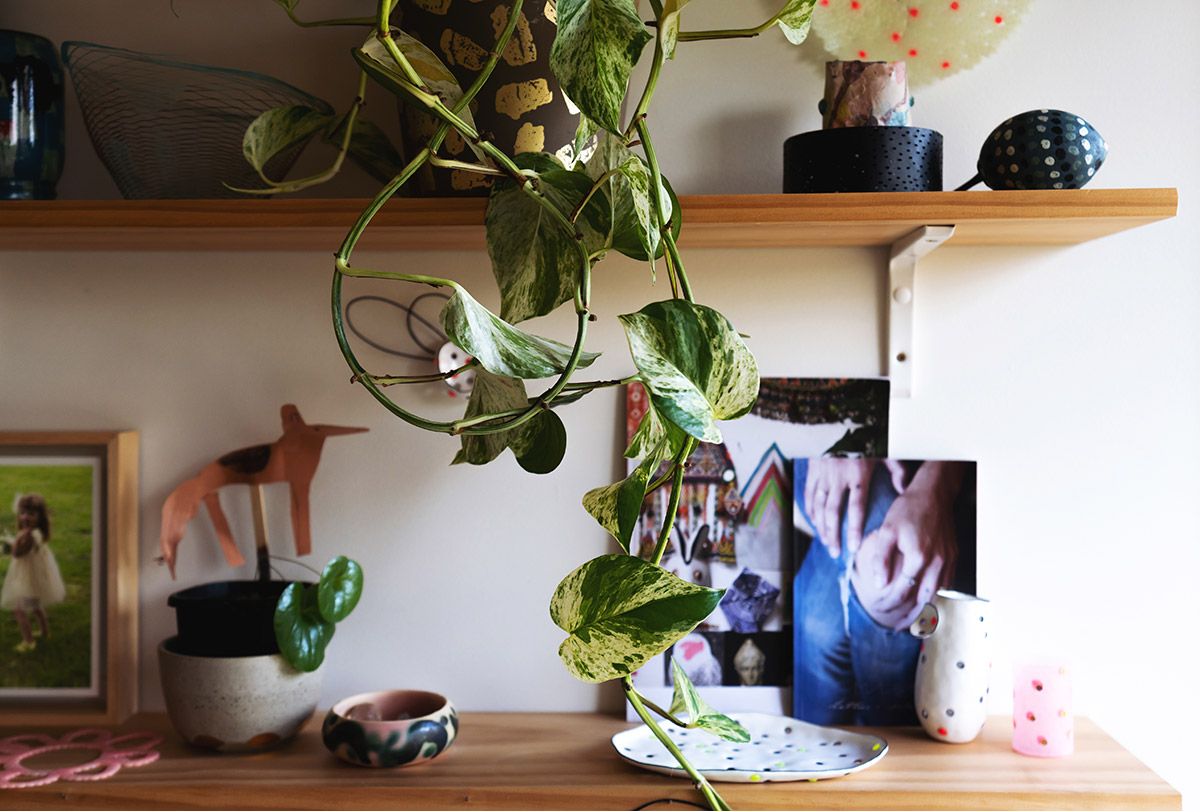 There are a lot of handmade elements in this home, from different pieces of furniture, through to the artwork and decor. This is what really gives this home its backbone and humble feel.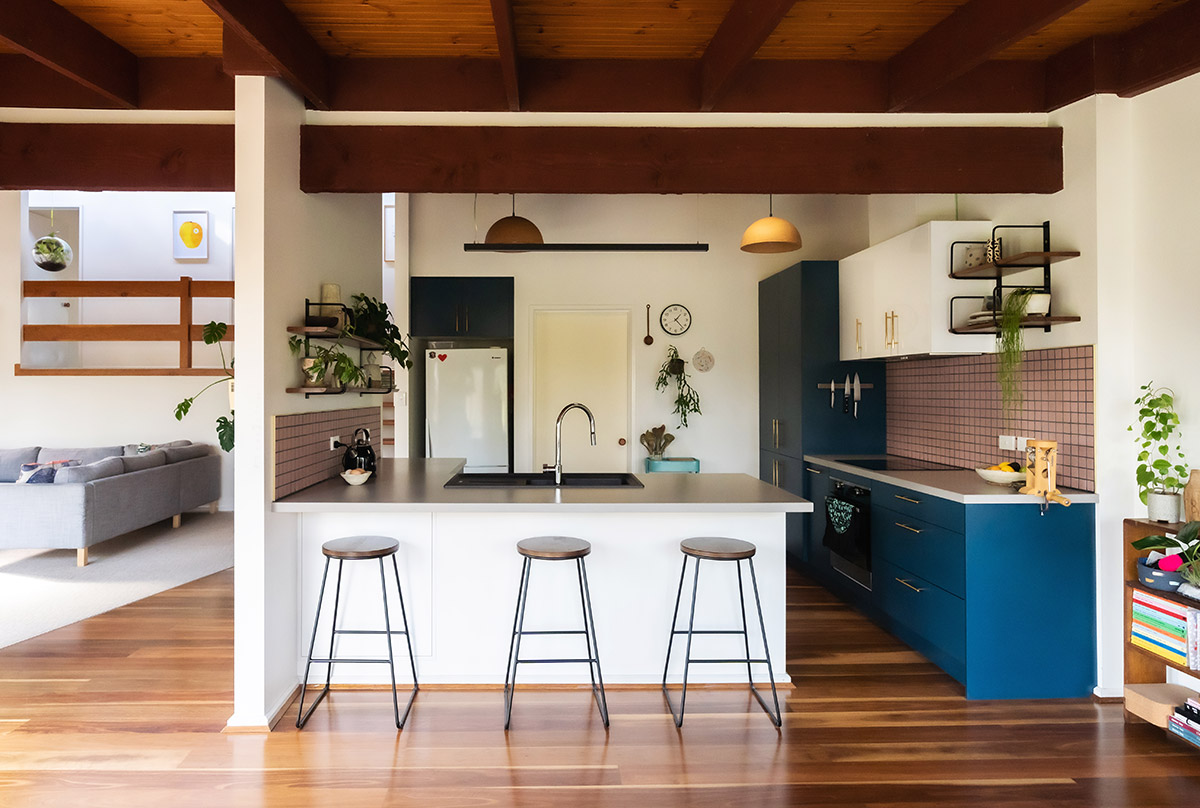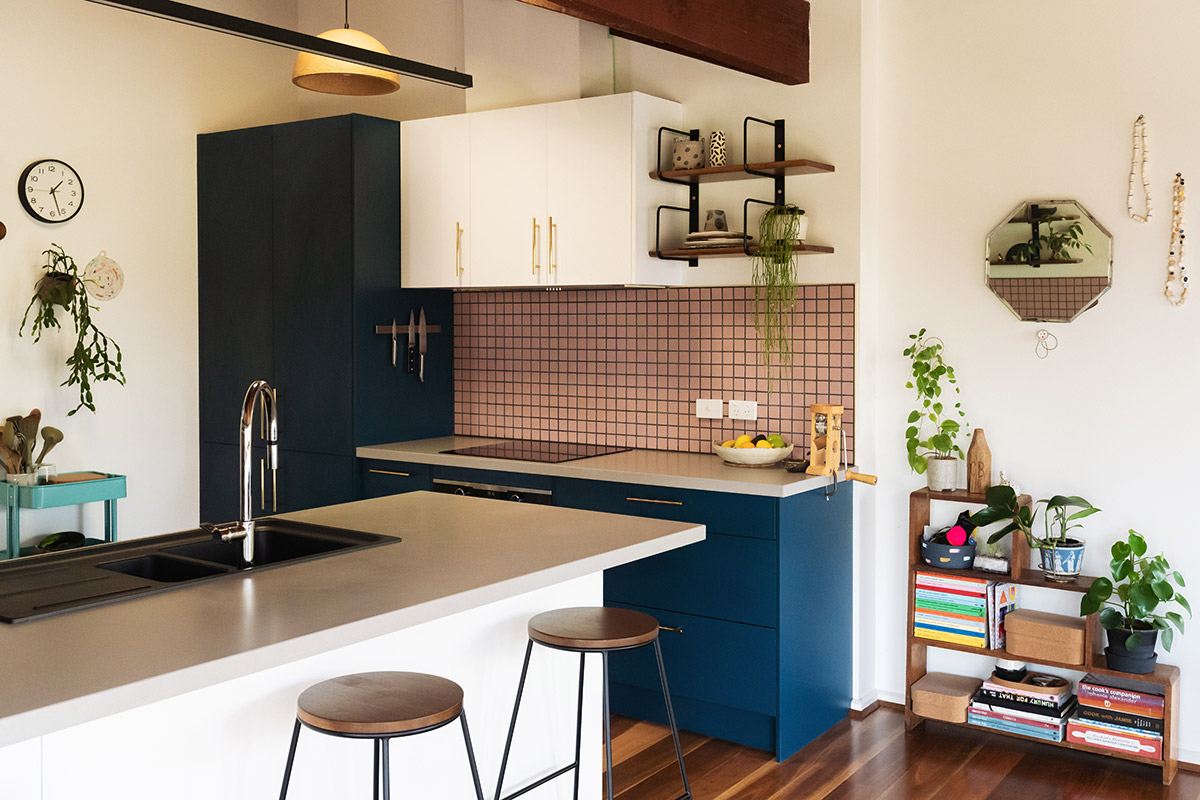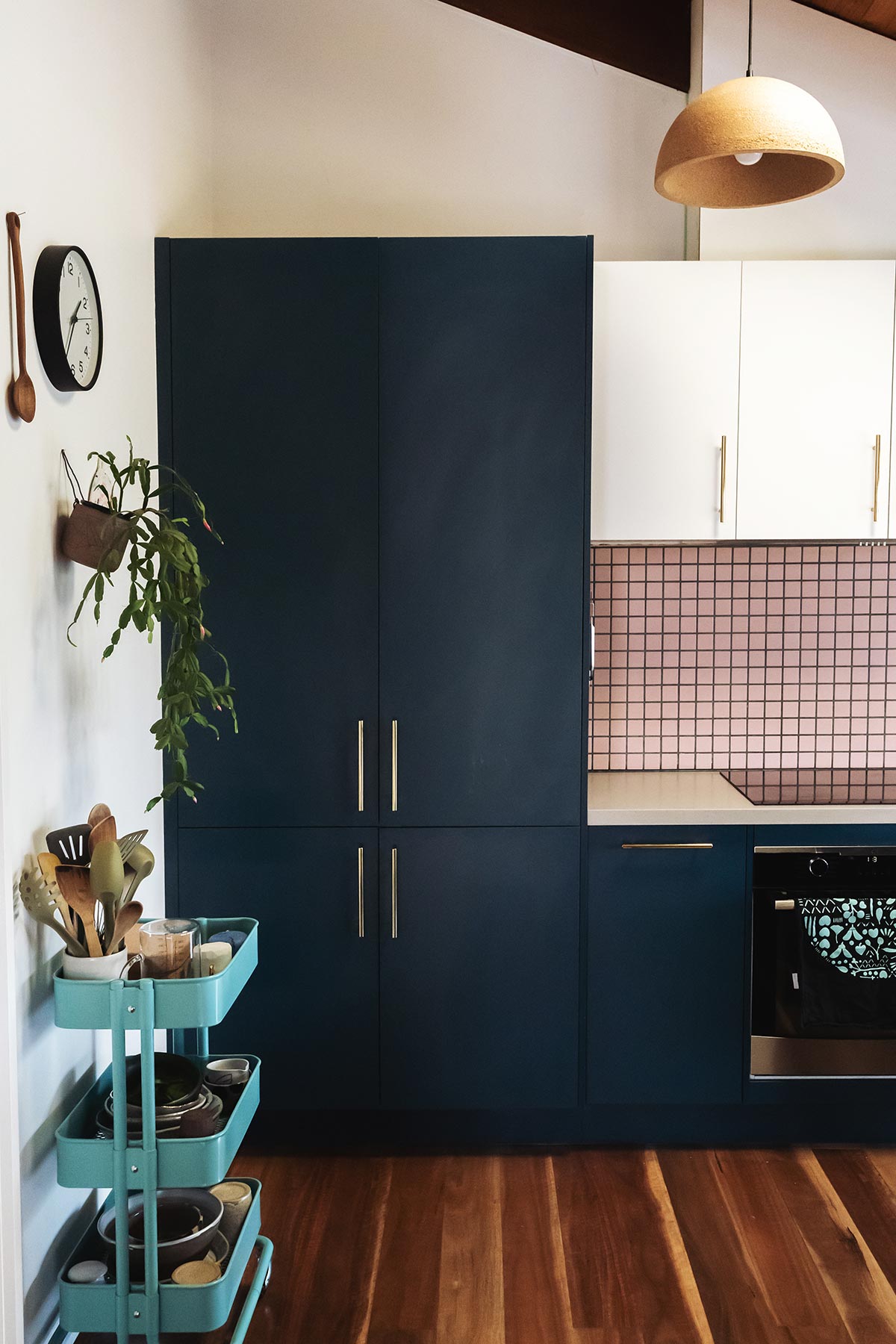 The structure of this home has not had too much renovation, its an original home built in the 70s and has really striking features such as those exposed timber beams. Upgrades have mainly been cosmetic however the kitchen was redesigned to improve functionality and the kitchen whilst modern, matches the personality of the rest of the home seamlessly! The owners were not afraid to continue the colour into the kitchen with dark teal green cabinets, gold features and dusty pink tiles and charcoal grout. The use of colour amplifies the energy of the home and whilst a very busy colour pallette, it all comes together perfectly.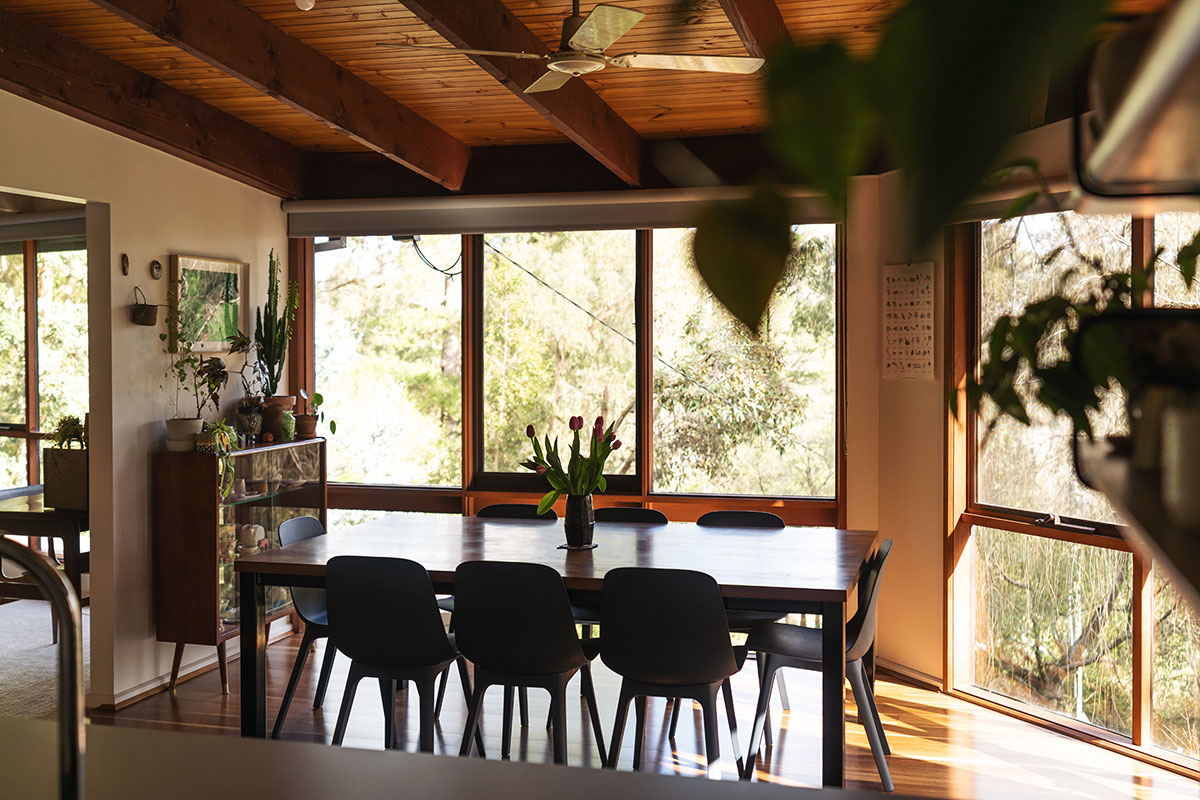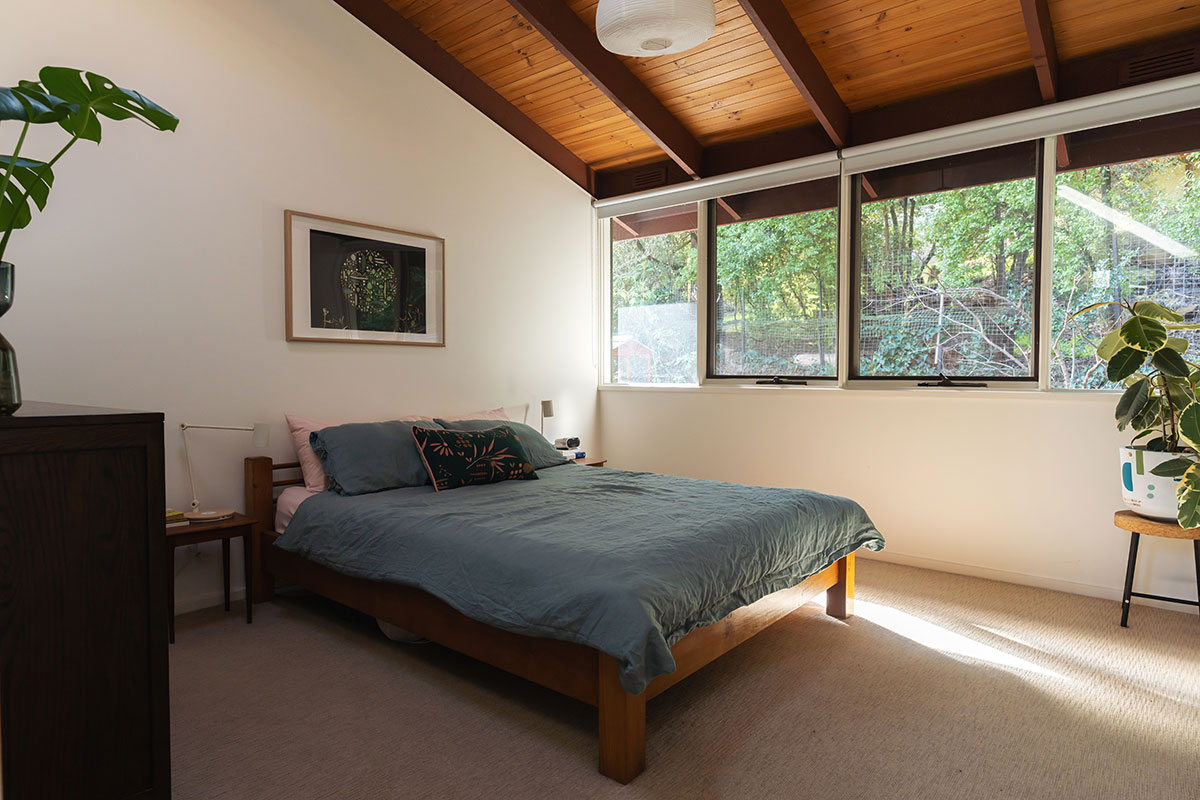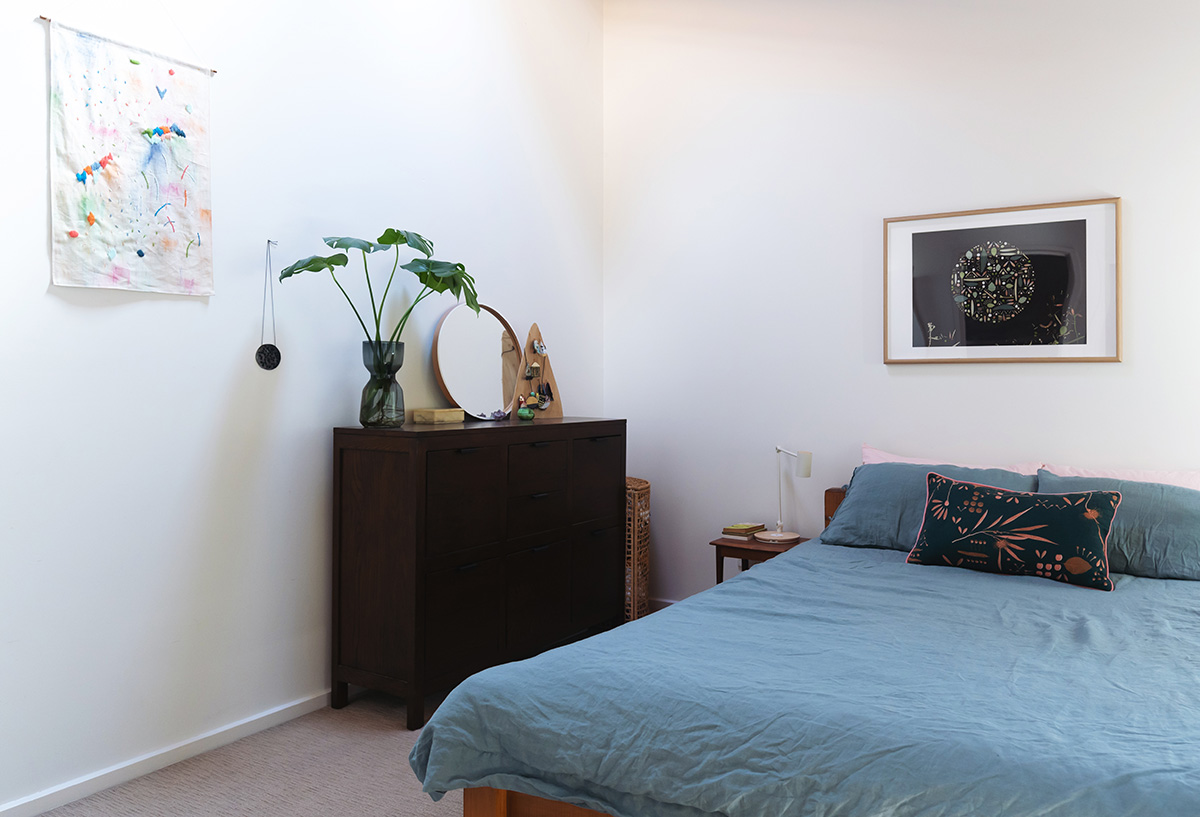 Truly unique, this home had me completely at ease. More than that, it reminded me to breathe. It only takes a few moments of being in that landscape to understand why more and more people are choosing to live 50 minutes from the CBD, because you get to come home to heaven every single day.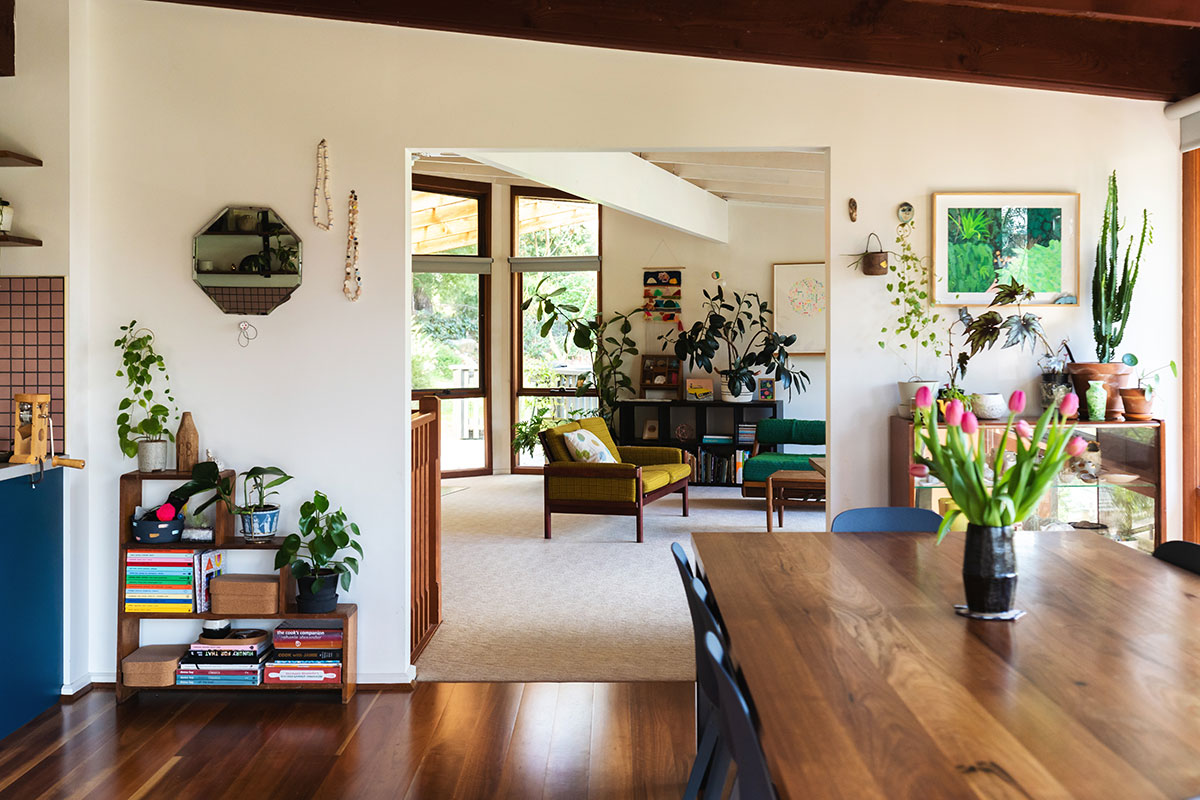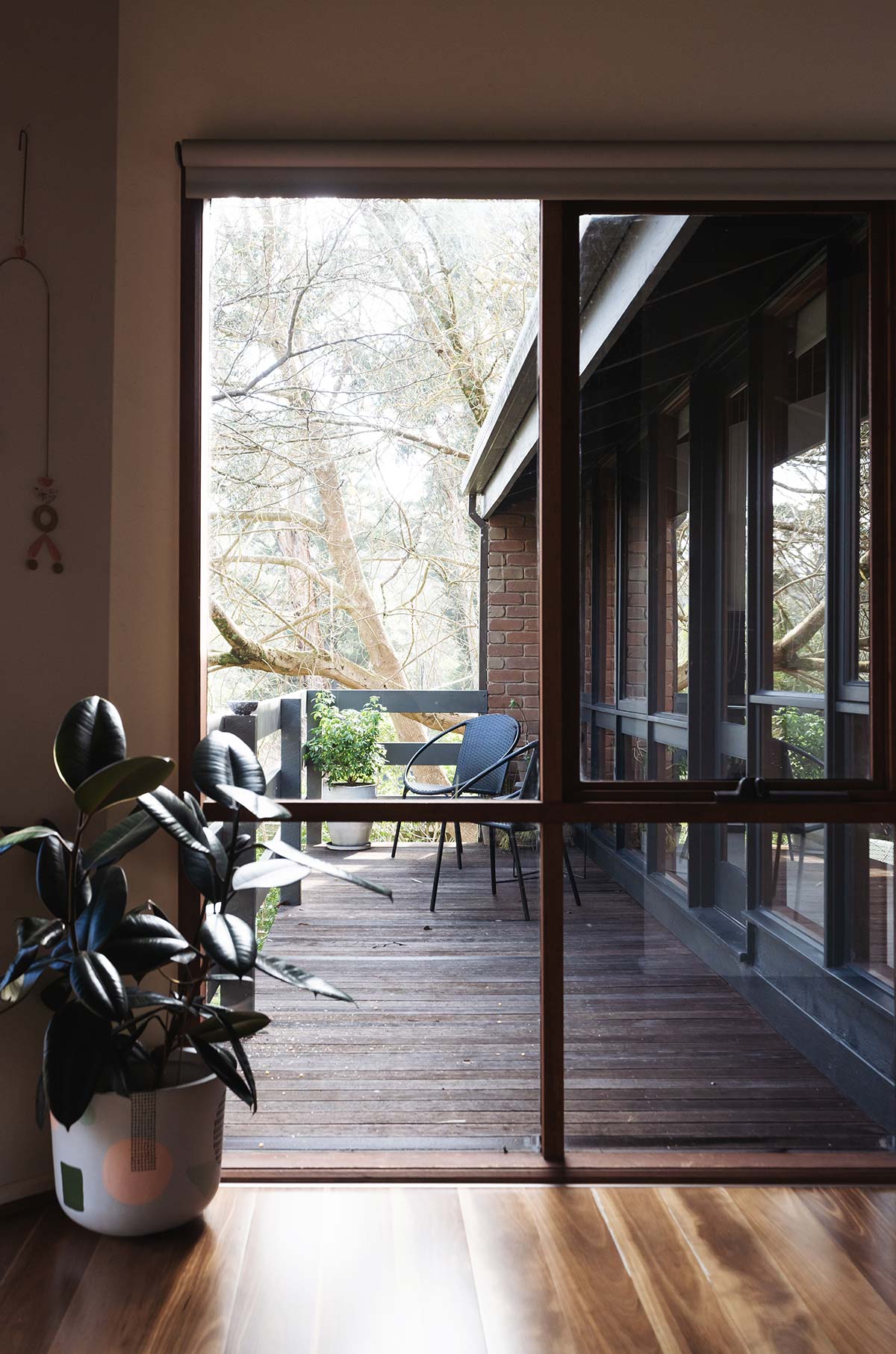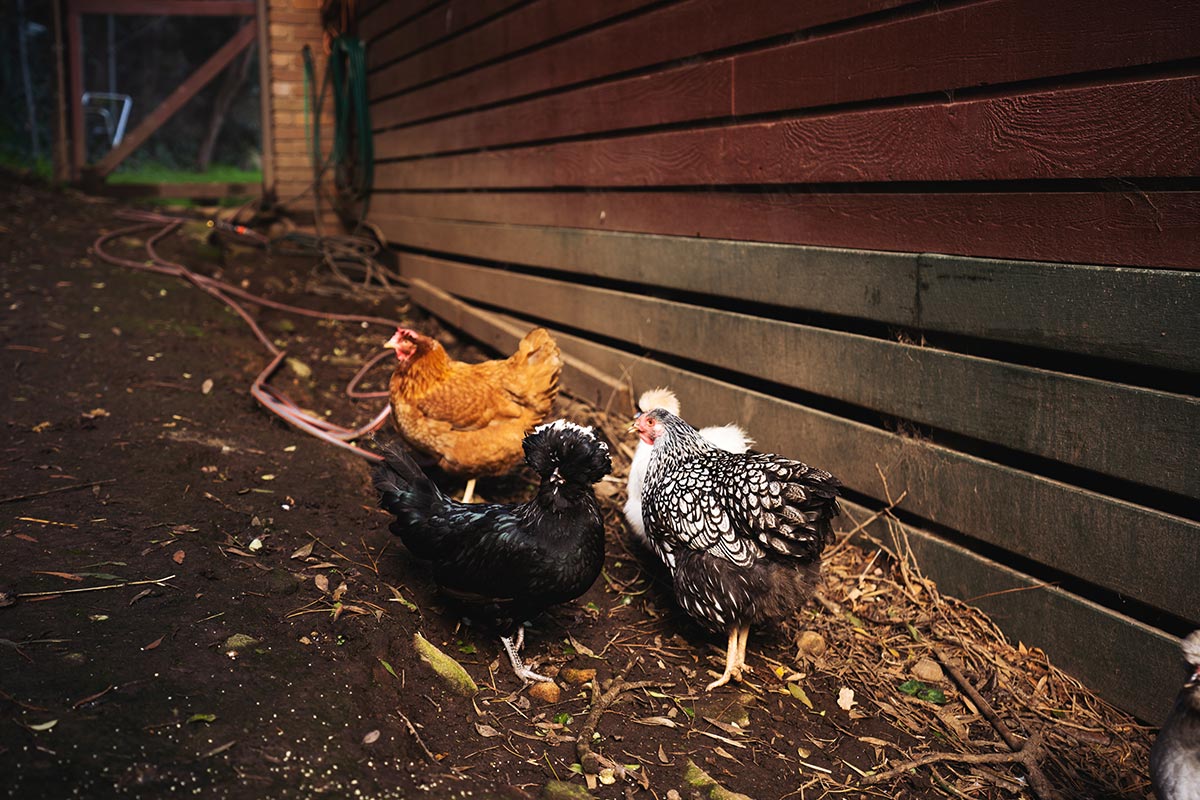 Project: Tree House
Location: Belgrave, Victoria
Home Owner & Stylist: Calum & Lucy Hearn
Photography: Jonno Rodd