Living rooms and bedrooms are undoubtedly the most cosy spaces in any home. While you want each of these rooms to have an inviting, calming quality, it's good to approach the decor with a dash of personality. Mixing colours, patterns and fabric types is a great way to keep the space interesting and make it feel like your own.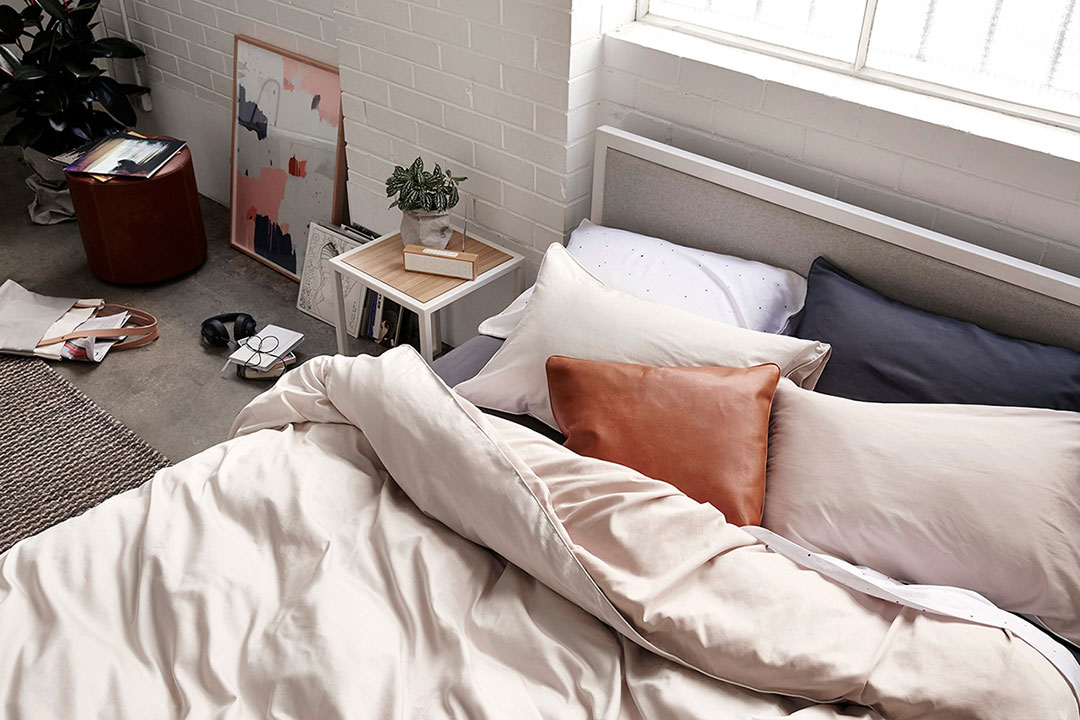 Natural textures like leather, linen, wood, and wool blend seamlessly in a bedroom or lounge room. If you have linen bedding, a leather cushion or wool throw pillow is a great add. If you're working with a solid colour sofa and want to bring in some personality, adding a textural jute rug to the space can help brighten it up. Adding to the natural look and feel of your space, a few small plants can also help to bring a room to life.
While leather, wood and ceramics have a sleek quality that feels really luxurious, they often need to be complemented by a few more rough textures like woven wool and knotty natural fibres to keep from seeming too pristine. While elements like natural light, ceiling height and floorboards are hard to change, you can use smart styling to give a space a sense of brightness by making it feel layered.
If you're struggling with the right approach to adding character to a room, give us a shout. Our showroom is open on Fridays and Saturdays and we're happy to chat in person about creative ways to add layer and texture to your unique space. Don't be shy, bring along some photos so we can give you the best advice for your home. You can always check out our Instagram snaps for texture inspo too.