I'm going to level with you. When I first came across the kitchen of this incredible home my heart legitimately stopped. I died. Only for a second as thankfully I'm still here to tell the tale. But after my near death experience, I needed to know more about this incredible design. So Ladies and Gents I welcome you to the St Georges Road Home in Elsternwick, from Melbourne based Bayley Ward Architects in collaboration with Interior Designer Laritt Evans (who you might remember from her recent Meet the Designer).  This home is an intricate fusion of traditional detail and modern design. Keeping the unique features of a period home whilst slowly unravelling a modern, industrial aesthetic. This you would think might jar with the sophisticated interior but it seems to blend seamlessly into a gallery-esque glory. Let's take a closer look around. Be sure to grab a pacemaker.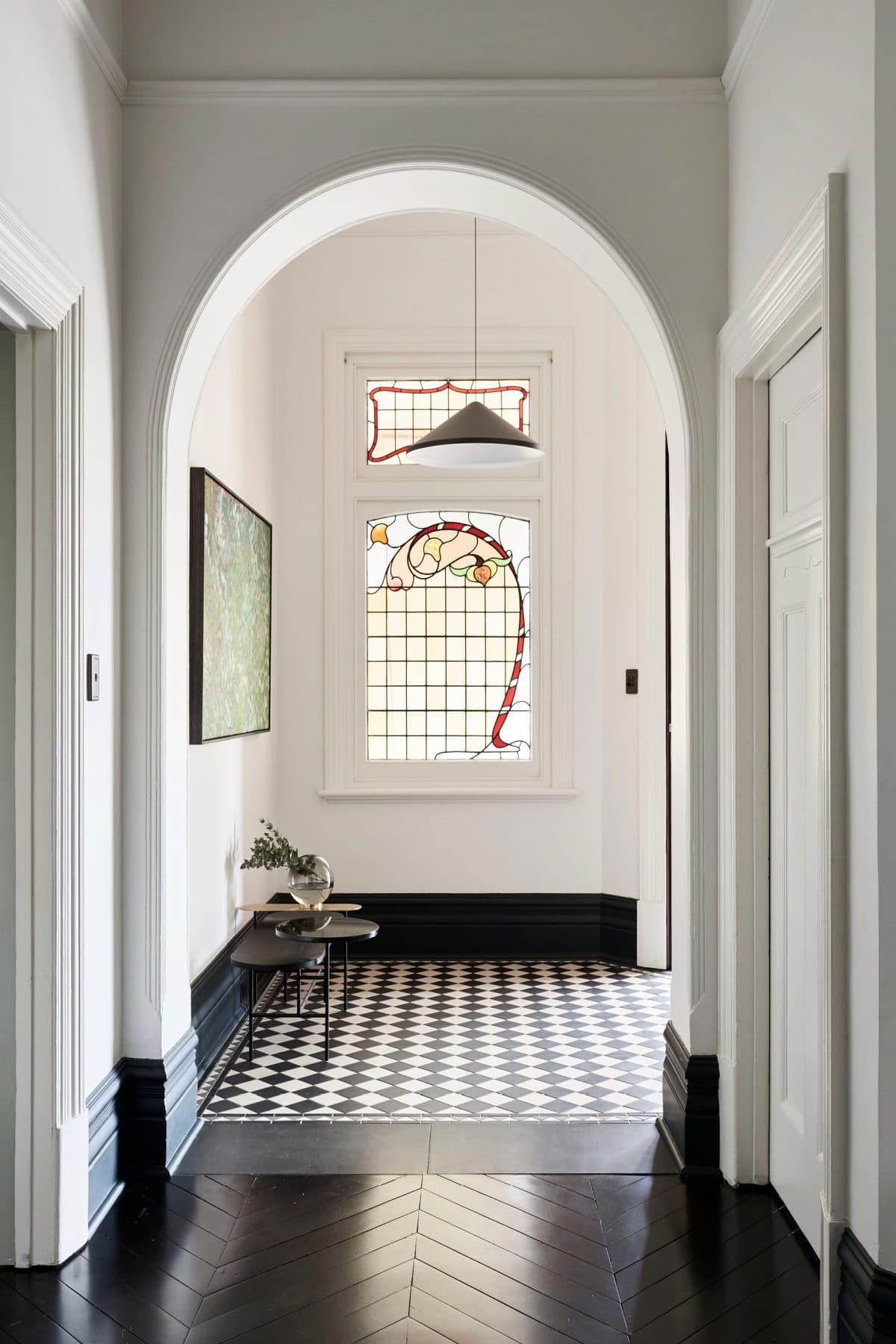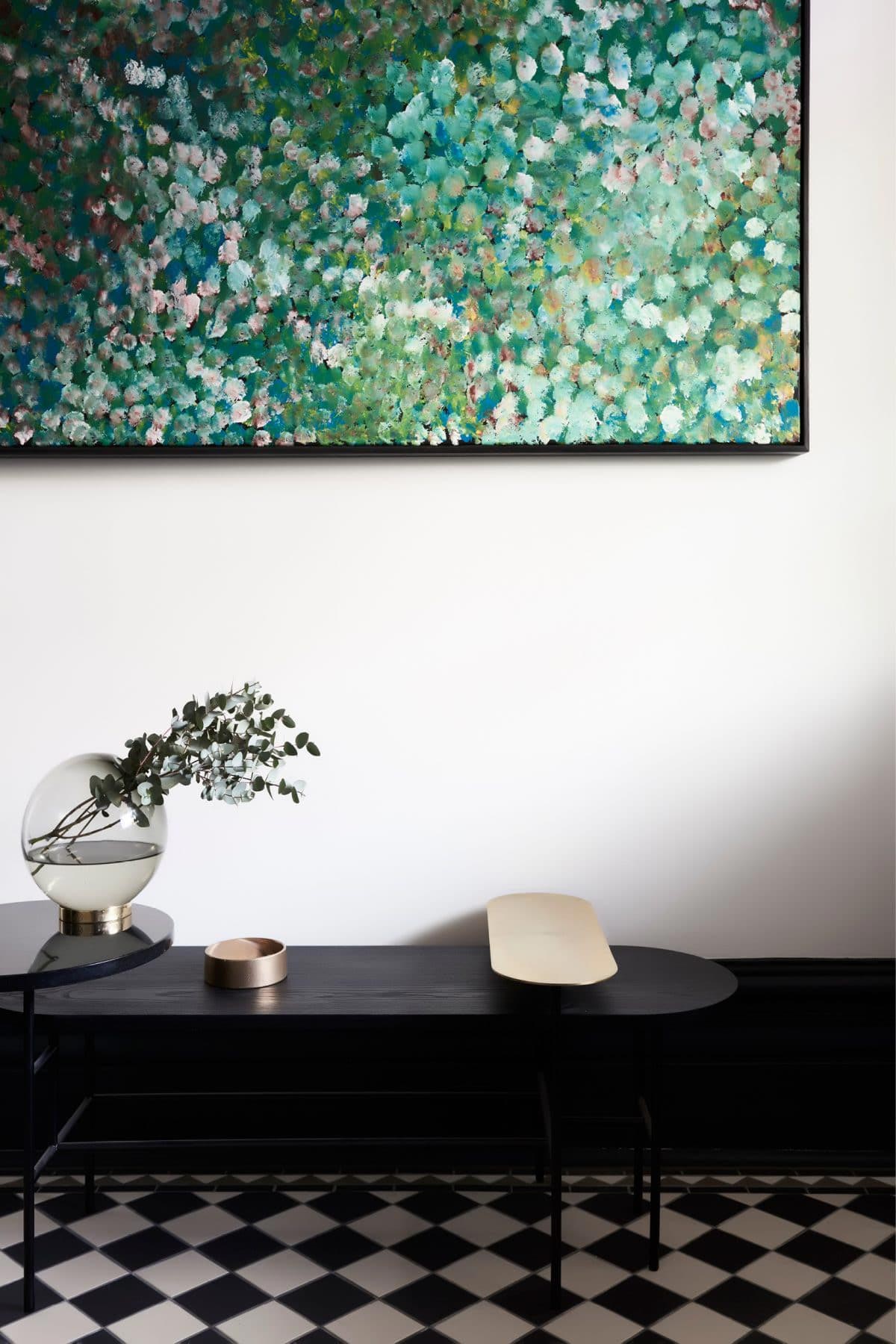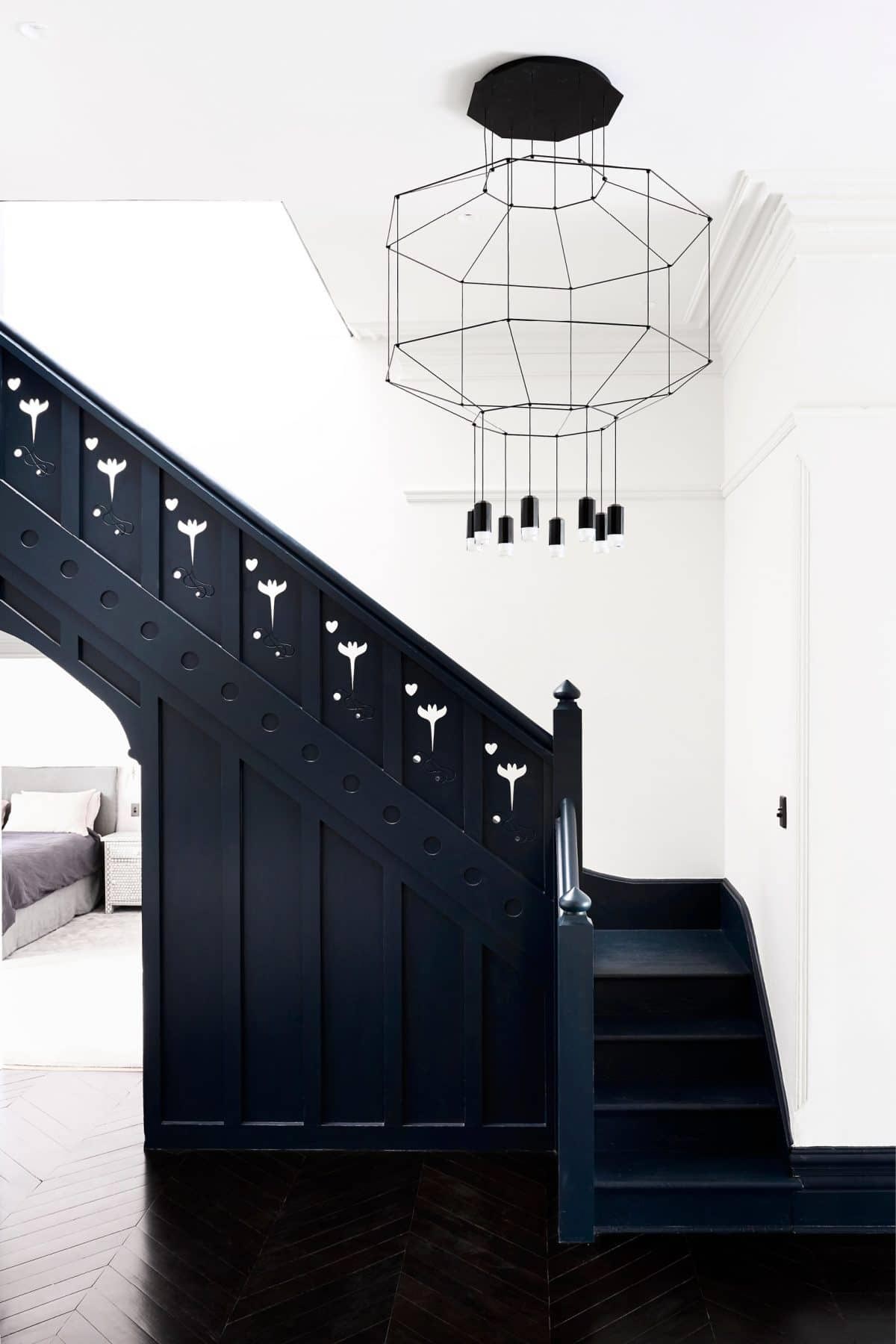 Upon entrance, you are greeted with a decoratively arched pathway, including a stained glass window and black and white checker tiles in the foyer. That I find reminiscent of stepping through a Parisian foyer, oui oui. The intricate stencil work on the timber stair railings have a neo-gothic appeal and are a bold feature alongside the dark parquet flooring. The formal lounge room with fireplace screams indulgence and is layered with deep blue which sings against the Berber Knot Atlas Rug. This moody first look is practically begging me to grab a glass of whiskey and crack open a new deck of cards and you know what, I'd be happy to.
While the previous room was all things classic, the next part of the house rolls into a fresh, modern interior. The open plan living space is composed of the main living room and kitchen, with easy access to the surrounding gardens. It is a definite contrast to the dark moodiness which allows you to slow down and be peaceful. Instead, this open plan area is all about energy with it's light ambience that let's you know this is where you play.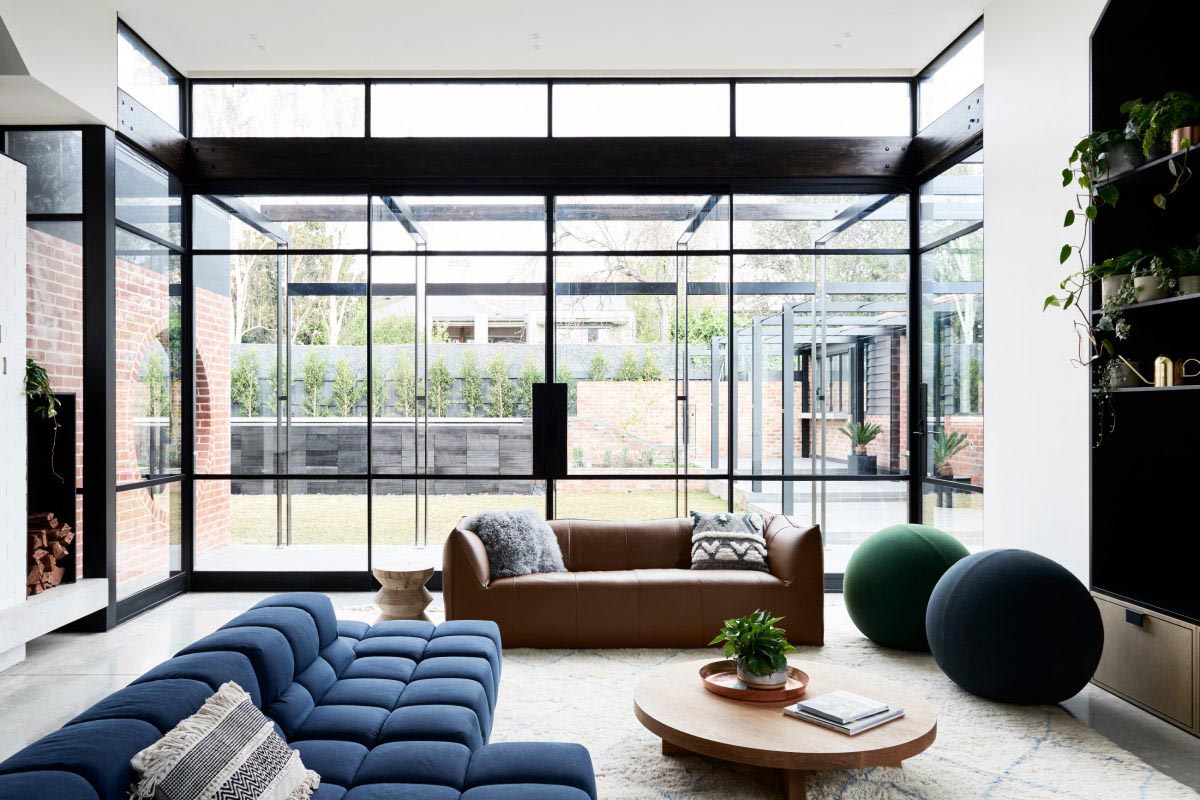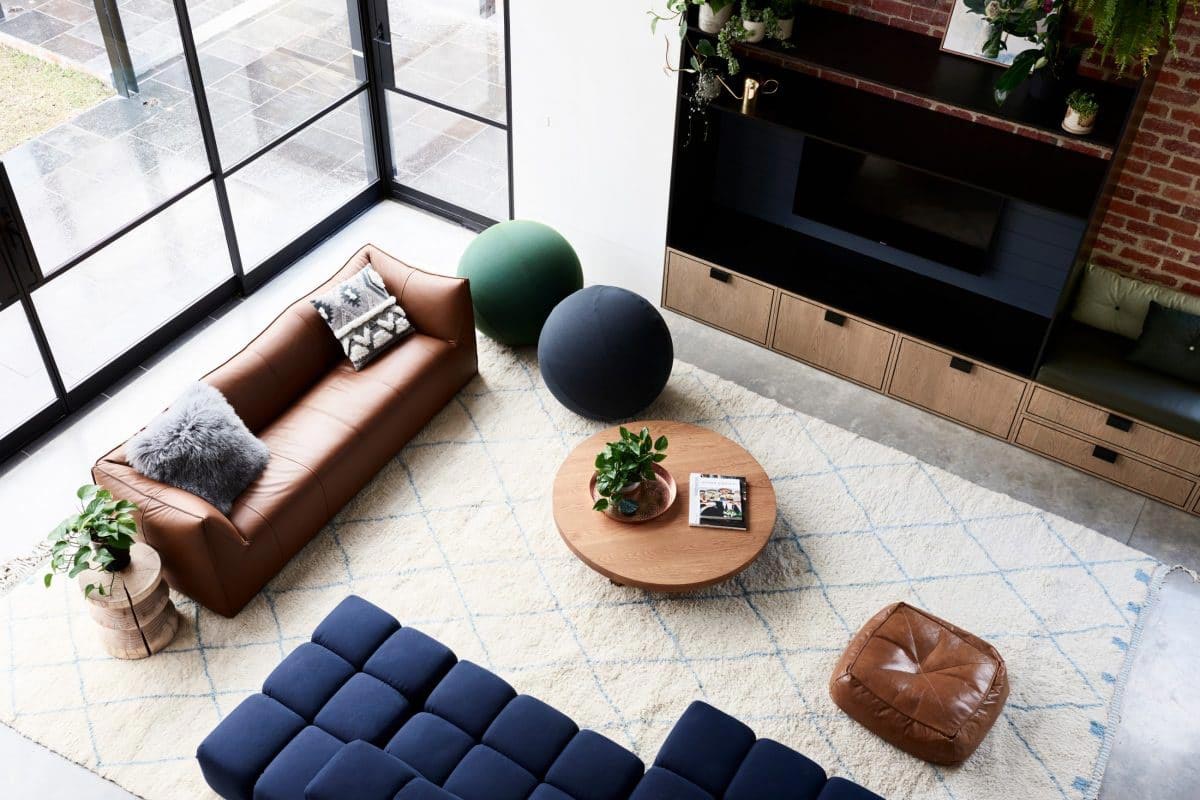 The St Georges Road home in Elsternwick gets a lot of its character through the clever combination of textures. I absolutely love the fusion of modern minimalism with cosy traditional. Colour has not been forgotten and more importantly, it has been used spectacularly!! Deep green and blues are definitely the heroes which link to the moody theme created in the formal living area. But the hero for me has got to be the integration of the exposed red brick throughout, there is just something so hearty and welcoming about the raw texture of brick. Too much can be overwhelming, not enough can look out of balance. Together Bayley Ward and Larritt Evans have created the perfect balance.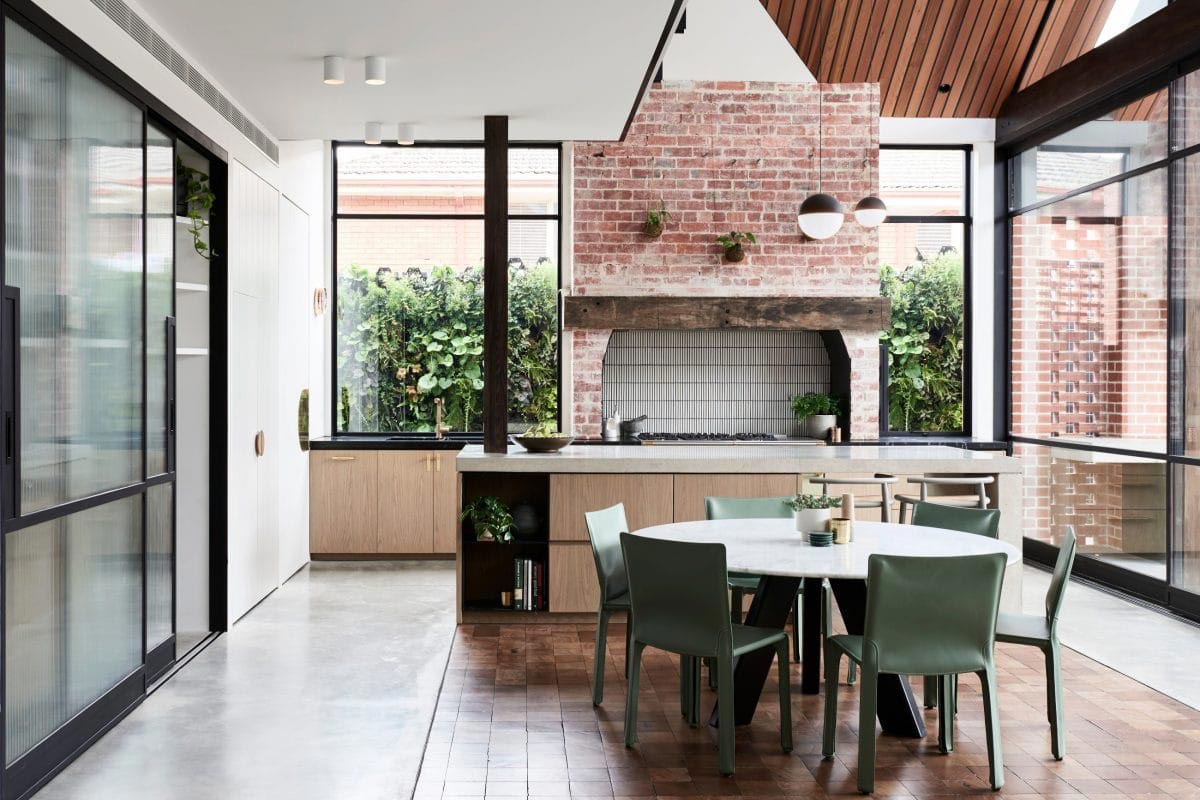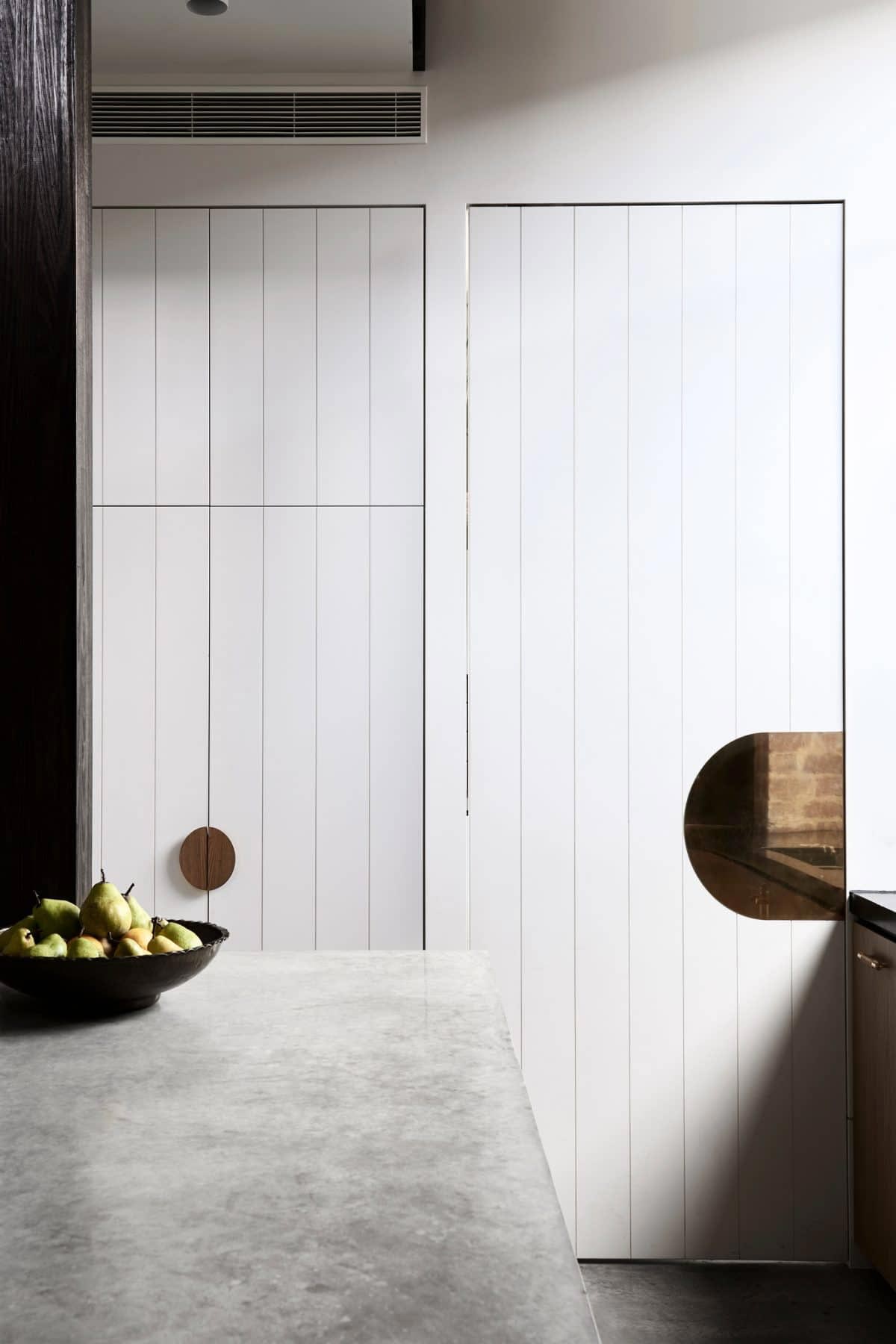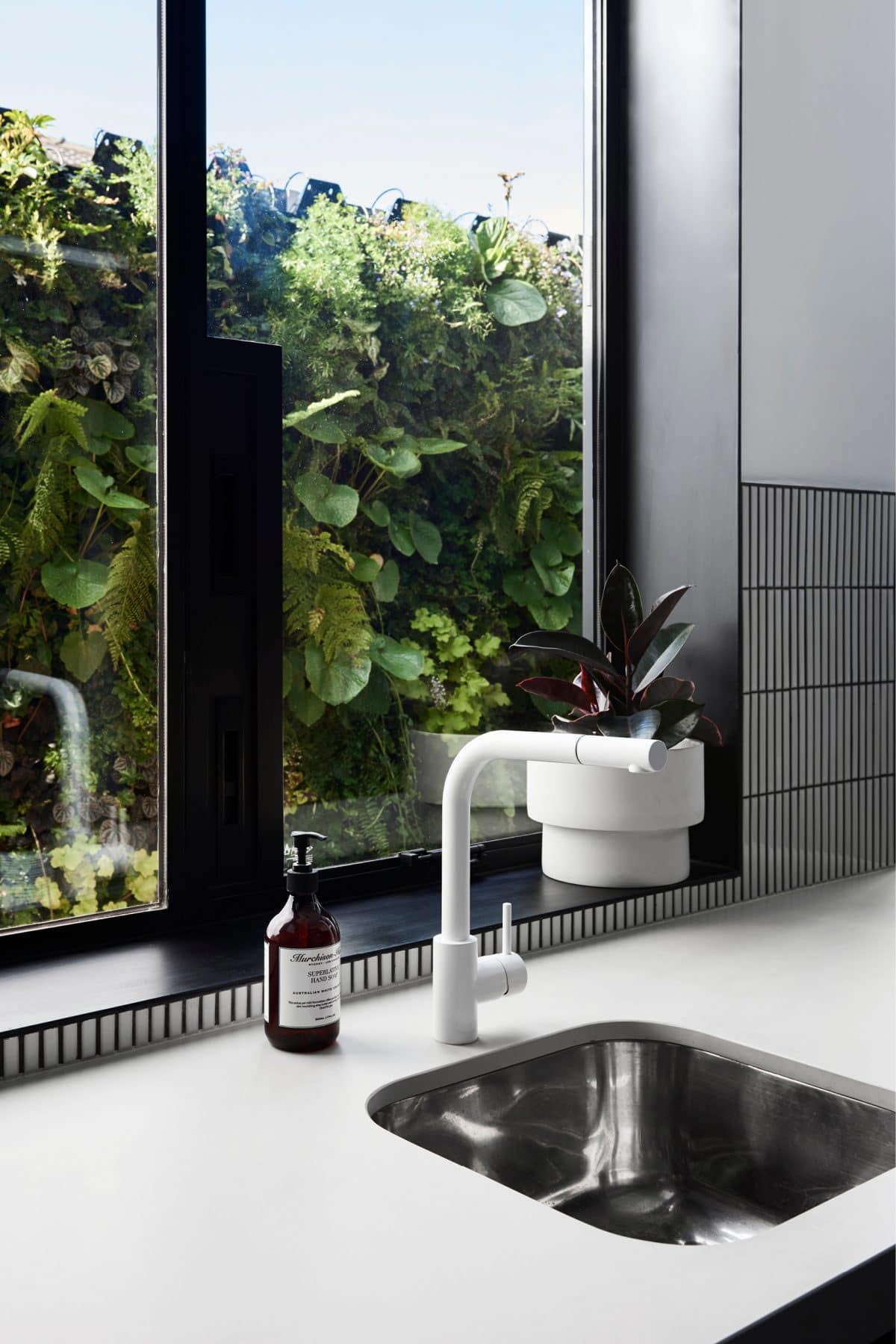 Powdery pastel hues make a surprise entrance, signifying you've stepped into a quieter zone. The bedrooms retain traditional ceiling embellishments that have been styled with modern pieces to maintain a fresh aesthetic. And you all know we love a well-styled bed and this is a beauty! Claire Larritt Evans styling here is simple and elegant, and we love the addition of the bench to extend the seating area of the bedroom.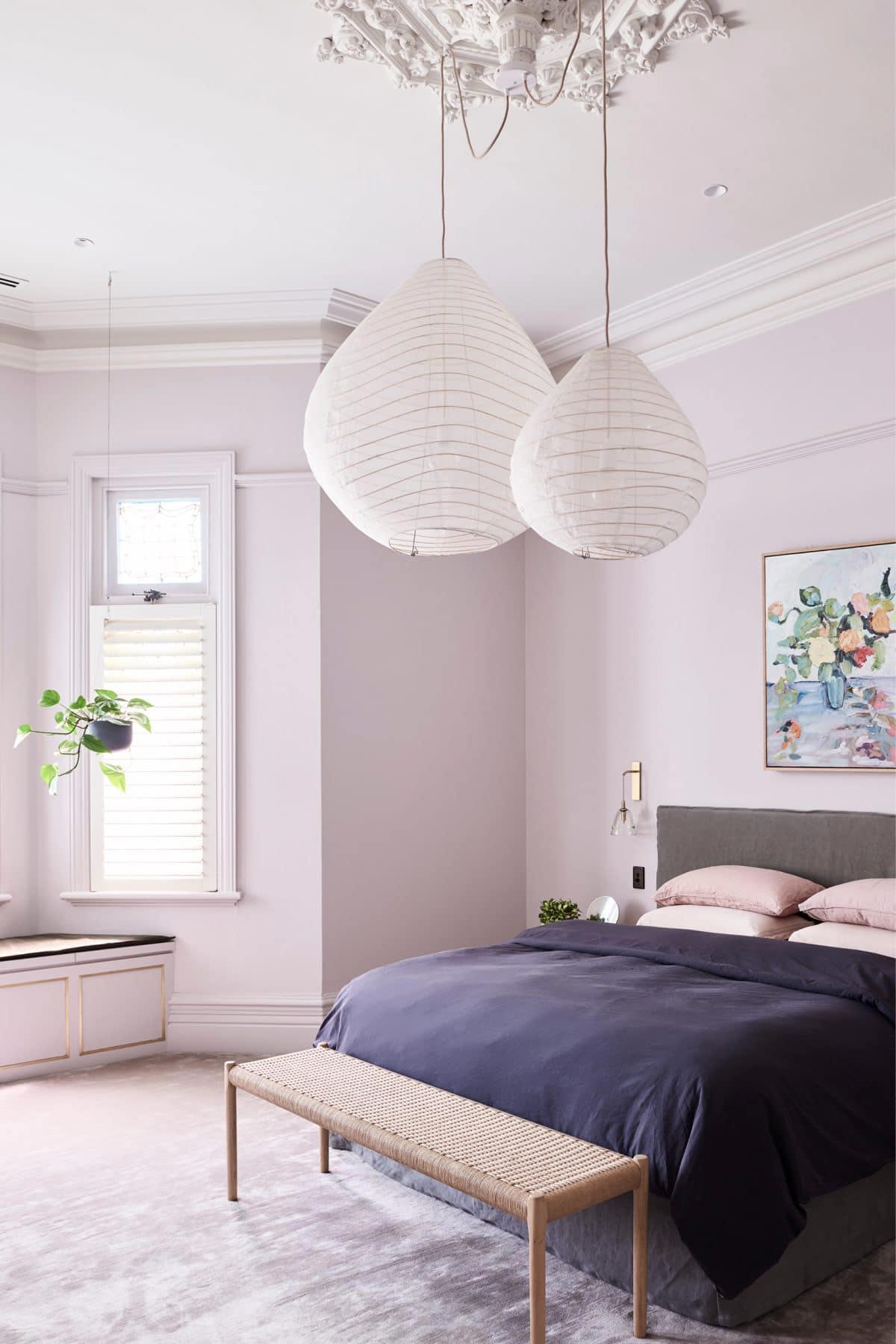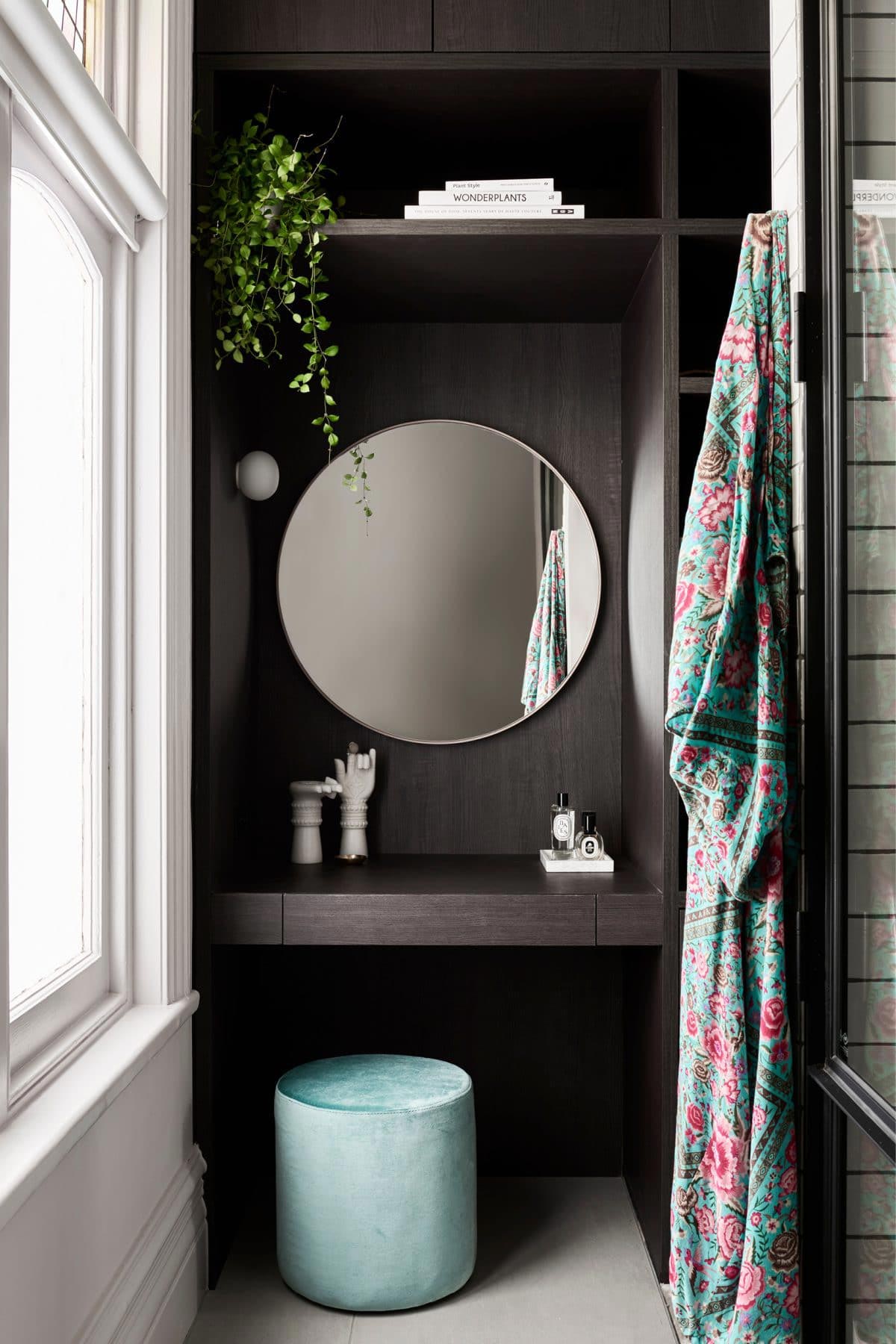 Ah, well here's hoping your heart is still with us. I hope you enjoyed this inspirational home tour as much as I did!
Images by Eve Wilson