This week we're doing things a little differently, instead of taking you on a home tour we are walking you around a whole damn resort! This Let Us In Tour is the last of our Bali edition and takes us to Renaissance Bali Uluwatu Resort & Spa which is quite frankly the biggest resort I have ever seen. Everything is super sized here, from the large swing that hangs from a giant tree out the front of the building to the insane scale of the interiors… this place is so big in fact, you have to get around using their complementary buggy service. Which I must admit was kinda fun. 
There is so much to take in at this resort, it comes with a set of instructions. I'm not joking. It almost felt like a theme park. 3 swimming pools, 3 bars, 2 restaurants, a wedding chapel if you wanna get hitched… the list goes on, in fact it might be easier if you just watch the video…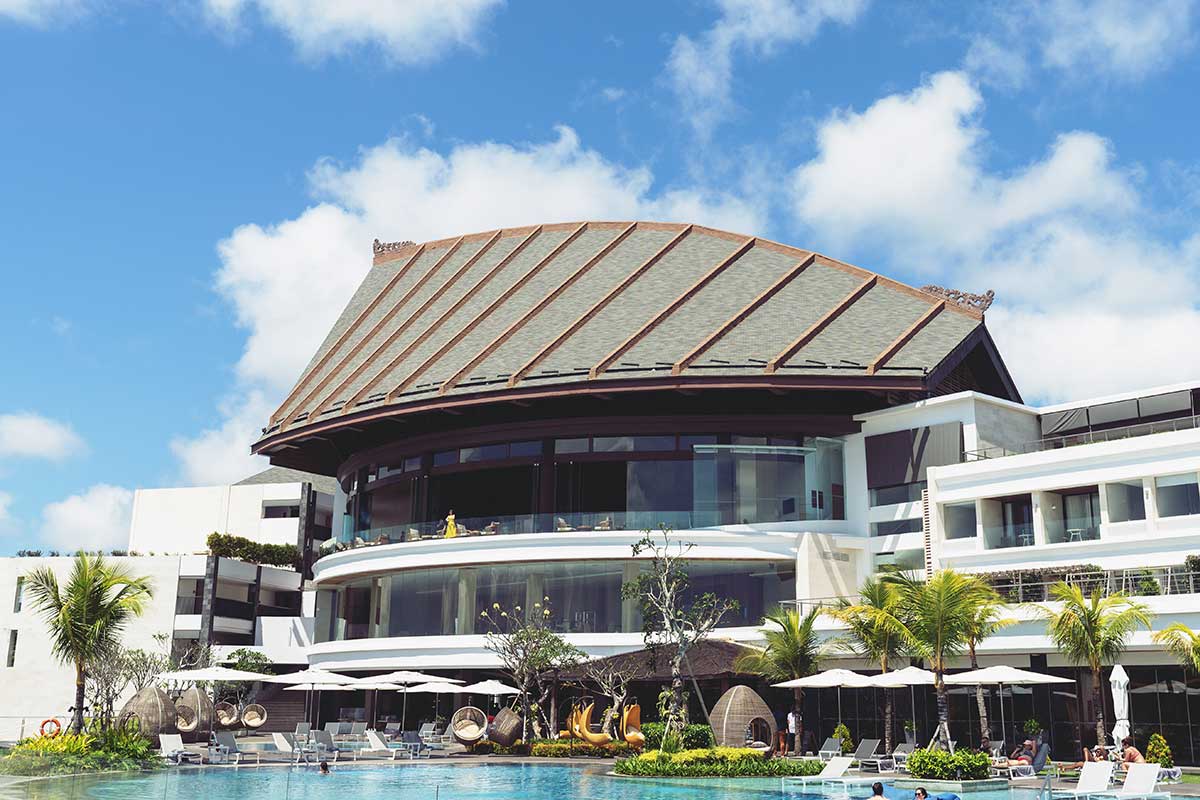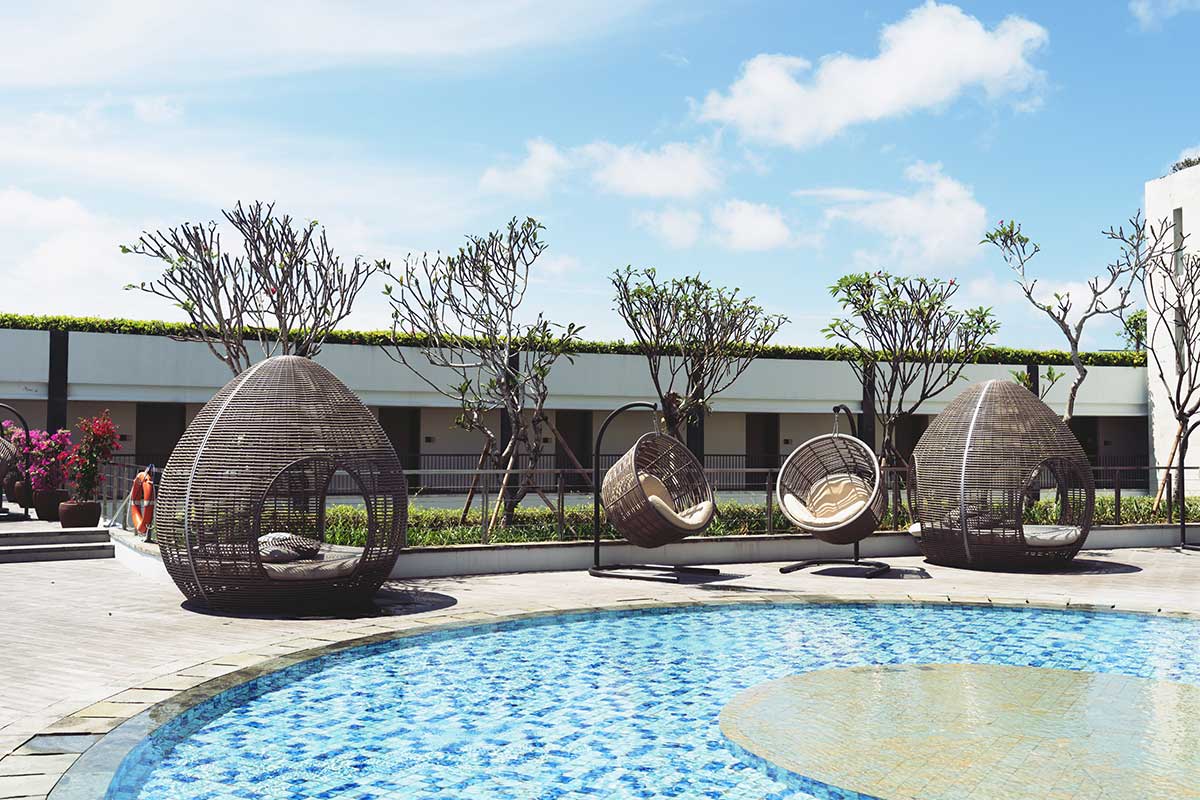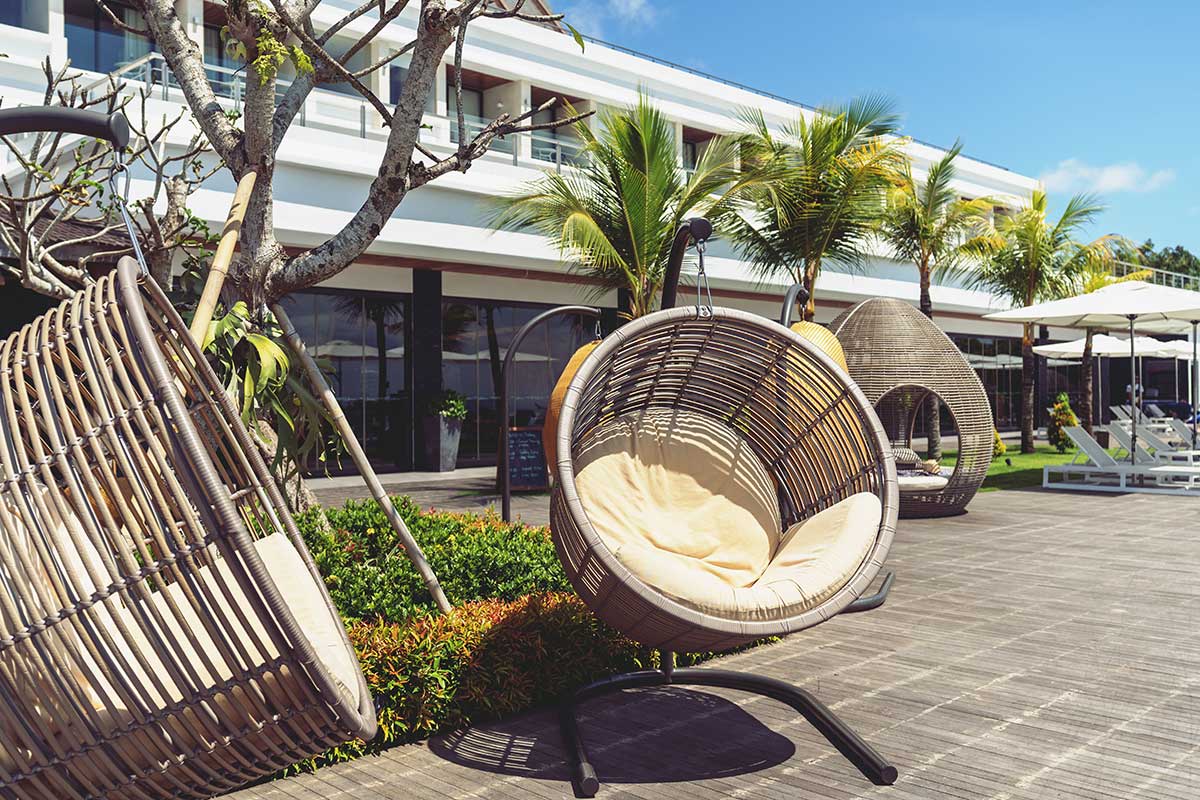 What I loved most about Renaissance was the open plan ceramics studio at the central hub of the resort and part of the main restaurant called 'Clay Craft'. This is a very unique element to the resort. Local ceramicists work in the studio making different ceramic pieces that you can buy and they also make all of the dinnerware that you get to eat off. And oh boy did I eat off them! The buffet breakfast served at Clay Craft was next level and I made sure I filled up my locally crafted bowl and plate many many times (you know, for quality control purposes). The ceramics studio also offers private or group lessons to guests, so you can spend an hour or so learning how to make your own.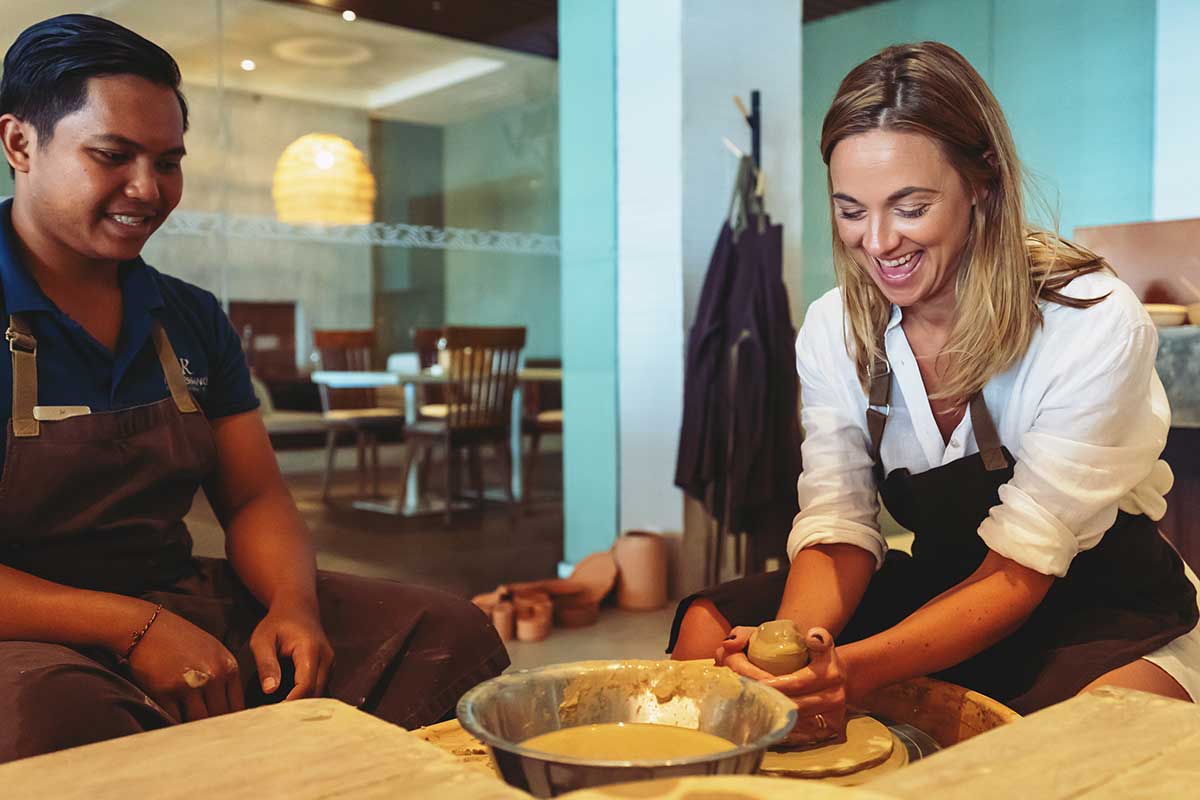 The other striking element of this resort is definitely its location and the surrounding jungle overlooking Balangan Beach. Views from the upper level bar are out of this world and allow you to take in just how large this resort actually is. The gardens within the resort are lush and tropical. It would be a huge task to maintain the landscaping but everywhere you turn is immaculate.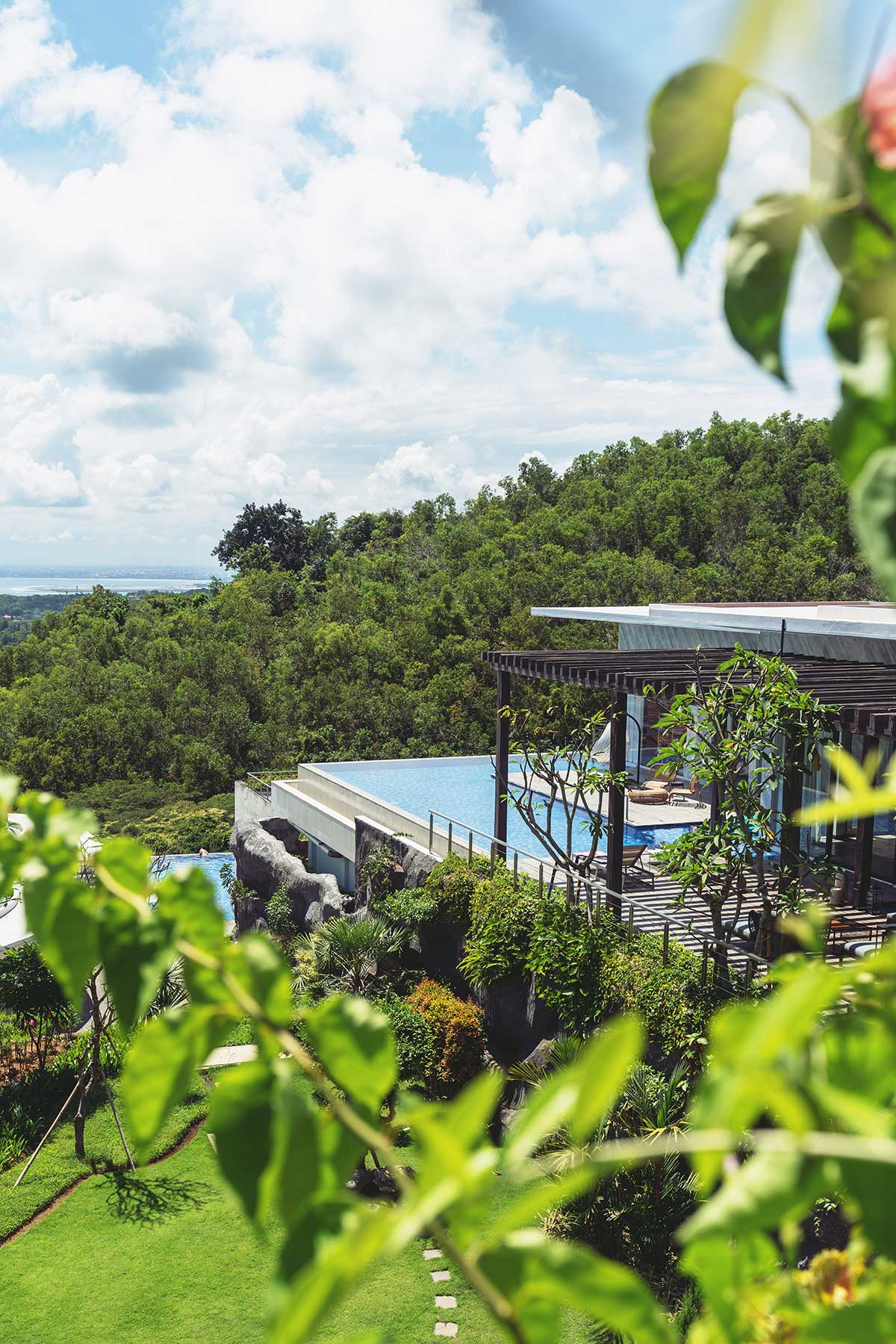 The rooms are very generous and have epic eggshell bathtubs complete with a view, basically that made the rooms for me (also I'm a sucker for a good robe and slippers).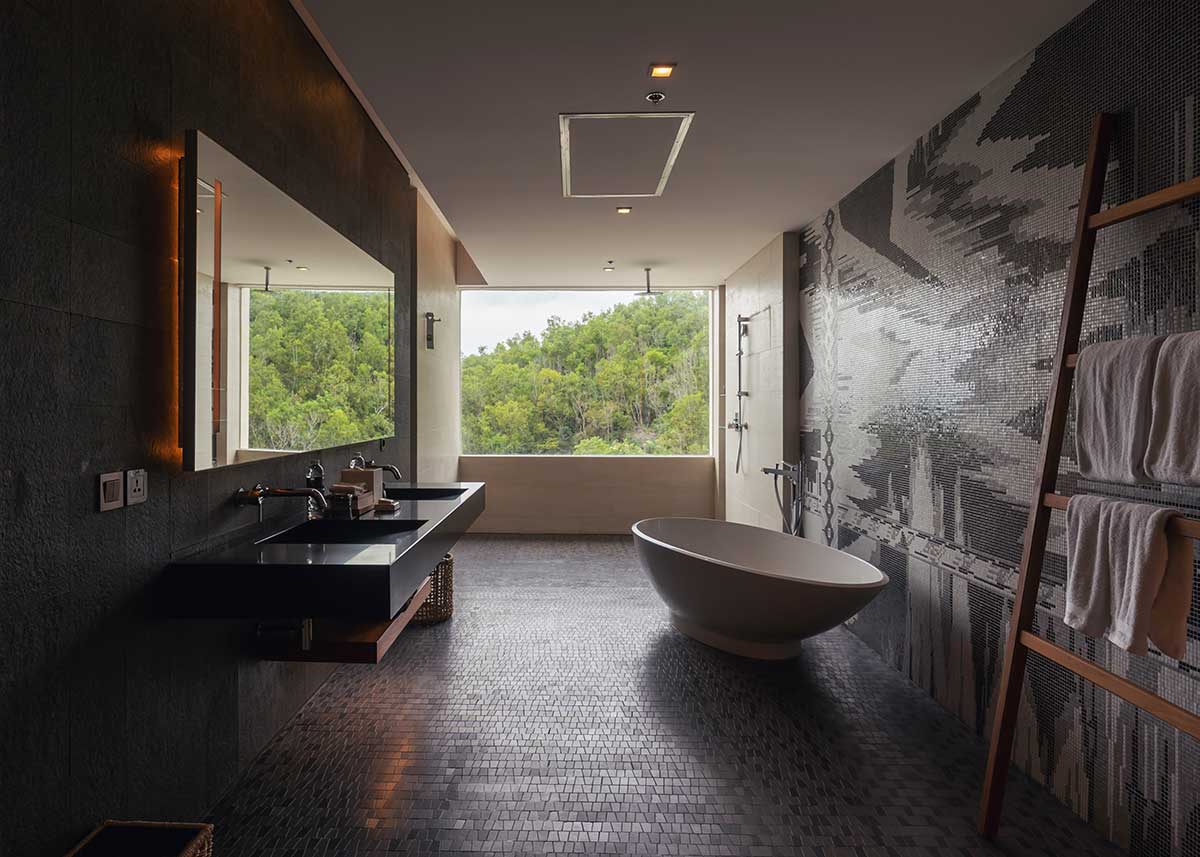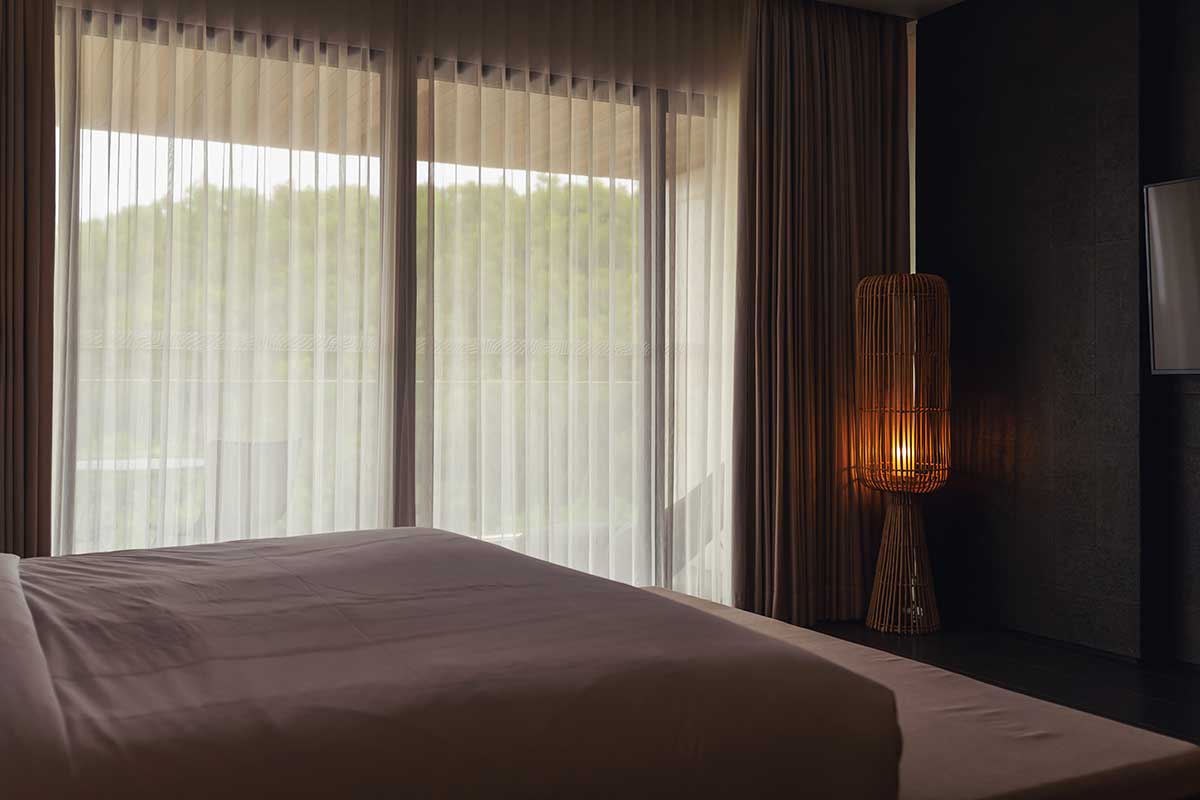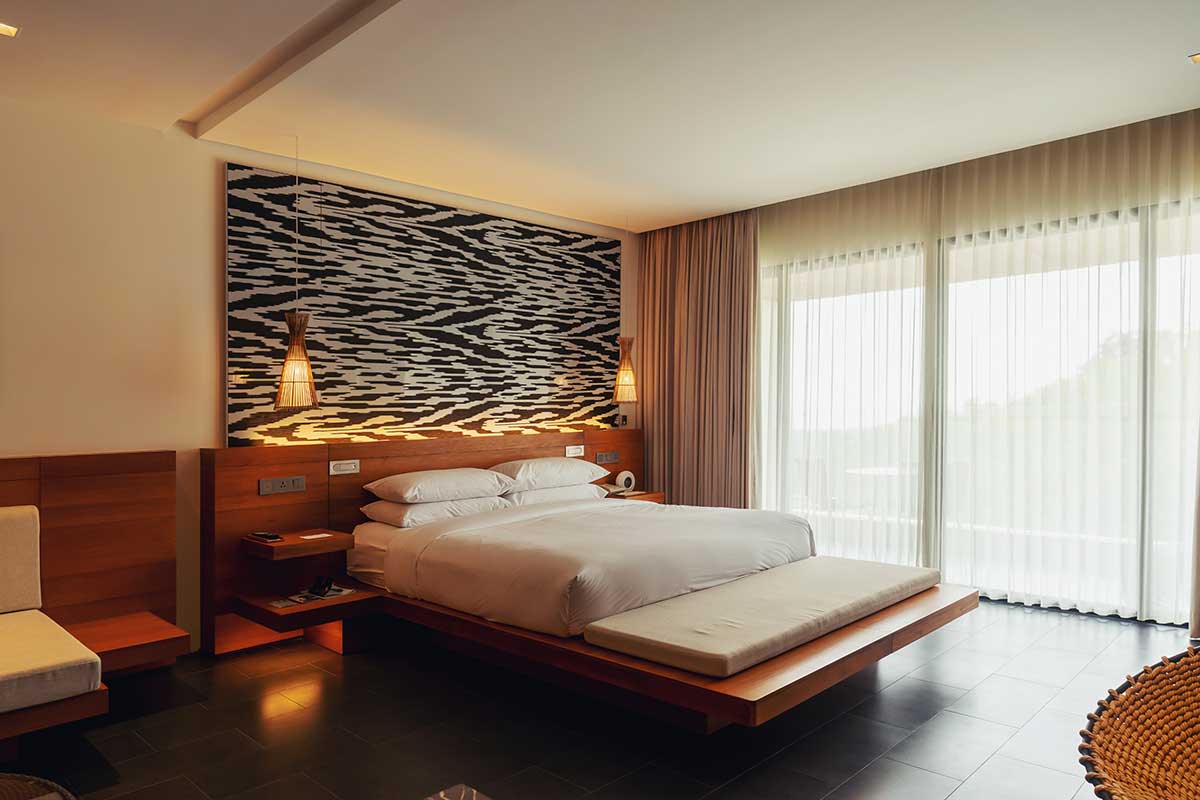 That's it from our Bali edition of Let Us In, next week we'll be taking you back home to Australia for some more inspiring home tours. If you want to see more? Head to our YouTube channel to watch all Let Us In Home Tour episodes. 
Renaissance Bali Uluwatu Resort & Spa
Location: Uluwatu, Balangan Beach
Video: Hunting for George
Photography: Jonno Rodd