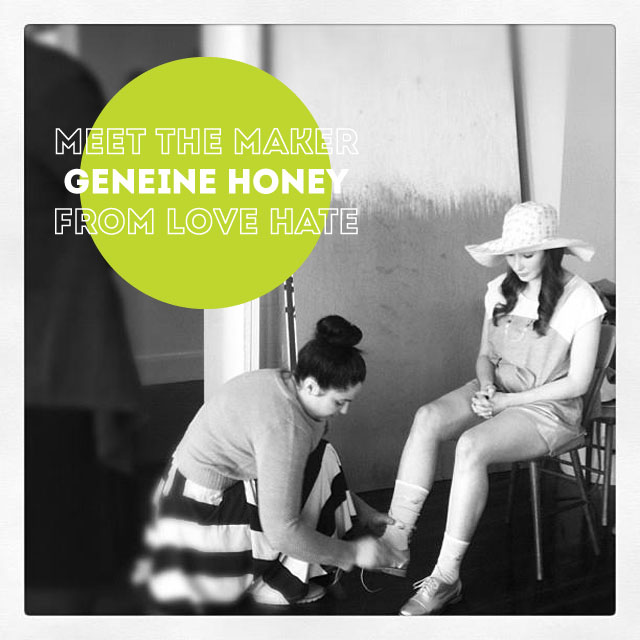 Name: Geneine Honey
Brand: Love Hate
Job Title: Designer, Director and any other all rounder type thing that might require my attention
Location: Fitzroy

Take a sneaky look around Geneine's gorgeous studio and showroom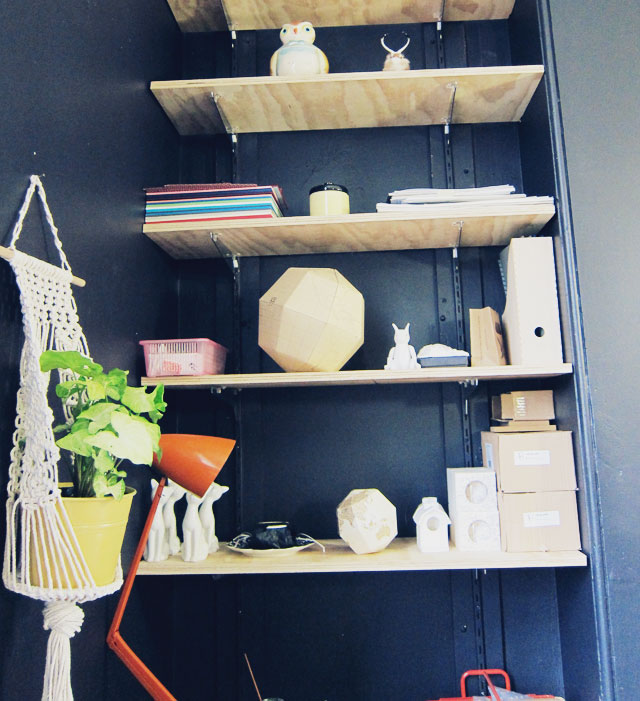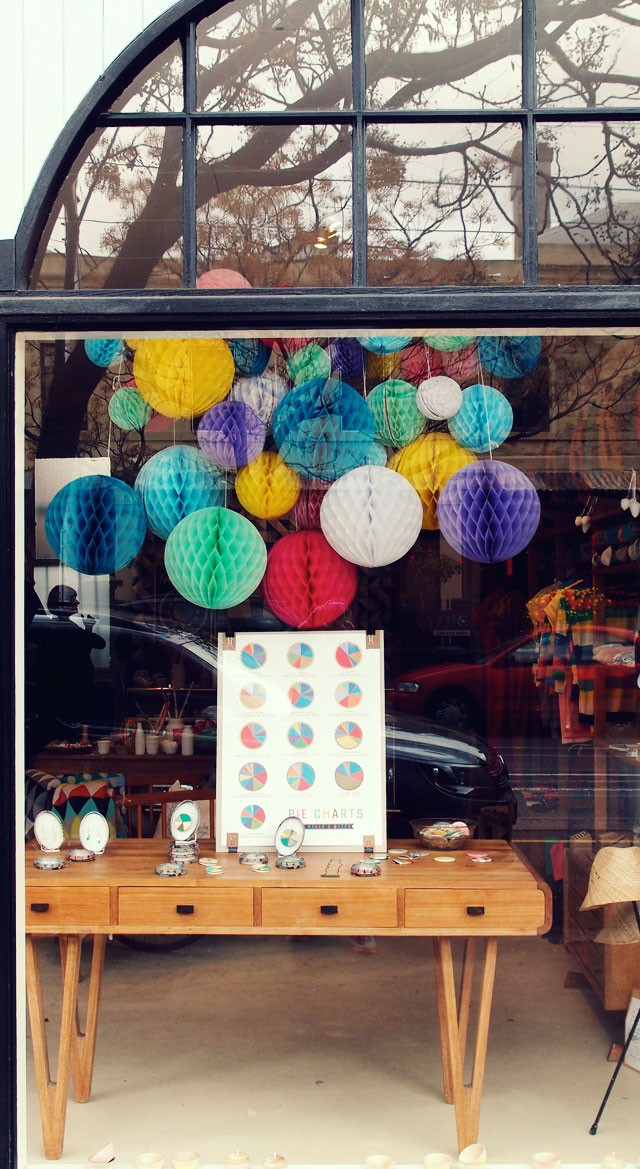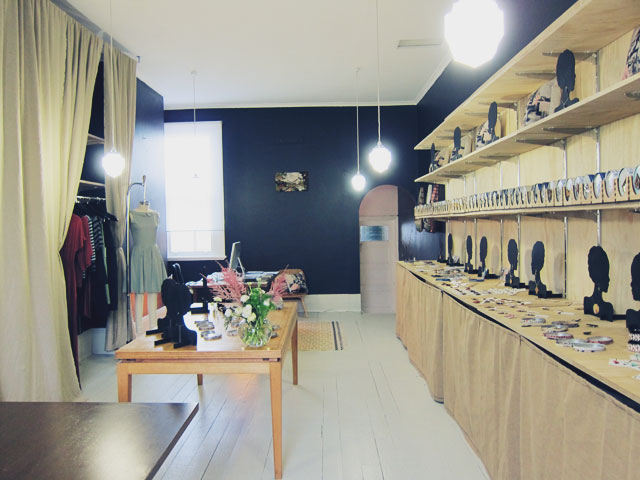 1. What did you want to be when you were a little 'un?
A potter, I think I should say "ceramicist" now though, potter is a bit of an out dated term
2. What made you decide to start your own brand?
I just fell into it really, I was making some fashion based art pieces when I was studying fine art at RMIT and found myself making some earring out of the materials that were lying around, everyone liked them so i just kept making more until it eventually became what i did for a living
3. How would you describe your style of work?
A little left of the middle, fun and easy to wear
4. What is the best and worst thing about being a designer?
The best thing is being our own boss, and making whatever pops into your head.
The worst thing is that whatever pops into your head is not always good for your bank balance and then i have to be my own bossy boss and pull the design back to something that would actually sell.
5. What is your favourite creative outlet?
Drawing
6. There's got to be something you're shit at?
Sing, I'm a really crap singer, totally flat, weird thing is I really like singing (in private)
7. What are your top 5 websites/blogs at the moment and what makes them stand out?
– I like the honey kennedy blog, its always great for a fashion fix but the labels she finds are always fresh and new for me.
– Apartment therapy, I love how they show homes that are just as they are not too styled and their house tours are really good,
– Design sponge, its a good everyday read and i always hark back to the DIY projects when i have some free time, remodelista.com, I think im obseesed with interiors because i spend so much time on the above three sites
– The style soup, because it has a nice mix of home, art and its always colour themed just ever so subtly
– The Selby because the house he photographs are just plain amazing
8. Date, Marry, Kill… 
Hmm marry, Johnny Depp. he just cracks me up.
9. So in the next couple of years your brand takes off like a rocket, multi million dollar offers start coming though the door. Do you stick with it? Sell out? Start again? What and where will you end up in 10 years time?
I think you stick with it, what goes up must come down. I don't think brands go like rockets for ever. Although it would be nice if they did. This is just what i do now, I cant imagine doing anything else.
10. What song or album are you currently listening to and is it any good?
I'm loving Randy Newman again and also liking laura marling and cat power

This range from love hate is cuter than a golden retriever puppy in a toilet paper ad (and that's pretty damn cute). We're especially loving the diamond stockings, soft backpacks, and resin bead necklaces. Take a closer look at Love Hate's entire range here…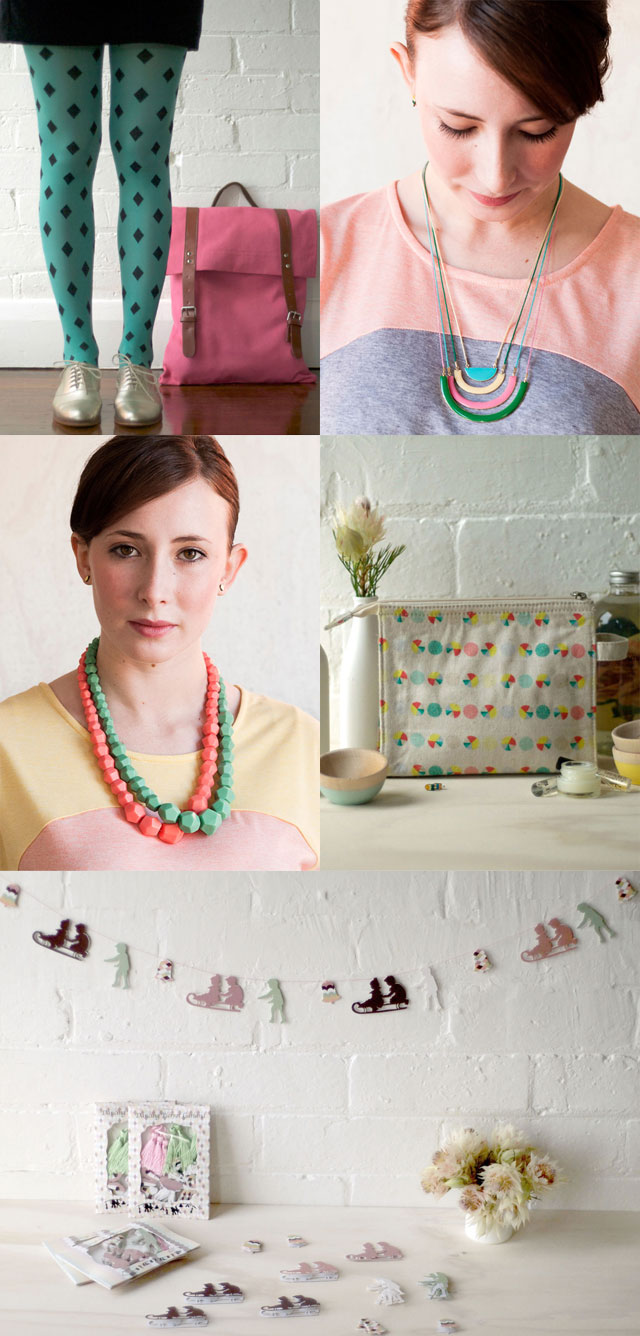 Take a listen to Geneine's "Melodies & Harmonies" playlist. Ten mellifluous songs to please your ears.