Coco Flip was established in 2010 by Kate Stokes. Her husband Haslett Grounds joined the practice in 2013. Together they work closely with local manufacturers to create quality products with personality, designed to last a lifetime. Kate and Haslett are both from WA originally but have been firmly planted in Melbourne for the last 11 years and now reside in Eltham with their two young girls. They are passionate about quality design; about buying less and buying well and They aim to produce pieces that will enhance spaces and celebrate Australian design and manufacturing.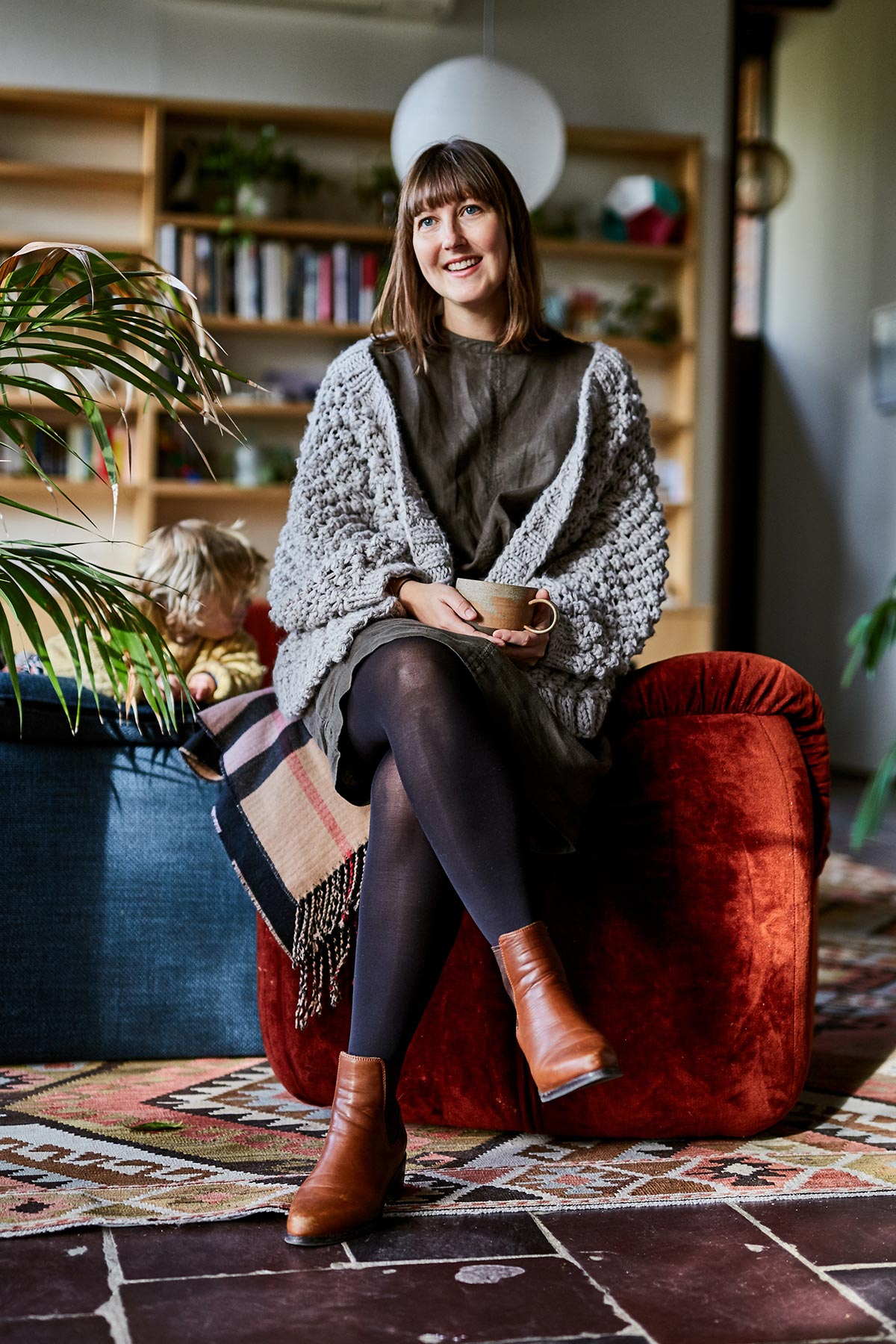 George Takes Twelve
We sat down with Kate to discuss the studio, her favourite design so far, and what she's busy cooking up next.
1. Pleasantries first… Tell us about who you are and what you do?
Hello! My name is Kate Stokes and I'm the Creative Director and founder of Coco Flip. We design furniture and lighting that's made right here in Melbourne. I'm passionate about authentic design and local manufacturing, and we aim to create products with personality, designed to last a lifetime. I'm also a mum to two incredible humans and am lucky enough to work alongside my amazing husband Haslett Grounds.
2. When I was growing up I wanted to be….
In high-school I wanted to be an Architect. I started studying Architecture at university but was overwhelmed by the scale. Then I realised most Architects want to design furniture, so I transferred to Industrial Design and married an Architect.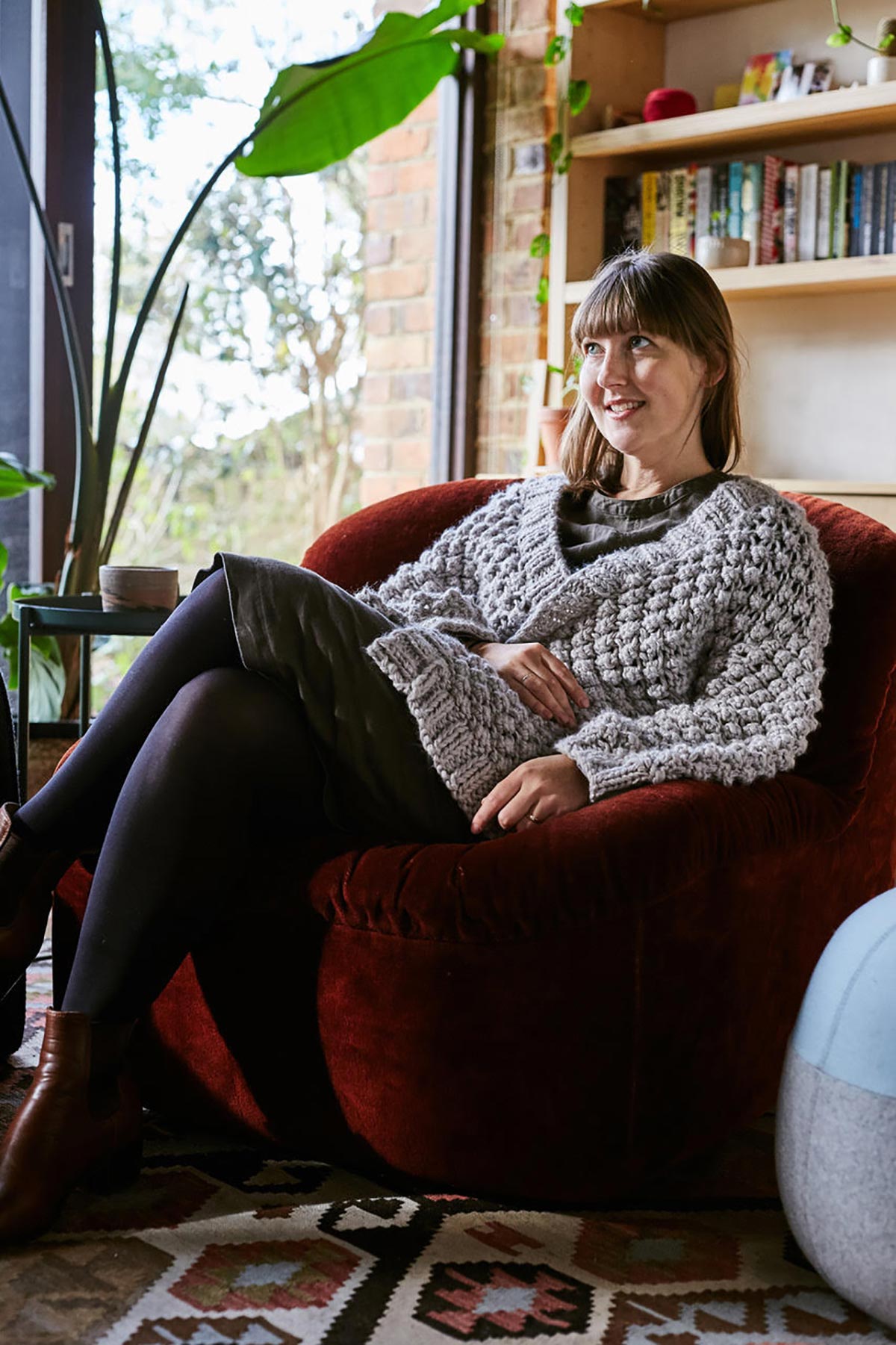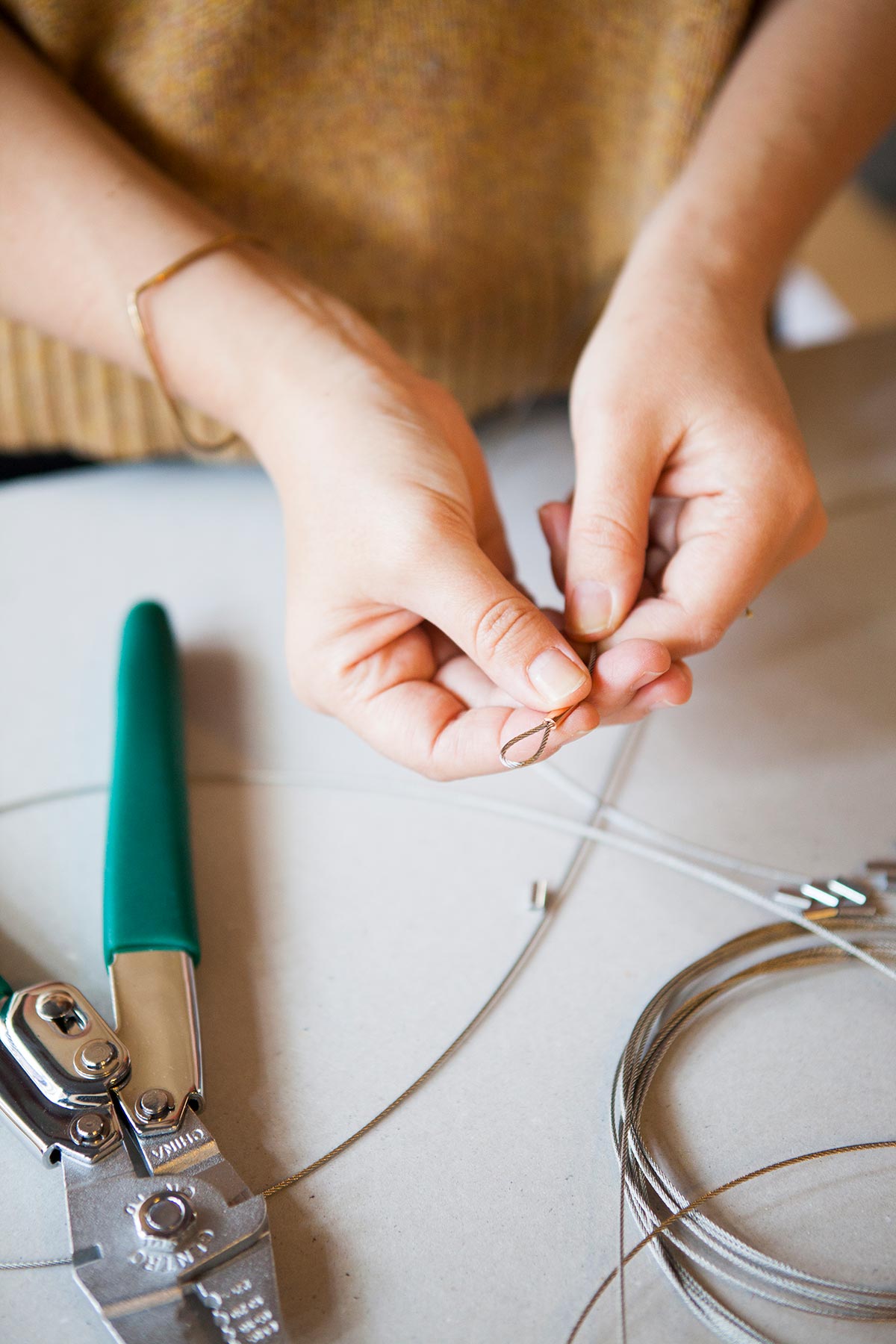 3. What is the best piece of advice you've ever received?
Opportunities are easily lost while waiting for perfect conditions.
4. What is your favourite way to get the creative juices flowing?
I find I'm most creative when I'm traveling. There's something about changing your daily routine that opens up new ways of thinking. But obviously we can't be travelling all the time, so I like to try and get away from the studio – go for a long walk in the bush, or take myself to a cafe with my sketch book for a couple of hours.
5. What does your average work day look like?
Once the kids are dressed, fed and at daycare I like to start the day with a coffee at Cibi cafe to gather my thoughts and plan my day. Then it's just checking things off the list, fielding enquiries, dealing with manufacturers, packing orders and playing 'inbox zero'. I'll try to put aside some time for creativity each day, but to be honest it's a very small component of my daily work life.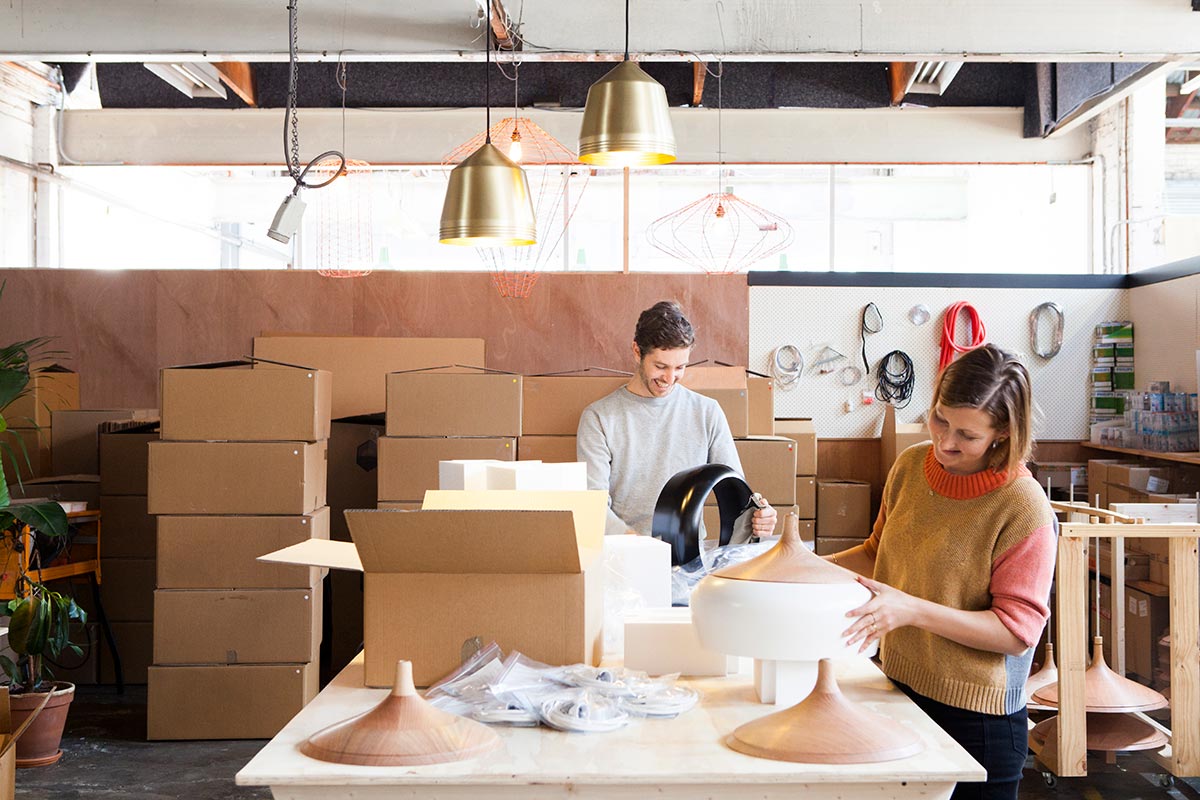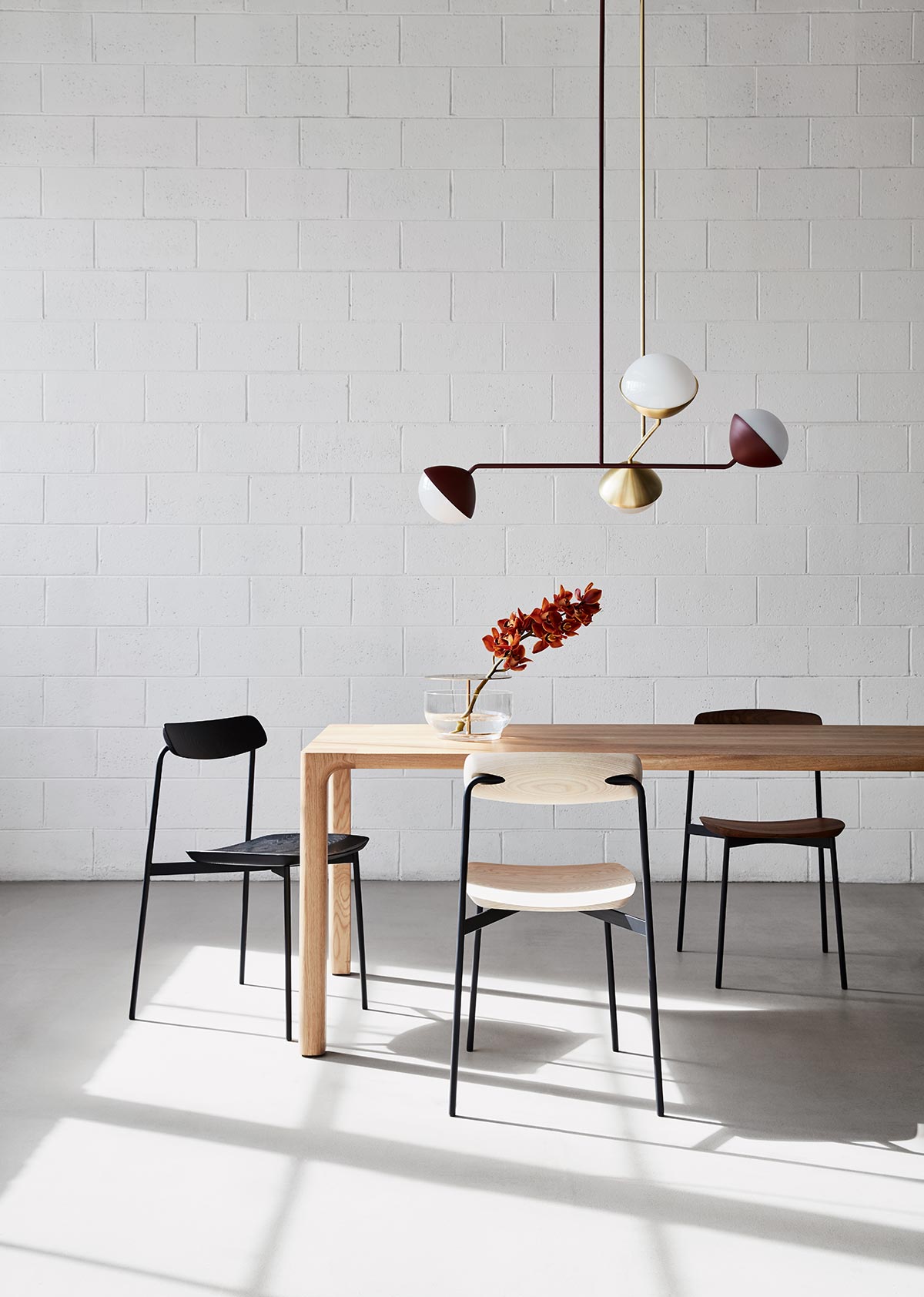 6. If you could invite any five celebrities to dinner, who's dining?
I'm going to ask Mary Featherstone to host us in her beautiful home, and we'll be joined by Mirka Mora, Sunday Reed, Ray Eames and Ruth Asawa. All incredibly strong, inspiring women in art and design.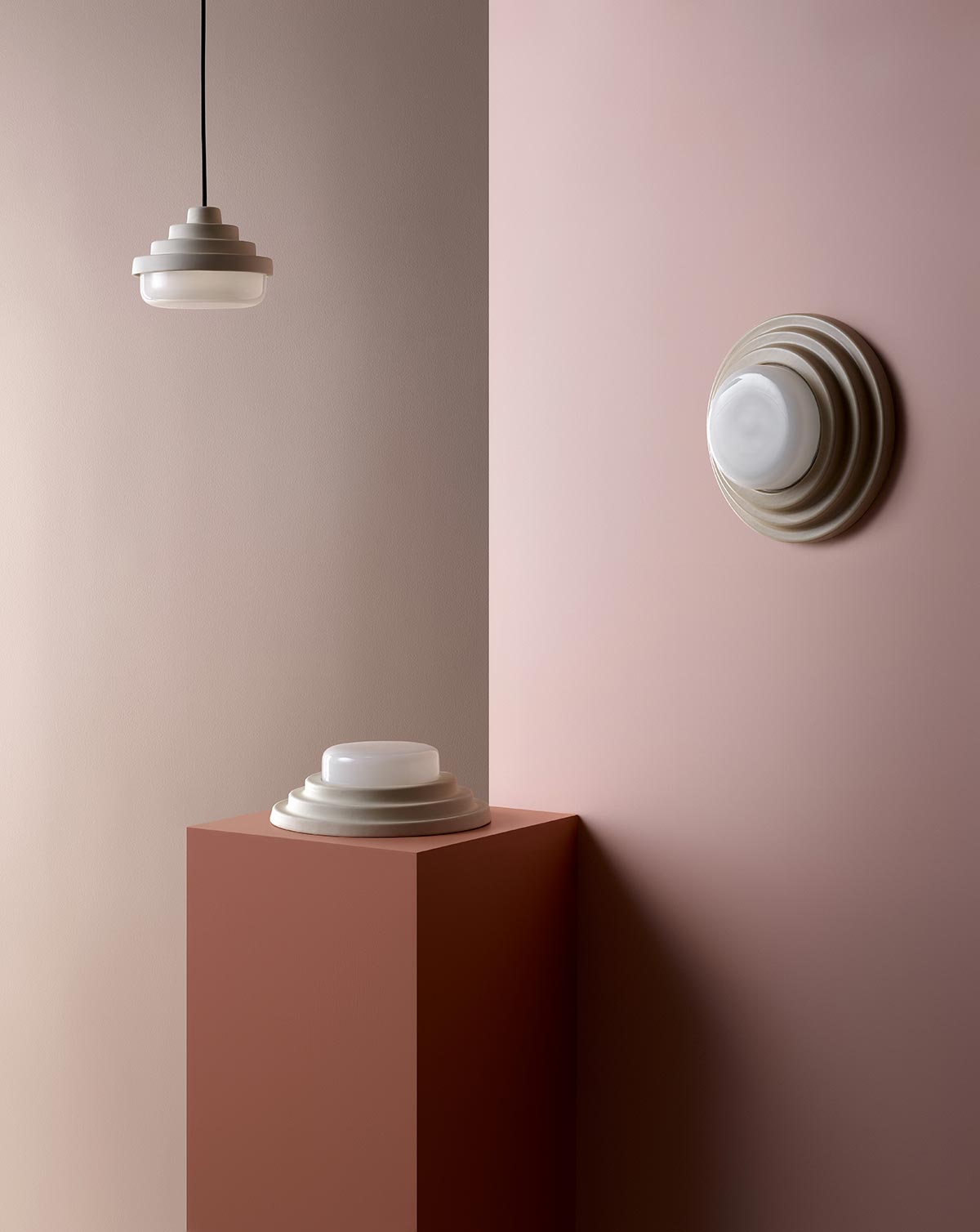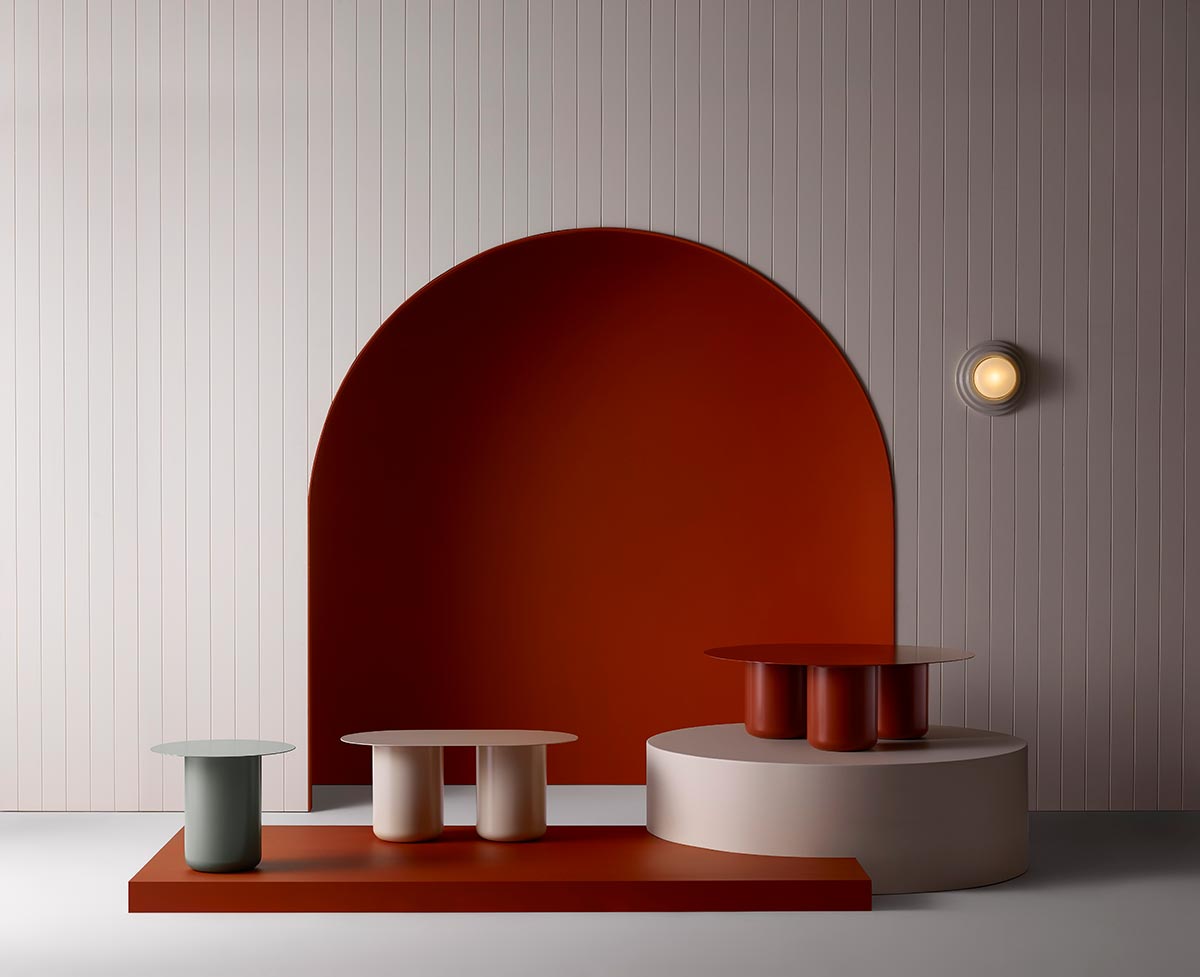 7. What was the last rule you broke?
Every rule of parenting – there are far too many 'rules'!
8. What's one thing people may not know about you?
I lived in an apple orchard when I was a kid and had a pet gosling called Egg Flip.
9. What was the last movie you saw and was it any good?
Rocket Man and yes it was amaaaaaaazing – go and see it immediately!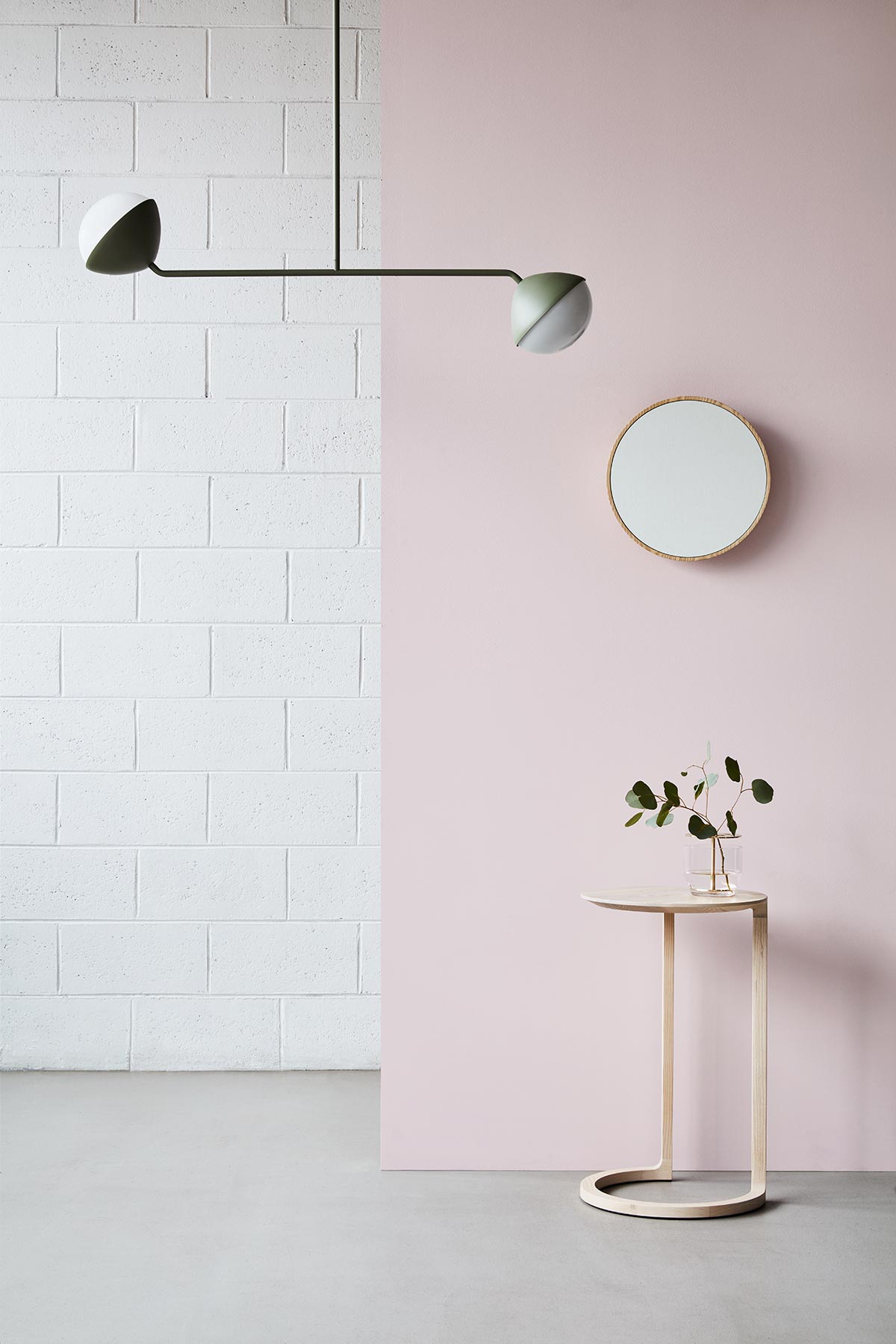 10. You've got a week off… where are you headed?
Anywhere warm and near the ocean.
11. What's your favourite project/design so far and why?
I'm most proud of our Mayu lighting collection. It was incredibly challenging to develop and we nearly threw in the towel numerous times, but we soldiered on and I think it's really unique and beautiful. We have a Mayu 04 pendant in our living room at home, and it makes me really happy.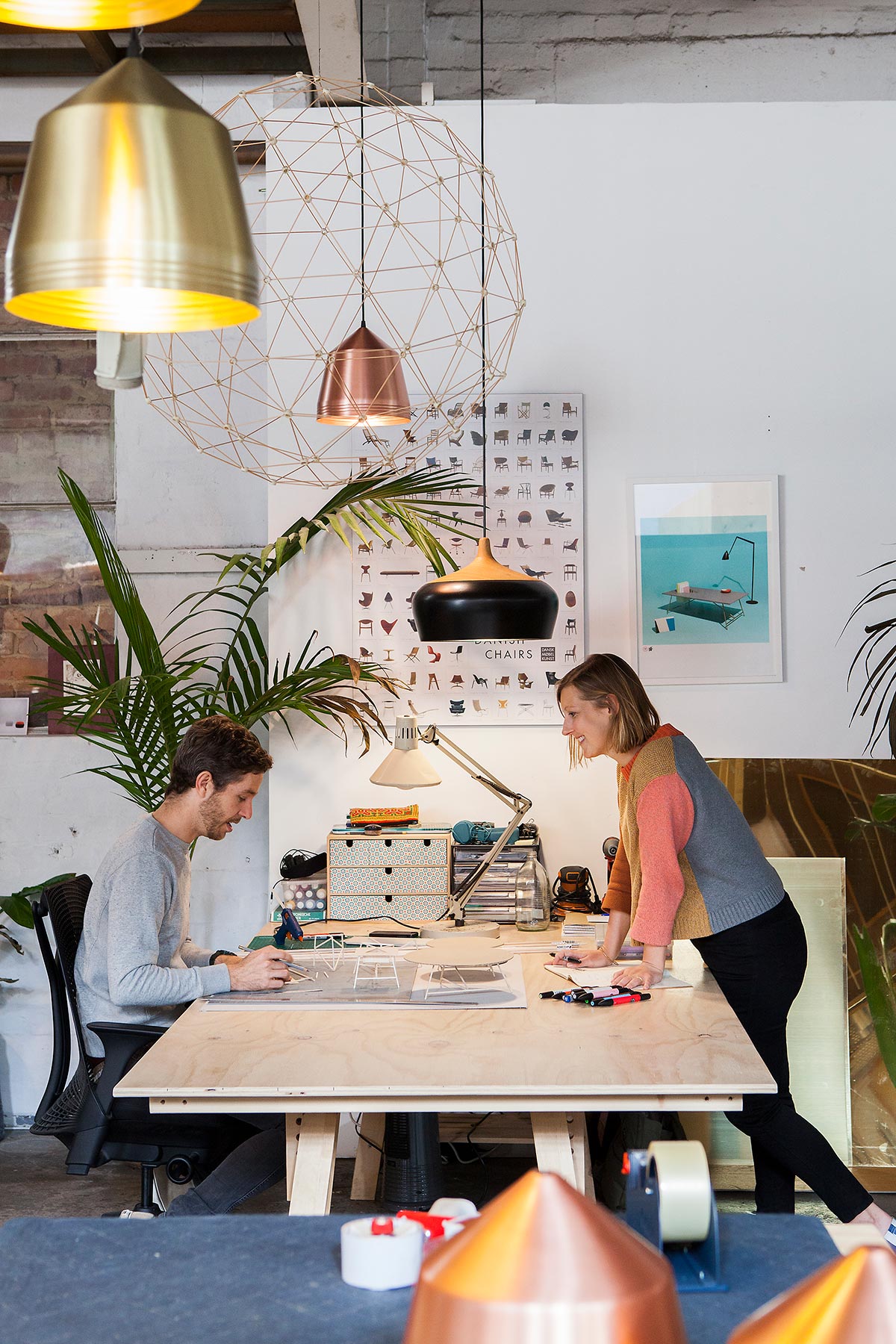 12. What's next for you? Any exciting new projects in the pipeline…
Next year we will celebrate 10 years in business and we'll be moving into a new studio, so we're gearing up for a big year of change and looking towards the future!
Meet the Maker Radio
'Coco Flip Favourites'
"Nostalgic, chill tunes that you can work to." – Kate Stokes
Where to find her
Name: Kate Stokes
Business Name: Coco Flip
Job Title: Creative Director
Website: www.cocoflip.com.au
Instagram: @coco_flip
Photography by Bo Wong, Cathy Marshall, Haydn Cattach, Mike Baker