Want the inside scoop gelato lovers? We've got FREE GELATO to give you (Yup, definitely worthy of caps lock if you ask us)! Visit our Experience Store at Highpoint Shopping Centre this Saturday between 12-2pm for a sweet, sweet scoop of Pidapipó gelato.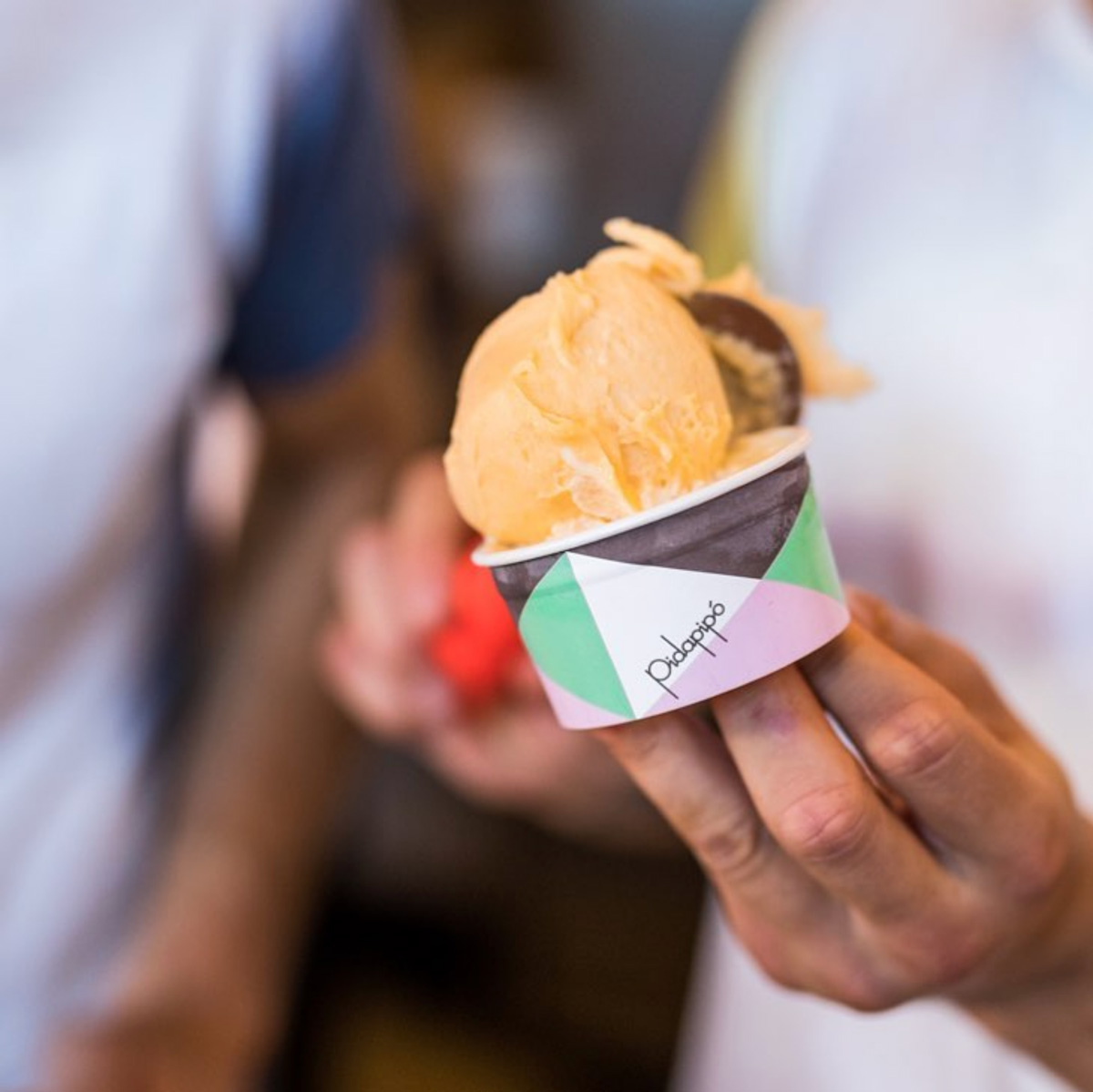 Even better, we'll have copies of their brand spanking new book: Gelato Eight Days A Week in store for you to purchase! This is not your average ice-cream book, no siree. In the book, you'll find 60 deliciously cool and creamy creations, including gelato, sorbetto, granitas, desserts and drinks. All the recipes are dictated by the seasons – giving you the freshest and most contemporary introduction to the sweet art of gelato! You'll find all of your favourite flavours, alongside new classics such as Banana Milk Gelato, Raspberry and Rose Bombe Alaska, Avocado and Lime Sorbetto, Blood Orange Granita with Dark Chocolate Sorbetto, Pumpkin Pie, Tiramisu Layer Cake and Brioche with Pistachio Gelato and Whipped Cream.
Who's Pidapipó?
If you've ever ventured down Melbourne's little Italy, Lygon St, chances are you've noticed the hoards of people queuing under a big red neon sign to get their after-dinner scoops. And who can really blame them? The cult Gelateria, Pidapipó know the secret to making seriously delicious gelato.
Pidapipó started as a game between a nonno and his nipote. An unconditional bond that extended from following finger movements in the air to worldly lessons and traditions passed down. A passion for Italian culture, food and a sweet tooth remained.
After years of experience in Melbourne's best restaurants, Lisa Valmorbida travelled to Carpigiani gelato university to learn from the world's best. From here, recipes were tried and tested, evolved and perfected. She visited her family's hometown Vicenza, where she first experienced real gelato with her nonno. Lisa returned home ready for the next chapter in her story: her own gelateria. The finest ingredients, handmade each day. Stored in stainless steel pozzetti – the only Italian way.
Part kitchen, part retail store. Watch as she crafts the perfect gelato, while you pick your favorite flavour!