Narrow or quirky shaped blocks are a dime a dozen in Melbourne. They pose an interesting architectural challenge and create exciting design opportunities. A modern family home feeling the squeeze, Datum House is no exception.
Located on a long, narrow strip of land in Melbourne's inner suburb Ascot Vale, Datum House has been designed to blend in with its suburban backdrop, taking subtle cues from its neighbouring properties in roof form and material. Sandwiched between its neighbours, the dwelling takes inspiration from its surroundings and reinterprets its findings through a contemporary take on a traditional Victorian elevation.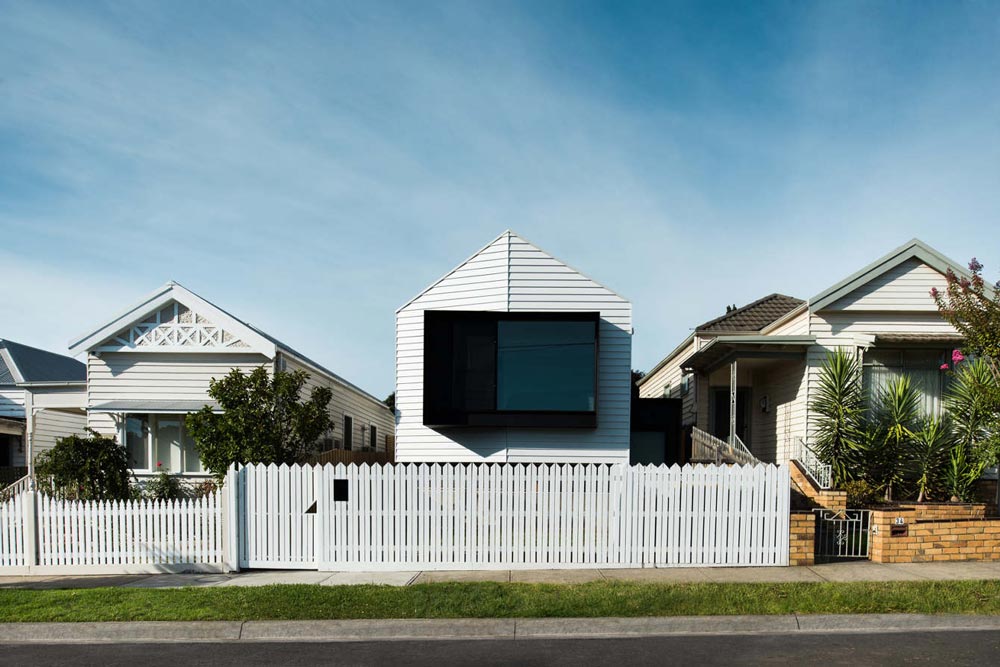 Melbourne-based architecture and design firm FIGR started with an extensive brief from the client, who required a home for a growing family of five. The domestic container envelope was derived from a simple extrusion of the Victorian cottage silhouette, placed onto the narrow sloping site to set up a defined datum. Working with architectural building specialists, Grundella Constructions, the outcome is a result of the envelope being manipulated by the surrounding context, the required amenity and its negotiation with the existing site constraints.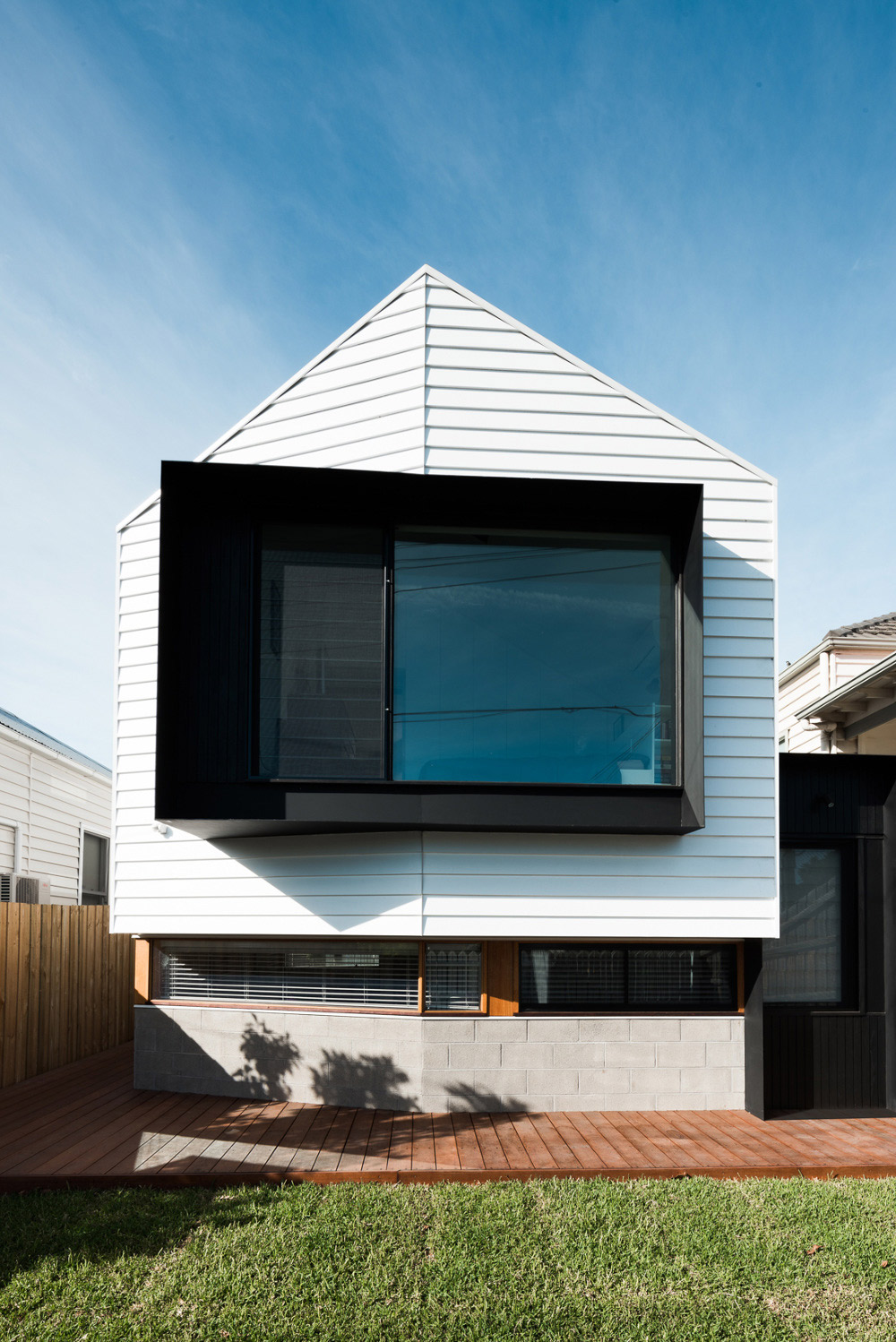 Faced with difficult conditions with a sloping site and constraints from the neighbouring dwellings, a split-level arrangement was agreed upon. Stepping into the entry alcove feels somewhat like a choose your own adventure book. Guests are presented with a choice to turn left and enter into the main living quarters, to go straight and access the central courtyard or to turn right to take the steps up into the green carpeted retreat or the steps down into the lower ground kids bedroom quarters. Datum house is divided into 3 levels, ground level housing the open plan living with a linear kitchen arrangement tying together the dining and living spaces, flanked by the backyard to the south and the central courtyard to the north. Level 1 contains the retreat/study, European laundry, main bedroom and ensuite and lower ground houses 3 kids bedrooms, bathroom & WC.
A centrally located courtyard offers ample sunlight and ventilation, not to mention the visual impact it has on the house. The courtyard breaks up the long, linear structure into two volumes, with windows, and skylights further maxing out access to natural lighting. A large pivot window extends the daybed into the rear yard to transform the window into a seating and reading platform.
White walls and wooden elements characterise the beautiful interior. Warm timber tones and black fixtures and fittings are employed to contrast with the starkness of white walls and marble furniture. The bold and daring use of green in the retreat and laundry are unexpected elements that have a big impact on the overall design. The exterior is a playful imitation of its surrounds, featuring a gabled roof and white weatherboard cladding, complete with the proverbial white picket fence to add to the image of suburban idyll.
Photography by Tom Blachford & Kate Ballis. Styling by Ruth Welsby. Building by Grundella Constructions.