As a lover of cabins, small living and clever architecture, I was more than excited to take a closer look inside Casa Acton. This moveable 53sqm bush dwelling in Tasmania was designed and built by Josh FitzGerald (a founding director of Archier) along with his partner Millie Ashton. Adopting a simple SIPs construction, this home is detailed and anchored with locally sourced sandstone, timbers and plants (many  plants!) and invites you to slow down and engage with the landscape. Take a closer look around…
Josh set out to design a simple envelope with achievable detailing, which easily related to the standardised measurements of the SIP (Structurally Insulated Panels) system. As an owner builder, he couldn't design something complicated, or he wouldn't be able to build it. This didn't detract from details being refined and considered, but simplicity was key.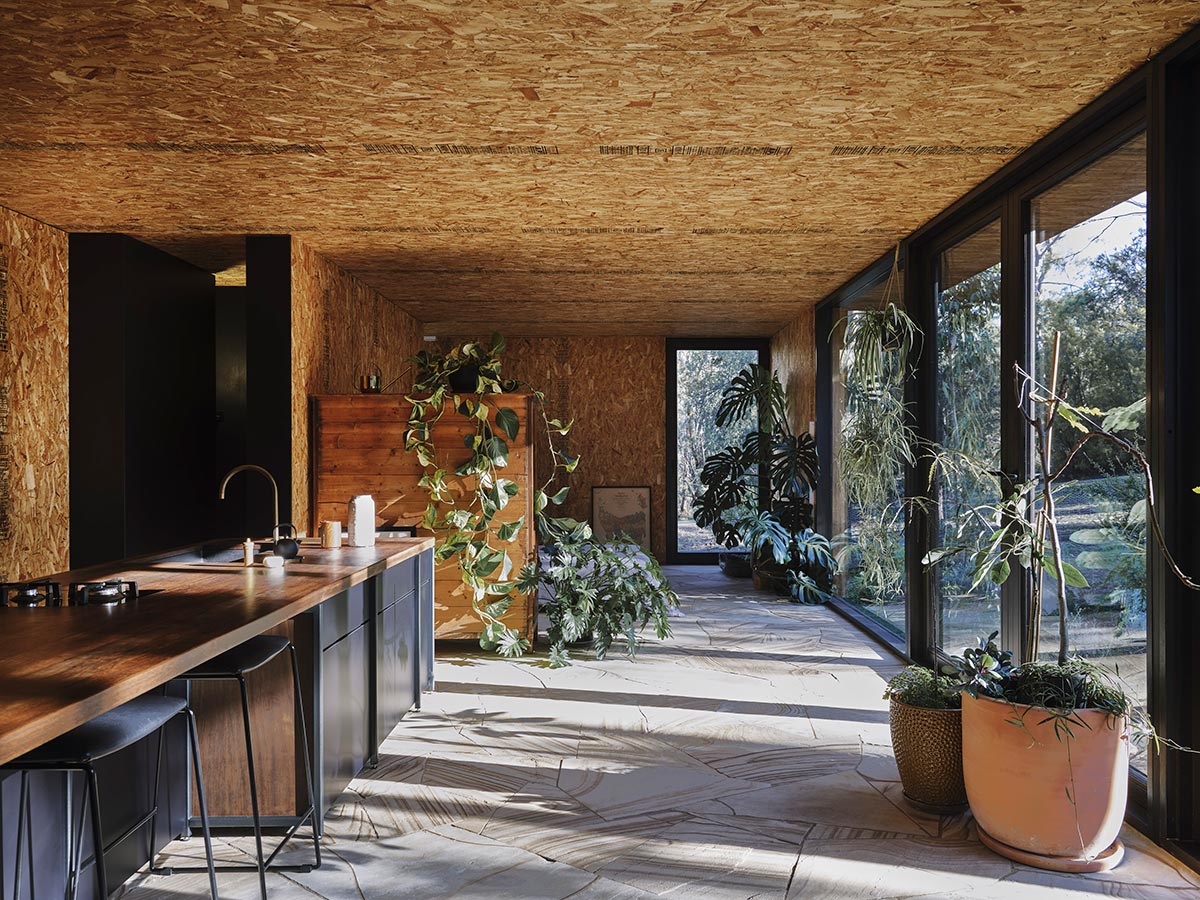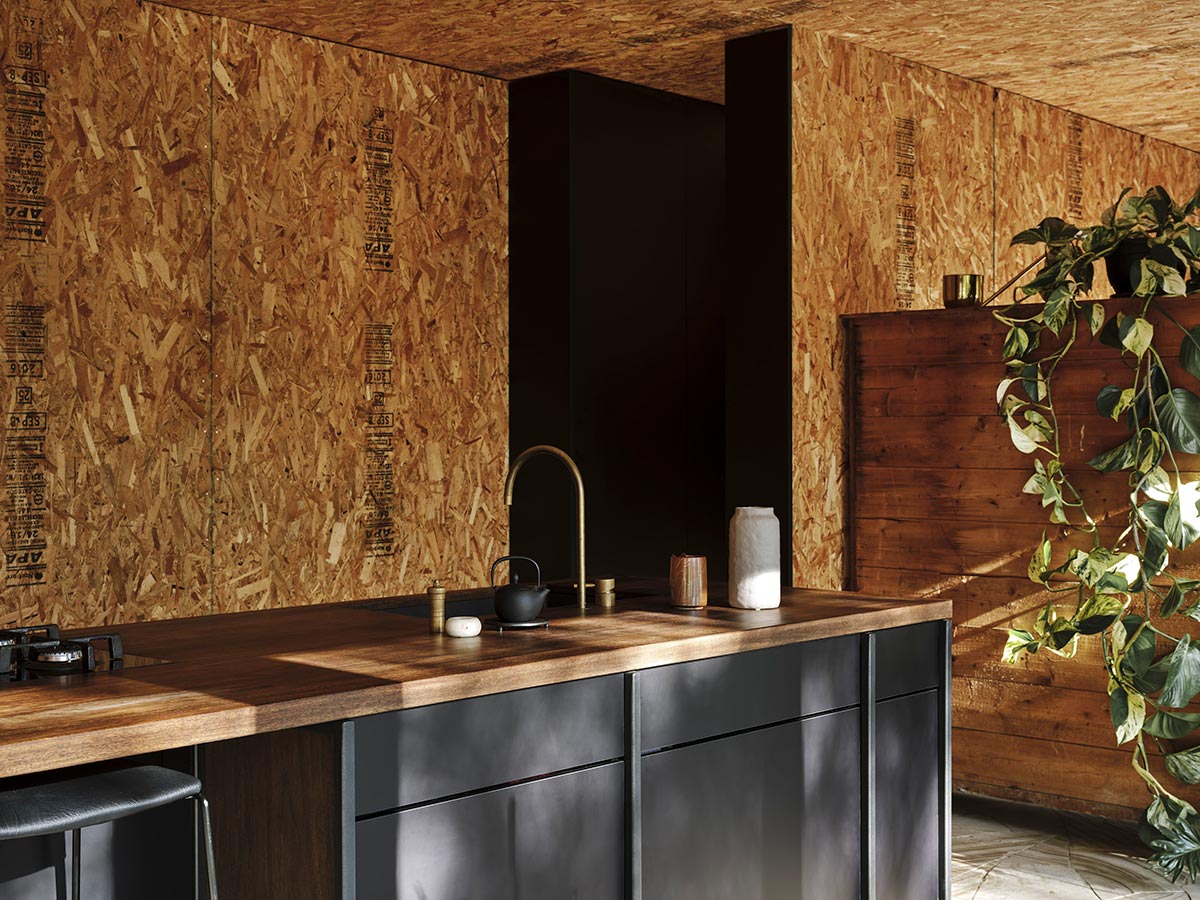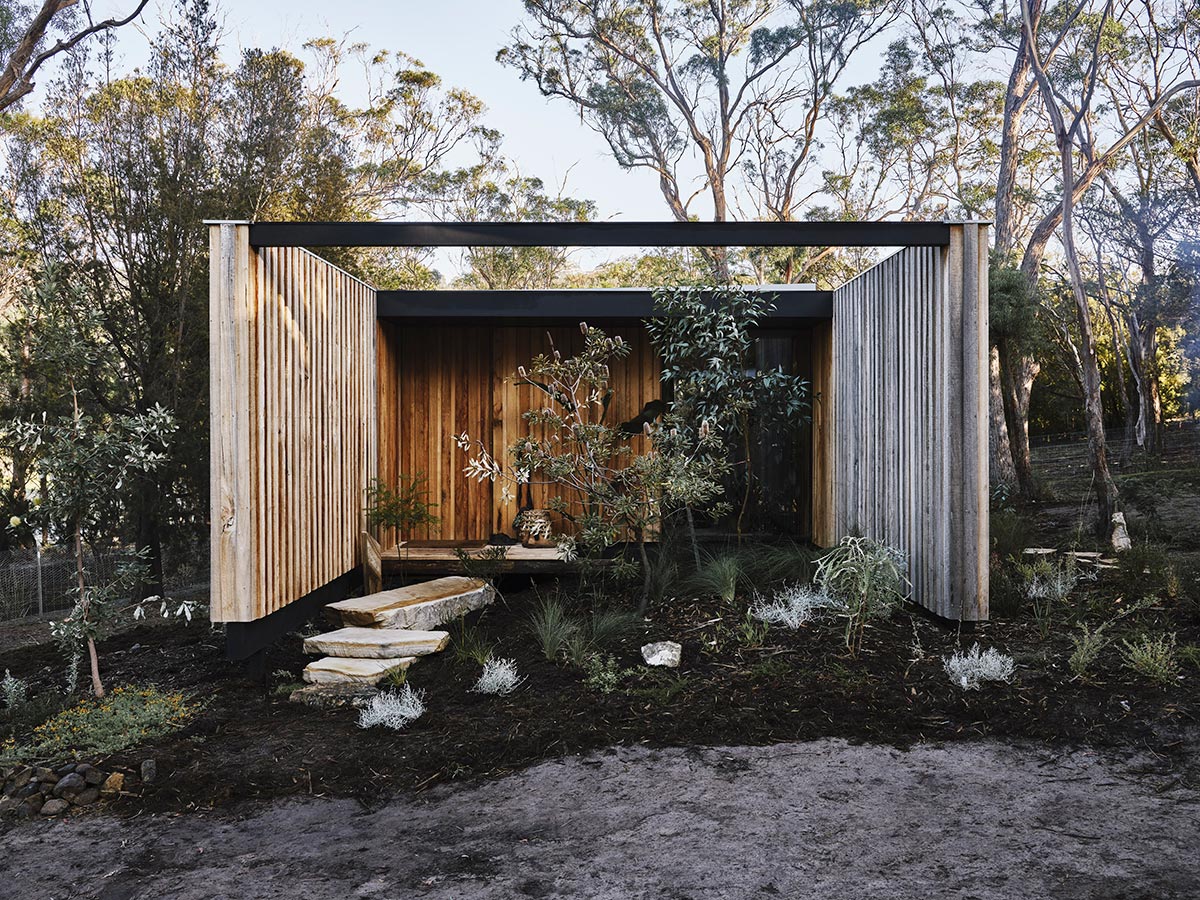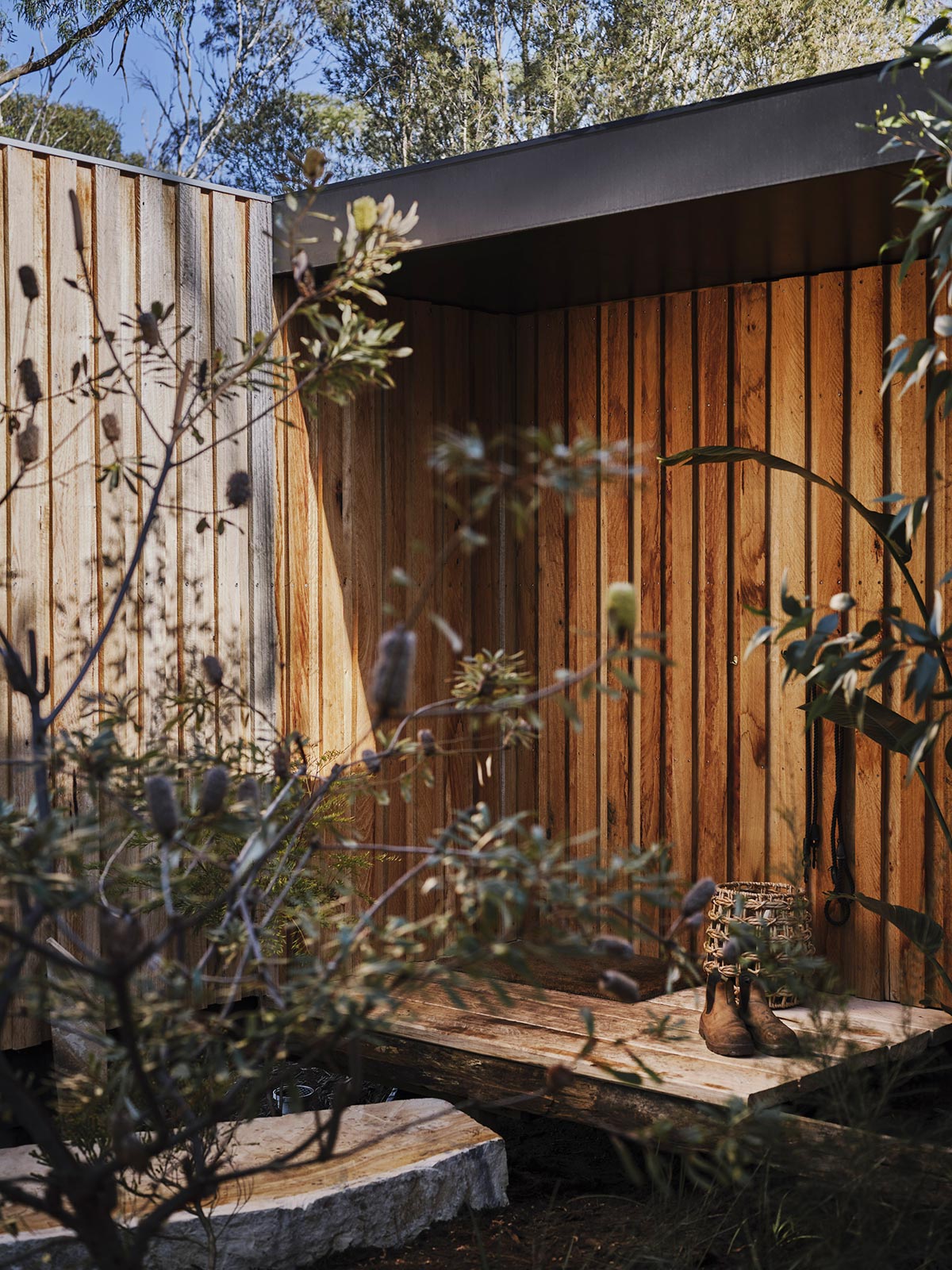 Prior to this endeavour, Josh and Millie were renting a small, cold, leaky sieve of a cottage. As a building, it had its failures, but they were able to discern that the footprint suited them quite nicely (they knew how to exist harmoniously in a compact space), and knew they could achieve that in a connected and efficient manner if they built their own small home.
"On a practical level, we needed a compact space, which also allowed for areas of activity and tranquility. I wanted a space that was going to be tactile, interesting and momentous. An interaction between light and dark; between inside and outside; something that was simple yet gave room for pause. The design process was non-linear and ongoing, the house will continue to change and patina with time, however these themes were always driving our decisions and allowed the house to adapt." Josh Fitzgerald, Archier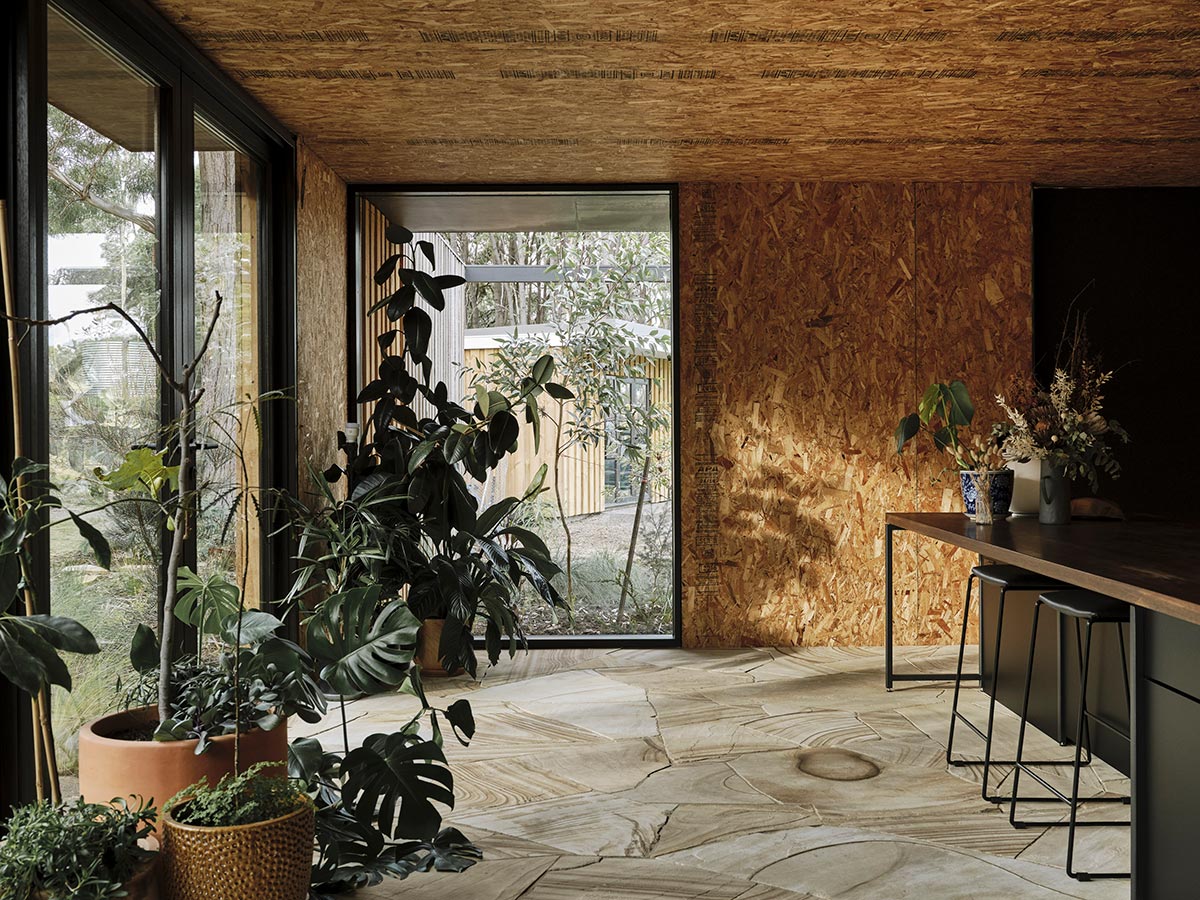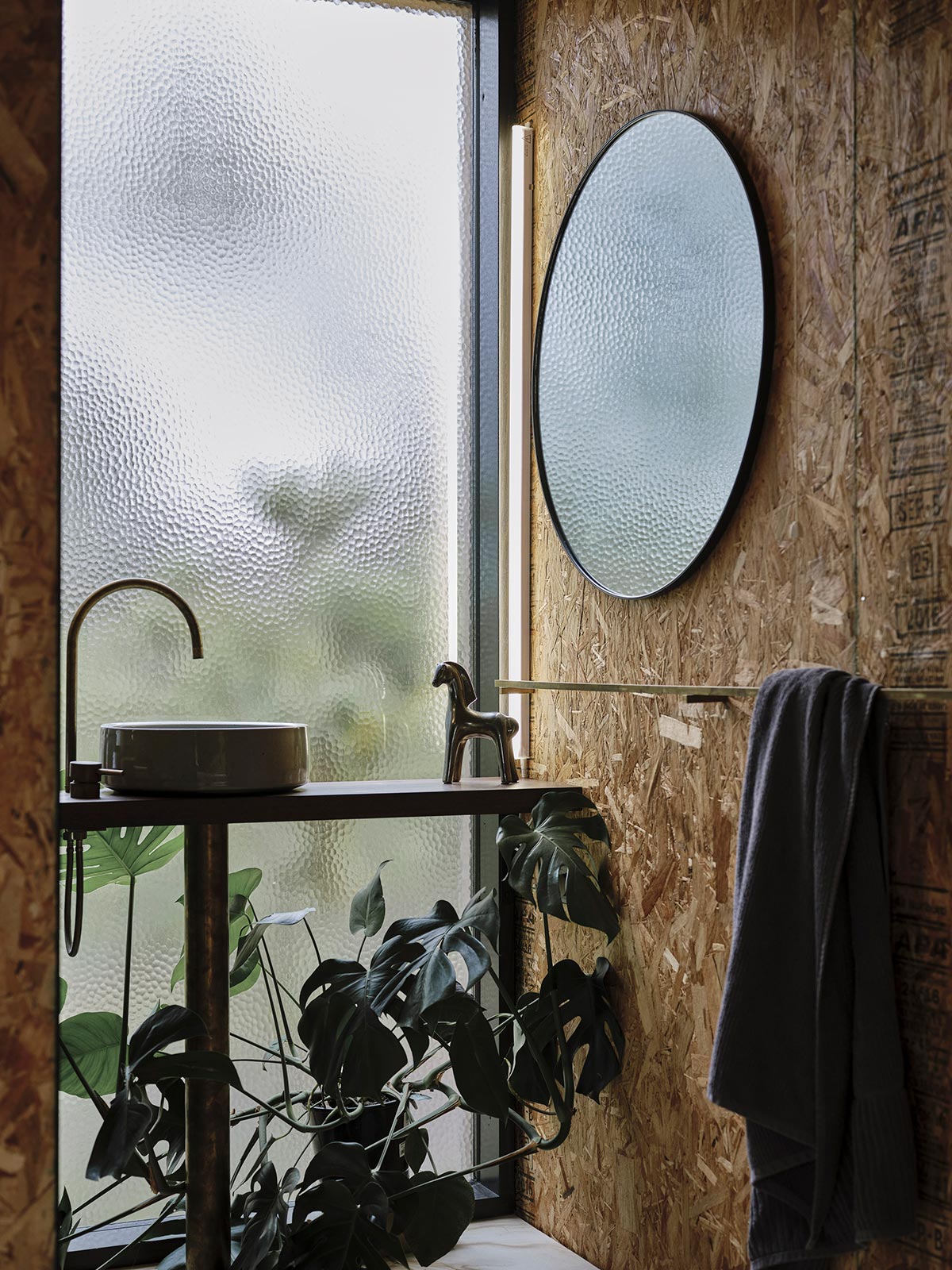 Josh and Millie set out to create a sustainable home. The small footprint and north-facing floor to ceiling windows flood the space with light and heat in winter. A well-built envelope reduces the need for heating and cooling almost to zero, solar panels and battery cover electricity usage. Locally sourced raw materials that will last with no applied finishes such as paint and being moveable/adaptable is the biggest energy saving as it saves Josh & Millie from needing to build again.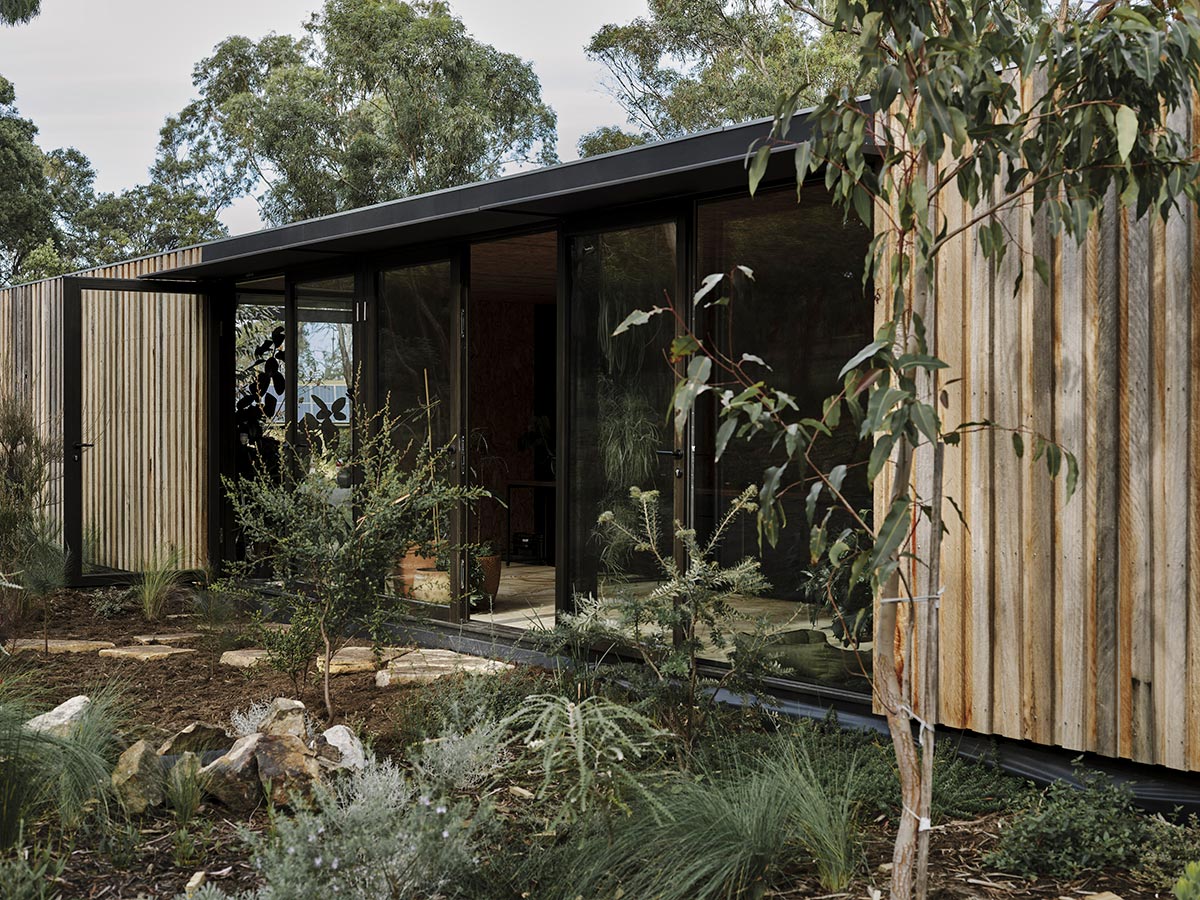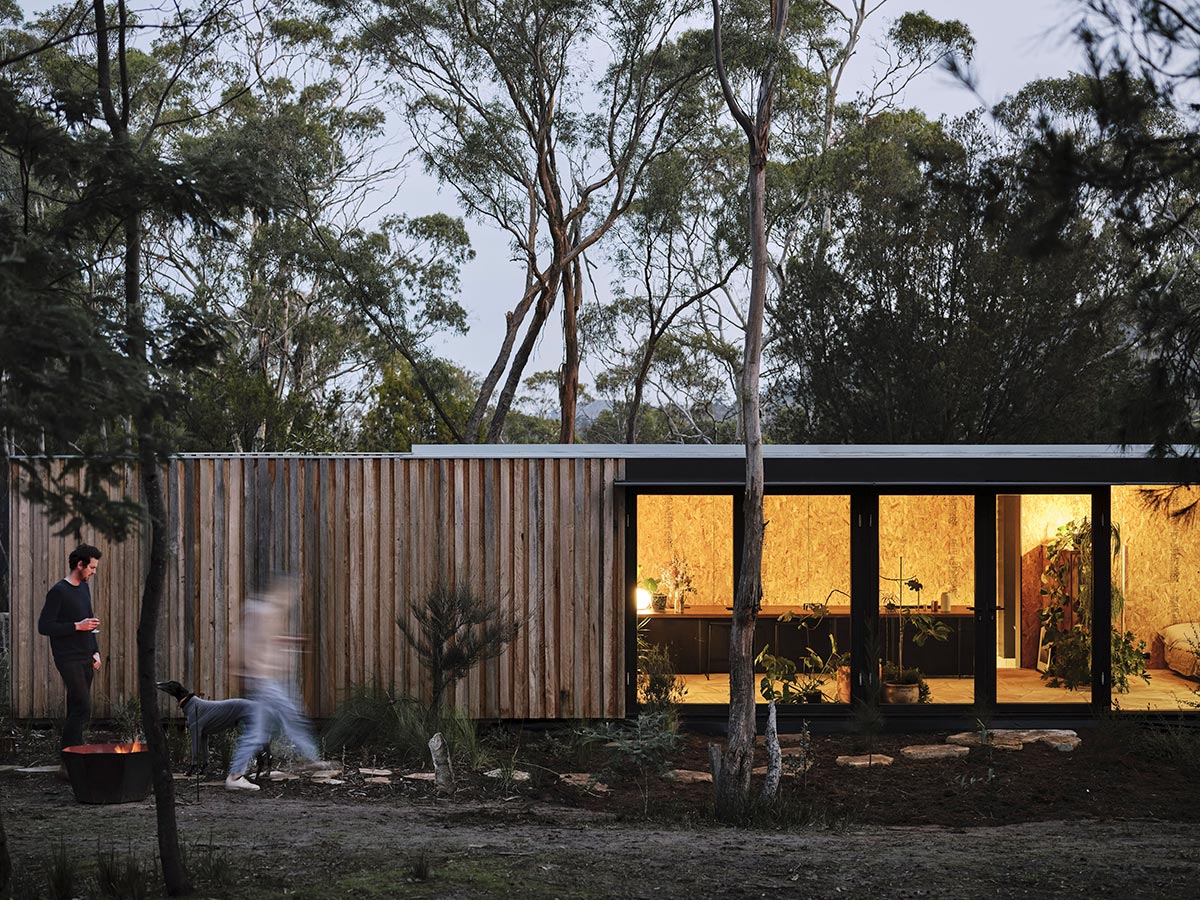 Casa Acton | Let Us In Home Tour
Presented by Lucy Glade-Wright
Cinematography by Jonno Rodd
Design & Build by Josh Fitzgerald, Archier
Photography by Adam Gibson
Location: Acton Park, Tasmania / Lutruwita