The gorgeous duo from Peaches and Keen, Lily and Lucy invite you to view their new exhibition 'Botanical Calamity'. The girls have been very busy not only crafting new handmade jewellery for Hunting for George, but also creating original works for this upcoming exhibition.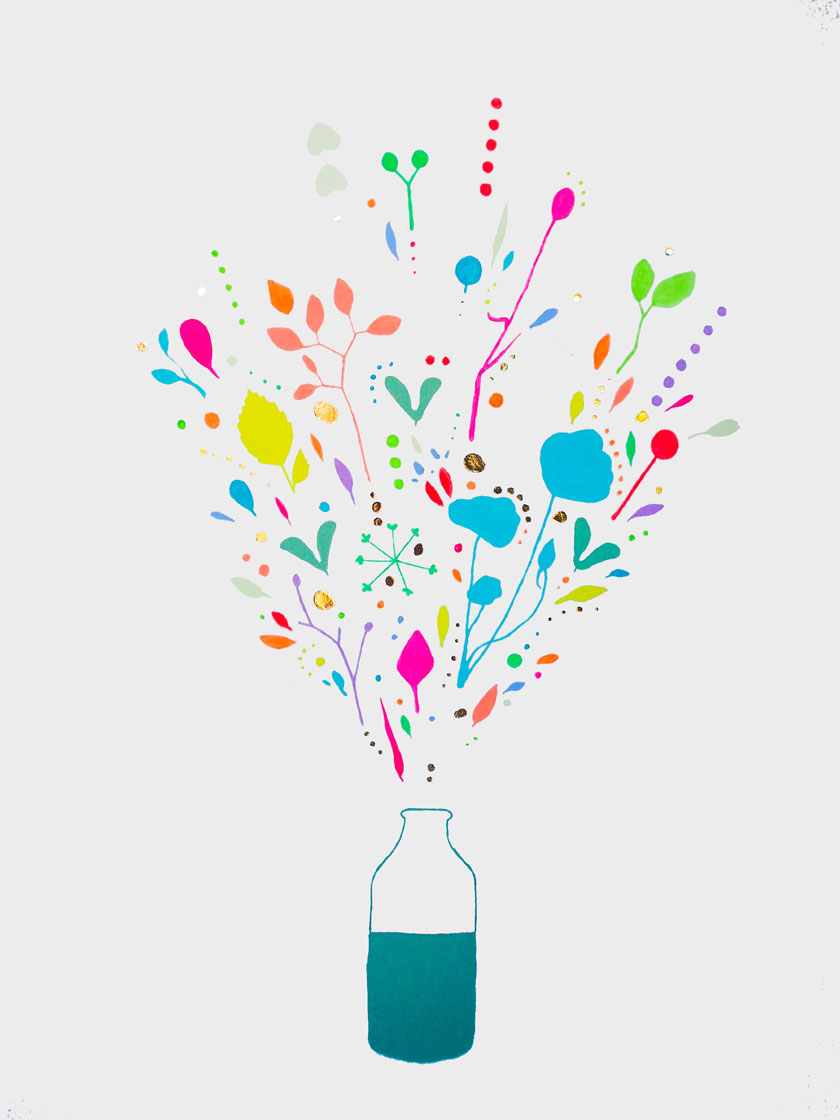 Botanical Calamity is a series of original paintings on paper based on arrangements of plant-life collected on the daily wanderings of the pair Lucy Hearn and Lily Daley who work collectively as Peaches+Keen.
"Our process of collecting a leaf, seedpod or dissecting a flower has opened up a whole new appreciation for the plant-life that grows in our neighbourhood streets," Lucy says.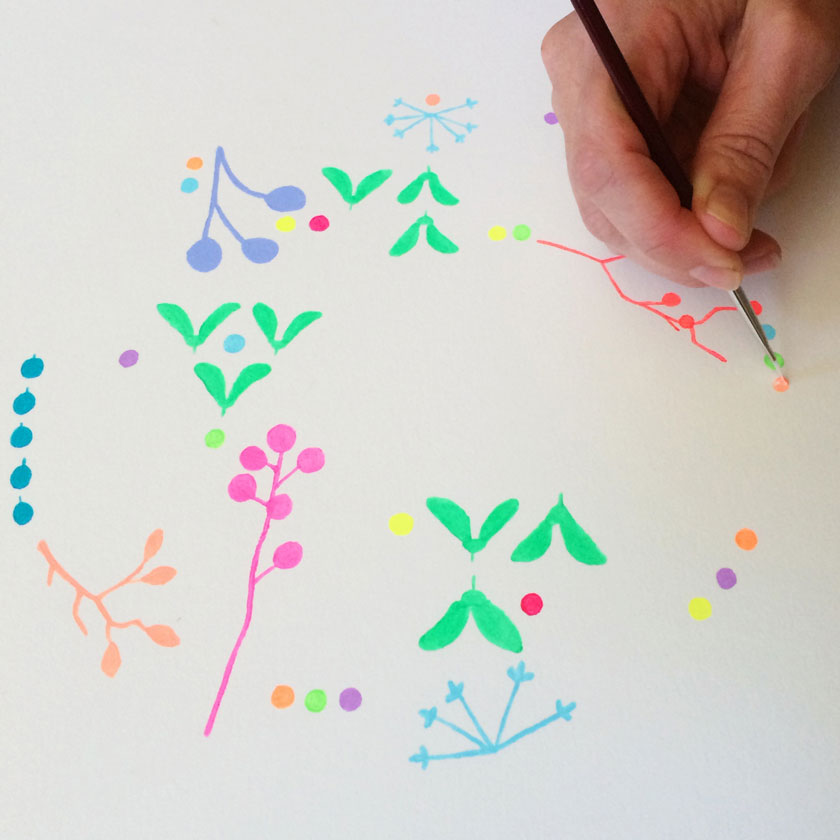 The botanical objects are then used as the foundation for chaotic yet controlled compositions reinterpreted in the bright colours they are known for. "The combination of bright graphic colours and hand applied gold foil detailing, results in a unique and tactile artwork. While they hang as a collective story, no two are identical."
Showing at Modern Times in Fitzroy, the exhibition runs from March 20 til April 3rd, 2014. We'll be there on opening night (Thursday March 20 at 6pm) enjoying a chilled beer, good friends and rad art. Now that's a good combo. Come say hi and meet these two lovely ladies, who you can find out about here x