Television's are fundamental in almost every home, often becoming a feature of your living room whether you like it or not. Recently it was the Frame from Samsung that began to revolutionise the way a TV should act, with its preference towards serving as an artwork rather than a flat black box. However this new collaboration between Samsung and Ronan & Erwan Bouroullec, takes this concept even further; with their design of the Serif TV blurring the lines between furniture and technology, and how they integrate within our lifestyle.
I must admit I had heard about the Serif TV well before its Australian release, as it had been on the lips of designers and architects conversations upon its initial launch. When you see the Serif it's easy to understand why. To begin with, its name is a tell tale sign that this TV has a designer's mind. Inspired by Serif fonts, the side profile of the television forms the shape of the letter I. Its shape being quite integral to its function with the serif detail forming a flat base and top.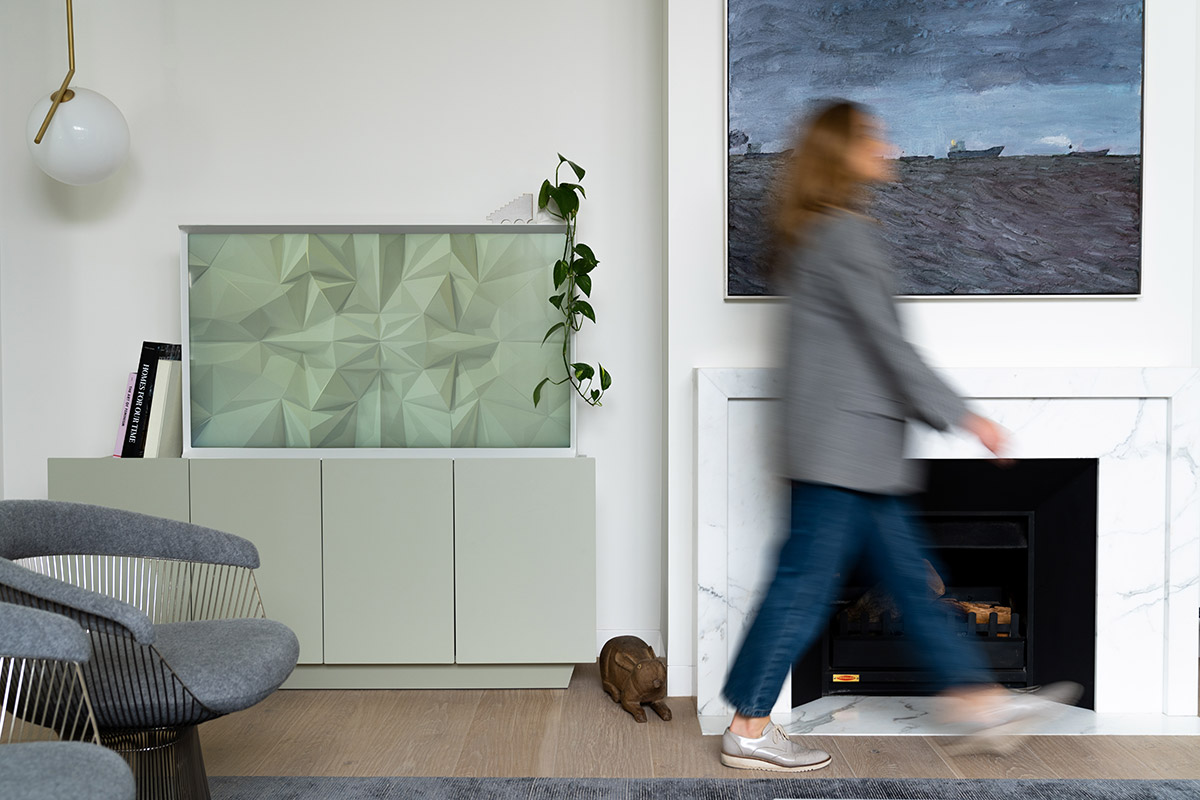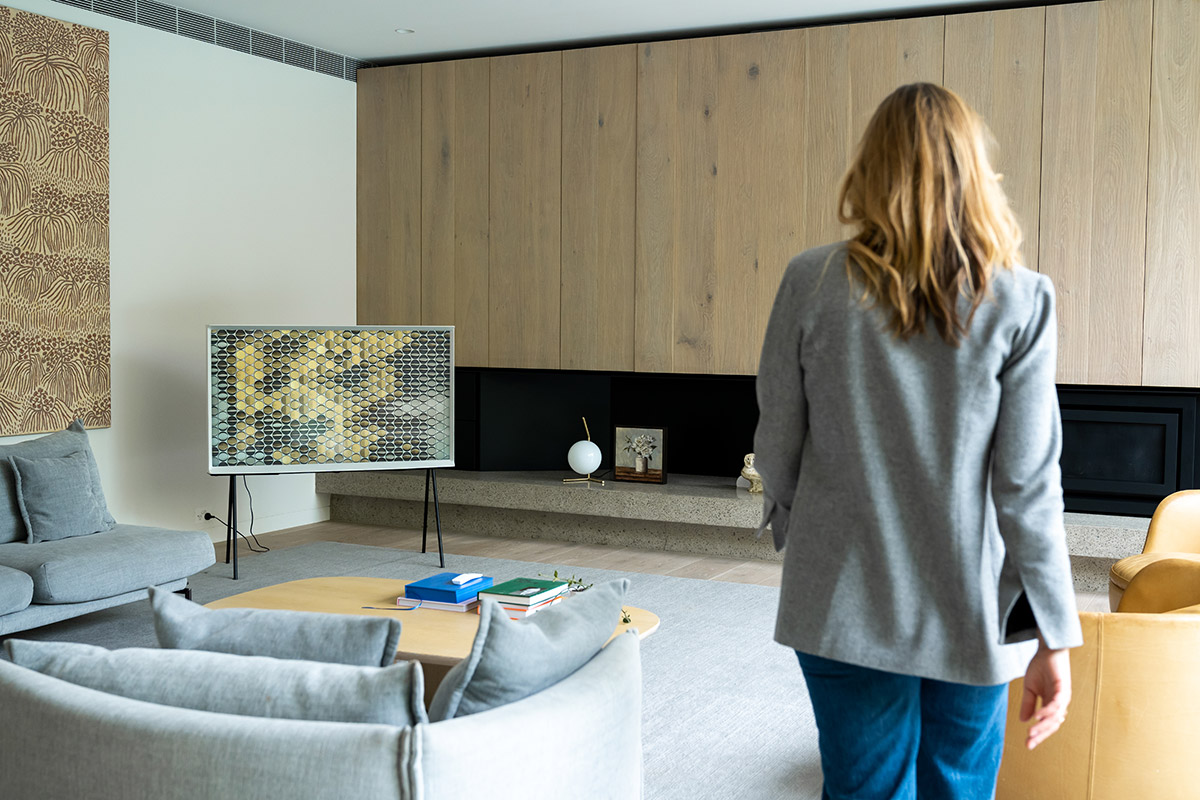 There are two ways you can choose to style the Serif TV, which is unique in itself. Each Serif comes with detachable metal legs that act much like an easel. The introduction of these metal legs require more surface area to display the TV and is best suited to larger, open plan spaces – that have enough room to justify its presence. And I must say it is quite a presence when placed on the metal legs, as it proudly makes a statement that it is way more than just a television. However remove the legs and you have a stable stream-lined TV that can be placed on any number of flat surfaces such as a buffet, entertainment unit or even mantel.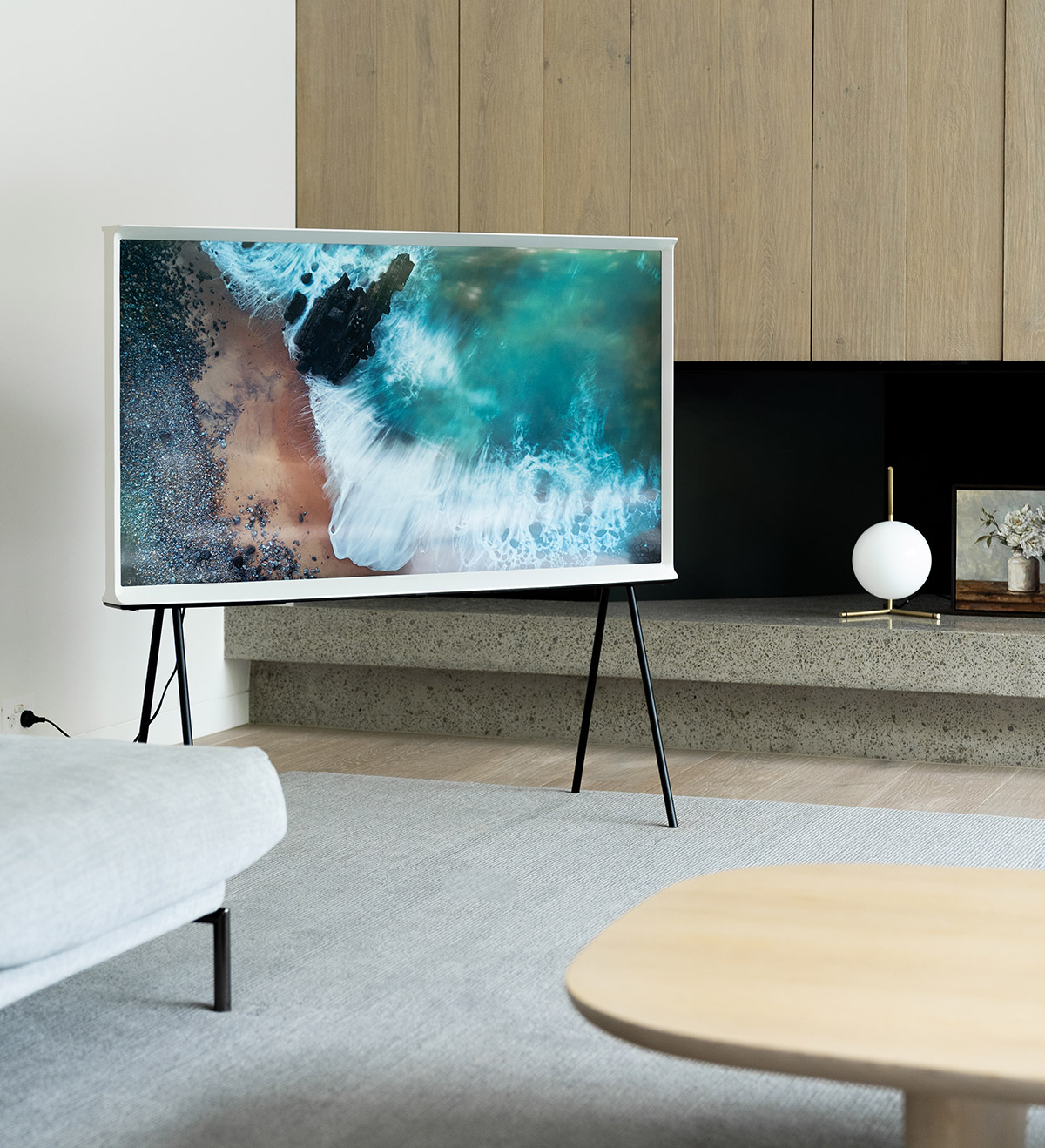 It is the latter option for the Serif that was most appealing to me as I began to treat it more like a piece of decor rather than a television. Styling it alongside plants, ceramics and books, it felt more like a design element. Without the metal legs as a stand, the Serif TV can adapt to smaller spaces making it not just a tv for generous homes. 
Looking at the tech sheet, this unique TV also features Samsung's QLED or 'quantum dot LED' technology which basically means it's enabled to display over a billion colours accurately, even at higher peak brightnesses which translates to an impressive picture quality and a superb overall visual experience. The Serif can also be connected to a device with just one touch via NFC technology, allowing users to stream music and other content through their phones. Big screen, bigger entertainment!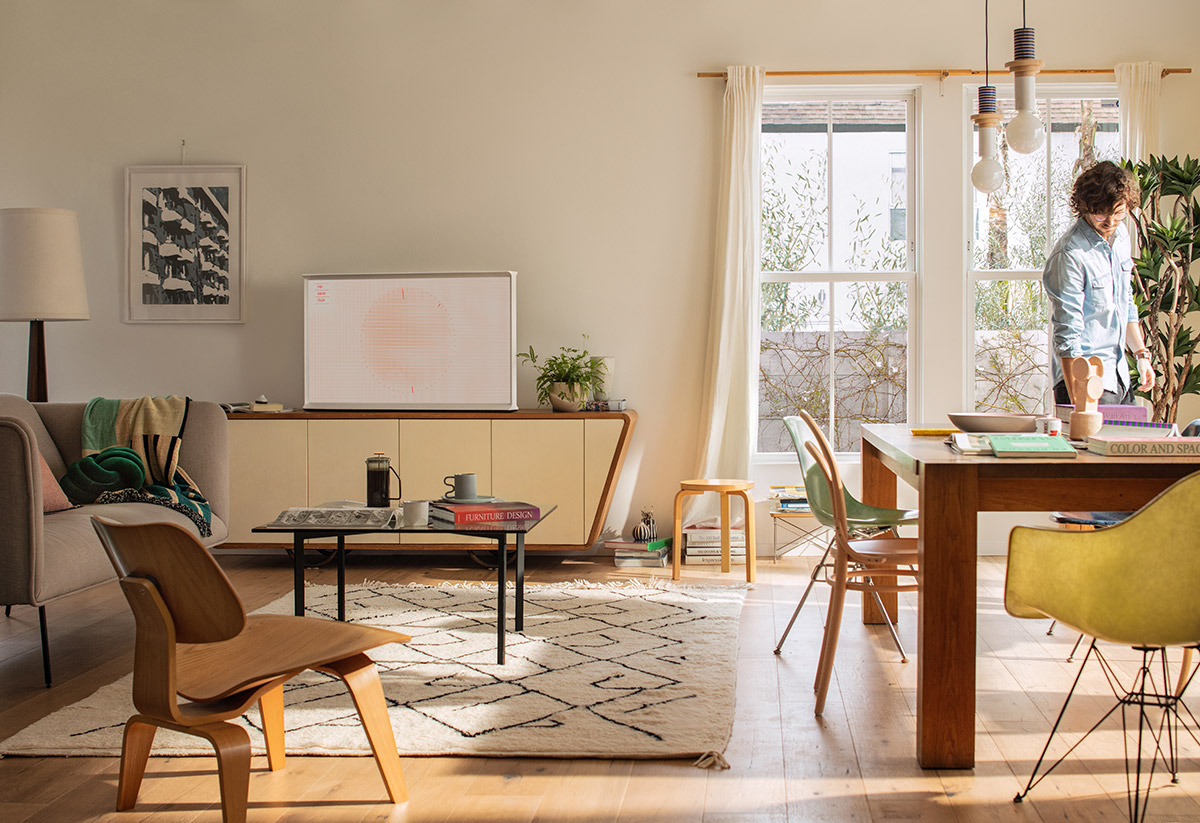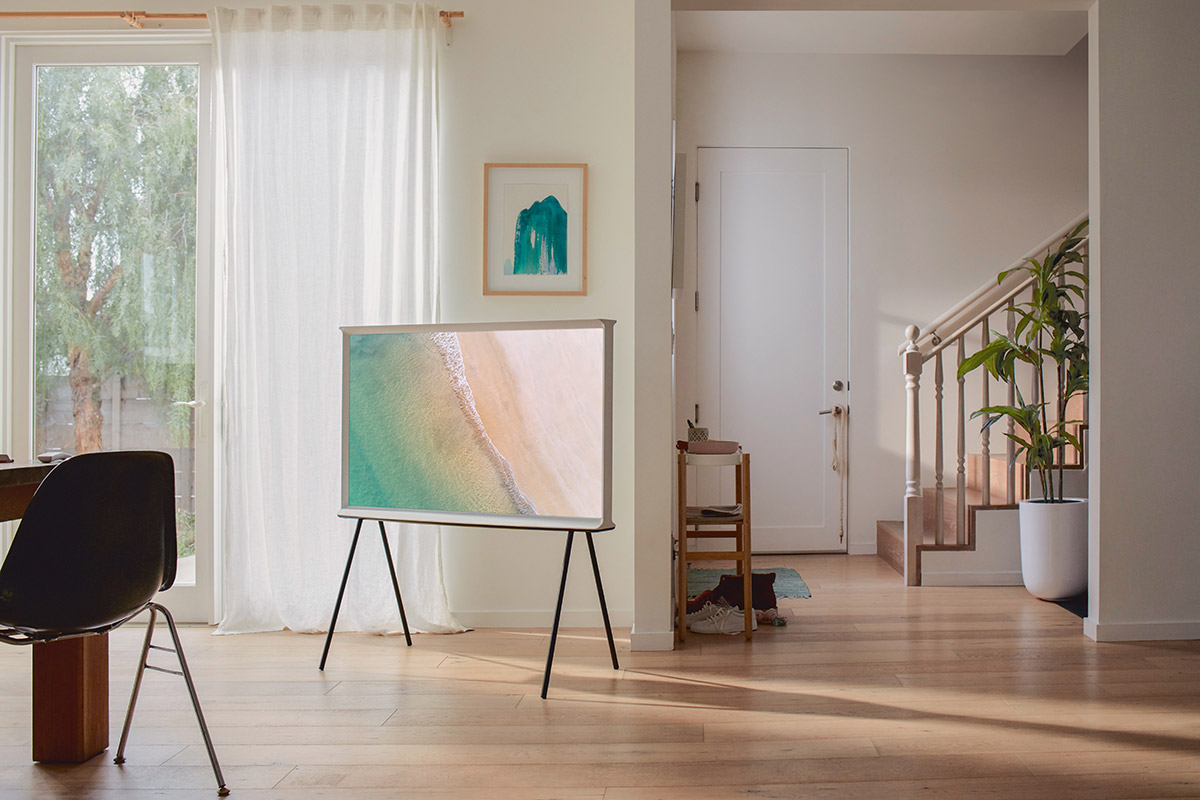 Unique to the Serif TV is it's Ambient Mode designed by Bouroullec brothers, that transforms the blank screen to an exclusive colour palette and information display. Also allowing you to choose or create your ideal setting, with adjustable colours, patterns and graphics. 
"The Serif is another take to the world of TVs, it remains that its core competence is a natural adaption to contemporary interiors." Ronan & Erwan Bouroullec
I must admit this TV speaks to the designer in me, its curvature shape is unique and may not be for everyone, but I was impressed by how much I began to admire it as an object. Almost as a piece of furniture. The thing that impressed me the most, aside from its ambient mode was the integrated flat base with 360 design. Its enclosed back means that you don't see any ugly cables and also allows you the flexibility to place it anywhere in your home.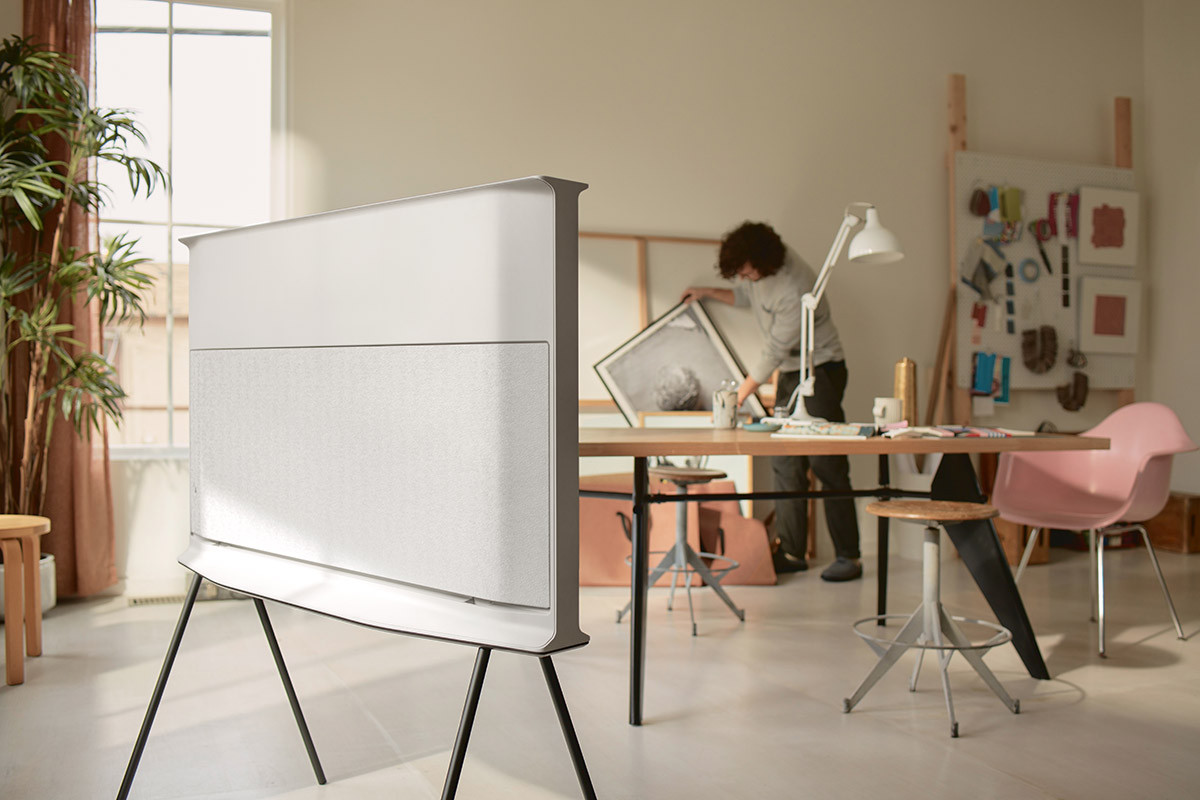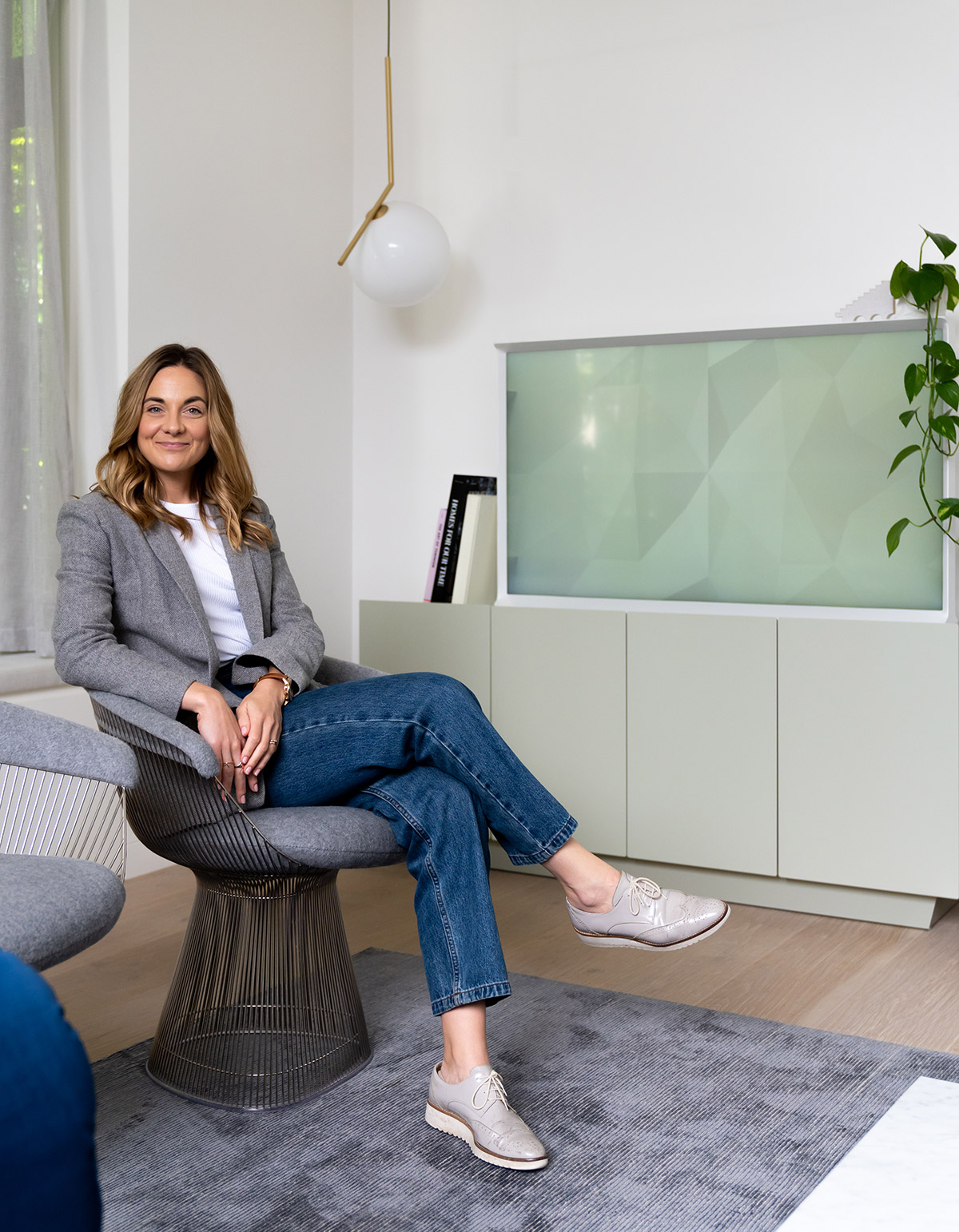 For more information on the Serif TV head to the Samsung website.