The most interesting designs often stem from reinvention – when you manage to turn normal into extraordinary. The practise of integrating shipping containers into architecture is a perfect example of reinvention. Whilst every project is different, the core of the brief is the same – and it's up to the designer to reinvent the wheel box.
An elegant example of shipping container architecture is by Tomokazu Hayakawa Architects. Beautifully simple, two shipping containers have been positioned to create a small mixed use building in Tokyo. An inviting and open layout for the public access gallery space and garden and a secondary area upstairs containing a small office. What I love most about this project is the element of surprise, it's a truly refreshing and inviting space that demands your attention in a busy city.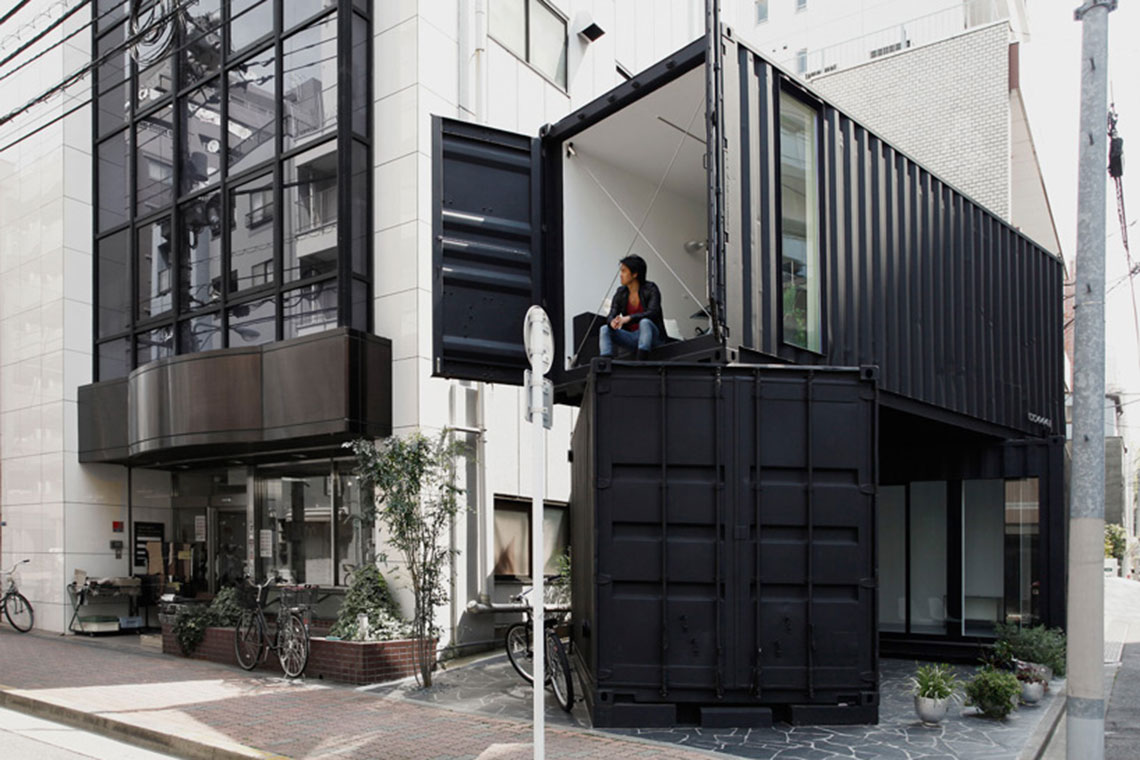 All images by Tomokazu Hayakawa Architects via Design Boom.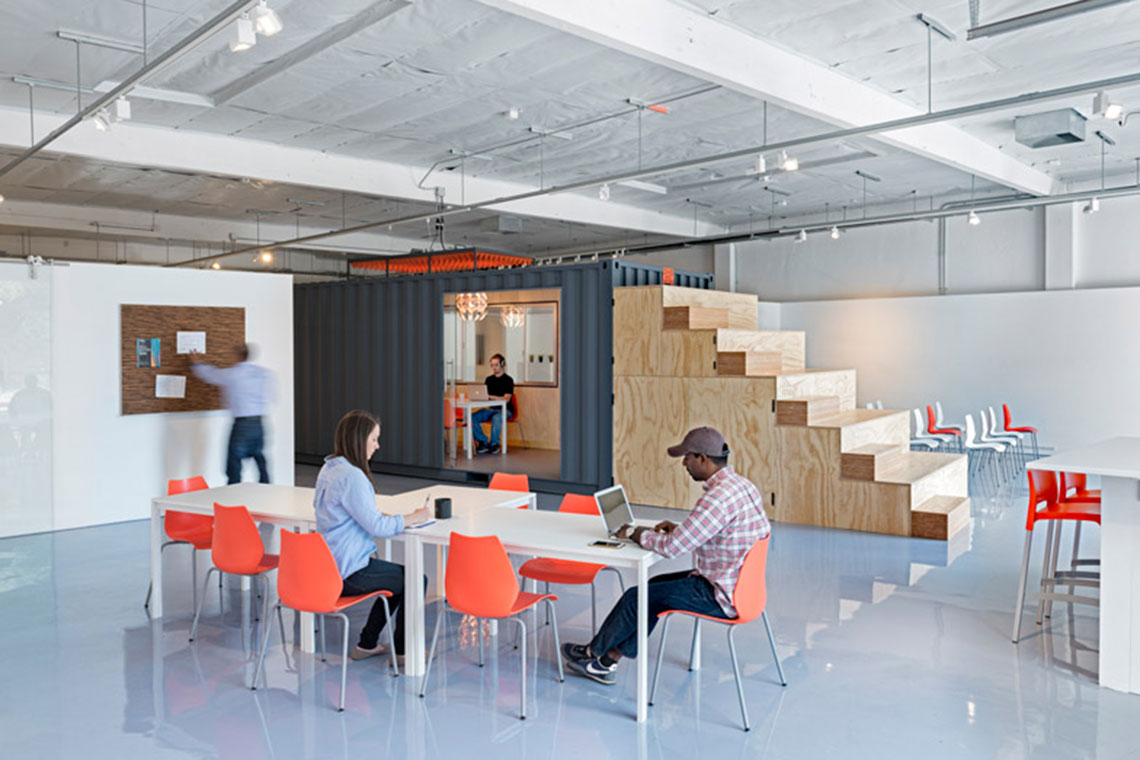 The K9 Ventures office created by LA-based CHA:COL is the office of my dreams. Called The Kennel, the brief was to create an 'incubator space' to be built within the existing warehouse. The space needed to inspire but also needed to feel transient.
"The client wanted to test the design process itself, as they would treat an incubating startup," said CHA:COL. "To reflect this bootstrap philosophy, we were instructed that any single detail or design element deemed frivolous or redundant to this goal would be ruthlessly cut out."
The limited budget and restricted design approach forced CHA:COL to reinvent and to focus on the core of the brief. The wooden bleacher-style seating a fantastic example of providing additional seating for a large number of people with limited expense.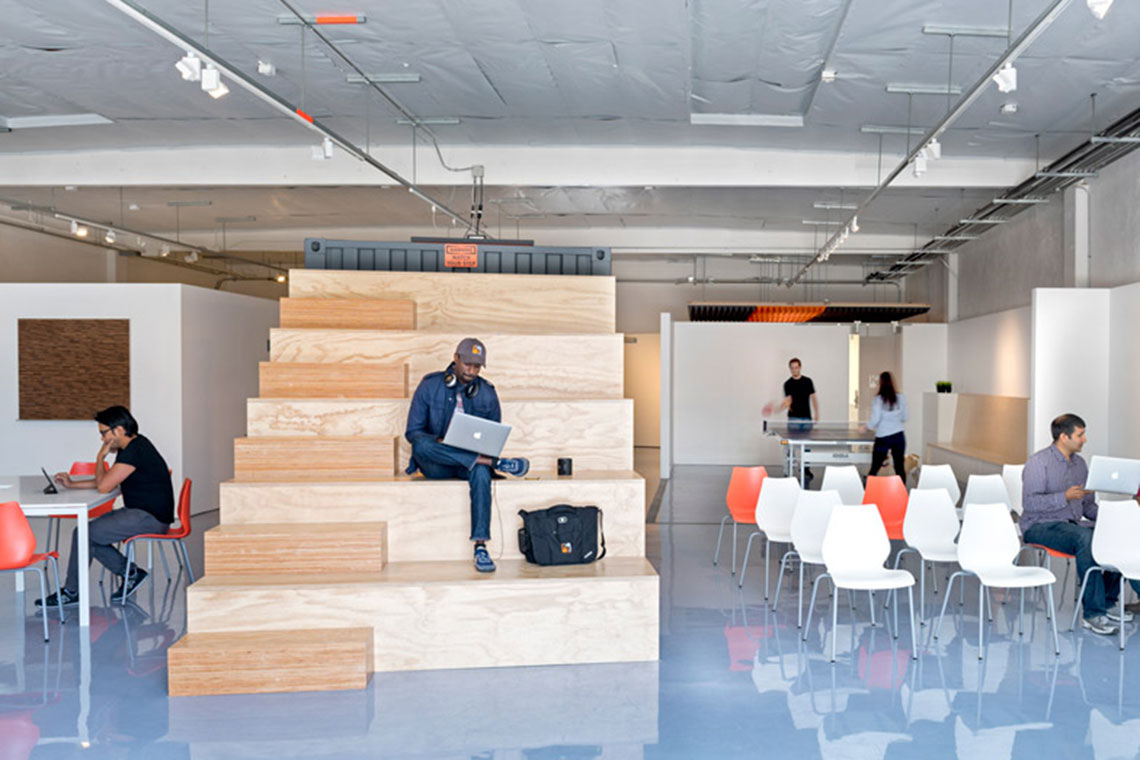 All images and quote sourced from Dezeen magazine.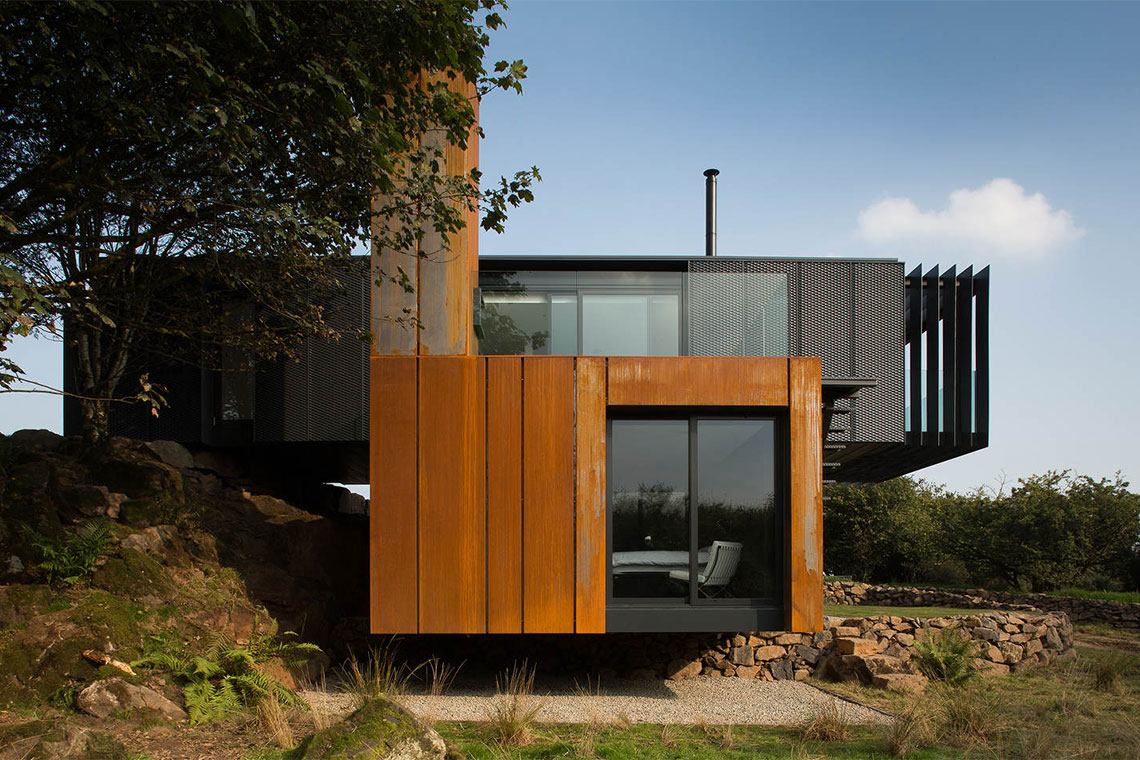 Shipping Container House by Patrick Bradley.
If you think that the use of shipping containers might only create a modest design aesthetic – well then you would be wrong, very wrong. Just ask Patrick Bradley, the architect behind this spectacular home in Northen Ireland. Integrating new materials to enhance the steel frame of the containers this home is simply breathtaking. Featured on Grand Designs and rightly so… although I agree with Kevin McCloud that bath is no good (check out the video!) but I wouldn't let that stop me from moving in!!
Images via Patrick Bradley Architects