At the end of an esplanade nestled in a quiet cul de sac lies Shearwater House, the last home in the street and it seems it saved the best til last. You can't help but stop and admire this unique exterior with its playful and inviting curves. Located in Shearwater, a popular Summer holiday destination in Northern Tasmania. This new build was designed by Cumulus Studio to be a contemporary coastal, entertainer's home that sits harmoniously with its environment. I was lucky enough to take a closer look inside for a Let Us In Home Tour. So grab your sunnies… you're coming along with me!
The homeowners wanted to elevate the property which meant that Cumulus Studio needed to navigate the overall proportions of the home. Their challenge was to achieve a substantial view over the front lying sand dunes without making the building too high. With a raised elevation, 5 steps lead you from the front entry to the ground floor, achieving a view without being obtrusive.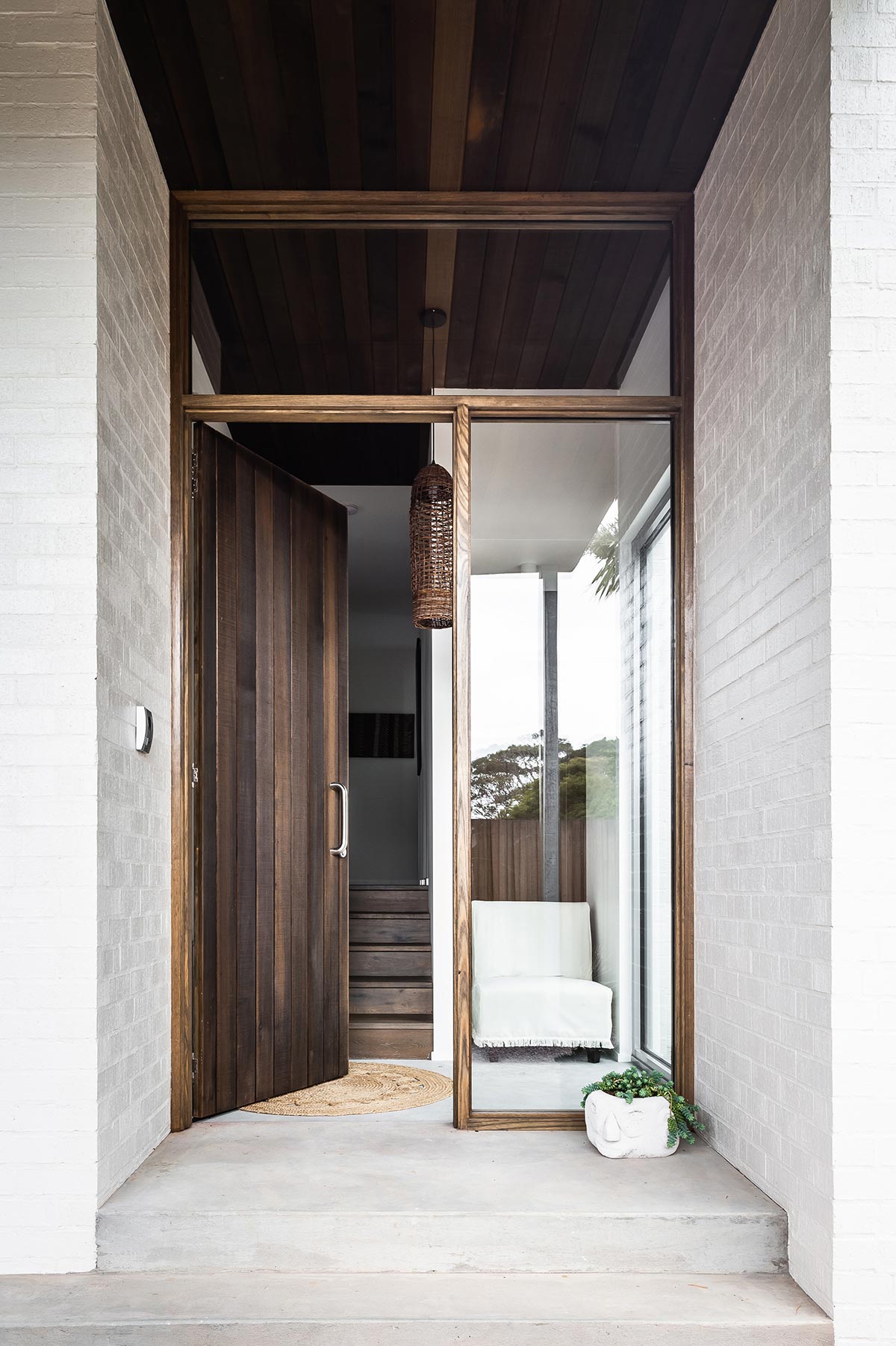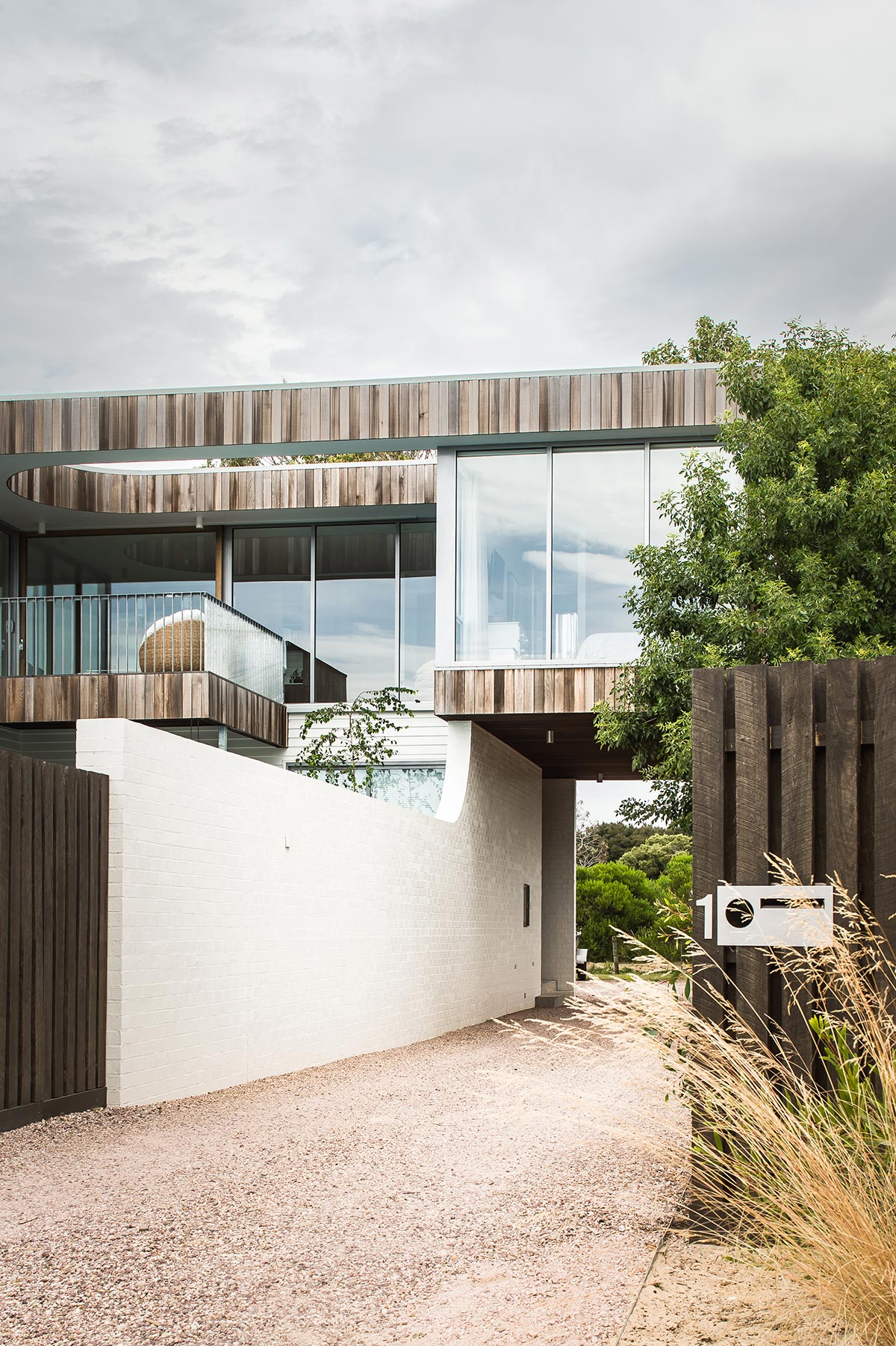 To help soften the elevated silhouette, mirrored curves were introduced throughout the exterior roof line and ground floor brickwork. The natural timber cladding also adds to complement and blend into the landscape. During the build, a few mature gum trees were retained to help the building settle in its context and these trees are visible throughout, reflecting the pattern of existing buildings along the esplanade.
The interior welcomes a relaxed, coastal style with natural timbers and neutral colour palette creating an overall warm aesthetic. Fine timber joinery has been superbly crafted with a practical and well oriented kitchen layout and storage. Overwhelmingly, this home had a sense of warmth and energy, clearly a much loved and enjoyed home.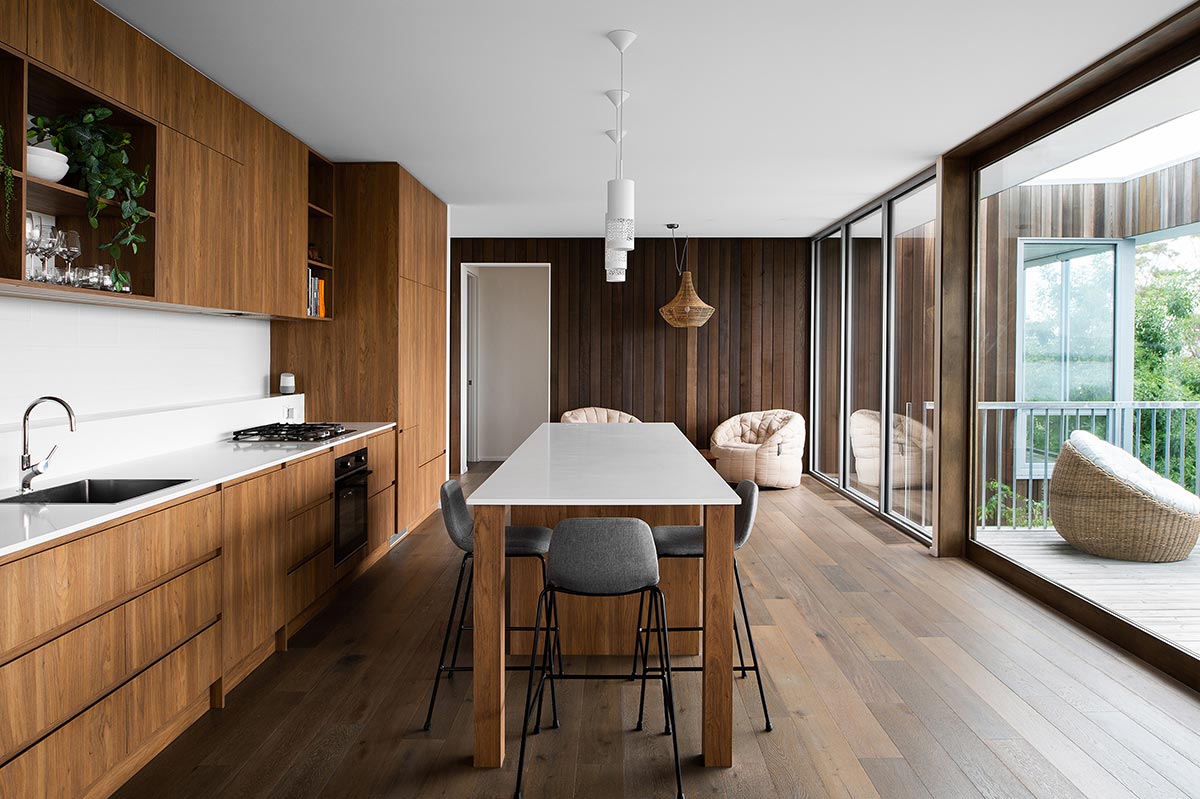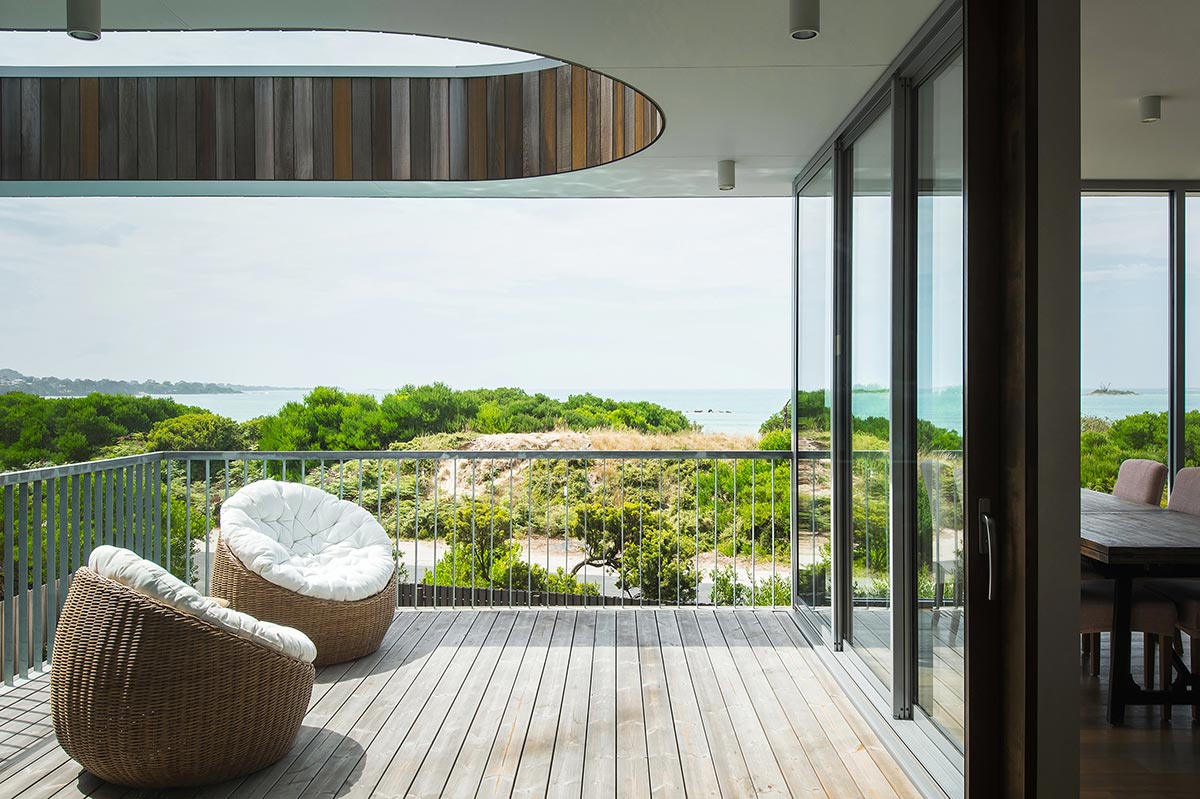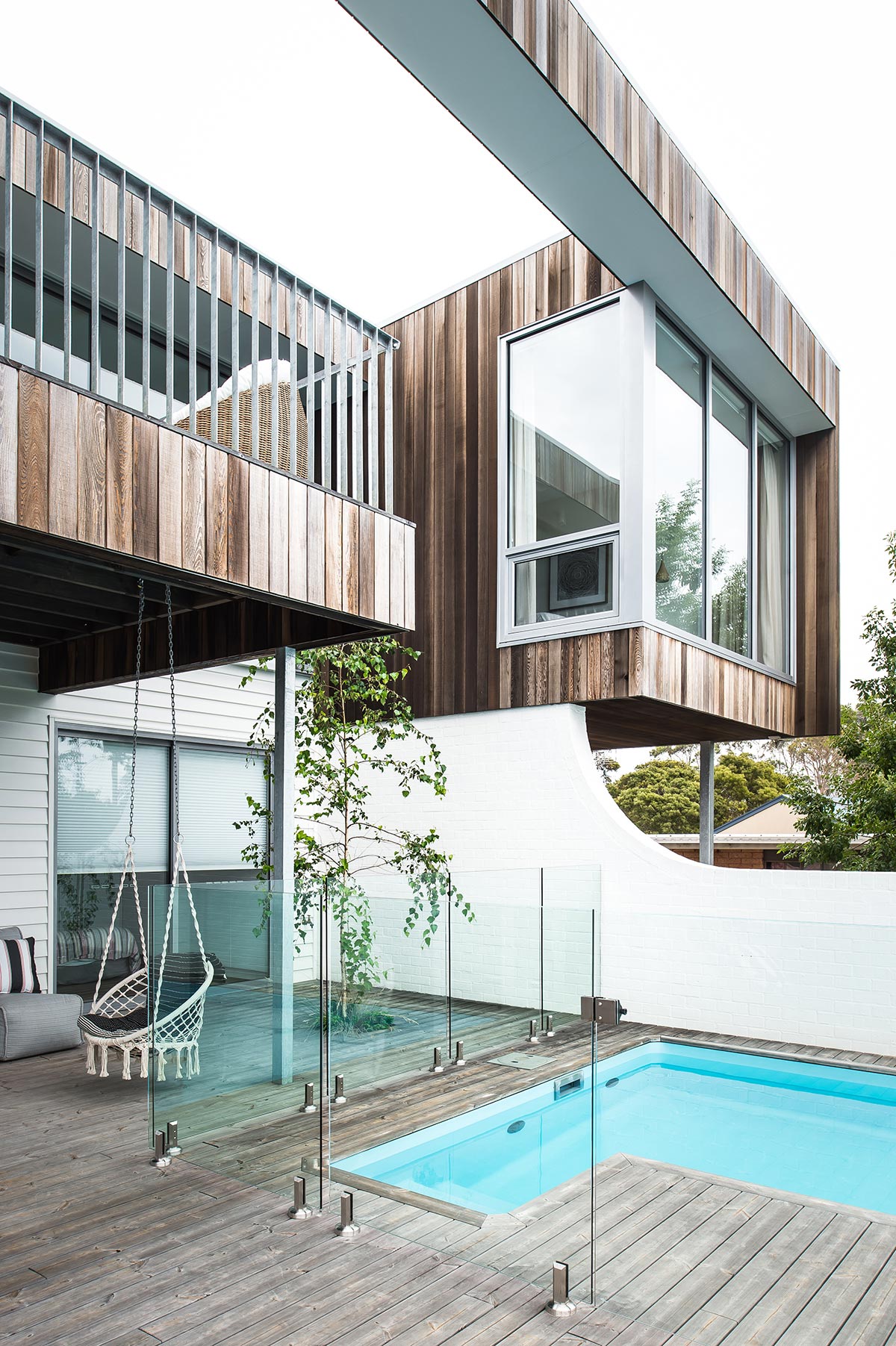 Upon meeting the homeowners I asked what they loved most about their home and it was hard to pinpoint just one thing. "We love that the views are of the sea, the bush and Camp Banksia open fields. It feels like we don't have neighbours and we're living on the beach. We love that the house blends into the surrounding area and the colour of timber cladding changes with light and with the weather. The living areas all connect with the outdoors making it cosy for the family but easy to entertain lots of people. It's definitely a great house for parties but mostly we love sitting outside on the upstairs deck on a warm evening listening to and watching the sea."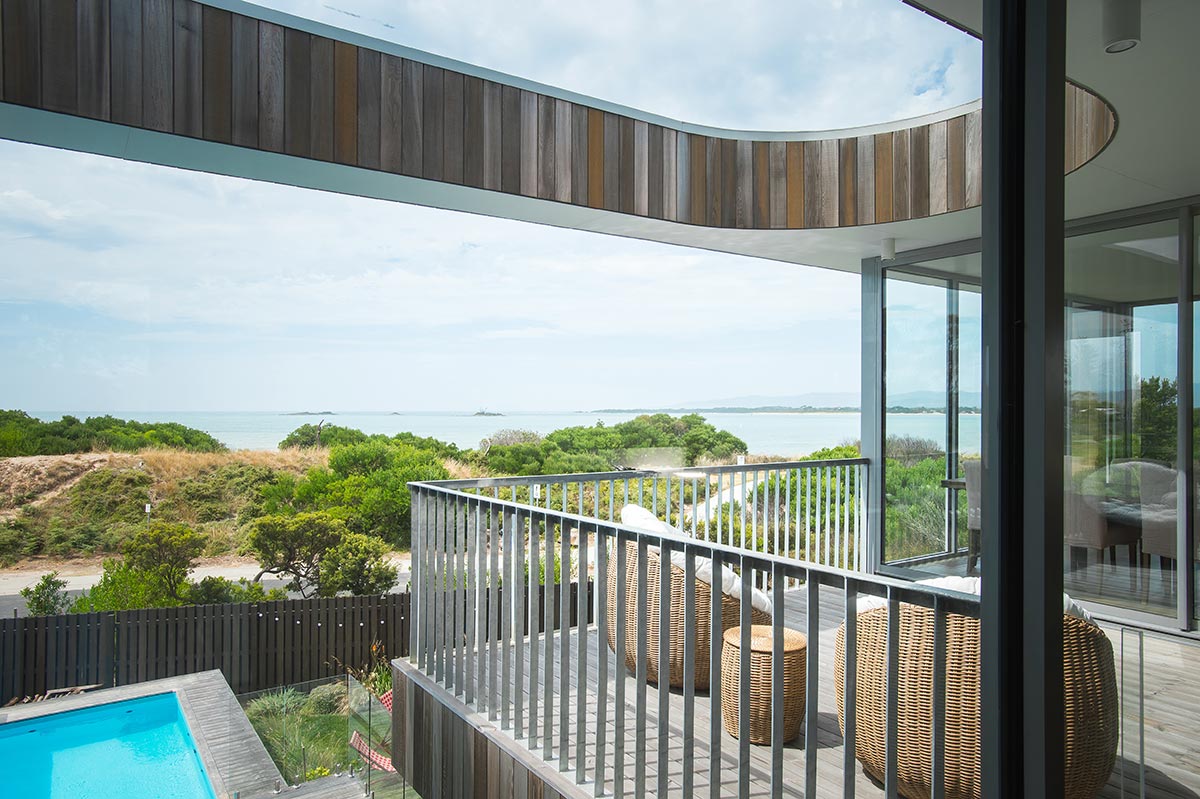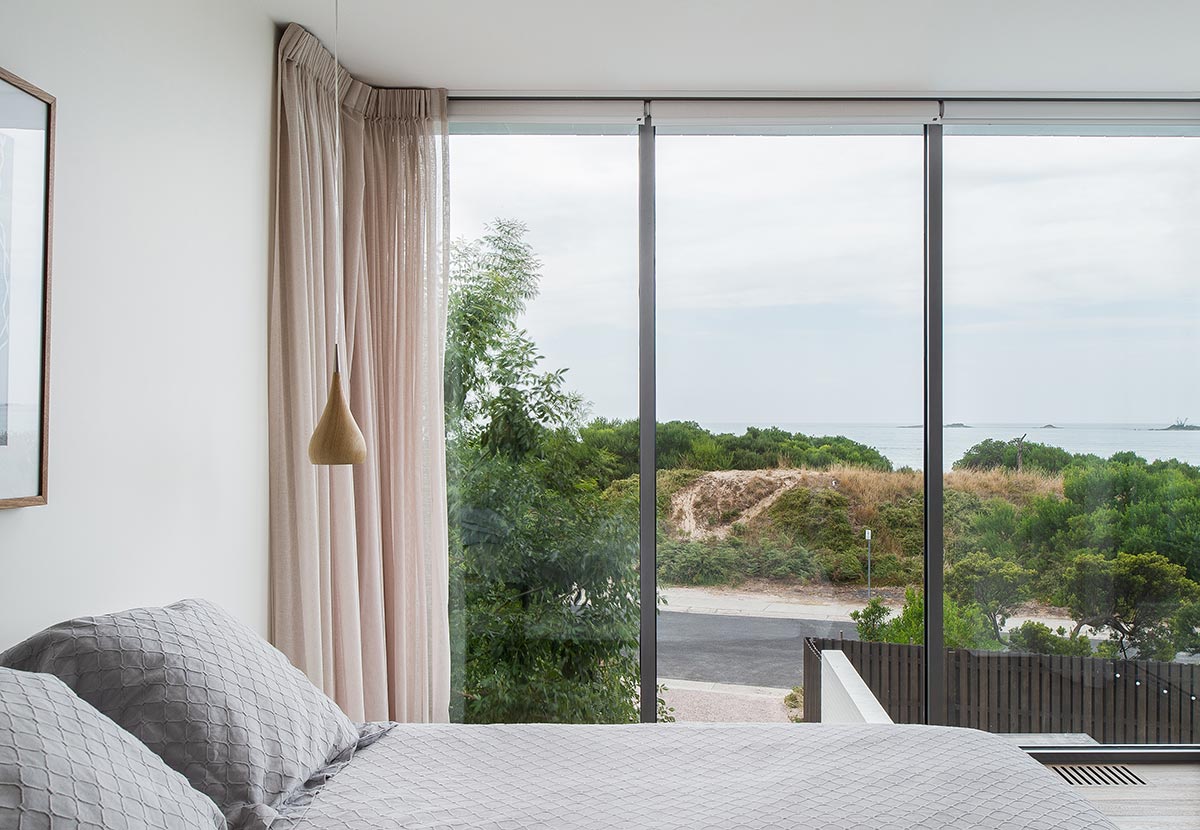 Let Us In Home Tour | Shearwater
Presented by Lucy Glade-Wright
Cinematography by Jonno Rodd
Produced by Hunting for George
Shearwater House
Design: Cumulus Studio
Location: Shearwater, Tasmania / Lutruwita
Photography: Anjie Blair
Click here to watch more Let Us In Home Tours.