We've done a fair few Meet the Maker's in our time but we've failed to mention our very own Makers. Jo Harris and Lucy Glade-Wright, the sister duo behind Hunting for George and the creative minds that have put together our unique range of Hunting for George Bedlinen, Art Prints, Oliver Furniture, Jimmy Ceramics and the many more products created over the last 8 years. So I guess it's about time we took a closer look at these girl bosses and find out what goes on behind the brand.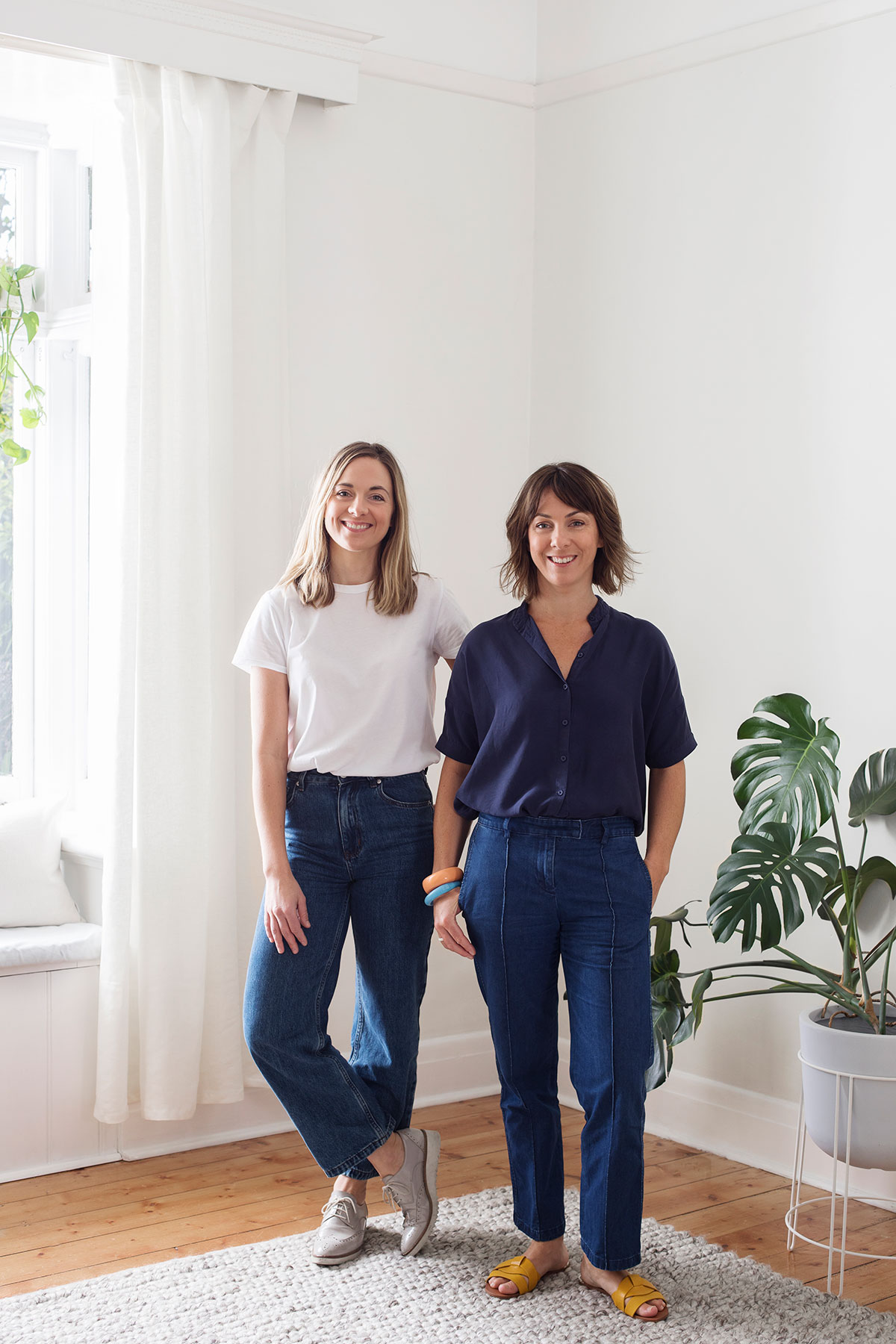 George Takes Twelve
1. Pleasantries first – tell us a bit about who you are and what you do.
Lucy: I'm the Brand Director at Hunting for George which means that I am in charge of all aspects of the Hunting for George brand. My background is design and art direction so I work closely with Jonno, Miren and Ran, our Marketing and Design team to oversee all our creative content. I'm the Art Director and Stylist whenever we have a photoshoot and I'm also responsible for the design and production of all Hunting for George products. I'm also the editor of our Community Journal blog and our Hunting for George Instagram account. My plate is full.
Jo: I head up the Operations side of Hunting for George and I too wear quite a few hats. Oh the joys of small business! I manage all areas of our Customer Experience, this is one of the fastest growing aspects of our company as there are so many different touchpoints we have with our customers. I also oversee our warehouse logistics and work with Kelly and Andrea to make sure we're running a tight ship for all incoming and outgoing products. I also double as an accountant (not my favourite task!) and coordinate with Leigh, our bookkeeper. Oh and I'm also HR for our team to make sure we're all happy.
2. When I was growing up I wanted to be….
Lucy: An artist. Living a barefoot, bohemian life with a paintbrush in hand.
Jo: A Hairdresser! I'm fascinated by hairdressers and I love working with people. If I had my time again, I reckon I'd make a great hairdresser. I'd be the next Marie Uva.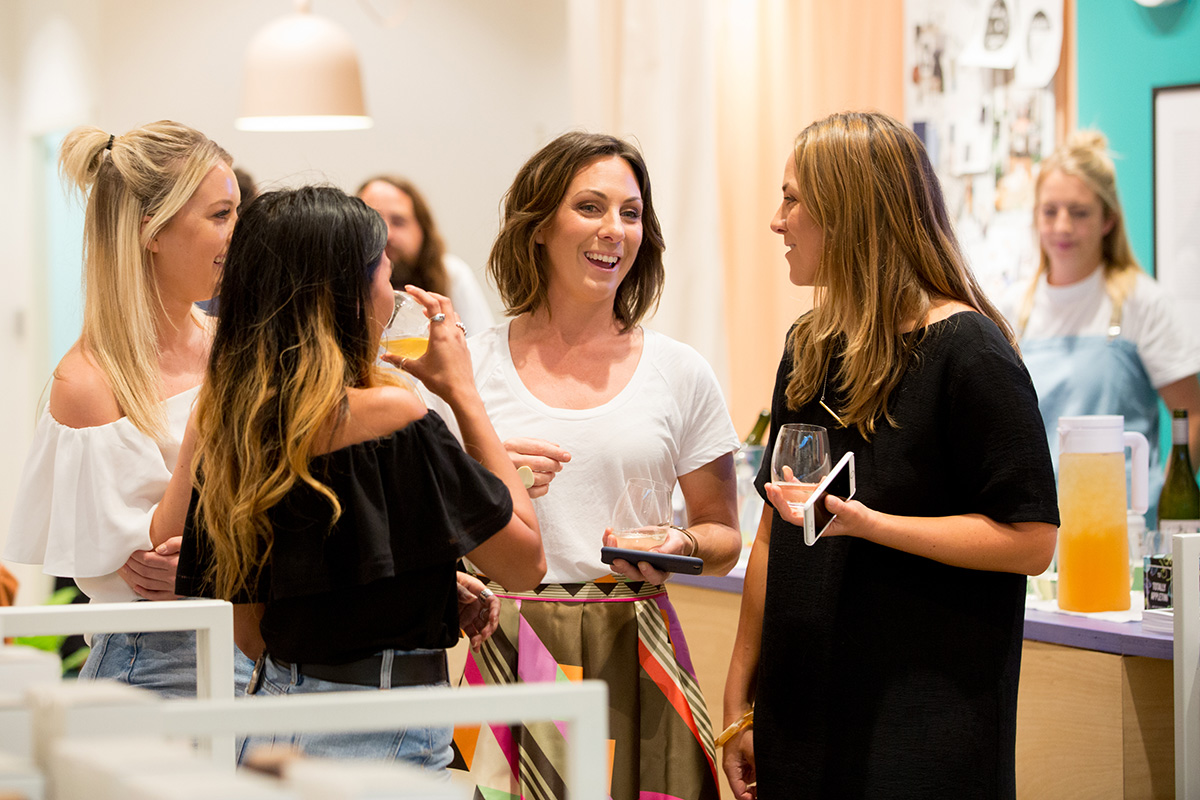 3. When and what was the moment that prompted you to start your own brand?
Lucy: I was high on life and so inspired whilst travelling around the world in my early twenties. I called up Jo and told her that we should start a shop and she said 'let's do it!'
Jo: I wanted a change from my profession at the time and I felt that I needed to put my efforts into something creative that was my own.
4. Where do you see yourself and the brand in 10 years time?
Lucy: 10 years, that's a long time.
Jo: Yeah, it is! I'd love to see the business flourishing. I've really enjoyed growing our team and the roles that our staff play. I'm not sure if I know what that will look like in 10 years time but I'd hope that it was on a far greater scale.
Lucy: I agree. I can't wait to see our team grow and I'd love for Hunting for George to become a household name and known for creating unique, badass and inspiring content!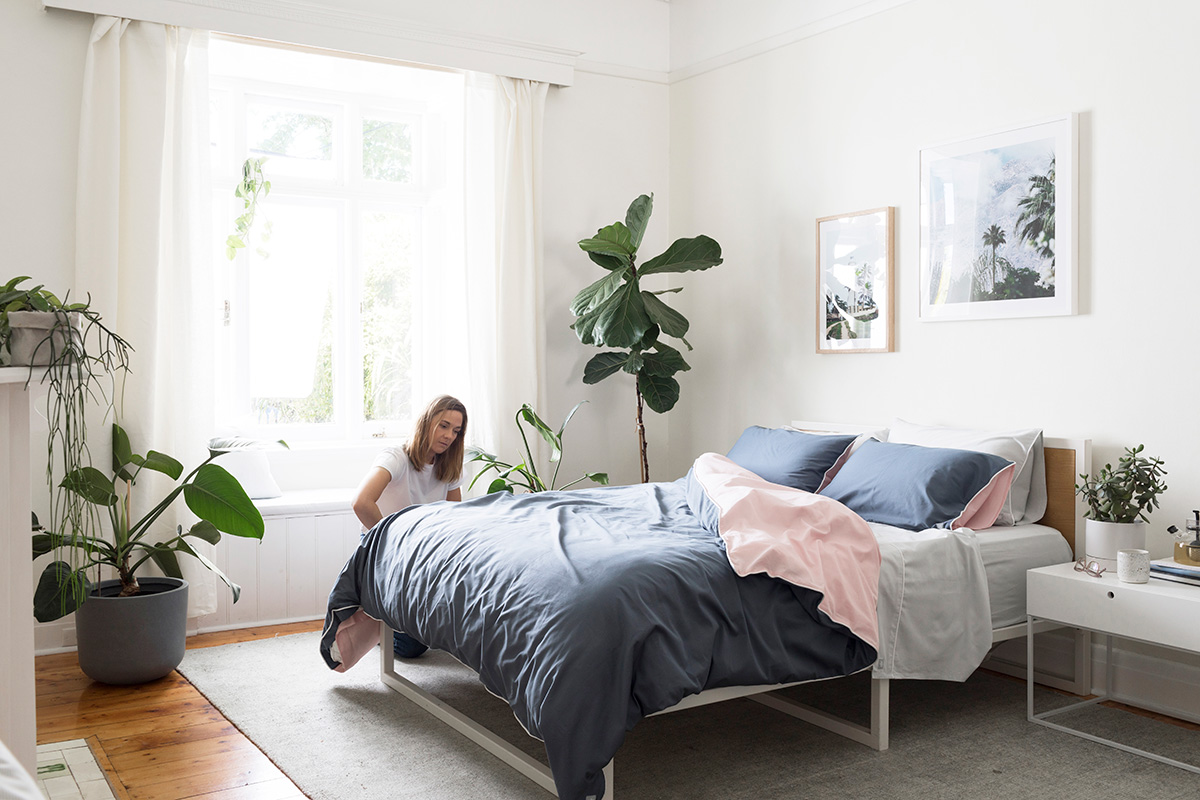 5. What is the best piece of advice you've ever received?
Jo: The Compliment Sandwich. If you need to deliver constructive feedback to someone deliver it between two compliments.

Lucy: A bad tradesman always blames his tools. Not sure if this is the best piece of advice I've ever received but I remember my grandmother saying it too me often (I must have been a bit of a whinger growing up), but this has stuck with me now.
6. What is your favourite outlet to get the creative juices flowing?
Lucy: I think in order to be creative you need to expose yourself to new experiences. Generally if I'm stuck for an idea I often find that I need to break from my routine. I might work from home for a day or go for a walk. Music always helps my mind to wander and when it goes walkabout that's when the ideas happen.
Jo: Yoga, but that's often more to get the frustrated juices out but it really helps to be able to come away with a clear mind. It's important to be in a good place in order to be inspired!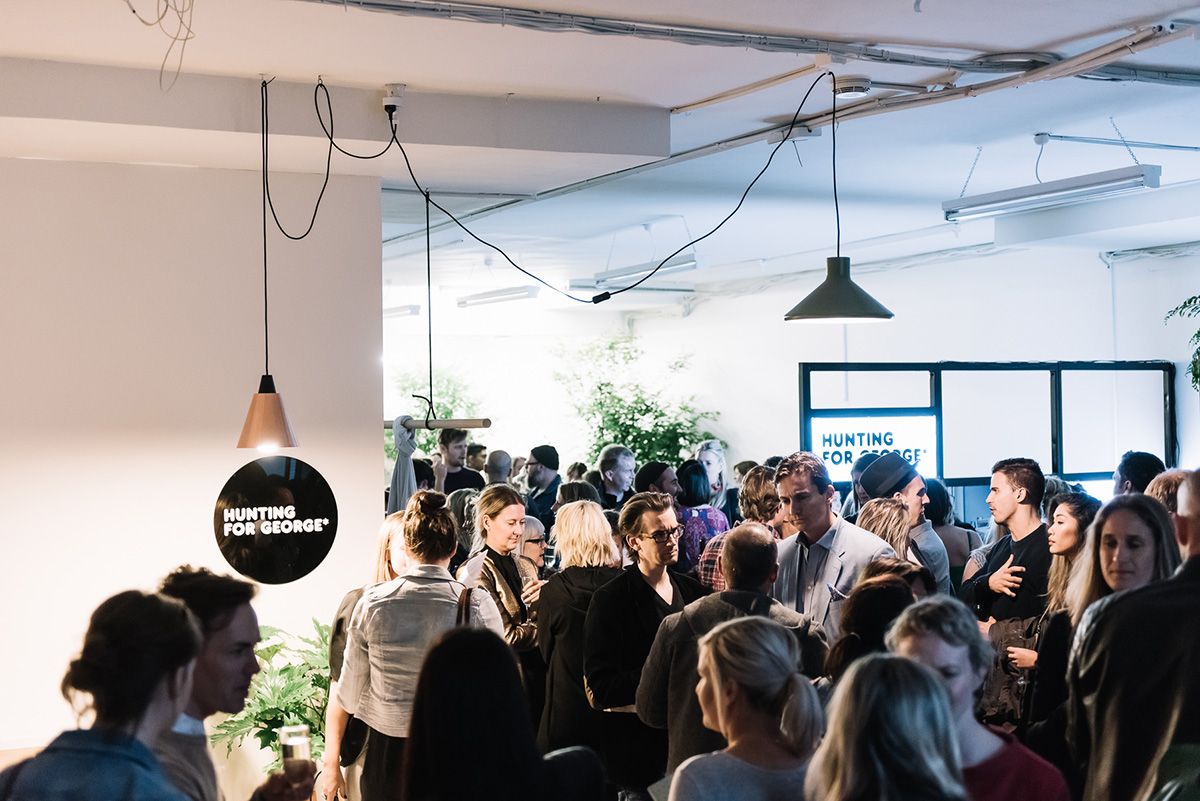 7. What does your average work day look like?
Jo: Hectic! I get up at 5.30am to try and cram in some exercise. 6am is just all things crazy to get 2 kids out the door and ready for school at 8am. Then I drive and get to work around 8.30am. Work can vary depending on what's happening, but it's often staff catch ups, solving customer problems, chatting with suppliers and staying on top of emails. If I'm lucky I get to stay at work til 5pm otherwise I'm out the door to pick up kids from school at 3.30pm. Then the morning crazy turns into an evening frenzy of homework, dinner and dog walking. Wine is poured at 5pm, very important! Kids are in bed by 7.30pm if I'm lucky, then I have some down time with Tom to watch something low brow on Netflix and then head to bed at 9pm with a book.
Lucy: 5.45am I get up and head to the gym which is usually Spin or Yoga. I'm back home by 7.30am to start getting ready for work. Jonno makes me an espresso after breakfast which brings me life and then we head to work together. We get into work around 9-9.30am and then I will probably have a couple of meetings with the team. I often meet with Miren our designer to review all upcoming designs and chat brand strategy with Jonno. Otherwise I'm creating content or I'm knee deep in emails. I'll generally work until my work is done, but I'm trying to get better at leaving on time. Our evening routine is pretty chill. A walk around the block is often in order to clear our heads after a busy day. Then dinner, which we eat on the couch even though we have a lovely dining table. Then we're either watching a Netflix series or working from the couch. If there is chocolate in the pantry I devour it and then I have a strict 10pm bedtime, otherwise I'm no good the next day.
8. If you could invite any five celebrities to dinner, who's dining?
Lucy: I feel a strong desire to be besties with Kristen Bell and Jason Bateman. Then I'd want Jonathan Van Ness to be there because he is life. Of course Idris Elba would be seated at the head of the table and then I'd settle for any one of the Beatles.

Jo: I'm struggling to plan a dinner with my husband let alone 5 celebs but here goes nothing: Marie Uva (not sure if she qualifies but like I said, I love her), Victoria Beckham (out of morbid fascination), Josh Brolin (because he's Josh Brolin), Aaron Pedersen (because I read an interesting article the other day and I've got some follow up questions for him) and then I'd like to sub out my fifth celebrity for my husband Tom to get a guernsey.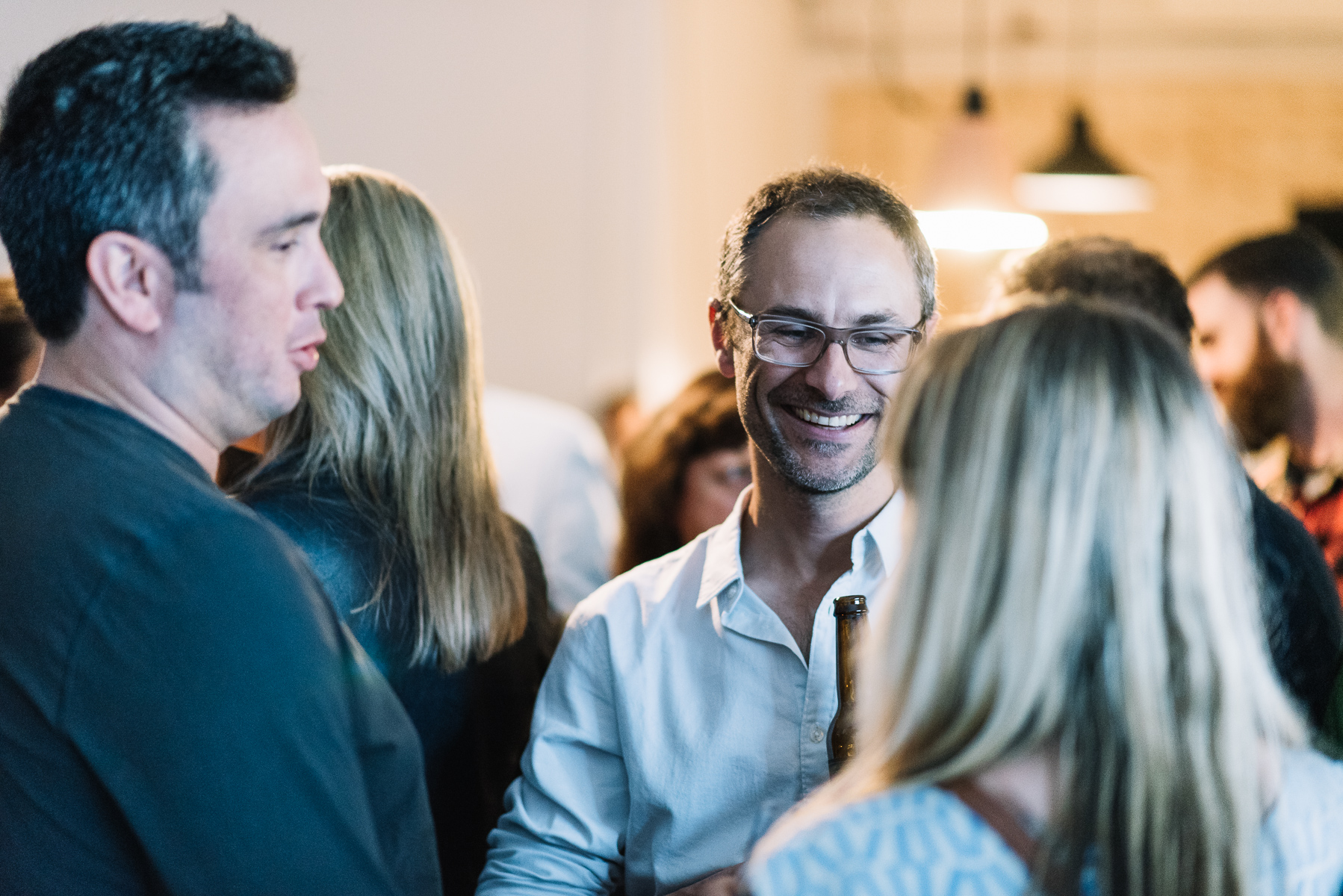 9. What was the last rule you broke?
Jo: Don't swear in front of your kids. I try my best but I'm no Gandhi.
Lucy: I have a hate relationship with a certain traffic light in St Kilda. It will turn red when there is literally no one else around. The other morning I drove straight through it. I felt both terrible and liberated.
10. What's one thing other people may not know about you?
Jo: That I was a nurse for 12 years before starting Hunting for George.
Lucy: That I can clap with one hand.
Jo: I can do that too, you're not that special.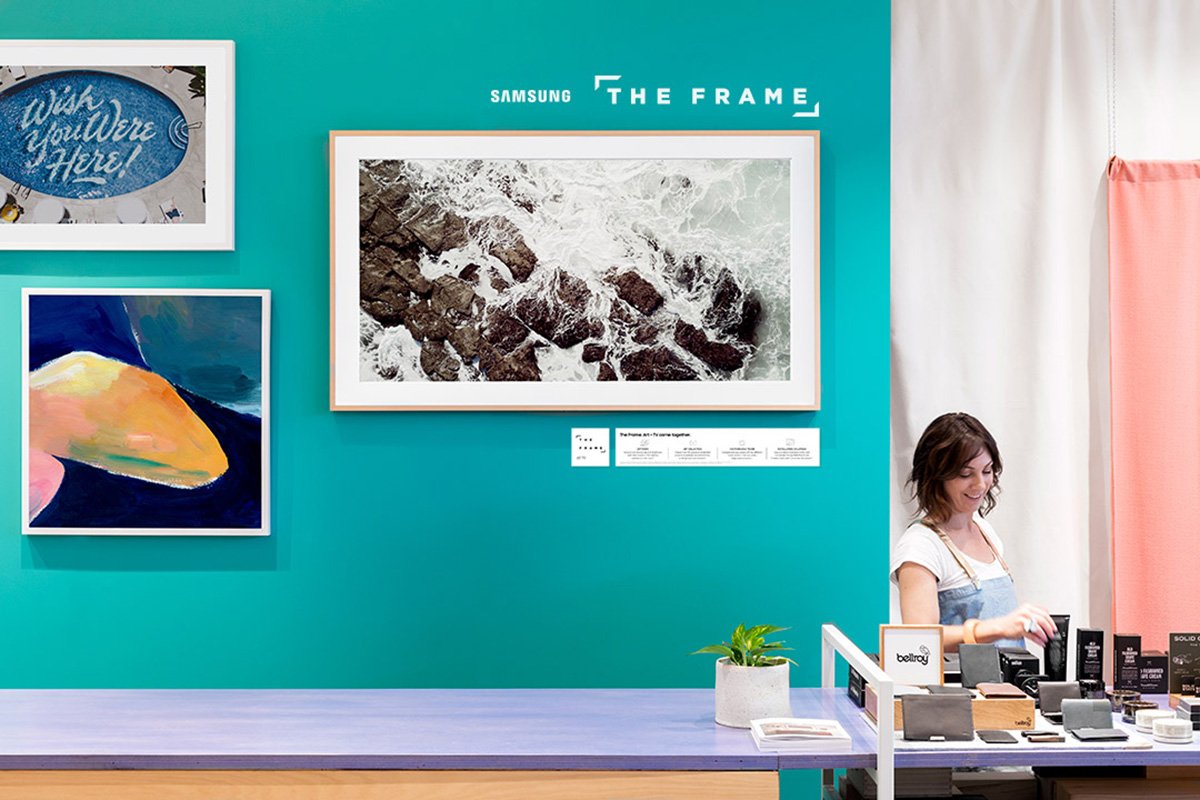 11. What was the last movie you saw and was it any good?
Lucy: Not a movie, but we just finished the second part series of Sinner. We binge watched it in two nights and it was totally worth it.
Jo: Depressingly enough it was a kids movie. It was some Harry Potter spin off about a guy called Percy. Was it any good? Sadly it actually was a pretty good Friday night.
12. You've got a week off, where are you going?
Lucy: The Bukit Peninsula, Bali. As soon as I land in Indo I'm relaxed. I love being on Bali time, it's the best! No shoes and no worries.
Jo: Hawaii. No, New York. Aargh. It's a toss up between shopping or sun. Do you know what, I'm going to do half the week in New York followed by half a week chilling in Hawaii.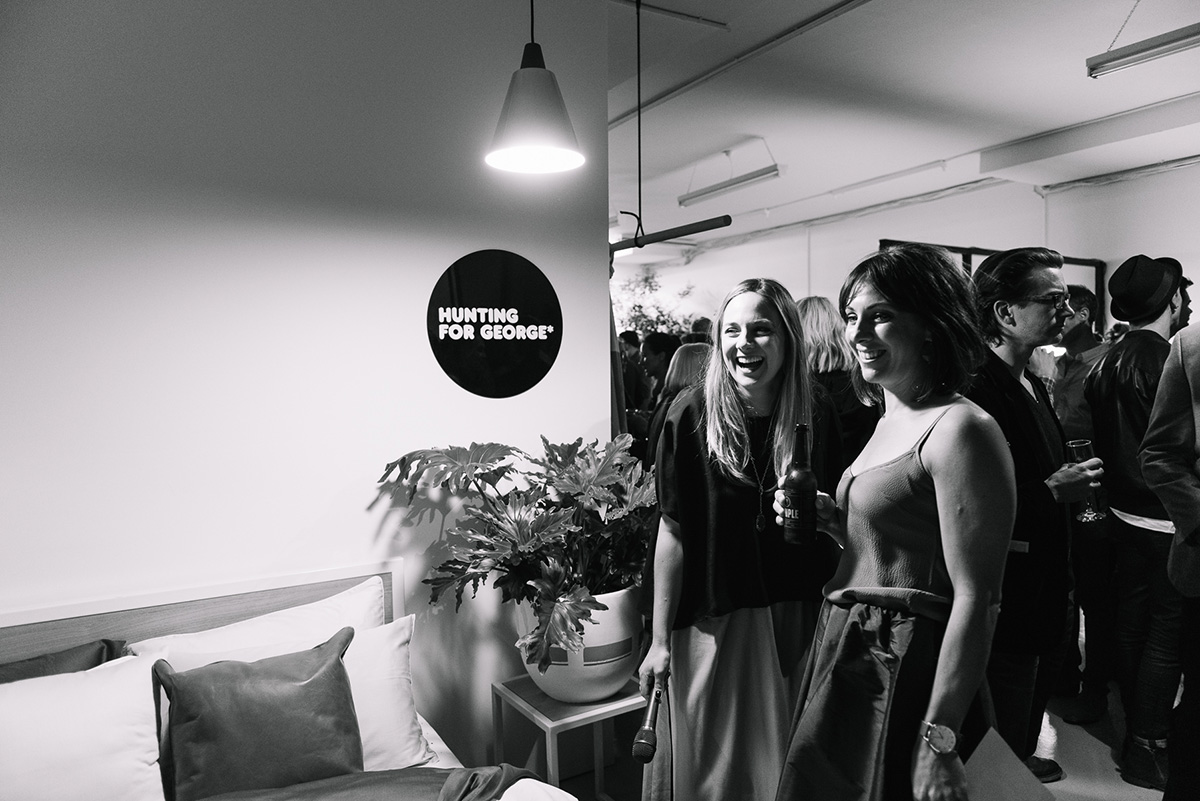 Meet the Maker Radio
We get two for the price of one today…
"Mixed Bag o' Moods" by Jo Harris
Just a little sumthin' sumthin' for all my moods of the week! Some nostalgia, pump up and chill out. Get happy and enjoy the rollercoaster…
"Dare You Not To Dance" by Lucy Glade-Wright
Sometimes you just gotta move your feet. 100% satisfaction guaranteed or your money back.


Although Jo and Lucy curate every single product that ends up on Hunting for George we still asked them to tell us their favourites. Kind of like picking your favourite children, but we gotta know!
Jo's Top Picks
Lucy's Top Picks
Where to find them
When these two aren't mucking around on our Hunting for George instagram, here's where you can find them…
Jo Harris
Co-founder of Hunting for George and People Whisperer
Instagram: @joharris77
Lucy Glade-Wright
Co-founder of Hunting for George and Raconteur
Instagram: @lucygladewright
Hunting for George
www.huntingforgeorge.com