Name: Emily Johnson
Brand: Hartland Brooklyn
Job Title: Designer/owner
Location: Brooklyn, NY



1. What did you want to be when you were a little 'un?
When I was in elementary school I used to check out every library book about ancient Egyptians.  I wanted to be an archaeologist and explore the pyramids.  I think it was their detailed yet simple graphic illustrations that I admired and was fascinated with.  I still love the Egyptian wing at the Metropolitan Museum the most.
2. What made you decide to start your own brand?
Being a creative person is tough when you're working for someone else.  I gained invaluable experience learning seasonal colour palettes, organising lines sheets, and pulling all nighters before runway shows; but it doesn't carry the satisfaction of creating art for yourself.   I always knew I wanted to do something on my own.  When I was working at my last, more corporate job, I took classes to explore my interests with different mediums, and success came when I started making stationery.  It combined my love for pattern, print, colour, and the drawings didn't have to be so serious.  Cards are also affordable art for everyone which I love.  Not to sound cheesy, but it was that "eureka" feeling of finding your calling.
My mom always had her own business in creative fields when I was growing up.  Both her and my dad are the hardest workers I know.  Together they have an organic dried flower farm. Here they work the soil, plant the seeds, harvest the flowers, and hang them to dry.   Then my mom will sell bunches or make beautiful wreaths and bouquets.  Being around that entrepreneurial spirit was definitely inspiring, because when I did want to start my own brand I knew it could be done.  I saw that sometimes when you're doing something you love, you are rewarded in so many other ways for your hard work.
3. How would you describe your style of work?
Graphic with pops of neon.
4. What is the best and worst thing about being a designer?
You're doing what you love, but you're always working!
5. There's got to be something you're shit at? (What can't you do?)
Sing! I don't even bother trying, and forget karaoke.
6. What's your favourite guilty pleasure? (Be honest!)
Bad TV like the bachelorette…. (It is so much easier to pack orders with mindless gossip in the background….)
7. What are your top 5 websites/blogs at the moment and what makes them stand out?
I try not to look at too many inspirational blogs and websites, it's too visually overwhelming!  Plus I like my designs to be totally original, and my own weirdness.  I do get sucked into Instagram.  There are so many makers doing wonderful things, and it becomes a little community.  This is great since most of us are alone in our studios making things, so it brings people together.
8. Date, Marry, Kill… (List 3 celebrities. One you'd like to date, one you'd like to marry and one you'd prefer to kill)
Do I have to answer this?  Haha It's too tough!! Plus who knows who will be reading this, I don't want the karmic repercussions.
9. So in the next couple of years your brand takes off like a rocket, multi million dollar offers start coming though the door. Do you stick with it? Sell out? Or Start again? (What and where will you end up in 10 years time?)
Keep it!  But expand J  It's really what I want to be doing anyways, doodling and drawing all day.  Hopefully I'll be doing the same things I am now, but I'll get to take a lot more inspiration trips around the world! (and hire a shipping team)
10. Last movie you watched and was it any good?
The Budapest Hotel.  It made me fall in love with pastel pink!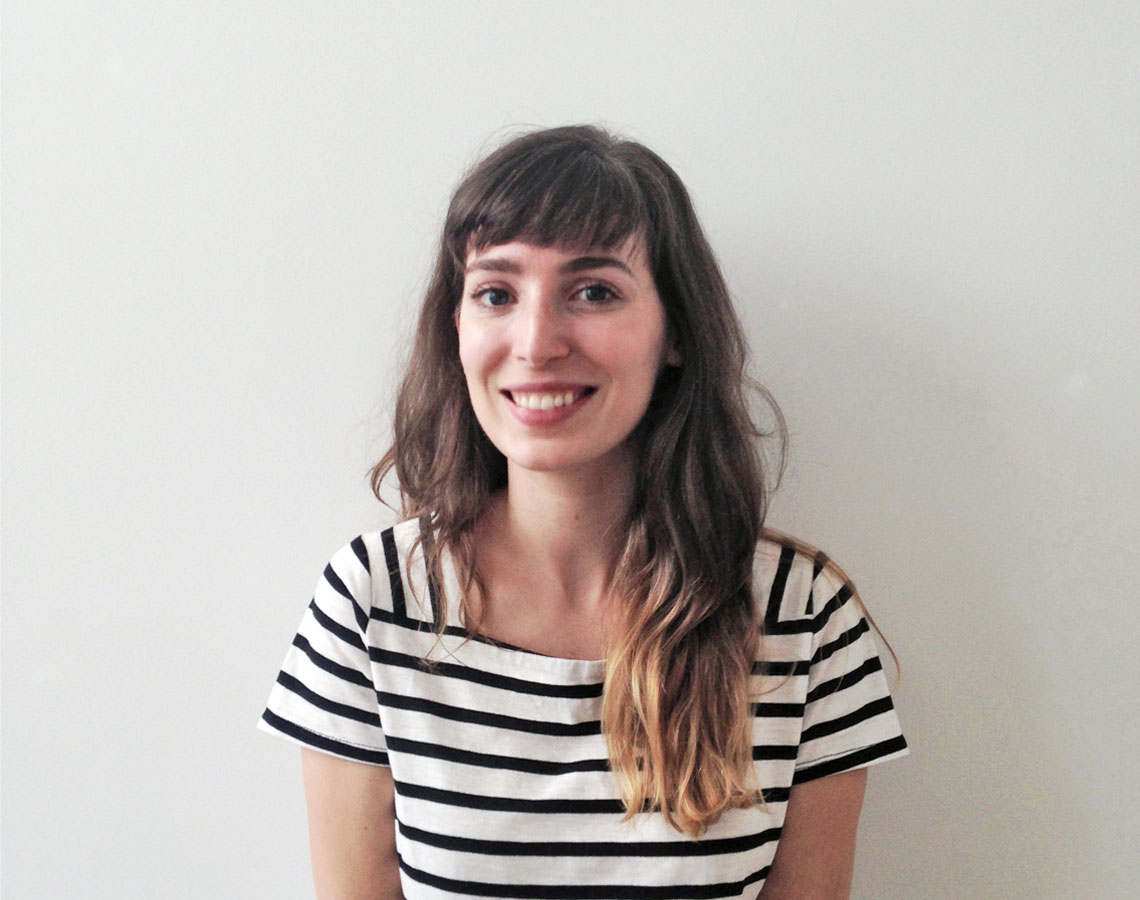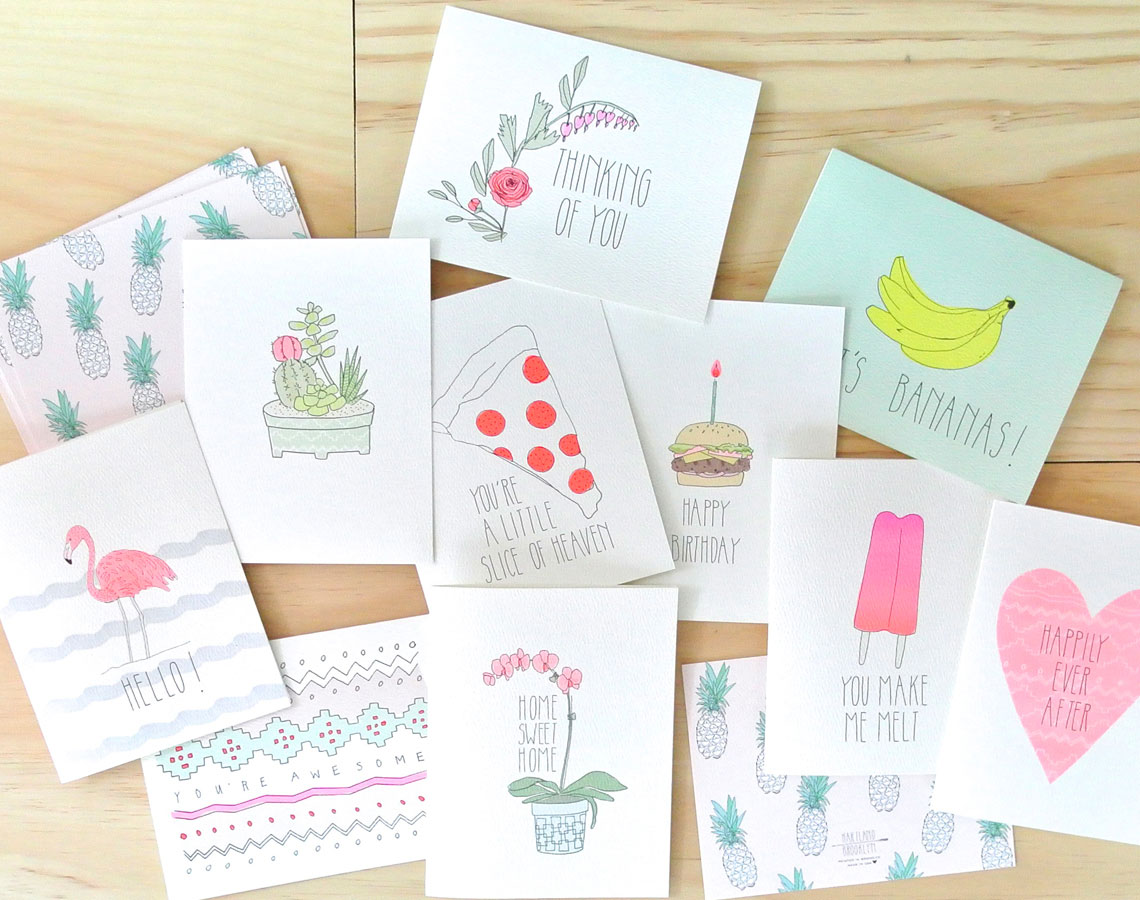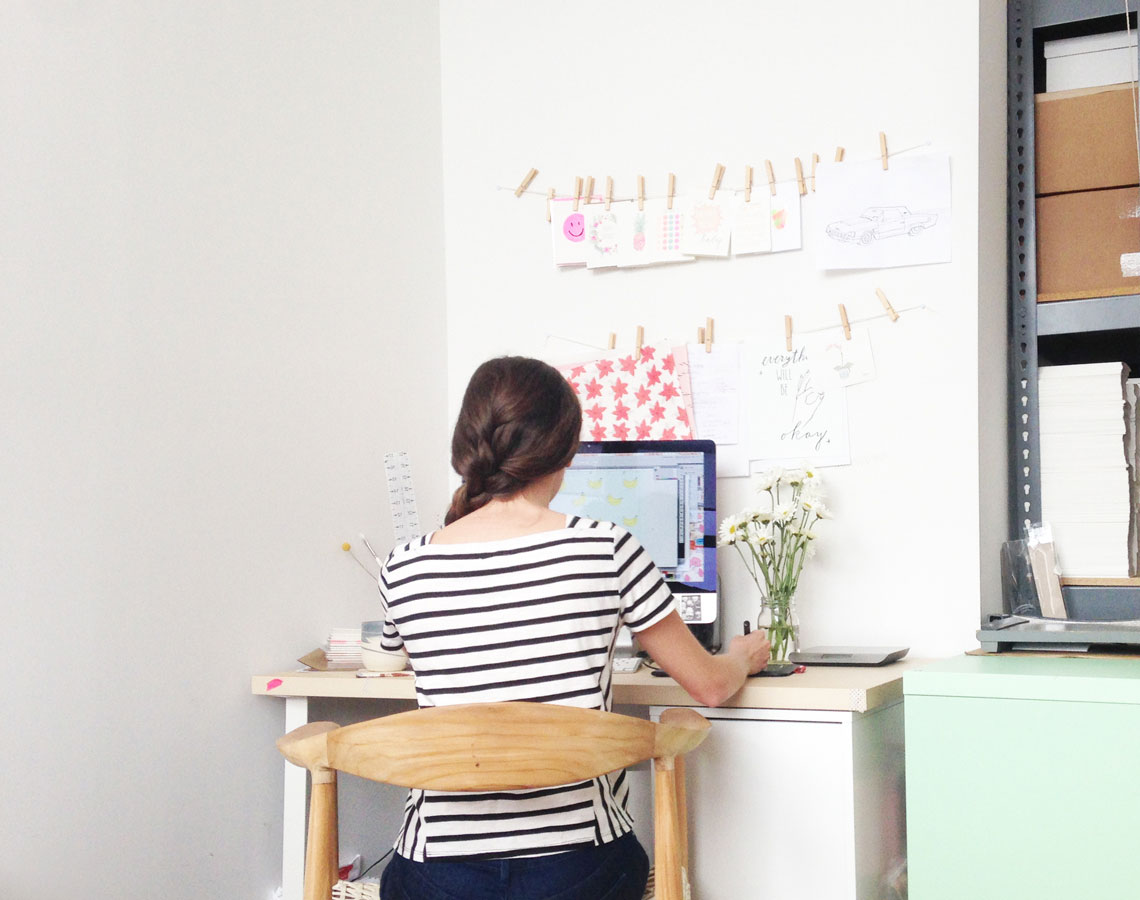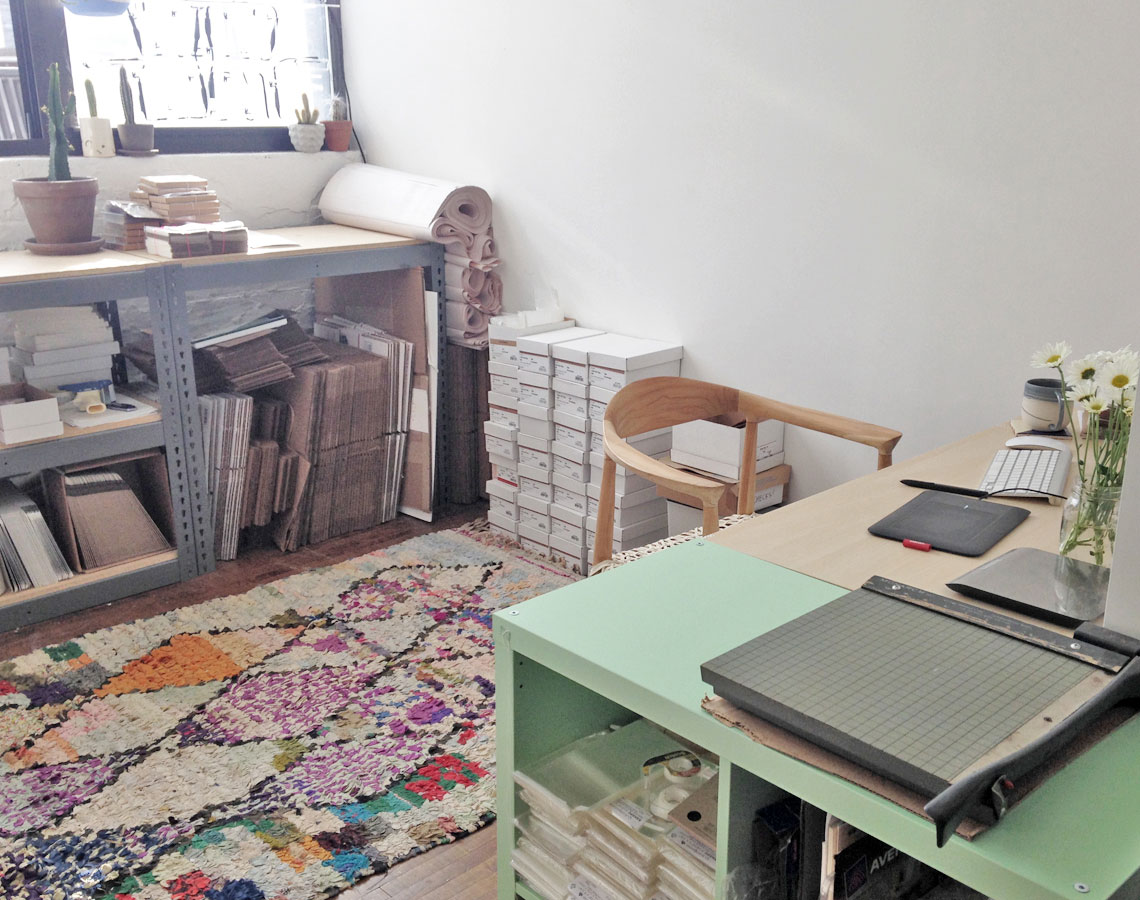 Beautiful Hand Drawn illustrations with pops of neon, featuring anything from Pineapples to Caravans, whats not to love really!?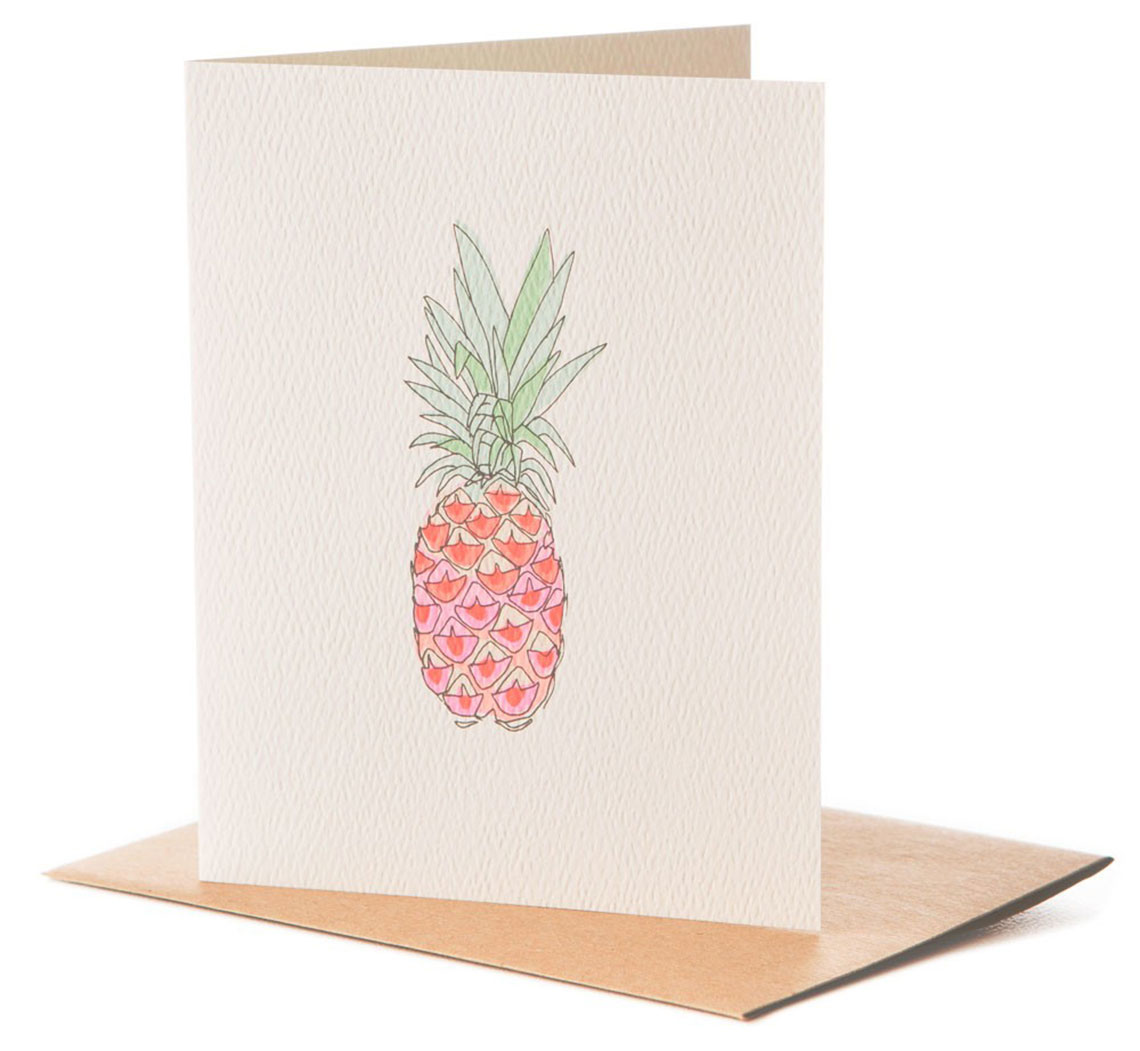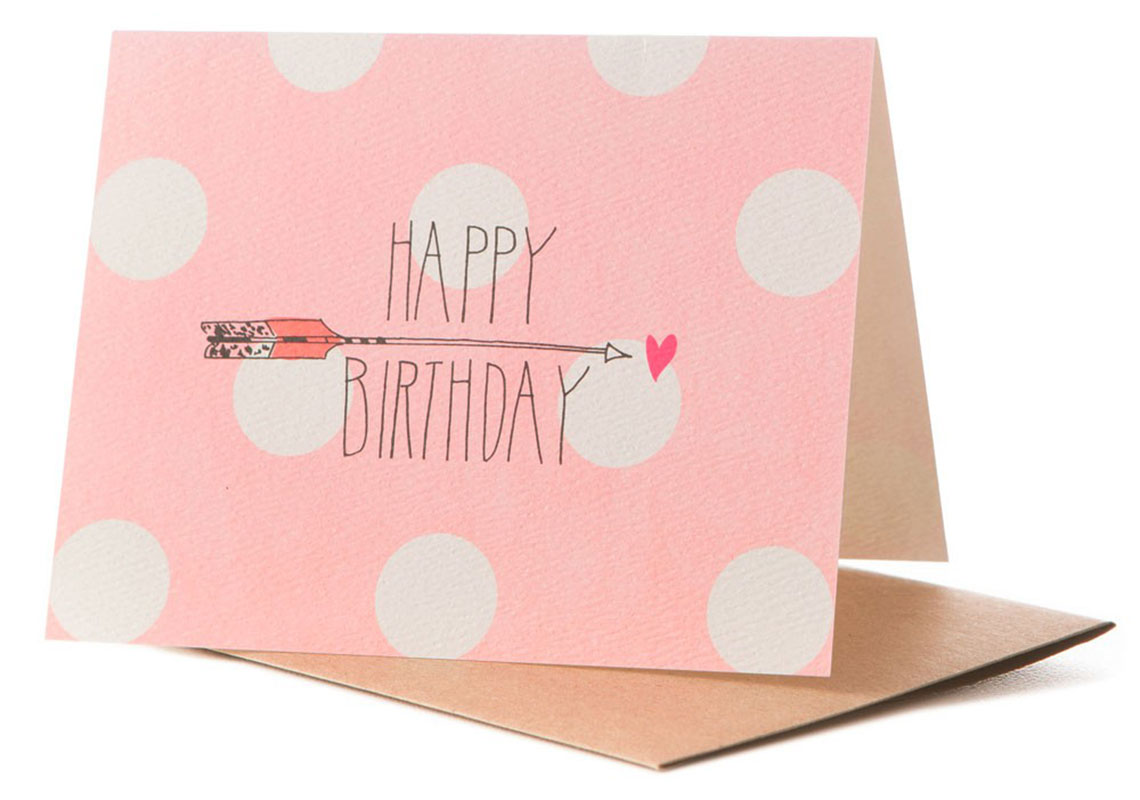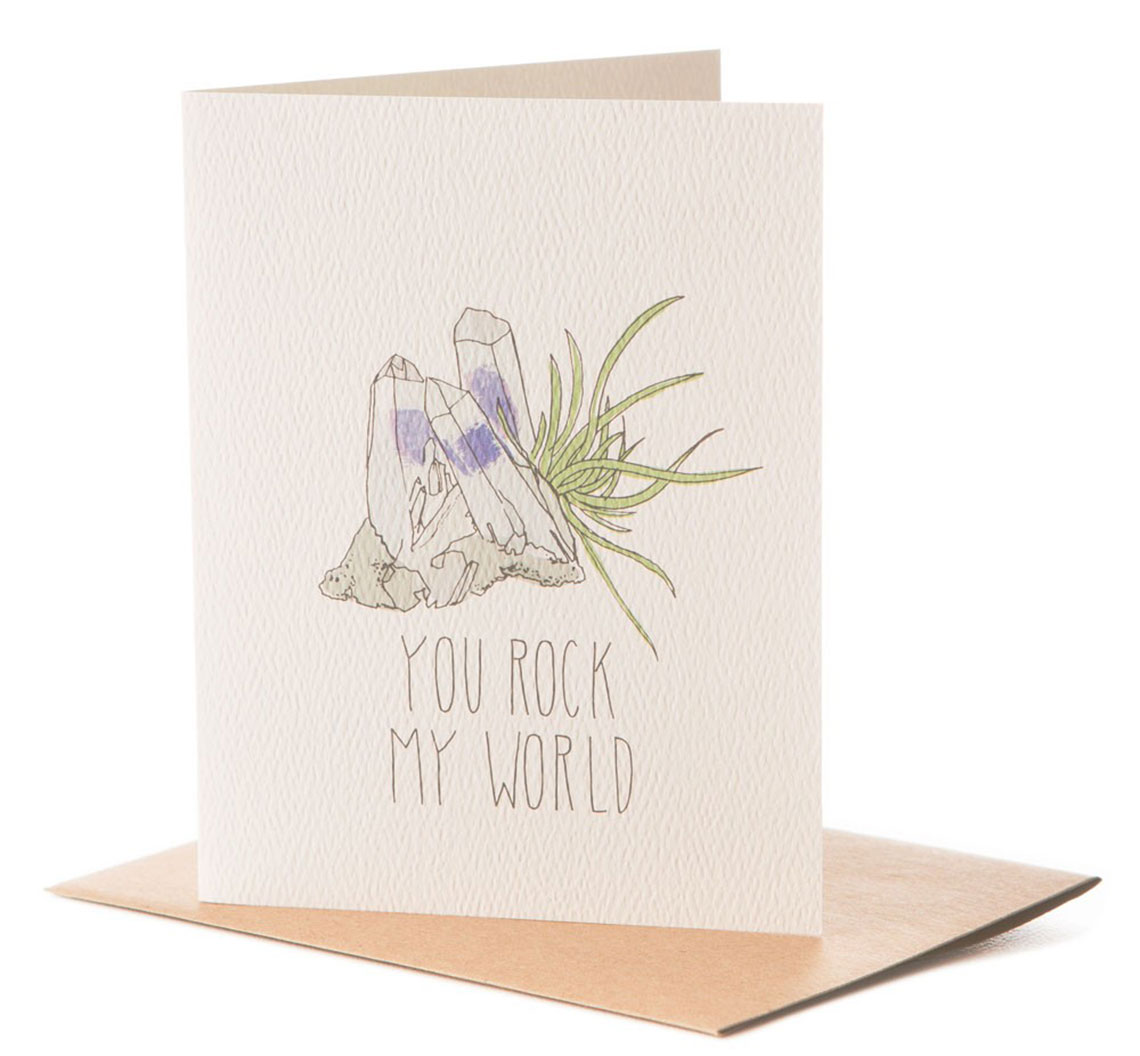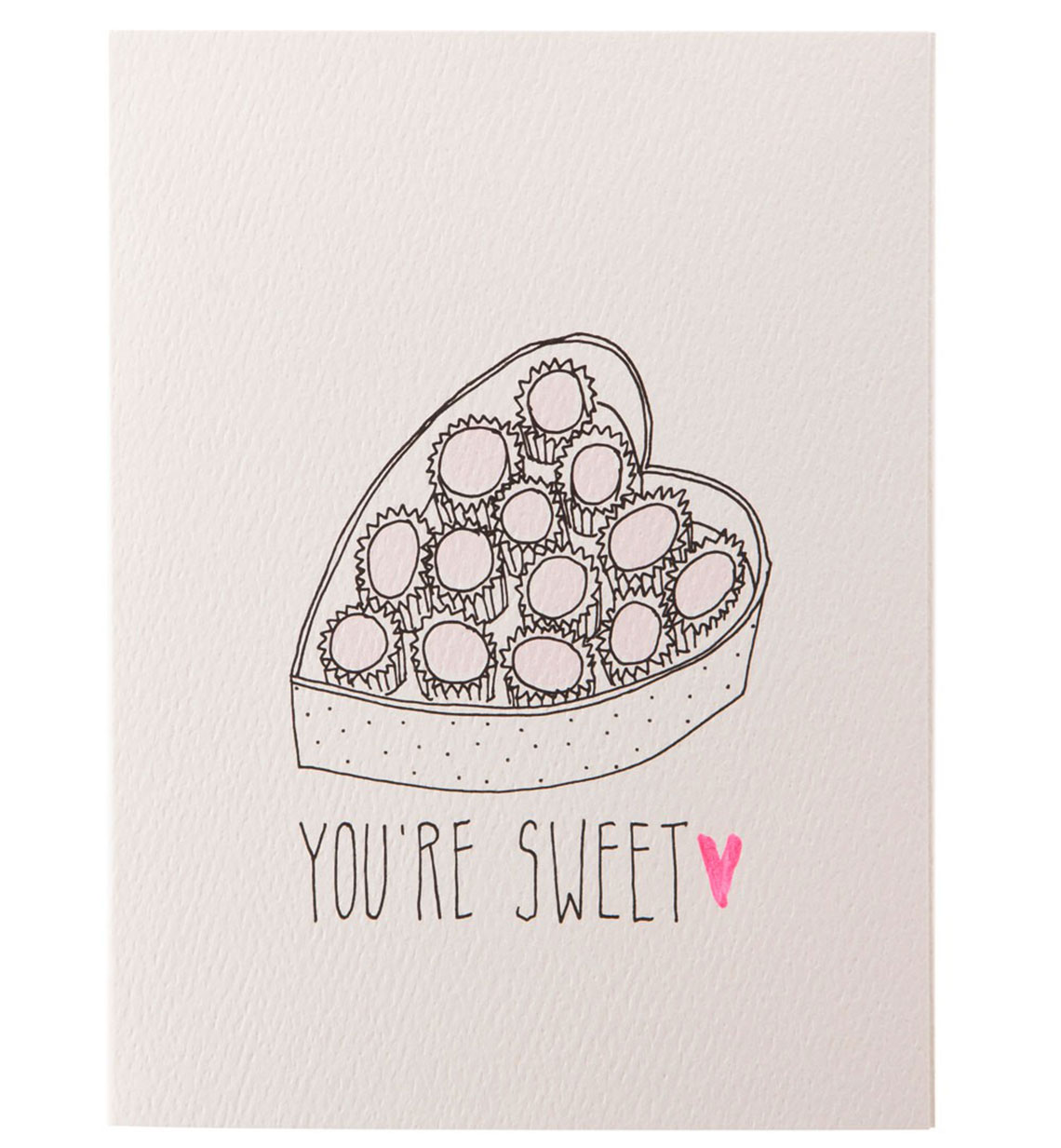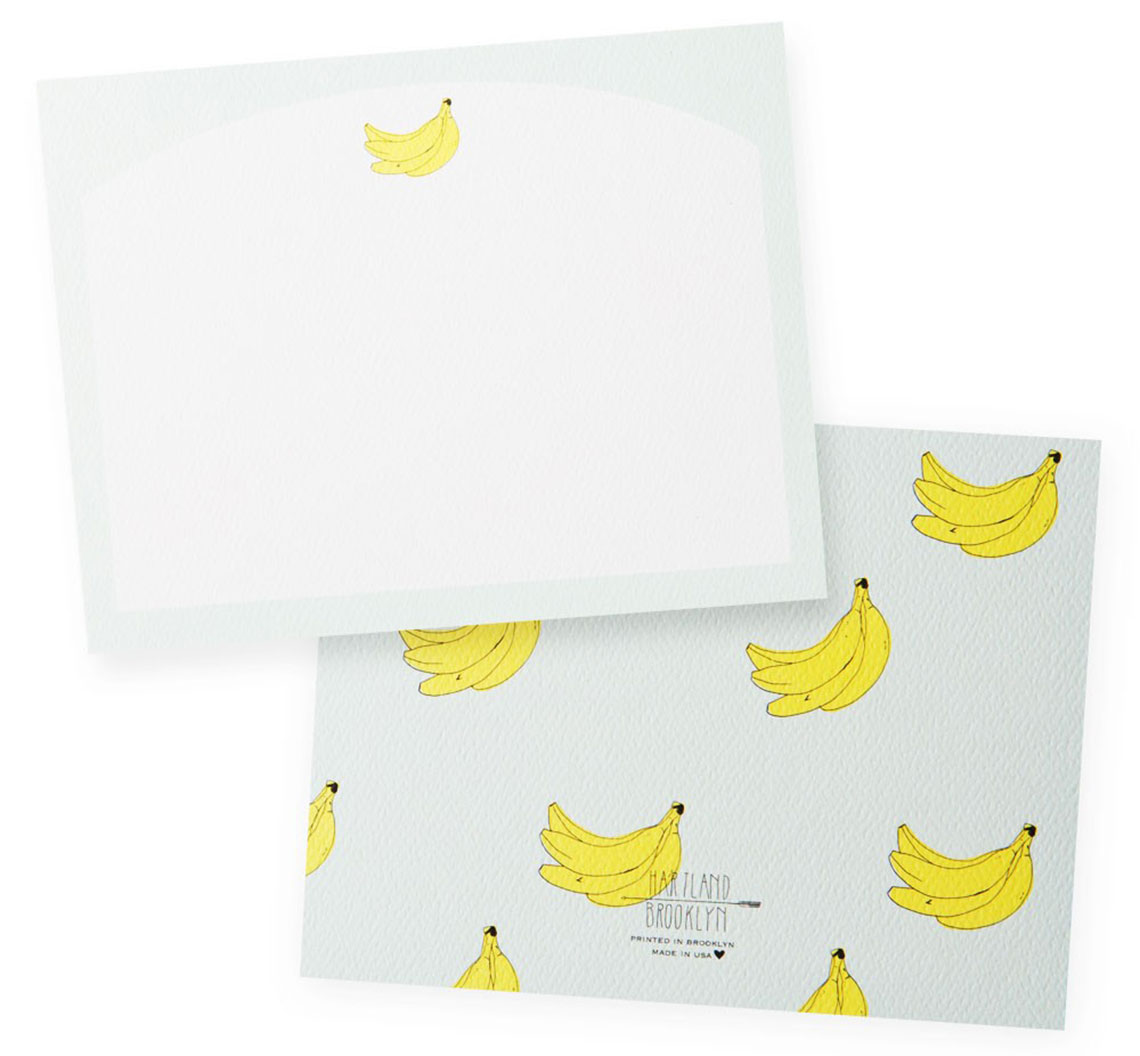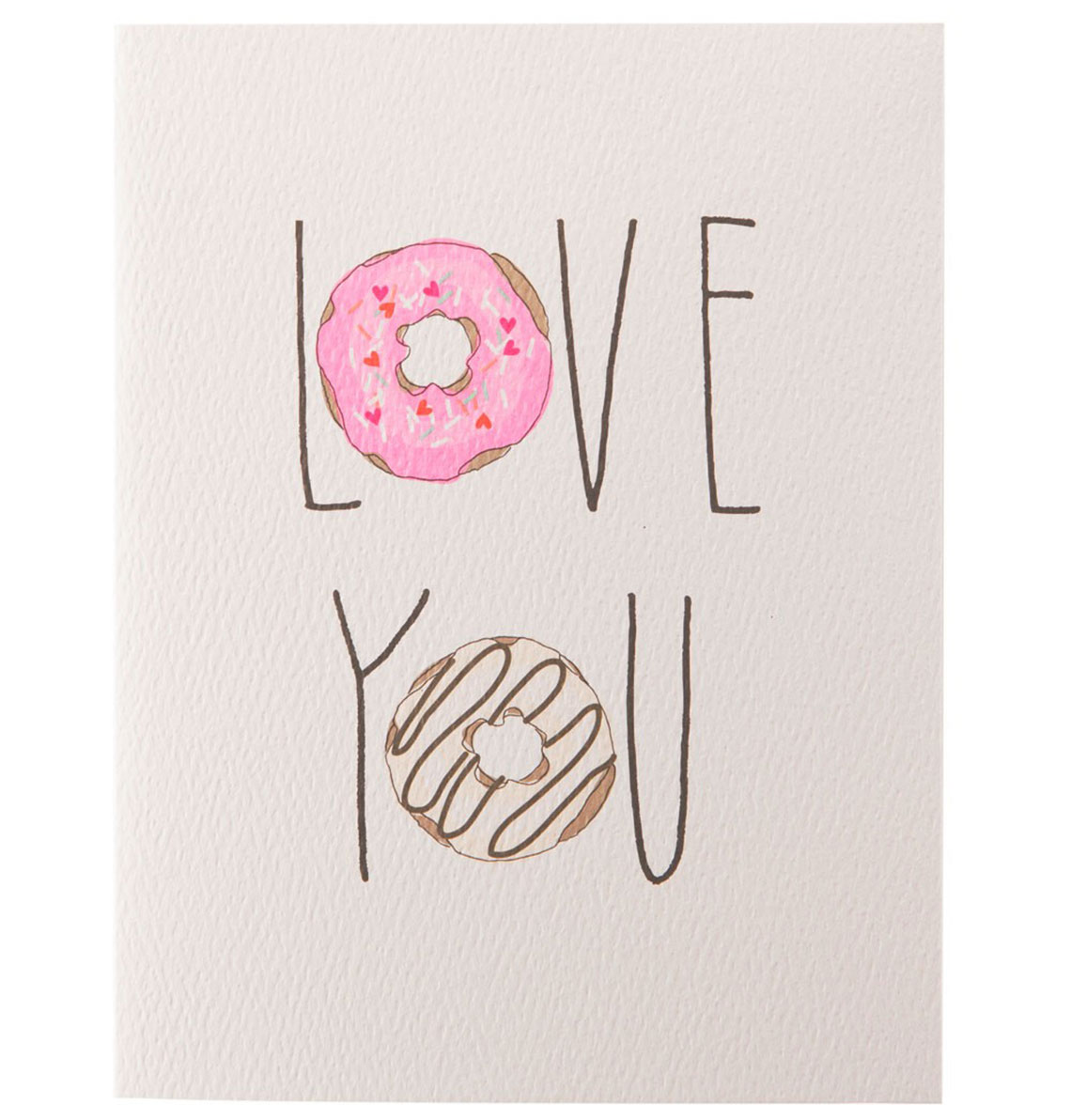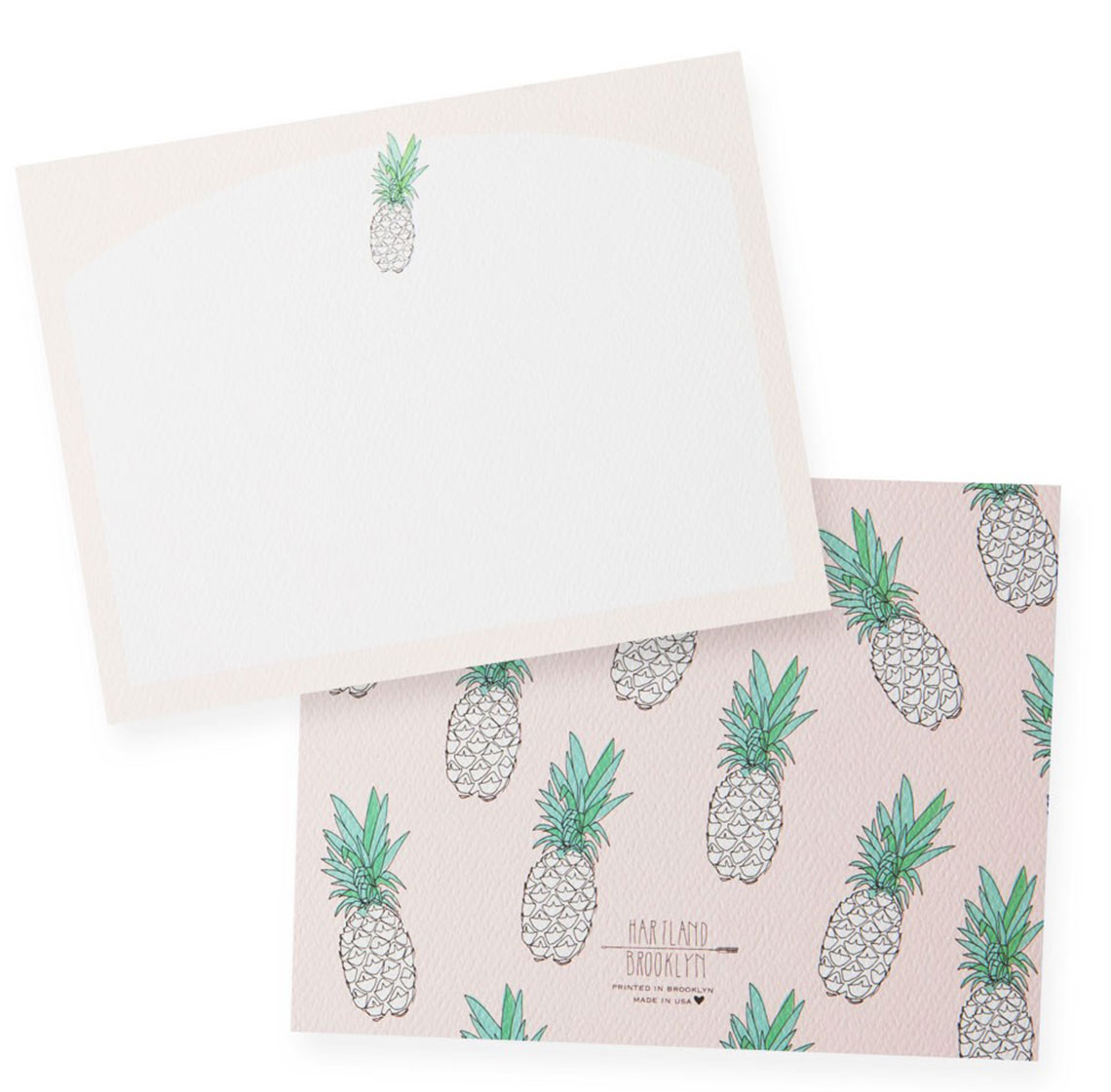 We are always listening to music in the office, and these are some of our starred songs.  I love Tycho first thing in the morning, it's such a great sound to wake you up.  Then it's a little more rock and roll for the rest of the day.  If we need some motivation, the best radio station is always 80s. – Emily.
A Walk – Tycho

Norway – Beach House

Sun in the Morning – Future Islands

Where Do We Go From Here – Charles Bradley

Le Flying Saucer hat – Chairlift

Cheerleader – St. Vincent

This Must Be The Place – Talking Heads

Baby Let Me Take You Home – The Animals

Get out of my dreams, get into my car – Billy Ocean

Because the Night – Patti Smith