What is better than a weekend getaway to the beach? A bohemian cabin in a tropical paradise, that's what! A 90s beach house that Frankie Ratford renovated on Magnetic Island, Queensland, Maggie A-frame is an idyllic spot to unwind. With the property surrounded by palm trees, mango trees, and close access to the beach, this A-frame cabin is an island gem. Join us for a tour!
The blue sky, clean sandy beach, and turquoise water of Horseshoe Bay on tropical Magnetic Island is the perfect place to escape from your daily life. Seventy-five percent of the island is a national park, so there's plenty of chance to explore the diverse landscapes, which still feel relatively untouched.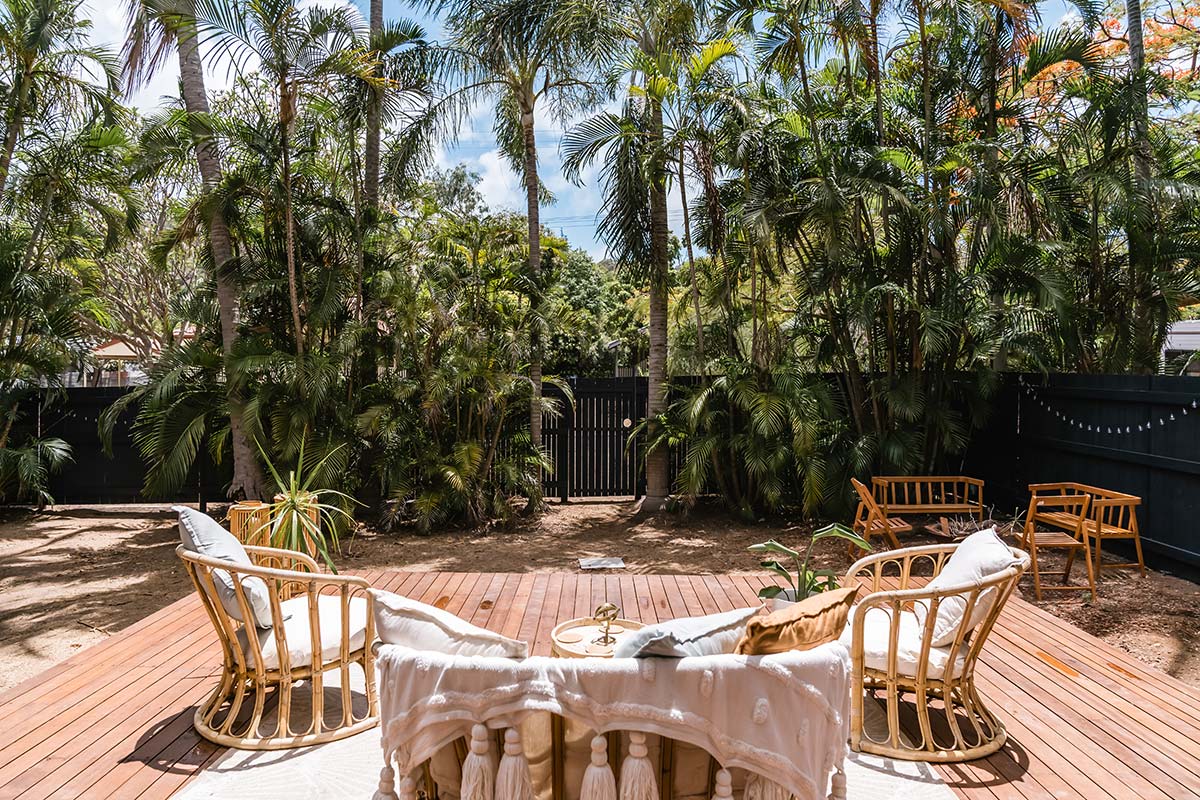 The exterior of Maggie A-frame features dark timber accents, with an outdoor front deck that provides the perfect space to chill out, have a drink, and watch the sunset. The whole property including the generous front garden is enclosed with a charcoal fence that beautifully contrasts with the white-painted facade of the A-frame.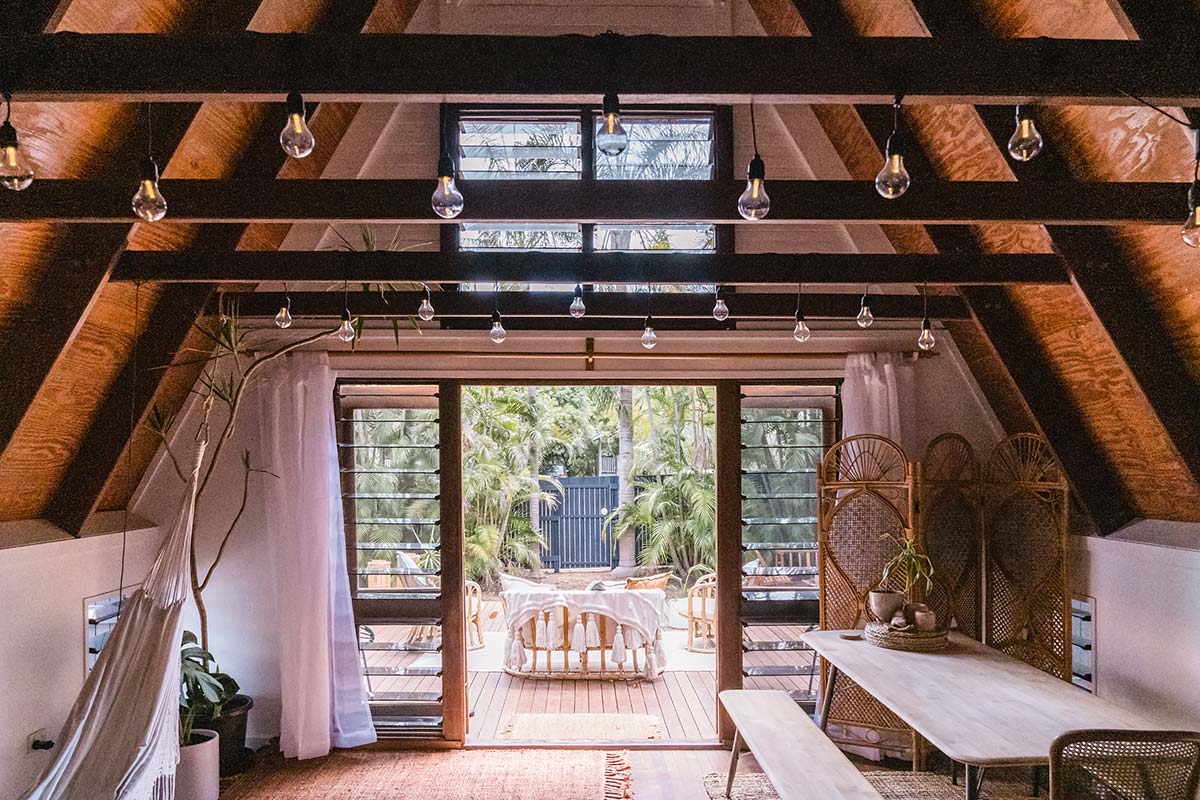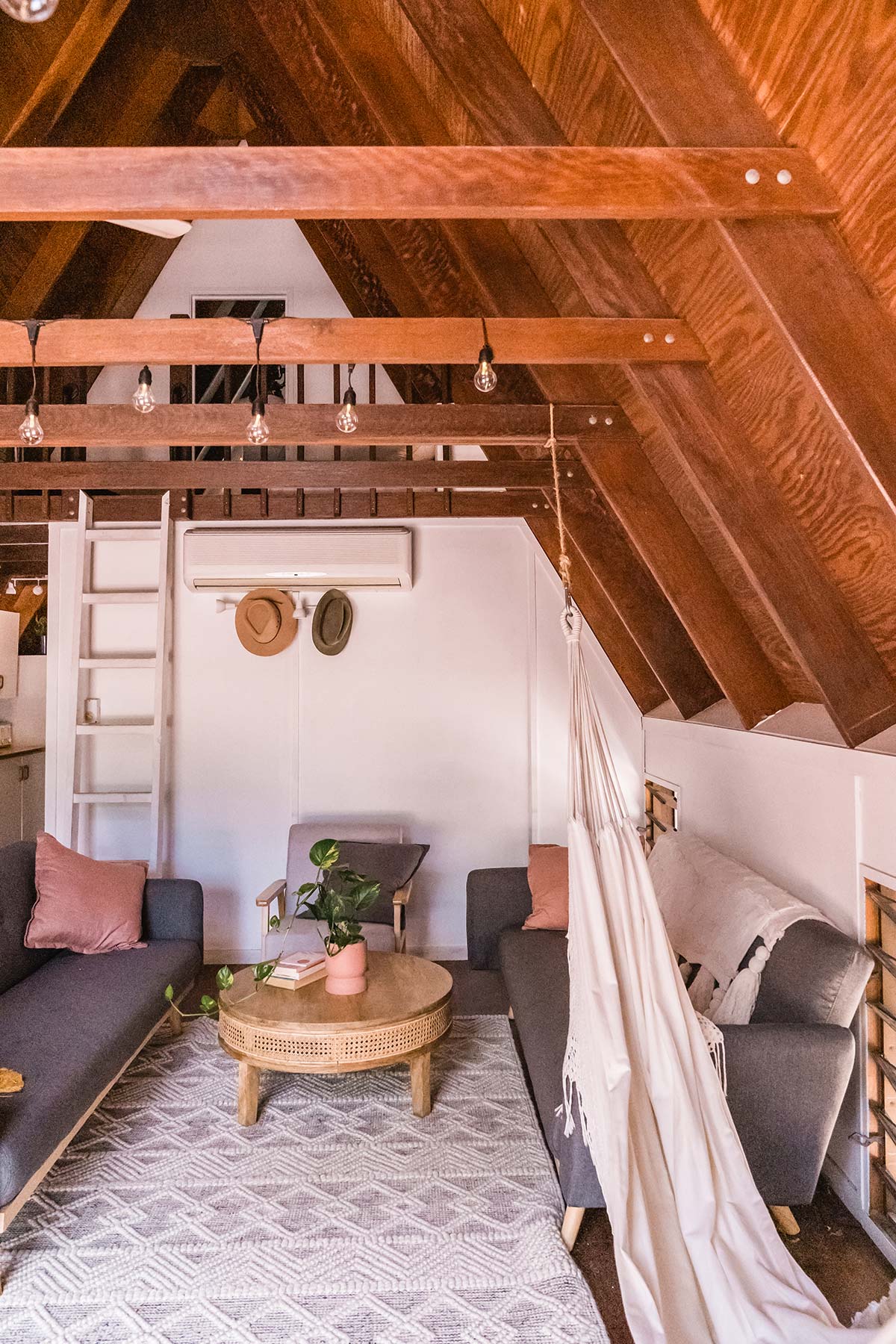 Inside you will find an open-plan living and dining area that leads out onto the kitchen, as well as a downstairs bedroom which is perfect for those who need a little extra comfort. A romantic room for two and an upstairs lounge and hang space with a single daybed occupy the peak of the A-frame.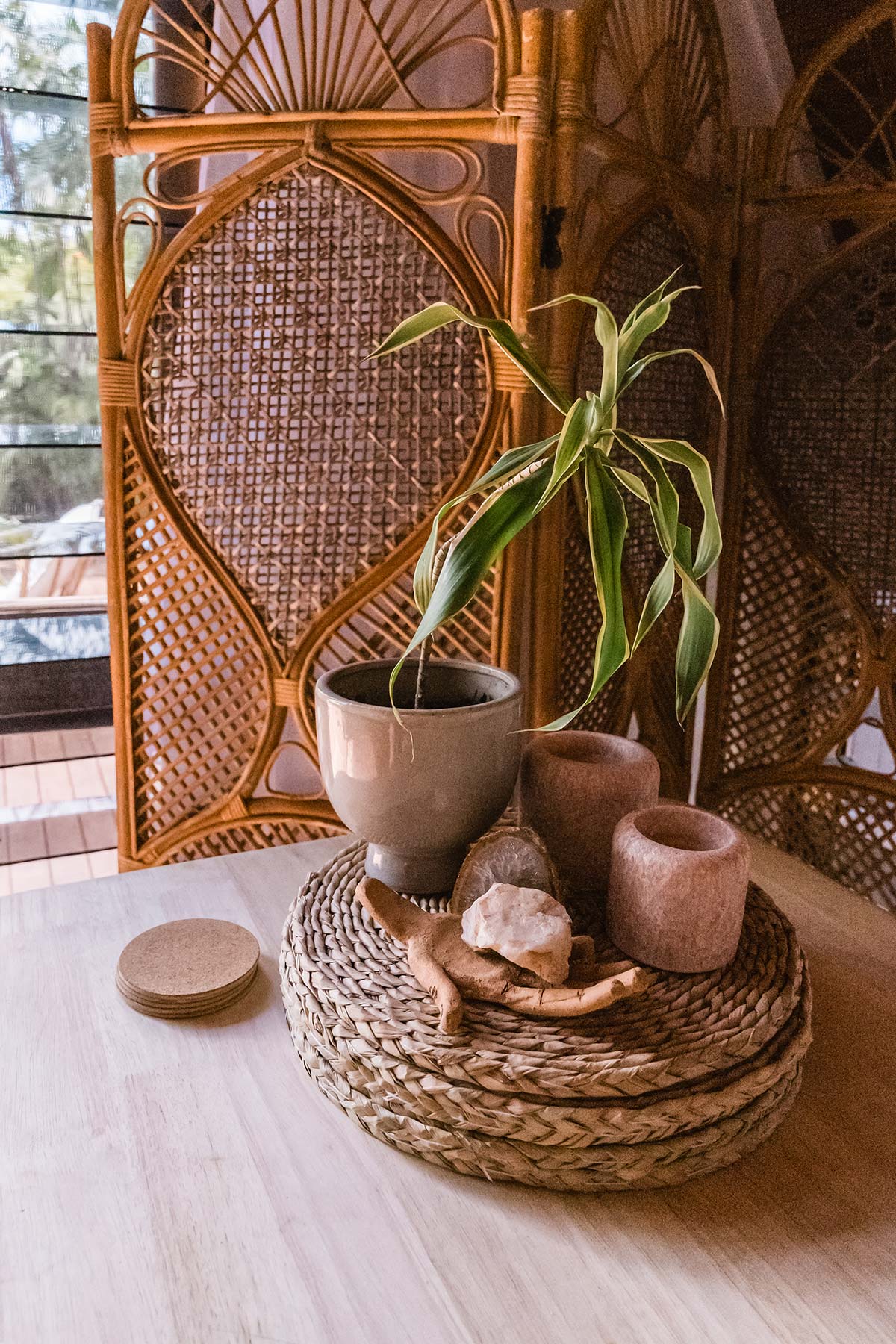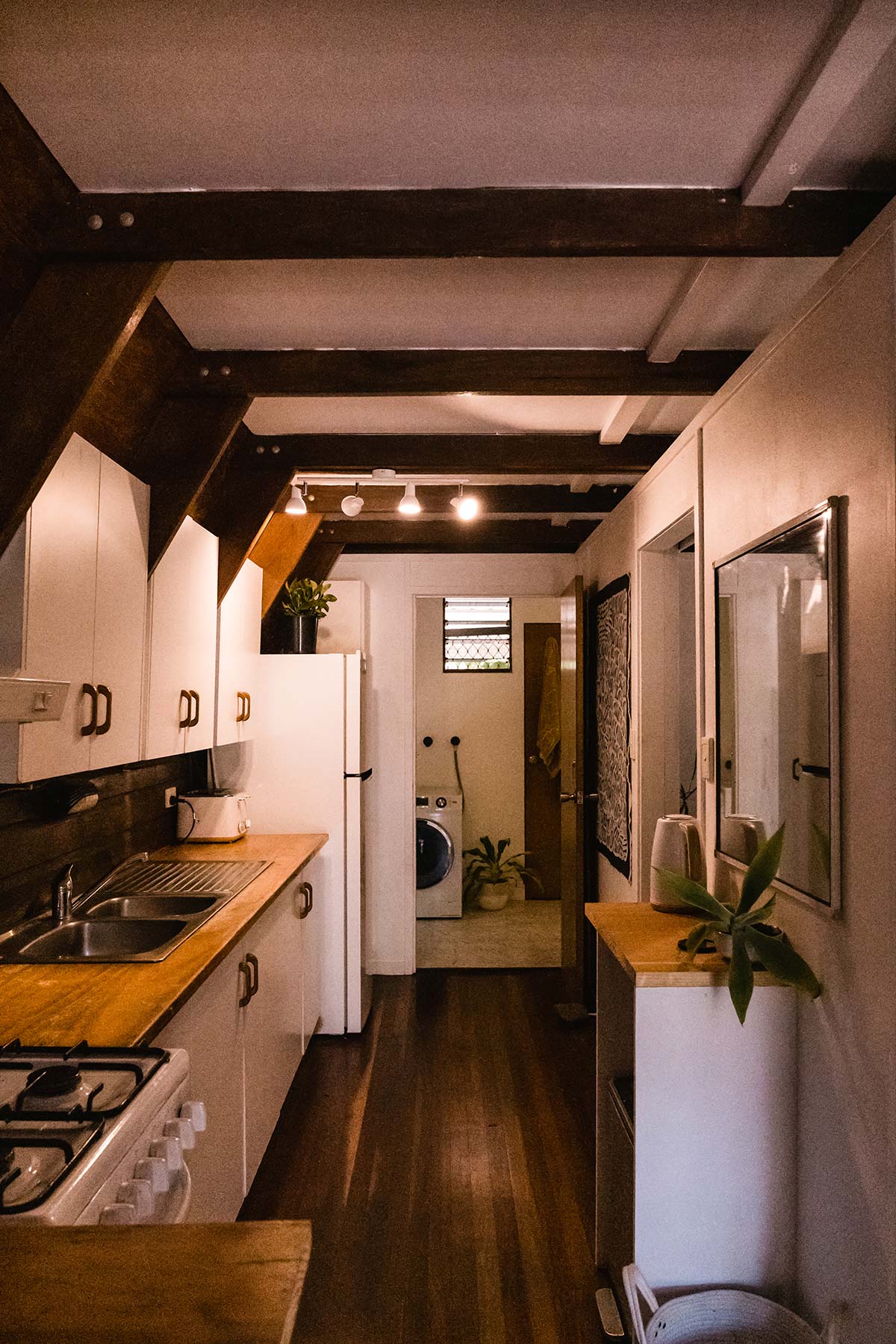 The interiors have been decorated in a very casual and relaxed way, giving off a wonderful tropical shack vibe with all the bohemian touches. Considering how much timber is present in the design, Frankie took special care to accentuate and use some lighter tones and white paint to make the cabin feel fresh and bright. Even though there aren't a lot of walls inside, we like the fact that she incorporated some artworks in the space to give it a more personal touch.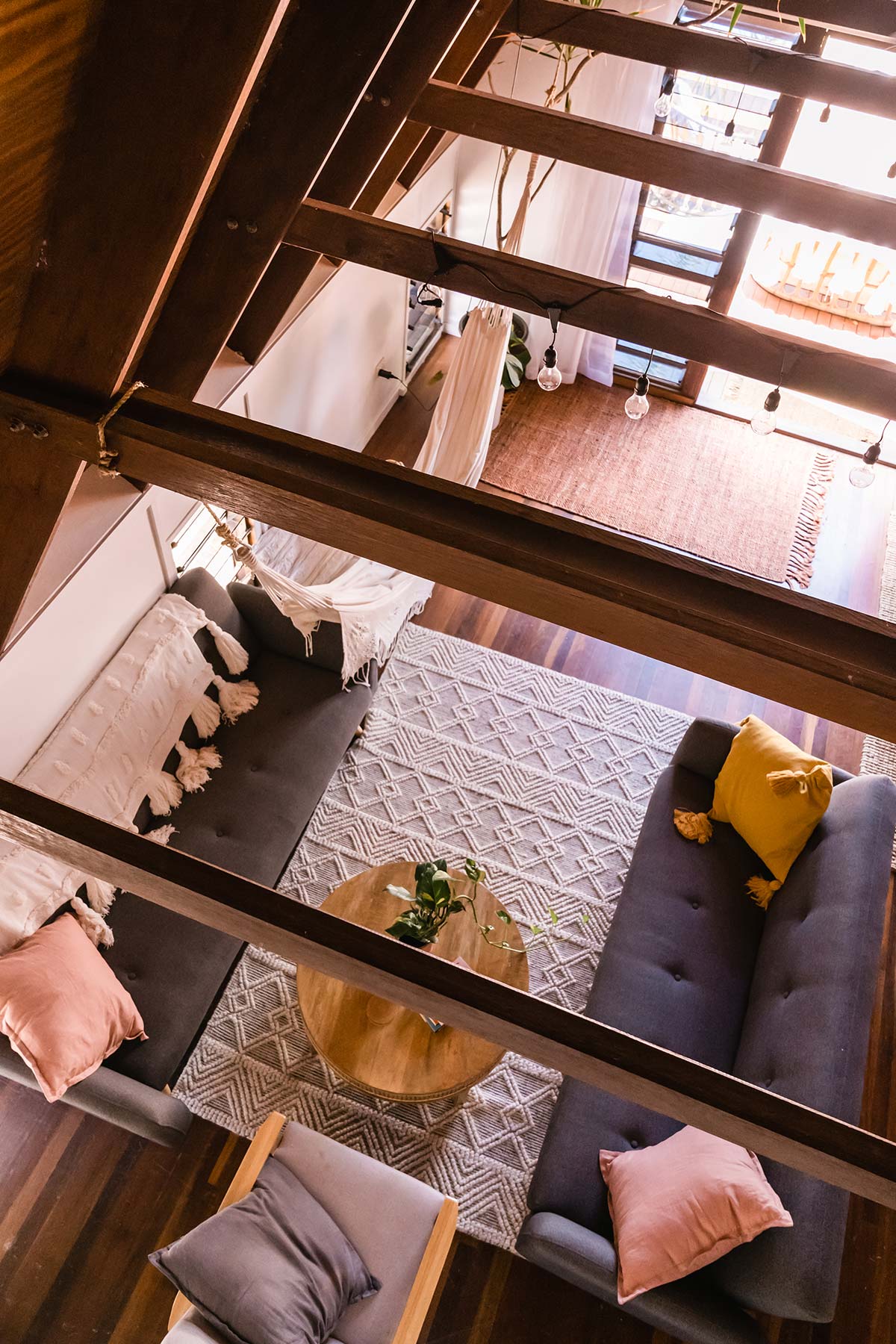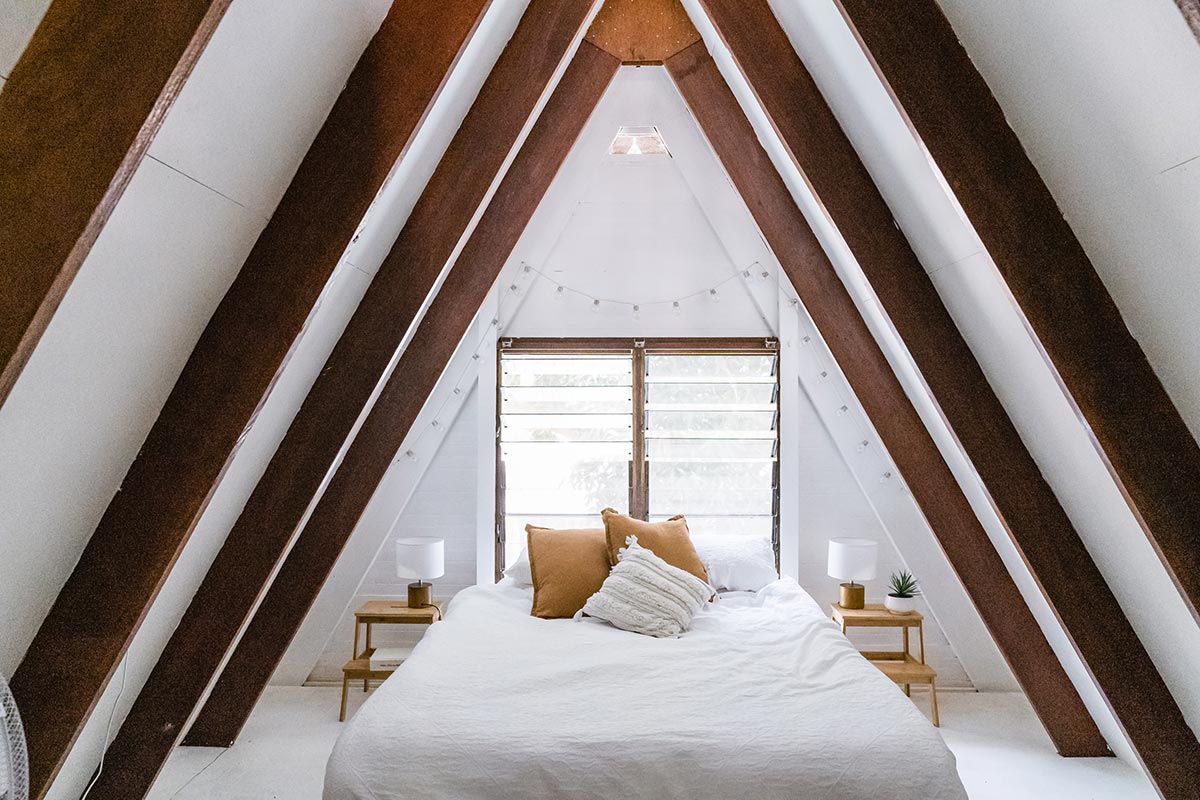 A great base from which to explore the whole island, the Maggie A-frame is the perfect place for a relaxing holiday of de-stressing and reconnecting with nature. Frankie knows how to travel in style and has created an unforgettable and dreamy oasis with this tropical cabin off the coast of Queensland.
House Project: Maggie A-Frame
Location: Magnetic Island, Queensland
Video Host: Lucy Glade-Wright
Photography: Jonno Rodd
Video: Jonno Rodd