Located in the dense beach-side suburb of Coogee, Australia, the Coogee House II by Madeleine Blanchfield Architects was built for a young family with the most practical features in mind: robustness, livability, flexibility, separation and privacy. Being surrounded by many adjoining neighbors, the house aims to bring into being a sense of ample space on a demanding site which is steep, long, narrow, and has a unidirectional view. Let's have a closer look..
The house rest modestly on a crowded block but through manipulating light and space, the home has been designed to feel broad and generous. Internal courtyards and lofty spaces were utilized to bring in good solar access and lightness, and perforated screens were used to provide privacy from neighbours and keep out wandering eyes to avoid the feeling of living in a fishbowl.
With a set back upper floor and a landscaped roof to the garage, the double garage is practically hidden in plain sight by integrating the door and using it as part of the overall front design. The facade has a consistent canopy that divides the lower and upper level, with the lower level ceiling extends at a consistent elevation as the floor drops away to the garden creating an illusion of added volume.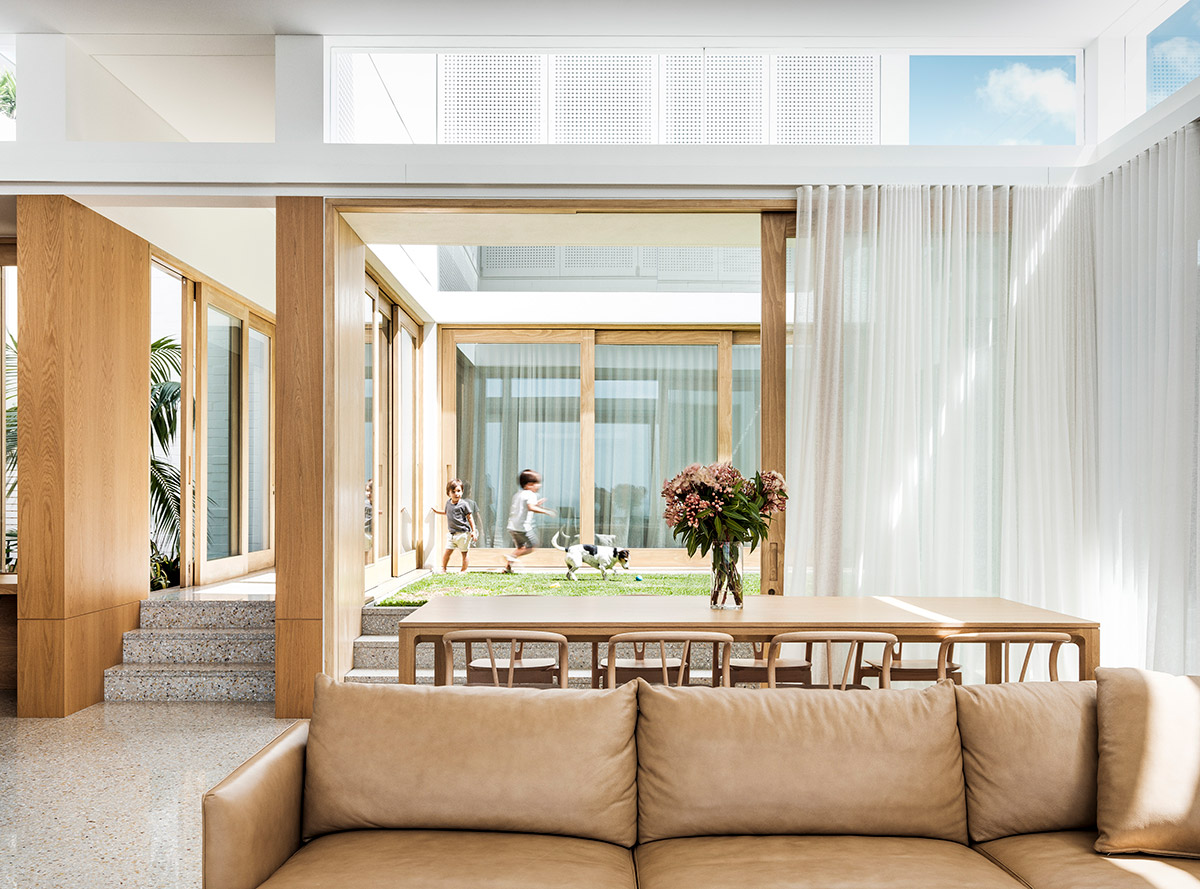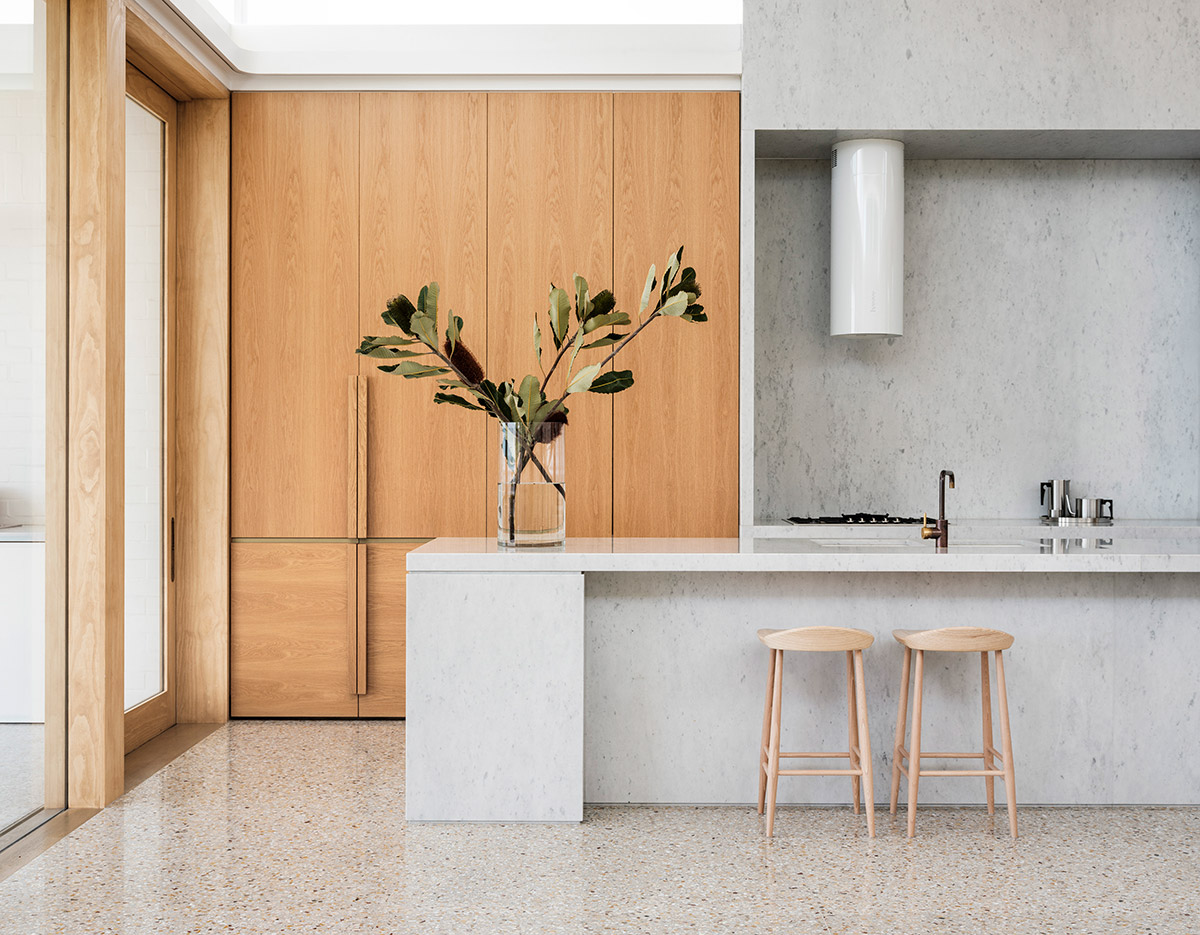 The lower floors hallway reveals the living room, kitchen, and dining room. Wood-framed sliding glass doors open the living room to the backyard, and allow for water views. Timber veneer panels and wood cabinetry runs along the walls of the kitchen, with a matching long island situated flawlessly near them. The dining area opens up to an internal courtyard, that can also be accessed from the gallery, and a den.
The partition desired between spaces was achieved with the employment of indoor-outdoor rooms while maintaining visual connection and view sharing throughout the house. We're really digging the clever design!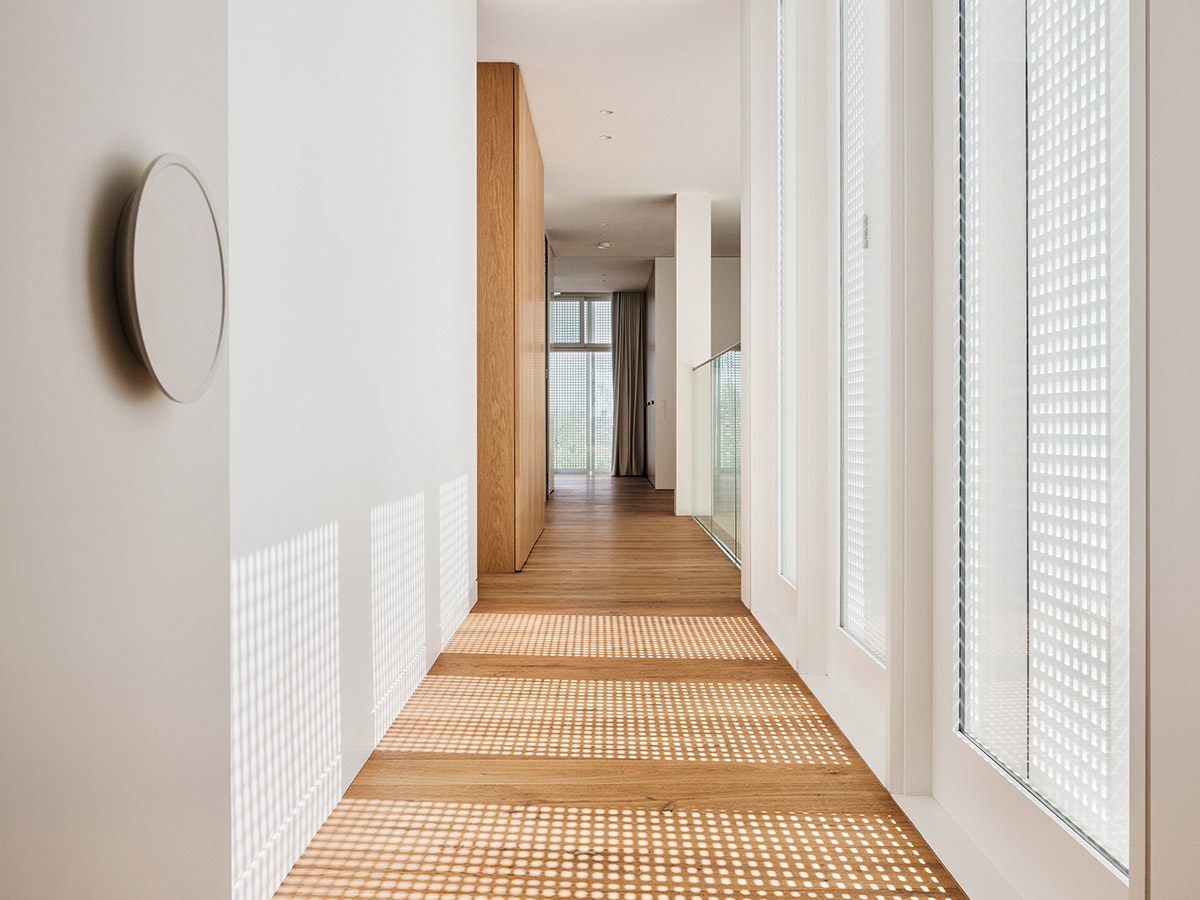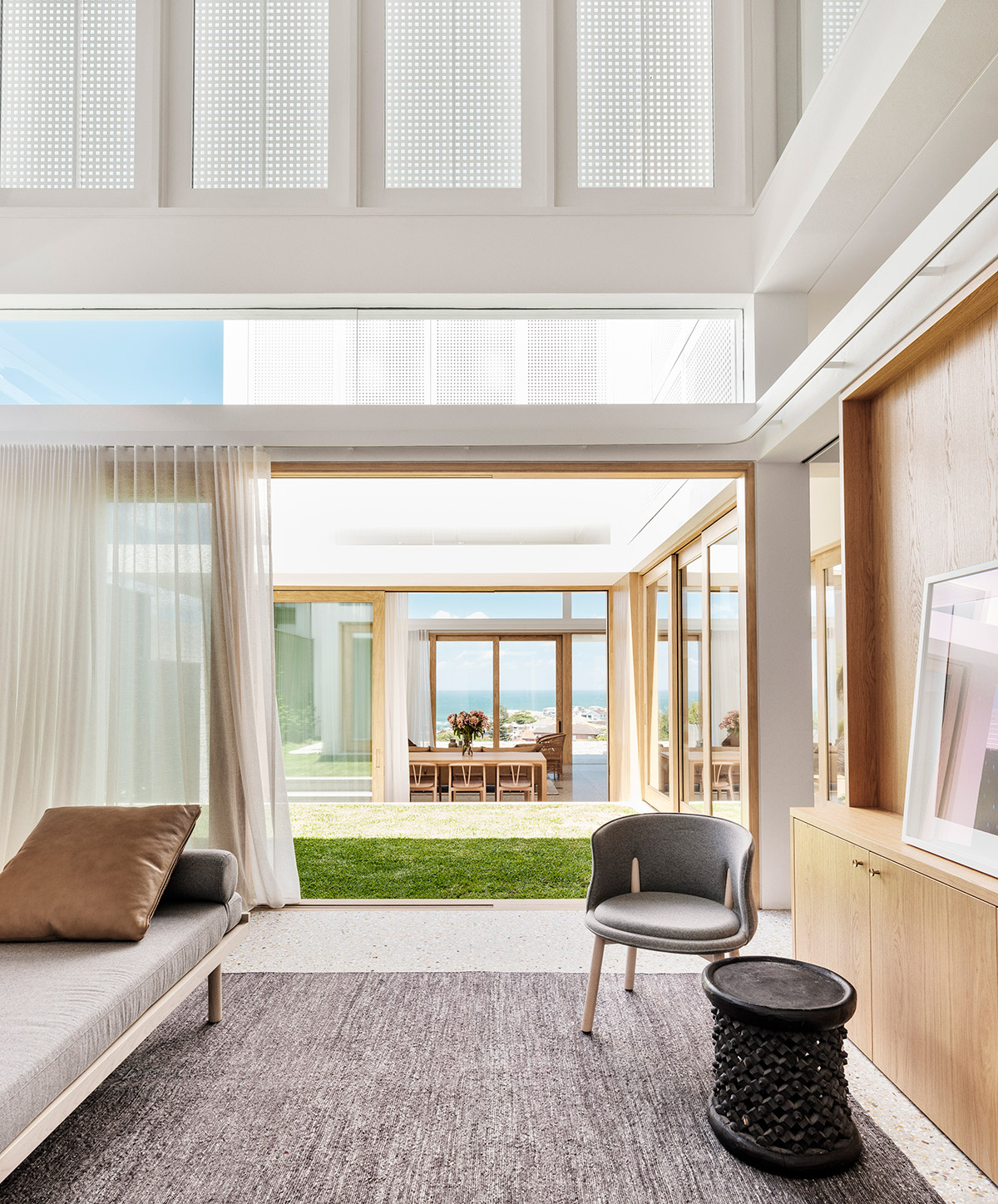 The upper level of the home where the private bedroom and study spaces are located is obscured in perforated screens, which provide privacy from neighbours in contrast to the open and expansive courtyards. A hallway with wood elements spans from the front of the house to the living areas. Moreover, water views can be seen from the master bedroom, which features a wood accent wall.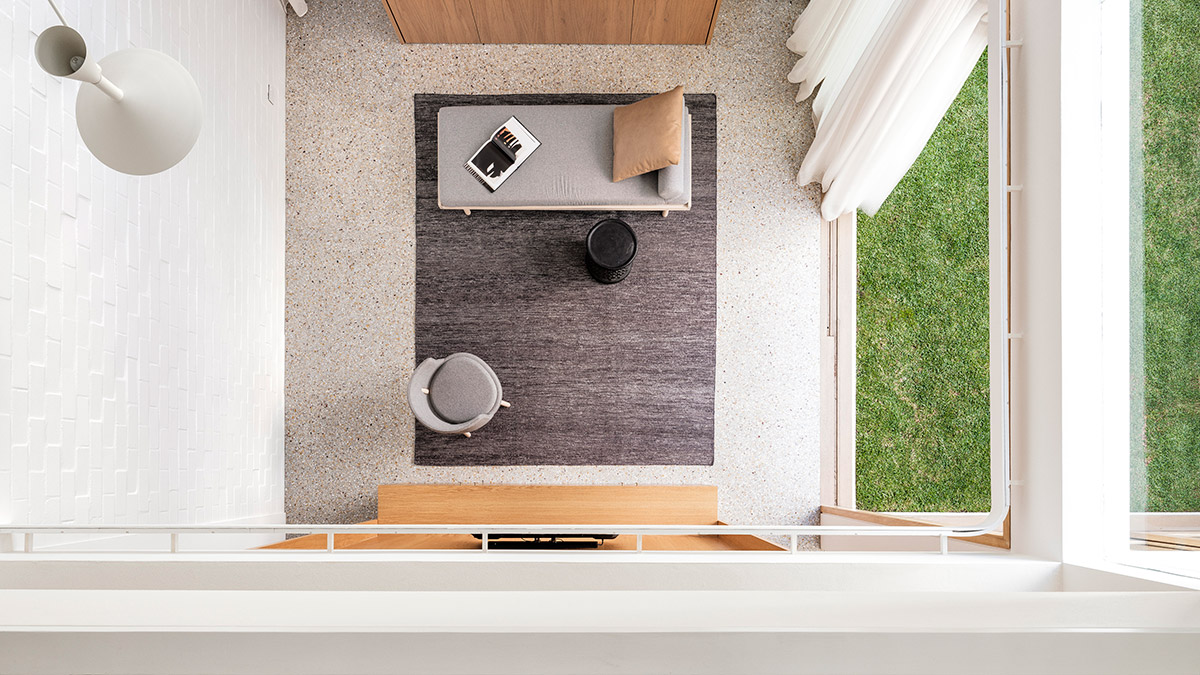 The predominant sustainable principle of the house is the use of natural lighting, orientation and sun-shading to determine the layout and consequently the form. Passive solar design features assumes the aesthetic of the space and provides visual structure to the house instead of applying random shapes to it. Rainwater tanks, solar panels, hydronic heating, low energy fittings and the absence of air conditioning all support the performance of the home.
Project: Coogee House II
Architect: Madeleine Blanchfield Architects
Photographer: Robert Walsh