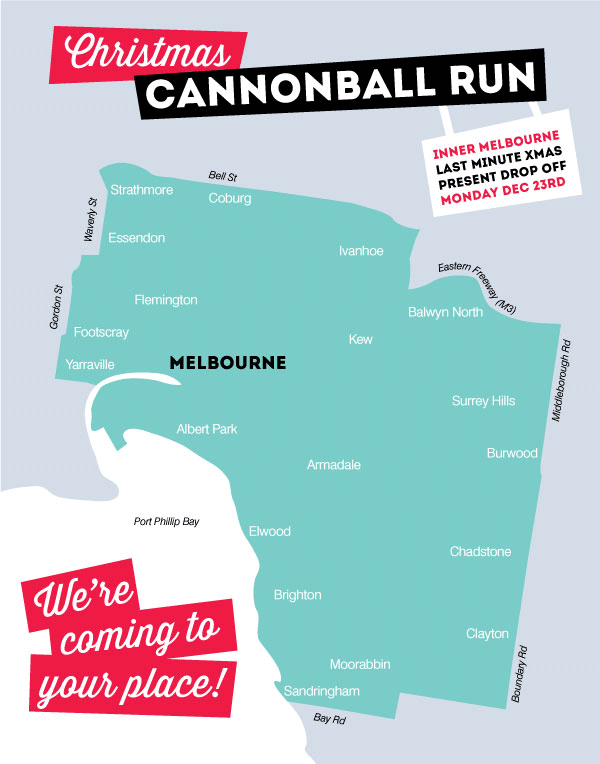 It's a busy time of year, which means postage can get a little bit slow! So to ensure your XMAS presents arrive on time we'll be hand delivering them to you ourselves!
All orders OVER $100 that are placed between now and 6pm Sunday (Dec 22nd) within the Inner Melbourne* area will be delivered to your door on Monday December 23rd. Upon placing your order we will notify you of the time frame in which we'll be in your area. If no one is there to accept delivery, your order will be left at the door.
*Inner Melbourne: All suburbs within the green area outlined above. Only applies to orders over $100.
Shop Our Gifts Section Now!