What's it like to live in a tiny home that's not so tiny? This week we explore The Cutting, a project from designer Nick Lane and builder Aaron Shields, who came together to shift the idea of living within your means and to show that living smaller – actually allows for better interaction with each other and with nature. The Cutting was designed and built in collaboration between Small and Ample co. Since the completion of this project Aaron has started a new business specialising in the design and manufacture of bespoke transportable spaces.
This home is 9m by approximately 3m with a total floor area of just under 30m2. It's designed to be a passive house with fully off grid solar system batteries and back up generator. The interior design was intended to feel like a New York style apartment but appropriate for a regional setting. The interiors also explore the use of materials that have been recycled or restored.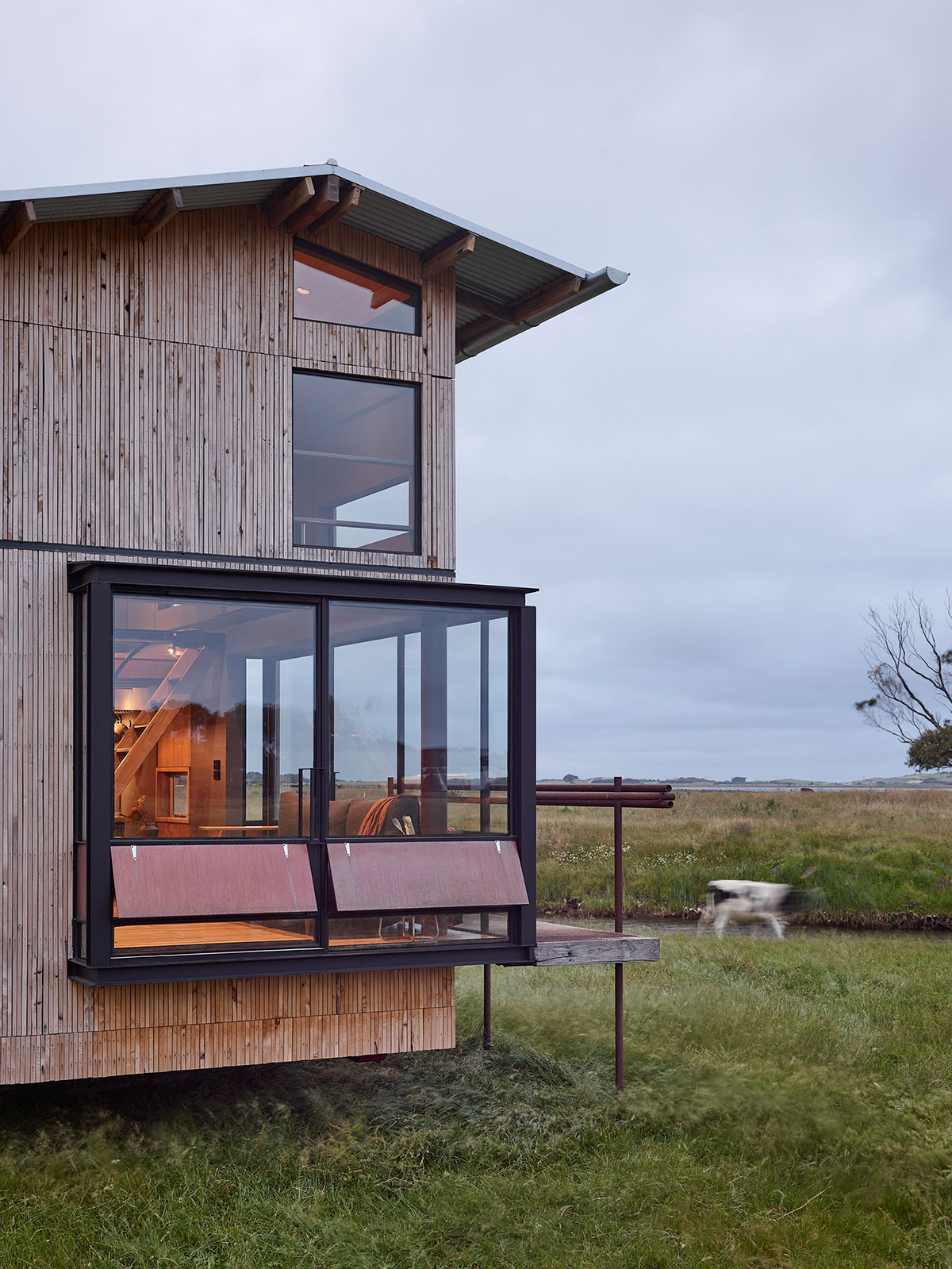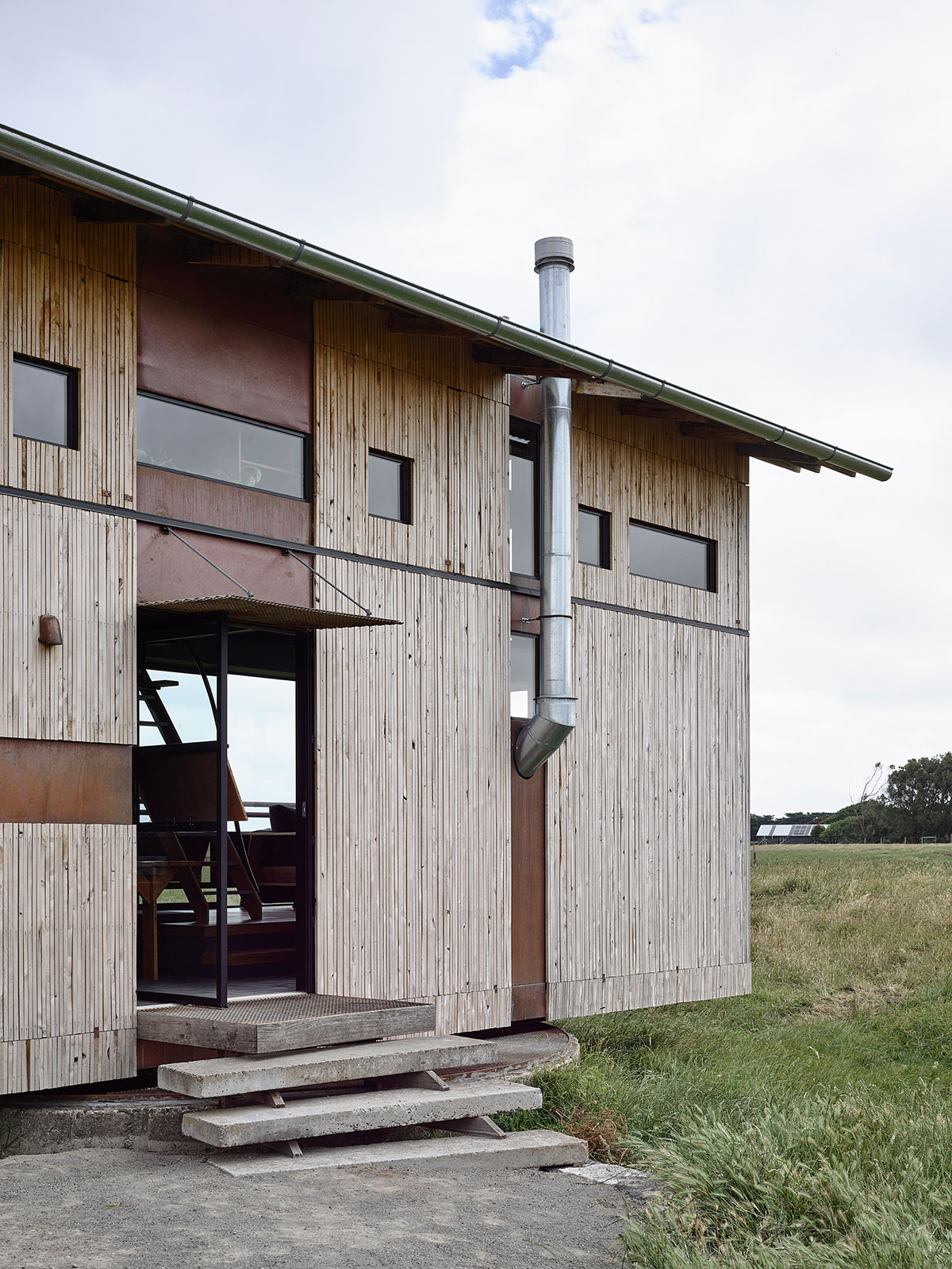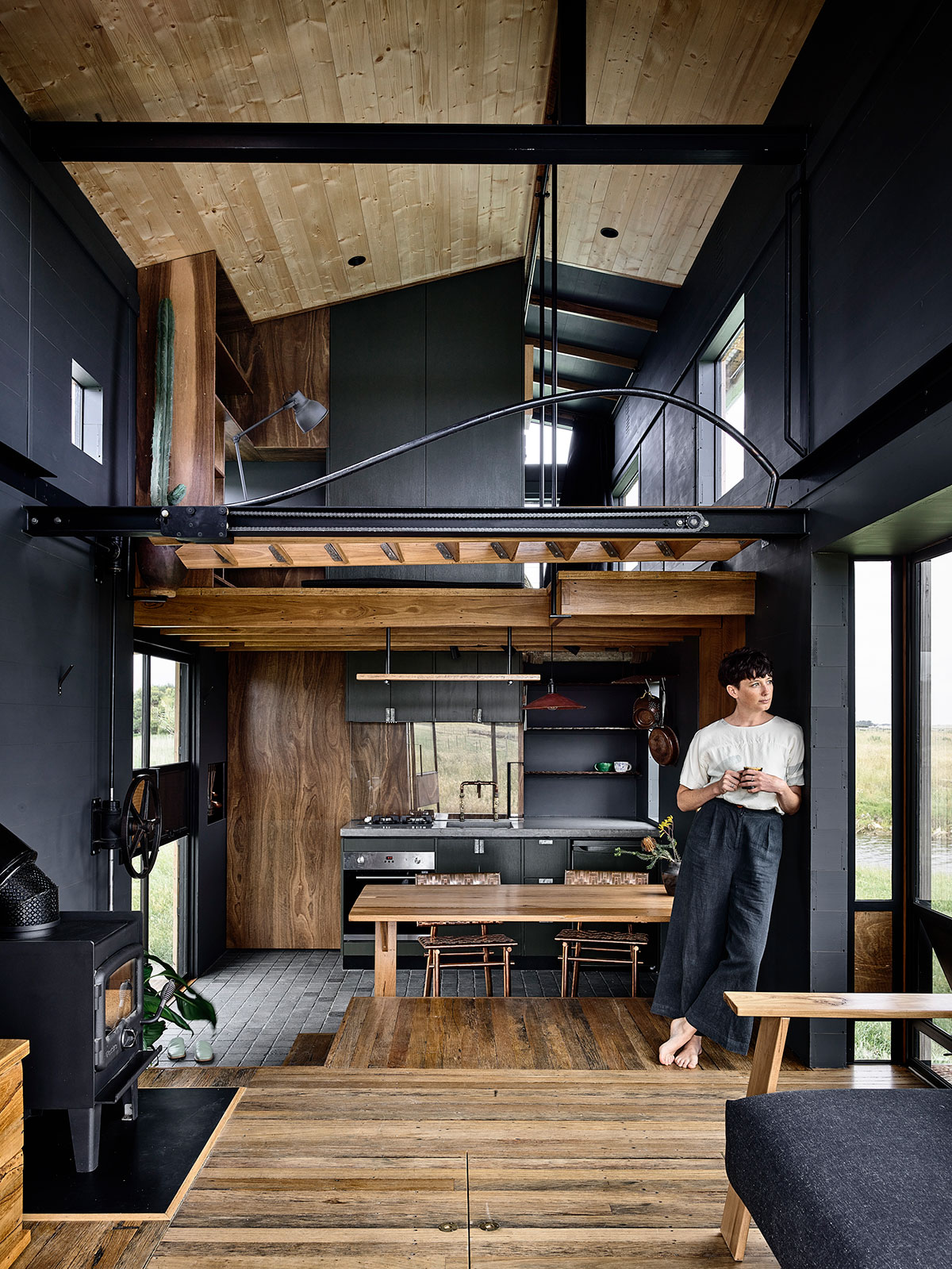 The dark slate grey of the walls and the deep green cabinetry create a rich moodiness to the interior and also was intentional to draw your eye outward toward the environment. The ladder to the mezzanine operates on a cog mechanism so it can be drawn up and away from the ground level, allowing for more generous dining and living space.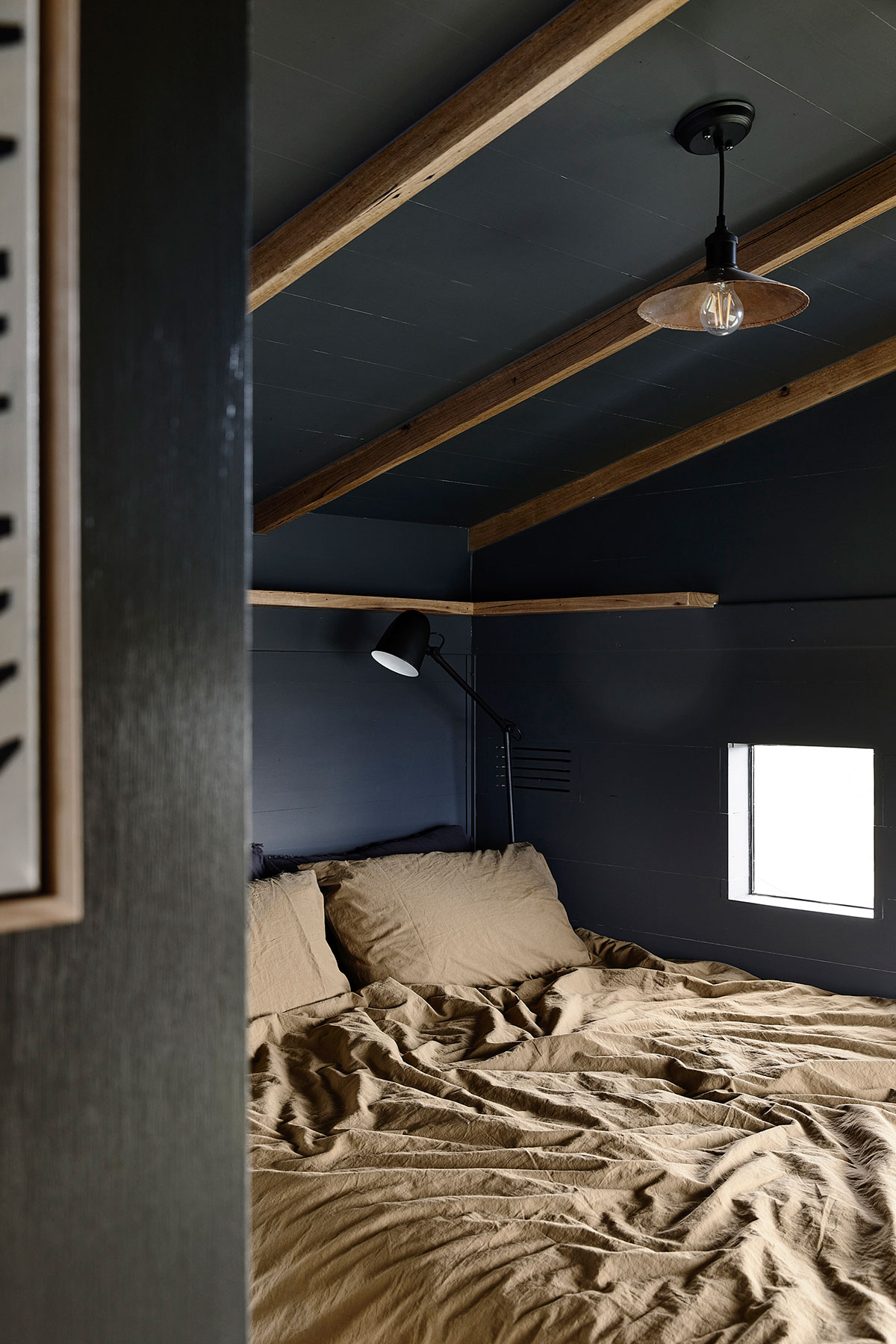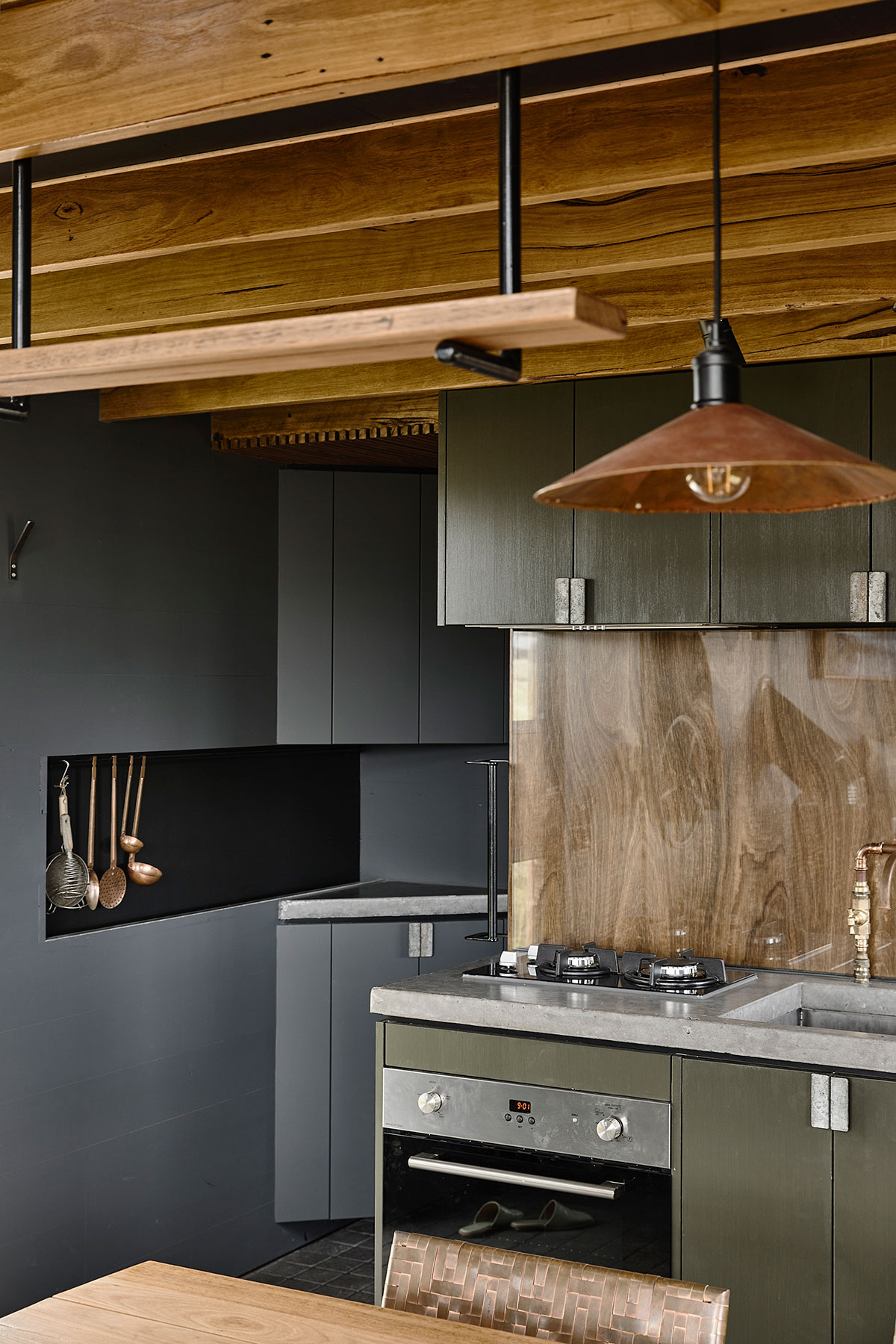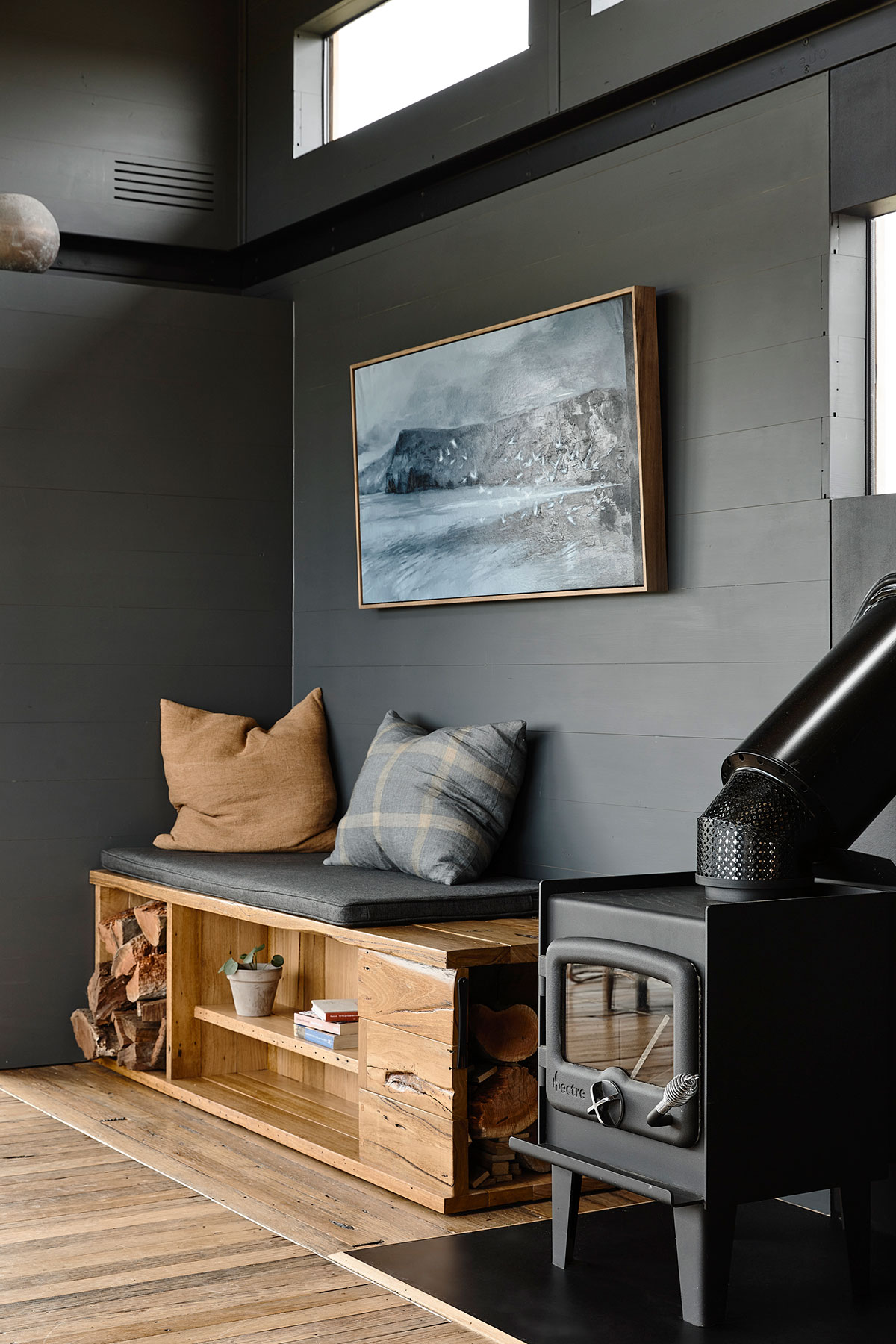 The scale of the home is generous thanks to the double height ceiling in the living room and offset pitch in the mezzanine – providing ample standing room. Clever thinking and smart use of materials allows this structure to exist comfortably within its setting and from a distance could appear much like any other rural shed or nearby farmhouse.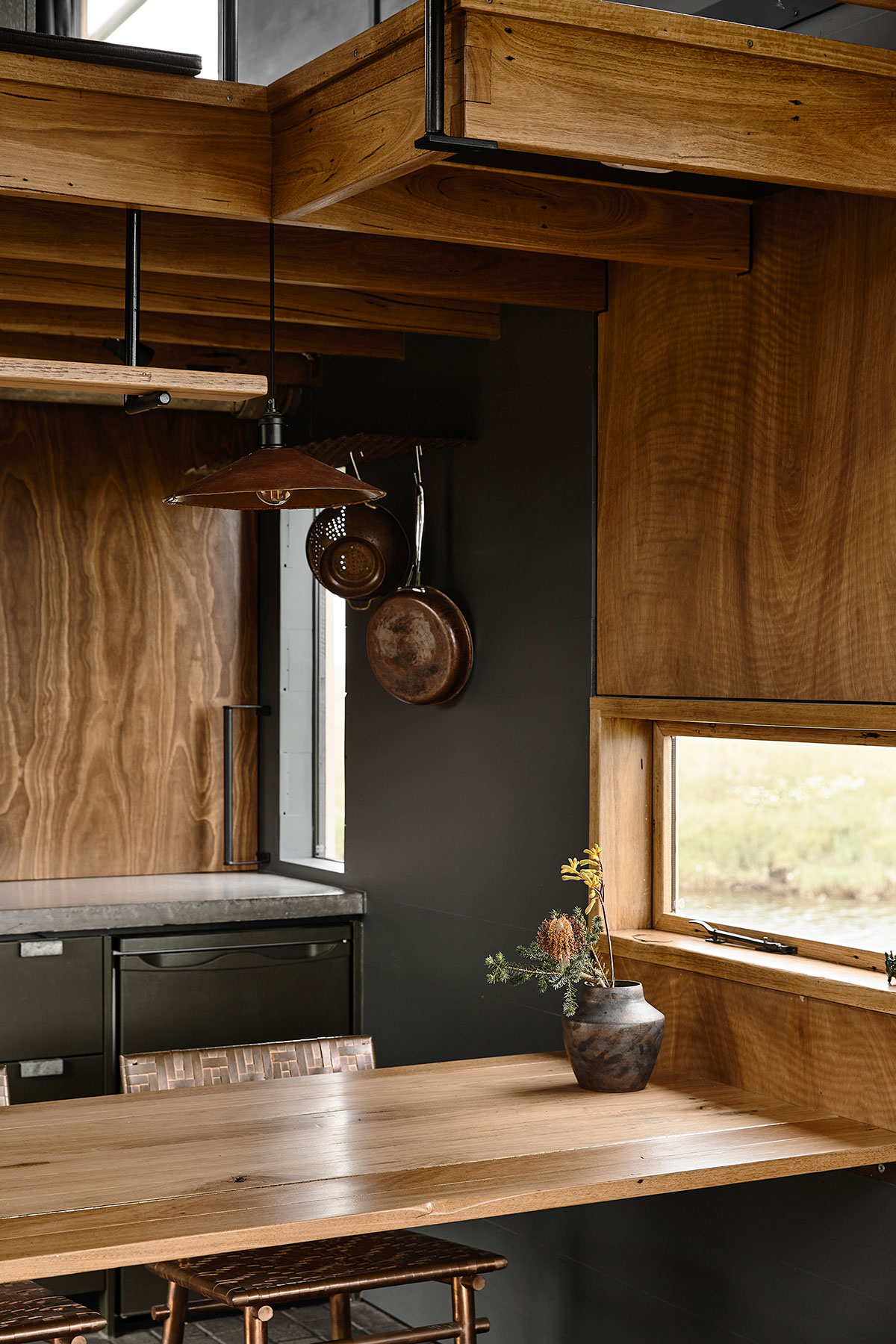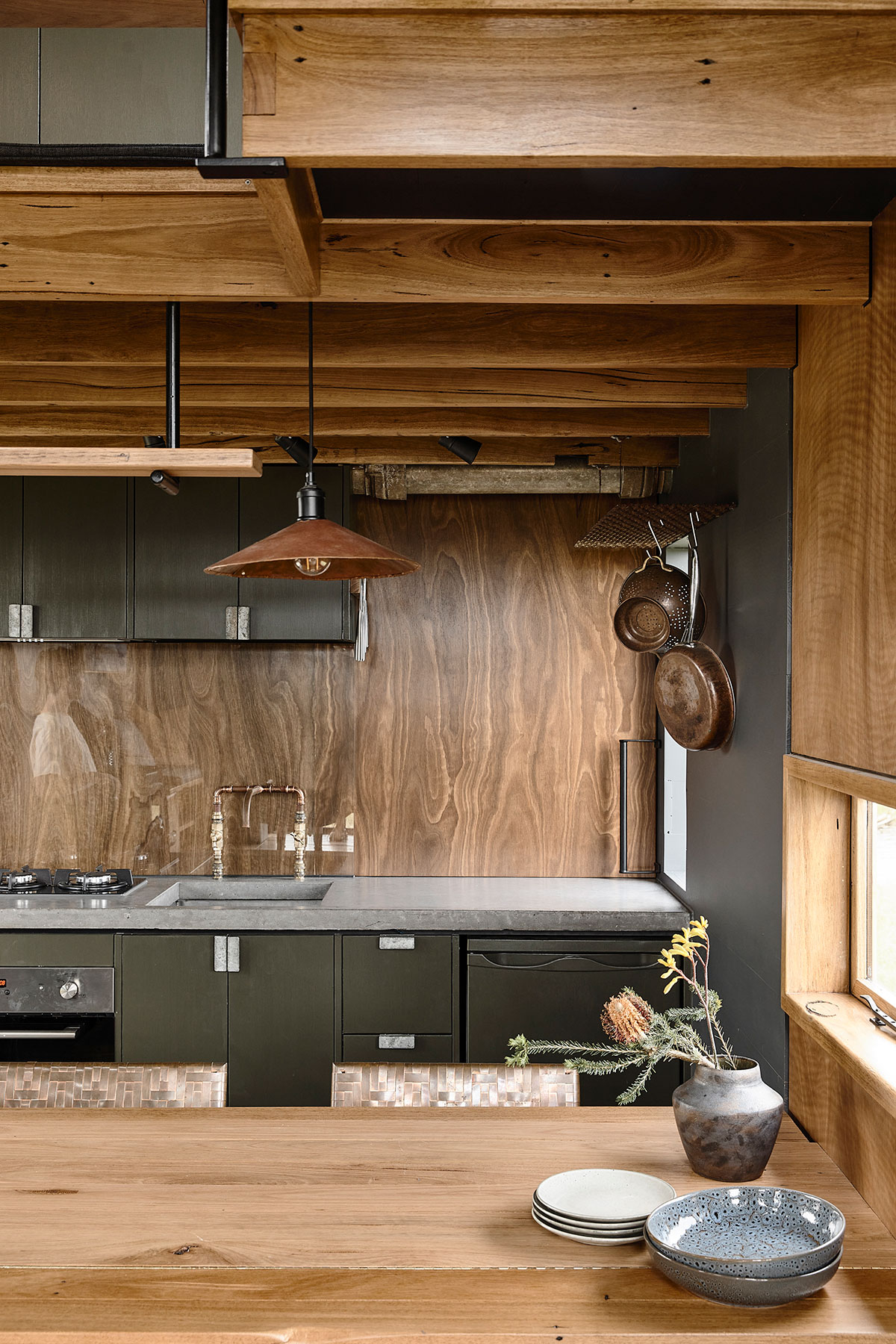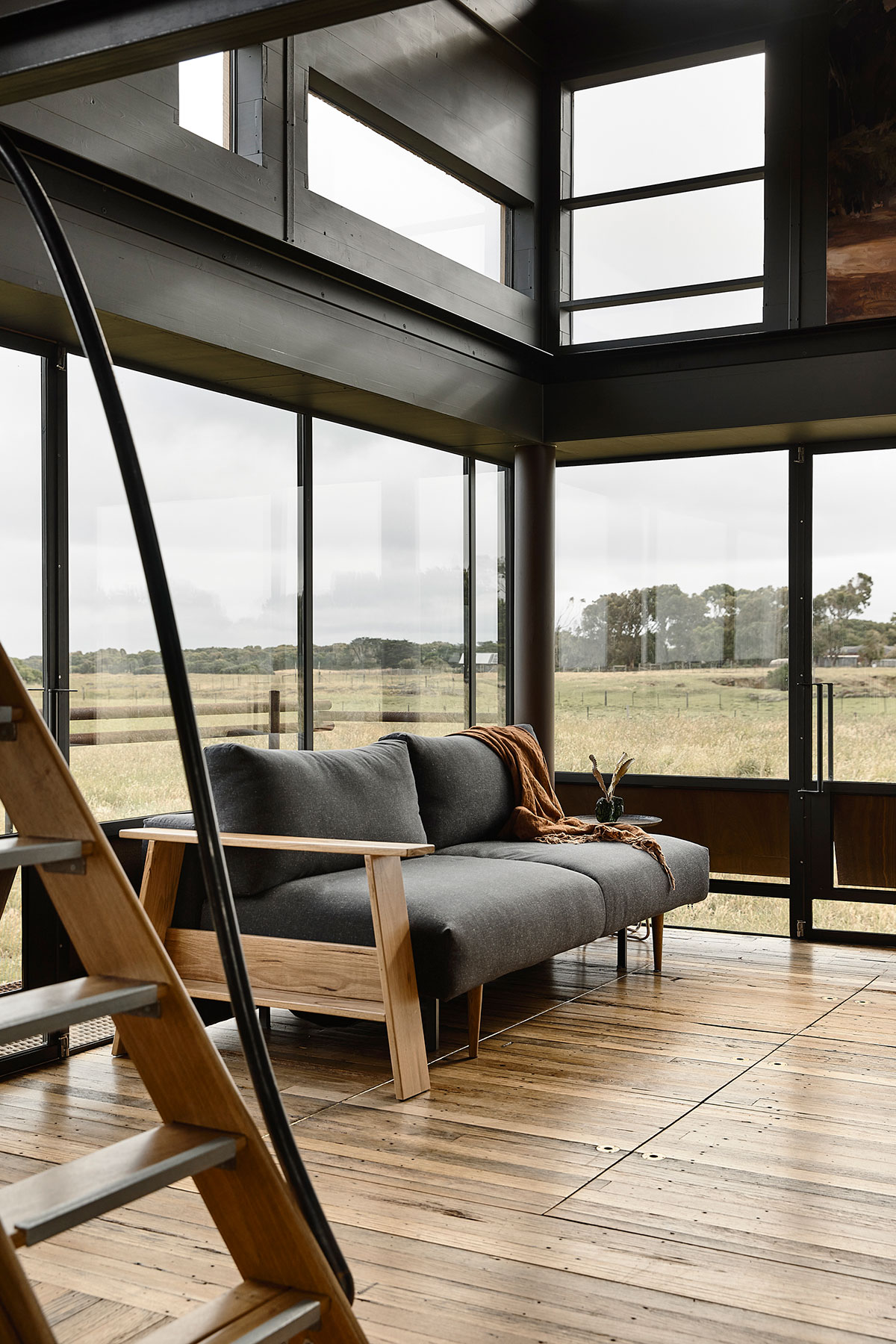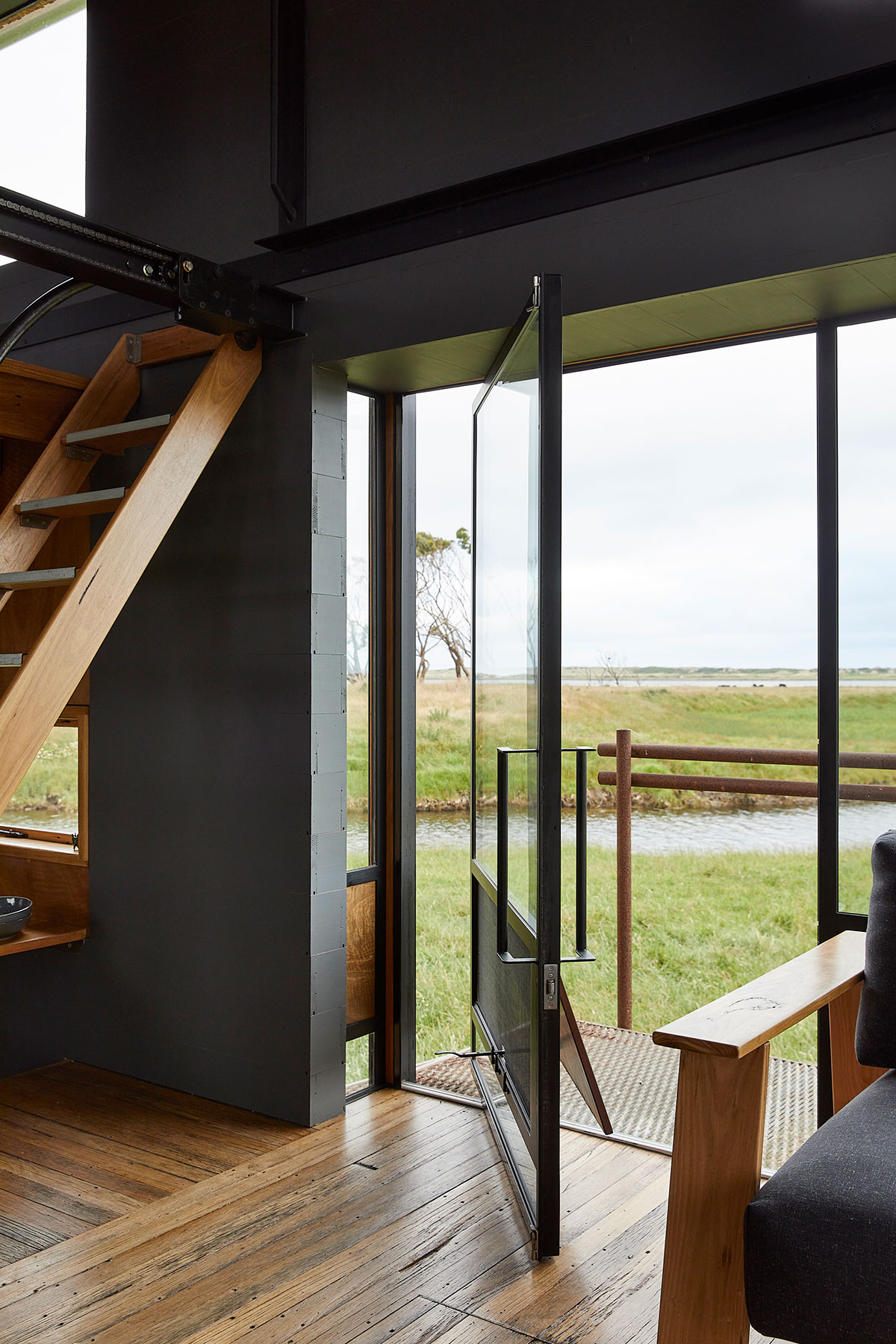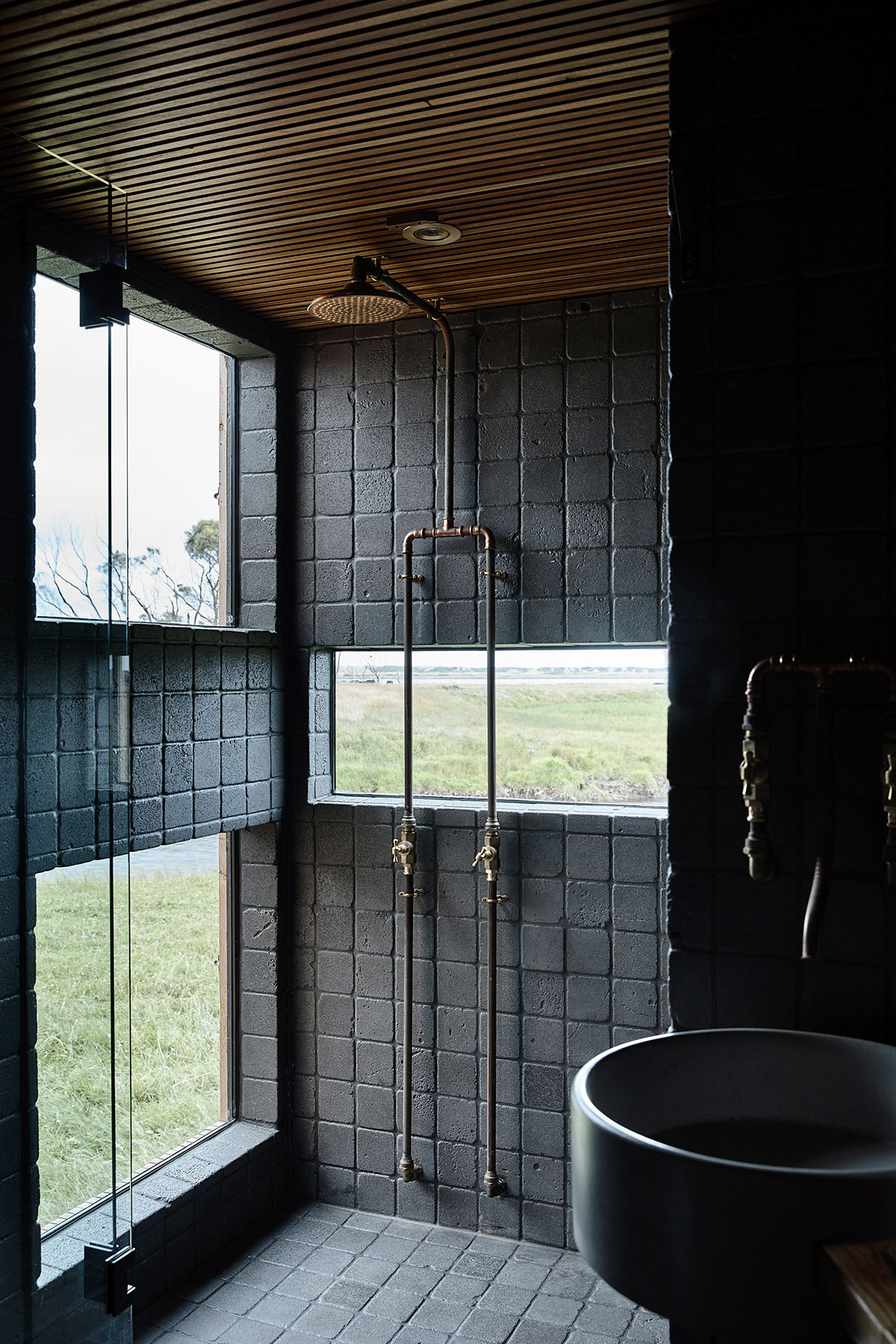 Its connection to the environment and the quality finish of both materials and craftsmanship create a comfortable and elevated experience that you simply don't expect from a tiny home.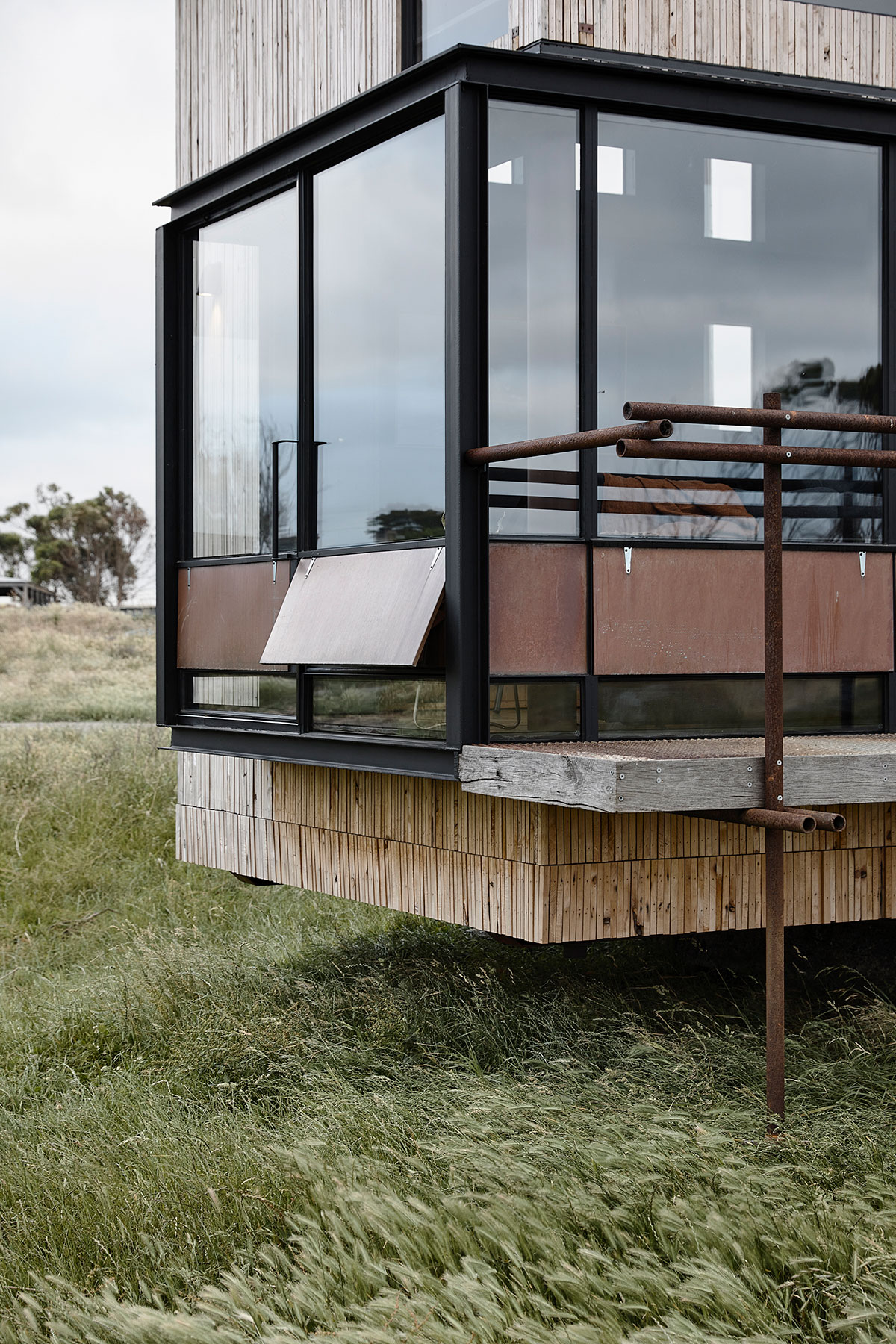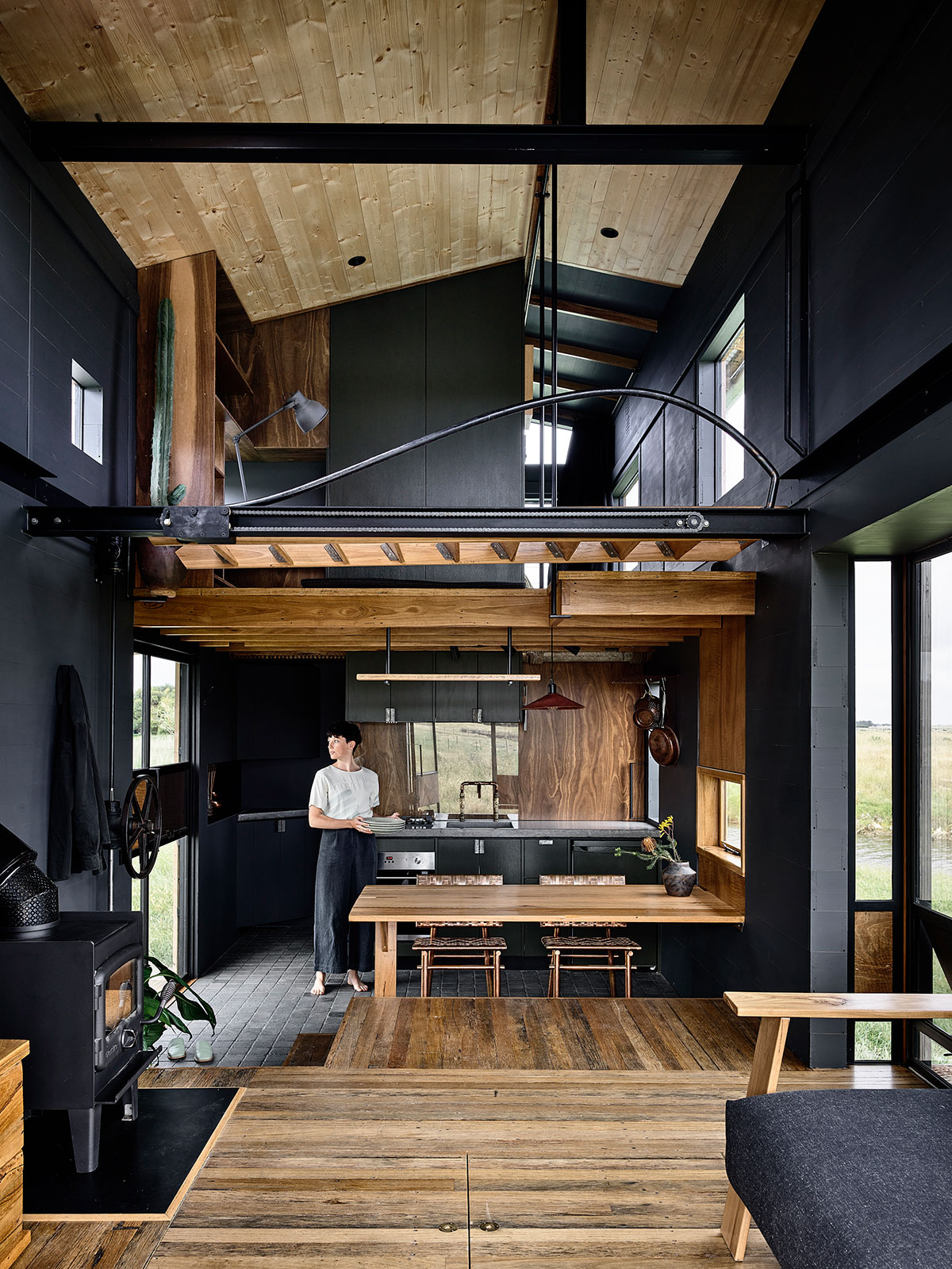 The Cutting
Designed and built in collaboration between Small and Ample co
Photography by Derek Swalwell